My Story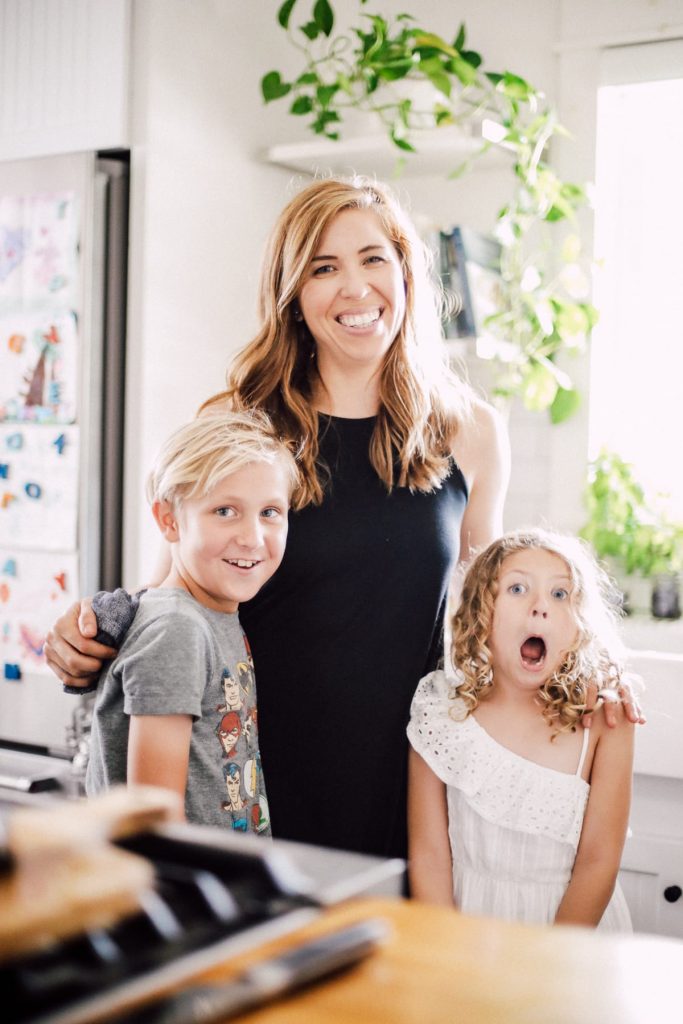 In 2008, my husband and I decided to start eating "healthy." Both of us grew up in the '80s and '90s–a time of Kool-Aid, freezer meals, and packaged chocolate chip cookies. Packaged food was commonplace in our homes, along with home-cooked meals. College turned both of our tastebuds toward a heavily processed diet of fast food and packaged snacks.
The craving for processed food continued during the first few years of our marriage. Our typical meal consisted of chicken breasts, rice (from a box), and a veggie (usually from a microwave package). Due to boredom from eating the same home-cooked meals, I would quickly turn to ready-made dinners to add more "variety."
One evening in 2008 Dustin issued a challenge, "I bet you can't shop, cook, and eat from just the produce department for a week." I'm not one to turn down a good challenge so I responded, "Sure, I got this!"
The next week was difficult. Beyond difficult. But, we survived. Soon we started eating from the produce department regularly and within a few weeks embraced veganism. Due to our lifestyle change I began to dabble in meal planning, realizing planning our meals was the only way to successfully follow a special diet.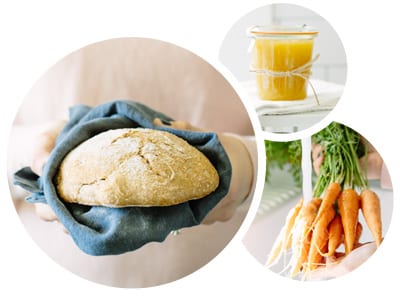 In 2010, the birth of my first son changed our eating habits again. Due to health issues (read his story), we introduced grass-fed meat and raw dairy into our diet, along with other nutrient-dense foods like homemade broth. I started making my own bread, yogurt, and even granola bars. My kitchen became my favorite place. My knowledge of real food deepened during this time as I learned how to plan and prepare meals.
With new changes happening in the kitchen and healthier meals being served at our table, I began to dabble in making my own household products– from cleaners to make-up.
In 2013, I started a blog called Live Simply. An online space to share my family's journey of real food and natural living with a simplified approach. Each week I share simple real food recipes, natural DIY projects, and tips for simplifying the time spent in the kitchen and around the home.
Simplify Real Food and Natural Living
Simplify Real Food
Simplify Planning For Real Food
Simplify Shopping For Real Food
Simplify Natural Cleaning
The Live Simply Challenges
To help you simplify planning and cooking real food, I created the Real Food Planning Challenge. A step-by-step guide to creating a practical real food lifestyle you'll love. I also created a 150-page workbook to help you successfully plan and live a real food lifestyle every single day!
To help you simplify natural cleaning, I created the DIY Natural Cleaning Challenge. This eBook includes 50 natural recipes and tips to clean your home. In this digital book, I'll teach you how to create a natural (cleaning) lifestyle that works for every family and home.
Join the Live Simply Family- It's Free!
Email allows me to connect with you, as well as share practical real food tips, a once-a-month printable meal planning resource (only available and sent to newsletter subscribers), and natural wellness how-to's and encouragement. As a Live Simply Family Member, you'll receive exclusive resources via the Live Simply Newsletter. The Live Simply Newsletter will be delivered to your inbox twice a month.
To help you get started with real food and natural wellness, I'll immediately send you (via email) a printable, month-long meal plan example and my eBooks, Real Food Crash Course and DIY Natural Cleaning Crash Course.
Come join and live simply!