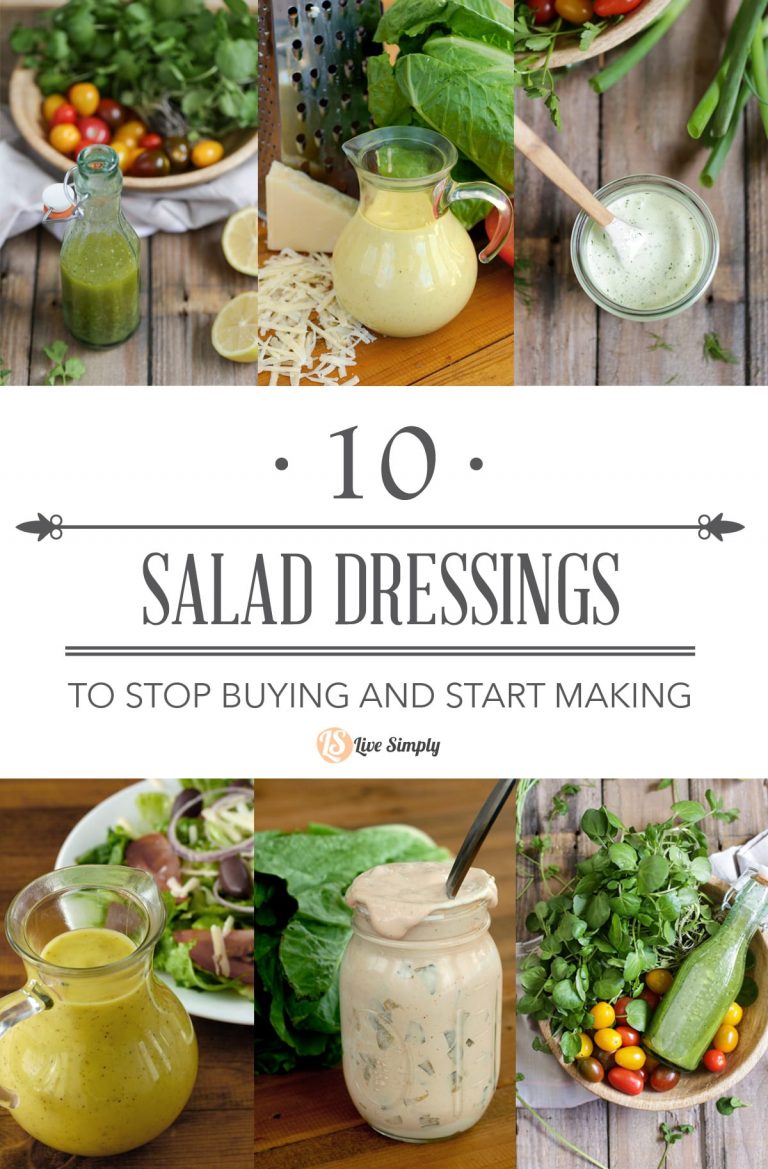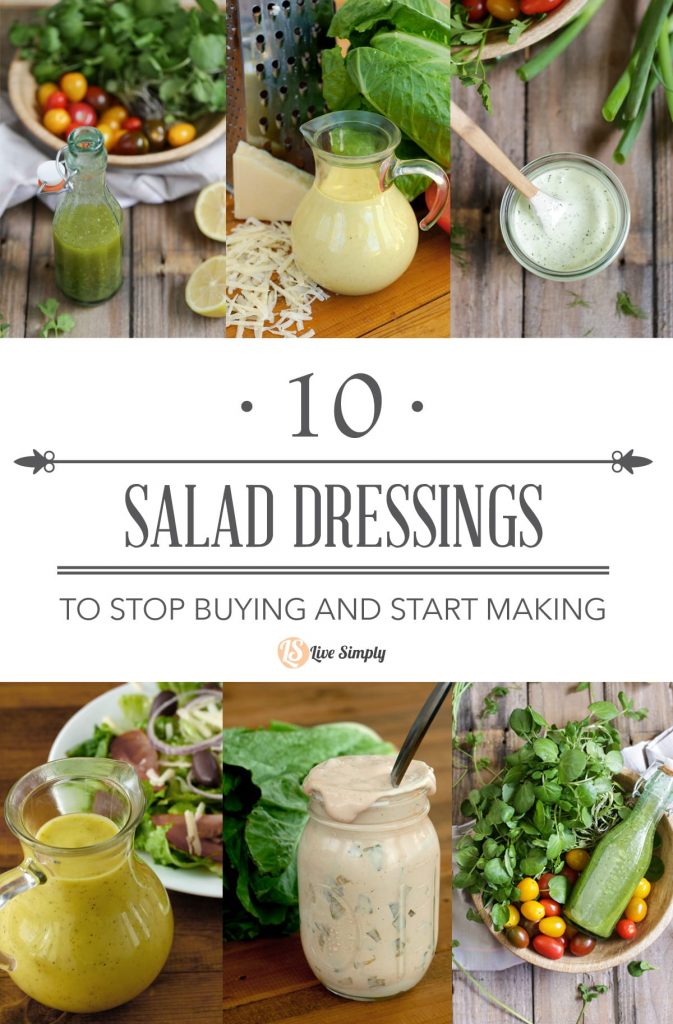 Contributor post written by Renee from Raising Generation Nourished
There is nothing I look forward to with spring in full swing than fresh salad greens from the garden.
Okay, maybe a grassy view out of my window instead of a blizzard, and swapping my fuzzy socks for flip flops is something I look forward to just slightly more than a fresh salad…
But today, we'll talk salad!
And making your own dressings for your salads is a fantastic first step toward making the real food swap in your home. Not only is making your own dressings really (really!) easy and quick, but you will also be getting rid of toxic, rancid oils, high fructose corn syrup, and other additives from those store-bought bottles.
Did I mention the cost effectiveness? Oh yes, there's that too!
10 Salad Dressings to Stop Buying and Start Making