This post may contain affiliate links. Affiliate links come at no extra cost to you. These links allow me to share the products I authentically recommend (and use) and support Live Simply by receiving a small commission.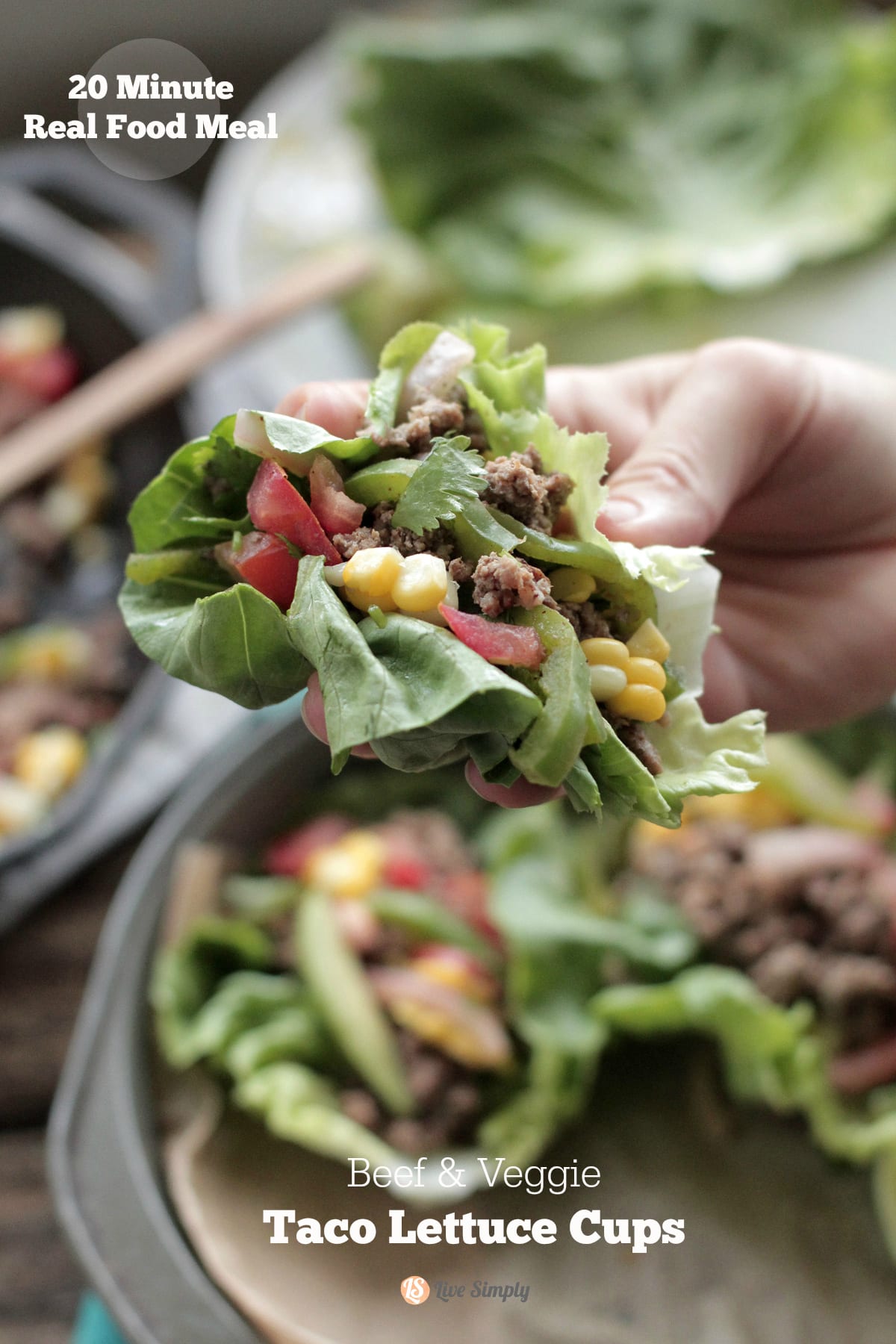 Today, I bring you a meal that says, "I get it!"
Life is busy. Even when attempting to simplify, life often creeps up on me, grabs me by the hand and talks me into riding some wild and crazy roller coaster called, "busy." Because I'm a "yes" person, the roller coaster rides happen more than I'd like to admit, and I know I'm not alone.
I hear from fellow Live Simplians ( I like that, maybe a future Dr. Seuss book?) often about the busyness of life.  Even if we aren't busy outside the home, life within the walls our house can take on their own form of busy: tending a garden, chickens, cleaning, being a mom, cooking, and laundry. Somewhere in the middle of riding the busy coaster, we need to find a way to feed our families nourishing, enjoyable meals.
Let me just state the obvious for a moment. Have you ever witnessed a rider scramble an egg while riding a roller coaster? I'm banking on your answer being, "No!"  Why not? Well, there's simply no room, time, or speed that welcomes cooking. It's simply not possible. Okay, too far with the whole roller coaster analogy? Maybe so, but you get it. A busy life often leaves little room for cooking.
FREE Real Food Crash Course
I get it, switching from processed food to a real food lifestyle can feel overwhelming and confusing. Friend, it doesn't have to be this way.
Here's what to expect: 
printable charts (real food defined, a seasonal produce guide, 

meal planning)

how to get started with a real food lifestyle

how to create a meal plan and stay within a budget

7 real food recipes

emails from me to help you enjoy real food
Bonus: Step-By-Step Guide to Real Food
Depressing, right? Well, I have a couple solutions. Ready?
How to Cook Nourishing, Enjoyable Food When Life is Busy
First, get rid of busy.
I realize that's not the first solution you may be looking for, but I truly believe that we are way too busy and need to learn the art of the word "No!" Not in a rude way, of course, but in a way that keeps us sane and allows time for caring for ourselves and family.
Think about all of the activities we can say "yes" to: soccer, church meetings, school activities, playdates, ballet, football, gymnastics, swimming lessons, the gym. There's nothing wrong with any of those, but limiting the large amount of activities we participate in on a daily basis is healthy. Having down time teaches our children to rest and be imaginative at home, and allows us time to care for some of the needs of a household, including preparing nourishing meals.
Second, learn to cook meals that are delicious and simple! I'm in love with simple, hence the name of the blog.
My meal plans are filled with simple and delicious meals: homemade soups from the freezer, crockpot meals, homemade pizza (with homemade dough from the freezer), salads, and tacos. Learning how to meal plan and prepare simple meals is essential for a busy household.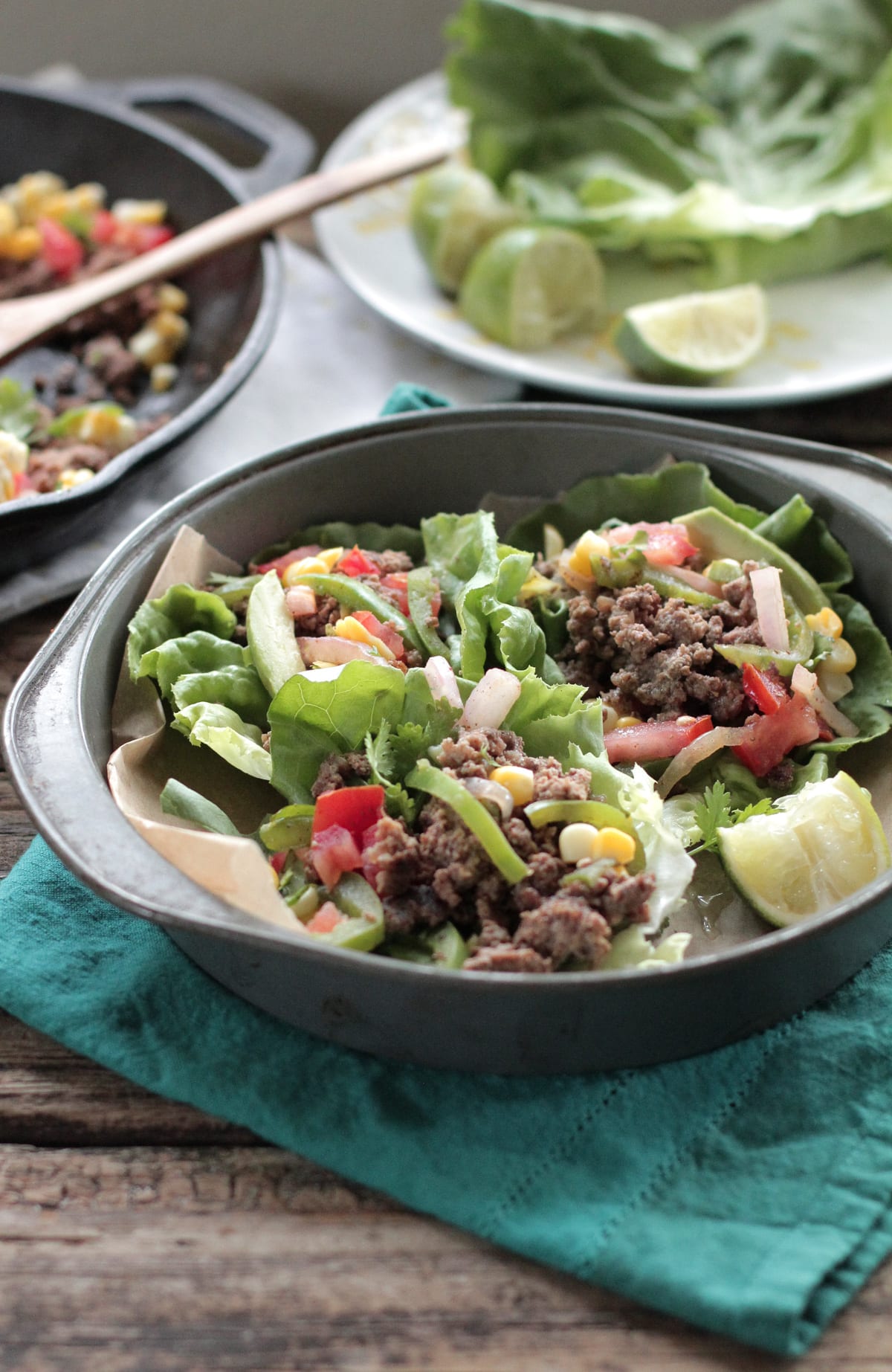 I get it. I know we're all busy, even when limiting outside activities, and simple meals can get rather boring. Today, I have a solution for both "problems." A solution that takes twenty minutes to make, and combines healthy ingredients that can be prepared even in the busiest of times.
Friend, I bring you Beef and Veggie Taco Lettuce Cups. A simple way to change-up taco night without spending hours in the kitchen. Taco lettuce cups start with grass-fed beef, homemade taco seasoning, and veggies which come together in one single pot. Who has time for millions of dishes, right? The beef and veggies are met in a flavor-packed grand finale hosted by butter or bibb lettuce leaves and finally glorious toppings. Tacos that are so fun to eat, you'll forget they only took twenty minutes to make.
Let's embrace simple and "no" (in a polite way) with a big plate of Beef and Veggie Taco Lettuce Cups.
Beef and Veggie Taco Lettuce Cups
Friend, I bring you Beef and Veggie Taco Lettuce Cups. A simple way to change-up taco night without spending hours in the kitchen. Taco lettuce cups start with grass-fed beef, homemade taco seasoning, and veggies which come together in one single pot.
Ingredients
1

TB

extra virgin olive oil

or coconut oil

1

lb

ground beef

grass-fed

1/2

onion

thinly sliced

1/2

bell pepper

thinly sliced

1

TB

chili powder

1

TB

ground cumin

1

tsp

onion powder

1

tsp

garlic powder

1/2

tsp

oregano

1/2

tsp

salt

1/2

cup

corn kernels

fresh or frozen

1

medium

tomato

diced

1

head

lettuce

butter or bibb lettuce
Toppings of choice:
1/2

cup

shredded cheddar cheese

1/4

cup

cilantro

1

avocado

sliced

1/4

cup

lime juice

fresh-squeezed

1/2

cup

sour cream

1/2

cup

salsa
Instructions
Wash the lettuce and carefully remove the leaves to dry. Set aside.

In a small bowl, mix together the taco spices. Set aside.

In a large skillet over medium-high heat

(I use my cast iron)

, heat the oil. Add the ground beef and spices. Cook until the meat is slightly brown with a little pink. Drain the extra fat (grease) from the pan. Return the pan to the heat and add the onion, pepper slices, and corn kernels. Cook until soft and meat is fully brown (5 minutes.)

Turn off the heat. Add the diced tomato, gently stirring the tomato into the taco filing.

To assemble the taco cups, fill the lettuce leaves with the taco beef and veggies and any desired toppings.

For leftovers, store the meat mixture and lettuce separately until needed.
 More Simple Meal Ideas You May Like: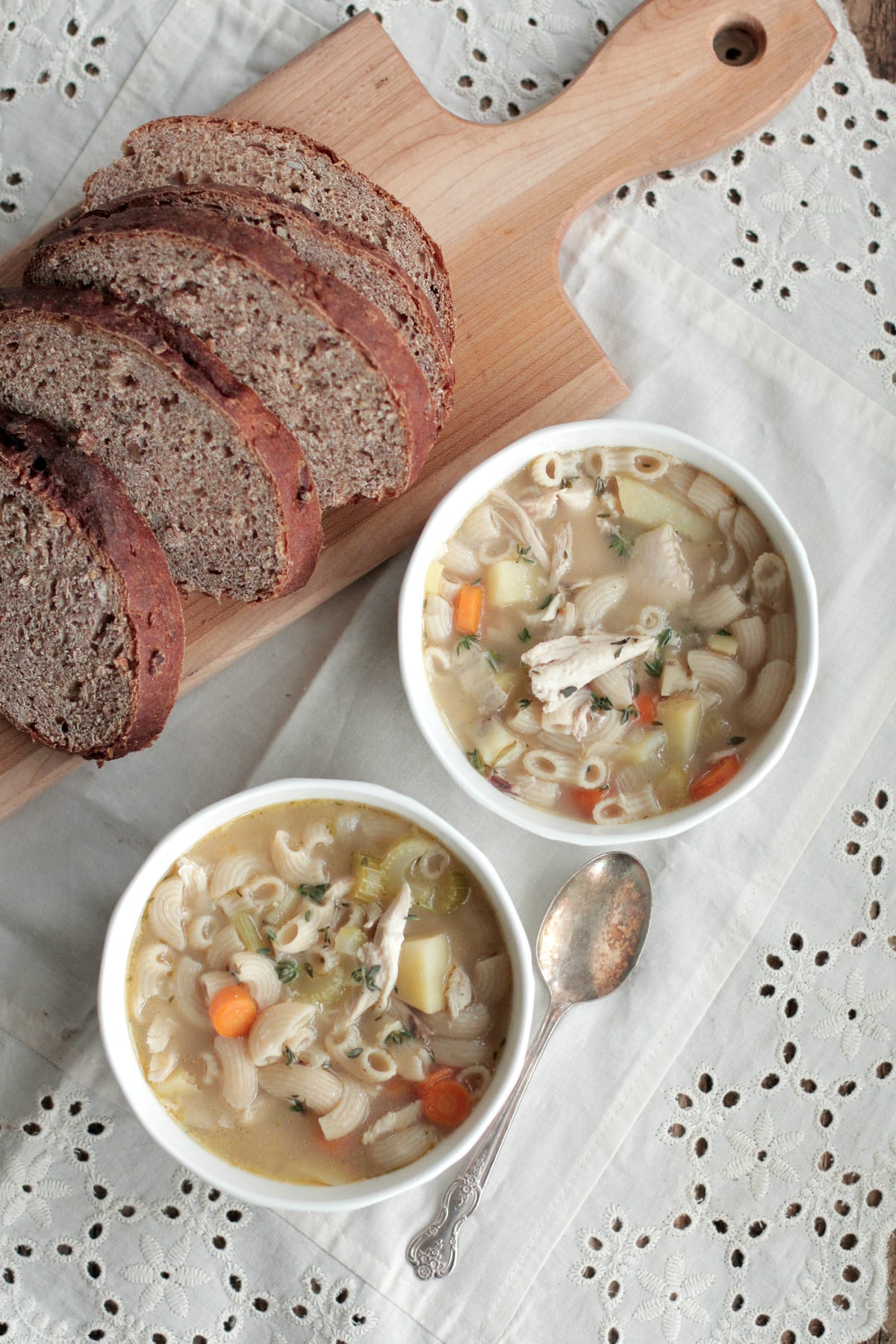 Slow Cooker Chicken Noodle Soup