This post may contain affiliate links. Affiliate links come at no extra cost to you. These links allow me to share the products I authentically recommend (and use) and support Live Simply by receiving a small commission.
I love everything when it comes to food. Well, almost everything.
There are a handful of food words I simply do not like. It's not the typical offenders- calories, fat, and sugar. In fact, I love those words. Instead, food words such as: kale and beets, drive fear into my hungry tummy. I'm here to say those infamous foods have topped my "I don't like you" list for way too long. Oh, and quinoa…poor popular gal. It's nothing personal.
Finding new ways to enjoy these foods has not been easy, but I'm making a valiant effort. Beet smoothies, chips, salads, and even juice have won kale and beets on the "I just might love you" list. In case you're wondering, I have lots of lists.  Even quinoa has found her way over there. I love you, girlfriend.
Just because the doctors and nutritionist of this world claim a food as a "must eat" doesn't mean I'm planning to start a non-stop kale fest. Okay, maybe if it involves chips! Afterall, aren't the same people preaching all-things kale, the same "don't eat butter, it's the Devil" folks? Just sayin'.
P.S. I love you, docs and nutritionists. No hard feelings.
Now, back to the "I don't like you" list. It's a list for food, not people. Please, don't panic…no people, just food.
Since kale, beets, and quinoa found their way to the happier party side,  chia seeds top my infamous list.  In response to my complete dismay at the tiny seed that resembles a bug, I've been told, "Just add those babies to some water or a smoothie. So delicious!"  I've tried that spectacular method and I have a four letter word to describe my experience of chia-drinking…yuck! Remember, we're wholesome and family-friendly around here.
Behold, today I stand before you to declare "I love chia seeds!". 
Why the sudden change? Nope, I didn't add them to water or my favorite smoothie (which contains beets). Mixed with a good amount of butter, creamy peanut butter, oats, coconut, and the right amount of honey, it turns out chia seeds are pretty darn good! So good, I've been scooping handfuls of this peanut butter coconut granola (with chia seeds) for days. And each time thinking about the new romance this tiny, bug-like seed and I have managed to foster. It's beautiful friends, much like this granola.
Peanut Butter Coconut Granola
Ingredients
3 1/2 cups old-fashioned rolled oats
1/2 cup shredded unsweetened coconut
1/2 cup peanuts chopped
2 TB chia seeds
3/4 cup peanut butter only ingredients should be: peanuts and sometimes salt
1/2 cup honey
1/3 cup butter
1 tsp pure vanilla extract
Instructions
Preheat oven to 325F

In a large bowl combine the oats, peanuts, coconut, and chia seeds.

In a small saucepan over medium heat add the butter, peanut butter, and honey. Melt the ingredients, stirring frequently. Once melted, remove from heat and stir in the vanilla extract.

Pour the melted ingredients into the bowl with the dry ingredients.

I use a

stand-mixer

fitted with a paddle attachment for the next step. Turn on the mixer (fitted with the paddle attachment) and combine the ingredients for 1 minute on low speed. If you don't have a stand-mixer use a wooden spoon.

Pour the granola on a baking sheet. Bake for 25-28 minutes, until the sides are golden. The granola will harden as it sits on the counter. Remove the granola from the pan by breaking chunks with your hand or wooden spoon.

Store in an air tight container for two weeks, or freeze for up to two months.
More Recipes You May Like: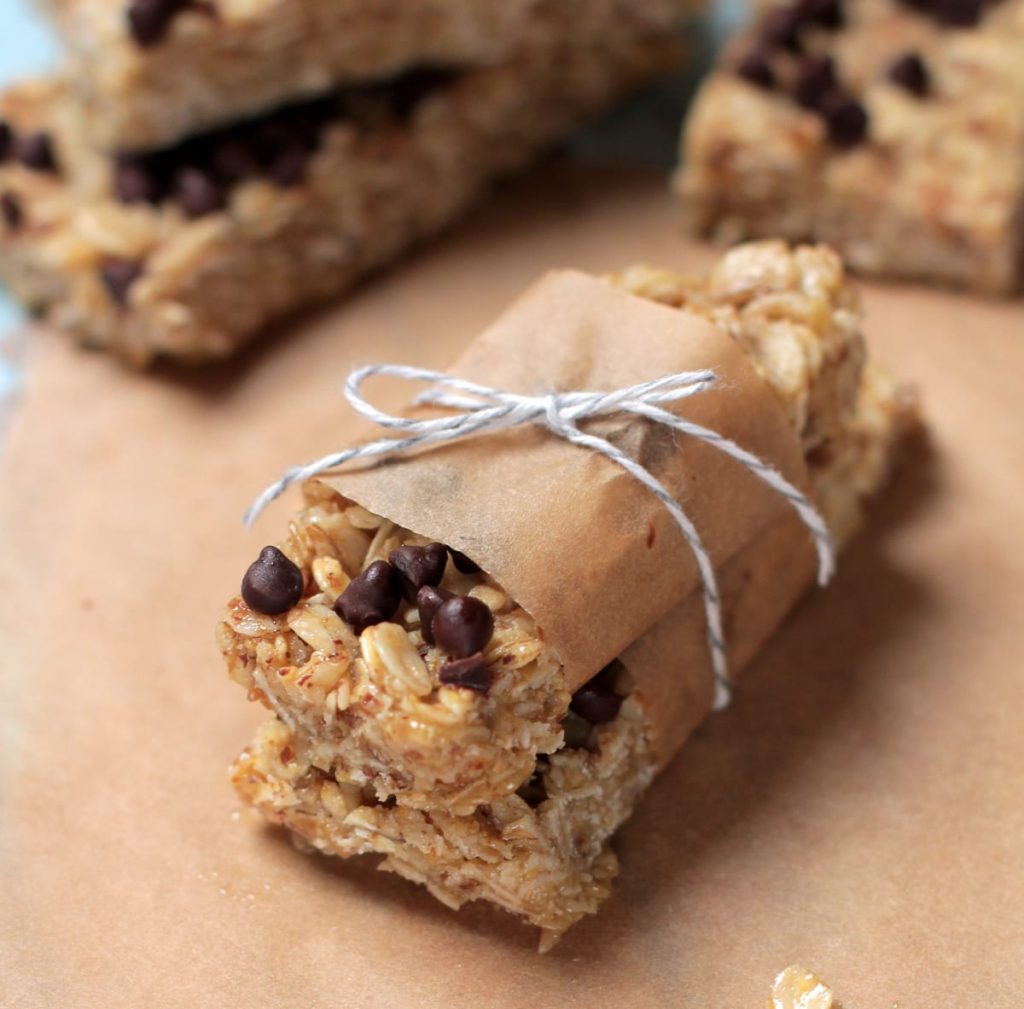 If you make this recipe, be sure to snap a photo and hashtag it #LIVESIMPLYBLOG. I'd love to see what you make!
My Free Crash Courses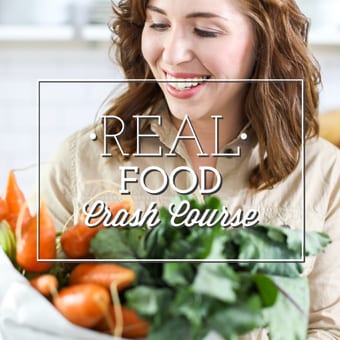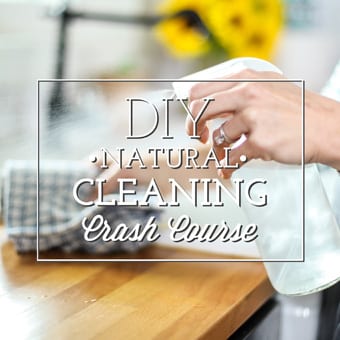 Subscribe to download the Courses