This post may contain affiliate links. Affiliate links come at no extra cost to you. These links allow me to share the products I authentically recommend (and use) and support Live Simply by receiving a small commission.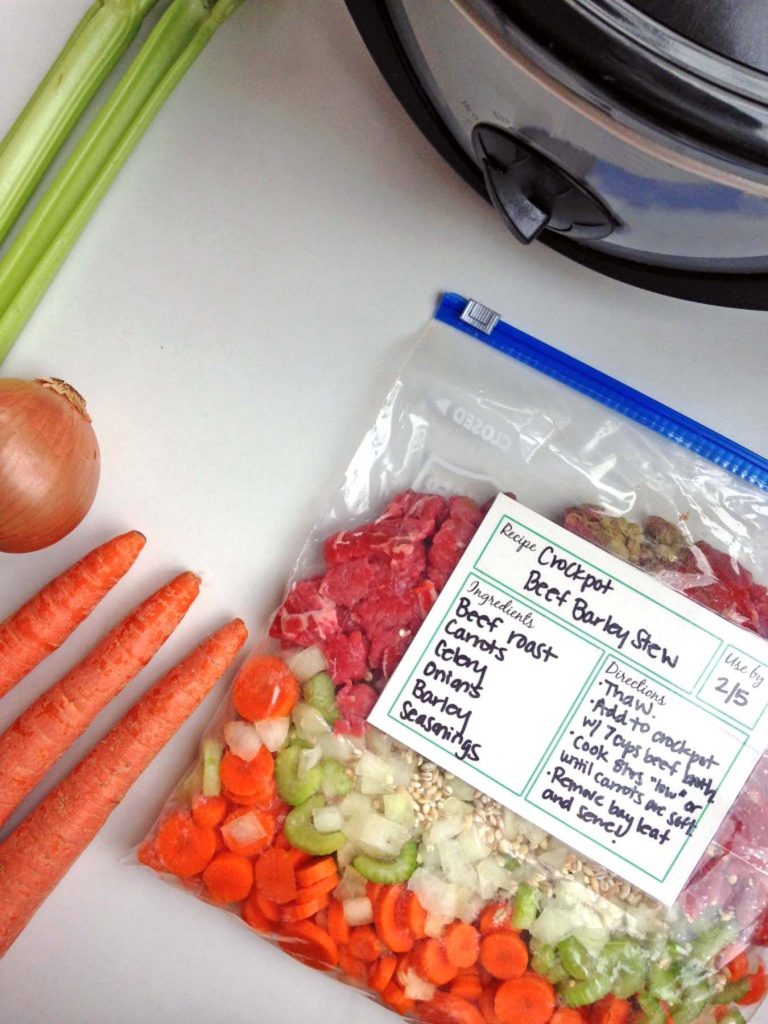 Last week, I tried to make a lasagna for dinner with no-bake lasagna noodles.  In the time it took me to layer the sauce, cheese filling, and noodles, all hell broke loose.  My baby cried.  My 3-year-old ate two cookies.  My crying baby stopped crying long enough to stuff a cookie in her mouth.  What was my 5-year-old doing?  Who knows!
"This is why I don't cook!" I screamed out loud (or at least in my head).
I love to cook, but truth is that I've done very little of it since my third daughter was born last year.  I've settled into a routine of prepping simple meals on the weekend and freezing them for the week ahead.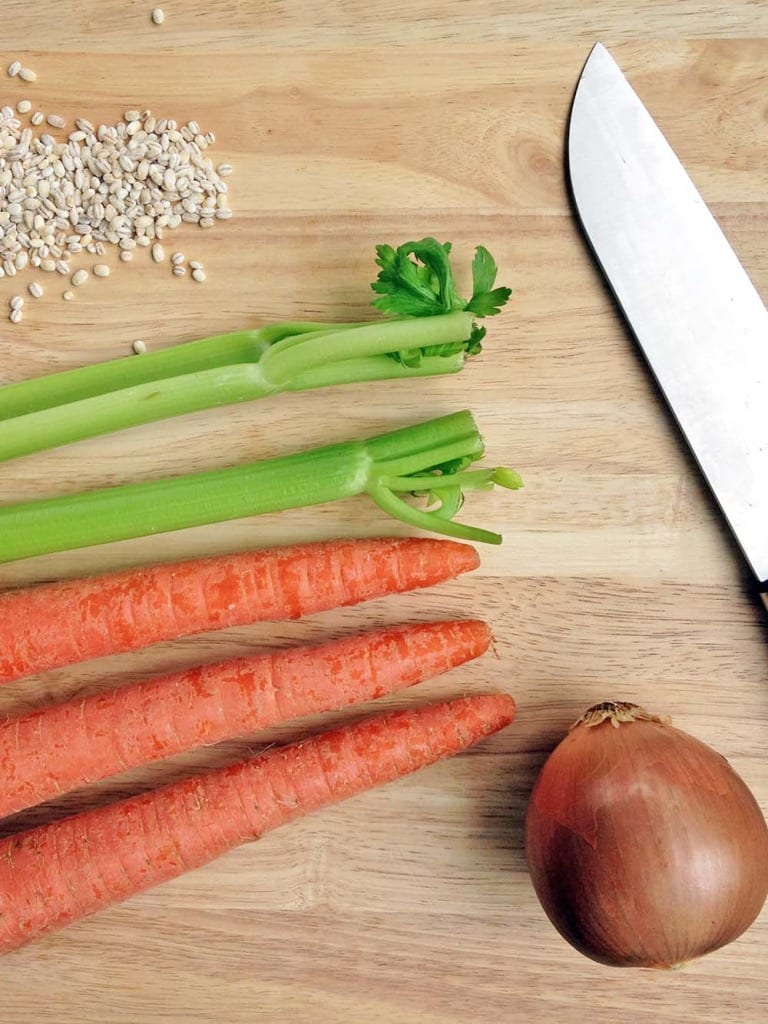 My freezer cooking system works like this: I chop the vegetables and add them to a gallon-sized plastic freezer bag with sauces, spices, and meat.  Freezer meals last up to three months in a standard freezer, so if I assemble 5-7 per week my freezer stays stocked and I don't have to cook at all!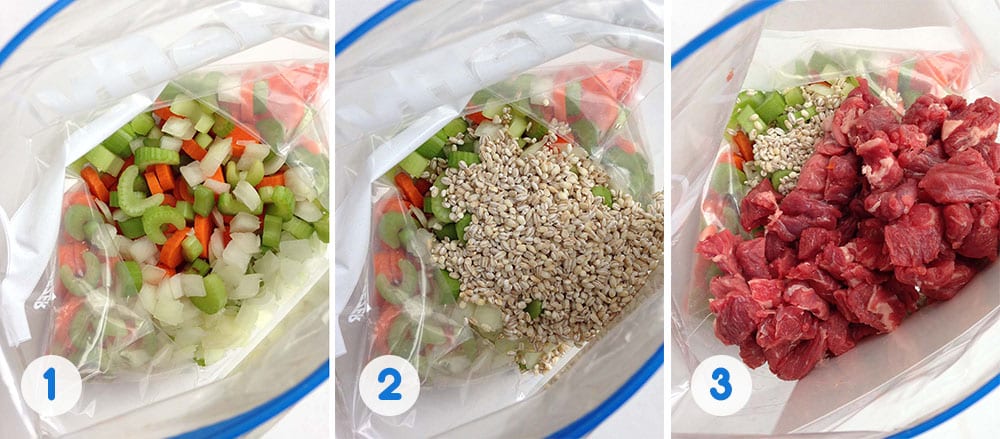 If you're brand-new to the concept of "no cook" freezer cooking, here's why you'll love it:
Since the meals are frozen without any cooking ahead of time, they're very easy to prep.  (It only takes me 40-50 minutes to assemble six freezer meals – including clean-up!)
Your homemade freezer meals will cook for the first time out of the freezer and won't taste like leftovers at all.  Wahoo!
You can take advantage of sales and bulk purchases and stock your freezer.
You'll have healthy, homemade meals ready for busy weeknights.
To get you started today, here's a recipe for freezer crockpot beef stew that I adapted from Kristin's recipe.  It's so delicious that I've already made it several times for my family and friends.  You won't believe how easy it is to prepare this healthy meal.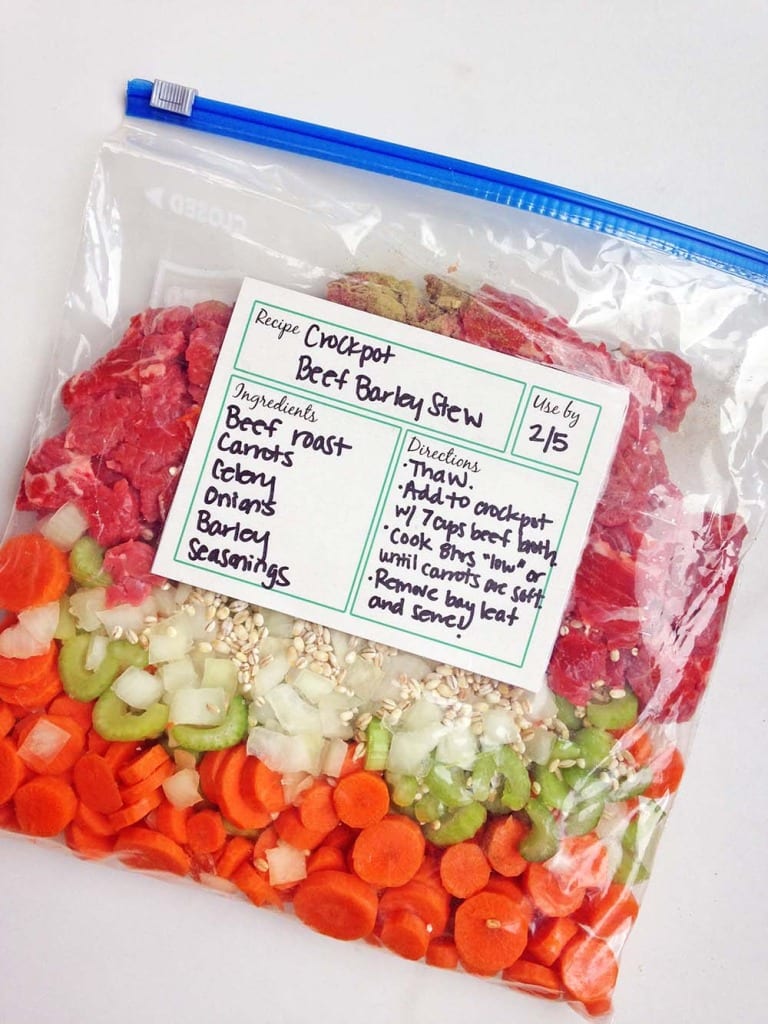 Ditch the no-bake lasagna noodles and make this freezer crockpot beef stew for your family instead!
Freezer Crockpot Beef Stew
Ingredients
2 lb beef chuck roast grass-fed, fat-trimmed and cut into bite-sized pieces
3 carrots peeled and chopped
2 celery ribs chopped
1/2 onion chopped
2 tsp dried thyme
1 tsp dried rosemary
1 bay leaf
1/2 tsp salt
1/4 tsp black pepper
1/2 cup pearled barley
7 cups beef broth *not needed until day-of cooking
1 gallon-sized plastic freezer bag I find Hefty freezer bags work great
Instructions
Label your freezer bag with the name of the recipe, cooking instructions, and "use-by" date.

Combine all ingredients (except beef broth) in a gallon-sized plastic freezer bag, adding the beef to the bag last so it's the first ingredient poured into the crockpot.

Remove as much air as possible, seal, and freeze for up to three months.

When ready to eat, thaw overnight in the refrigerator or in a bowl of cold water.

Add to crockpot with beef broth and cook on "low" setting for 8 hours or until carrots are soft.

Remove the bay leaf and enjoy!
A note from Kristin: I highly recommend stopping by Kelly's blog where you'll find many more freezer meals, plus her freezer cookbook.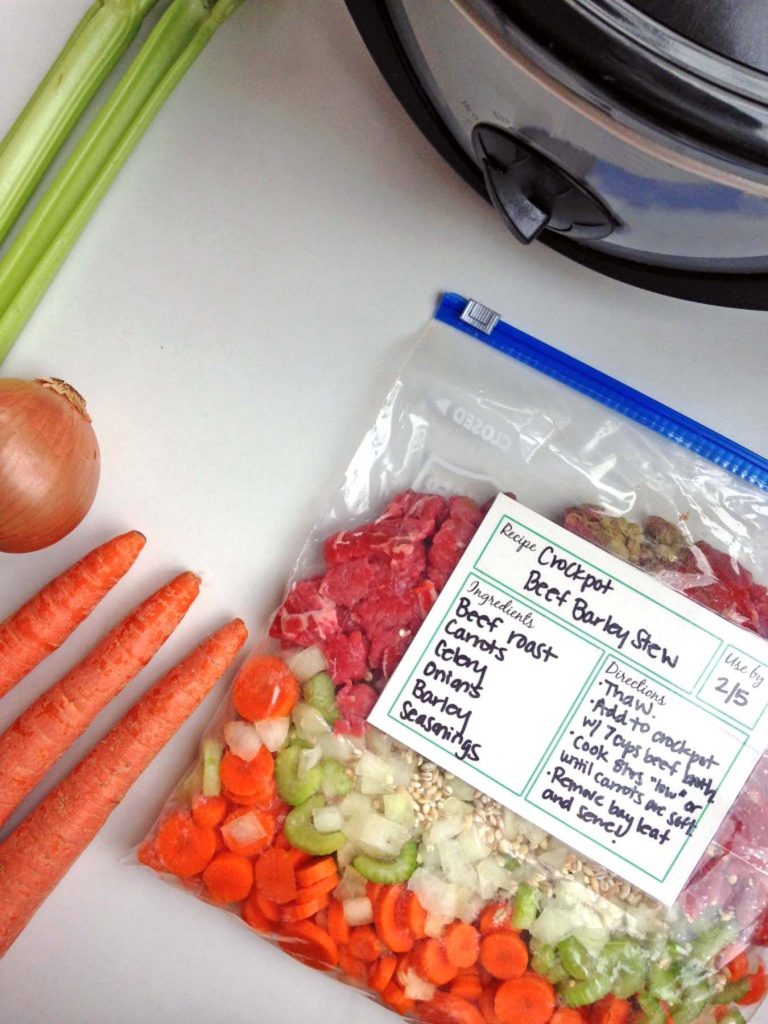 More Recipes You May Like:
 Seven Lunches You Can Make & Freeze
 Seven Breakfasts You Can Make & Freeze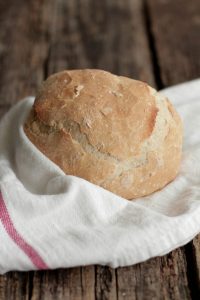 If you make this recipe, be sure to snap a photo and hashtag it #LIVESIMPLYBLOG. I'd love to see what you make!
My Free Crash Courses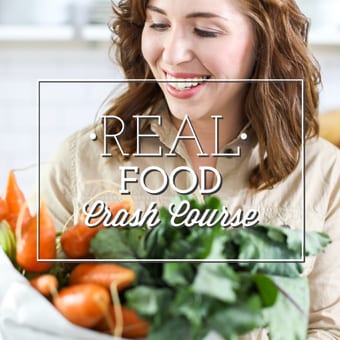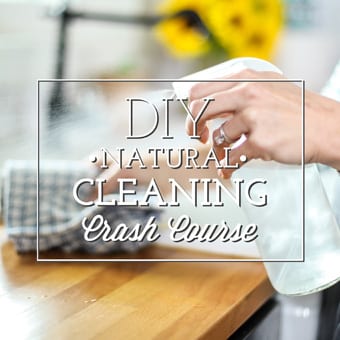 Subscribe to download the Courses