This recipe is used as a lotion, hence the name. The final product is technically a body butter– a thick moisturizing cream versus a pumpable lotion. Both body butters and lotions are used to moisturize the skin. I've written a complete guide to body butter (including what it is and options for customizing your own body butter, over here.) If you're looking for a softer lotion you may want to try this silky smooth lotion. Also, I've recently updated some of the photos in this post, so if you're coming over here from Pinterest, the images may look a bit different :).

When the weather drops into the fifties (that's Fahrenheit) in Florida, you know winter has officially arrived. The boots are ready, coats are hung by the door, and the heater is hard at work. With the cold (freezing!) temperatures comes dry skin. Years ago I struggled with the winter season and my skin always feeling dry. I would slather store-bought lotions on my scaly, dry skin and stockpile chapstick, but nothing seemed to work. I desperately needed moisture!
After wasting way too much money on lotions and miracle products, I finally discovered the simple answer to my skin's happiness: homemade products!
With a little vinegar, essential oils, cocoa powder, clay, shea butter, and nourishing skin oil I turned my skin around for the better. Moisture, happiness, and clarity were all achieved with the help of homemade remedies that in the end cost pennies (since most ingredients can be used multiple times for multiple products) compared to the speciality bottles and jars I once purchased.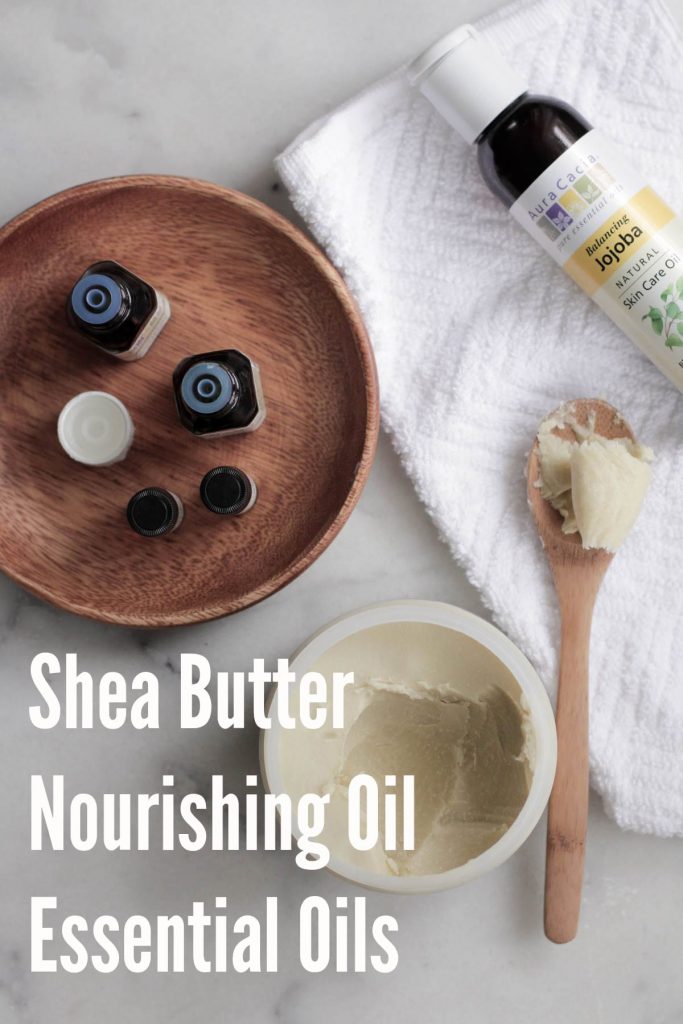 I've shared many of my favorite homemade products here at Live Simply and still have many more to share with you.
Last year I shared one of my favorite homemade DIYs: Homemade Ultra-Moisturizing Lotion without Coconut Oil. As I explained in the lotion post, I'm all for coconut oil. In fact, I love coconut oil, but after a good year of using a coconut oil moisturizer my skin desperately needed a change. With a little experimenting, a homemade lotion using nourishing oil and shea butter was born. I still use this lotion daily, but I love it the most in the winter when my skin cries out for extra moisture. I've heard from so many of you, and I'm happy to report that I'm not the only one who loves this super simple lotion.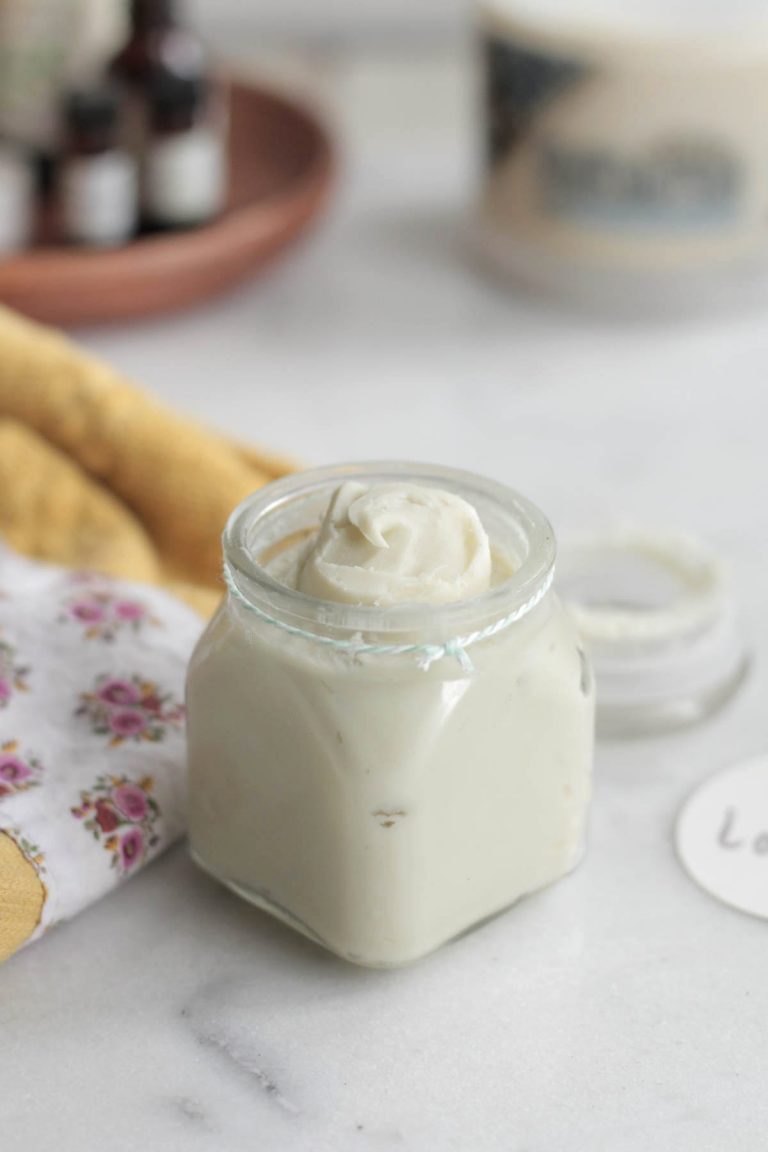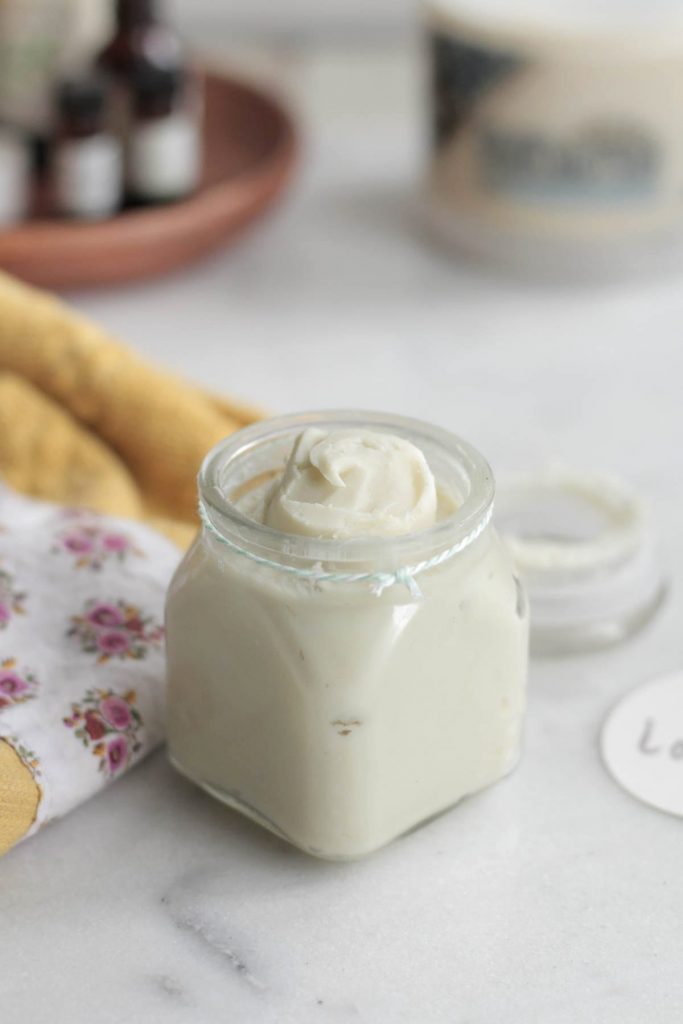 Today, I'm sharing a little bonus to my original lotion recipe, a video tutorial to help you as you make this amazing lotion. As you'll see in the video, this lotion is super easy to make. This lotion recipe can be doubled and tripled (which is what I like to do). You can keep the surplus of lotion on hand for the winter (it will last about a year) or give the lotion away in small containers for an extra special Christmas gift. I like to make a basket for family members of homemade products for Christmas: homemade lotion (this recipe), bath salts, homemade vanilla extract, and lip balm.
After the video you'll find the simple recipe for this (uh-amazing!) ultra-moisturizing lotion. Remember, this is the same recipe from the original post, but I've added it here so you don't have to flip back and forth from the video post (found here) to the original post.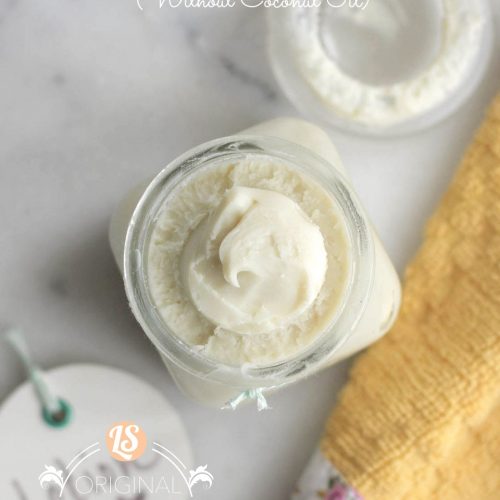 Homemade Ultra-Moisturizing Lotion without Coconut Oil
Last year I shared one of my favorite homemade DIYs: Homemade Ultra-Moisturizing Lotion without Coconut Oil.
Instructions
In a double-broiler (a glass bowl over a pot filled 1/4 the way full with boiling water) over medium-low heat, melt the shea butter. Add in the nourishing skin oil. Turn off the heat.

Place the bowl in the fridge or freezer and allow to cool and return to a solid (not hard) form. This takes about 15-20 minutes, depending on location.

Once opaque and slightly firm, remove the bowl from the freezer. Add in the essential oils. Using the whisk attachment on your mixer, whip the mixture. You can also use a whisk or fork versus a mixer. This takes just just a few seconds. Don't over-whip. Scoop into a jar and store at room temp. Apply to both body and face as desired.
Notes
*The essential oils listed are what I originally played around with and used. Feel free to use other skin-friendly essential oils--either just one or a combo--for a total of around 26 drops (or less). You can also make this lotion without using any essential oils. If you'd like to play around with other essential oils, you can read about more options in my body butter tutorial, here. 
Feeling Greasy? Some folks find that body butter is a bit too greasy to apply all over the body. The good news is that there's a simple solution for this issue…arrowroot flour/starch. A small amount of arrowroot flour/starch may be added to the liquid oil before pouring the oil into the melted butter(s). If you're interested in adding arrowroot, I'd try adding 1 teaspoon to this recipe. You can see how to do this in my body butter tutorial, here. 
Ingredient Notes
The whipping time will depend on your mixer, temperature, etc. Once the lotion appears "whipped" stop the mixer and scoop the lotion into a jar. The end result will be a thick lotion that's absorbed by the skin.

This recipe is a wonderful base recipe. Use as is or substitute and add (experiment) according to your skin's need.  As always, do your own research when making your own products and using essential oils. The essential oils suggested are my favorite combinations for my skin, but they may be left out. The amounts and oils suggested in my recipe may be adjusted according to your skin.
If you don't want to make lotion/body butter, I enjoy the EveryDay Shea brand for lotion products, which are sold in most health food stores.