This post may contain affiliate links. Affiliate links come at no extra cost to you. These links allow me to share the products I authentically recommend (and use) and support Live Simply by receiving a small commission.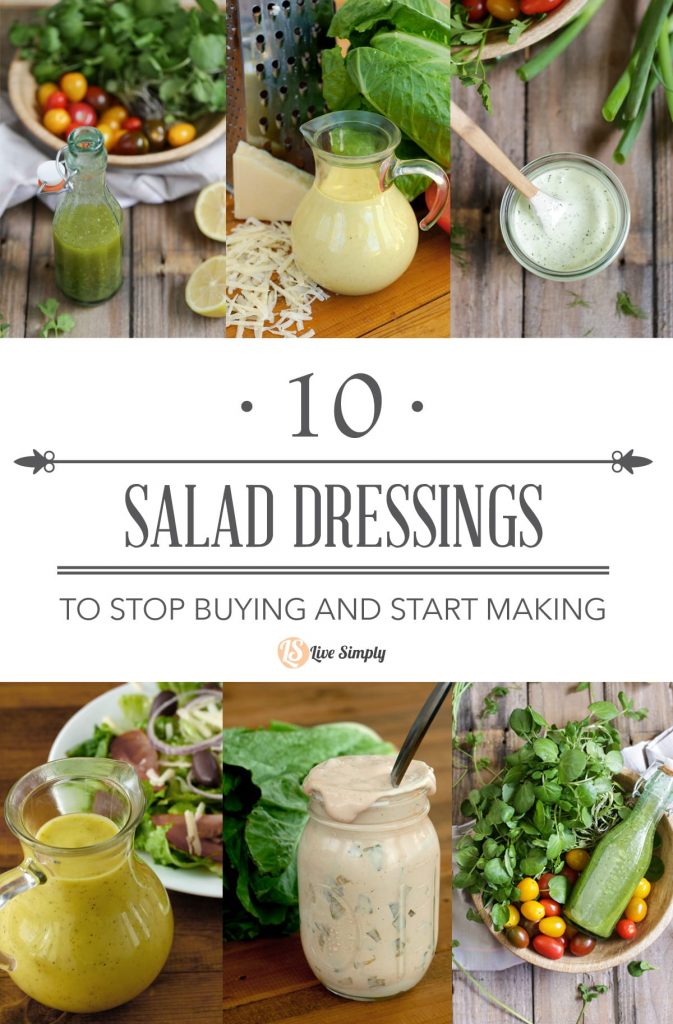 Contributor post written by Renee from Raising Generation Nourished
There is nothing I look forward to with spring in full swing than fresh salad greens from the garden.
Okay, maybe a grassy view out of my window instead of a blizzard, and swapping my fuzzy socks for flip flops is something I look forward to just slightly more than a fresh salad…
But today, we'll talk salad!
And making your own dressings for your salads is a fantastic first step toward making the real food swap in your home. Not only is making your own dressings really (really!) easy and quick, but you will also be getting rid of toxic, rancid oils, high fructose corn syrup, and other additives from those store-bought bottles.
Did I mention the cost effectiveness? Oh yes, there's that too!
10 Salad Dressings to Stop Buying and Start Making
1. Ranch: The classic, kid-friendly salad dressing and dip. This Ranch tastes just like that bottle from the commercials, where all the happy little children are munching away at their broccoli like an ice cream cone! Total Time: 5 minutes
2. Classic Vinaigrette: This classic vinaigrette only requires a handful of ingredients which you probably already own. A vinaigrette is the perfect homemade dressing for a lighter spring salad. Total Time: 5 minutes
3. Thousand Island: Perfect for salads and classic Reuben sandwiches; homemade Thousand Island dressing has a slightly sweet and creamy texture kids love. Total Time: 5 minutes
4. French: This is another very kid-friendly dressing, and also makes a really great dressing for taco salads (like Catalina dressing). Total Time: 5 minutes
5. Caesar: This dressing is fish-free but tastes just like your favorite Caesar from the restaurant without all the fuss! An egg-free (made with anchovies) Caesar dressing is another option. Total Time: 5 Minutes
6. DIY Olive Garden Dressing: Boy did Olive Garden really nail it when they created their house salad, didn't they?! It was such a hit they put it on store shelves so you could have it at home! This tastes exactly like the Olive Garden Salad Dressing you love, but it's made with safer more nourishing ingredients! Total Time: 5 Minutes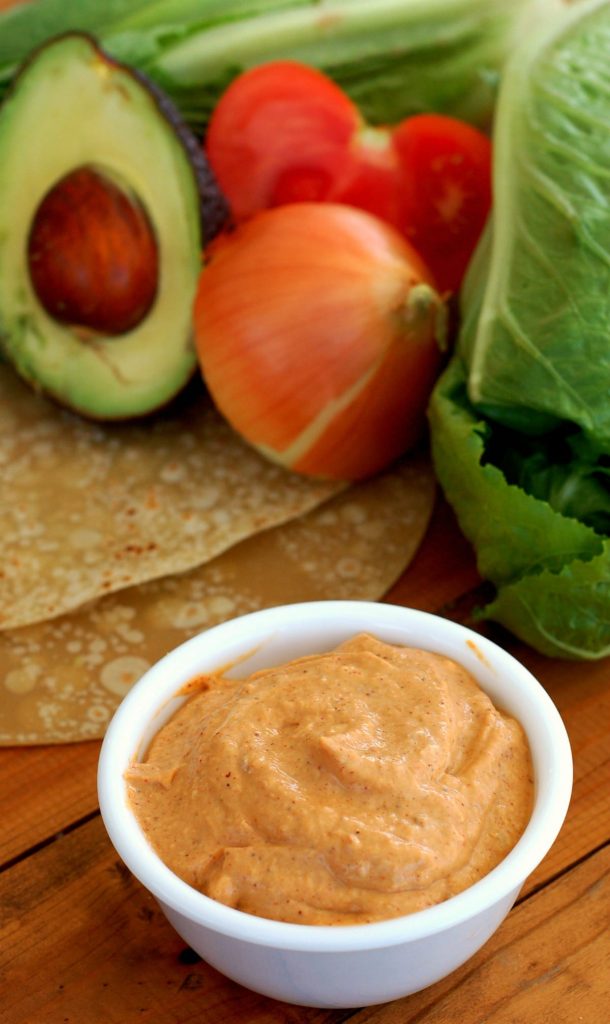 7. Fiesta Dressing: All of your favorite Mexican flavors in a jar- this dressing not only makes a great salad, but also tastes great with a sandwich/wrap spread, or drizzled over a taco salad. Total Time: 5 Minutes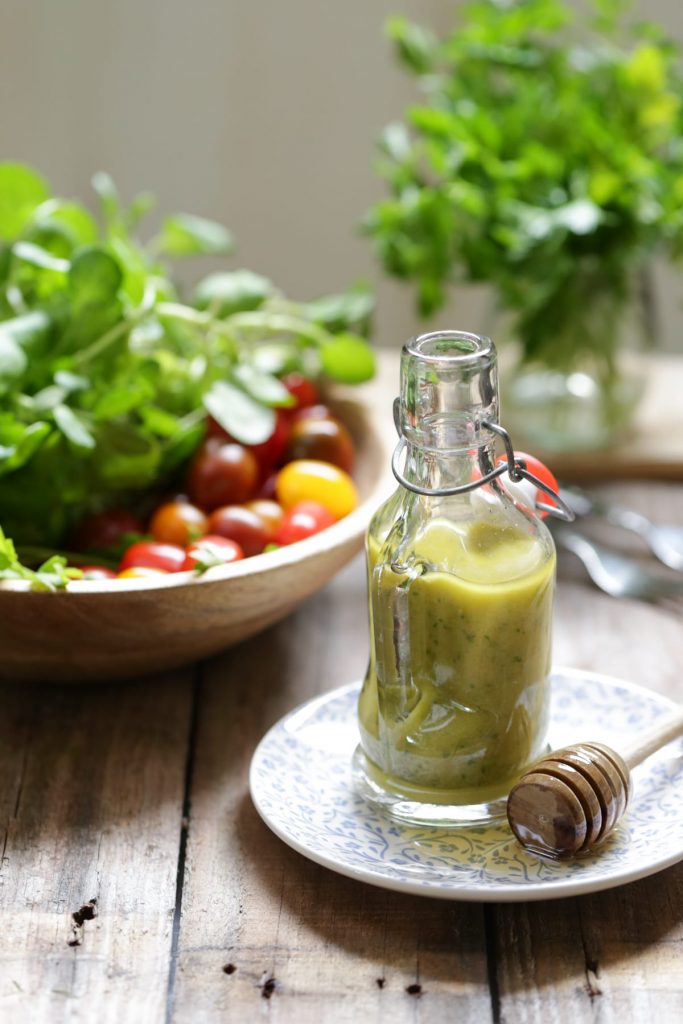 8. Herbed Honey Mustard: This light honey mustard dressing features a flavor-packed star: fresh herbs. Herbed Honey Mustard is perfect for salads and marinating chicken. Total Time: 5 Minutes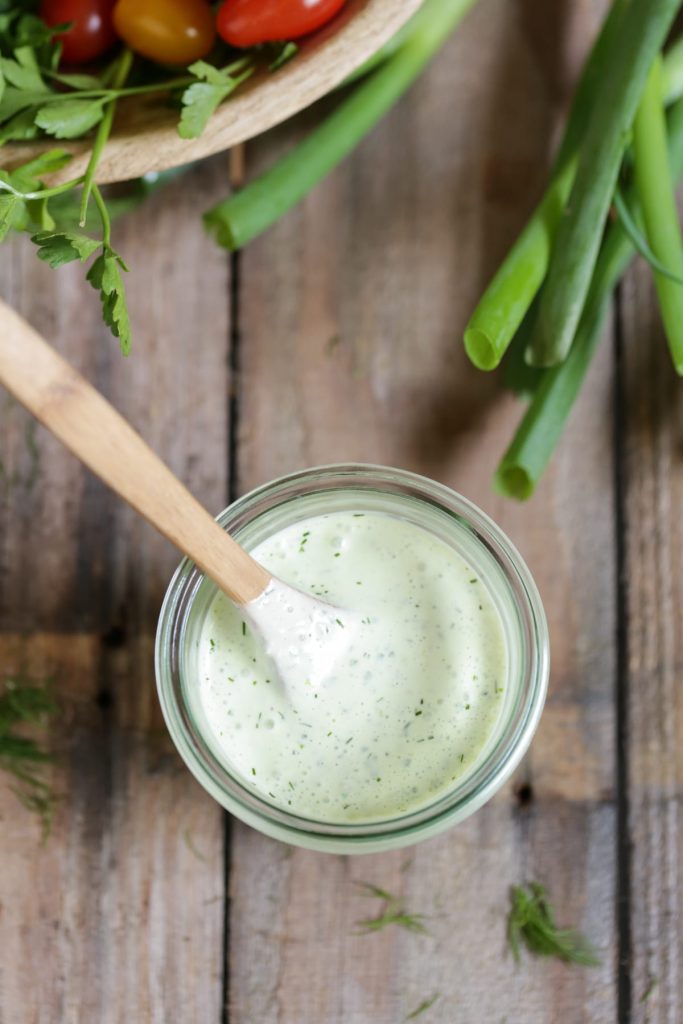 9. Creamy Herb Dressing: With inspiration from Marie Callender, this homemade dressing combines fresh herbs with tangy sour cream for a creamy salad dressing or vegetable dip. Total Time: 5 Minutes
10. Asian Dressing: This dressing combines my favorite Asian flavors in a jar! It makes a great change-up for a salad dressing. My favorite way to use this dressing is to drizzle it over a fresh chicken or beef wrap with loads of shredded veggies. Total Time: 5 Minutes
More Real Food You May Like:
3 Five-Minute Homemade Fresh Herb Salad Dressings
7 Kitchen Staples to Stop Buying and Start Making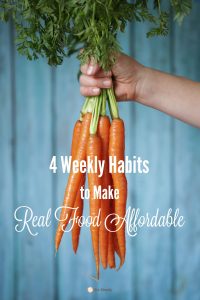 4 Weekly Habits to Make Real Food Affordable
If you make this recipe, be sure to snap a photo and hashtag it #LIVESIMPLYBLOG. I'd love to see what you make!
My Free Crash Courses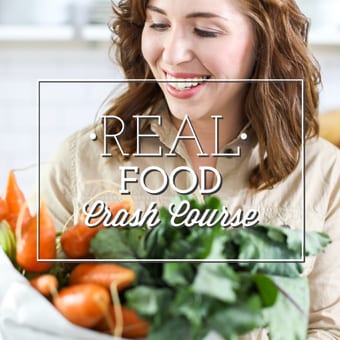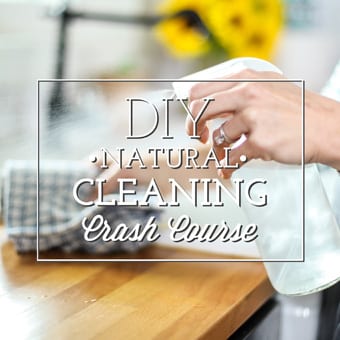 Subscribe to download the Courses