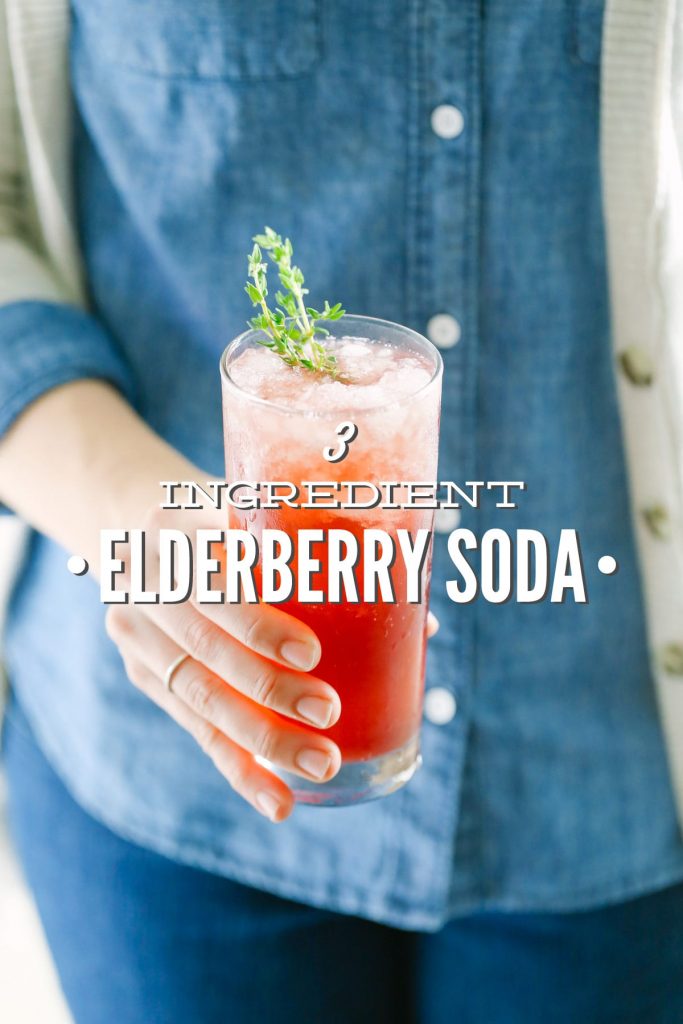 Just a spoonful of honey helps the medicine go down.
Ah, good ol' Mary Poppins. She clearly knew what she was talking about (or should I say, singing about?). And while I'm all about the honey, as evidenced by nearly every single baked good recipe on the blog, let's change up Mary's advice today with a glassful of sparkling water.
I promise, there's a method to my madness. Messing with Mary Poppins' famous words requires a bit of explanation.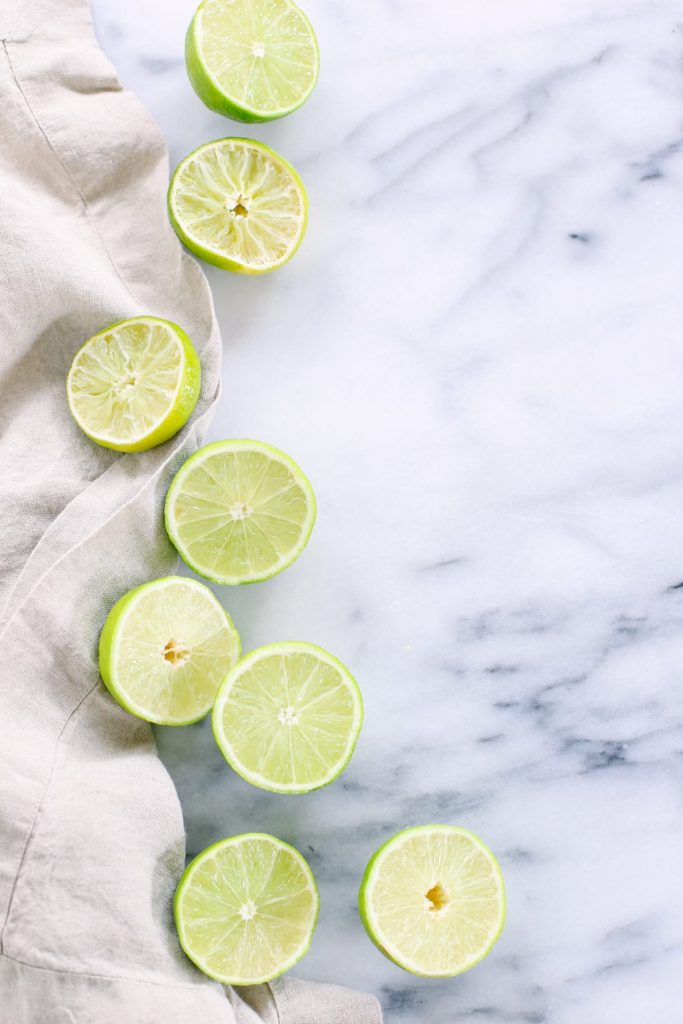 This is the season for colds, the flu, allergies, and germ-loving goodies. During this season, I strive to arm my family with extra germ-fighting protection by planning and making immune-loving meals throughout the week, like a soup that's loaded with homemade broth, veggies, and leafy greens. Or a vitamin C smoothie to complement breakfast. But the true sign of the season is always the debut of my family-famous elderberry syrup.
So, what are elderberries? Let's recap. After all, it's been almost two years since I shared my homemade elderberry syrup here on the blog, and we've had many new friends join the Live Simply Family since that original post.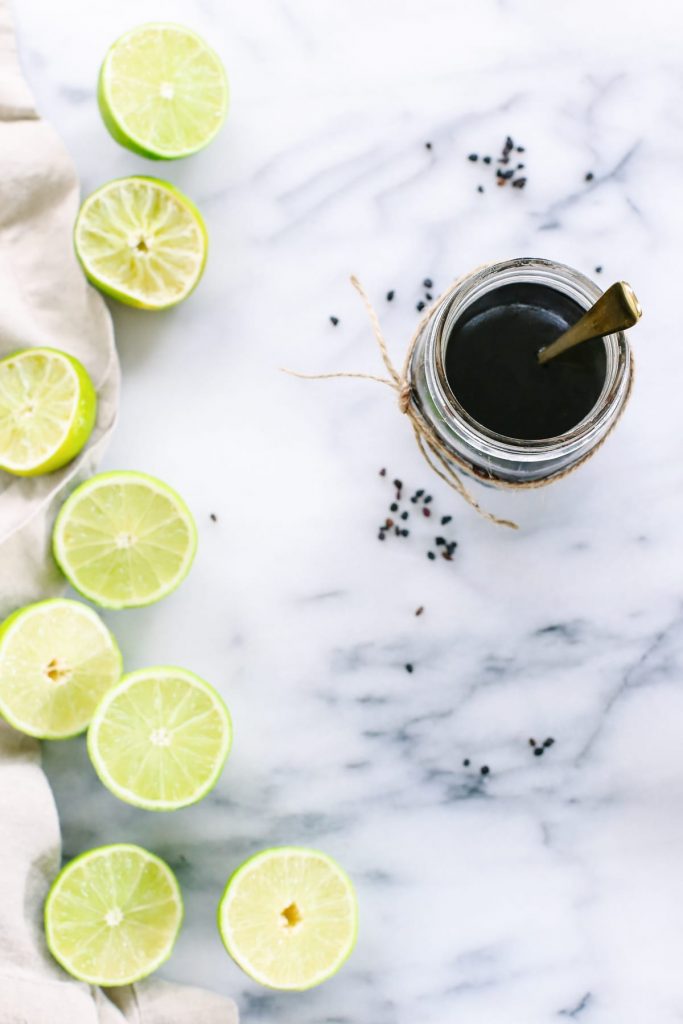 What are Elderberries?
Elderberries are grown on a bush. The small, blueish berries are harvested to make sauces, juice, wine, and syrups. The berries are rich in antioxidants and boast an incredible amount of vitamins and minerals, including nearly 87% of the daily recommended amount of vitamin C, and vitamin A. Basically, there is much more to a little elderberry than what meets the eye. While she may be small, she's an immune-boosting superhero.
To help keep our bodies in tip-top shape during cold and flu season, I usually make several batches of elderberry syrup over the course of the winter and spring months. According to Mountain Rose Herb, my go-to resource for all things herbal, "Elderberry syrup is a proven remedy for preventing and recovering from the flu, colds, excessive mucus, sore throats…"
Elderberry syrup is sold in most health food stores, but the price is quite steep, and frankly, I'm not a huge fan of the taste. But when made at home, elderberry syrup is comparatively inexpensive and has a pleasantly sweet taste, thanks to the added honey, similar to a (real food) pancake syrup.
I've been making elderberry syrup at home for a couple of years now. Everyone in my family takes about a spoonful a day, straight from the jar. I promise, there's no double dipping. That would kind of go against the point of consuming elderberry syrup, right?!
To help add some variety to our elderberry routine, I've been on the hunt this year for creative ways to use our syrup without compromising the daily "boost" we're looking for. I've experimented with smoothies and salad dressing, and even popsicles, but nothing has really struck me as "this is it!" Until, last month…
As I whizzed around the kitchen cooking dinner one night, I spotted an unopened bottle of sparkling water in the pantry, and suddenly my elderberry lightbulb moment happened. What if I combine a tablespoon of elderberry syrup with sparkling water and add a hint of citrus for both the vitamin C and flavor boost.
BINGO!
That moment was the happiest mocktail moment of my life. Okay, granted, I don't exactly make a lot of mocktails or sodas. Moving on…
The sweet taste of elderberry syrup mixed with the sparkling water and a bit of sour lime juice has forever changed the way I enjoy elderberry syrup. This soda discovery has also increased my food budget since sparkling water is now regularly on the shopping list. The kids aren't big fans of this drink, but that's 100% okay with me (they still take elderberry syrup by the spoon). This soda feels like a fancy adult soda or mocktail treat at the end of a long day.
Friend, I'm just going to say the obvious here: You need a glass of 3-Ingredient Elderberry Soda in your hand. I'm officially giving you full permission to enjoy a "soda." Now that's something I never thought I'd say on this real food blog.
Cheers!
3-Ingredient Elderberry Soda
The sweet taste of elderberry syrup mixed with the sparkling water and a bit of sour lime juice has forever changed the way I enjoy elderberry syrup.
Ingredients
1

cup

sparkling water

like S.Pellegrino or La Croix

1

TB

homemade elderberry syrup

* Store-bought syrup will also work but it's very pricey.

1/2

lime

juiced*

ice

fresh herb garnish

like thyme or mint, optional
Instructions
Pour the sparkling water into a glass, followed by the elderberry syrup and lime juice. Stir the soda to combine the ingredients. Top the soda off with ice and an herb garnish (thyme or mint) if you want to feel fancy. Mint will add a minty flavor to the soda.
Nutrition
Calories:
20
kcal
Carbohydrates:
6
g
Sodium:
101
mg
Potassium:
41
mg
Fiber:
1
g
Vitamin A:
90
IU
Vitamin C:
15.1
mg
Calcium:
35
mg
Iron:
0.4
mg
*You may increase these amounts according to your taste.