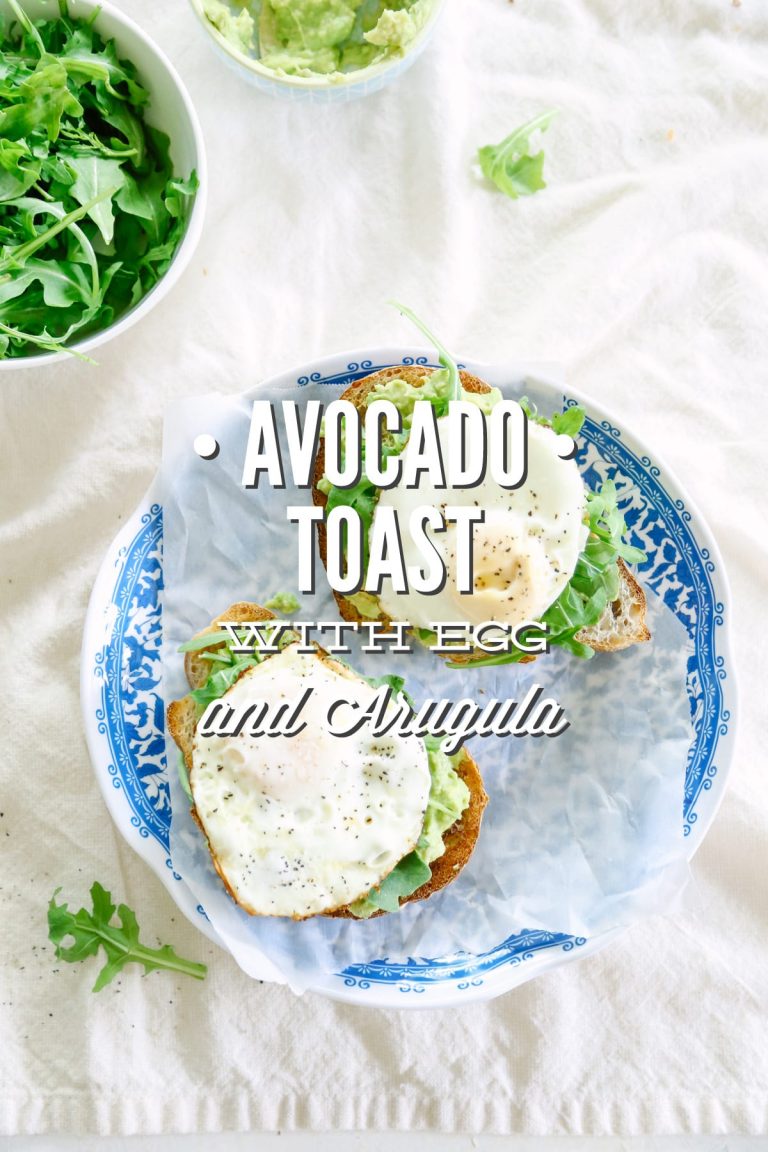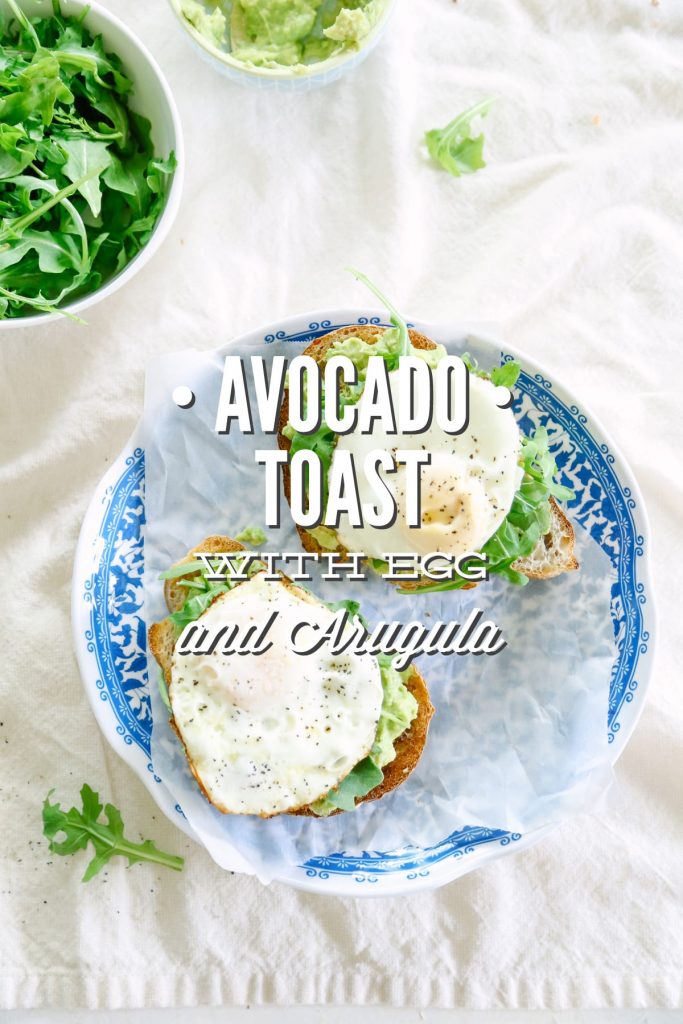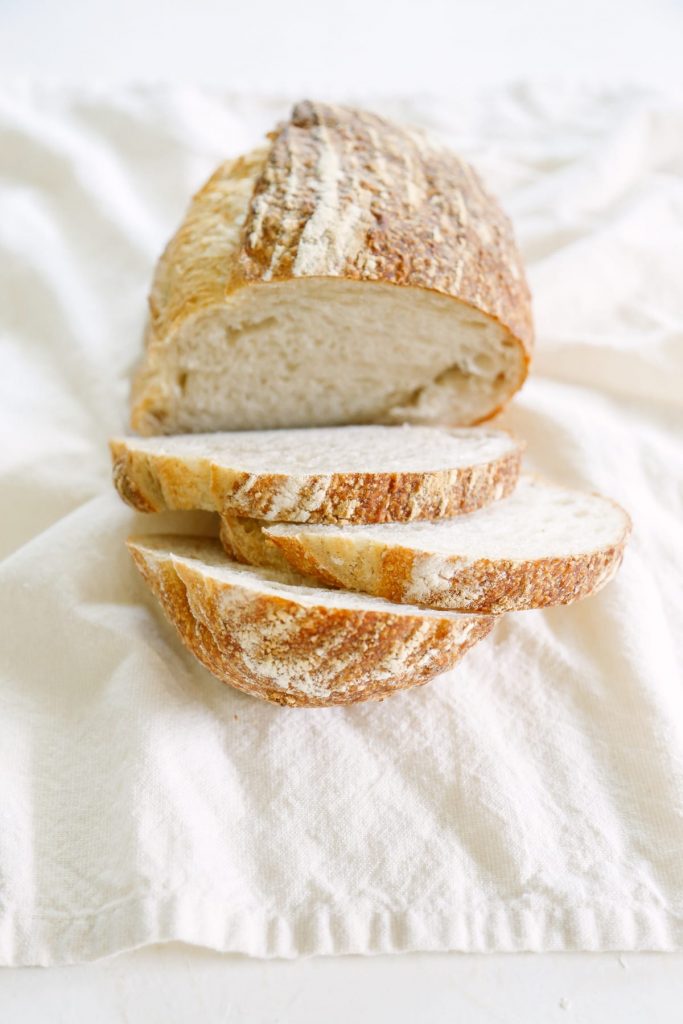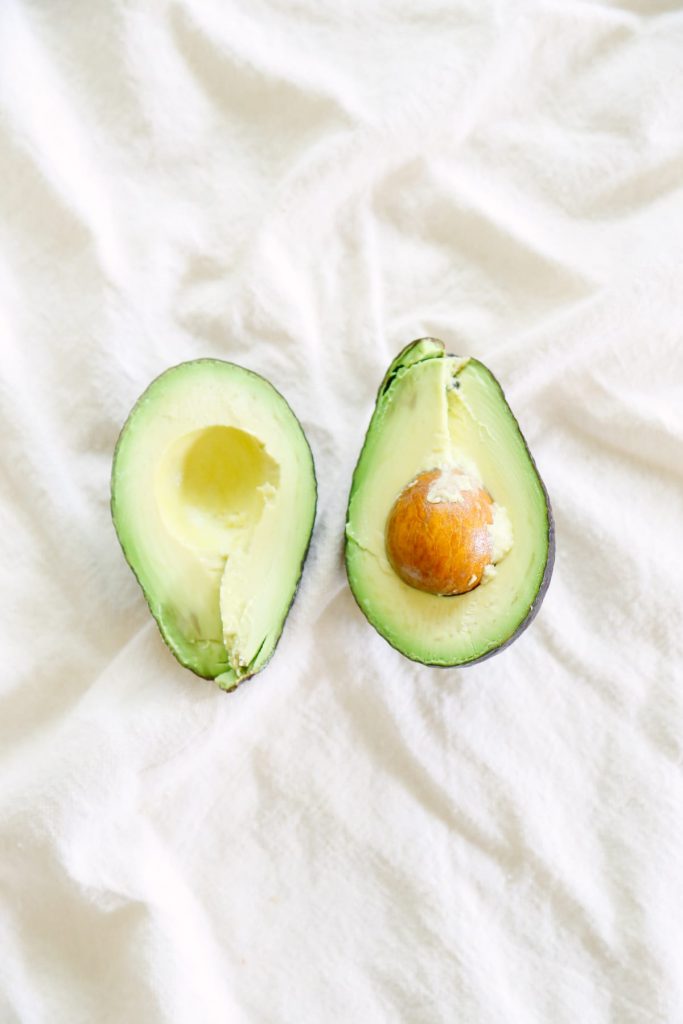 Avocado on toast, but not just any toast. Oh no, a legit slice of sourdough toast from the local bakery (local as in 30 minutes away, thank goodness for a freezer).
I'm a bit late to the avocado toast game, because, frankly, I'm not a huge avocado fan girl. But the idea of putting avocado on bread is a complete game-changer! A good loaf of bread is like bacon and cheese, it just makes food taste better, even an avocado.
Amen?
Amen!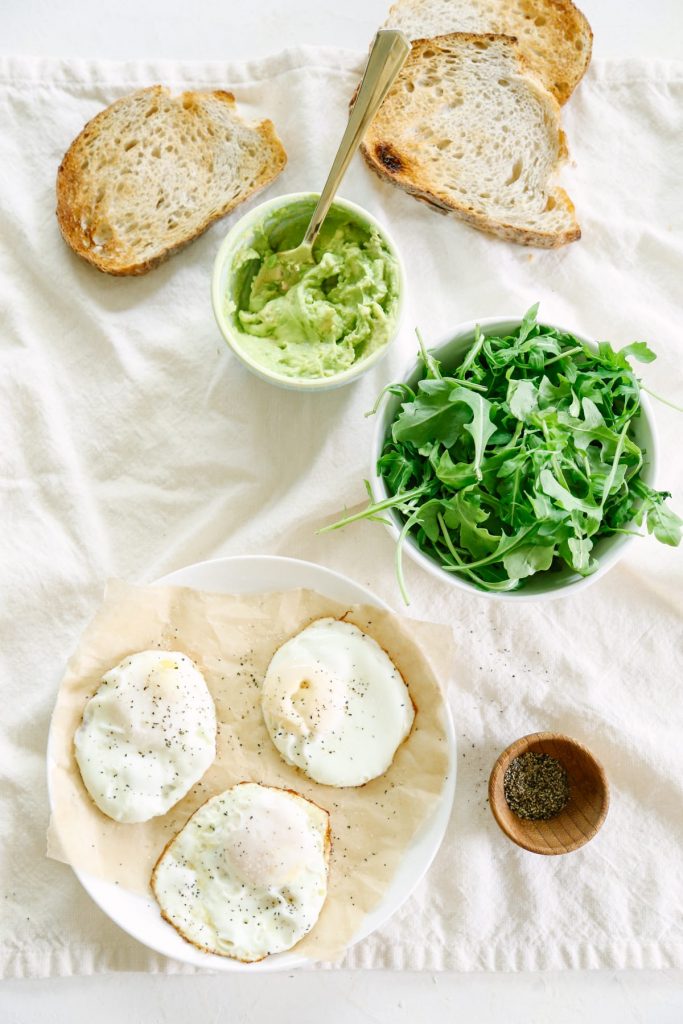 I'm not quite sure who first invented this new fad of avocado toast, but it's definitely an idea that's taking the real food world by storm. Each morning I scroll past at least ten photos of avocado toast in my Instagram newsfeed.
Avocado toast has become so popular that it can even be ordered in some (hipster) restaurants. In fact, just the other day, Dustin and I visited a coffee shop in Nashville (we're visiting the city for work this week, which means we eat a lot!) with an avocado toast menu. Any guesses as to how much a slice of avocado toast cost? $7! No joke!
Today, I'm going to share my favorite avocado toast "recipe" with you. It's become my go-to breakfast at least two days a week, because it's super easy to make and packs a nutritional punch. Just what a busy mom needs. And maybe the best part is that it won't cost $7 to make a slice of my homemade avocado toast.
Before I share the recipe, let' back up a bit. First, let's talk about what exactly avocado toast is.
Avocado toast starts out with a slice of bread, which is preferably homemade or from a high-quality store-bought brand or bakery. The bread is then toasted. Usually after toasting bread, butter is applied, but in the case of avocado toast, the butter is left in the fridge. (You all know that I'm a huge butter fan, so this next part better be good.) In place of the butter, an avocado is mashed and then spooned over the top of the toast. I know, the idea sounds unusual, but it's absolutely delicious. <–That's coming from someone who isn't a big avocado fan.
If you're going to enjoy just avocado mash and toast, it's best to season the top of the avocado with a squeeze of lemon, a pinch of salt and pepper, or a dash of all-purpose seasoning. For my recipe, we're going to take the flavor and nutritional value of avocado toast just one step further, so hold the seasoning for a few minutes.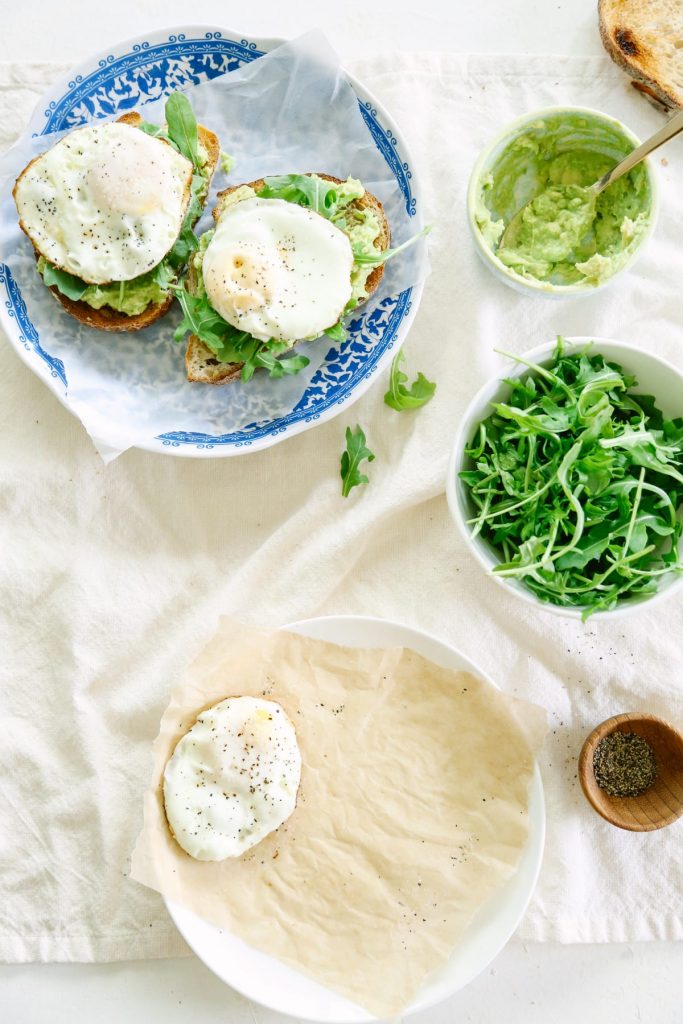 For my avocado toast, I prefer to top the mashed avocado with arugula (my favorite leafy green), which has a crispy texture and spicy bite. Then, an egg is lightly fried in butter (you knew I couldn't go without butter for long, right?!), and then topped on the toast, avocado mash, and arugula. The result is an open-faced egg sandwich that's packed full of protein, healthy fat, and leafy greens.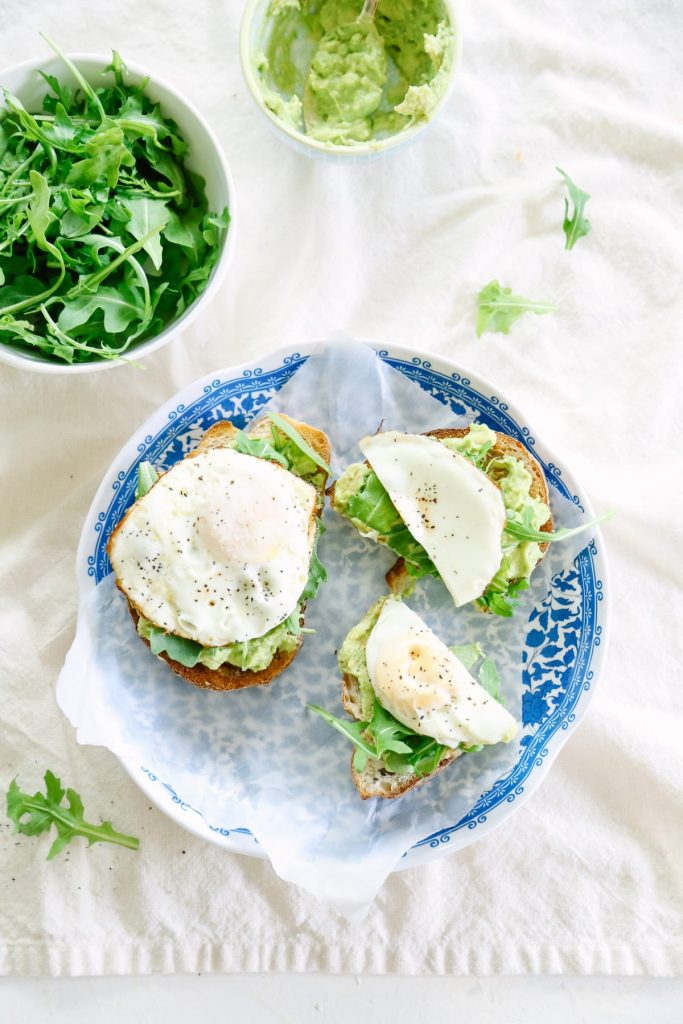 That, my friend, is how you do an avocado on toast!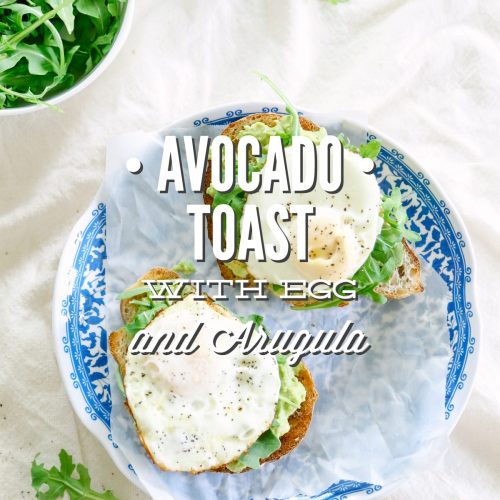 Avocado Toast with Egg and Arugula
The result is an open-faced egg sandwich that's packed full of protein, healthy fat, and leafy greens.
Ingredients
1

slices

bread

I prefer sourdough

1/2

hass avocado

1/4

cup

arugula

more or less depending on taste

1/2

TB

butter

1

egg

salt and pepper
Instructions
Toast the bread in a toaster.

Spoon the avocado from the peel, and then mash the avocado with a fork. Spoon the mashed avocado on the toasted bread. Then, place the arugula on top of the mashed avocado.

In a small skillet, over medium heat, melt the butter. Once melted, crack the egg directly into the hot butter and skillet. Cook the egg uncovered for about 2 minutes, allowing the whites to set, and then cover the skillet until the yolk is slightly cooked, or fully cooked (depending on your preference). This should only take about 2-3 minutes.

Sprinkle the egg with salt and pepper, and then place it directly on top of the arugula and avocado toast. The arugula will probably wilt a bit due to the hot egg...it's okay!

Serve immediately.
Nutrition
Calories:
351
kcal
Carbohydrates:
22
g
Protein:
10
g
Fat:
25
g
Saturated Fat:
7
g
Cholesterol:
178
mg
Sodium:
266
mg
Potassium:
599
mg
Fiber:
7
g
Sugar:
2
g
Vitamin A:
680
IU
Vitamin C:
10.1
mg
Calcium:
75
mg
Iron:
2.3
mg
Ingredient Notes: 
I love to play around with the flavor of this recipe by adding spices to the mashed avocado. Sometimes I'll add a few pinches of Simply Organic's Salt-Free All-Purpose Seasoning (remember the nuggets?), other times I'll add garlic powder or crushed red pepper flakes. I also love to change the flavor of the toast by tossing the arugula with a bit of lemon juice and a drizzle of olive oil. This toast can be as simple or as "extravagant" as your tastebuds desire.
Use quality store-bought bread or bakery bread, or homemade bread (like this crusty bread or sandwich bread).