This post may contain affiliate links. As an Amazon Associate I earn from qualifying purchases.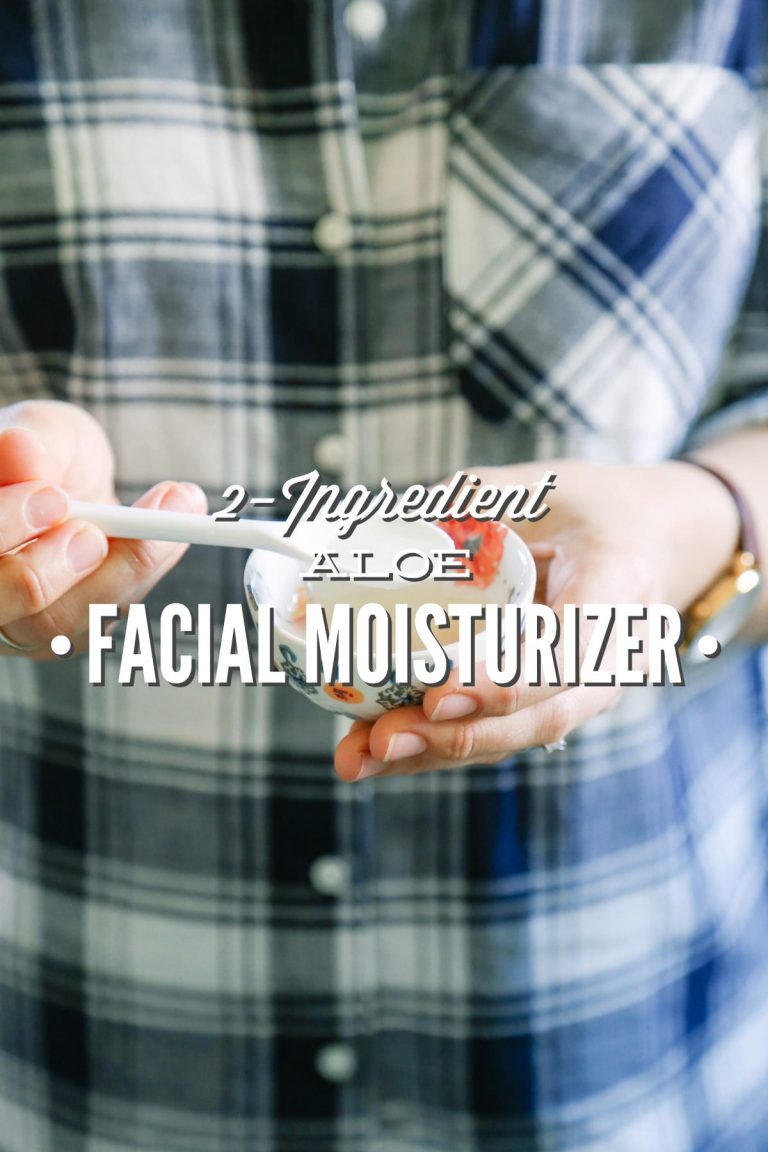 Years ago, when it came to shopping for a facial moisturizer, I always sought out a fancy bottle sitting at the speciality counters in department stores. You know, the kind of bottle with an ingredient list so long and impressive that you're immediately sold on the idea that something extra special sits inside. And since the ingredient list was so special and the bottle was always so pretty, I felt guilted into buying the product, This must be what my skin is missing! What will happen if I don't use this product?
Now, I call this whole thought process FOMO, the Fear Of Missing Out. Since I certainly didn't want to miss out on anything, I spent way too much money on fancy moisturizers for many, many years. I was a marketer's ideal (naive) client. Please tell me that I'm not the only one who instantly jumped at marketing claims, pretty bottles, and long ingredient lists with "special" chemicals.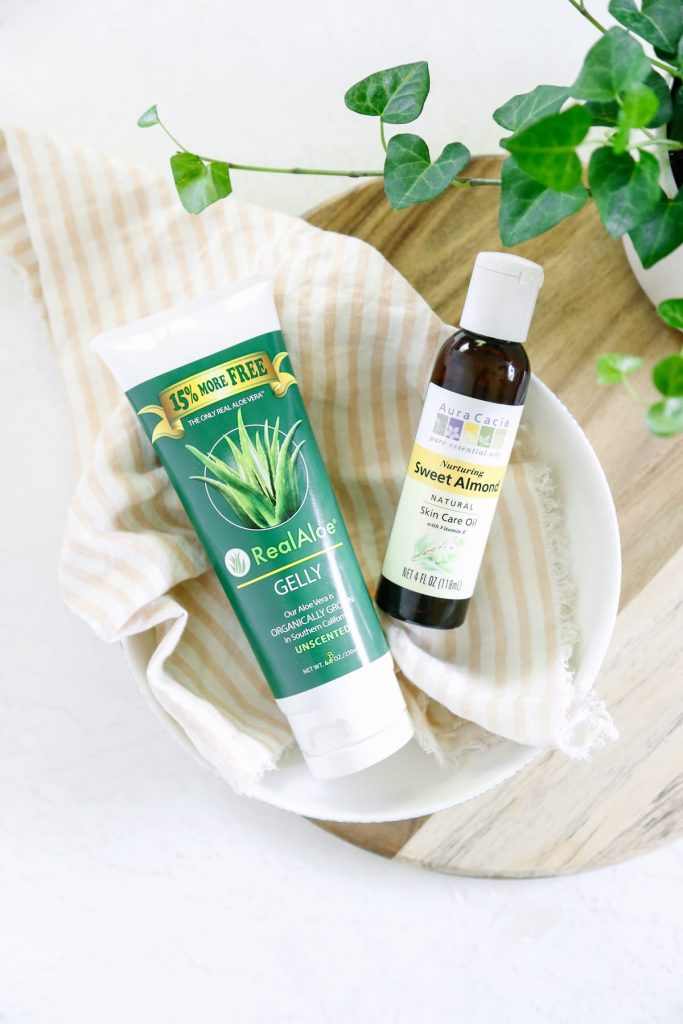 Here I am, years later, sharing a simple two ingredient moisturizer, and it isn't the first simple homemade moisturizer that I've shared on the blog.
When I first started my quest to seek out "cleaner" skincare products, I learned about coconut oil and its 1001 uses. One of its many uses includes moisturizing the skin, so I started using coconut oil as a face and body moisturizer. I loved that moisturizer, but I found that after some time, my face needed a break from coconut oil. While the rest of my body did well with the coconut oil moisturizer, my face needed something different.
Over the past few years, I've experimented with many different options when it comes to moisturizing my face, some have been absolute failures and others have been great successes (the successes have made their way to the blog).
When it comes to skincare, I've learned that it's important to get to know my skin, pay attention to what works for me, and keep things simple. In fact, the simplest of formulas have proved to be the best for my skincare routine, both in the way my skin looks and feels, and the long-term maintenance of making and using the product.
My favorite way to moisturize my face currently is with a simple oil moisturizer. I shared about this moisturizer in my fall and winter skincare routine, and later shared my recipe and tips for creating an oil moisturizer. The oil moisturizer is amazing, but as the hot, humid months approach, I've been wanting something a bit lighter for my face. The solution? Aloe and oil. Pretty much my two favorite skincare ingredients, along with honey.
Combining aloe and oil is much like combining water and oil, so it's not a natural combination that easily blends together. Despite their differences, I've found the aloe is the perfect "lightening" agent for the oil. To get around the oil and water issue, I simply shake my moisturizer bottle before I use it. With a good, vigorous shake, the aloe vera gel and oil come together to create a light moisturizer that sinks into my skin.
I'm looking forward to using my aloe moisturizer throughout the spring and summer, and then transitioning back to my oil moisturizer in the fall and winter.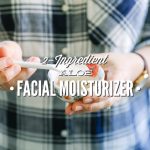 2-Ingredient Aloe Facial Moisturizer
Aloe and oil. Pretty much my two favorite skincare ingredients, along with honey.
Servings
1
serving, varies
Ingredients
jojoba oil

or other nourishing oil: grapeseed, sweet almond, apricot kernel, argan, or tamanu.
Instructions
In a small bottle (I use a 4oz. bottle), combine the aloe vera and nourishing oil in equal amounts. Feel free to play around with the ratio that works best for your skin. Shake the bottle to combine the ingredients. If you'd like to add additional ingredients, I suggest adding a small amount of vitamin E oil or a few drops of your favorite skin-friendly essential oil (I love lavender, tea tree, or carrot seed).
Recipe Notes
To Use: Before use, I vigorously shake the bottle for a few seconds to combine the ingredients. Then, I place a small amount of moisturizer on my (clean) fingertips and massage the moisturizer on my face. I use this moisturizer on my face, and prefer a thicker lotion or body butter on my body.
Ingredient Notes: 
Aloe vera is a common ingredient used to treat sunburns due to its soothing and antioxidant properties. If you're interested in some of the benefits of aloe vera, this article from Mind Body Green is very insightful. It's important to purchase a quality aloe vera gel that doesn't contain a bunch of yucky ingredients. My favorite brand is Real Aloe (sold in health food stores and online). I haven't tried using fresh aloe vera. If you use fresh aloe, you'll need to refrigerate the moisturizer and use it within a few days.
Choose an oil that's best for your skin. For me, it's taken a lot of playing around to discover oils that work best for my skin. Grapeseed or sweet almond oil are known for being very light and gentle oils, so they may be a great choice for many folks. I'm currently using sweet almond oil for the spring and summer months. You can even use coconut oil to create a facial moisturizer (find my recipe here, which I use after shaving), if your face does well with coconut oil.