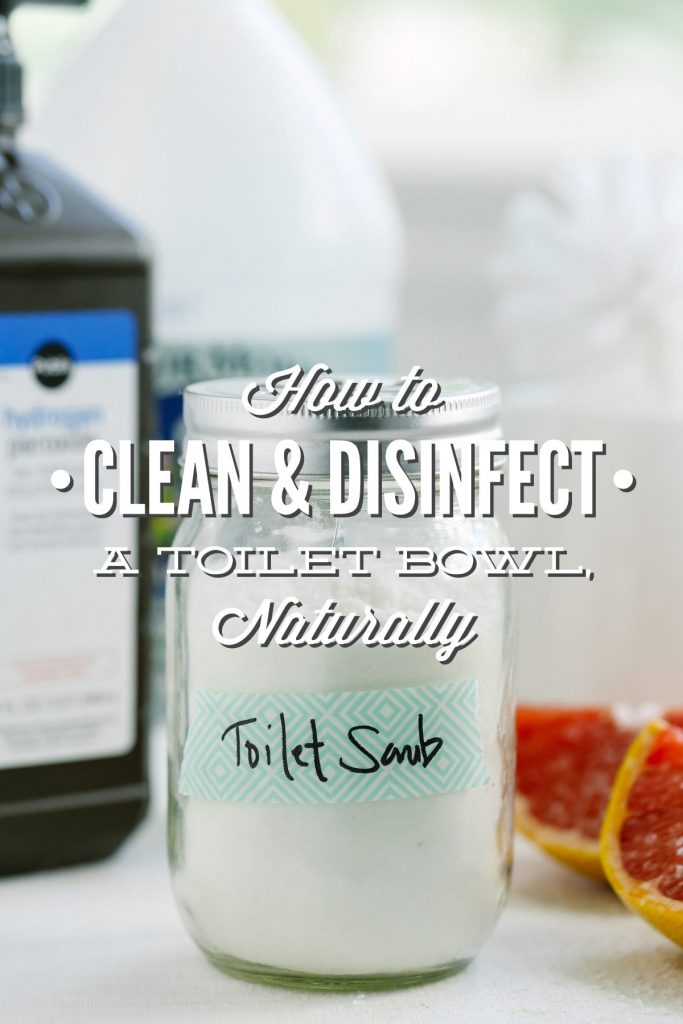 If you're enjoying breakfast or lunch right now, I recommend waiting to read this post until after you finish your meal. Today we're going to get really personal and to talk about the toilet. Not only are we going to talk about the humble toilet, we're also going to visit my bathroom and look at pictures of my toilet bowl. Our online friendship is about to go to a whole new level! From drinking lattes to cleaning toilets…oh yeah!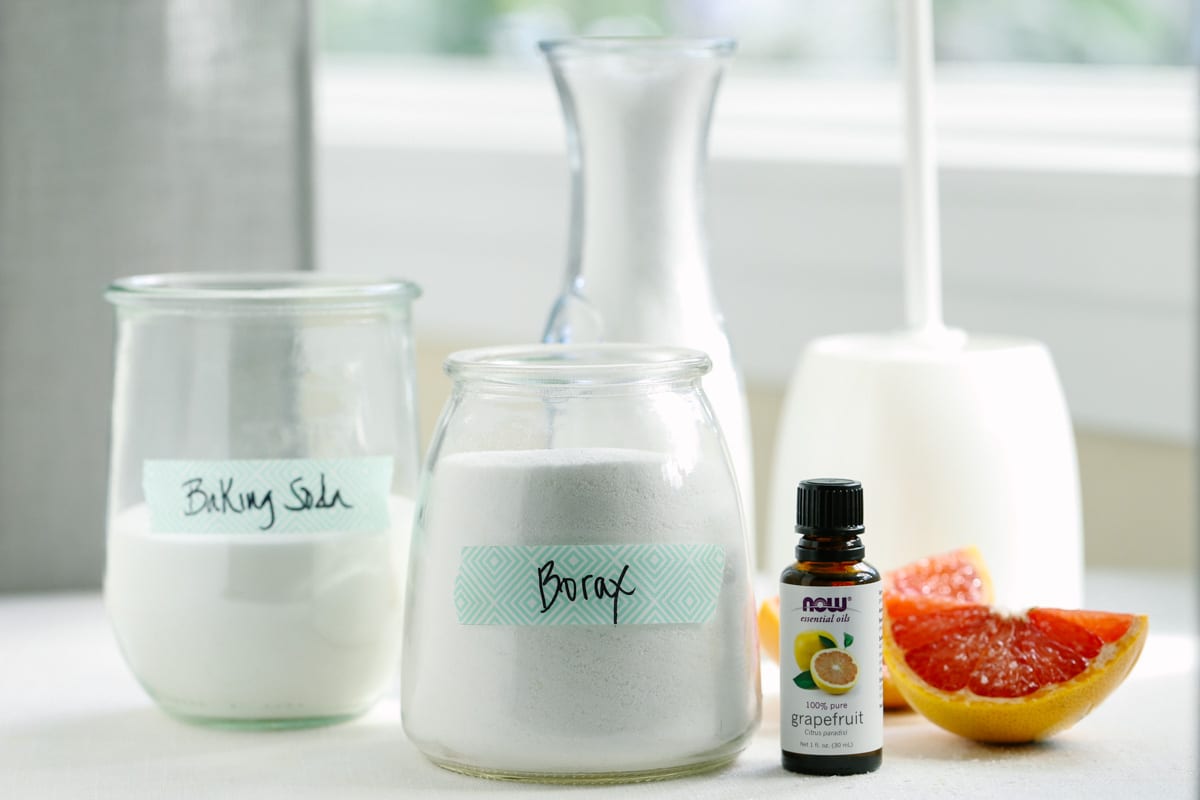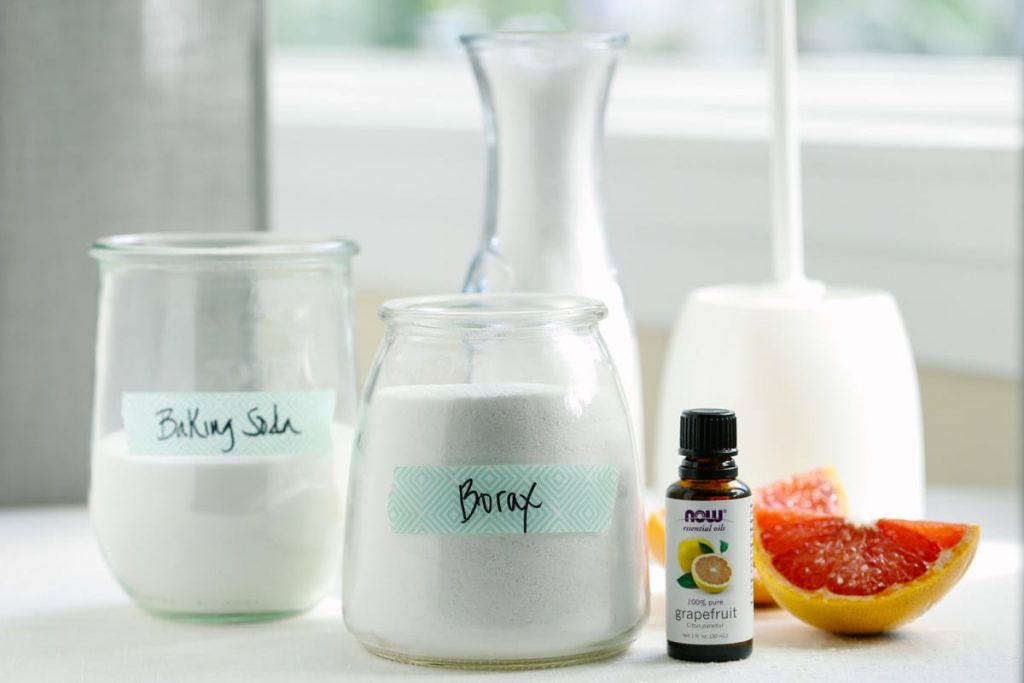 Cleaning Versus Disinfecting
To begin our toilet talk, let's talk about cleaning versus disinfecting, since these are actually two different cleaning actions performed with very different cleaning products.
In my humble cleaning opinion, most of us just need to clean regularly, not disinfect. Cleaning consists of regular home maintenance: dusting, wiping surfaces, using soap to wash our hands, washing and sweeping the floor with hot water and possibly soap, vacuuming, spraying and wiping mirrors and glass, etc. These cleaning tasks are usually performed with water and a natural soap or detergent, like castile soap or Sal Suds, which keep a home from harboring unwanted dust and dirt. Regular cleaning maintenance encourages that "put together" look so many of us desire (a subjective term when you have young children…the struggle is real).
Disinfecting is an activity that's (generally) done after cleaning and, in my cleaning opinion, needs to be done much less often in the average home. "Disinfecting…refers to killing a high percentage of the germs on a surface or rendering them incapable of reproducing." (source)
Disinfecting takes care of more than just dirt, grease, or dust. Disinfecting knocks-out the bad germs that can make us ill. I don't believe disinfecting every surface on a regular basis is essential in the modern-day home. Now when the stomach virus comes knocking, or I cut raw meat on my favorite cutting board, I'm all about using a homemade disinfectant spray.
All that being said, there is one area of the home that I personally believe should be regularly disinfected (and this is where we get all personal with toilet talk and pictures, brace yourself): the hard-working toilet bowl!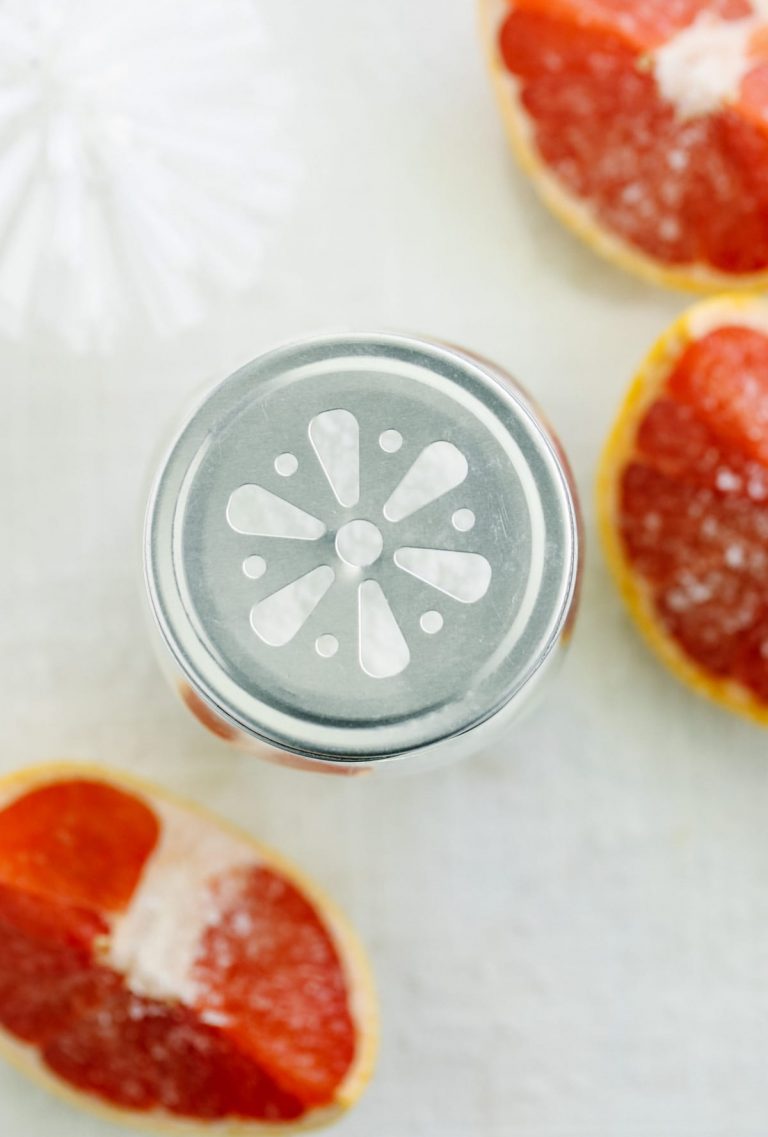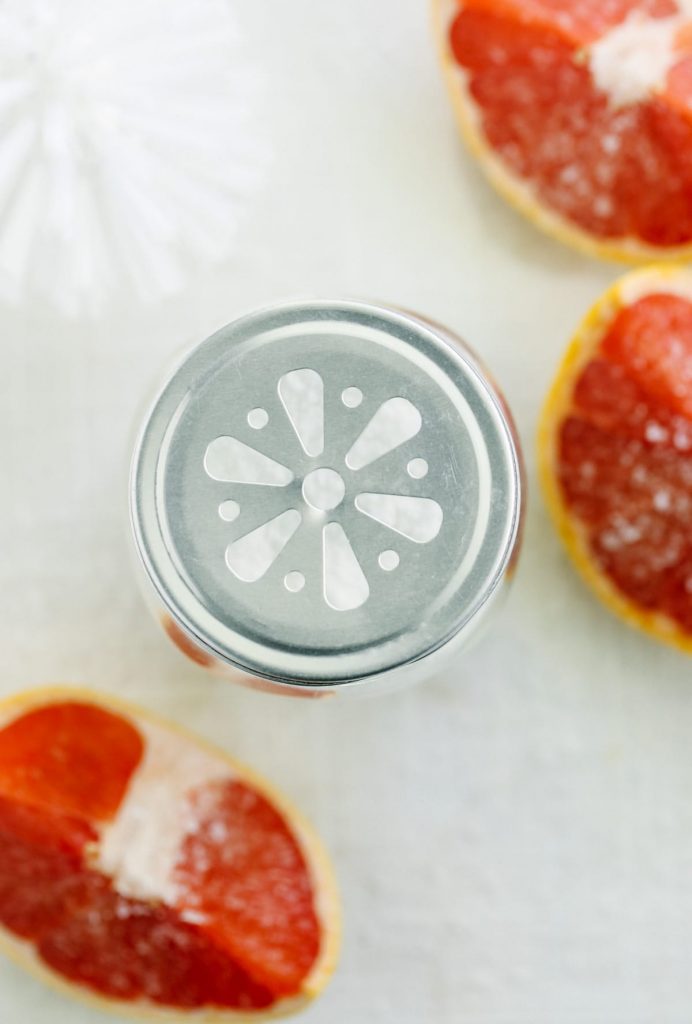 How to Clean and Disinfect a Toilet Bowl, Naturally
I have two favorite recipes for cleaning the toilet bowls in my home: a liquid cleaner and a powder cleaner. Both cleaners clean the toilet bowl very well. My choice between which cleaner to make and use is usually just a matter of which ingredients I have on hand, and if I want a long-term storage powder or a short-term storage liquid cleaner. Right now, I'm using the powder cleaner. PS: I'm going to share this recipe, which is from the DIY Natural Cleaning Challenge, below.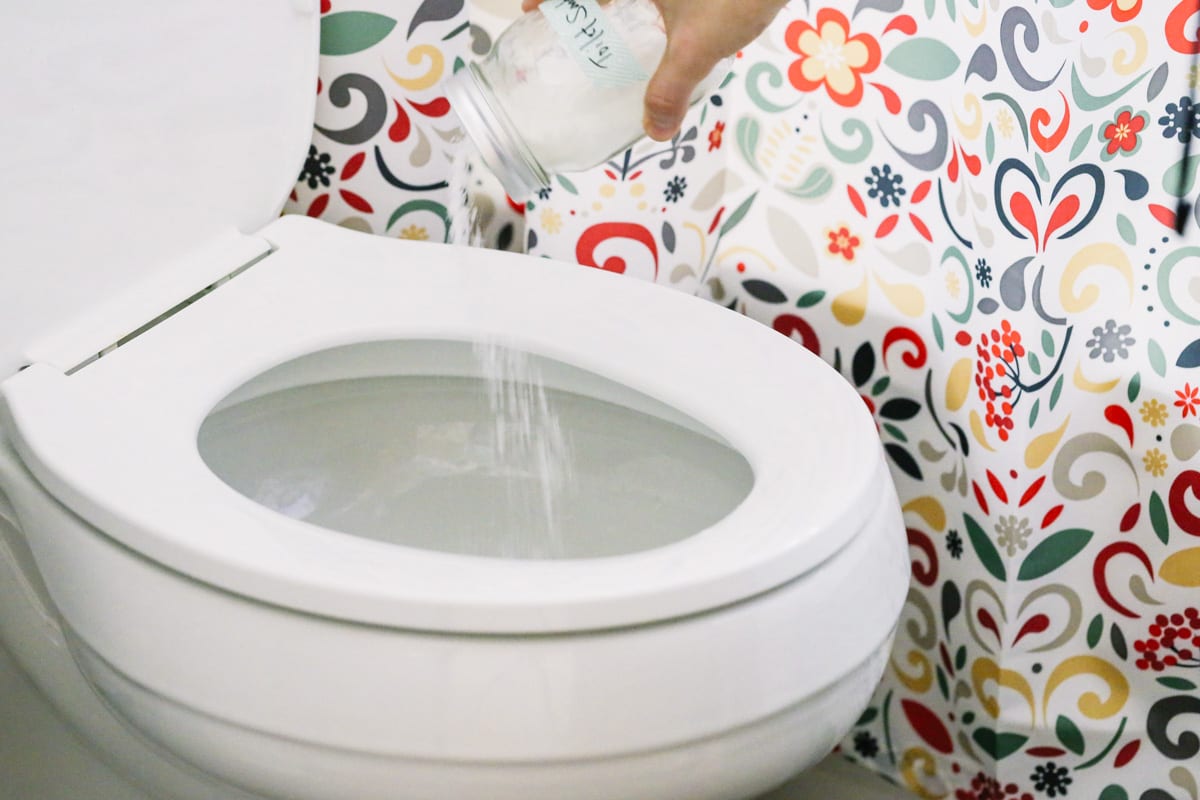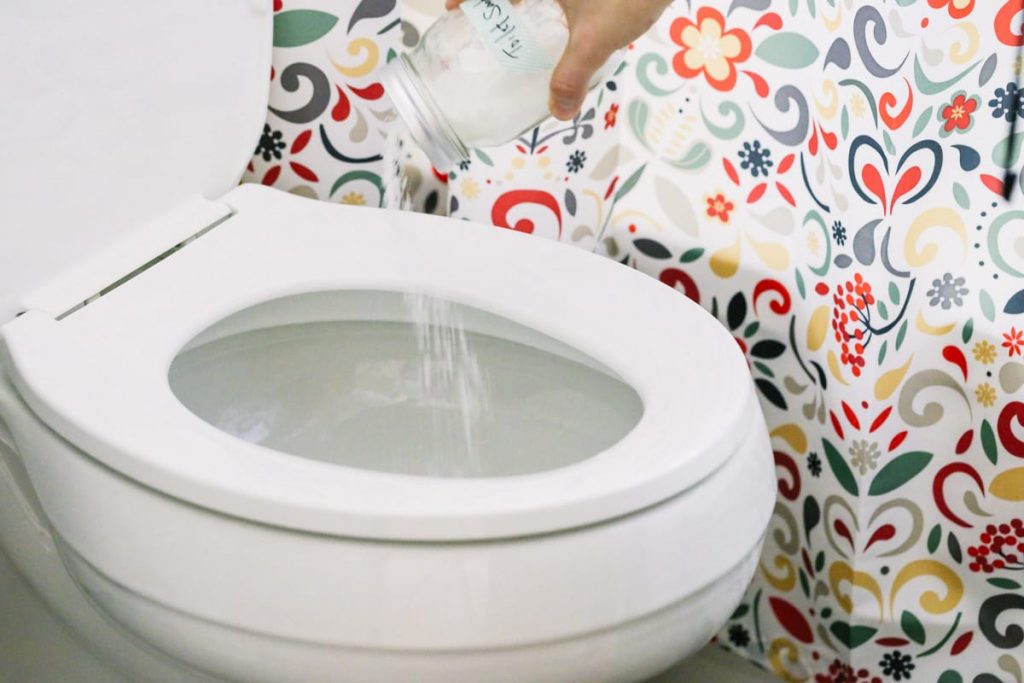 Cleaning the toilet bowl with one of my homemade cleaners is as simple as mixing the powder or liquid ingredients, squirting or sprinkling the cleaner on the sides of the toilet bowl, and then letting the cleaner rest in the toilet for a few minutes. Easy peasy! Just think, a homemade cleaner that's just as easy to use as a store-bought cleaner, but without the mystery ingredients.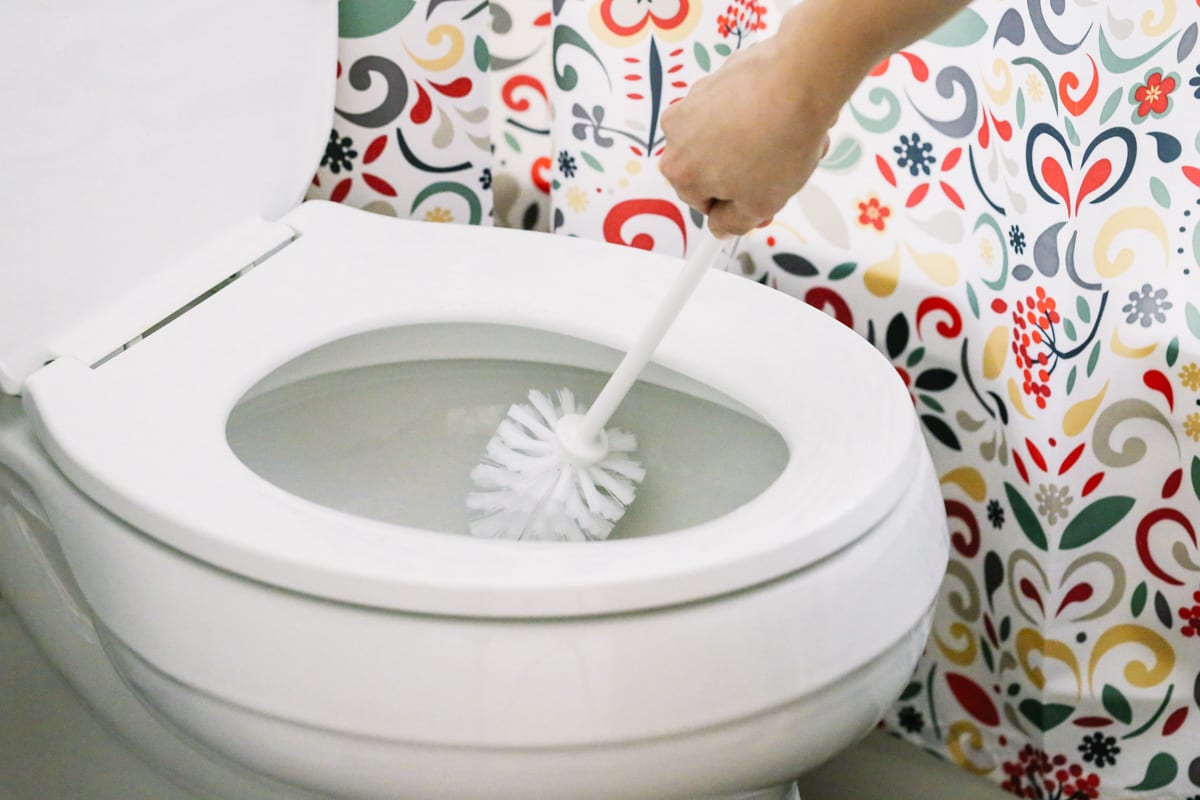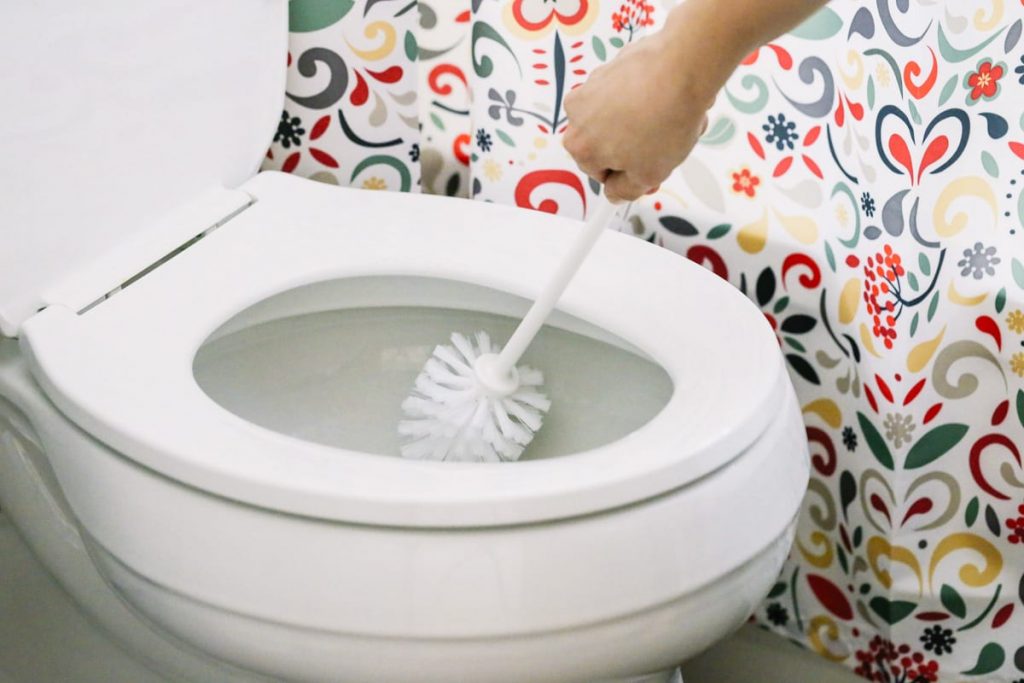 Once the cleaner rests for a few minutes, it's time to scrub! You're going to need a handy toilet bowl brush to complete this next step. Scrub the cleaner against the toilet bowl sides. Then, flush the toilet. The toilet bowl is now clean (AKA: the dirt and well, you know what else has been removed).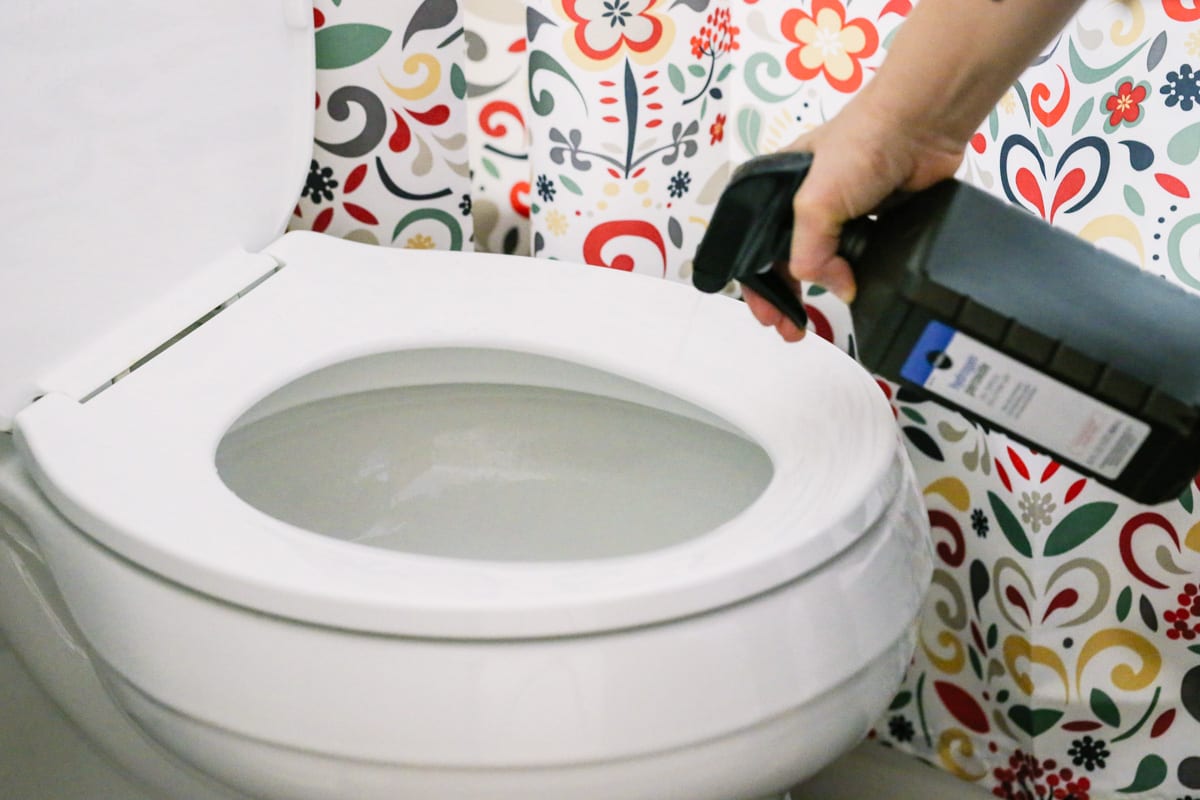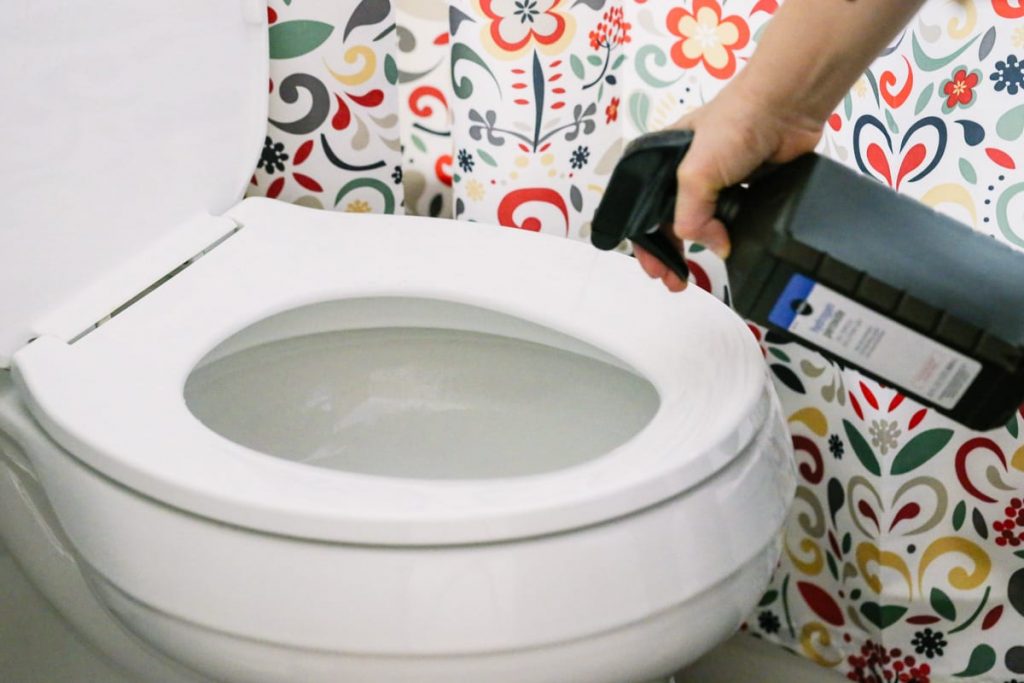 Now it's time to disinfect. When it comes to naturally disinfecting surfaces, two ingredients work very well: hydrogen peroxide and/or vinegar. In the kitchen, these two disinfectants are a powerhouse when used back to back to disinfect a surface (you should NEVER combine the two ingredients into one cleaner). When it comes to toilet bowl disinfecting, I only use one ingredient: hydrogen peroxide or vinegar. Simply attach a spray nozzle on the hydrogen peroxide bottle or vinegar bottle (if your vinegar bottle is bulk-size, just pour the vinegar into the toilet bowl or pour the vinegar into a separate spray bottle). Then, spray or pour the disinfectant on the sides of the toilet bowl. Let the disinfectant rest for 30 minutes so it can work against germs, then flush!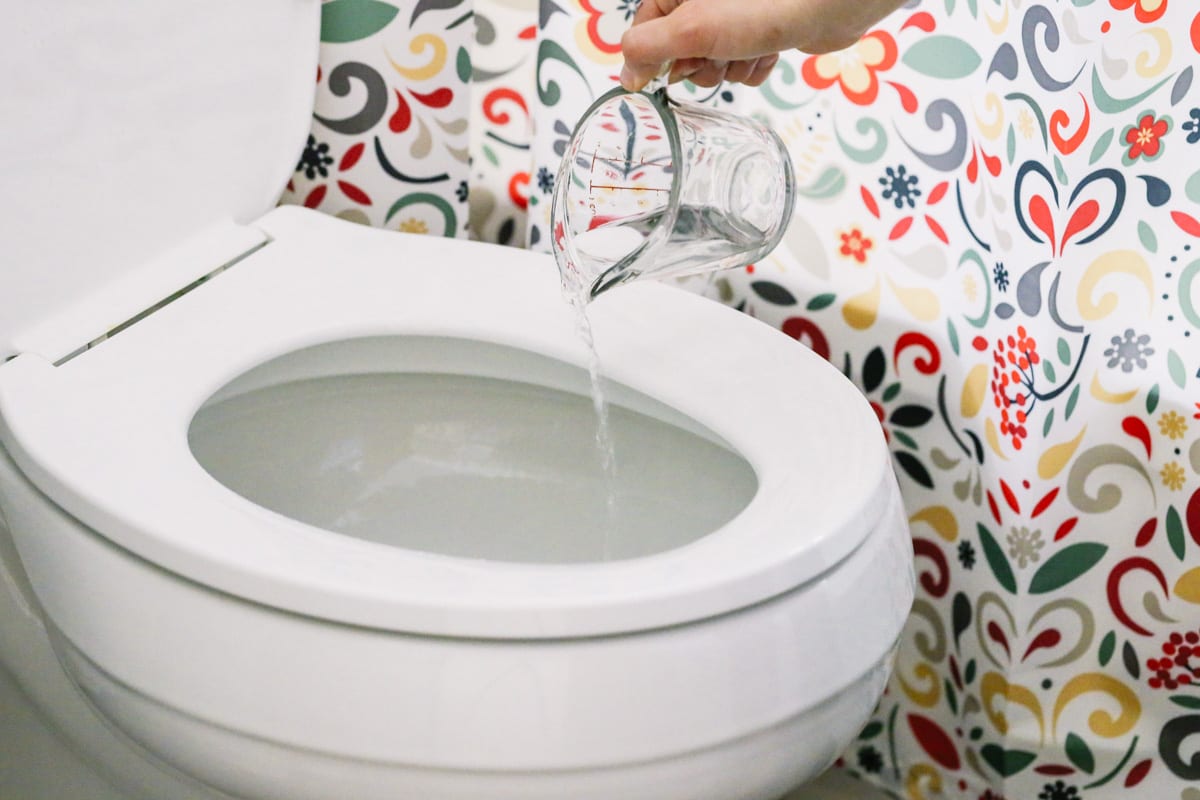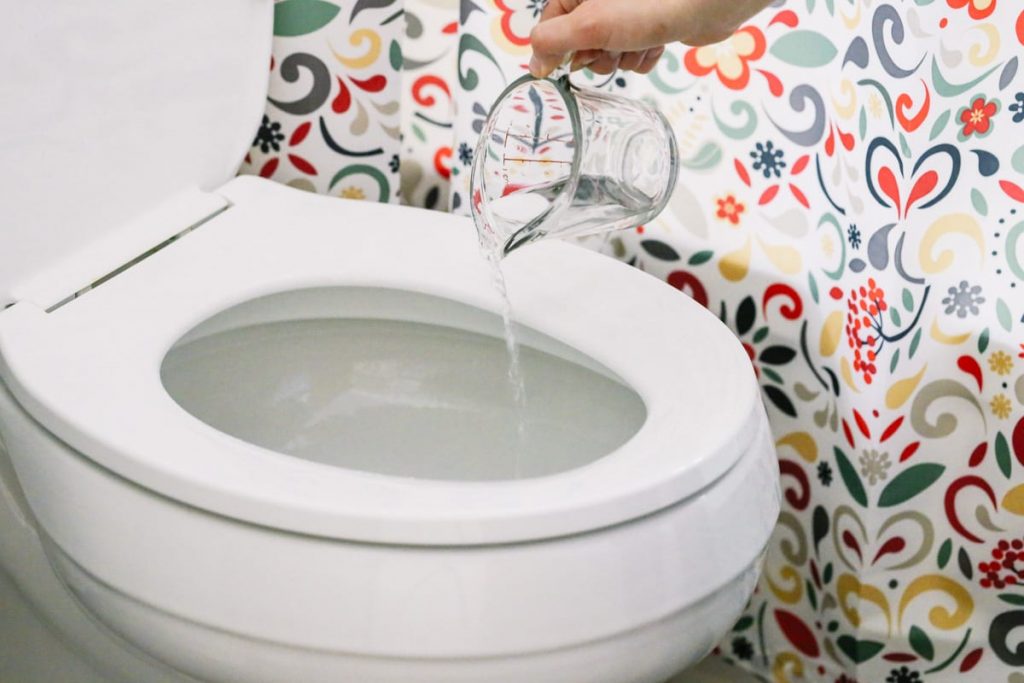 If you want use vinegar to disinfect your toilet bowl, but hate the smell of vinegar, use the citrus-infused vinegar we made last week (just don't dilute the vinegar concentrate before pouring or spraying it in the toilet bowl).
Now your toilet bowl is naturally clean and disinfected!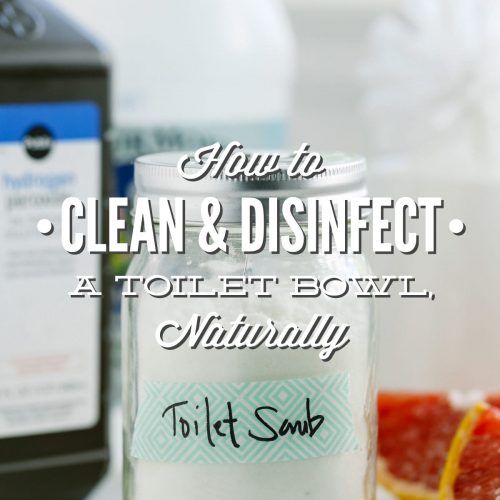 Powder Toilet Bowl Cleaner
Cleaning the toilet bowl with one of my homemade cleaners is as simple as mixing the powder or liquid ingredients, squirting or sprinkling the cleaner on the sides of the toilet bowl, and then letting the cleaner rest in the toilet for a few minutes. Easy peasy
Ingredients
1/2

cup

baking soda

1/2

cup

borax

1/2

cup

coarse sea salt

or kosher, You can find an inexpensive 3lb box at most grocery stores. Don't waste money and use expensive mineral-rich salt like Himalayan salt, in this recipe.

15

drops

grapefruit essential oil

or favorite cleaning essential oil

1

lid with holes

such as: a mason jar drink top, or a Parmesan cheese topper. Only use this lid when the powder is needed. The top used to store the powder shouldn't expose the powder to the air.
Instructions
Combine the ingredients in a storage container.

Clean the toilet bowl: Sprinkle the sides of the toilet bowl. Let the powder rest for 15 minutes, then scrub the toilet with a toilet bowl brush, and flush.

Disinfect the toilet bowl: Spray hydrogen peroxide or vinegar on the sides of the toilet bowl, let the spray rest for 30 minutes, then flush.
Free PDF cheatsheet
How to Make Your Own Homemade Bathroom Cleaners
7 All-Time Favorite Recipes