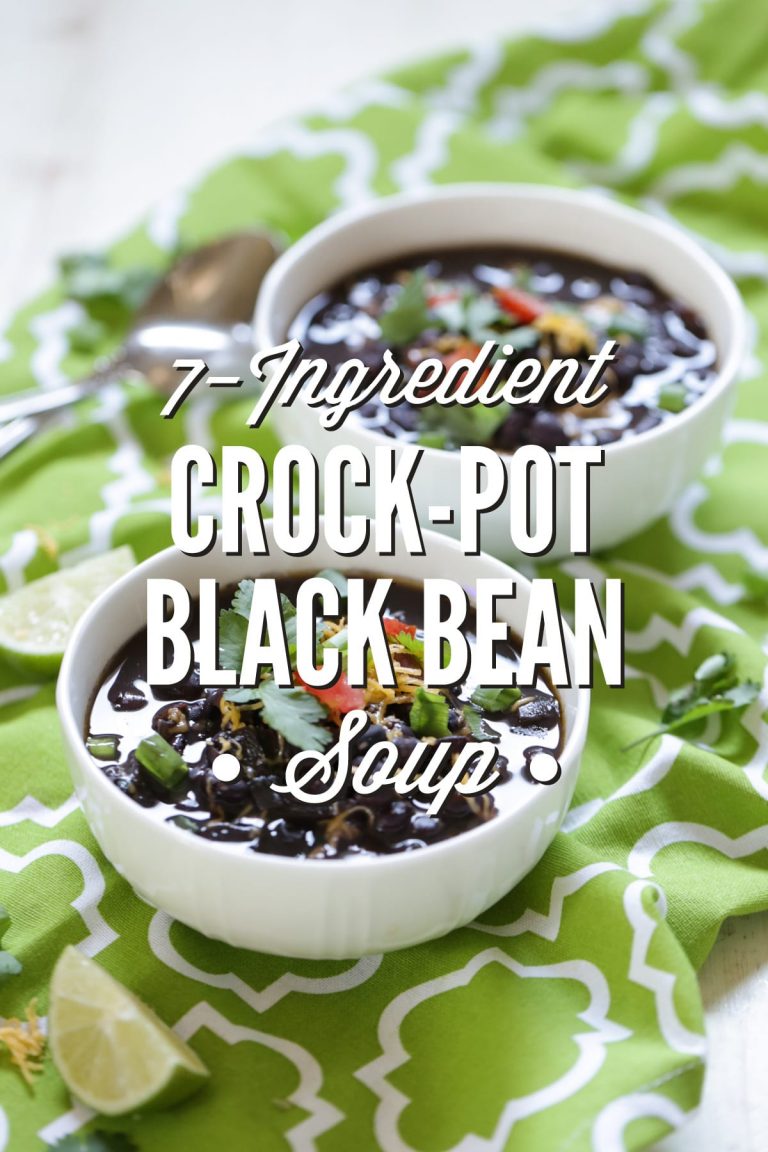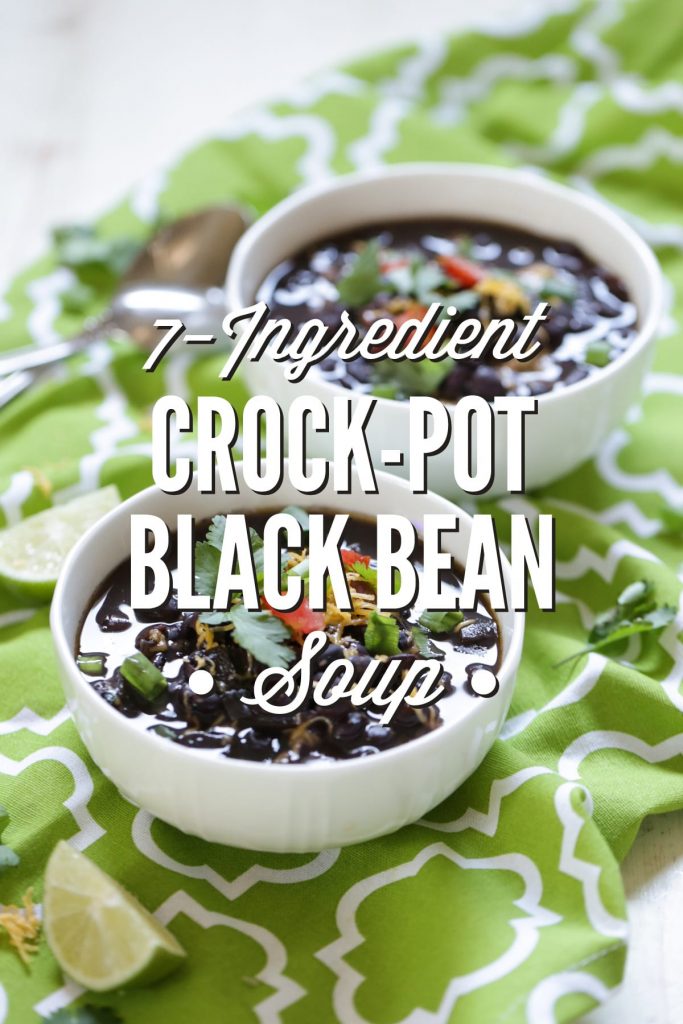 Let's imagine you're stranded on a deserted island. You know…palm trees, water, coconuts and solitude.
There's also a little catch to this deserted island escapade…
You received forewarning of your trip. Yes, a bit unusual, but let's go with it! Because of this forewarning you were allowed to choose one food item to take with you. You could pick anything! What would it be? Chocolate, coffee, cheese (probably not very practical, but very yummy!), kombucha?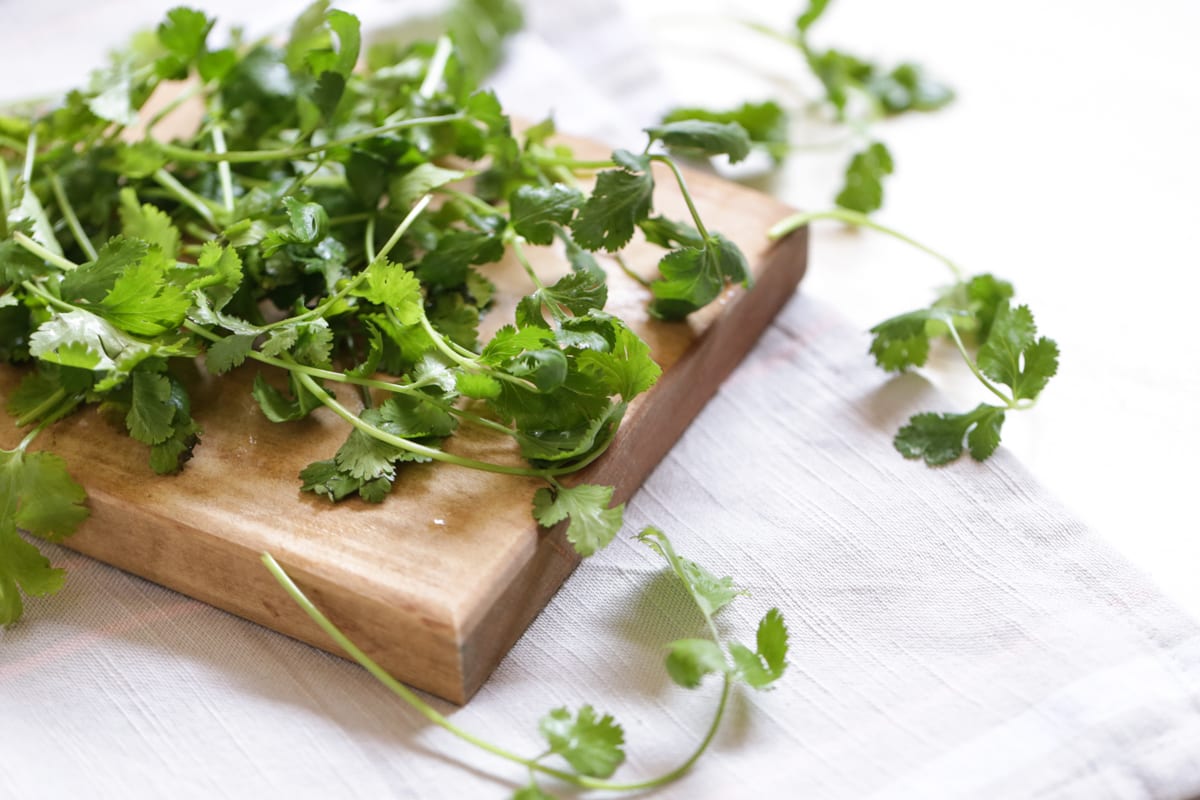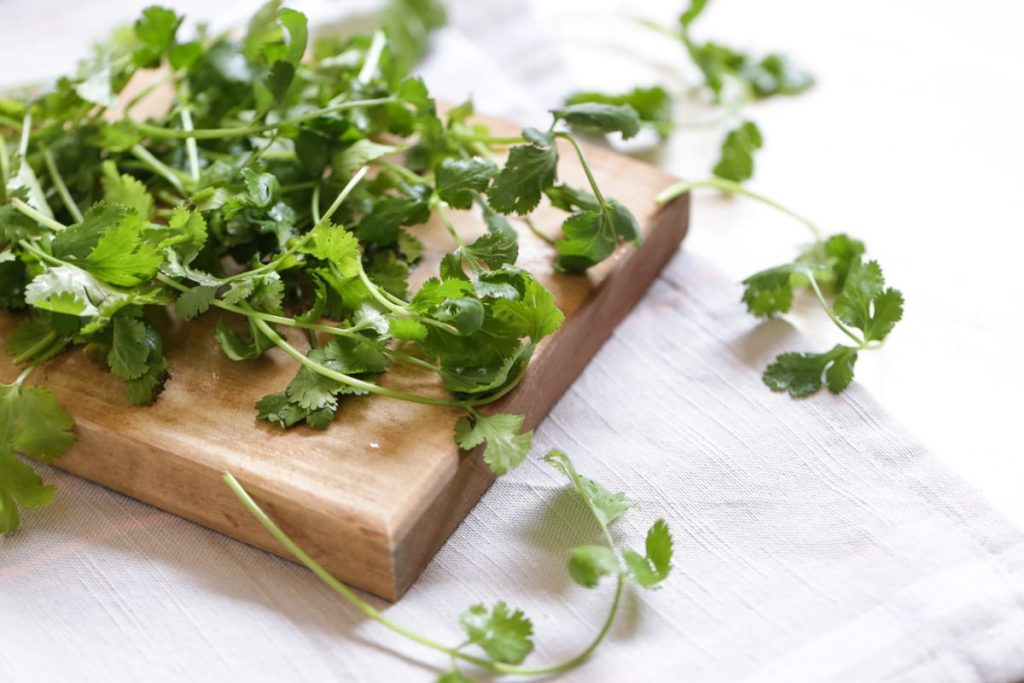 My top pick would be the humble, little bean that's easily ignored in the name of being bland and too simple: dried black beans.
Hey, I like the underdog in life, because sometimes that underdog is secretly amazing!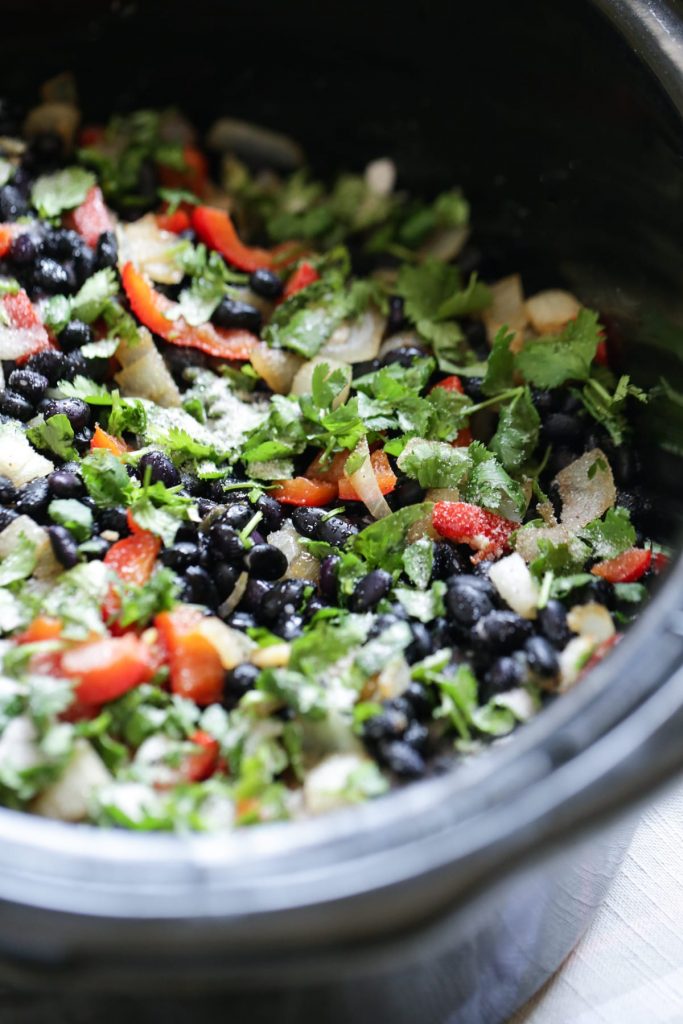 A deserted island trip is the only way I could enjoy black beans at every meal, forever and ever!
Much to my family's dismay, I've tried to convince them that black beans are one of the only foods we need in our life, but they haven't been too pleased with my passionate cause. I don't give up that easily. Let's not forget the old saying, "Where there's a will, there's a way."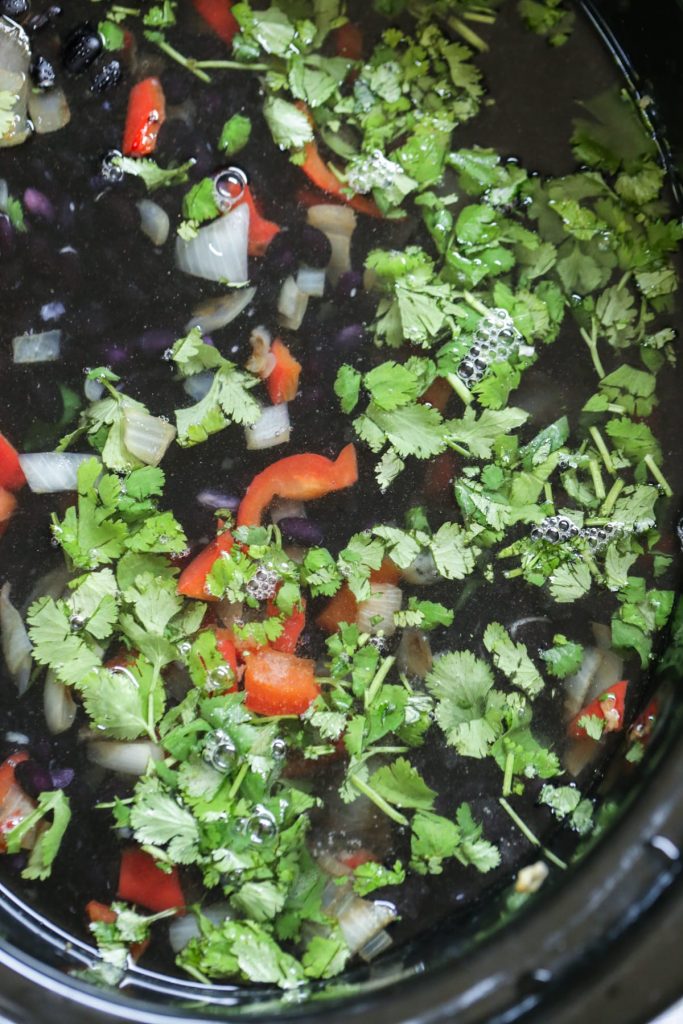 In an effort to convince my family that black beans are an essential everyday meal, I've been working on slowly introducing new meals with this underrated food. Because of this effort I've learned two very important keys to food persuasion. Moms, listen up!
1. Flavor. The moment a dish lacks flavor your food cause is lost! On the other hand, with the right flavor you can make just about any food an instant success, including beets and deviled eggs!
2. Versatility.  The more ways you can use an ingredient, the better. Get creative and start adding your mission impossible ingredient to a variety of recipes.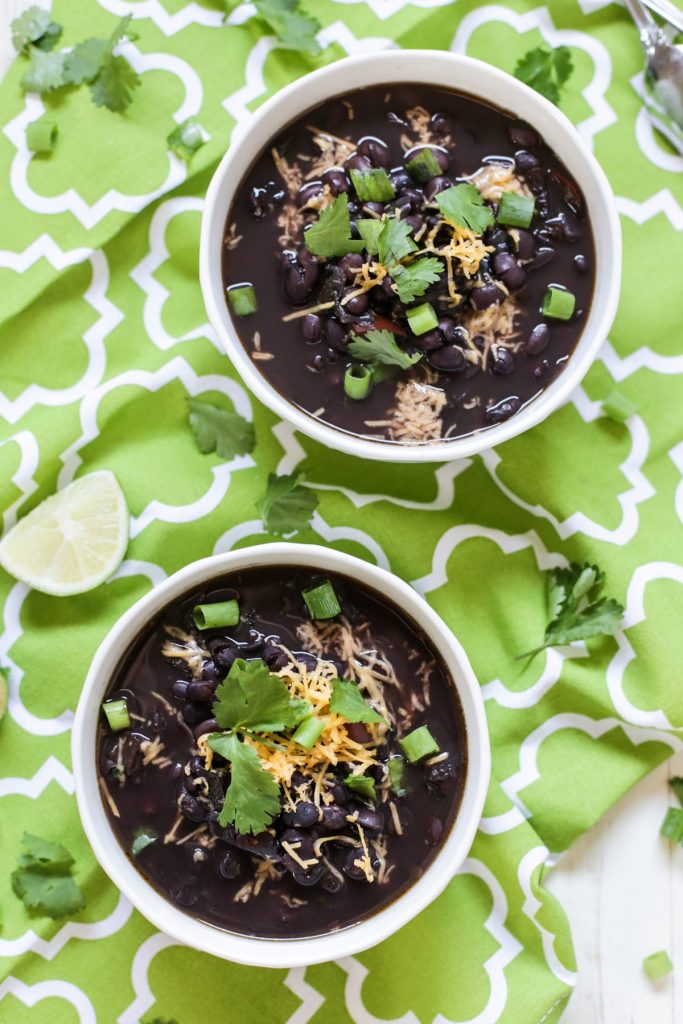 With these two keys in mind, let's take a fresh look at black beans…
Toss together a handful of fresh cilantro, salt, and a couple of choice vegetables, and black beans are easily transformed from "Do we have to eat these, Mom?" to "Can we have these again, please??" Flavor is a powerful tool! Use it to your advantage.
Once a large pot of black beans has been prepared they can be stored in the fridge or frozen and used to make a variety of real food meals: quseadillas (and who doesn't love tortillas, cheese, and beans?), nachos (always the right answer!), taquitos, beans and rice, burgers, and even soup! Black beans are one of the most versatile foods ever. And I'm not just saying that because I'm slightly biased or blinded by black bean love.
Today, I have good news. I won't be arranging a deserted island trip, but I can help you persuade your family that black beans are an essential everyday food. To start, let's go with a simple and healthy black bean soup recipe.
This easy 7-Ingredient Crock-Pot Black Bean Soup is made with, as the name describes, just seven real food ingredients. Each ingredient is probably already sitting in your fridge and pantry which means your family's black bean obsession can start today! Not only is this soup made with just seven ingredients, it's also a saute' and dump in the crock-pot recipe. The end result is a time-saving, nourishing soup that packs fresh flavor with each new bite. Essentially, this soup is an effortless bowl of the best food ever: black beans! Top this soup with your favorite ingredients, and watch your family beg for more.
So what are you waiting for?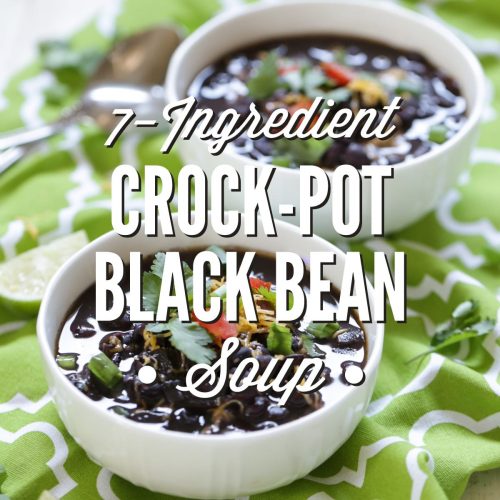 7-Ingredient Crock-Pot Black Bean Soup
This easy 7-Ingredient Crock-Pot Black Bean Soup is made with, as the name describes, just seven real food ingredients.
Ingredients
3

cups

dried black beans

soaked*

1

TB

extra virgin olive oil

this little addition isn't counted in the "7." Coconut oil or butter will also work just something to grease the pan and veggies.

1

yellow onion

medium, chopped

1

red bell pepper

chopped

4

garlic cloves

minced

1

TB

salt

reduce this amount if you plan to use broth and your broth includes salt

8

cups

chicken broth

or vegetable broth, or a combo of water and broth

1/2

cup

chopped fresh cilantro

1

lime

juiced (optional)
Instructions
In a large skillet, over medium-high heat, heat the olive oil. Add the chopped onion and red pepper. Saute the vegetables for 4-5 minutes, just until the onions are translucent. Add the minced garlic and stir for 1 minute, until the garlic is fragrant.

Pour the black beans into the crock-pot, followed by the the pepper and onion mixture. Add the salt and broth. Stir the soup ingredients to combine. Cook the soup in the crock-pot for 8 hours on low or 4 hours on high.

Once the soup is done (the beans are soft), stir in the 1/2 cup of cilantro. Originally, the recipe called for adding the cilantro before cooking the soup, but I've found the best flavor comes from adding the cilantro after cooking the soup. If you'd like, stir in the juice from one lime, too.

Serve warm with fresh cilantro, sour cream, rice, tomatoes, cheese, avocado, or salsa--this is where lots of additional flavor will come from. The soup alone is very basic and meant to be served with toppings. You can also drain a portion of the beans to use for nachos, quesadillas, or tacos.
Notes
Find all my favorite kitchen tool essentials, here.
Nutrition
Calories:
290
kcal
Carbohydrates:
49
g
Protein:
17
g
Fat:
3
g
Sodium:
1737
mg
Potassium:
1338
mg
Fiber:
12
g
Sugar:
2
g
Vitamin A:
545
IU
Vitamin C:
39.6
mg
Calcium:
112
mg
Iron:
4.3
mg
*Soaking Directions: In a large bowl, soak 3 cups of dried back beans in 8 cups of water. Cover the bowl with a towel (to keep bugs and dirt out). Soak the beans for 8-12 hours (overnight). After the soaking, drain and rinse the beans with fresh water. You will have 3 cups of soaked black beans to add to the crock-pot.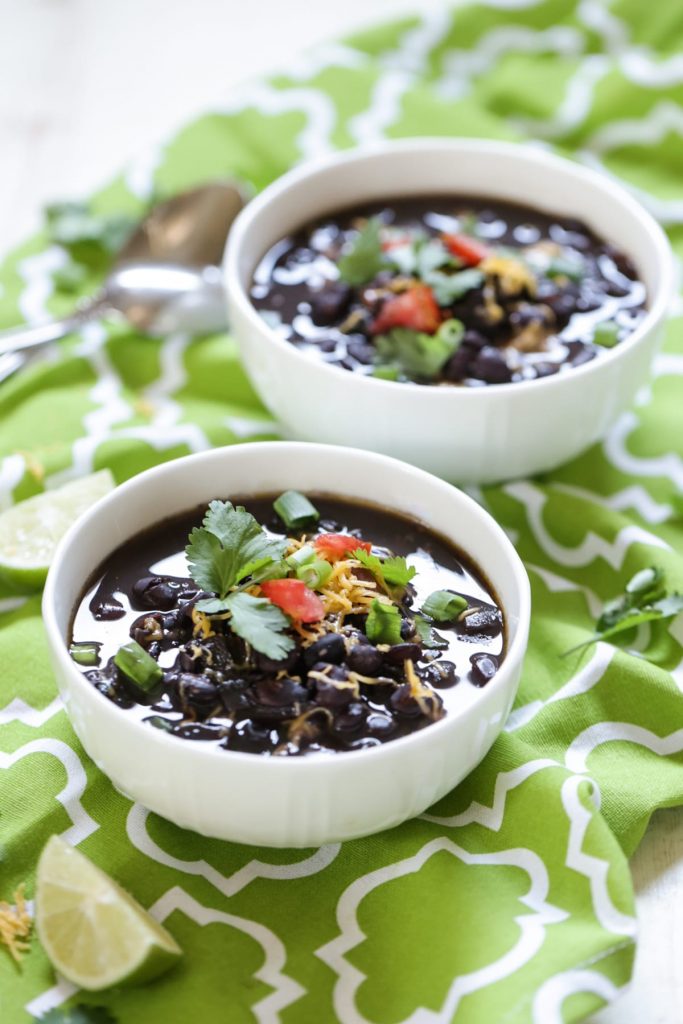 More Real Food You May Like: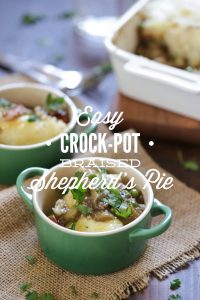 Easy Crock-Pot Braised Shepherd's Pie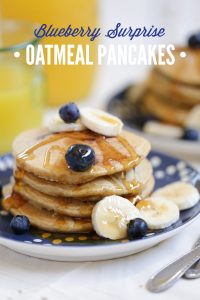 Blueberry Surprise Oatmeal Pancakes