This post may contain affiliate links. Affiliate links come at no extra cost to you. These links allow me to share the products I authentically recommend (and use) and support Live Simply by receiving a small commission.
Happy Tuesday! And let me be the first to say it–"Happy National Pancake Day!"
Lucky for us, I take this whole national holiday thing very, very seriously!
Wait…
What?
National Pancake Day was a few weeks ago?
Can I make it up to you with a warm plate of  Tuesday morning Blueberry Surprise Oatmeal Pancakes? We can celebrate our own little national holiday.  I dub today, "Happy I Successfully Survived Monday, Let's Celebrate with Pancakes Day!" For short, we can call our holiday, "HISSMLCWPD." A bit too long? Probably so.
Now I get. "Pancakes on a Tuesday? I barely have time to whip up a smoothie pack in the blender and take a shower." Trust me, I'm 100% with you. Except you're really going to want the shower part after making the Milk and Honey Body Wash I posted the other day–it's that good!! Okay, back to pancakes. Limited time here, Kristin, limited time. We have an important holiday to celebrate.
Blueberry Surprise Oatmeal Pancakes literally take 10 minutes to make from start to finish, which means fresh homemade pancakes can (and should!!) be enjoyed Monday, Tuesday, Wednesday, Thursday, Friday, Saturday, and Sunday. Take a break somewhere mid-week for a smoothie pack and breakfast burrito, but for the rest of the week/weekend enjoying a warm stack of pancakes is a simple as turning on the blender and heating the griddle. So why not celebrate each morning with a plate of pan-cakes? 
Happy I Successfully Survived Monday, Let's Celebrate with Pancake's Day!! It's going to be a good one.
Blueberry Surprise Oatmeal Pancakes (Gluten-Free)
Ingredients
2 1/3 cups old fashioned rolled oats purchase "gluten-free" rolled oats for gluten-free pancakes
1 1/2 tsp baking powder
1/2 tsp baking soda
1/2 tsp salt
1 1/3 cups whole milk
2 eggs
1 banana very ripe
3 TB honey or pure maple syrup
2 TB butter melted, plus extra if using a skillet to cook the pancakes
1 tsp pure vanilla extract homemade
1/2 cup blueberries fresh
Instructions
Place the oats in a blender. Blend the oats, on high speed, until they are ground into a flour-like texture (about 30 seconds).

Add the baking powder, baking soda, and salt to the oats. Blend for 5-10 seconds.

Add all the wet ingredients to the oat mixture: milk, eggs, ripe banana, honey/maple syrup, melted butter, vanilla extract. Blend the ingredients for 20 seconds to form a wet pancake batter.

Heat a griddle or skillet (grease the skillet with a small amount of butter). Pour the desired amount of pancake batter on the griddle/skillet. I use a 1/4 cup of batter per pancake. Immediately place a few blueberries on the top of each pancake. Once the sides of the pancakes begin to bubble (about 2-3 minutes), flip the pancakes and cook for another 2 minutes.

Serve warm with maple syrup, honey, any remaining fresh blueberries, banana slices, or anything your heart (and stomach) desires.
Recipe Notes
The "where to buy" links provide links to the actual products I use. As always, I recommend shopping around online and at local stores for the best prices and products you love. Find all my favorite kitchen tool essentials, here.
Note: Blueberry Surprise Oatmeal Pancakes may be frozen and reheated in the toaster for a quick and easy breakfast.
More Real Food You May Like: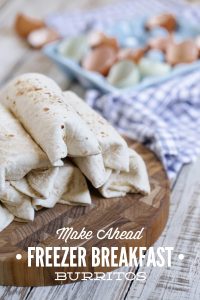 Make-Ahead Freezer Breakfast Burritos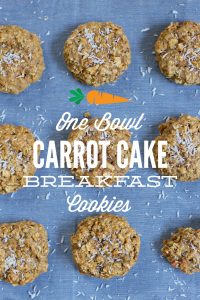 One Bowl Carrot Cake Breakfast Cookies
If you make this recipe, be sure to snap a photo and hashtag it #LIVESIMPLYBLOG. I'd love to see what you make!
My Free Crash Courses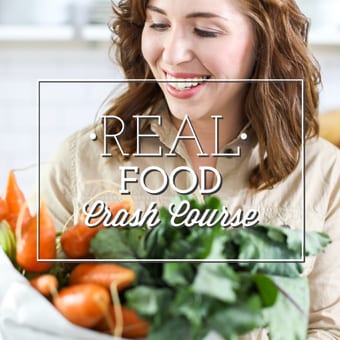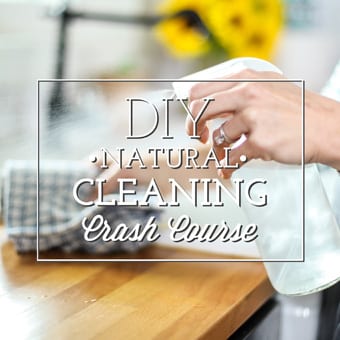 Subscribe to download the Courses