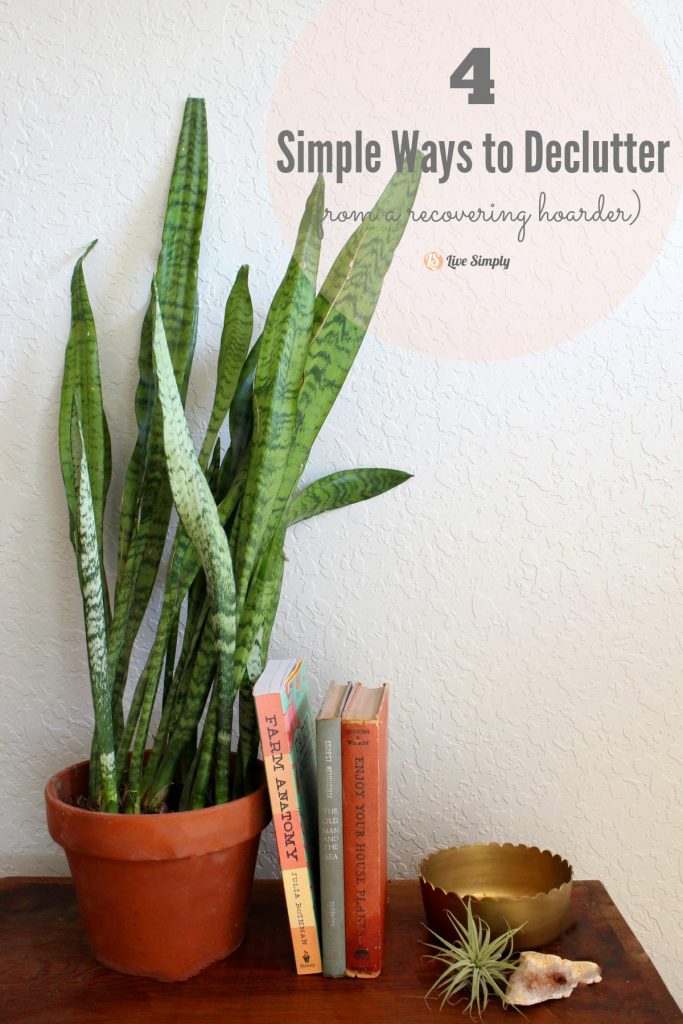 I say I'm a recovering hoarder but the recovering part may be a bit of an exaggeration. Here's the real deal: when I'm pregnant, I organize and organize and organize. When I'm not, I hoard.
Now that I am in this decluttering stage of my pregnancy, I am taking advantage and getting everything in order. Here are some tips I am putting to use.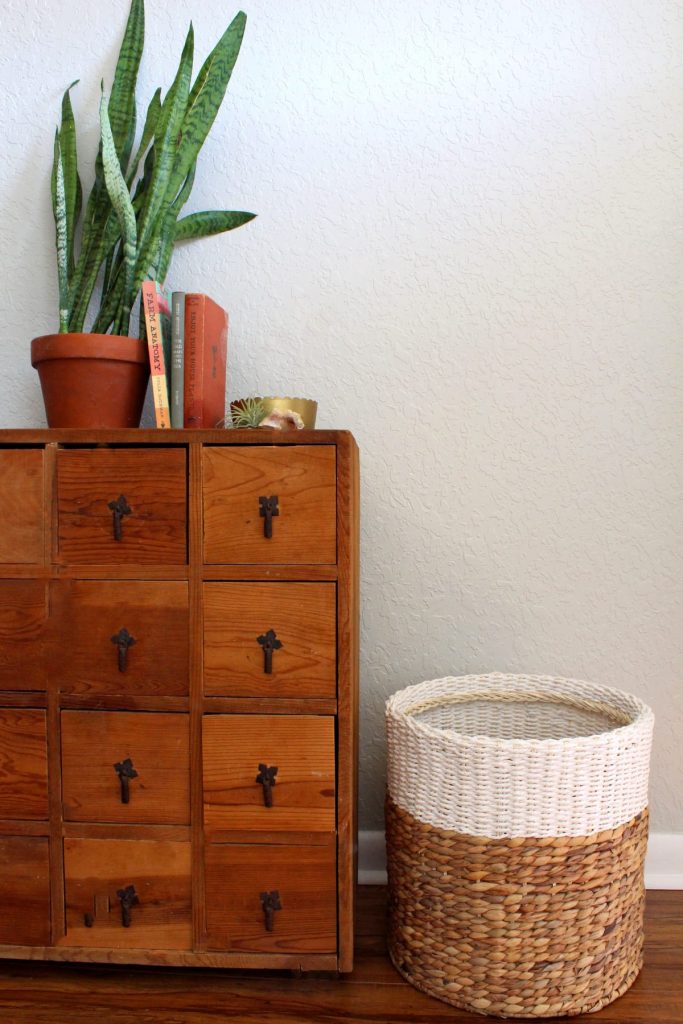 4 Simple Ways to Declutter:
1. Be Ruthless
When it comes to getting rid of clutter, be ruthless. My rule of thumb is if we haven't used it in a while, it needs to go. This goes for everything; clothes, knick-knacks, toys, body care products and kitchen gadgets. Although that vintage style egg beater is pretty, I never use it since it is such a pain to clean. Therefore, it needs to go.
As for paperwork, save only the important stuff that you can't find a copy of easily online and get rid of those magazines once you are done reading them. Although I save most of the recipes I use on Pinterest, I still save some that I find in magazines. Instead of saving the whole magazine, I rip out the recipe I want to keep and file it away in a designated recipe accordion file.
My children's art isn't exempt from this rule, either. Although I am their biggest fan, I realize I cannot save every masterpiece. Therefore, I save our favorites and any art that may depict a memory. I am also pretty partial to hand-drawn family portraits.
2. Be Realistic About Duplicates
Let's be honest about the quantity of certain items we truly need. I love to bake, but do I really need seven mixing bowls or ten serving spoons? The answer is no. The same goes for pens, bed sheets, socks, hairbrushes, towels… the list goes on.
It is useful to have some duplicates. In my kitchen, I keep two cookie sheets, two glass measuring cups of different sizes, and two cake pans for the perfect birthday cake. On the other hand though, duplicates of other items are a bit unnecessary. For instance, once I upgraded to a KitchenAid mixer, I promptly gave away my old hand mixer.
You can visit the "Kitchen Essentials" page here at Live Simply to find the kitchen tool recommendations for a real, simple kitchen.
3. Practice the One In, One Out Rule
This "rule" is pretty simple. Each time someone receives something new (whether it be a shirt, a toy, or socks) pick something in the same category to toss or donate.
When my 10 year old son receives a new toy, I'll usually gently remind him a week afterwards that it's time to pick a less wanted toy to give away. Sometimes he picks a toy to give to a friend so that he knows it will be used and wanted elsewhere. For my younger daughters, I typically pick an unused toy to donate for them. Once they are older, I will have them pick a toy themselves.
4. Donate or Toss Items Immediately
Once you have a pile of items to donate, do not allow it to sit around for days waiting to go to nearest thrift store. Chances are, if something is left to sit around, it may be rediscovered and may never find its way out of the door.
As for items that have no place at the donation center, like junk mail, paid bills, and broken toys, toss them immediately. I have gotten into the habit of pitching any junk mail in the trash can the minute it enters our home.
So remember, get rid of duplicates and unused space wasters immediately and put the "One In, One Out" rule to use.
Since I am a decluttering novice, I am sure I am missing some tips. Do you have any decluttering tips up your sleeve? Feel free to share in the comments!
More Simple Tips:
 How to Create a Stress-Free Bedtime Routine