I feel like I say this every year, so here's to tradition: It's really hard to get into the fall spirit when you're still sweating, sticking to the leather seats in your car, and wearing tank tops and flip flops. And there's a very good reason why I say this every year, because… #Florida.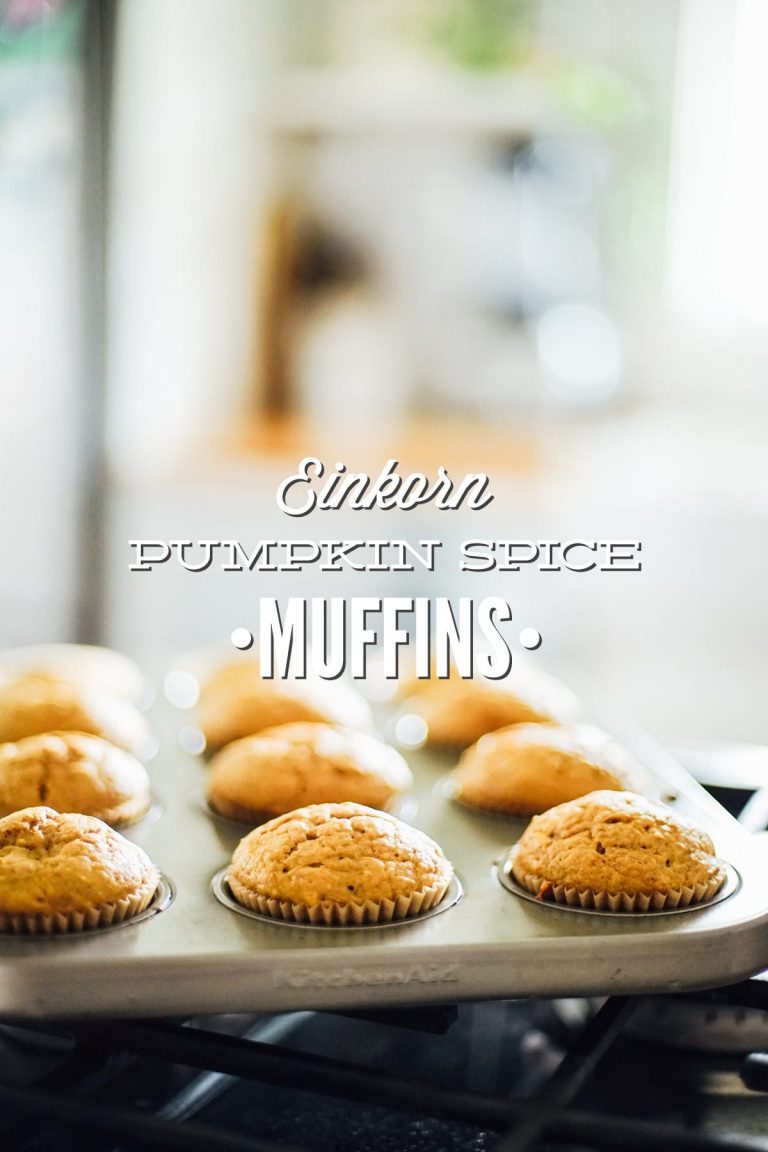 I've told Dustin too many times over the past 14 years of marriage that I'm not made for this beach day climate. I need seasons in my life. I need boots and cozy sweaters and leaves that fall to the ground due to seasons and not hurricanes in October! Hear me out, Florida is great (for vacationing and retiring, lol), but come October and November, when everyone on Instagram posts photos of pumpkin spice baked goods and apple picking in cozy flannels and Hunter boots, it's really hard to not be a tiny bit envious.
Now, I must admit, I've only ever lived in Florida (well, except for the few years I spent living in Ghana, West Africa which also happens to be very close to the Equator), so I have no idea how to deal with these seasons I envy so much. I'd probably last a week in the chilly temperatures. What's the saying? The grass is always greener? 
I know, contentment!
Regardless of our current weather situation, I've decided enough is enough. It's time to share some recipes that feel like the weather outside is a crisp 65, instead of 95. I can't think of anything that says fall quite like pumpkin spice. Pumpkin spice has become the very symbol of fall time. Walk down any aisle of the grocery store, and you'll soon realize that Americans have a full blown obsession with anything and everything with the word pumpkin spice on the label. It's out of control. So, let's start with pumpkin spice muffins.
Next week, we'll start venturing into the non-pumpkin spice flavors of fall: beef stew, einkorn biscuits, and a few real food recipes for your Thanksgiving table (green bean casserole, sweet potato casserole, and the BEST Instant Pot mashed potatoes).
Just like with the banana muffins shared earlier this week, today's muffin recipe is made with einkorn flour. The recipes are very similar (a good master recipe is incredibly valuable), with just a tweak to the flavor base: one made with ripe bananas and the other with pumpkin. If you don't have any pumpkin, I bet mashed butternut squash or sweet potatoes would also be lovely in this recipe, and both would pair well with the pumpkin spice seasoning.
The muffins aren't super sweet. I prefer to keep my muffins this way if they're going to be used as breakfast during the weekday. I'm not anti-sugar or anti-sweets, but I also don't believe we need to add as much sugar to our baked goods if they're being used to fuel us up first thing in the morning. Now, a treat, that's a different story. But for a daily breakfast, I'd prefer to keep the added sugar to a well balanced amount. Even without the overly sweet flavor, my kids still love these muffins. They've been making a regular appearance in their lunchbox and also at breakfast (paired with eggs usually).
Before we make the muffins, let's talk real quick about einkorn. Now, if you've been hanging with me here on Live Simply for a while, then you know all about einkorn. If you're new, you may be wondering what exactly einkorn is. It's a question many people ask because einkorn isn't a very well-known grain, at least not in our day. Years ago, einkorn was popular.
Why make muffins with einkorn flour?
This is a question I like to address every time an einkorn recipe is shared, because einkorn is not a common ingredient in today's world. I hope to change that in your kitchen, by sharing more einkorn recipes.
For me, einkorn has been a game-changer in the way I bake and also my ability to consume gluten-based goods. (Sourdough and ancient grains, one being a method and the other an ingredient, are easier to digest and a great option for people who are sensitive to gluten–not for someone with celiac disease.) In a day when gluten is feared, I think it's important to reconsider the use of ancient grains and also ancient methods, like souring and sprouting.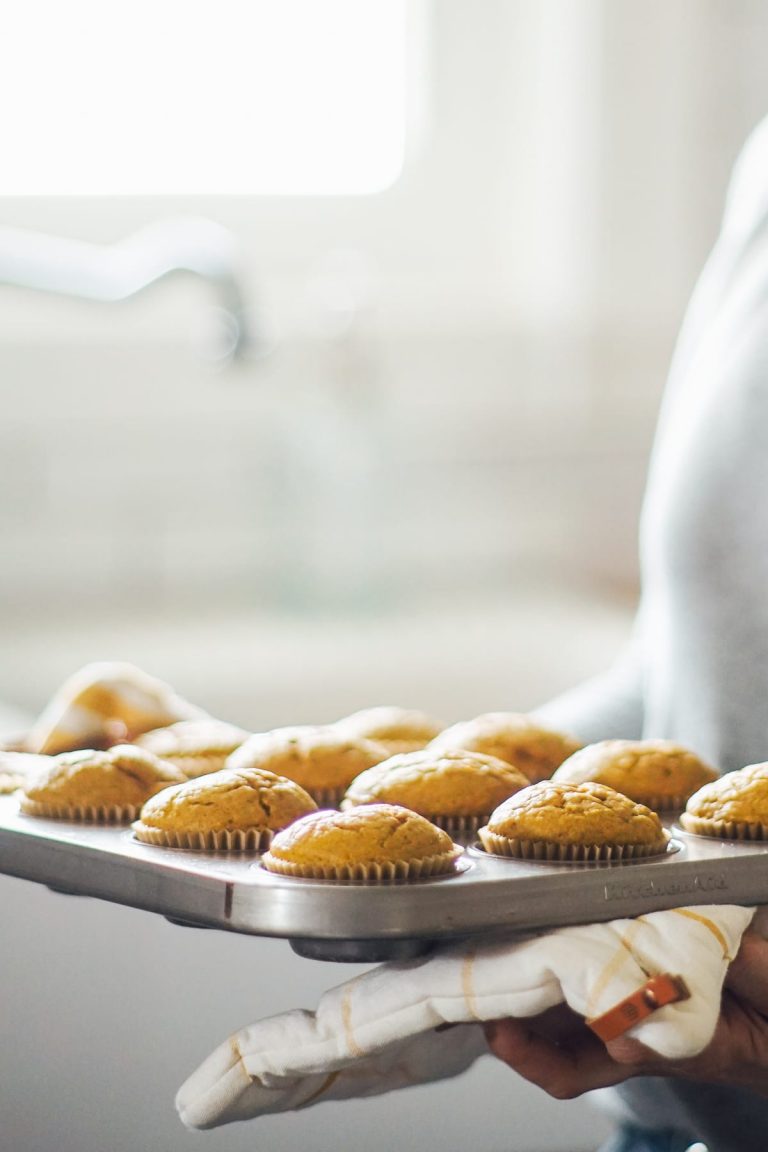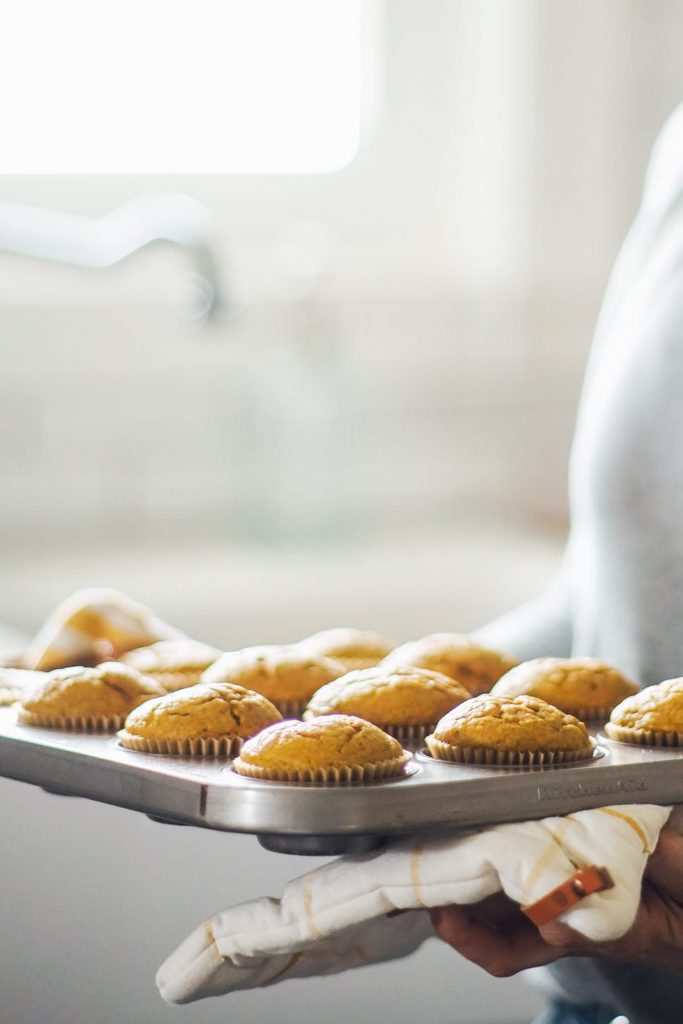 Einkorn is known as the oldest variety of wheat making it an "ancient" grain. The ancient grain is believed to have originated in the Tigris-Euphrates region and is possibly the main grain referenced in the earliest accounts of the Bible. Einkorn is said to be the wheat men were eating in the earliest days before modern day wheat varieties. While modern wheat has undergone hybridization, einkorn still holds true to its original properties. Einkorn is slowly gaining popularity, but it's still grown in only a few regions in Europe. This means many people, including myself just a few years ago, don't know about this wonderful grain.
Einkorn is my favorite flour to work with when making traditional, flour-based baked goods. The sweet, ancient grain has a lighter texture and taste than modern day wheat, and contains a more favorable gluten ratio.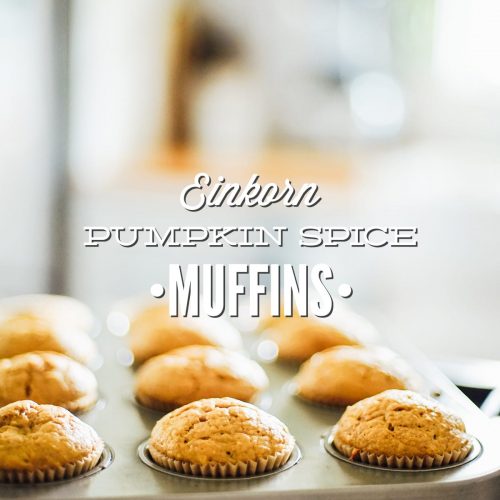 Einkorn Pumpkin Spice Muffins
Homemade pumpkin spice muffins made with einkorn flour, pumpkin, a natural sweetener, and pumpkin pie spice.
Instructions
Preheat the oven to 350F. Grease or line a muffin pan.

In a large bowl, whisk the wet ingredients together: melted butter, maple syrup, pumpkin puree, eggs, pumpkin pie spice, and vanilla extract.

Add the sifted einkorn flour, baking powder, baking soda, and salt. Stir to combine. Don't over-mix the batter. Just stir until the ingredients are combined.

Scoop the batter into the muffin pan (it will be thick). I use an ice cream scooper.

Bake the muffins for 18-22 minutes, until firm on top. Allow the muffins to cool for a few minutes before enjoying.

For storage, I keep the muffins in an air-tight container in the fridge for up to a week. They also freeze well.
Notes
You can also make your own pumpkin pie spice. 
*I haven't tried making these with whole wheat einkorn flour. I'm sure you can. I recommend reducing the flour by 1/4 cup if using whole wheat flour. 
If you don't have any pumpkin, I bet mashed butternut squash or sweet potatoes would also be lovely in this recipe, and both would pair well with the pumpkin spice seasoning. I haven't tried this, but plan to do so soon. You can use canned pumpkin puree (not pumpkin pie filling) or homemade pumpkin puree. 
Nutrition
Calories:
195
kcal
Carbohydrates:
25
g
Protein:
3
g
Fat:
8
g
Saturated Fat:
5
g
Cholesterol:
61
mg
Sodium:
120
mg
Potassium:
149
mg
Fiber:
1
g
Sugar:
8
g
Vitamin A:
3475
IU
Vitamin C:
0.8
mg
Calcium:
51
mg
Iron:
1.4
mg