Between school starting a couple of weeks ago and the Live Simply podcast launching in September (which is just a few days away), life has been full and busy. An intentional, loving-life kind of busy.
As I mentioned last week (during our Instant Pot Broccoli Cheese Soup chat), during these busier seasons of life, I'm reminded of the need to rely on easy-to-make meals. I realize that homemade tortillas may not come across as an easy recipe. I get that. But, you guys, tortillas are so easy to make, and they are a fun meal component to prepare in advance and use throughout the week or freeze for future meals.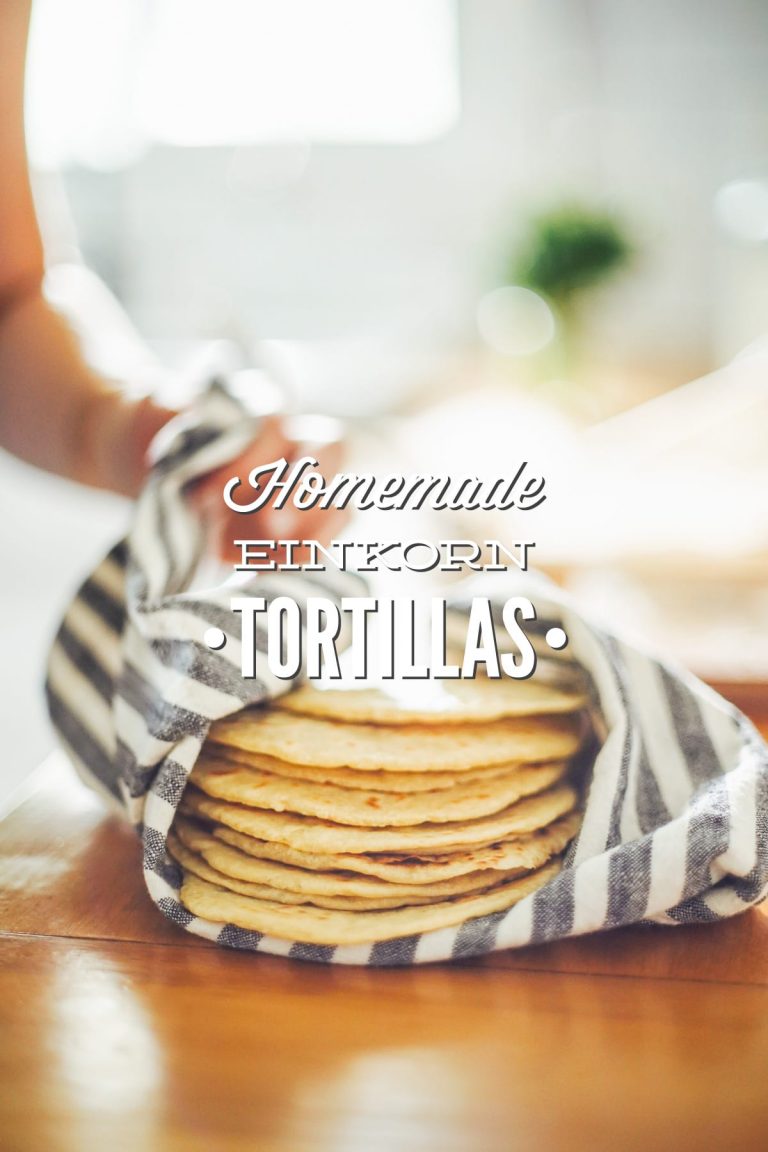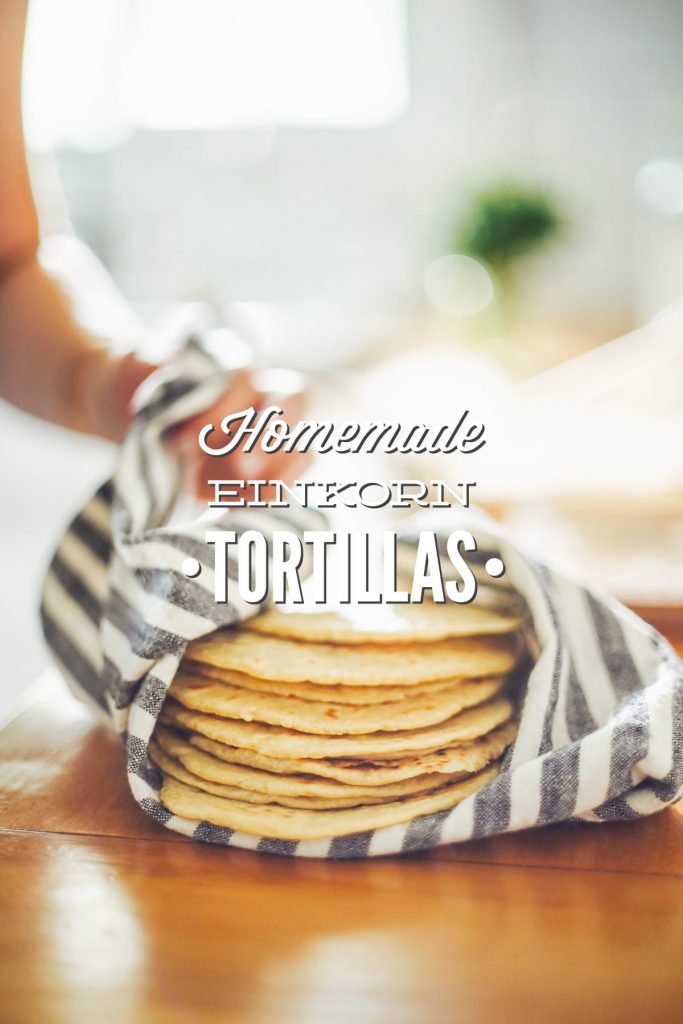 First, before we talk about making tortillas, let me just say that so many of you have asked for more einkorn recipes. You all are loving the master einkorn muffin recipe, the einkorn scones, and the einkorn waffles. Einkorn is my favorite flour to use in the kitchen. Almond flour is probably a close second, followed by spelt and oat flour.
Here's a recap of what exactly einkorn is…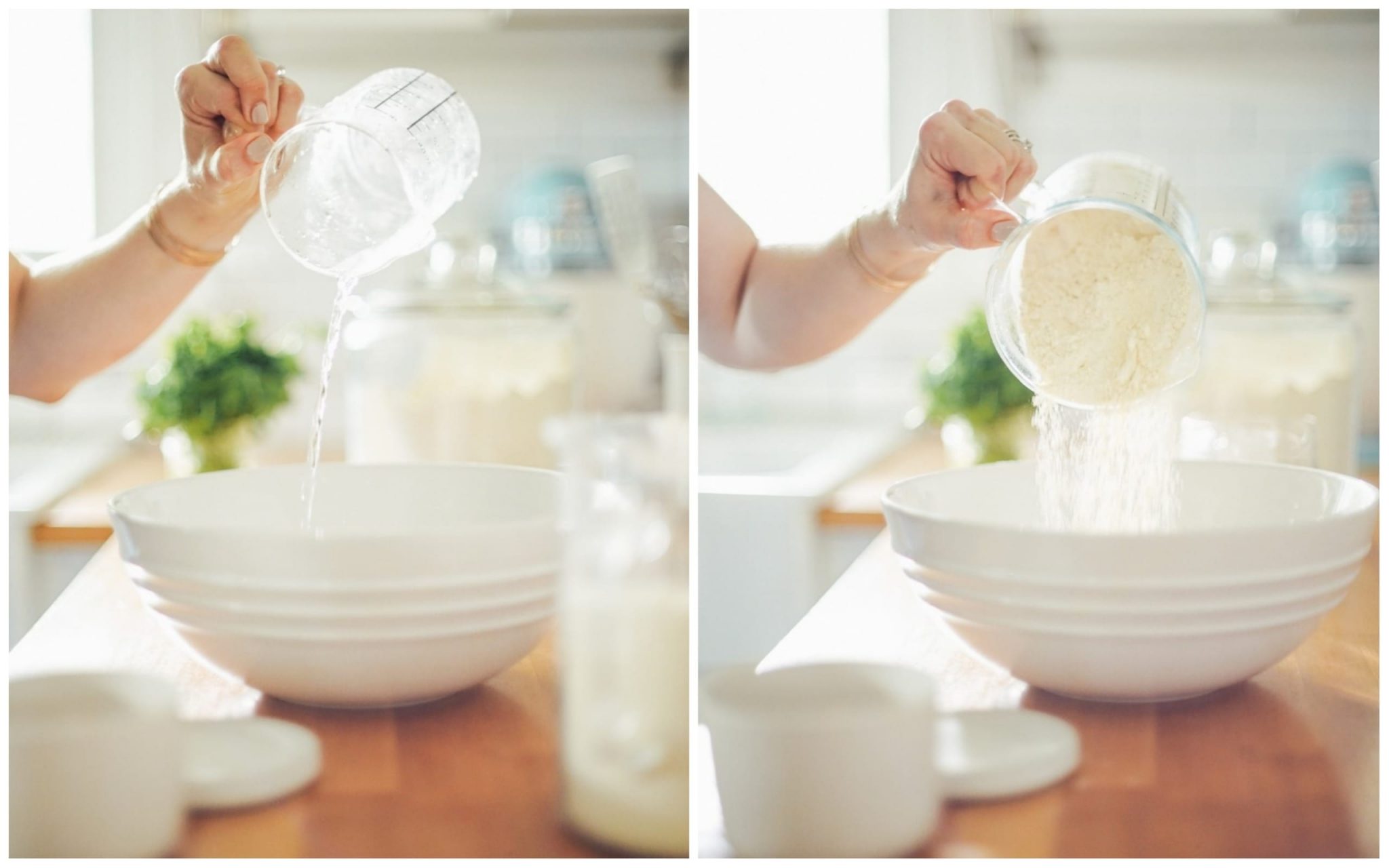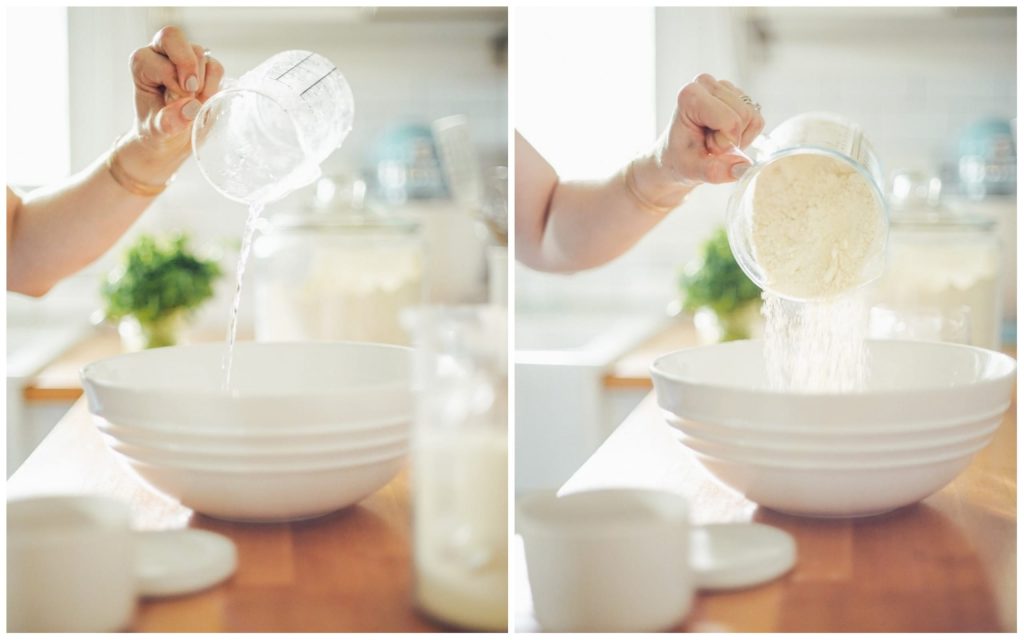 Einkorn is known as the oldest variety of wheat making it an "ancient" grain. The ancient grain is believed to have originated in the Tigris-Euphrates region and is possibly the main grain referenced in the earliest accounts of the Bible.  To put it simply, einkorn is the wheat men were eating in the earliest days before modern day wheat varieties. While modern wheat has undergone hybridization, einkorn still holds true to its original properties. Einkorn is slowly gaining popularity, but is still grown in only a few regions in Europe.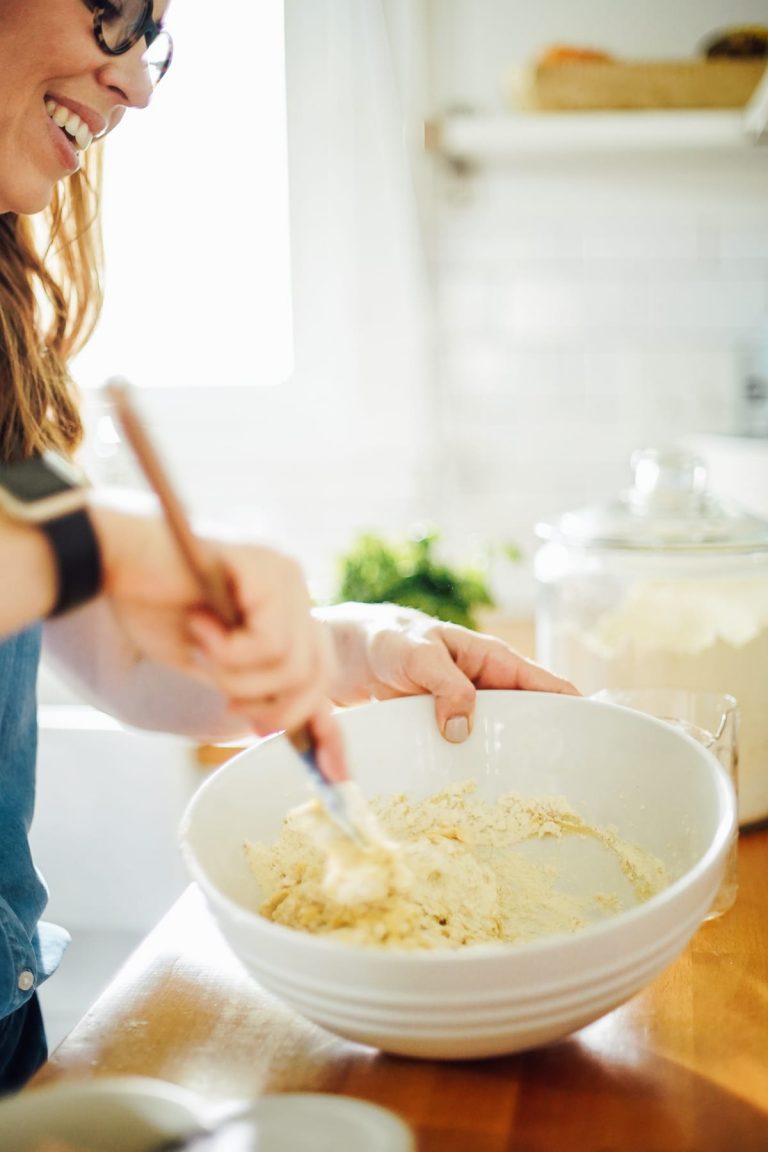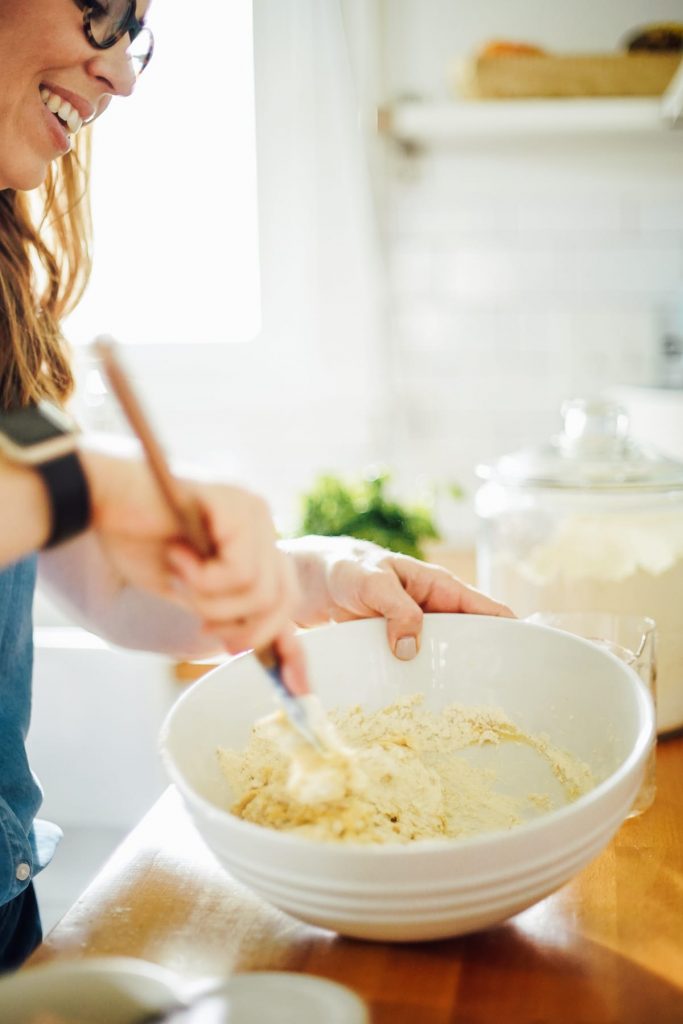 The sweet, ancient grain has a lighter texture and taste than modern day wheat, and contains a more favorable gluten ratio. People with minor gluten sensitives may be able to consume einkorn without the issues associated with whole wheat due the lack of D-genome, however, einkorn is not gluten-free.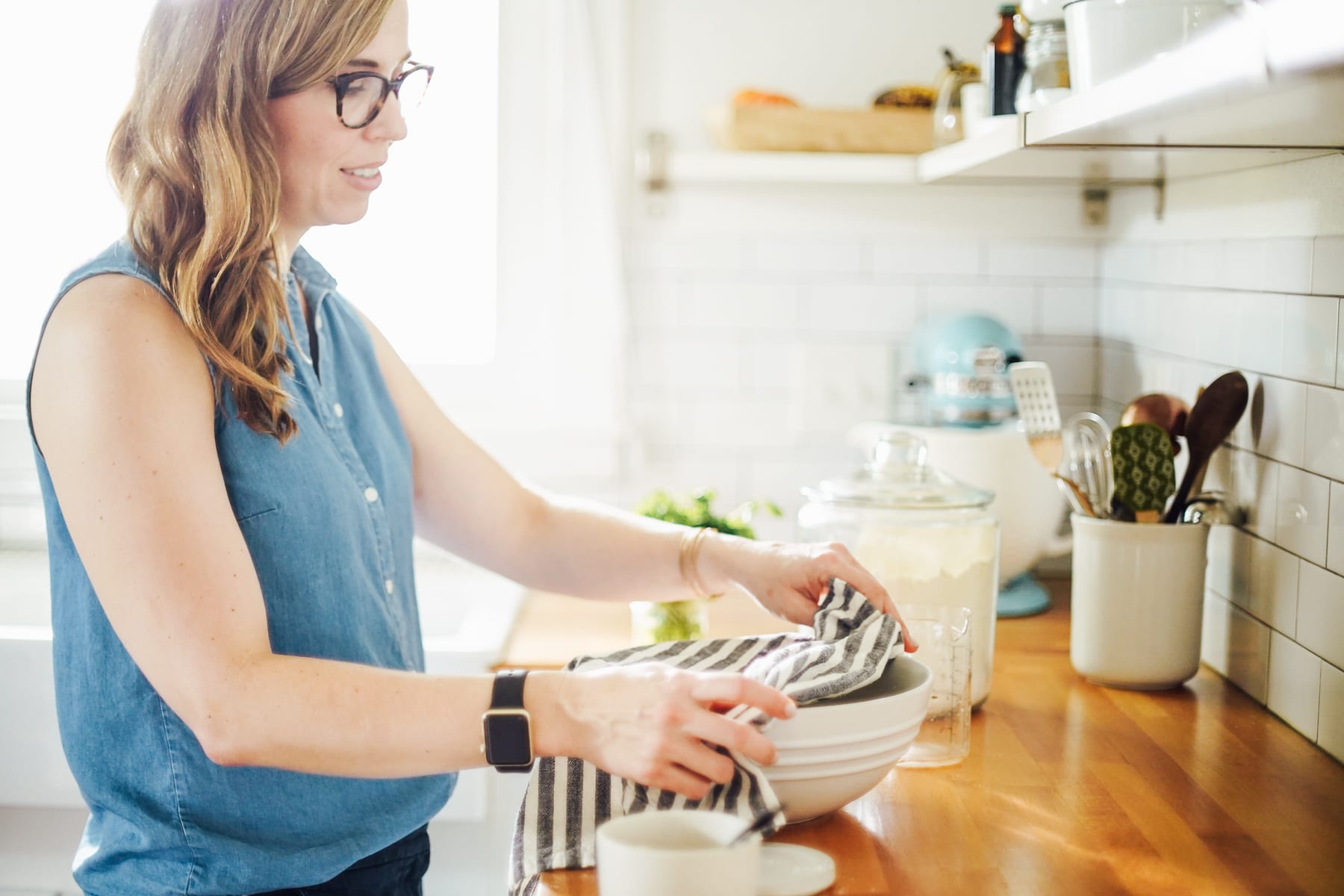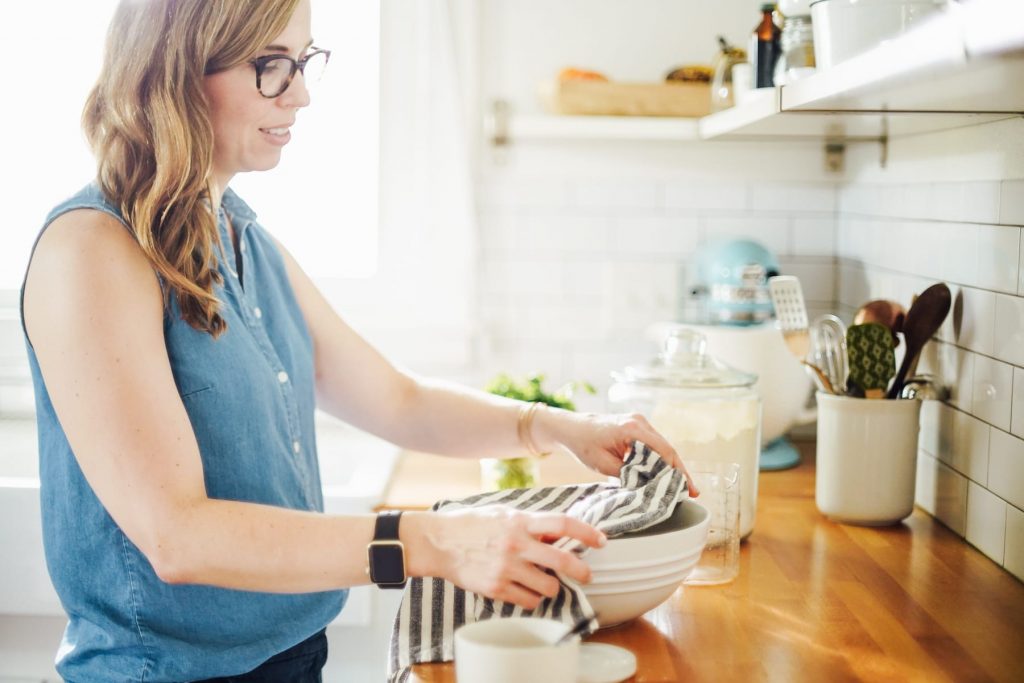 Today's tortilla recipe is made, as you probably guessed, with einkorn flour.
All-purpose einkorn flour is used in this particular recipe to produce that classic tortilla look and feel. You could probably also use whole grain einkorn flour; however, when using this flour you would need to reduce the amount of flour used in the recipe. If you try making the tortillas with whole grain einkorn, I would love to hear about your experience in the comment section below.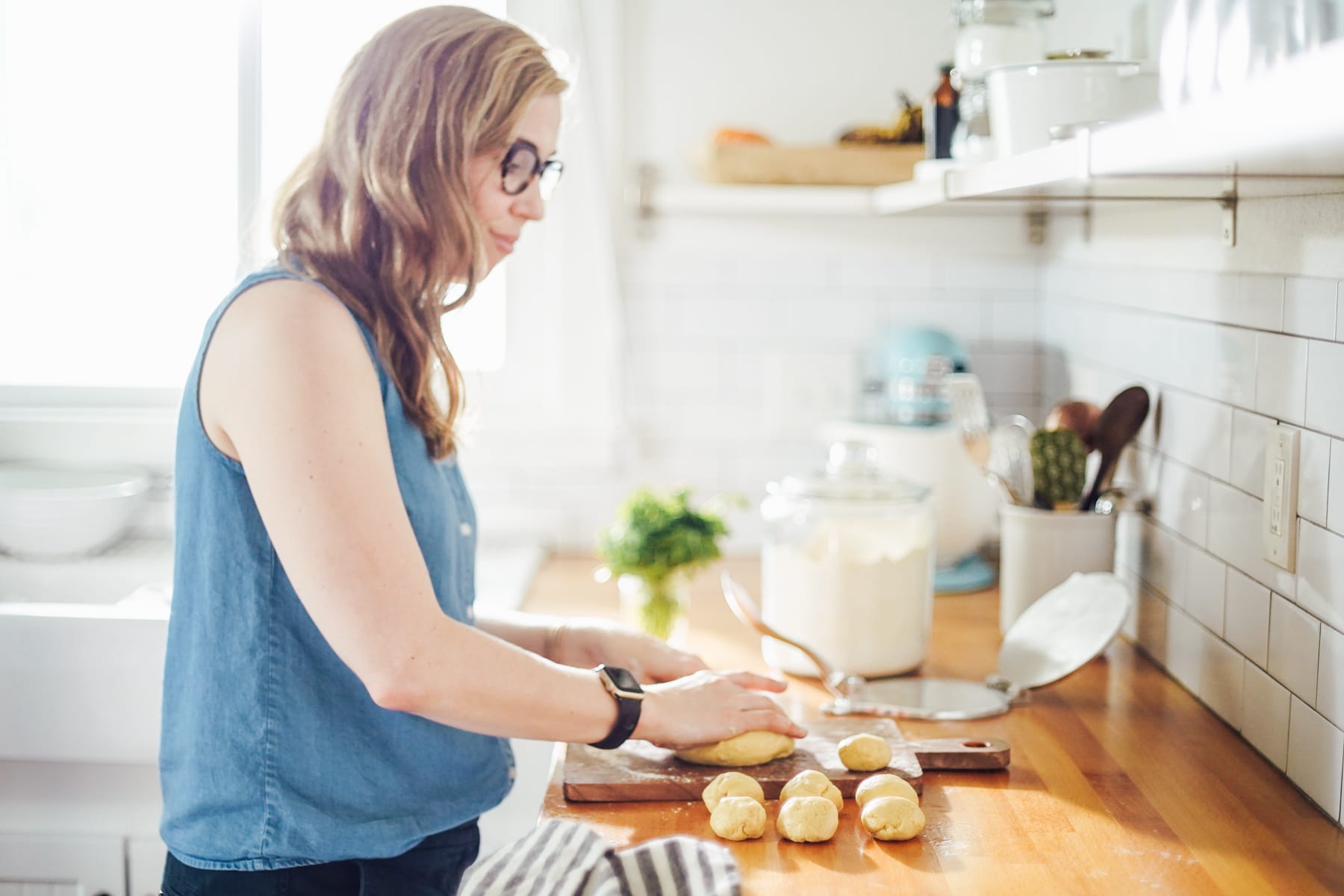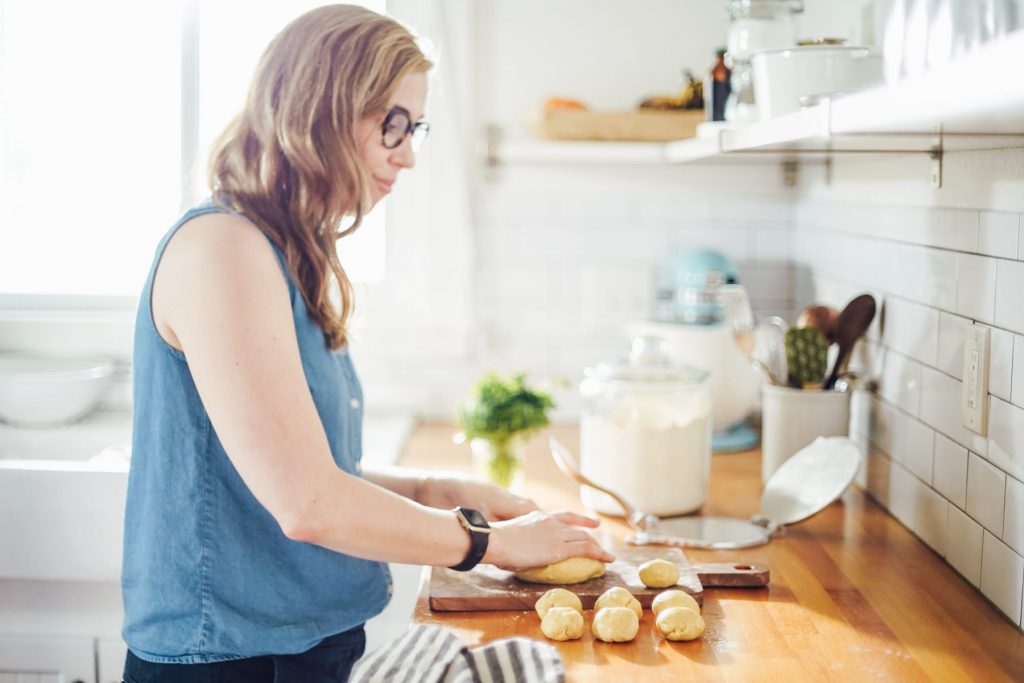 Now, as I mentioned, making your own tortillas doesn't sound very easy or fast. But, it really is easy to make your own tortillas, and it's a fun family activity. Plus, if you're looking to save money, homemade tortillas, even when made with einkorn flour, are incredibly affordable and budget-friendly.
To make the tortillas, just mix together the simple ingredients, let the dough rest for a few minutes, roll the dough into balls, and then flatten the balls before cooking for a few minutes. That's it! Easy, peasy, affordable, and time-friendly.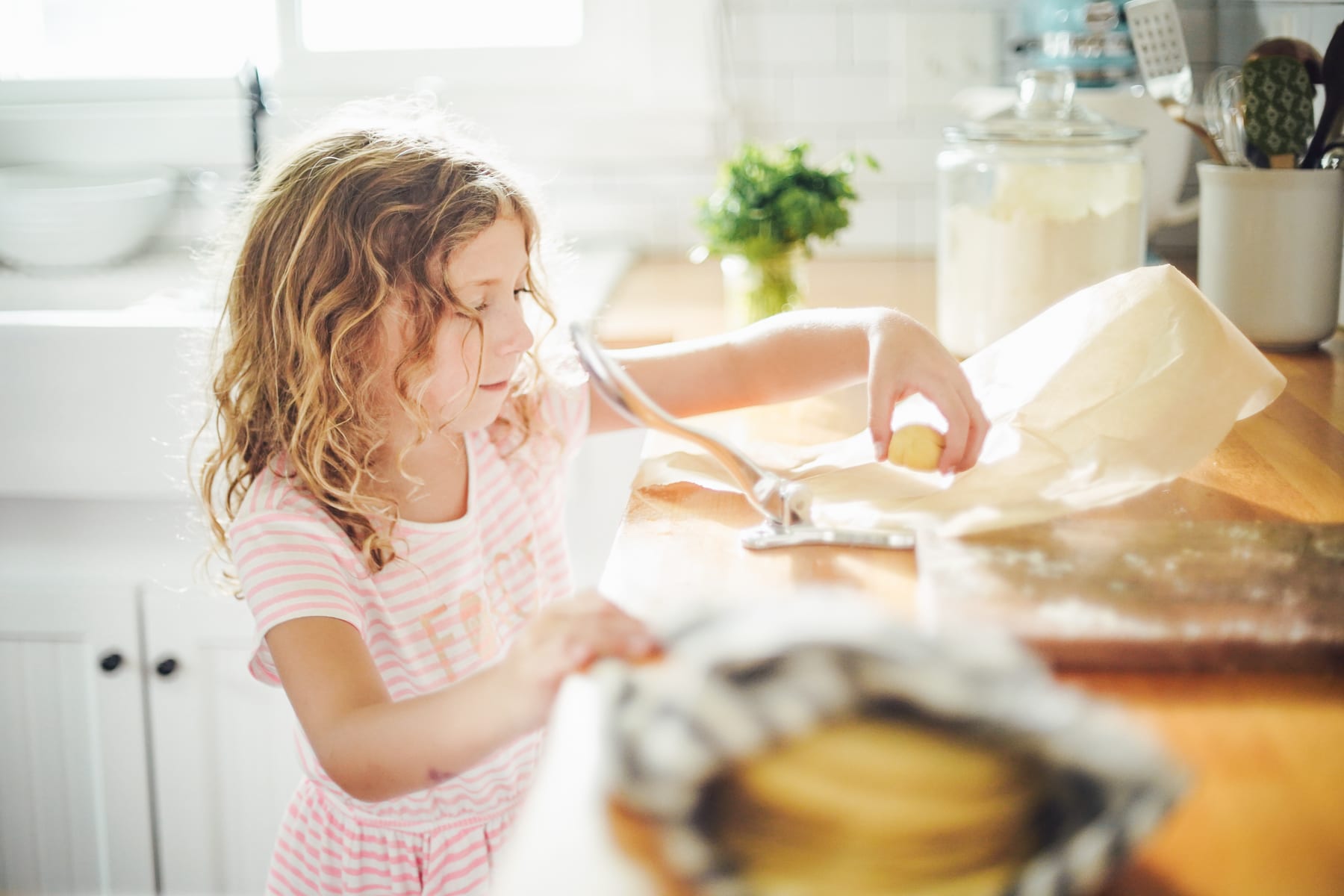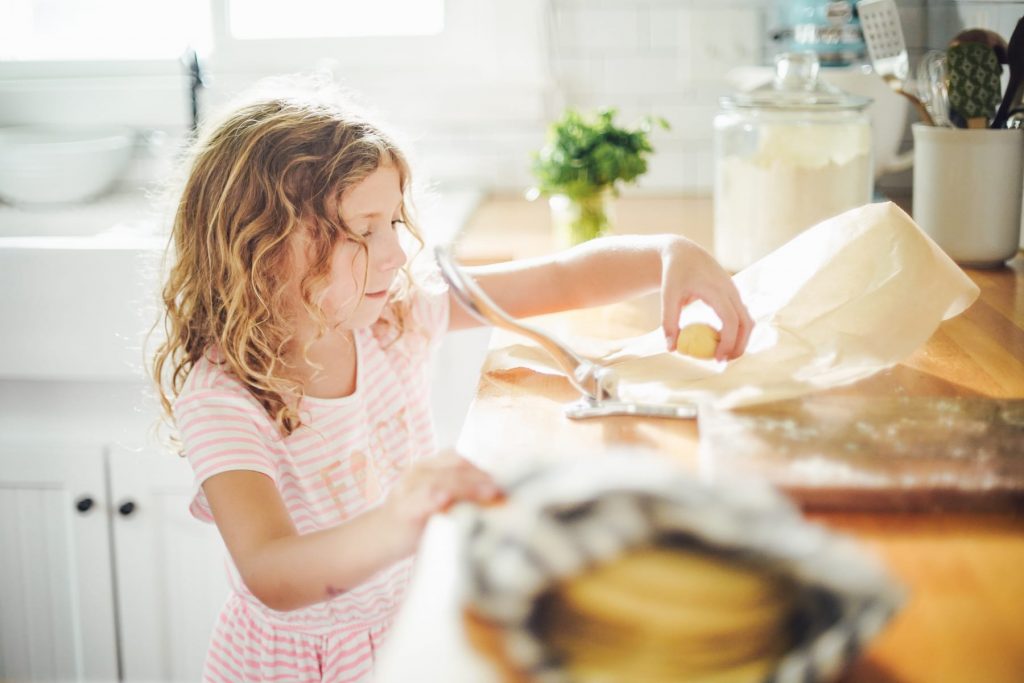 Making tortillas may not be the most ideal meal component to make on a busy weeknight, after a day of work, school, and soccer practice. I suggest making a batch of einkorn tortillas on the weekend, enjoying tacos for dinner, and then reusing the extra tortillas later in the week. Maybe this will look like an extra taco or fajita night (no one has ever complained about an extra night of tacos or fajitas), packed in the lunchbox as a build your own taco meal (if you own my Simplified Lunch Kit, you know that I'm a big fan or build your own meals), or repurposed to make personal-size pizzas (recipe is coming next week).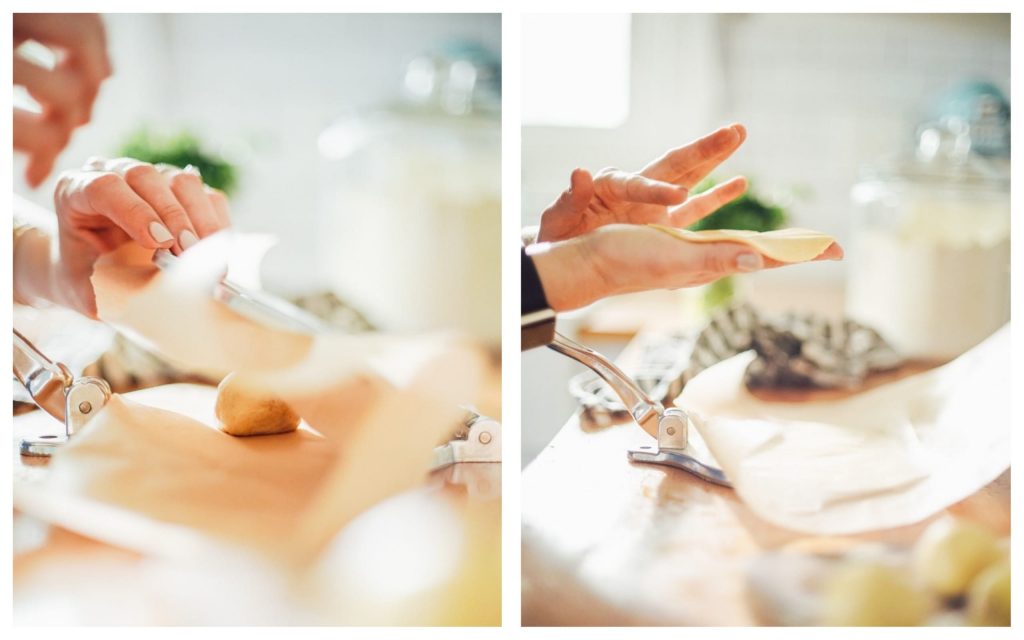 I've also found that einkorn tortillas freeze well, so you may choose to skip the extra taco night and stash the extra tortillas away in the freezer for another week.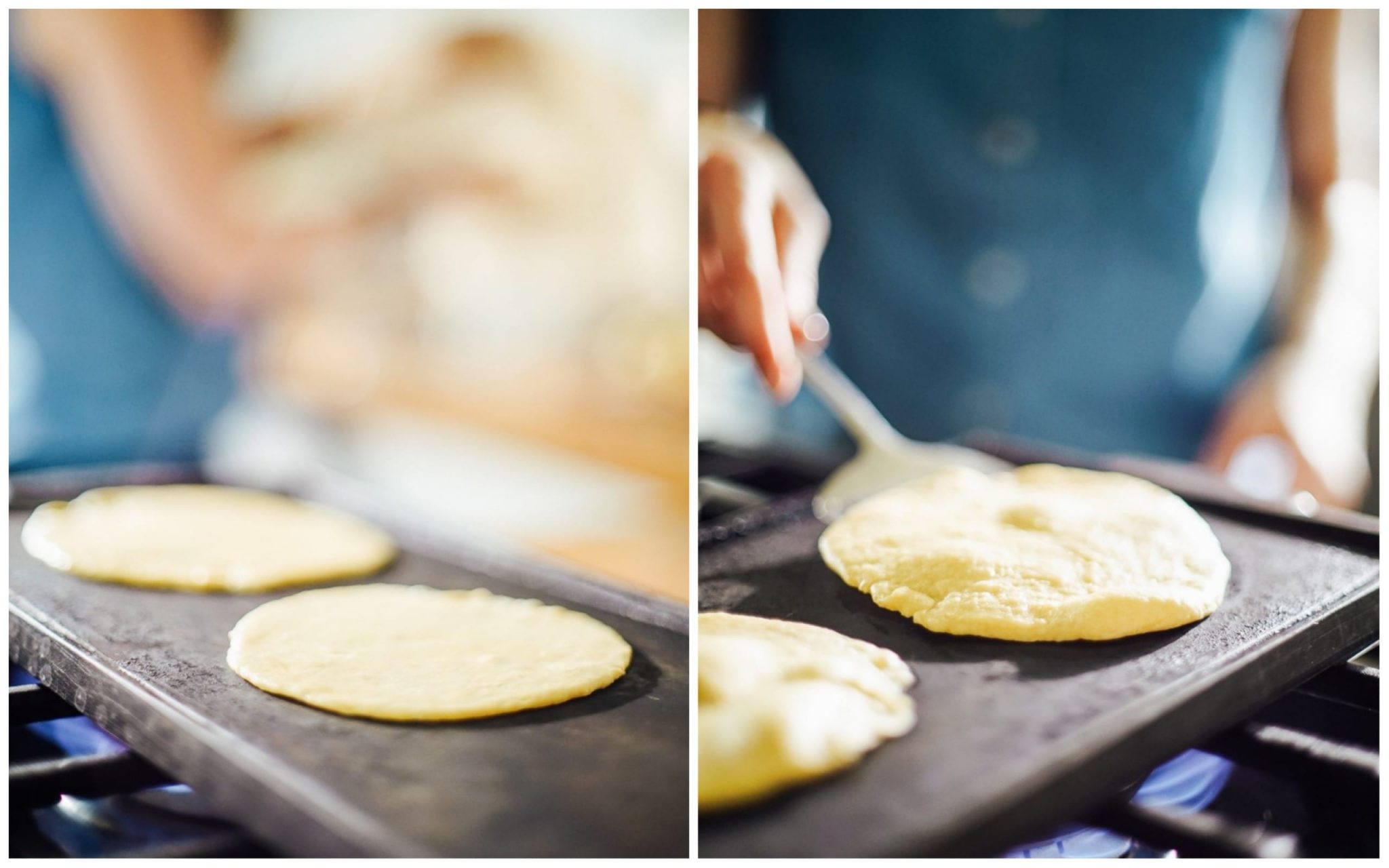 Now, let's talk about what to expect when making homemade flour tortillas.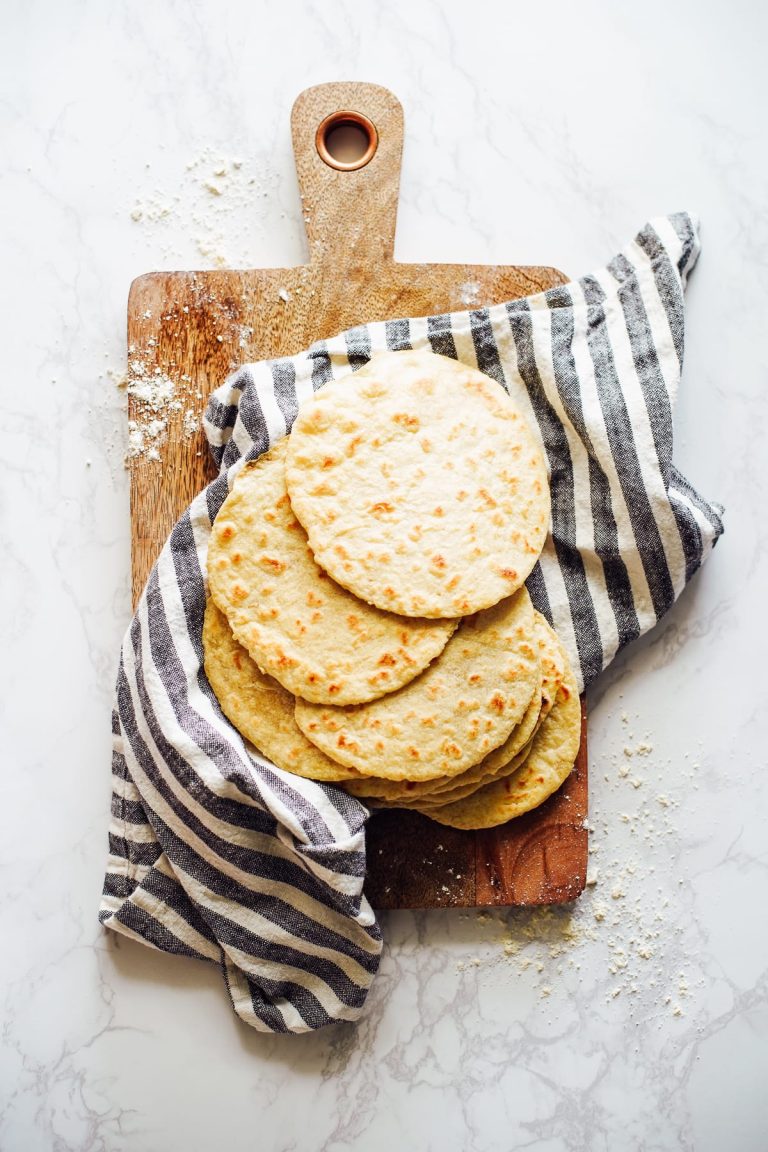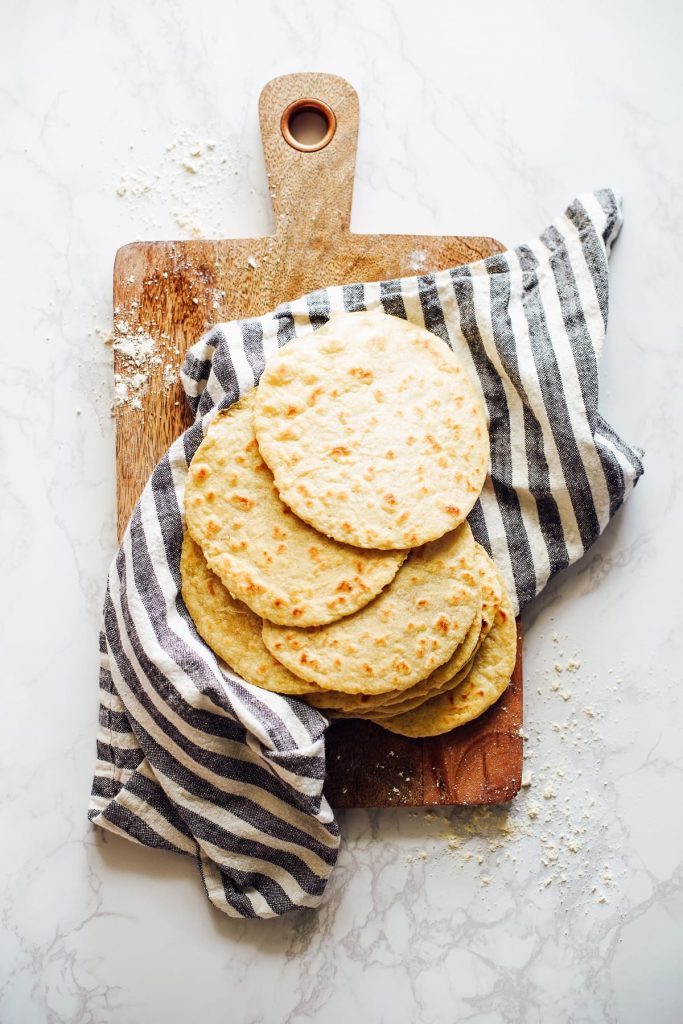 Homemade (real ingredient) tortillas aren't like most of the highly-processed tortillas we grew up purchasing from the store. The homemade version is slightly thicker, fresher, and has a more desirable flavor (hello, butter!). They are also, generally, smaller than many store-bought tortillas, although this will depend on the tortilla press you use.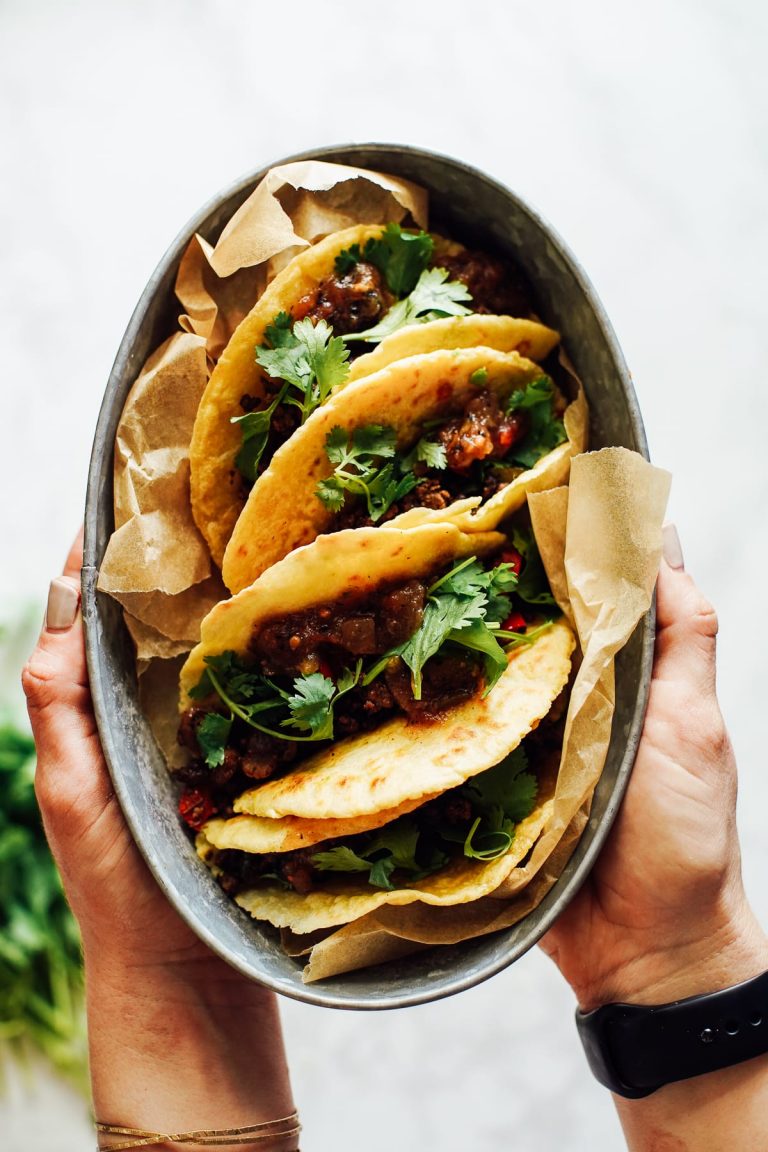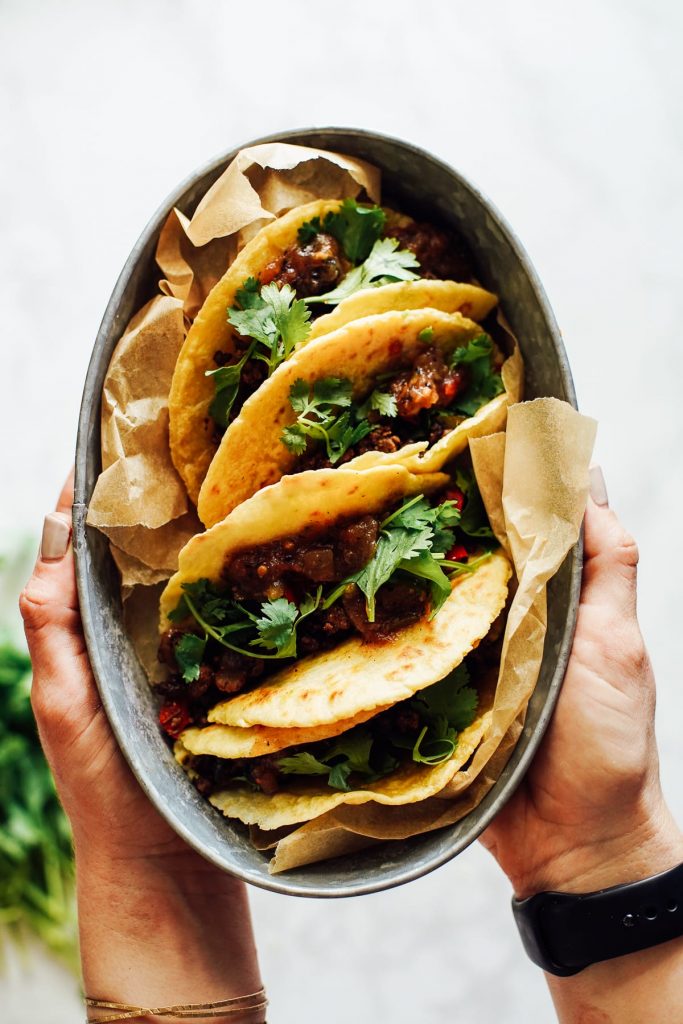 You may use a rolling pin instead of a tortilla press, but you can definitely expect to enjoy more of a homemade look and feel to your tortillas. There's nothing wrong with that.
If you want more of a store-bought tortilla feel and look, I highly recommend picking up a press if you're going to make tortillas on a regular basis. A press is small, so it doesn't take up much space and you can use the press to make both flour and corn tortillas.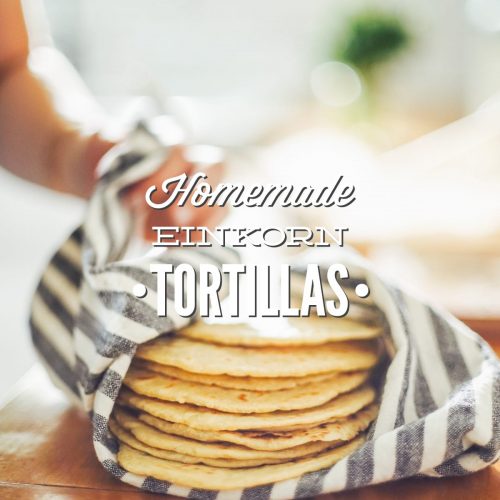 Homemade Flour Tortillas With Einkorn Flour
Easy, simple-ingredient homemade tortillas made with einkorn flour. Make a large batch on the weekend and save the extra to enjoy later in the week (store in the fridge) or freeze the extras for a future meal.
Ingredients
Special Equipment
towel

griddle or cast iron skillet
Instructions
Pour the melted butter into a large mixing bowl.

Add the remaining ingredients and stir to combine. The dough will be wet and shaggy.

Cover the large bowl loosely with a tea towel. Let the bowl rest for 10 minutes.

Preheat the griddle to medium heat.

Turn the dough out onto a lightly floured surface. Knead the dough a few times until smooth.

Divide the dough into approximately 15-18 pieces. Each piece should be about the size of a golf ball.

Line a 6-inch tortilla press with parchment paper.

Press out each tortilla, carefully peel the tortilla from the parchment paper, and cook on a griddle (or cast iron skillet) for a few minutes on each side. The tortilla should have brown spots on each side once cooked.

The tortillas roll better, with fewer cracks, once they cool down. I recommend waiting a few minutes (about 5-10 minutes) before serving. Store extra tortillas in the fridge (in an air-tight bag or container) or in the freezer.
Notes
*I had salted butter on hand and this wasn't too much salt overall. Use salted or unsalted.
The cook time listed at the top of the recipe is for each tortilla (about 3 minutes on each side).
Nutrition
Calories:
121
kcal
Carbohydrates:
15
g
Protein:
2
g
Fat:
5
g
Saturated Fat:
3
g
Cholesterol:
13
mg
Sodium:
175
mg
Potassium:
22
mg
Vitamin A:
160
IU
Calcium:
5
mg
Iron:
1
mg