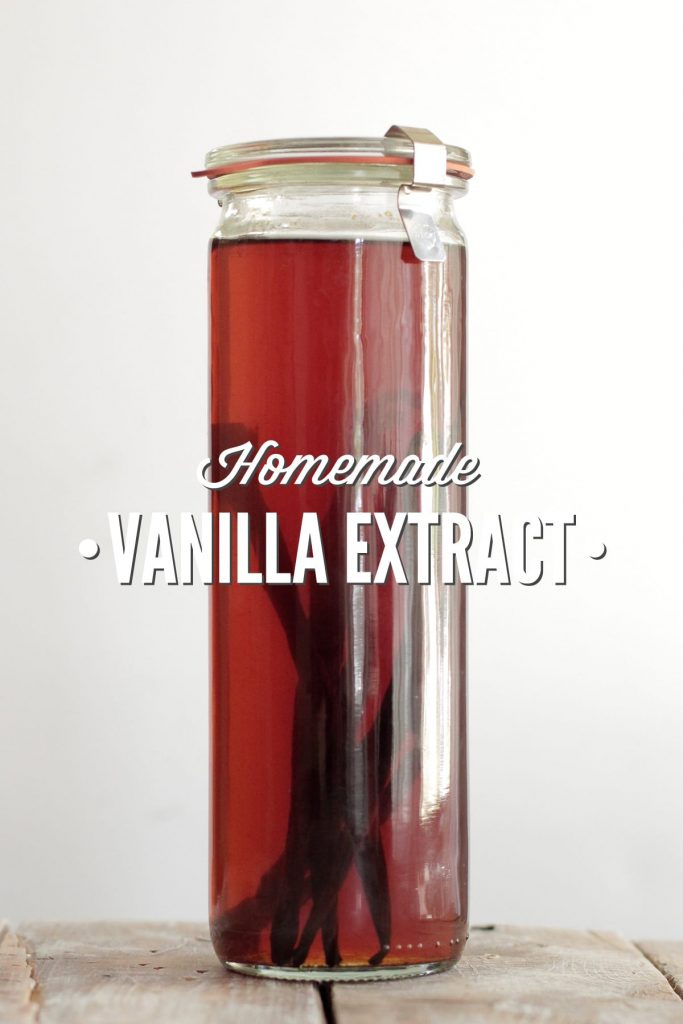 I tend to be a bit of a planner.
With the month of August coming to a close, in my plan-ahead mind, Christmas gifts are the only logical action to begin contemplating. My mind has been buzzing about the perfect gift(s), while cleaning the chicken coop sweating in 100º degree Florida heat. Out of place?
Yes.
But, hey I'm a planner.
I have two criteria when thinking about Christmas gifts or just any gifts in general:
Meaning and uniqueness: I love gifts that have meaning and are unique. The kind that make you go, "Wow! That person really put thought into this!" Those are the kind of gifts I love to give and receive. Ones that bring on the warm fuzzy feelings.
Budget-friendly: We are a one income family.  Stay-at-home-moms just don't make wages paid in green and gold, at least, not the money kind of green and gold. While I love unique, I must also strive for affordable.
Last week my local food co-op (I really love my co-op), placed a very large vanilla bean order. An email went out that a surplus of vanilla beans existed and so like any impulsive, planner does, I claimed ninety!  Each bean only cost around $.75. A killer deal for vanilla beans.
Of course, I bought ninety.
Being the planner I am, a huge bag of ninety vanilla beans got me thinking about the perfect Christmas gift.
Unique? Check.
Meaningful? Double check.
Budget-friendly? Triple check.
With my arsenal of vanilla beans, a trip to the liquor store for a couple of large bottles of vodka (I had to seriously convince the lady I didn't have a problem, "Okay, crazy vodka-buying lady, whatever you say"), and a few cute bottles from a craft store, I spent my weekend prepping for Christmas, making homemade vanilla extract.
Up until this year I've always purchased vanilla extract from the store, but when you bake from scratch, a lot of vanilla is used and genuine vanilla extract gets pricey.
One shopping trip, I had a light bulb moment (I must have been childless) and flipped over a bottle out of curiosity. The ingredients were simple: vanilla beans and alcohol. I was paying $12 for a small 6 oz. bottle of alcohol and vanilla beans.  Since that light bulb moment, I've been making my own. The inexpensive cost, small amount of time, and fabulous taste that comes from making my own vanilla has convinced me to never go back to those pricey little bottles on store shelves.
This year, my family (if you are reading this please act excited at Christmas), will be joining in this small little piece of kitchen luxury called homemade vanilla extract.
Homemade vanilla extract for all.
Merry Christmas!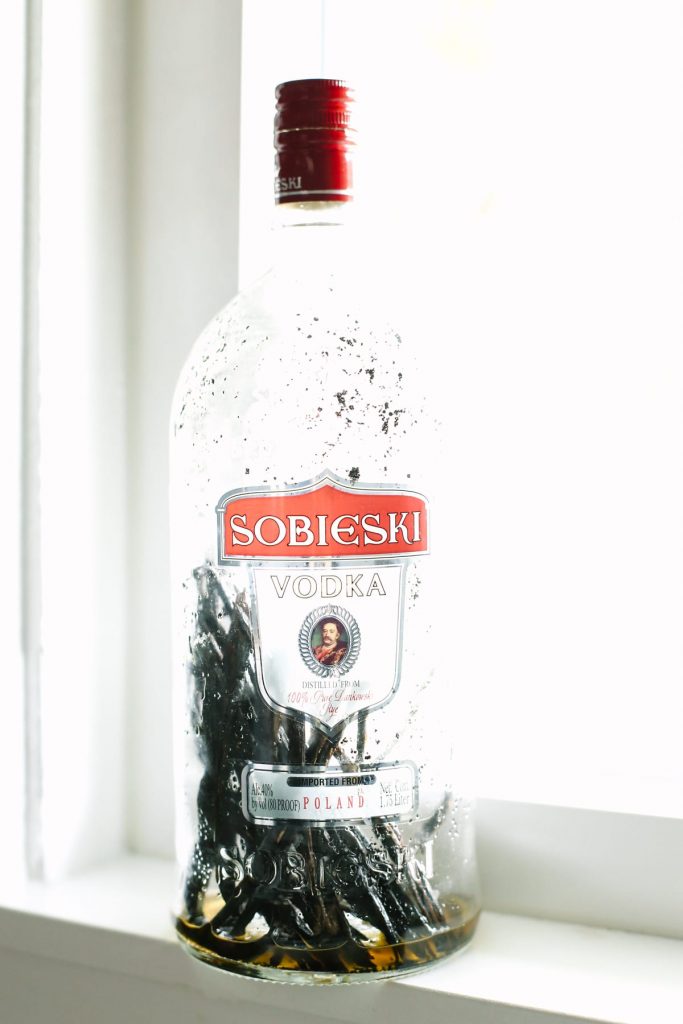 What you will need:
How To:
1. Gather your materials.
2. Start with long, fragrant vanilla beans.  You will need 3-4 vanilla beans per 8 oz. of vodka.
3. Slice your vanilla beans in half, lengthwise. You'll find tiny specks inside. These are the actual vanilla beans. They are what you use to make delicious treats such as this ice cream. For vanilla extract, you want to keep the tiny beans inside the pod. No need to remove them.
4. Place your long, sliced vanilla beans inside each bottle. Find bottles here.
5. Now, it's vodka time.
6. Pour the vodka in each bottle. You want the vanilla beans submerged in the vodka.
7. Place the cap on each bottle and allow to sit in a cool, dark place for 3-6 months. The only work required is a weekly gentle shake. The beans will infuse the vodka over this time.
Planning for Christmas in August doesn't sound so crazy anymore. There is always a method to my madness. At least I like to think so.
8. After 3-6 months your vodka and beans will resemble vanilla extract ready to be used in any homemade treat or be gifted as the perfect Christmas gift.
Sit, back, relax and savor the idea that Christmas is done. Check.