With Mother's Day just a couple of weeks away, it's time to start thinking about gift ideas. Last week, I came up with the "perfect" idea for Grandma (my mom) and Omi (Dustin's mom): a homemade spa kit. The fact that the kids can make many of the spa kit essentials will make this present extra special.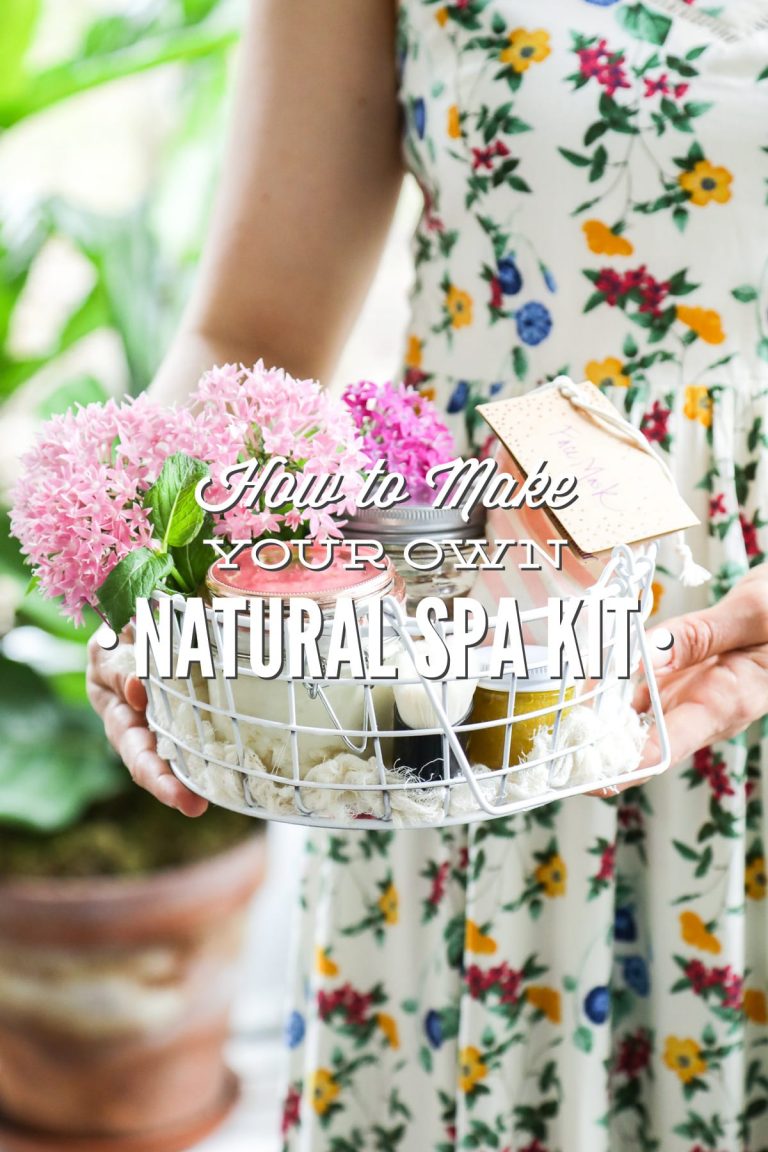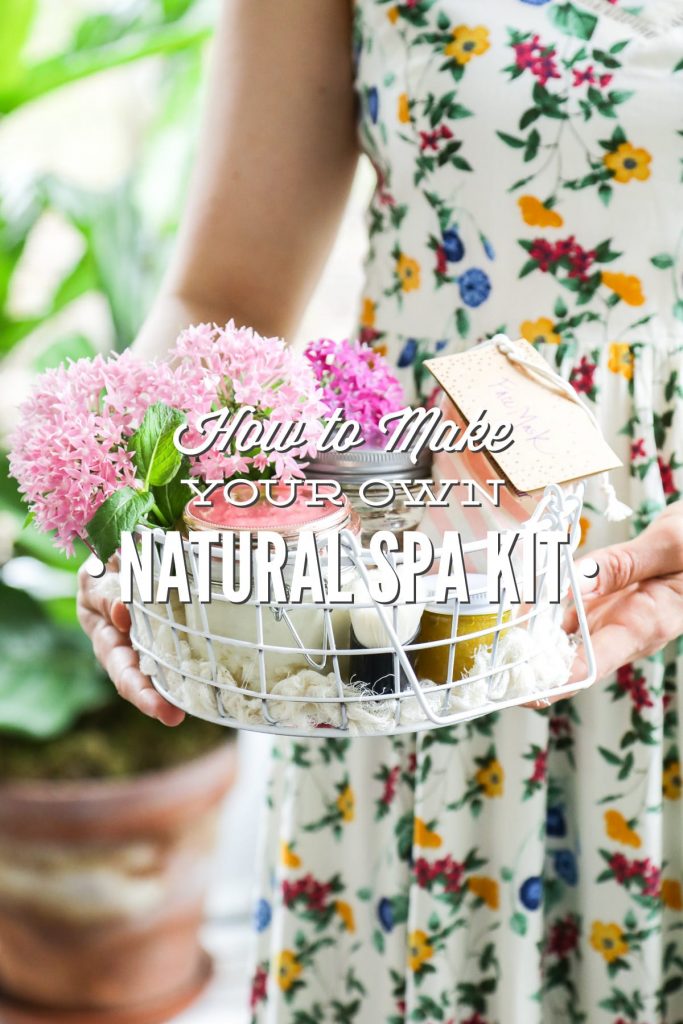 I'm going to share each of the items we'll be including in the spa kit baskets. I hope these ideas inspire you to create your own spa experience/kit for yourself or a special someone in your life. If you're gifting this spa kit (all or just a couple of the products), I recommend printing the recipes and instructions for the recipient.
How to Make Your Own Natural Spa Kit
This recipe combines salt, baking soda, dried rose petals, dried chamomile, and dried lavender to create a soothing, relaxing, and skin-softening foot soak. This also makes a great hand soak–just add a bit of the salt mixture to a bowl of warm water, and soak your hands. The foot soak will keep for a couple of months.
Body butter can be used as an alternative to lotion, since its primary job is to moisturize the skin. Body butter can be used to moisturize the feet after the foot soak, as a moisturizing massage cream, or as a daily body moisturizer. Body butter will keep for about six months (or longer).
Now it's time to care for the face. This simple facial exfoliator is made with pantry ingredients–sugar and oil, that's it! Massage the exfoliator on the face for a few seconds, and then rinse with warm water. Follow-up with a moisturizer. This exfoliator will keep for a couple of months.
It's best to make a homemade face mask when you're ready to use it. With this in mind, to make a spa kit product, we're going to include a container of bentonite clay and the printed recipe. Since the recipients probably won't have aloe on hand, we'll include a note that water may be used in place of the aloe.
If you're using the kit to pamper yourself, then you don't need to pre-portion the clay in advance. Simply mix the clay, honey, and water or aloe. Apply the mask to your face, let it rest for a few minutes, and then rinse the face with warm water.
You can use the face mask on the same day as the exfoliant, or space them out.