Today on Live Simply, The Podcast, I'm talking to Taesha from the blog, The Natural Nurturer. In this episode, Taesha shares about kids and real food: what we can do to encourage a healthy relationship between our kids and the food they eat, how to handle picky eaters, and her approach to packing real food school lunches.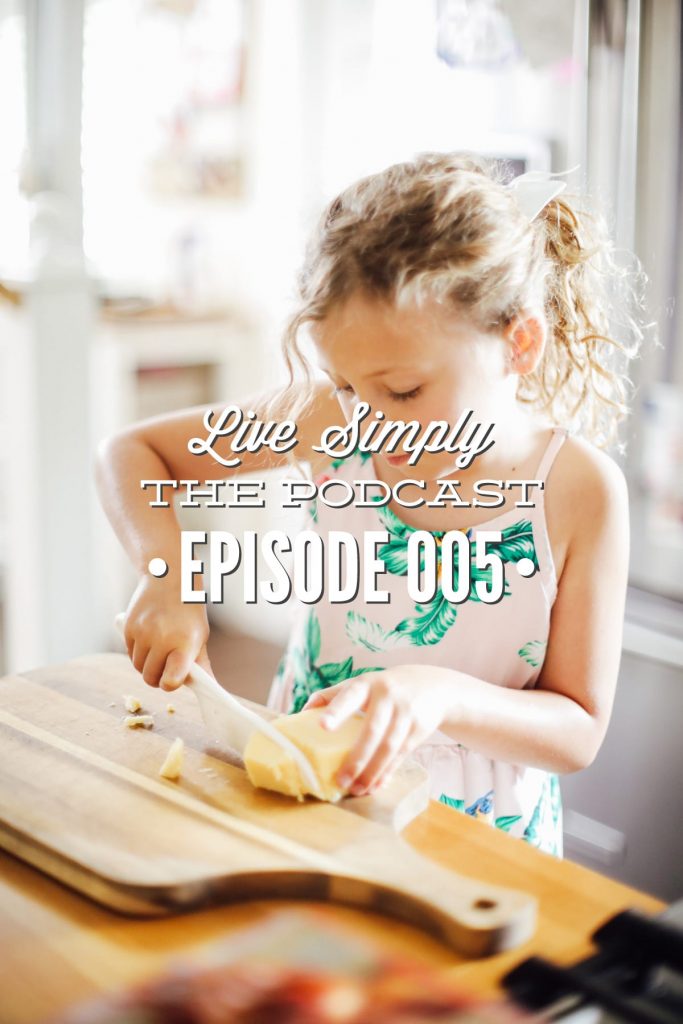 Listen Here
You can listen to the podcast episodes here on the blog, iTunes, Stitcher, or Google Play.
Leave a Review
Reviews are critically important for a new podcast. Reviews tell iTunes that people are listening and also helps new people find the podcast. To leave a review, click on the button above and then click "Write a Review" (you'll have to scroll down to see this option). Also, while you're over in iTunes, be sure to hit the subscribe button to be notified when new episodes launch.
Show Notes
Taesha is a mom, wife, teacher, and the voice behind the popular real food and natural living blog, Natural Nurturer. Through her blog and social media, Taesha shares ideas for families wanting to make wholesome recipes that are delicious, healthy, and family friendly. She also shares tried-and-true tips for making a real food and natural lifestyle enjoyable for the entire family, including children.
Q1: As parents and caretakers, we want to raise healthy eaters who enjoy a variety of food. What can we do to encourage a healthy relationship between our kids and food?
Q2: It can be discouraging as a parent when a child continually refuses to try new foods. This oftentimes leads to the child being labeled as a "picky eater." What's your best advice for parents who are struggling with this?
Q3: The school lunchbox photos you share on Instagram are so inspiring. The lunches always look inviting and nourishing. How do you approach packing real food lunches for your daughter?
Q4: I think a lot of us experience burnout when it comes to packing lunches. What are your tips for packing nourishing lunches that are full of variety but don't feel too complicated to put together?
Q5: What are your favorite tools for packing lunches right now?
Reader Questions
Q6: How do you get kids to like more veggies on their own without me having to hide them in food?
Q7: How do you teach kids to choose healthy choices on their own?
Q8: I'm a new mom. What are your favorite real food slow cooker and/or one pot recipes?
Q9: What are your strategies for buying organic food on a budget?
Q10: Sticking to meal plans doesn't come easy to me. Any tips for the reluctant meal planner?
Q11: Finally, what's your best advice for simplifying a real food lifestyle?