Today, on Live Simply, The Podcast, I'm talking to Travis from Trailbale Farm. Trailbale Farm is my source for meat and eggs. The farm strives to raise their animals in the most natural, humane, and environmentally-beneficial manner.
In today's episode, Travis shares what to look for when purchasing meat, the biggest misconception he hears about pastured meat and eggs (hint: it has to do with money and the real cost of pastured meat versus conventional meat), how to find local sources for meat and eggs, and he answers your questions.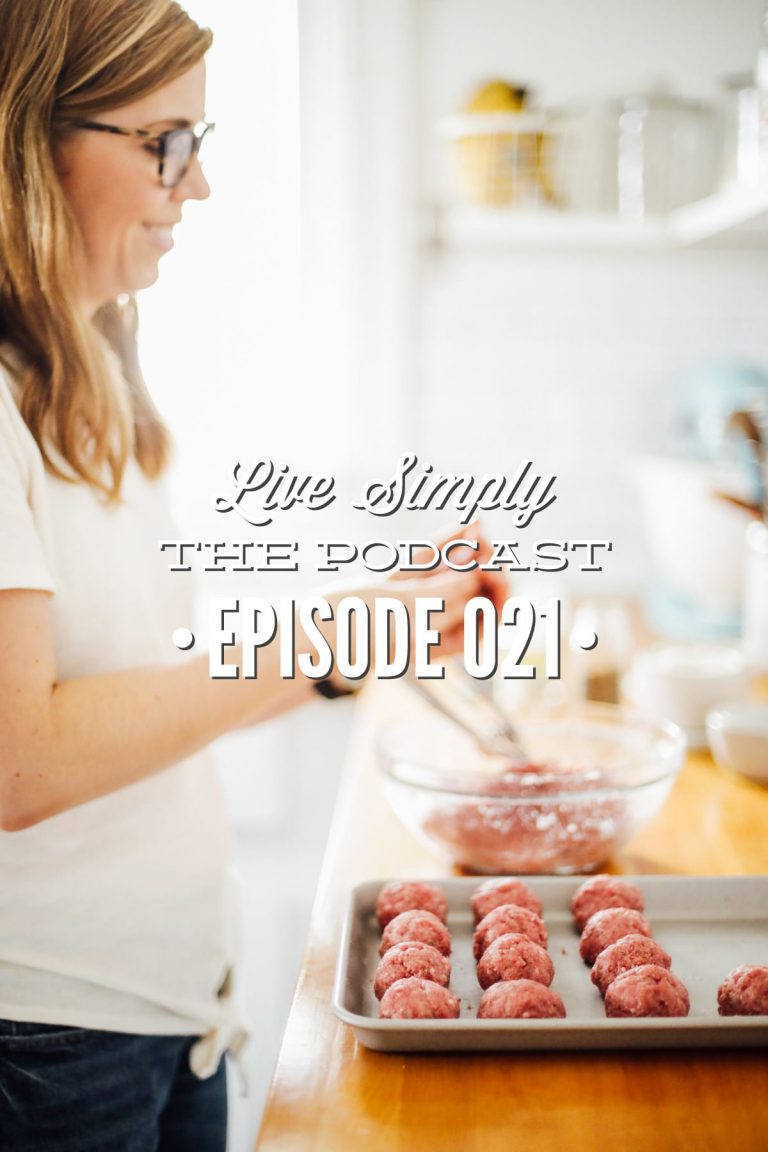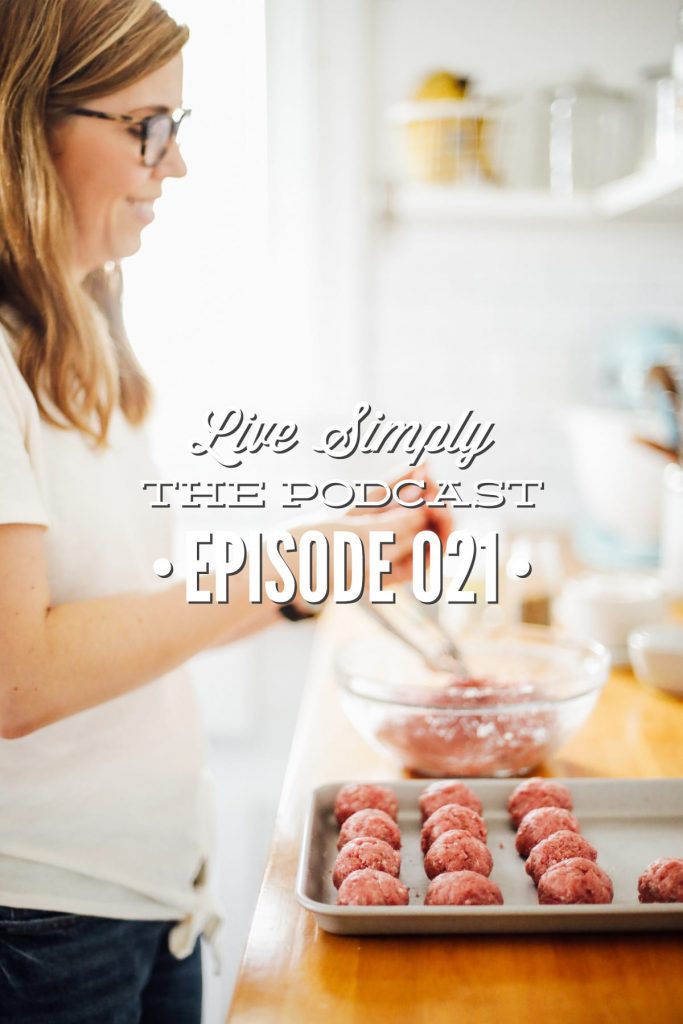 Listen Here
You can listen to the podcast episodes here on the blog, iTunes, Stitcher, or Google Play.
Leave a Review
Reviews are critically important for a new podcast. Reviews tell iTunes that people are listening and also helps new people find the podcast. To leave a review, click on the button above and then click "Write a Review" (you'll have to scroll down to see this option). Also, while you're over in iTunes, be sure to hit the subscribe button to be notified when new episodes launch.
Show Notes
If you missed my first conversation with Travis, I recommend going back and listening to that episode.  In the first episode, we talk about what it means to raise animals in the most natural, humane, and environmentally-beneficial manner. Travis also shares why it's important to raise animals this way, and why as consumers we should be concerned about and aware of where our meat and eggs come from and how the animals are raised. Travis also shares what exactly to look for when purchasing eggs and also explains what all those egg labels really mean– cage-free, free range, vegetarian-fed, etc.
Q1: What should people be looking for when purchasing meat–chicken, beef, and pork?
Q2: What's one of the biggest misconceptions you see (or hear) today about pasture-raised meat or eggs, or purchasing from local farms?
Q3: You all have a CSA (Community Supported Agriculture) program. What does your CSA look like? How does your CSA work?
Q4: What's the advantage of joining your CSA? 
Q5: What are your tips for people who want to find a CSA program, or local farm to purchase meat and eggs from, but don't know where to find something in their area?
Q6: What's your favorite cut of meat, and your favorite way to prepare it?
Q7: Why are some pastured eggs from the store more orange and some farm egg yolks are pale yellow?
Q8: If you can't afford free range and organic, should you not eat the eggs?
Q9: Nutritional benefits, especially vitamins in grass-fed versus traditional?