This post may contain affiliate links. Affiliate links come at no extra cost to you. These links allow me to share the products I authentically recommend (and use) and support Live Simply by receiving a small commission.
I'm off this morning to stand in a line with fellow real food enthusiasts to pick up a local pasture-raised turkey.  A turkey that will grace our family's dinner table in just hours with a feast set for a King and Queen.  Wondering what exactly will spread our table and leave us enough leftovers for weeks worth of meals?
Today, I'm sharing my grand scheme.
Below you will find the recipes our family will enjoy this Thanksgiving both from Live Simply and fellow real food bloggers.
The Main Course:
Perfectly Moist Turkey Every Time from GNOWFGLINS
The Sides:
Kale, Mushroom, and Sausage Stuffing from Live Simply
Classic Mashed Potatoes from Live Simply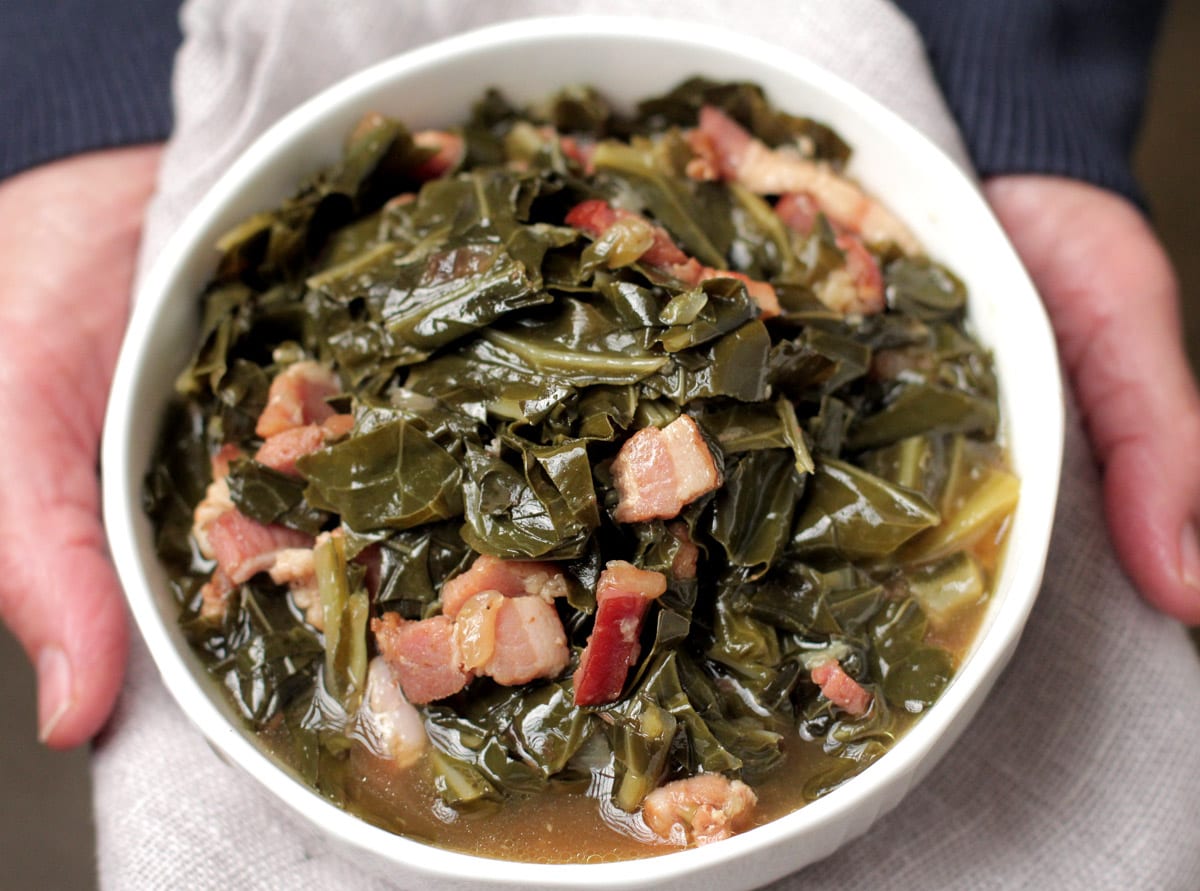 Homemade Perfectly Seasoned Collard Greens from Live Simply
Orange-Apple Cranberry Sauce from Live Simply
Apples & Sweet Potato Bake from Live Simply
Soaked Whole Wheat Biscuits from Live Simply
Creamy Grain Free Gravy from Empowered Sustenance
Green Bean Casserole From Scratch from We Got Real
Pie (The Main Event):
Healthy Pumpkin Pie from Real Food Real Deals
Cinnamon Baked Apples from Live Simply
Happy Thanksgiving, friends.
May the thankfulness and leftovers be overflowing!