Breakouts. If there's one word I've learned to absolutely resent in life, it's that word.
As someone with sensitive skin, that can and will react to just about anything, I've had to learn how to tackle breakouts, naturally.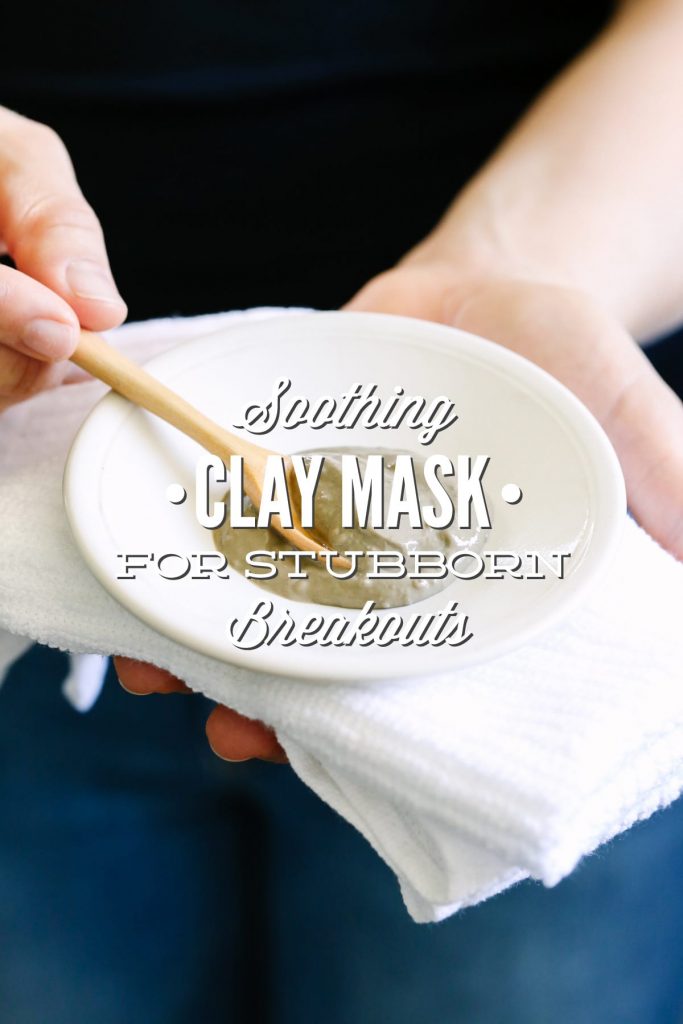 It wasn't always that way, the natural part.
In fact, there was a time, just a few years ago, when my medicine cabinet was filled with every topical breakout treatment available, and my wallet was empty due to the huge expense of such treatments. Now, I cringe when I think about the ingredients many of those treatments were made with, yet, at the time, I trusted them because they were sold in the store. I trusted that they were safe.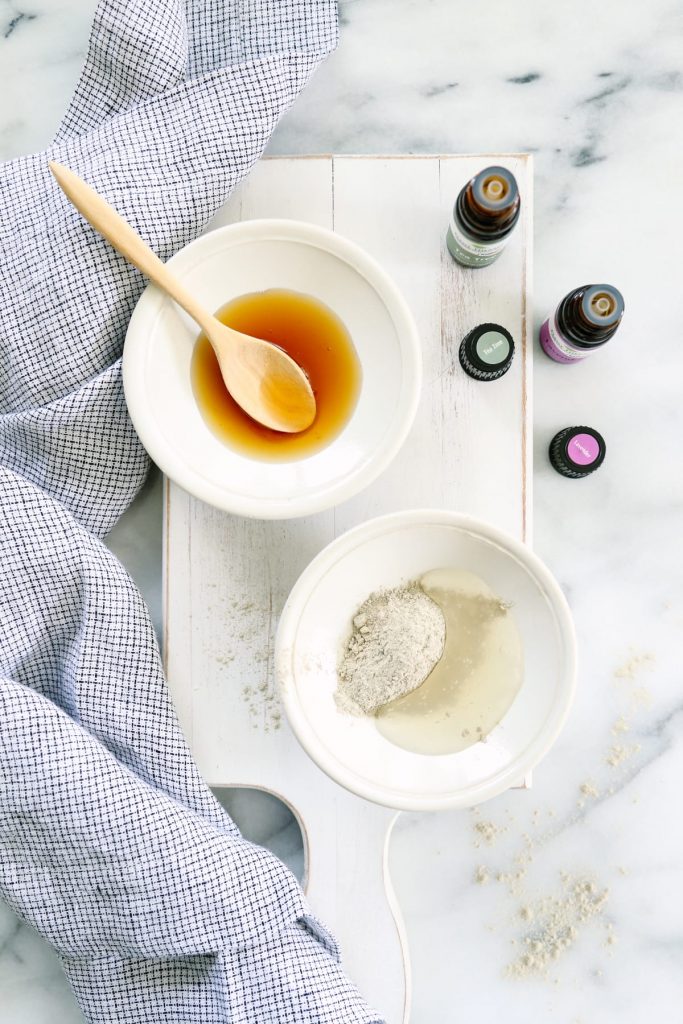 With each new breakout, I would turn to a new product, because the last product just must have been all wrong for my skin (since nothing ever helped my breakouts). The more I experimented with products, the worse my skin would get, and the cycle of breaking out and purchasing new products would continue.
I never once stopped to think that my skin problems may be due to deeper issues, like hormones, stress or gut issues. I also never thought about the damage I might be inflicting on my skin by constantly changing my toxic-at-the-time skincare products and routines.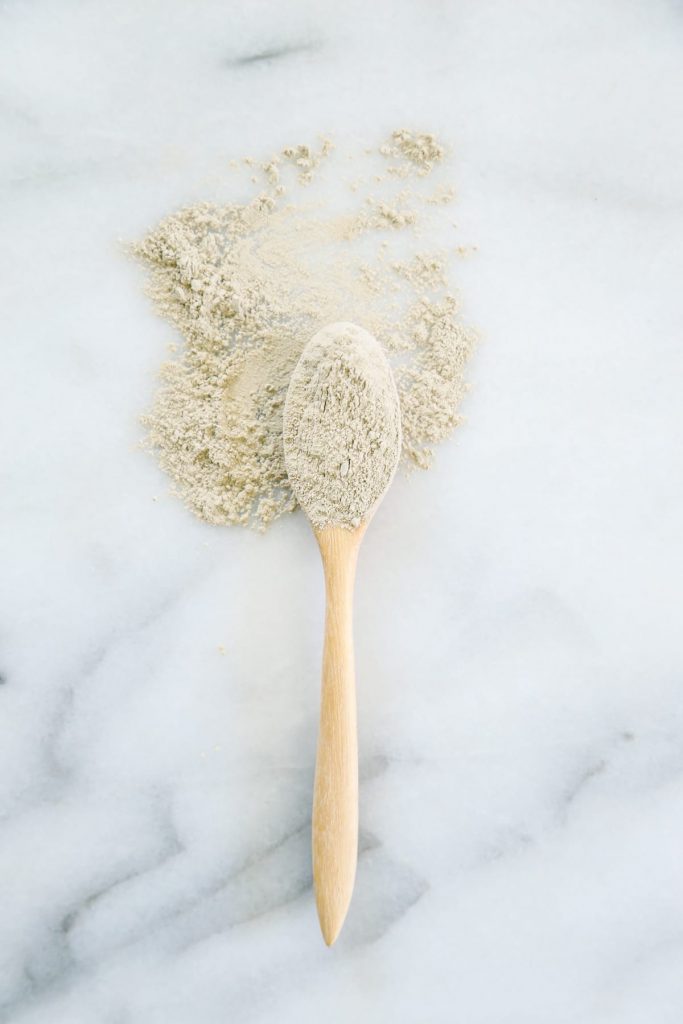 It's taken me years to find a natural skincare routine that I love, and finally ditch all of my former products. Today, I keep my skincare routine consistent and simple: makeup remover balm, aloe and honey facial cleanser, homemade astringent, and oil moisturizer. That's it! Occasionally, I'll use a homemade scrub on my skin.
Even with a natural skincare routine, I still face that dreaded b word, especially around that certain time of the month, or during stressful times. I've learned that when I face breakouts, it's time for me to stop and evaluate what's going on with my body…
Do I need to get more sleep? What about water? Am I drinking enough water? Have I introduced any different foods into my "diet"? Am I under more stress right now? Am I taking care of myself? Am I consuming a fair amount of probiotics?
Many times, the breakout answer I'm seeking can be found in one of these questions.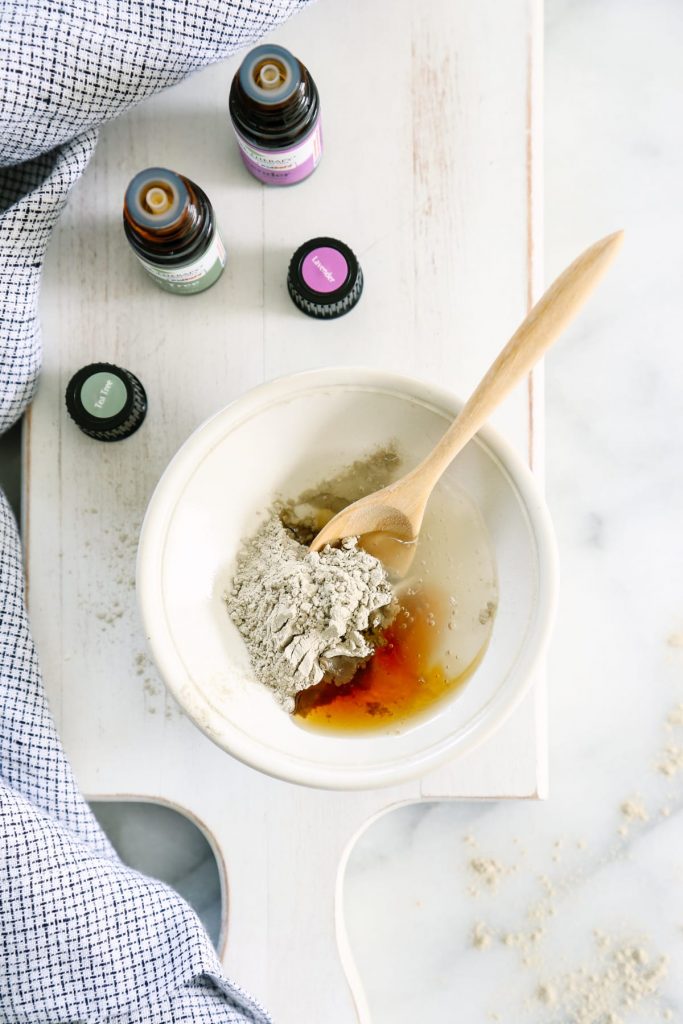 And while I now acknowledge that breakouts may be caused just as much by the internal as the external factors, I also rely on a few external factors to help fight against a stubborn breakout. My favorite defense is a simple clay mask that's made with simple ingredients, already found in my DIY skincare "tool-kit:" aloe, honey, clay, and essential oils. Let's take a look at each ingredient…
Aloe: Aloe vera is a common ingredient used to treat sunburns due to its soothing and antioxidant properties. Since we know aloe is great for the skin, why not add it to a face mask for breakouts? Aloe may also help to reduce scarring, which, of course, can be an issue with breakouts. If you're interested in some of the benefits of aloe vera for acne, this article is really insightful.
Raw Honey: Raw honey is simply honey that hasn't been pasteurized. Due to the lack of pasteurization (heating), raw honey is naturally rich in antibacterial and probiotic properties. Honey is also gentle on sensitive skin, but tough enough to remove dirt and other impurities. If you can't find raw honey in your area (although many stores/markets now sell raw honey, so take a look before dismissing this ingredient), pasteurized honey may be used. This article talks more about using honey for acne.
Clay: Bentonite clay is made from volcanic ash. The resulting clay is rich in minerals. When used externally, the clay may help to clarify the skin, unclog the pores, and reduce inflammation associated with breakouts.
Essential Oils: Two essential oils are added to this mask, lavender and tea tree essential oil, for their soothing and antibacterial properties.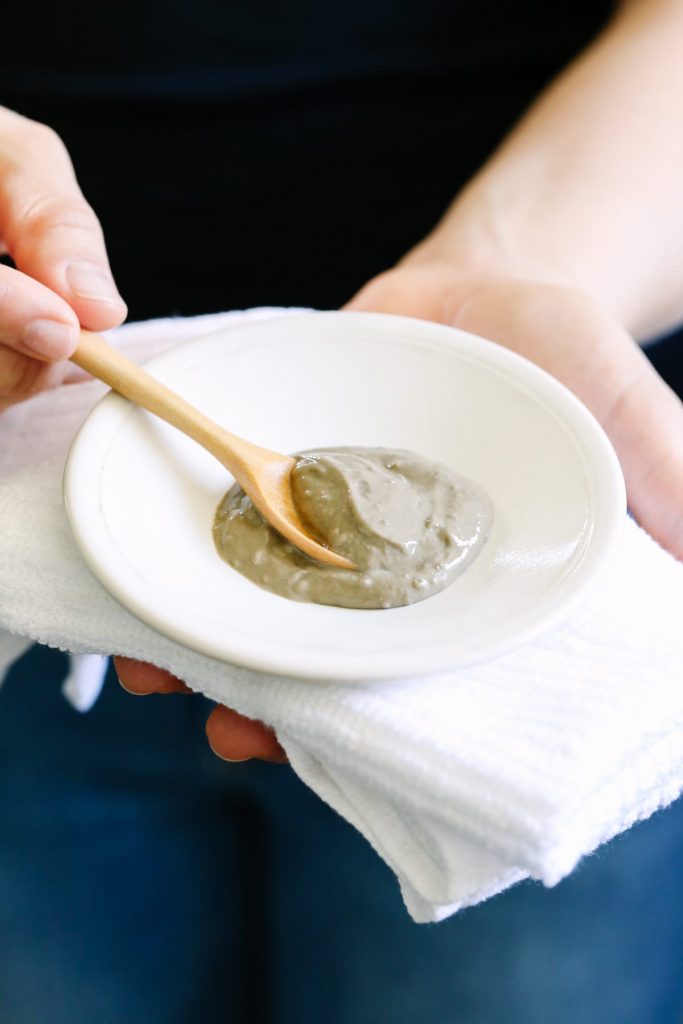 Each ingredient comes together to soothe my irritated skin and fight against a stubborn breakout. I've used this mask as a weekly preventive facial mask (it's gentle enough on my skin that I can use it two times a week, if needed), as well as a breakout spot treatment for just one area of my face or neck.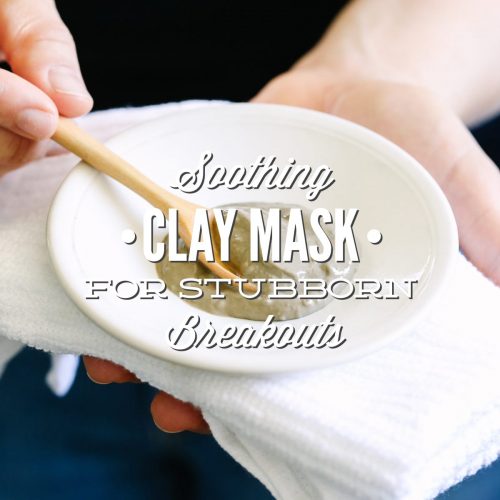 Soothing Clay Mask For Stubborn Breakouts
This mask can be used on a weekly basis, or as an occasional mask for pesky breakouts. Clay is the base ingredient in this mask. I've left the clay choice up to you: French green, rhassoul, or bentonite. The mask may be used as a weekly mask, or used as a frequent spot treatment.
Instructions
In a medium-size bowl (you'll want lots of room to stir the ingredients), stir or whisk together the ingredients. It's important to avoid using metal when working with bentonite clay, so opt for a wooden or plastic spoon or fork.

The mask should be wet and a bit lumpy. If the mask is too dry or hard to stir, add a bit more aloe vera gel until you reach the desired consistency.
Ingredient Notes
Once a month I like to use a charcoal face mask. The charcoal mask provides a nice skin detox every so often. The charcoal mask is a bit too much to use on a weekly or even bi-weekly basis, at least for me. This clay mask is gentle enough to use weekly.
When used a spot treatment, for an individual breakout, I like to use this mask once a day.