This post may contain affiliate links. Affiliate links come at no extra cost to you. These links allow me to share the products I authentically recommend (and use) and support Live Simply by receiving a small commission.
I think it's been established, I have quite the past.
I've been a beet-hater (now, a lover). A Chick-Fil-A and fast food lover (before real food). I recently gave up store-bought laundry soap (thank you awesome homemade recipe), but still have yet to give up shampoo (I just can't do it, yet). If it smells of toxins, I've probably smeared it on my body or eaten at least a few bites in my lifetime. It's true!
Over the past couple of years I've been on a mission to not only remove the "dirty" ingredients from our food, but also our personal care products. It hasn't always been easy. I've had some serious ties to many toxic products. Some nostalgic (the smell of Tide), others just too comfortable to give up. The thought of switching store-bought products for homemade versions seemed complicated, far from simple.
I slowly started with my go-to product, foundation powder. Hey, I love my make-up. It's magical, remember?  I was pleasantly surprised how a few simple ingredients and five minutes could make a great product that was safe for my skin. Easy peasy. Since that first experiment, I've made: lotion/body butter, surface cleaner, body wash, toothpaste, laundry soap, vapor rub, and boo-boo cream.
Last month I switched-up my homemade skin-care regime. Even with my homemade lotion and natural face wash, I was noticing increased break-outs and peeling. After good counsel from my friend and natural skin-care guru, Jessica, I decided to change things up and create a new lotion/body butter recipe. Every good skin-care regime needs a bit of a change every now and then.
Jessica also recommended trying an astringent after washing and before moisturizing. At the mention of "astringent" my mind drifted to my teenage days and the expensive blueish-green bottles of Clinique.  For years, I used those toxic bottles of astringent, never noticing any improvement to my skin (probably more damage).  Finally one insightful day, I realized I was much too poor for $30 astringents.
For nine years, I haven't used any astringent. With the mention from Jessica I decided it was time to revisit astringent, but this time with a homemade version. With three simple ingredients I was able to make a pH-balanced, homemade facial astringent recipe, for just pennies.  In fact, the ingredients for this simple and natural astringent were already in my cabinets, just waiting to be used.
This recipe is made with three simple ingredients: distilled water (yes, you need distilled), Apple Cider Vinegar, and a few drops of essential oil (optional, but helpful). The simple ingredients create an astringent that tightens pores, keeping the unwanted junk from entering. Much like the Avengers– protecting and defending you from all the bad guys wanting to wage war on your lovely pores. If you have oily skin, like myself, this astringent is your new best friend. Simply apply using a cotton ball, after cleansing your face in the morning and evening, and follow with a moisturizer.
Simple Homemade Facial Astringent
Ingredients
1 cup distilled water this is important to keep bacteria from forming
1/4 cup apple cider vinegar
10 drops lemon essential oil (optional) or your favorite essential oil. Other suggestions: lavender or geranium
Instructions
In a large bottle (use glass, if using essential oils) combine the ingredients. Shake well.

To use, Keep on the counter away from direct sunlight. Apply a small amount to a cotton ball or pad and wipe face.
Recipe Notes
The solution keeps about a month, for me. 
If you make this recipe, be sure to snap a photo and hashtag it #LIVESIMPLYBLOG. I'd love to see what you make!
My Free Crash Courses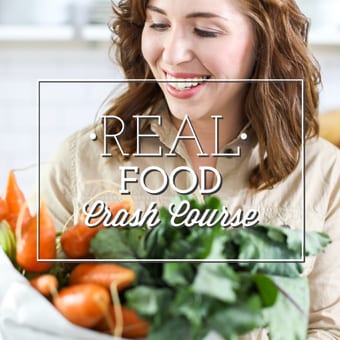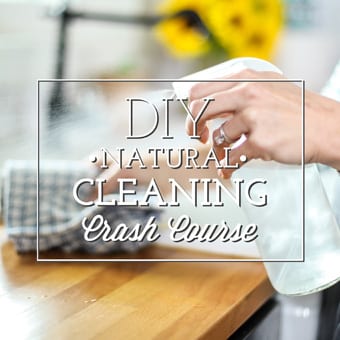 Subscribe to download the Courses