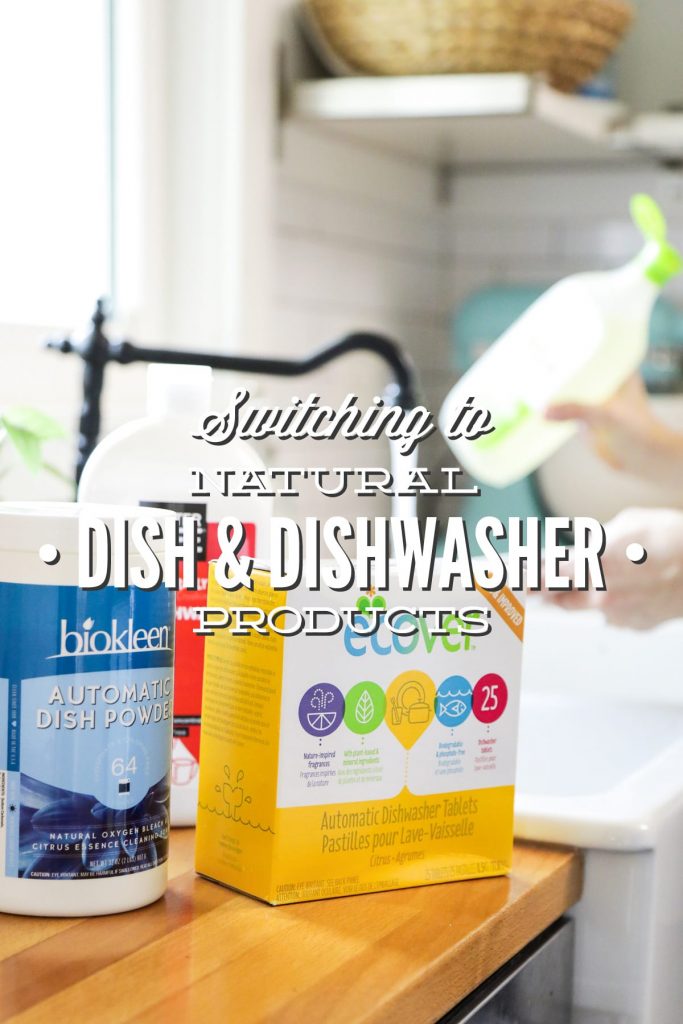 When my family first started our natural living journey, we didn't have the financial means to purchase lots of different products and ingredients. Money was definitely tight as a single income family. In an effort to maintain both my mental sanity and our financial stability, I had to figure out how to make the switch from toxic products to more natural options. My solution was a simple one: Embrace this makeover as a journey. A slow, steady journey; swapping one product at a time.
I personally believe the best products to start with are the ones most often used. For me, this meant first swapping my daily face cleanser, toner, moisturizer, body soap, toothpaste, all-purpose cleaner, dish soap, and eventually makeup for more natural options.Slowly, as my old (toxic) products ran out, I would search for replacements.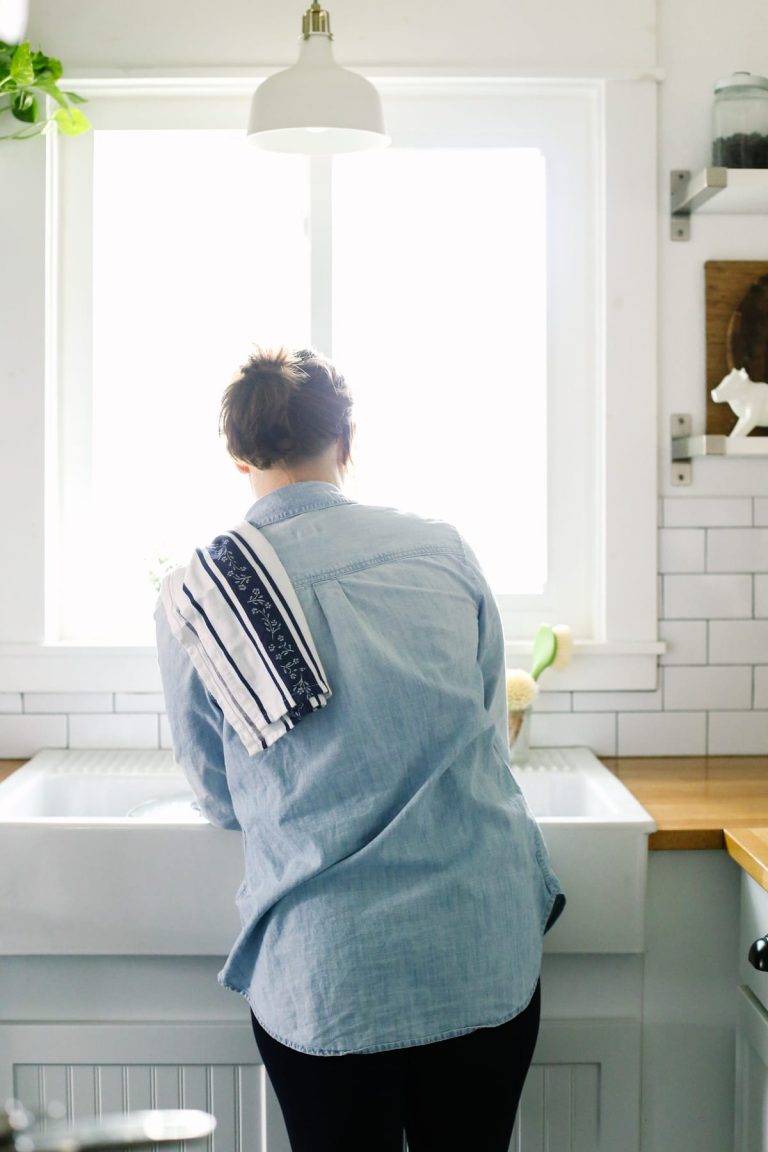 A few years ago, this process was difficult, since there weren't a lot of options for "more natural" products like dishwasher soap, laundry soap, makeup, etc. This meant that I had to come up with homemade solutions for some of these products. I've shared many of these solutions here on the blog, in my cleaning book, and will be sharing more in my upcoming body book (Natural Body Care Simplified, coming December 2017).  
When I first started this journey, I wanted someone to walk alongside me. Someone who had walked the same path I was currently traveling down. Someone who could come alongside me and say, "Hey, you're looking for a more natural replacement for ______? Cool! Here's what I've tried and loved." My desire is to be that someone for you. And I would love if you would also be that someone for me. Together, we can share about the swaps we're making, what we've tried, and the products we're using and loving.
This is the first post in a monthly series called, Switching to Natural Products. Each month I'll round up some of the products I've tested and enjoyed using in a particular category. Some of the categories will be home-based and others will relate to body care.
First up, let's talk about cleaning the dishes. We all have them, and we all need some sort of soap to get them clean. Today, I'm going to share my favorite products, based on what I've tried. This isn't an exhaustive list of every option available. If I try new products in the future, I'll be sure to update this list.
I've provided some information about where to source each product, along with the Environmental Working Group's rating for the product. You'll notice that most brands make both fragrance-free and scented versions of the same product. The fragrance-free options almost always receive a better/cleaner score from the EWG.
Switching to Natural Products
The Dishwasher
Ecover makes several good cleaning products, including an automatic dishwasher tablet. The tablets are available at most health food stores (including whole Foods) and online. One box, containing 25 tablets, costs roughly $6-8.
Environmental Working Group Score: B, due to fragrance (citrus, yellow box). There's also a fragrance-free option (blue box). 
Seventh Generation products are sold even in conventional grocery stores, so if you're looking to make a switch today (and don't have a health food store in your area or a desire to order online) this is a good option. The powder soap is wrapped in a seal, which makes the packs easy to use–just like a tablet. One package, containing 45 packs, costs roughly $9.
Environmental Working Group Score: A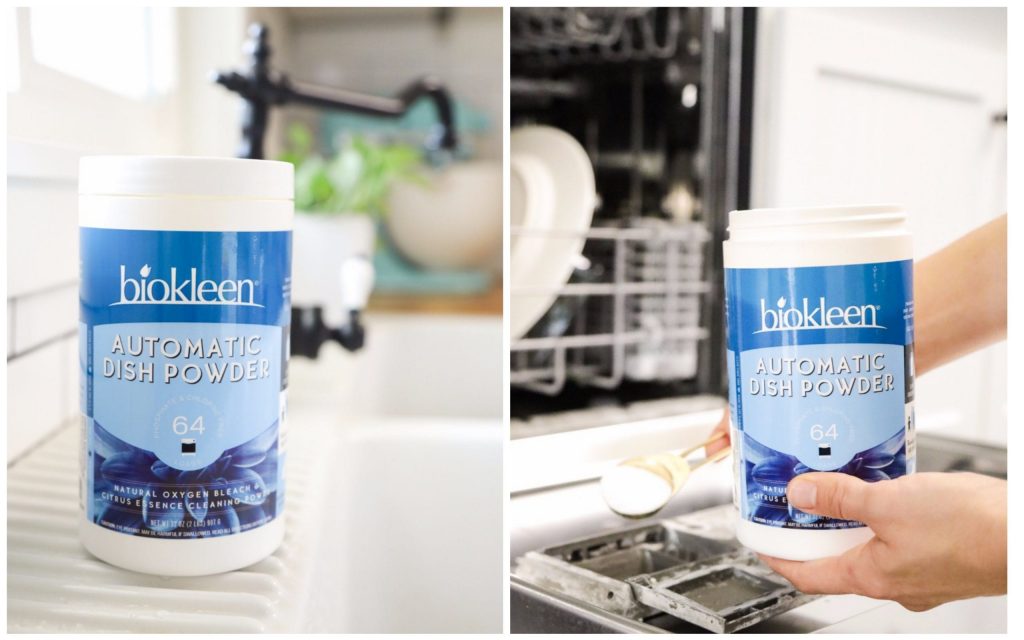 I haven't used this dishwasher powder in a while (I prefer a tablet option). When I needed the product for the photos in this post, I went to Amazon, found the product, and clicked the purchase button. I didn't realize that I accidentally purchased the citrus-scented powder versus the fragrance-free (Free & Clear) option. The scented version receives a C from the Environmental Working Group. The fragrance-free option receives an A. Both containers are blue and white, so make sure you look for the words "Free & Clear" on the label. This option can be found at some health food stores and online. A 32-ounce container costs roughly $13.
Environmental Working Group Score: A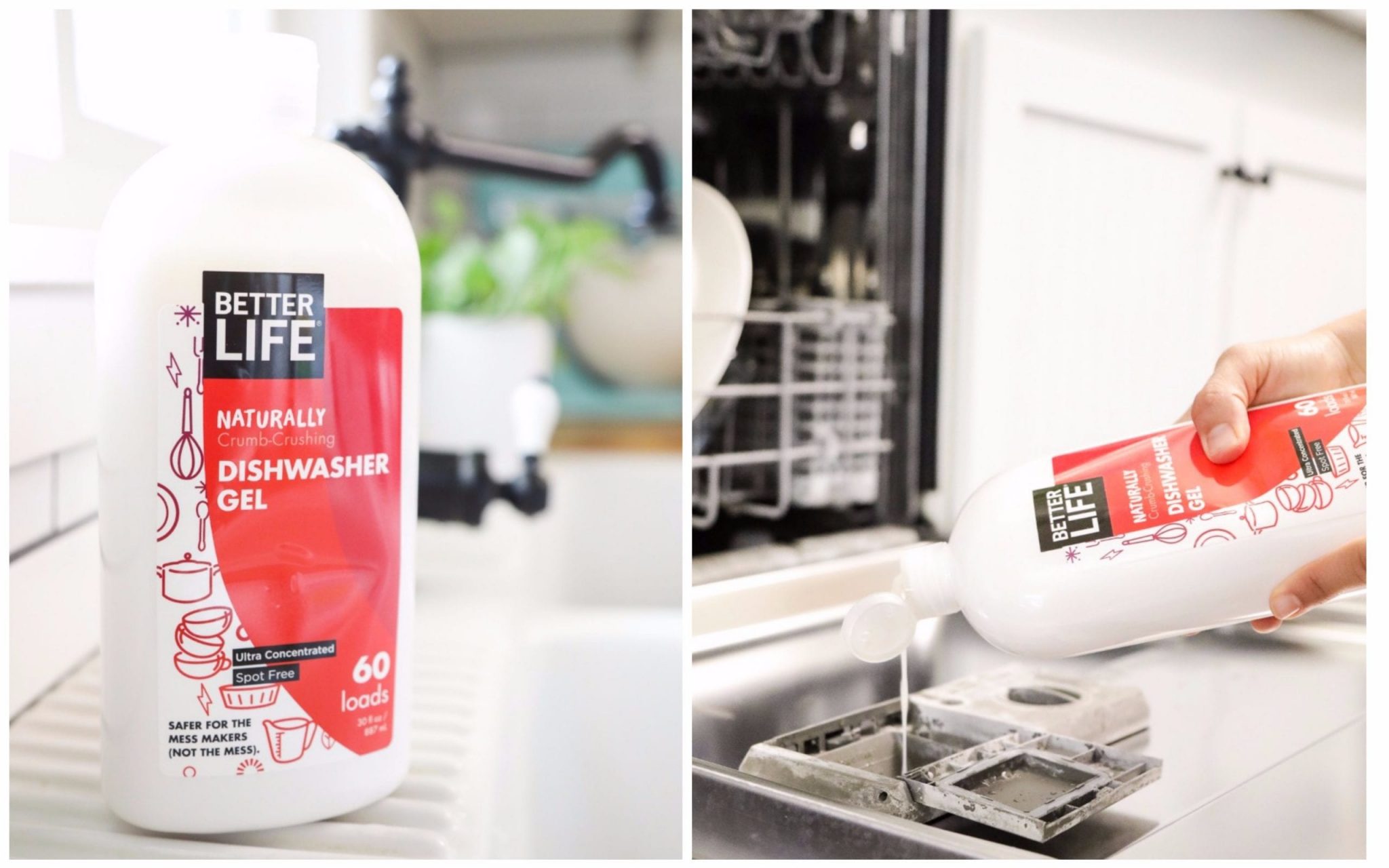 I discovered this company while searching for natural dishwasher gel options on Amazon, and I was impressed with the A rating from the EWG. We tend to stay away from dishwasher gel (Dustin doesn't think it works very well), but this one was impressive. It actually worked, even with our hard water. The gel is sold online, and possibly in some health food stores. A 30-ounce bottle costs roughly $11.
Environmental Working Group Score: A
The key ingredient in this do-it-yourself option is Sal Suds, castile soap's super strong brother. Castile soap doesn't provide enough grease-fighting power (in my opinion) to make a good dish soap, so Sal Suds is a great alternative. Sal Suds is highly concentrated so it needs to be diluted. All you need to add is water, and I also like to add a bit of vinegar to help with the rinse and shine. A 32-ounce bottle of Sal Suds costs roughly $13.
Environmental Working Group Score: A
As mentioned before, Ecover may be found at most health food stores, including Whole Foods. I've found that a lot of "more natural" brands are only available online, which is great if you have time to order a product, but it's also nice to have an in-store option. One 25-ounce bottle costs roughly $4.
Environmental Working Group Score: A (fragrance-free option), B (many of the scented options)
I'd love to hear from you in the comment section. Tell me what you're working on swapping in your home, what you've already swapped, what you want to swap in the future, and any products you particularly love (or don't love).