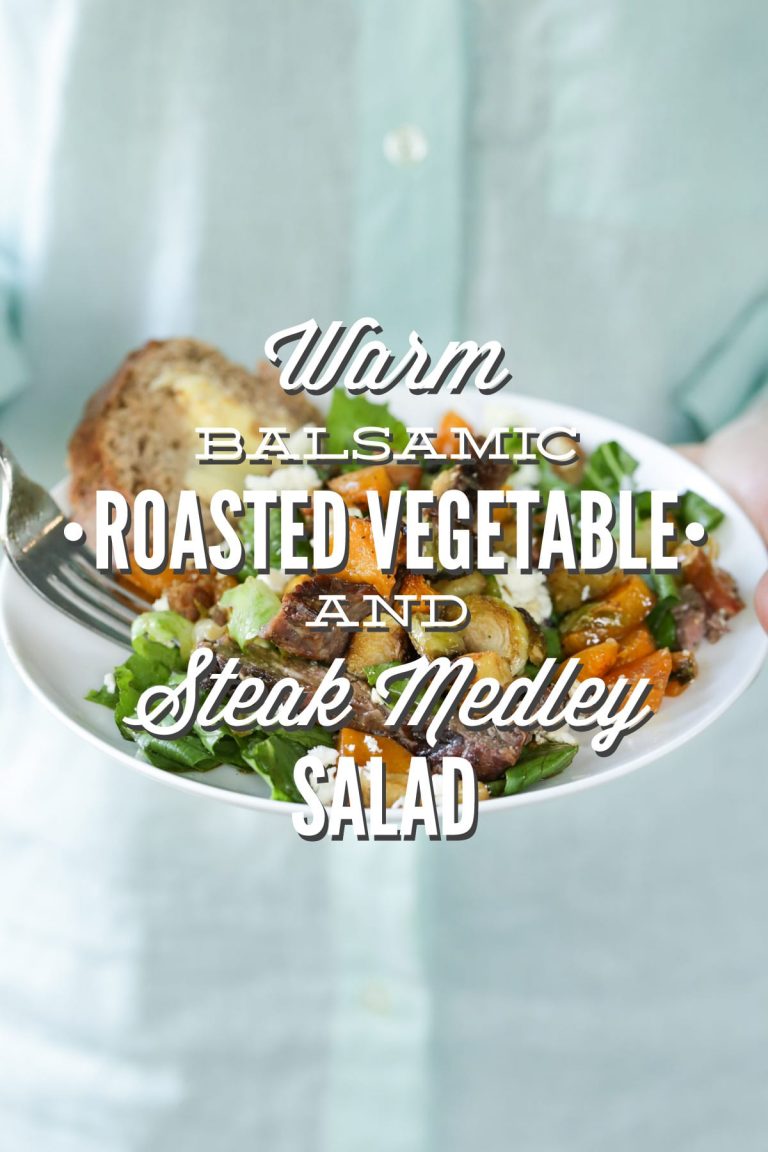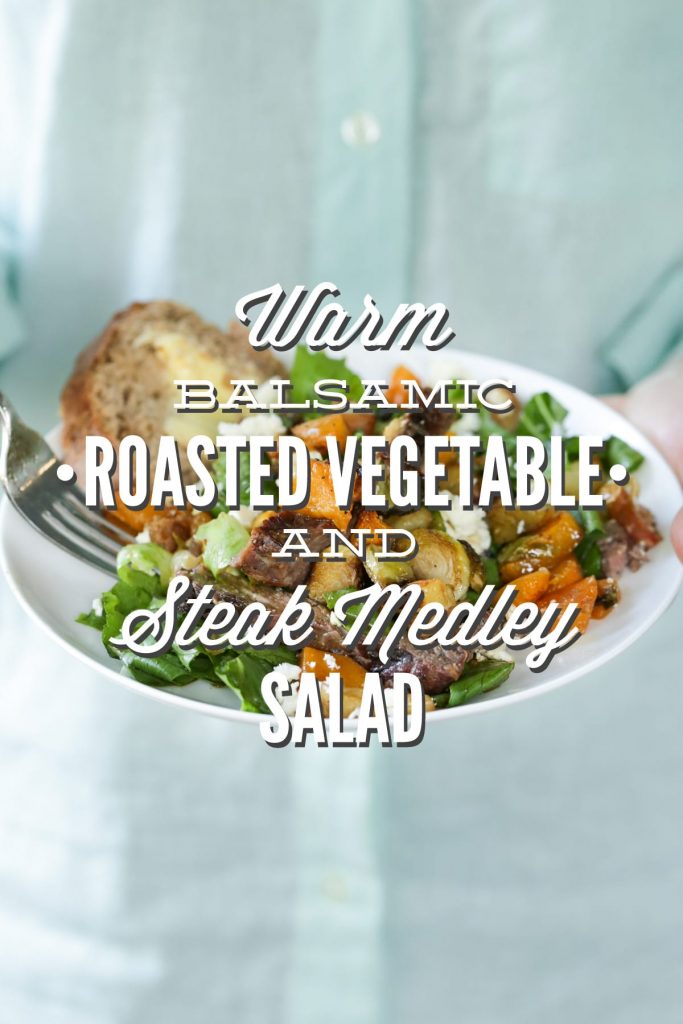 Have you noticed a trend around Live Simply?
I'm a lover of homemade cleaning products and chocolate is my best friend, but when it comes to salads, well, that food group is seriously lacking around here. In fact, I've posted more salad dressings than actual salads.
It's not that I don't care for salads; rather the real issue boils down to patience and time. After fixing a main course, our side dish (which is often a salad), is the last thing I want to think about. This means our typical salad is generally very simple: a leafy green and whatever raw vegetables I can easily grab from the fridge. A homemade dressing is the star of the show.
I've been stuck in the boring simple salad routine for years, but a couple of weeks ago my mediocre salad life was forever changed.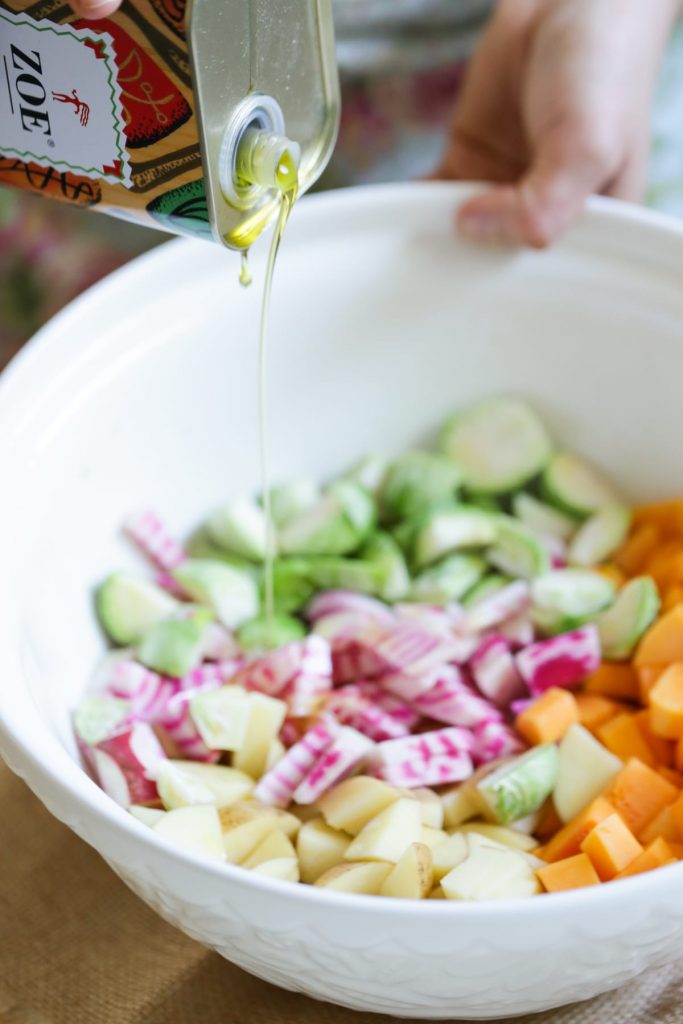 Tuesday nights have become our date night. Since our area is seriously lacking in Mom and Pop restaurants, Dustin and I usually frequent the same four places.
One of my favorite restaurants is a pizza place called, "Pizzeria Gregario." This little restaurant serves the best sourdough pizza (the starter is supposedly 50 years-old!), and sources all the ingredients locally. This family-owned favorite goes far beyond just amazing pizza. Since Pizzeria Gregario is a farm-to-table style restaurant, the side menu is always changing which is pure heaven for a foodie. Florida isn't exactly known as the Fertile Crescent of produce, so it's always intriguing to read (and taste) the interesting combos the chef pulls together.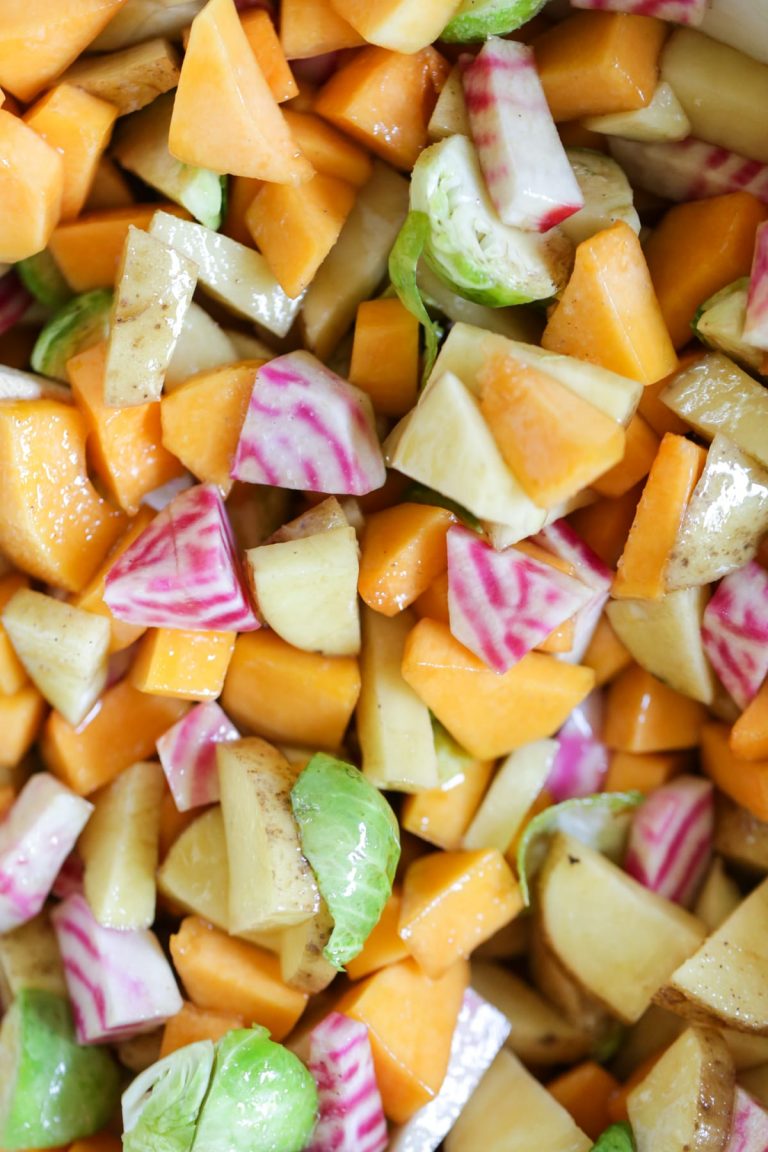 A couple of weeks ago we visited Gregario for the umpteenth time. A warm balsamic vegetable salad topped the ever-changing side menu. Hearty roasted spring vegetables were piled high on a bed of mixed greens, and then topped with a simple balsamic dressing. The description captivated my deprived salad taste buds. Upon the first bite I promptly declared, "No more boring salads, Dustin! This is a salad-changer!"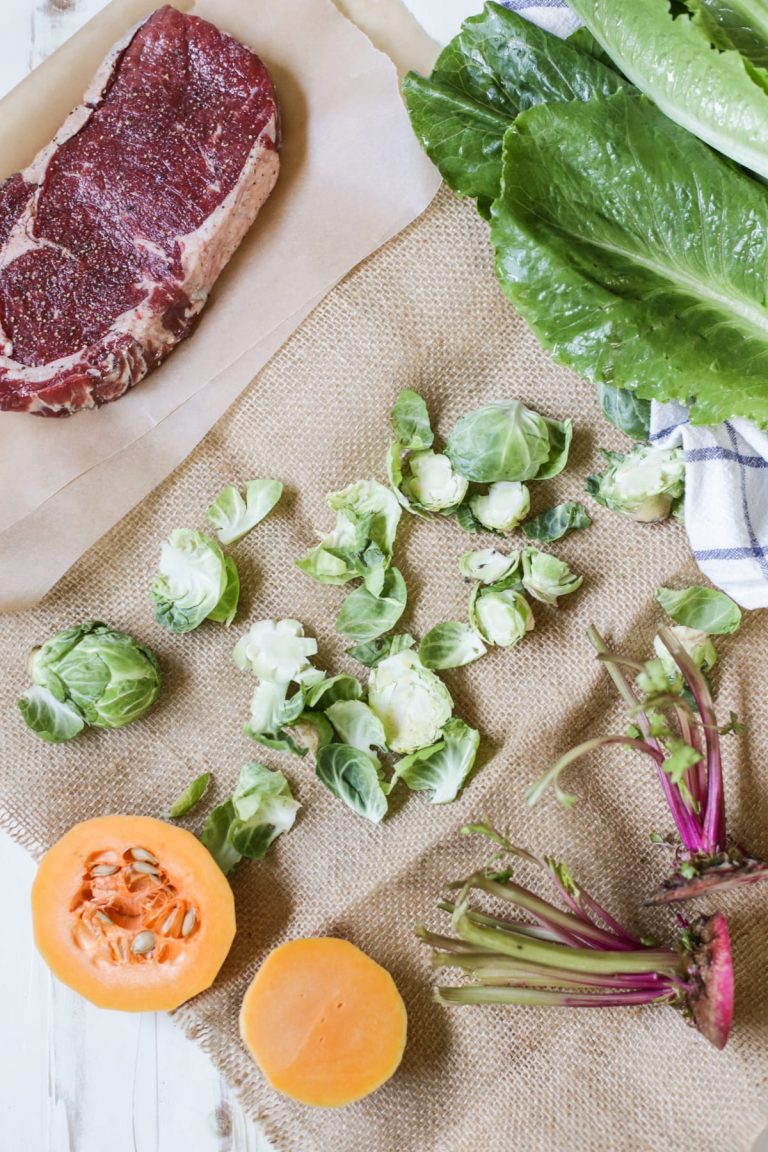 Gregario's hearty spring salad has now been recreated multiple times in our home. And because friends don't keep amazing food secrets from each other, I have to share the recipe with you. Hint: it's coming, just keep scrolling!
This salad is a simple combo of perfectly roasted, hearty spring vegetables. I've listed my favorite veggie combo in the recipe, but you're welcome to add your own favorites. This salad is really versatile which means it can be adapted with the changing seasons. For the meat lovers (Hi, Dustin!) grilled ribeye steak (the perfect cut for quick grilling) is added to make this salad a complete meal. Roasted vegetables, steak, and a simple dressing. Salad just doesn't get any better than that, my friend.
Now, before we move on to the full recipe, let me warn you: Don't panic over the amount of veggies that need to be chopped! The chopping is the hardest part in this recipe. If you're limited on prep time during the week, I recommend chopping all the vegetables (except the potatoes) during your prep time. Simply store the vegetables in a container lined with a damp paper-towel for 3-4 days. Easy peasy!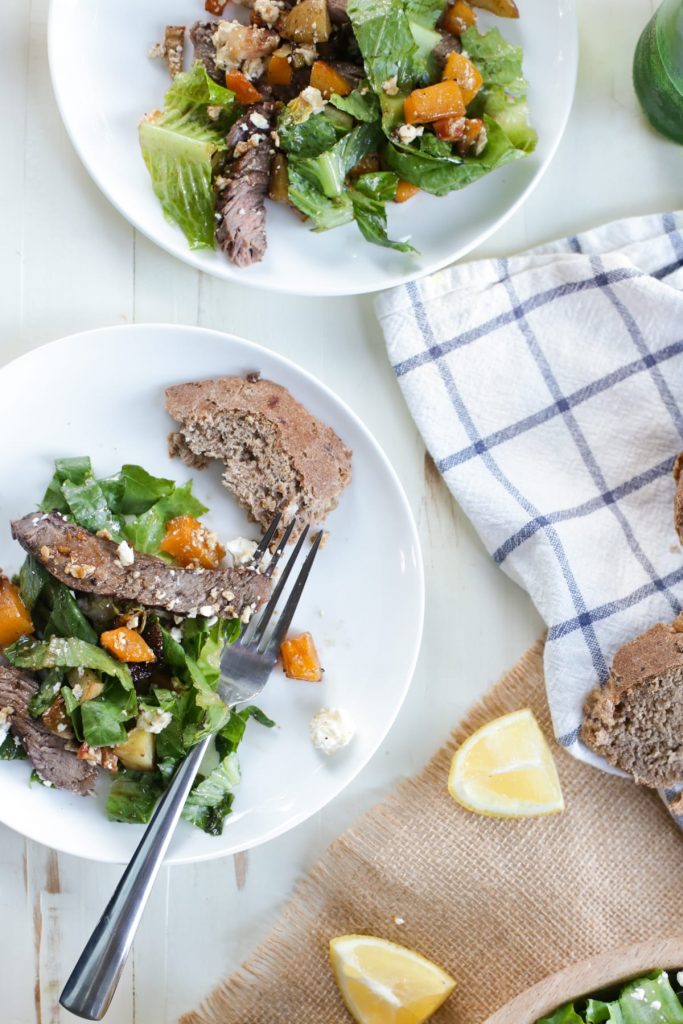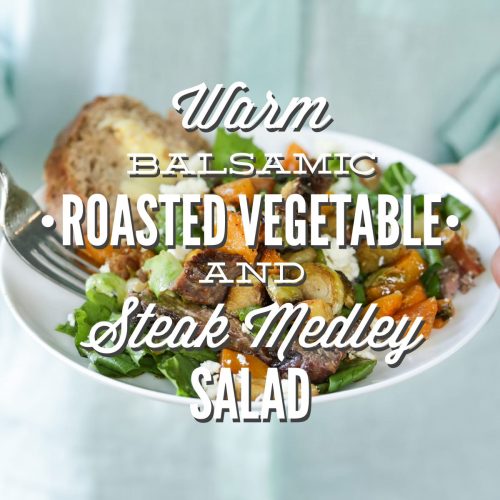 Warm Balsamic Roasted Vegetable and Steak Medley Salad
This salad is a simple combo of perfectly roasted, hearty spring vegetables. Roasted vegetables, steak, and a simple dressing. Salad just doesn't get any better than that, my friend.
Ingredients
Salad
1

butternut squash

small, peeled and chopped (about 2 1/2 cups)

3

buttercream potatoes

chopped (You may substitute fingerling or small red potatoes)-no need to peel

2

beets

peeled and chopped (I like Chioggia beets)

10

brussels sprouts

quartered (toss or compost any loose exterior leaves)

2

TB

extra virgin olive oil

1

TB

balsamic vinegar

1-2

lbs

ribeye steak

I use 1 lb for two people

salt

and pepper

1

head of romaine

or green leaf lettuce. Another option is 6-7 cups of arugula or spinach.

1/3

cup

feta cheese

or more!
Dressing
1/4

cup

extra virgin olive oil

2

TB

balsamic vinegar

1

TB

lemon juice

1

garlic clove

minced

salt

to taste
Instructions
Preheat the oven to 450F.

Place the chopped butternut squash, potatoes, beets, and Brussels sprouts on a baking sheet. Note: Make sure all the chopped vegetables are relatively the same size. Evenly spread the vegetables across the baking sheet. You may also need to oil your baking sheet before adding the vegetables.

Sprinkle the vegetables with 2 tablespoons of olive oil, 1 tablespoon of balsamic vinegar, and salt and pepper (to taste). Toss the vegetables in the oil mixture. Roast the vegetables for 30-35 minutes until the potatoes and butternut are soft when pierced with a fork.

While the vegetables cook, sprinkle the steak with salt and pepper. Allow the salted steak to rest while the grill is heated. Cook the steak on the grill for 4-6 minutes on each side (depending on size).

While the steak cooks, whisk together the salad dressing and wash/dry the greens.
Notes
Find all my favorite kitchen tool essentials, here.
Nutrition
Calories:
906
kcal
Carbohydrates:
71
g
Protein:
44
g
Fat:
53
g
Saturated Fat:
15
g
Cholesterol:
107
mg
Sodium:
360
mg
Potassium:
2639
mg
Fiber:
14
g
Sugar:
13
g
Vitamin A:
28530
IU
Vitamin C:
136.2
mg
Calcium:
317
mg
Iron:
13
mg
Kid Note: Piper (my five year-old) isn't a big salad fan, so I serve a piece of steak and vegetables on the side with a small amount of lettuce.
More Real Food You May Like:
 3 Five-Minute Homemade Fresh Herb Salad Dressings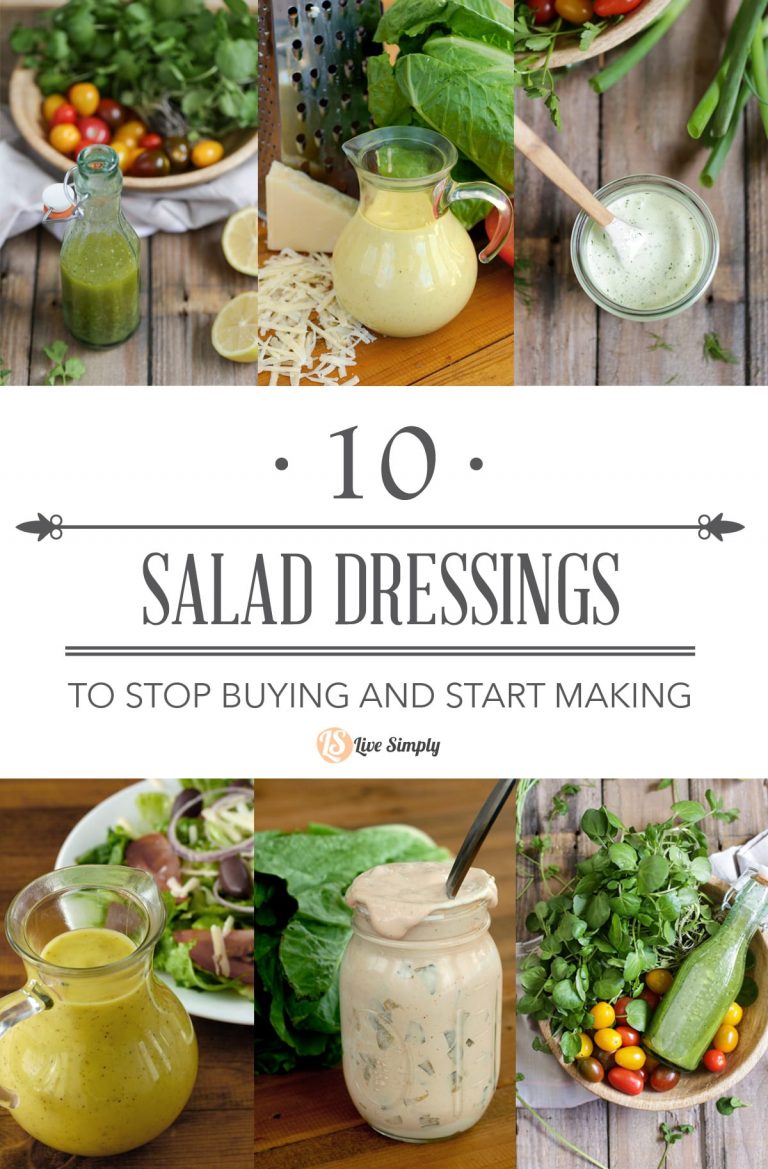 10 Salad Dressings to Stop Buying and Start Making