We made it to the last recipe of summer 2017. That is, the last summer-inspired recipe that will be shared on Live Simply.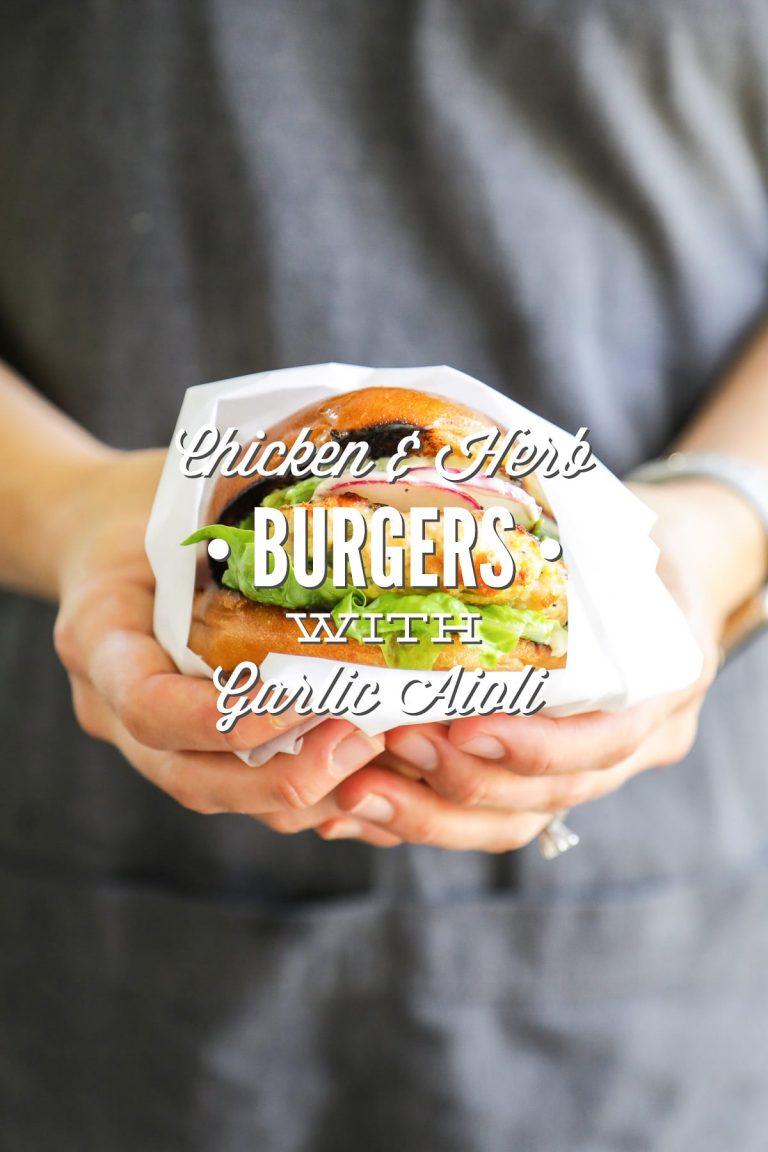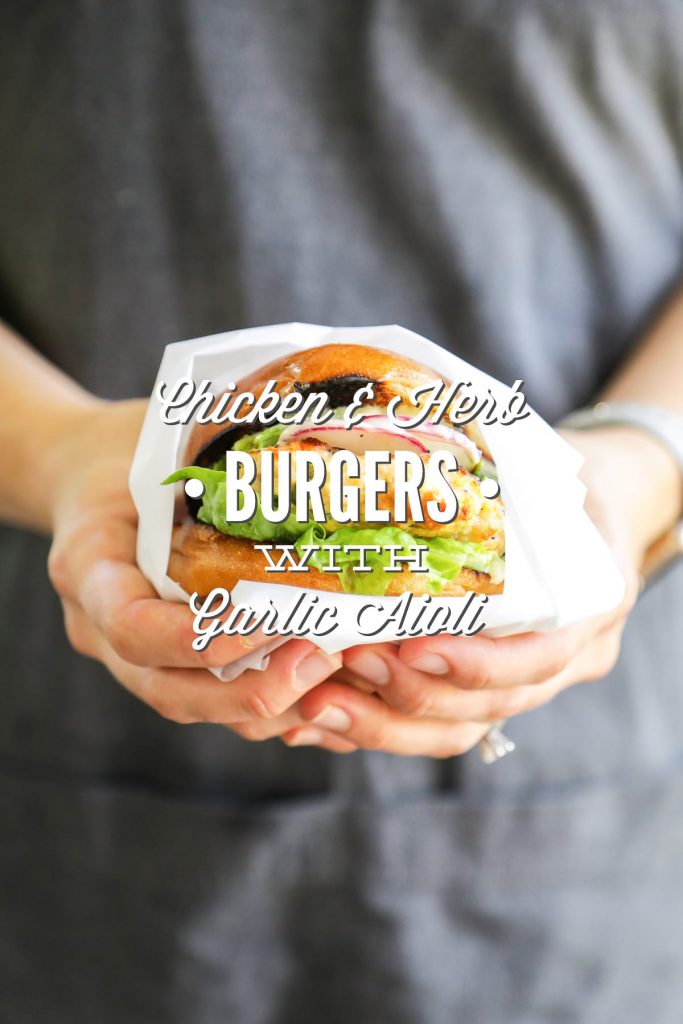 Later this week, we're going to shift our focus from the grill, summer pies, and tomato salads and soups to lunch prep, quick breakfast ideas, meal planning tips, and sourdough. Before we do that, I thought it would be fun to recap what we made over the summer. Of course, just because our conversation here on Live Simply is transitioning away from summer recipes, doesn't mean that our meals need to make the same transition just yet. My family will still be enjoying kebabs, popsicles (after school and on the weekend), and grilled flatbreads for a few more weeks (or even months, because Florida doesn't cool down until November or December).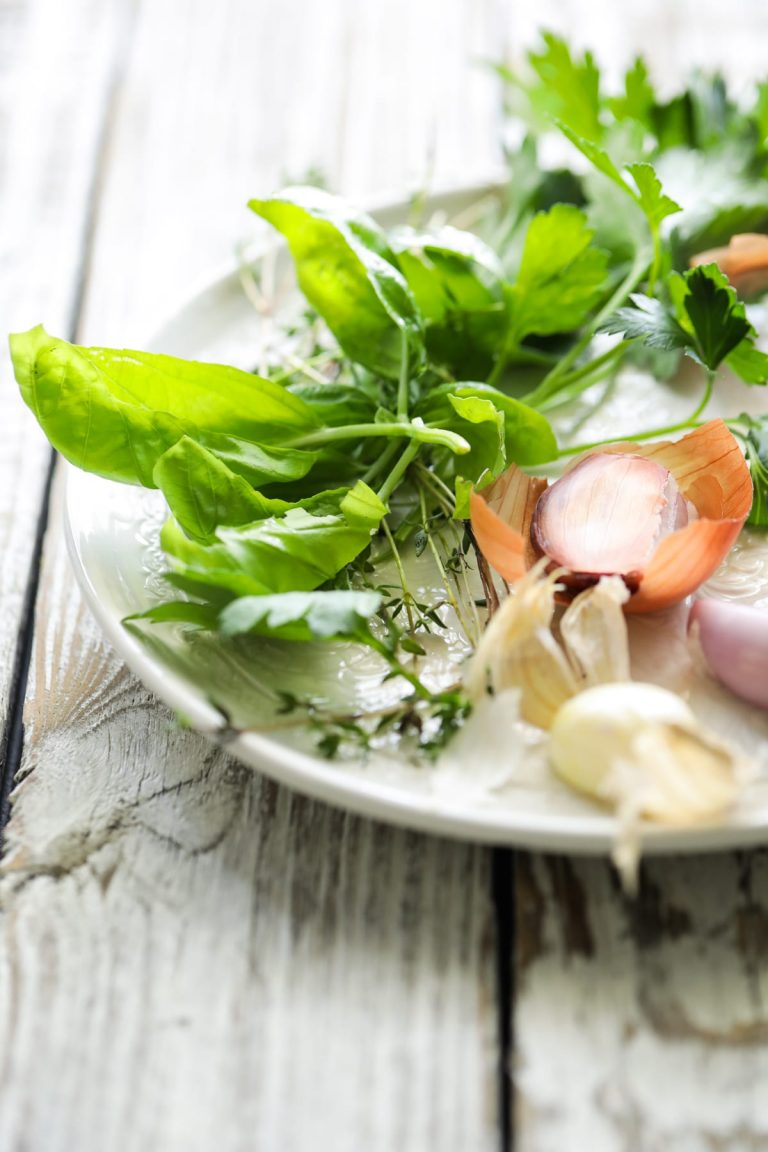 In June, we made pesto flatbreads on the grill (my favorite summer meal), a kale and romaine caesar salad with homemade croutons (this was the start of my summer obsession with croutons), einkorn cupcakes, sheet pan burritos, and a mixed berry pie. We also talked about our favorite food documentaries to watch over the summer.
Most Popular Recipe: Grilled Pesto Salad Flatbreads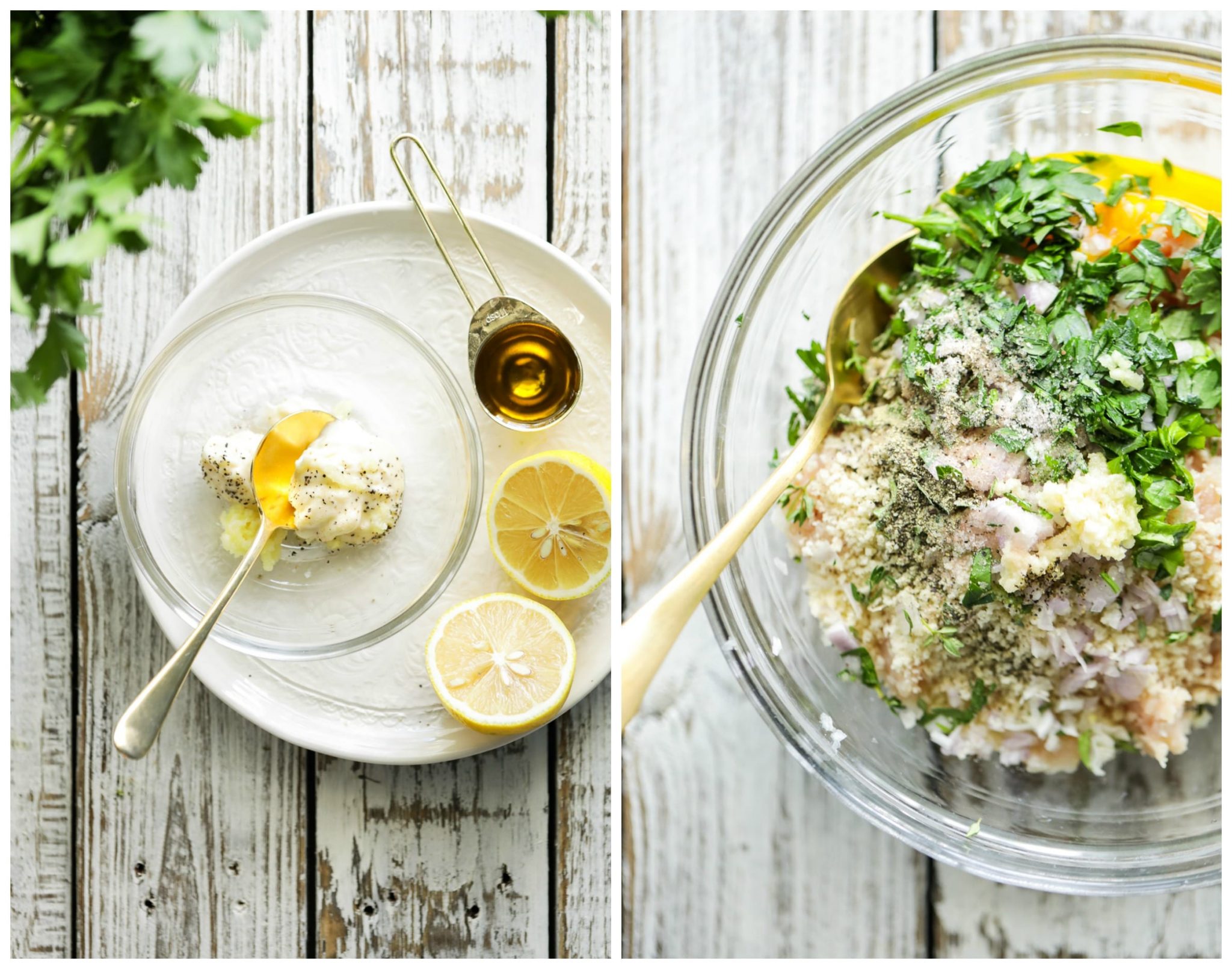 July was a hot month. To make up for the heat, we made popsicles twice in just a couple of weeks: Homemade Fudge Popsicles (an alternative to Fudgesicles) and Peanut Butter Fudge Popsicles. We also found comfort from the heat in a cold chicken salad made with curry, mango, and turmeric. The heat didn't stop us from turning on our ovens so we could make a burst tomato pasta, fresh tomato and red pepper soup, and veggie nuggets. And remember the time we mashed up extra avocado to make a face mask? That was fun and a bit horrifying for the family… "Mommy turned into a monster!"
Most Popular Recipe: Homemade Fudge Popsicles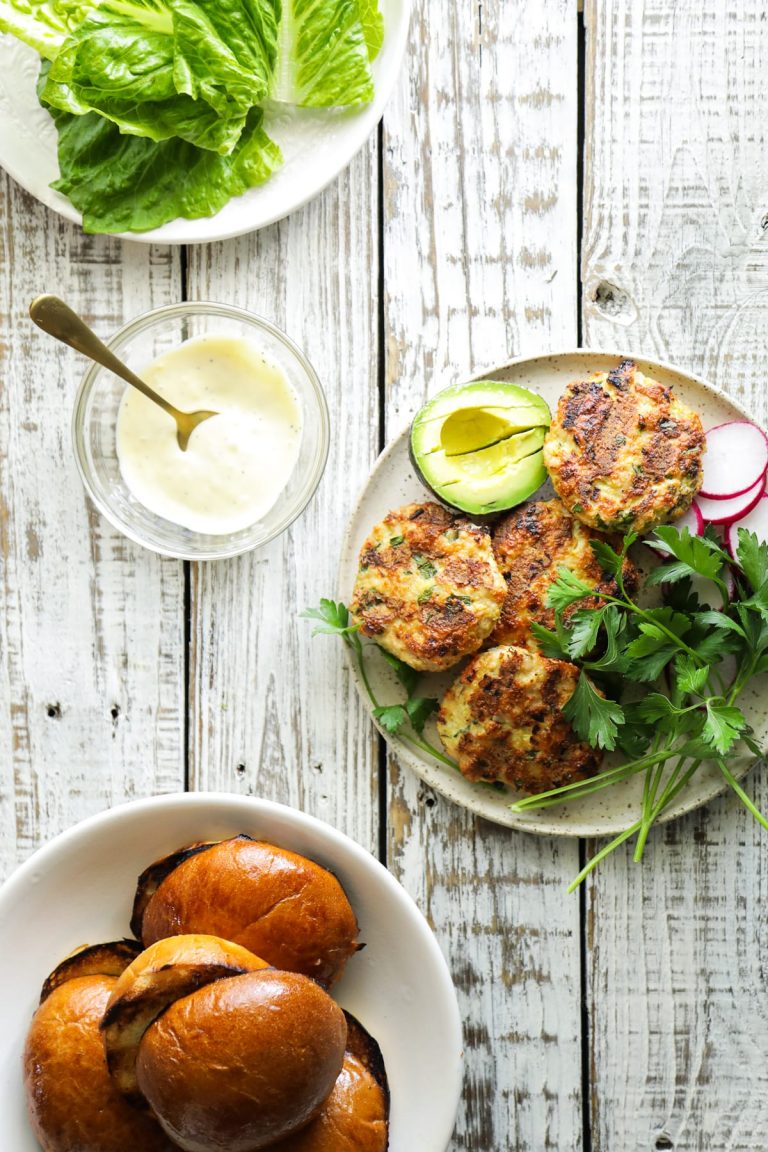 In August, we made cherry toast, mango granola bars, chicken and veggie kebabs with homemade chimichurri sauce, a tomato panzanella salad, and a chilled chocolate pudding pie. Of course, August isn't over just yet, but as of this week we're going to start focusing on back to school prep, simple fall meal ideas, and more. It's time to make the transition from the best summer has to offer to the best fall has to offer–it's crazy how fast time flies, right?!
Most Popular Recipe: Honey-Cherries and Nut Butter Toast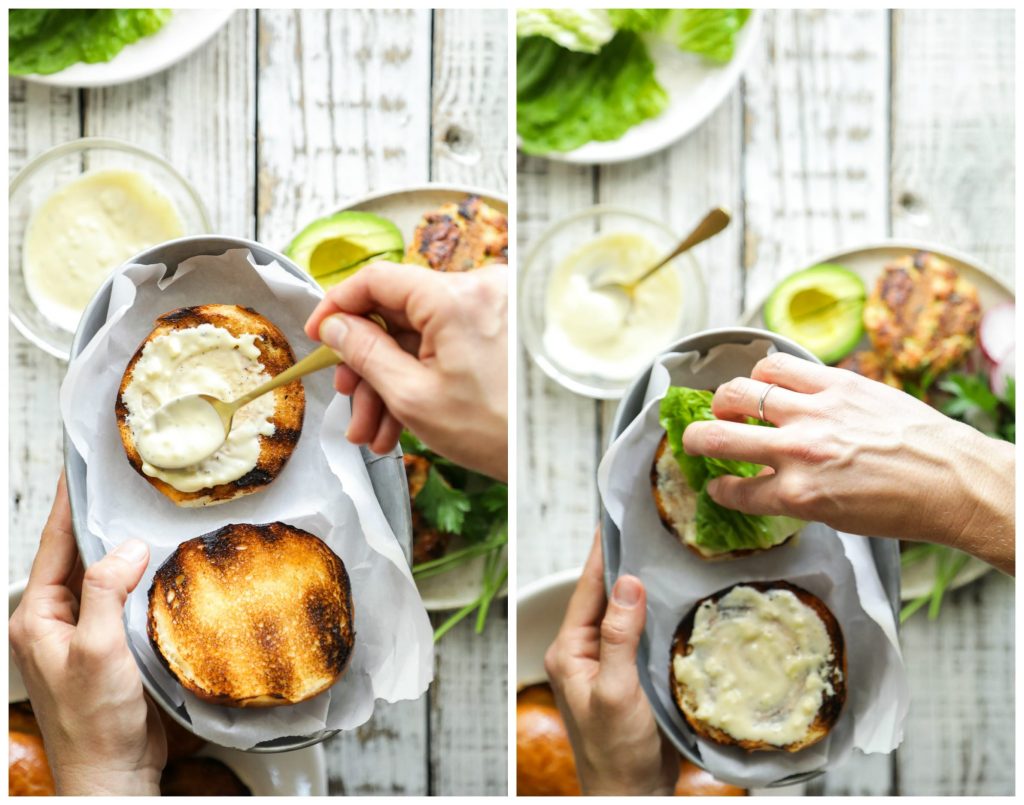 Today's recipe, while it's technically considered a summer meal because of the grill, can be made year-round using an indoor grill pan (I use this one). The burgers take just a few minutes to mix together, along with the special aioli sauce, which means these burgers also make a great back-to-school, weeknight meal.
The burgers tend to dry out when they're reheated, so I recommend enjoying them fresh from the grill versus trying to prep a few extras for the week ahead. Don't worry, we're going to talk about plenty of things you can prep later in the week. First, let's grill some chicken and herb burgers.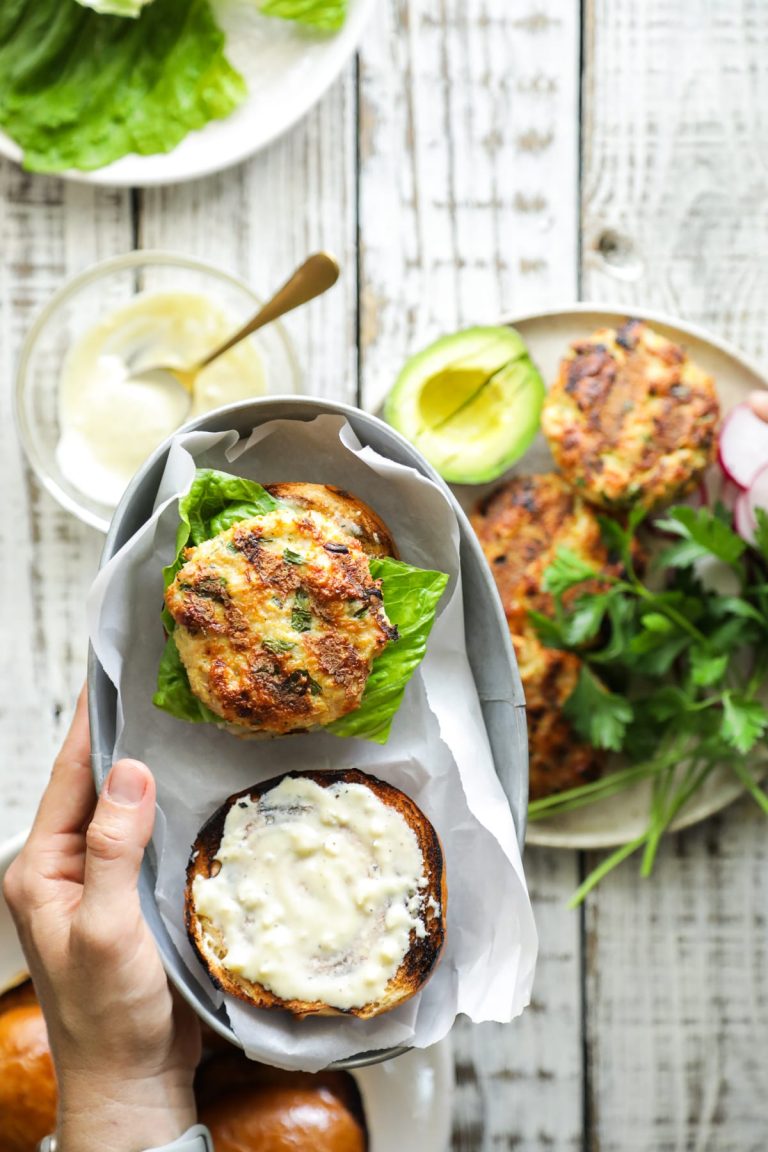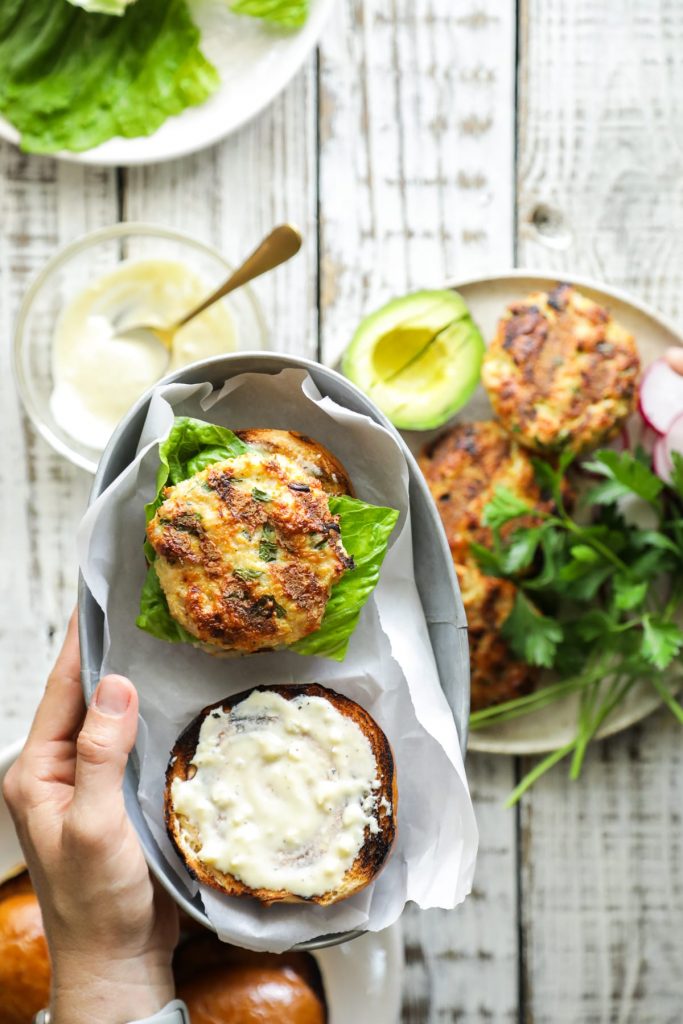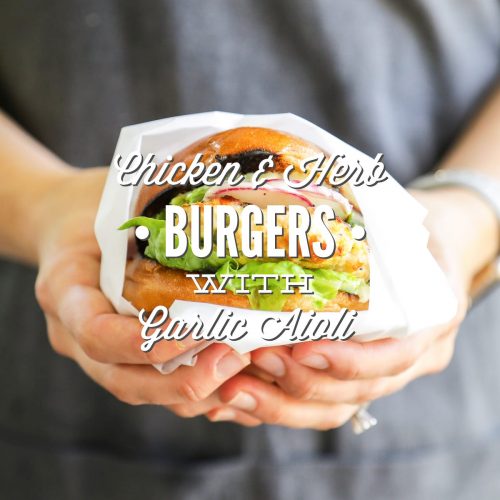 Chicken and Herb Burgers with Garlic Aioli
Grilled chicken burgers with fresh herbs and an easy-to-make garlic aioli sauce.
Ingredients
Chicken and Herb Burgers:
1

lb

ground chicken

or 1 lb chicken breasts ground in a food processor

1/2

cup

breadcrumbs

1

egg

1/4

cup

diced shallots

1

TB

chopped fresh basil

1/4

cup

chopped fresh parsley

1

tsp

fresh thyme leaves

1

garlic clove

3/4

tsp

salt

1/2

tsp

black pepper
Garlic Aioli:
2

TB

mayonnaise

*

1

tsp

lemon juice

1

garlic clove

minced

2

TB

extra virgin olive oil

salt

to taste

black pepper

to taste
Special Equipment:
avocado oil spray

or another oil that can withstand high temperatures--to oil the grill grates

grill

indoor or outdoor
Instructions
Chicken and Herb Burgers:
In a medium-size bowl, stir together the chicken, bread crumbs, egg, shallots, basil, parsley, thyme, garlic, salt, and pepper until thoroughly combined. Using your hands is the easiest way to combine the ingredients.




Form the mixture into 4 patties (the mixture will be soft), making a slight depression in the center of each patty (this keeps the burgers flat as they cook). Place the patties in the fridge while the grill heats.

Lightly spray or brush the grill grates with oil to prevent sticking--I use the oil listed under Special Equipment. Heat the grill to 450F.

Remove the burgers from the fridge and grill them for 10-13 minutes, turning once, until completely cooked through--browned and no longer pink. Don't over cook--this will cause the burgers to dry out.
Garlic Aioli:
Stir together the mayonnaise, lemon juice, garlic, salt and pepper in a small bowl, then whisk in the olive oil.
Assemble the Burgers:
Serve the burgers with the aioli sauce and any other toppings you'd like: a bun, lettuce, red onions, tomato slices, avocado slices, etc.
Notes
*Use the cleanest mayonnaise available to you. Options: homemade mayo (egg), homemade avocado mayo (no egg)--I'm not sure about the final taste with this dressing, Sir Kensington (store-bought), Primal Kitchen (store-bought), Chosen Foods (store-bought). 
If you love sauce on your burger, feel free to double the garlic aioli sauce. The current recipe only makes a small amount of sauce. 
Nutrition
Calories:
345
kcal
Carbohydrates:
11
g
Protein:
23
g
Fat:
23
g
Saturated Fat:
4
g
Cholesterol:
141
mg
Sodium:
665
mg
Potassium:
654
mg
Sugar:
1
g
Vitamin A:
410
IU
Vitamin C:
6.3
mg
Calcium:
43
mg
Iron:
2
mg