Earlier this week, we made homemade beef stew in the Instant Pot. Now, let's make homemade einkorn biscuits to serve alongside that stew.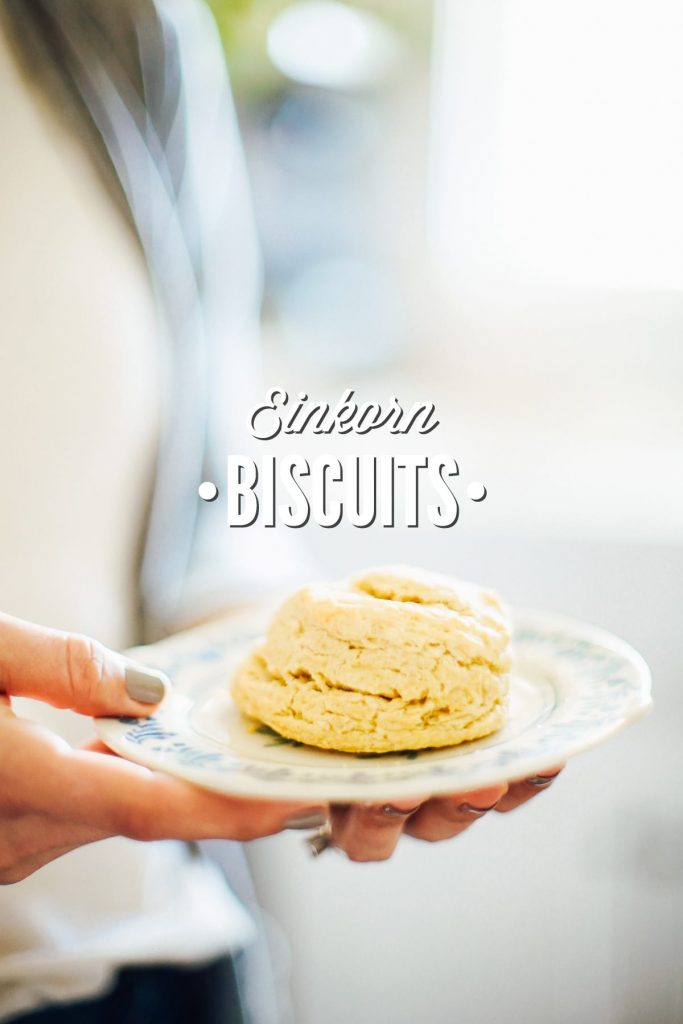 Once again, we're going to open up the flour jar and make biscuits with the ancient grain so many of us have come to love: einkorn.
All-purpose einkorn is perfect for making biscuits, because it acts similar to white flour in that it produces a super fluffy and flaky biscuit. And that, in my opinion, is the only way a biscuit should be.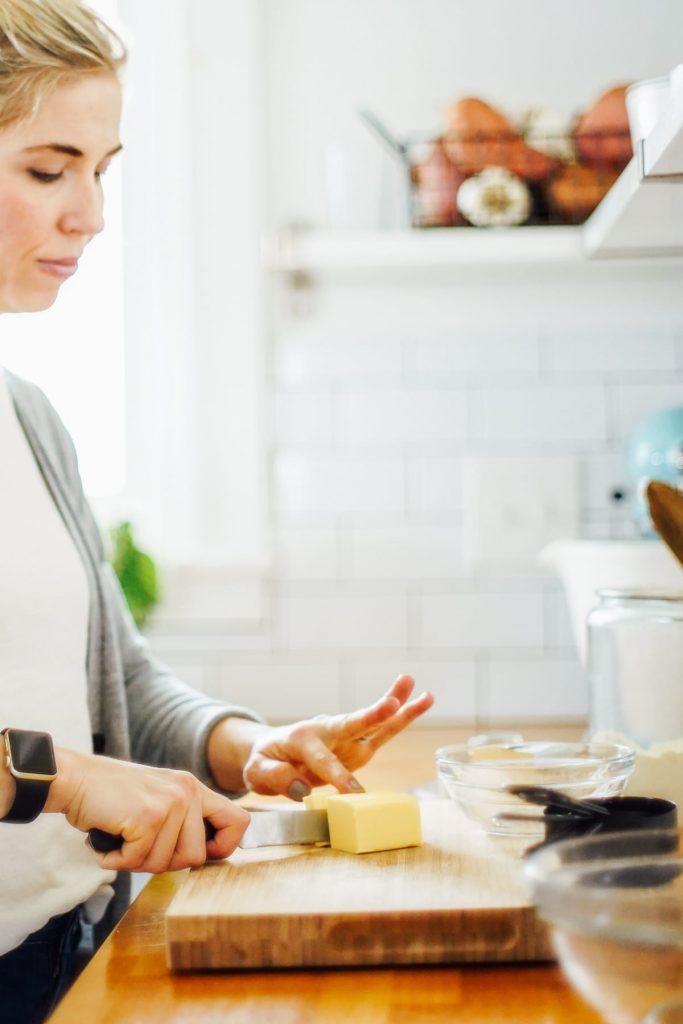 Besides using einkorn, the technique used to make the biscuits is very important. Let's talk about exactly how to make the perfect biscuits.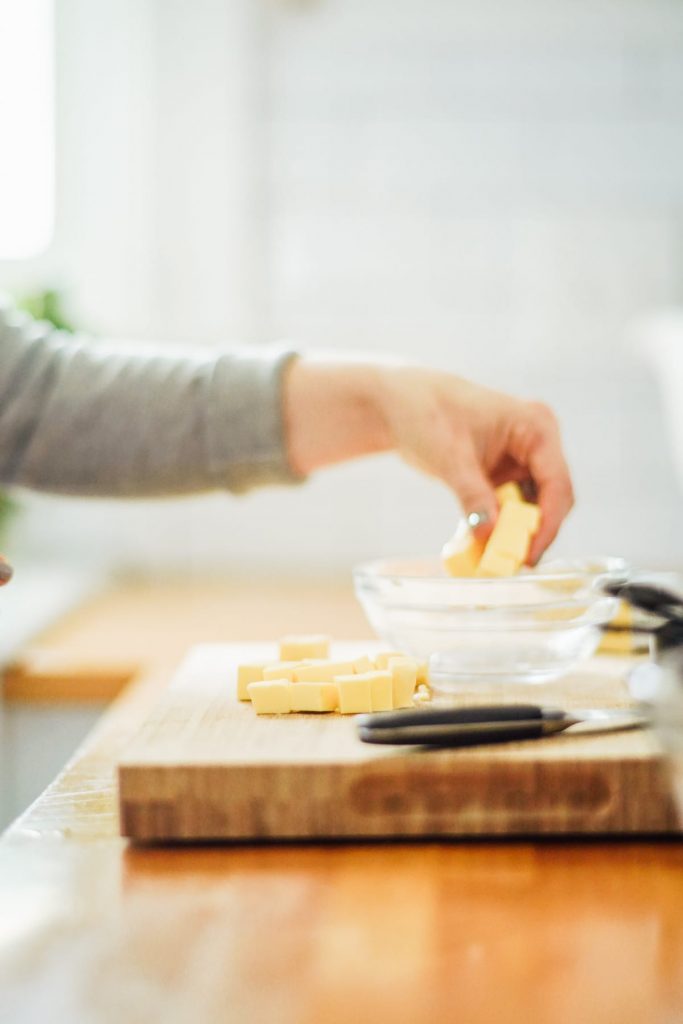 How to make fluffy and flaky homemade biscuits…
First things first, you're going to need butter, and not just any butter. Good quality butter is a must. Kerrygold brand is what I prefer. Any rich, grass-fed butter should do.
Second, the butter needs to be kept chilled in the fridge before it's added to the flour.
Third, don't use your fingers to crumble the butter with the flour. Your fingers are warm (body temperature), which means your fingers will warm up the butter quickly. Warm butter = good biscuits, but not flaky and fluffy biscuits. Just like with pie crust and scones, it's important to keep the butter as cold as possible throughout the process. This means using a pastry cutter, or two knives, when working the butter into coarse crumbs.
Next, let's talk about kneading. Einkorn naturally doesn't love to be over-worked. Einkorn is more of a hands-off grain. Knead einkorn dough as much as needed, nothing more. This is also true when mixing einkorn muffin batter.
For biscuits, it's particularly important to stir the liquid and dry ingredients together, just until they begin to come together. Then stop using a spoon and form the dough with your hands. (I know, I just told you not to use your fingers, but this is the only option at this point. That's okay.) Knead the dough a few times to get it to come together and form a smooth ball, then let it be. No more kneading or mixing.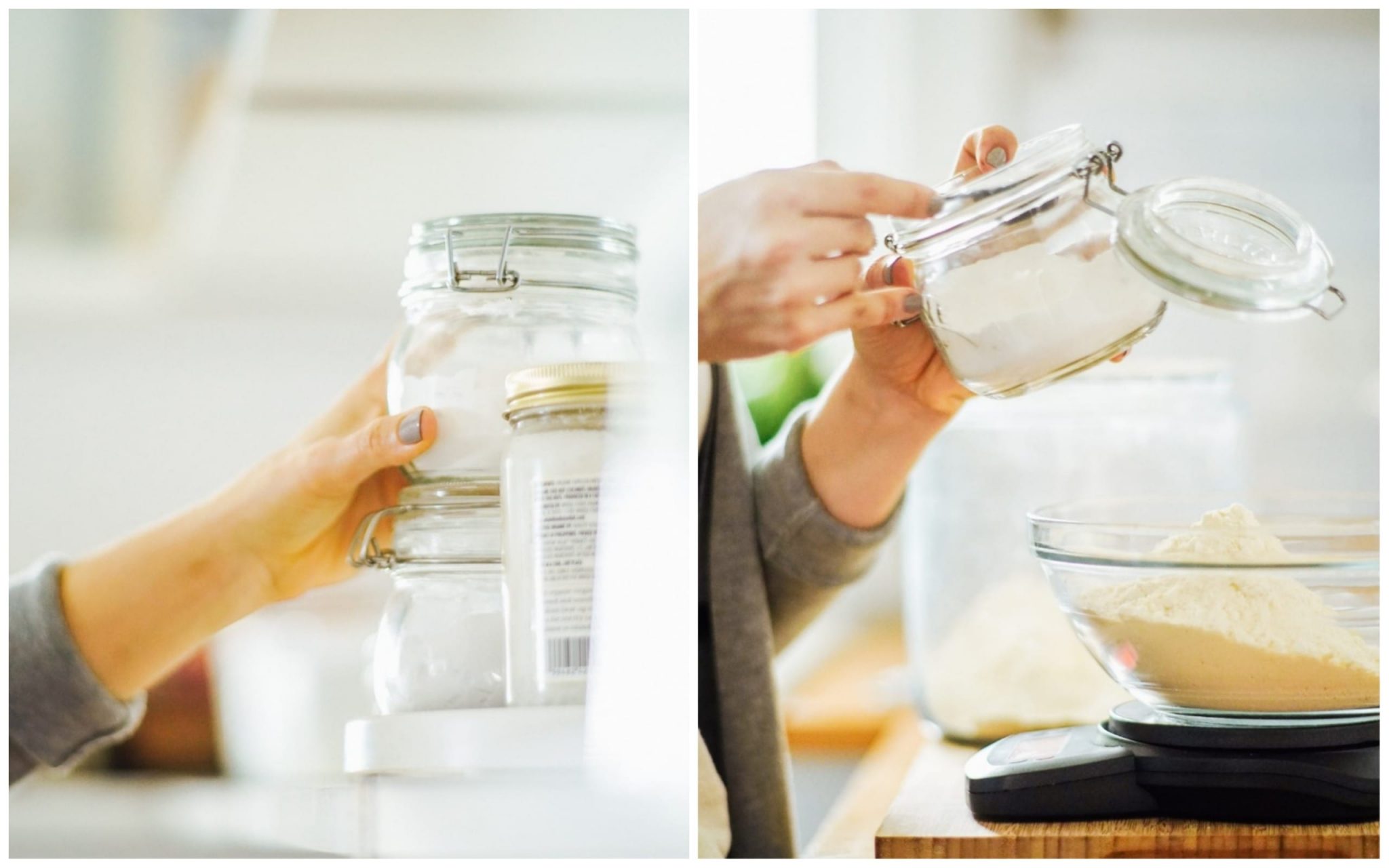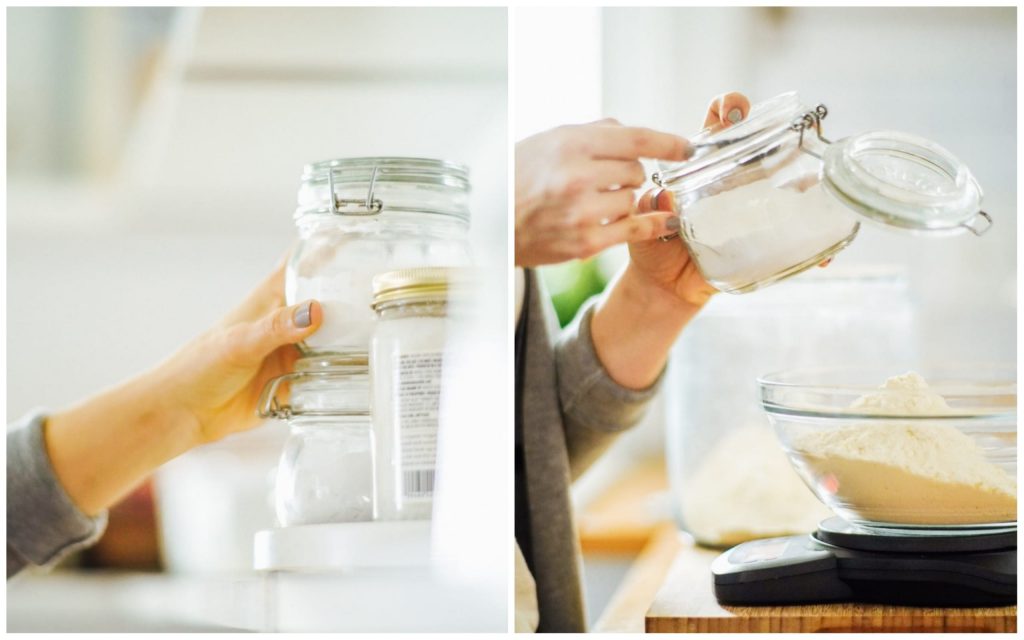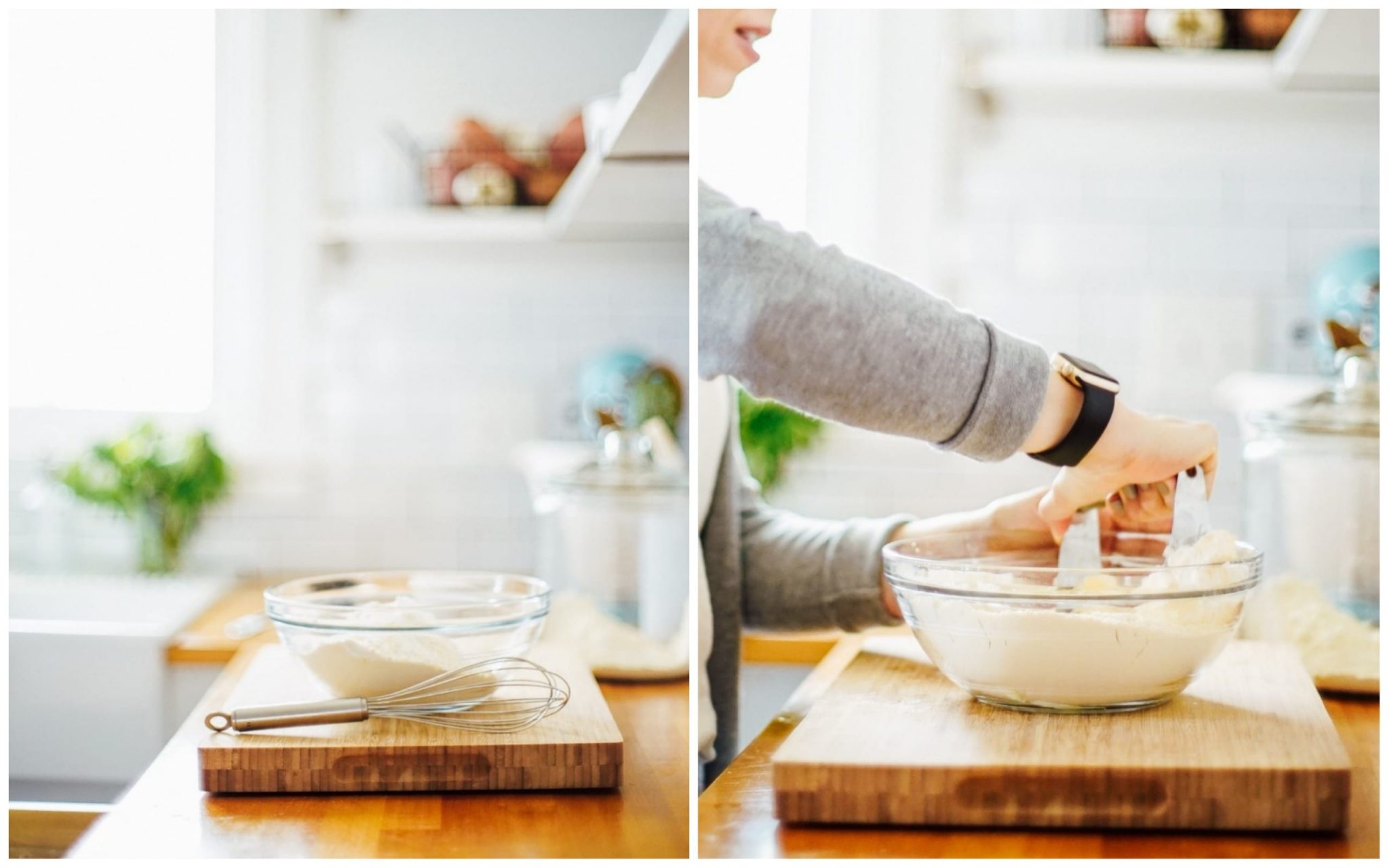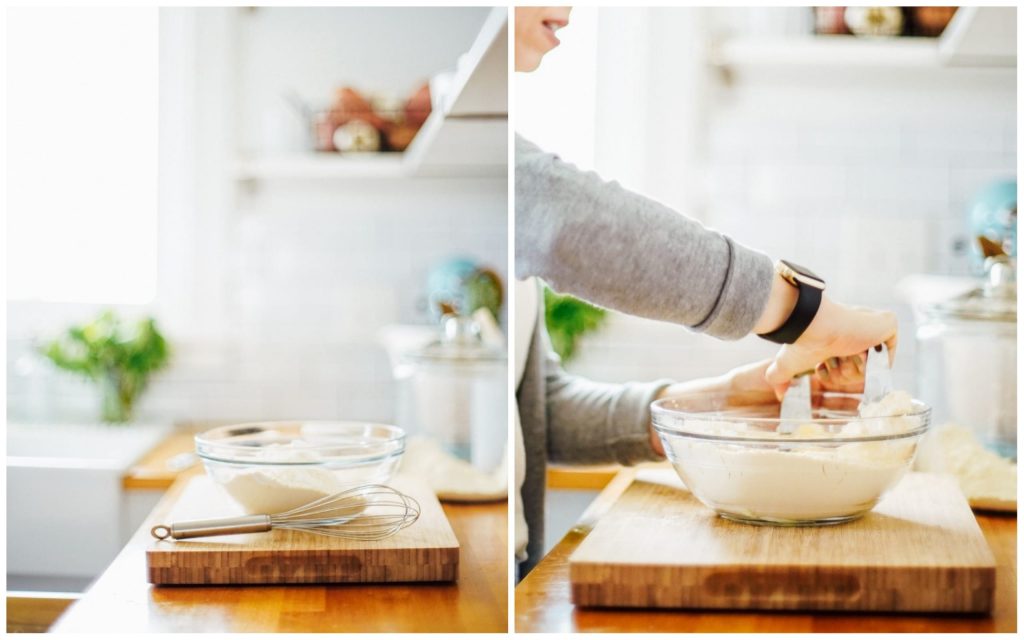 Finally, let's talk about the folding technique. I learned this technique from a cookbook (I can't remember the name) years ago, and it's been my favorite method to use when making biscuits. Use your hands to quickly shape the dough (on a floured surface) into a long rectangle. Then fold one half of the rectangle on top of the other half.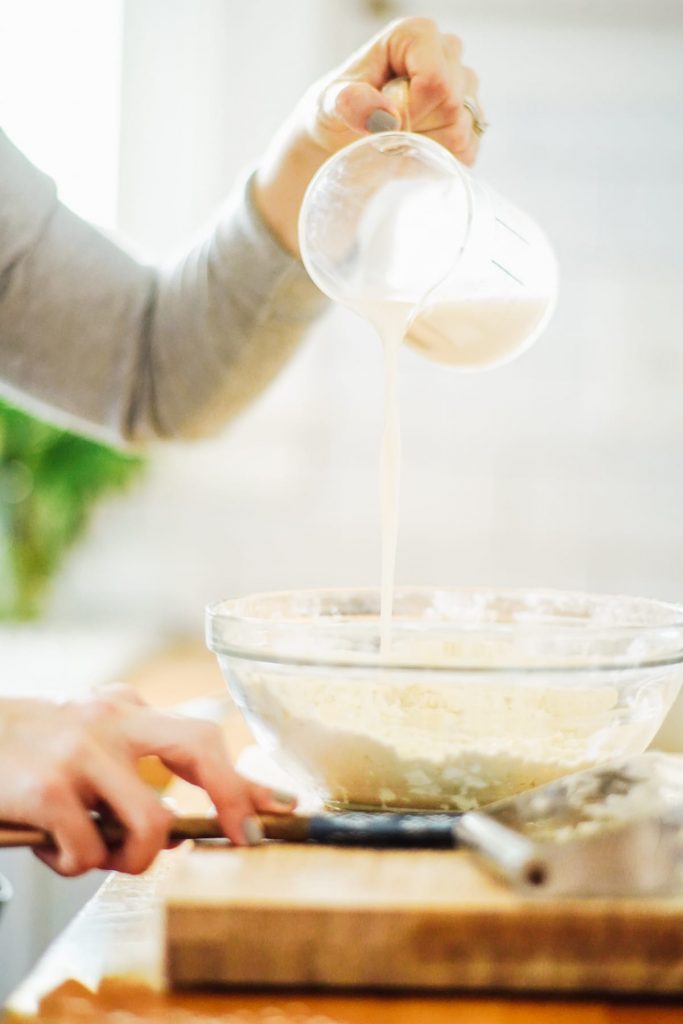 There it is, my best biscuit-making advice.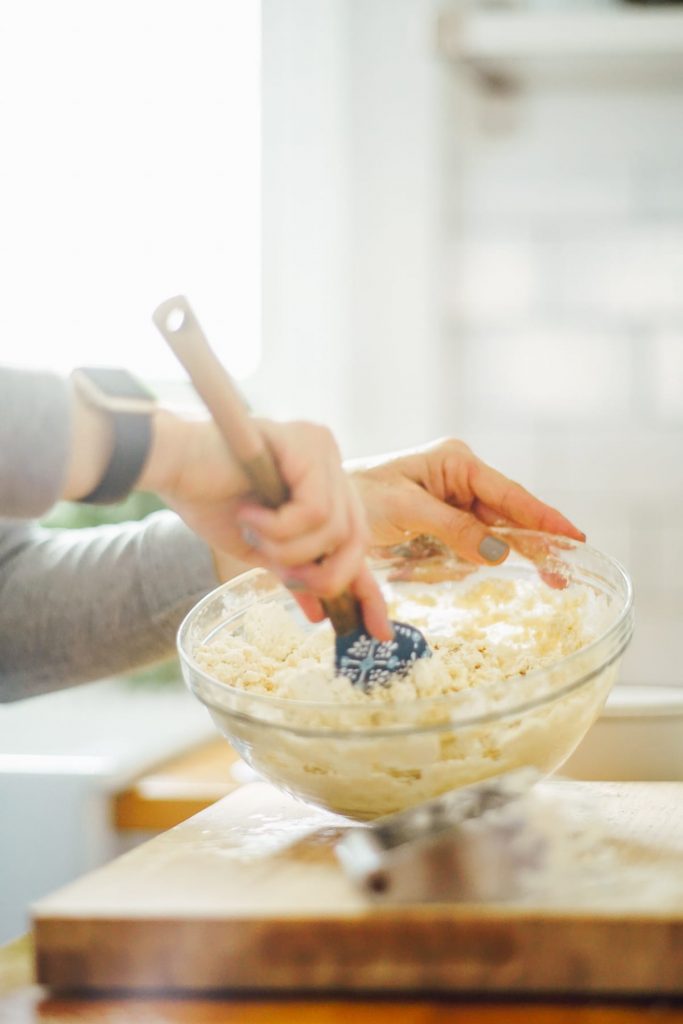 Now, before you get to work making your own biscuits, let's talk about einkorn flour. I know, if we hang out together often you're probably well aware of what einkorn is.
Since it's not a super popular grain, I always like to spend a minute or two sharing the details about einkorn. If you're familiar with einkorn already, skip ahead, biscuits are waiting to be made.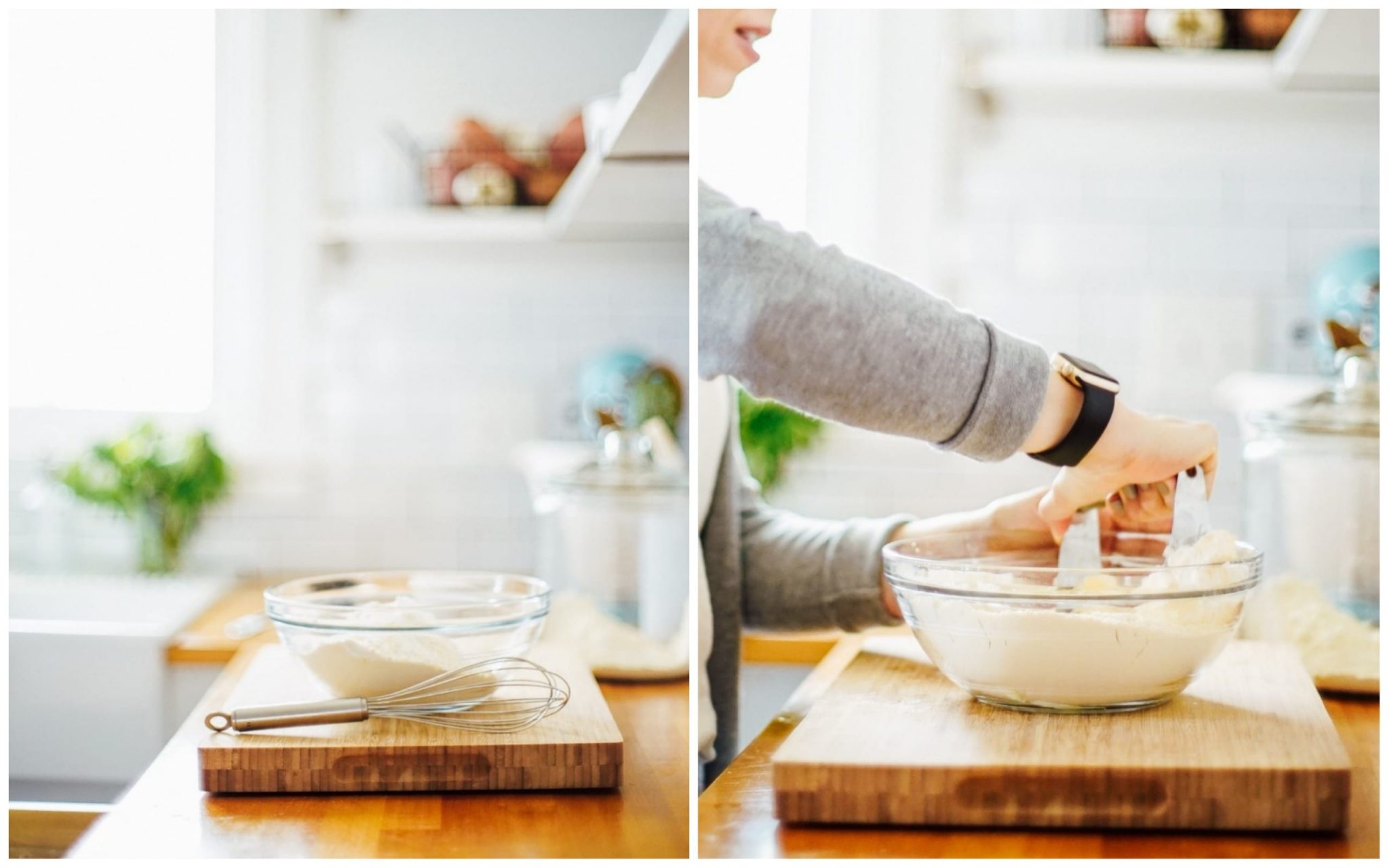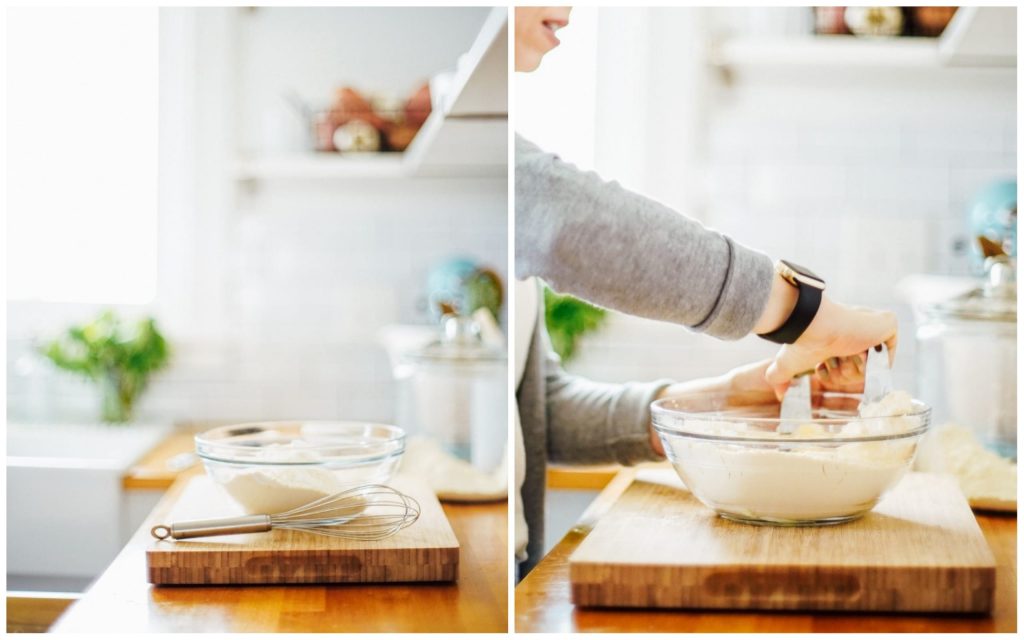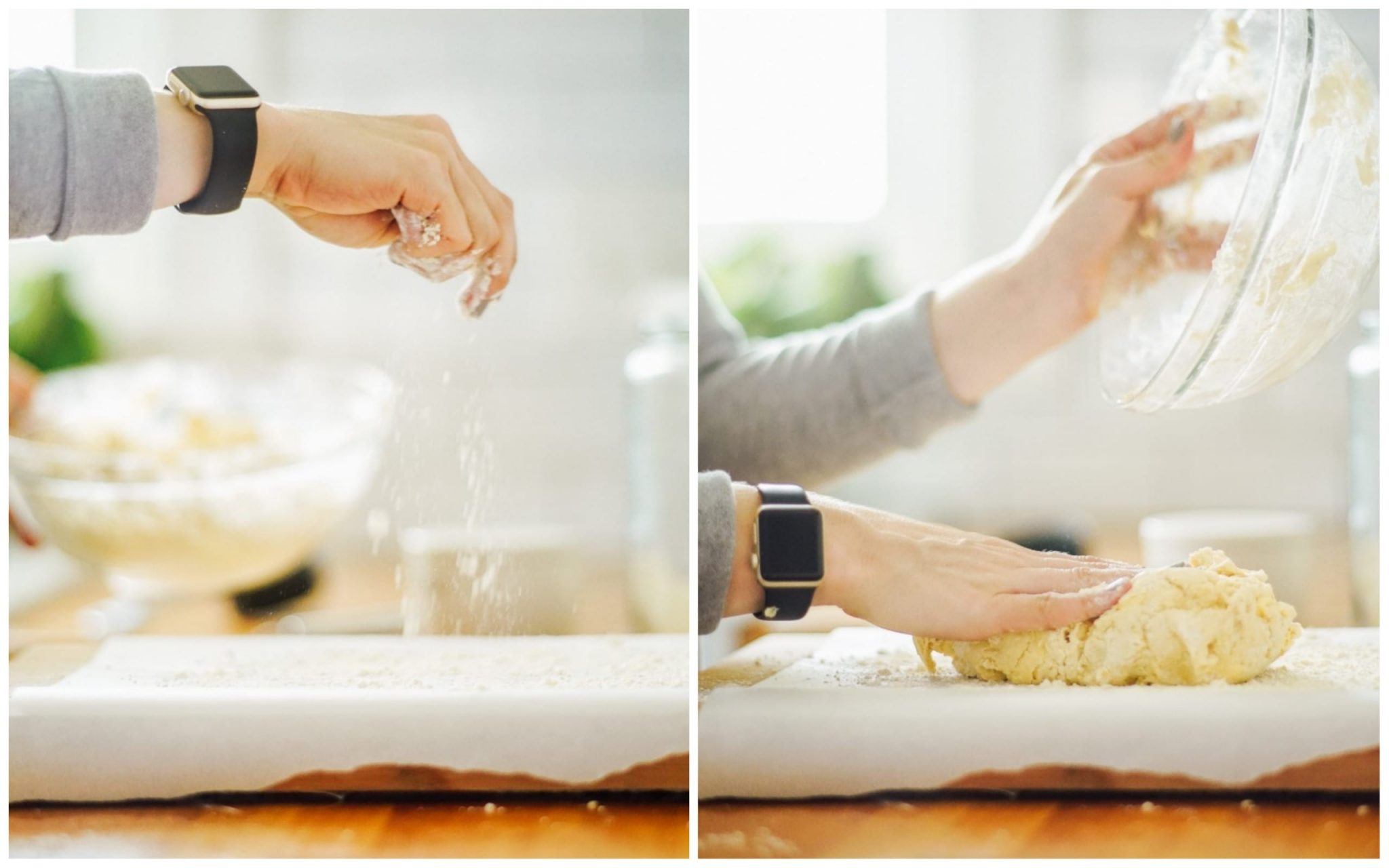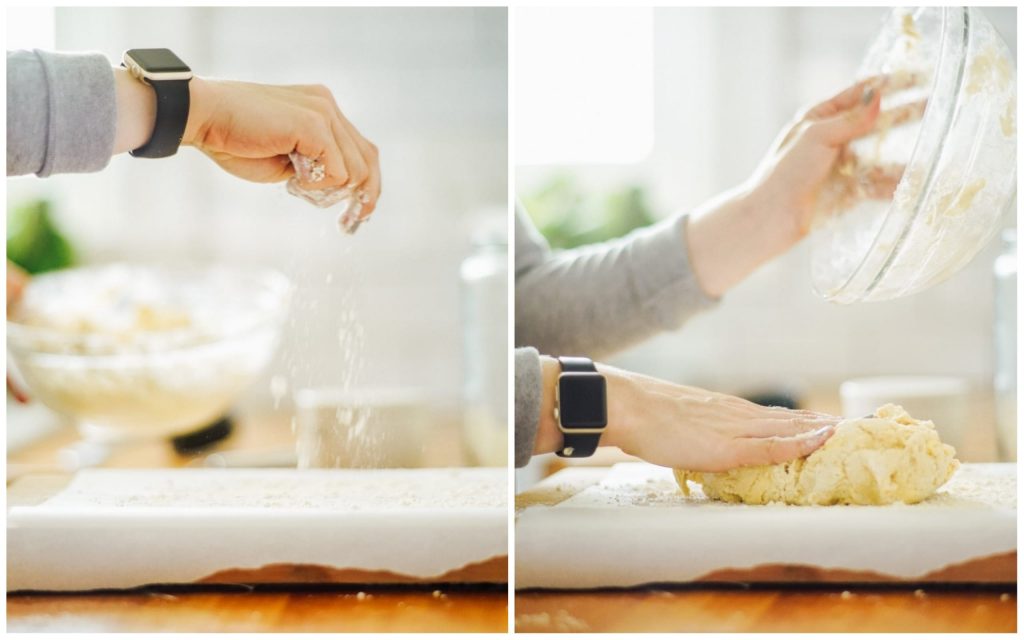 What is einkorn flour?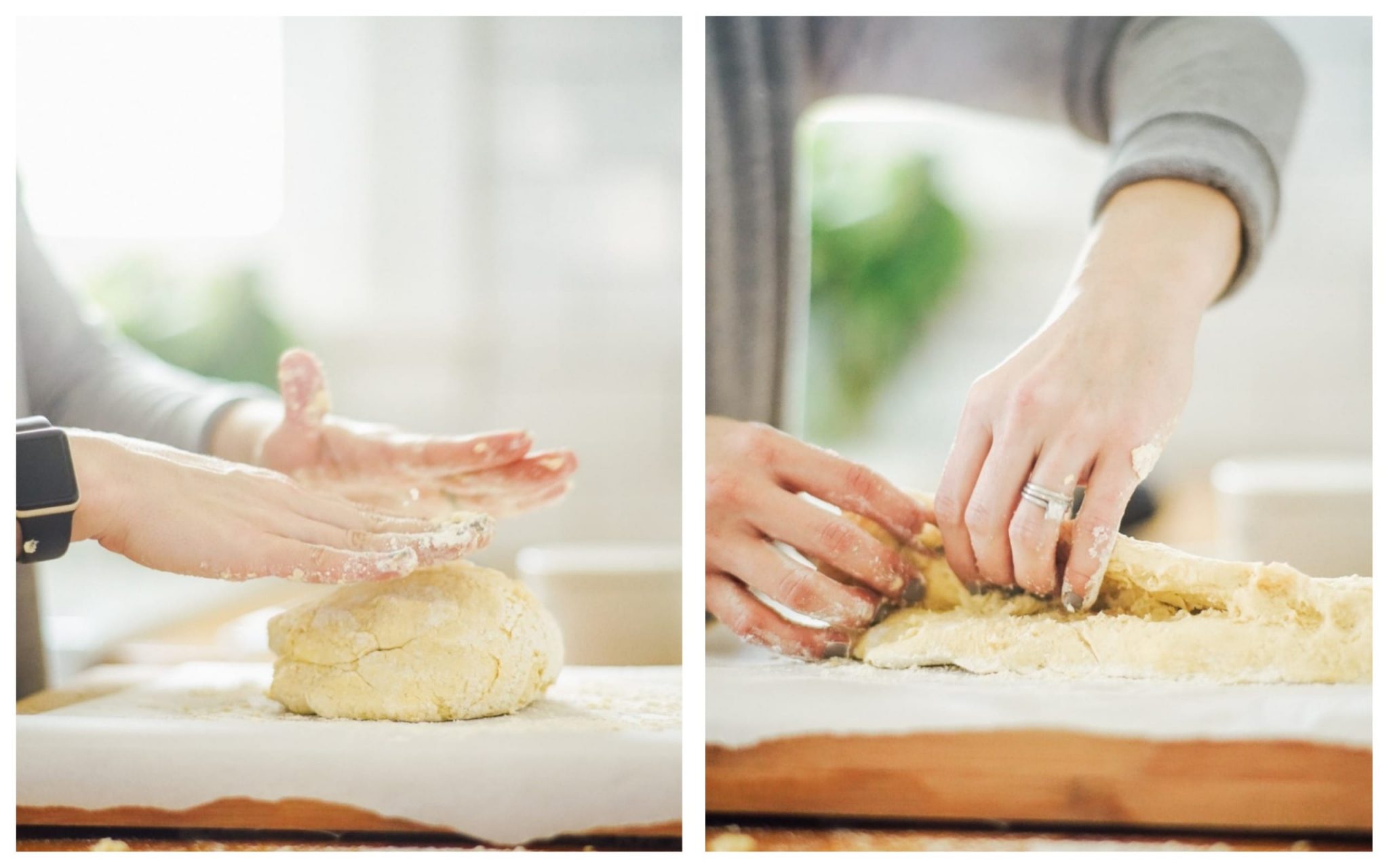 For me, einkorn has been a game-changer in the way I bake and also my ability to consume gluten-based baked goods. (Sourdough and ancient grains, one being a method and the other an ingredient, are easier to digest and a great option for people who may feel sensitive to gluten–not for someone with celiac disease.) In a day when gluten is feared, I think it's important to reconsider the use of ancient grains and also ancient methods, like souring and sprouting.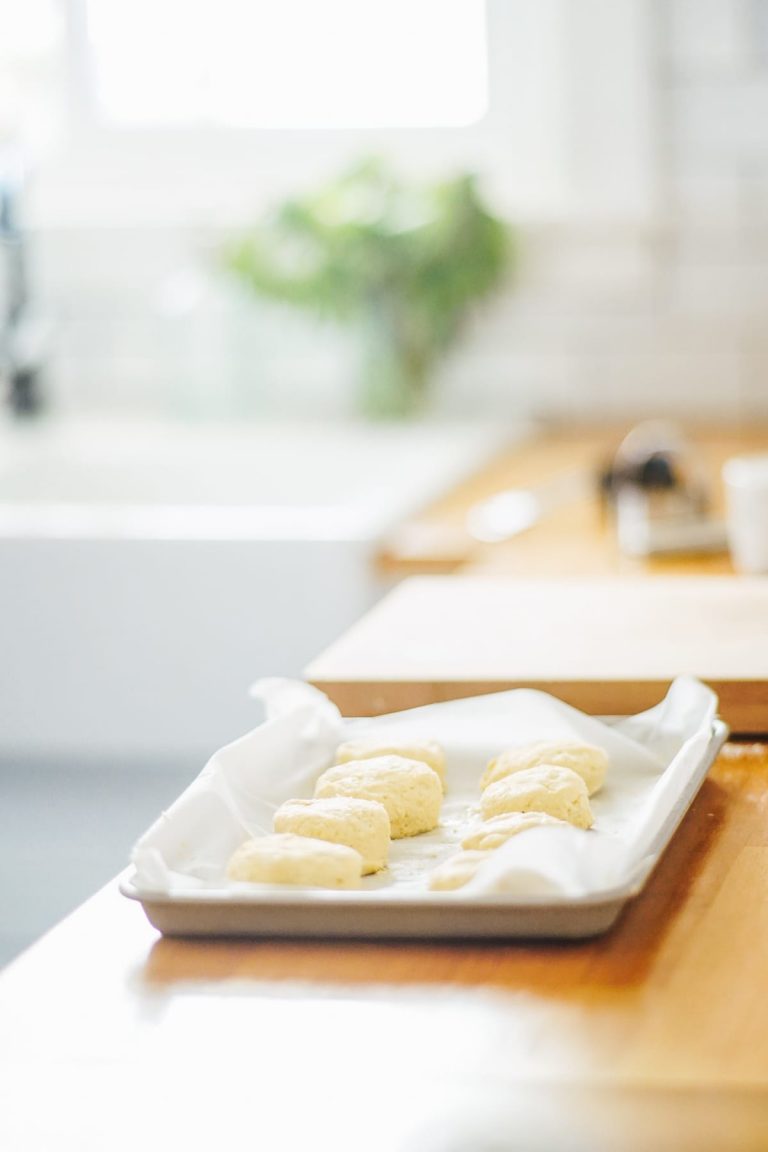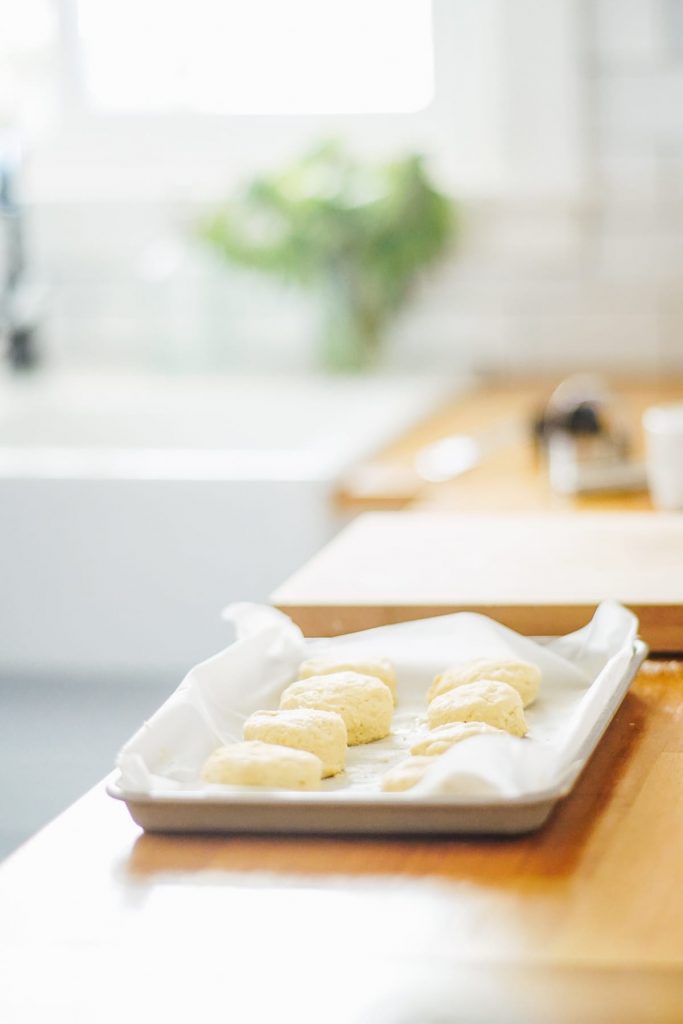 Einkorn is known as the oldest variety of wheat making it an "ancient" grain. The ancient grain is believed to have originated in the Tigris-Euphrates region and is possibly the main grain referenced in the earliest accounts of the Bible.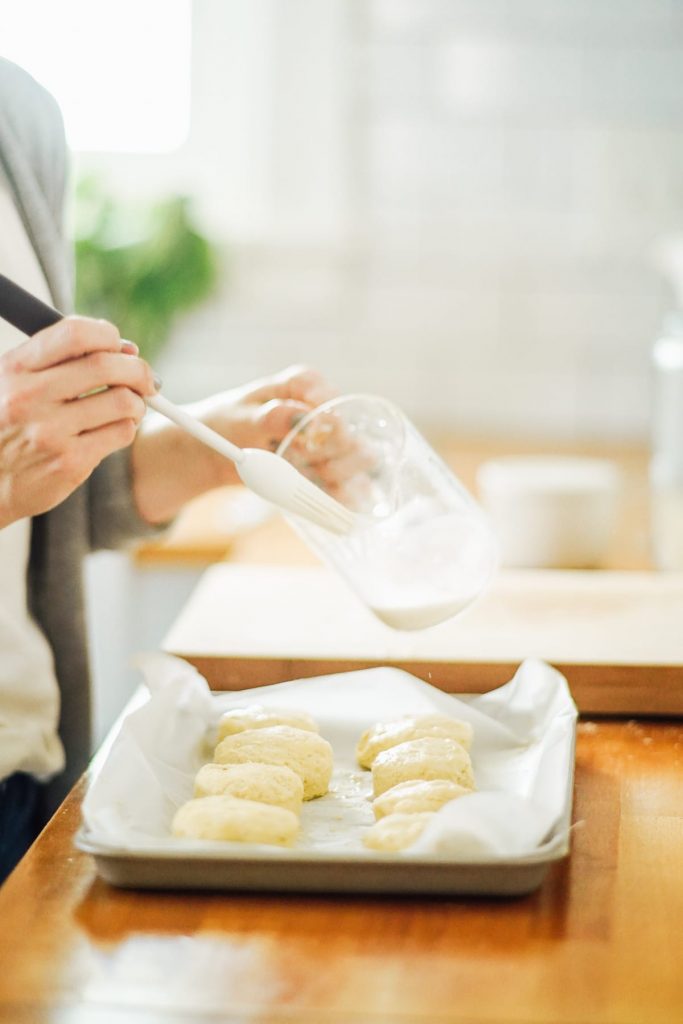 Einkorn is said to be the wheat men were eating in the earliest days before modern day wheat varieties. While modern wheat has undergone hybridization, einkorn still holds true to its original properties. Einkorn is slowly gaining popularity, but it's still grown in only a few regions in Europe. This means many people, including myself just a few years ago, don't know about this wonderful grain.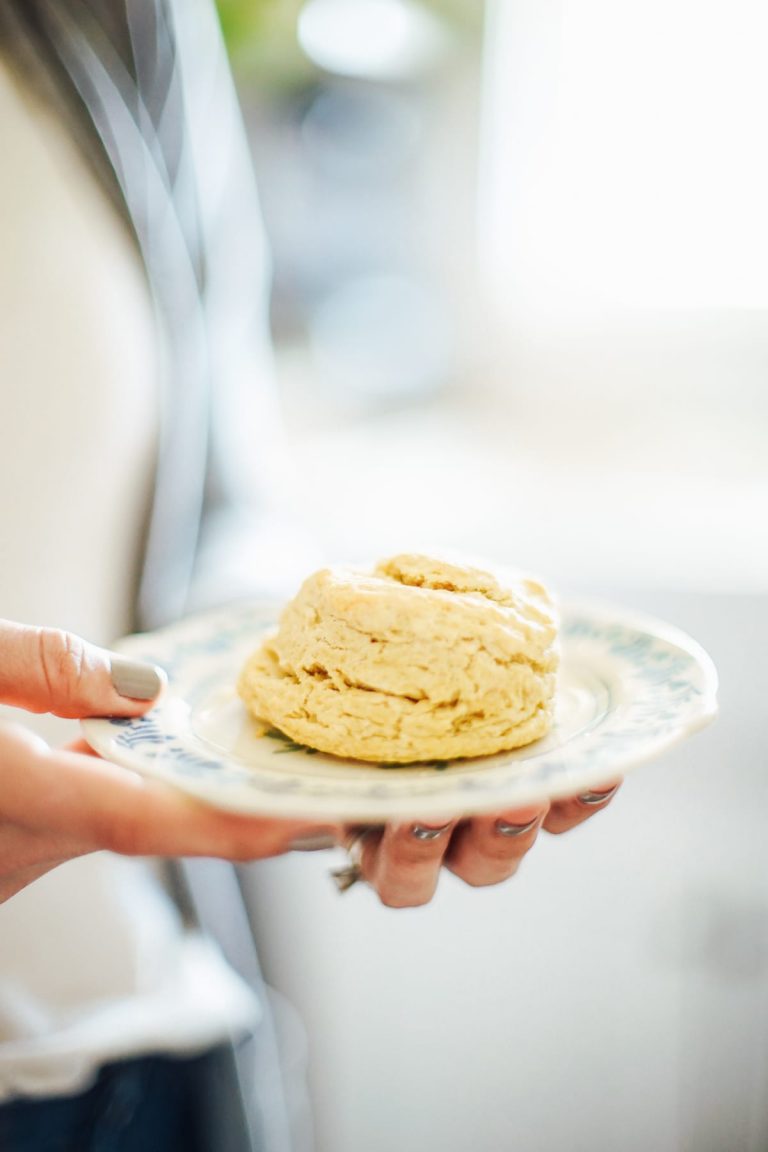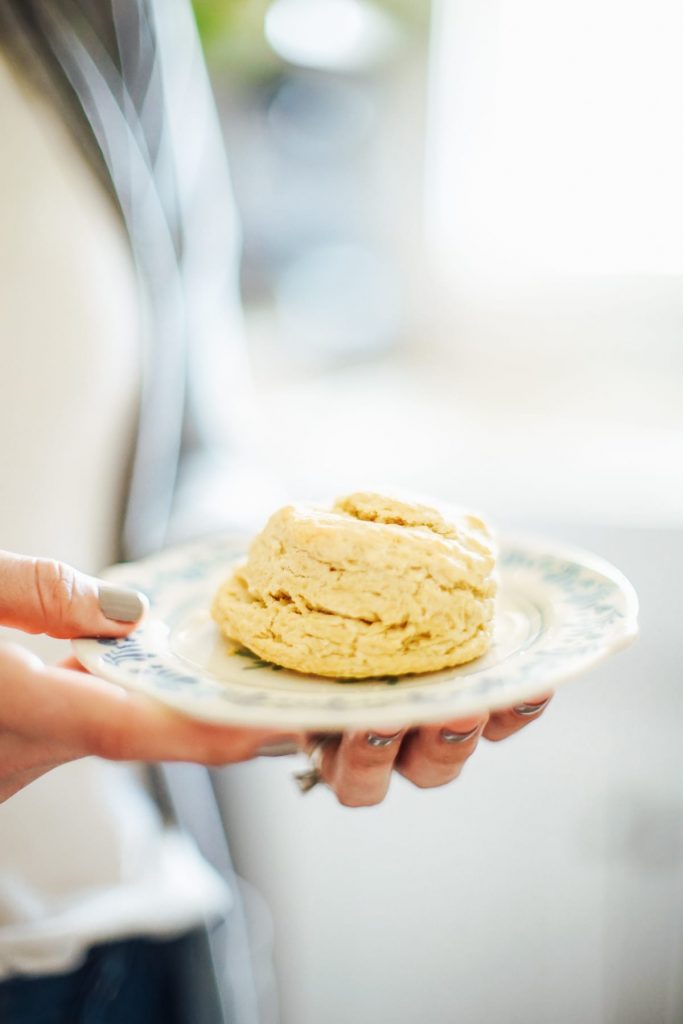 Einkorn is my favorite flour to work with when making traditional, flour-based baked goods. The sweet, ancient grain has a lighter texture and taste than modern day wheat, and contains a more favorable gluten ratio.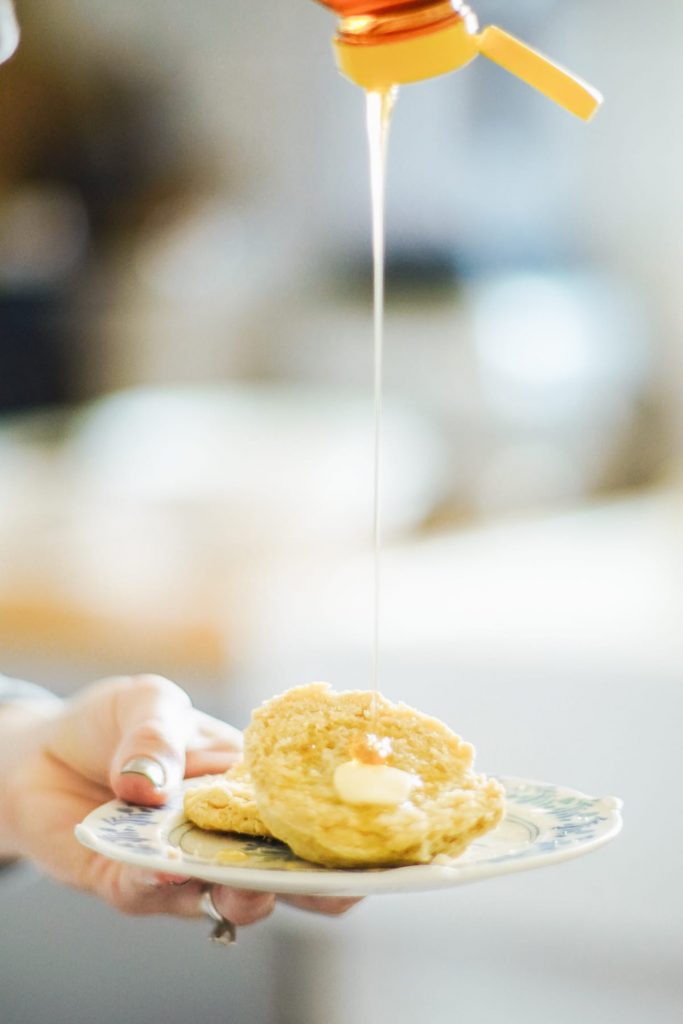 Pair the einkorn biscuits alongside eggs (one of 16 different egg styles), healthy yogurt bowls, or a smoothie.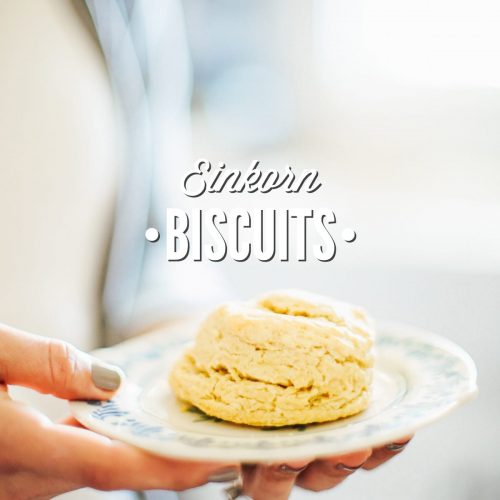 Homemade Einkorn Biscuits
Easy to make homemade biscuits made ancient einkorn flour. These biscuits are perfectly fluffy and also delightfully flaky.
Ingredients
Optional:
1

TB

whole milk

or dairy-free milk for brushing the top of the biscuits
Instructions
Preheat the oven to 400F.

Cut the butter into cubes. Place the butter in the fridge to keep chilled until ready to use.

In a large bowl, whisk together the flour, salt, and baking powder.

Add the cold butter cubes to the flour. Use a pastry cutter (or two knives) to crumble the butter into the flour mixture, until the butter resembles coarse crumbs.

Pour the milk into the the flour mixture, stirring just until combined. Using a wooden spoon and then your hands (gently kneading the dough if necessary), form the dough into a ball.

Sprinkle a parchment-covered surface with a small amount of extra flour. Form the dough, using your hands, into a long rectangle. Fold the dough in half, lengthwise and gently press together.

Using a biscuit cutter, cut out individual biscuits. Place the biscuits on a sheet pan or stone. I like to line my sheet pan with parchment paper. Brush the top of each biscuit with the 1 tablespoon of milk, if desired. Another option is to use melted butter instead of the milk.

Bake for 17-20 minutes, until the tops are golden and the sides are firm. The time it takes for your biscuits to bake will depend on the size of the biscuits, so keep an eye on them through the oven door. I make fairly large biscuits.
Notes
If you're making a sweet biscuit, you could add 1-2 tablespoons of cane sugar to the dry ingredients. 
To Freeze:
Place the uncooked, cut-out biscuit dough on a cookie sheet. Freeze the raw biscuits until frozen (about 30 minutes-1 hour). Once frozen, place the biscuits in a freezer-safe bag or container. When you're ready to cook a biscuit, follow the cooking directions in the recipe above. You'll need to add additional time for cooking the biscuits, so keep an eye on the biscuits while they bake. 
Another option is to bake the biscuits, allow to cool, and then freeze the biscuits fully cooked. 
Nutrition
Calories:
261
kcal
Carbohydrates:
32
g
Protein:
4
g
Fat:
12
g
Saturated Fat:
7
g
Cholesterol:
33
mg
Sodium:
233
mg
Potassium:
299
mg
Fiber:
1
g
Sugar:
1
g
Vitamin A:
390
IU
Calcium:
135
mg
Iron:
2
mg