Looking for a convenient breakfast, lunch, or snack? A healthy yogurt bowl is an easy, quick, and nutrient-dense meal! Start with plain yogurt (like Greek or homemade yogurt), then add your own flavorings and toppings: homemade granola, fruit, etc. Let's talk about how to make the best yogurt bowls that are nutrient-dense, save time (take less than 5 minutes to make), and never feel boring (with 17 toppings, beyond just granola and fruit). Plus, I'll share 6 different recipes to get you started.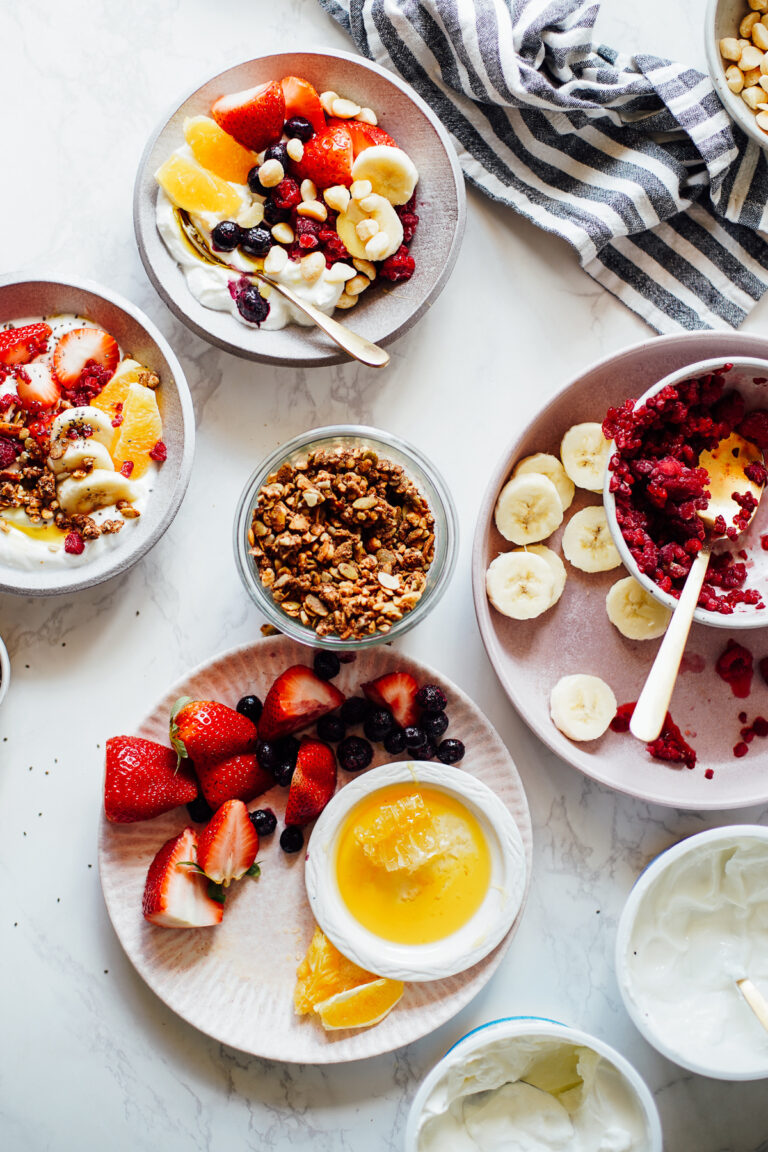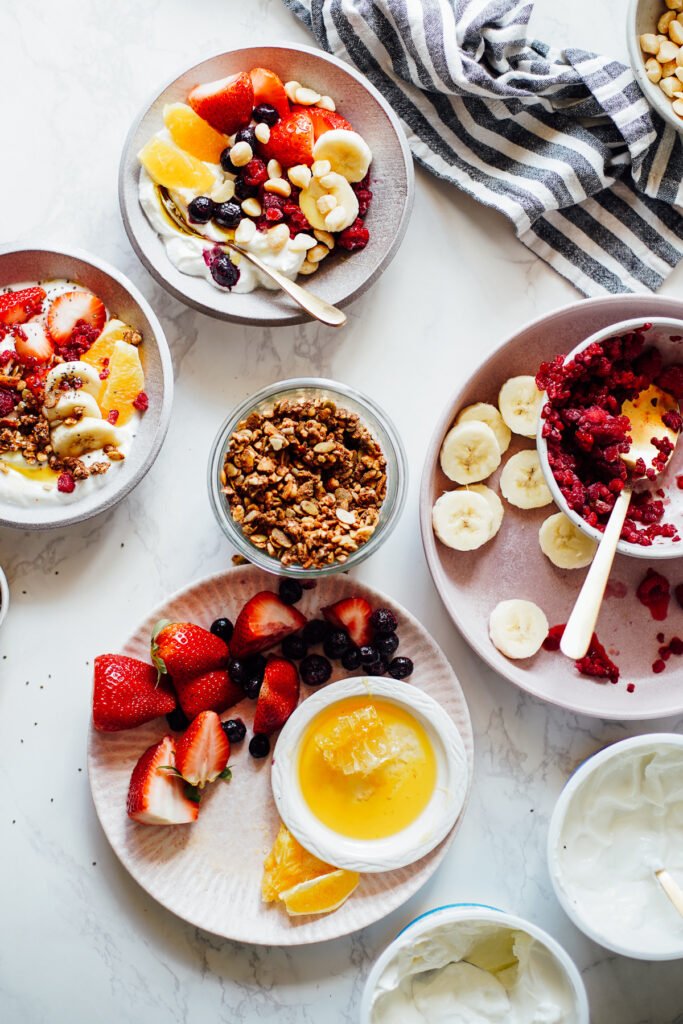 Are yogurt bowls healthy?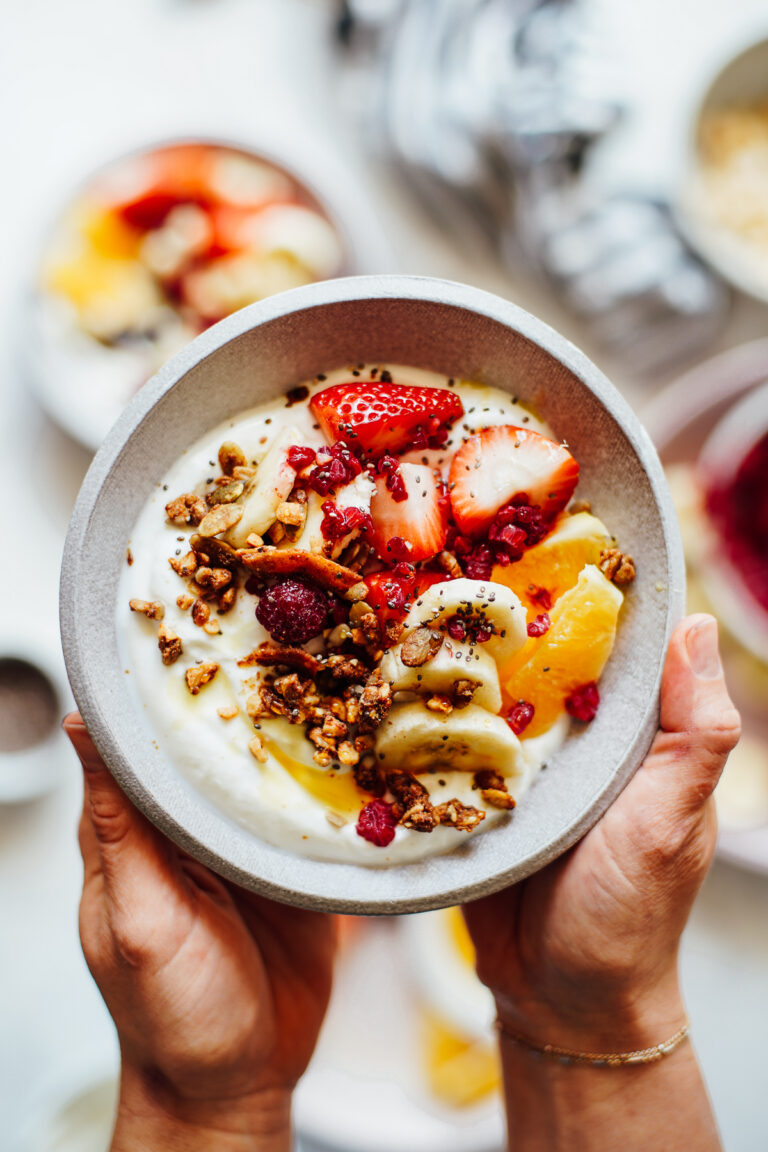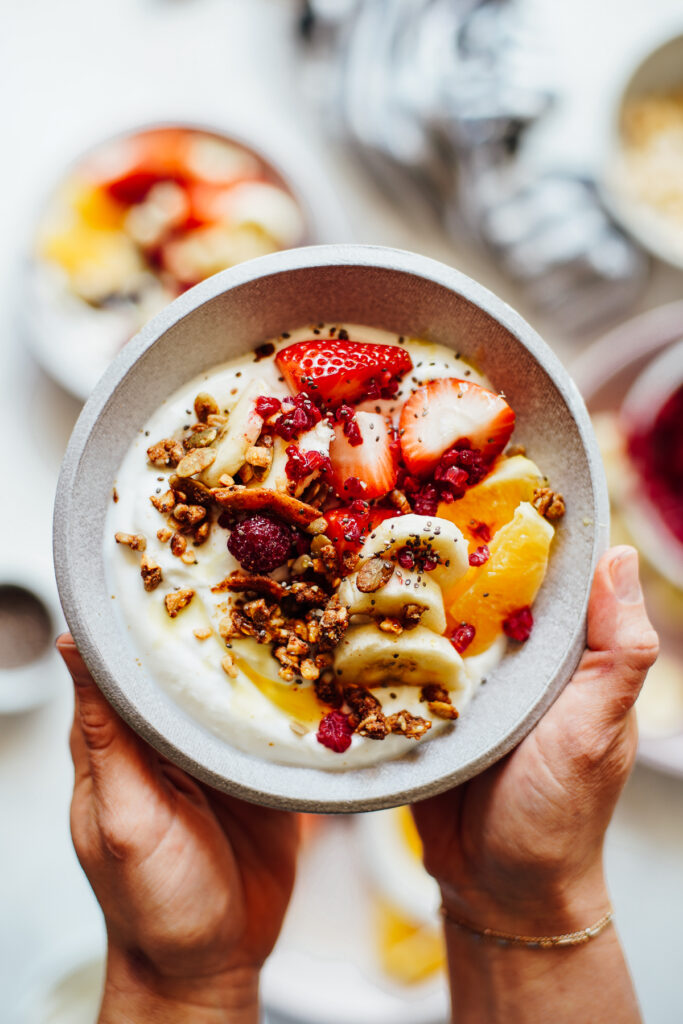 What kind of yogurt?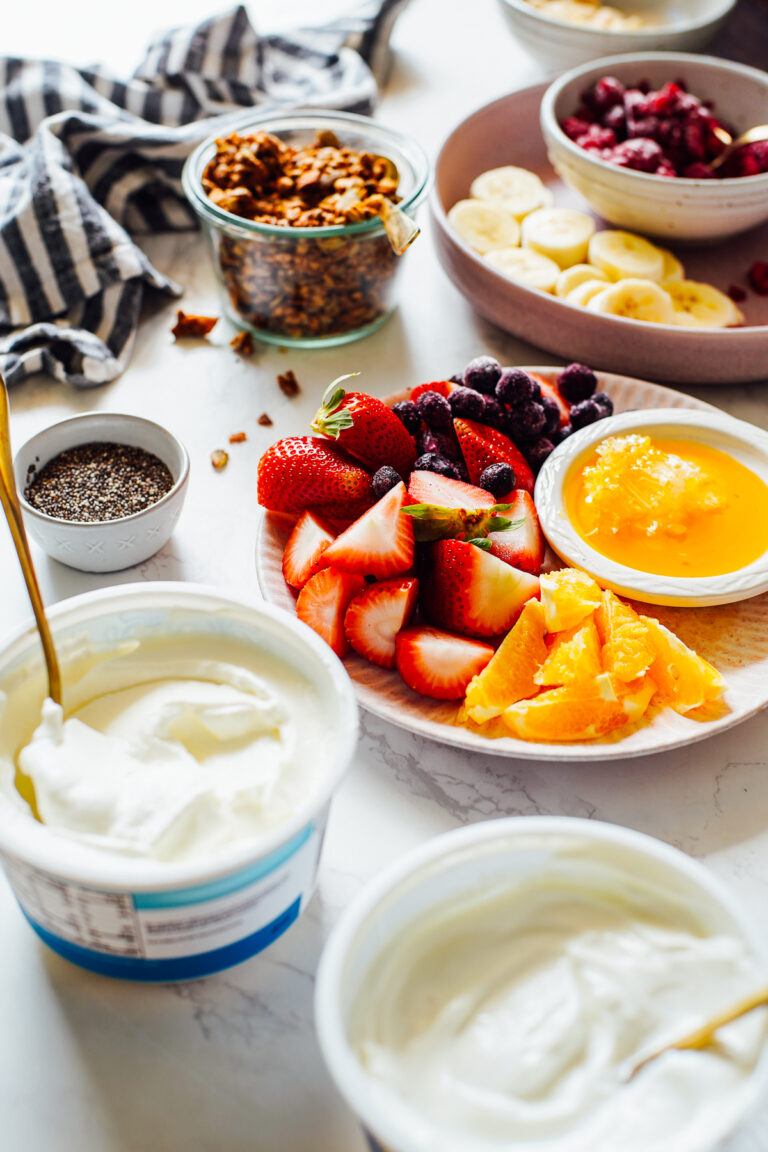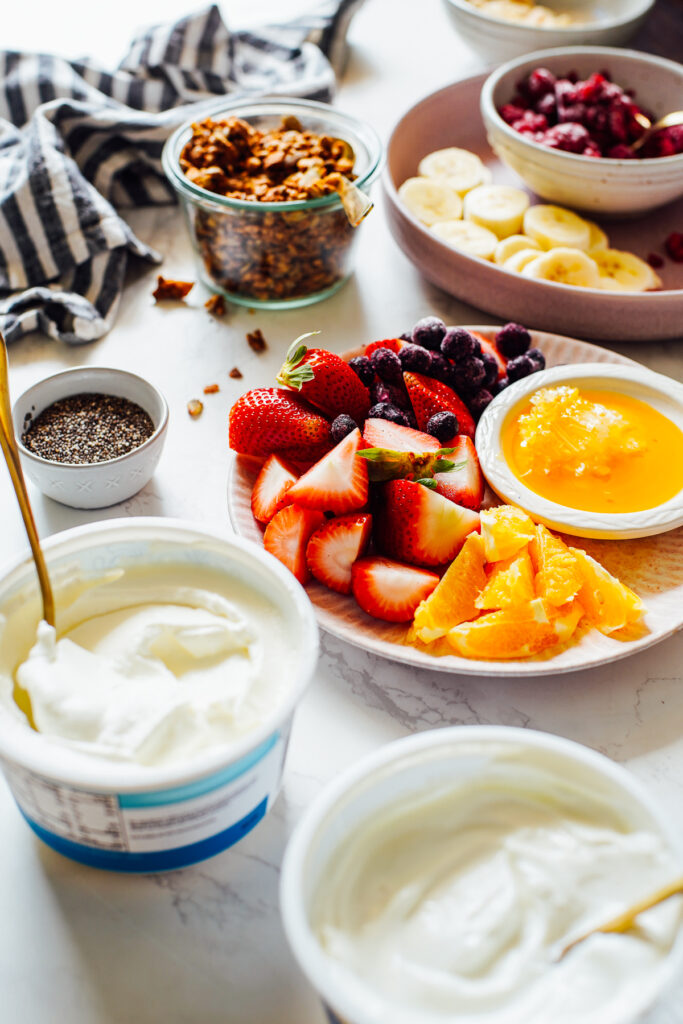 17 Healthy Topping Ideas