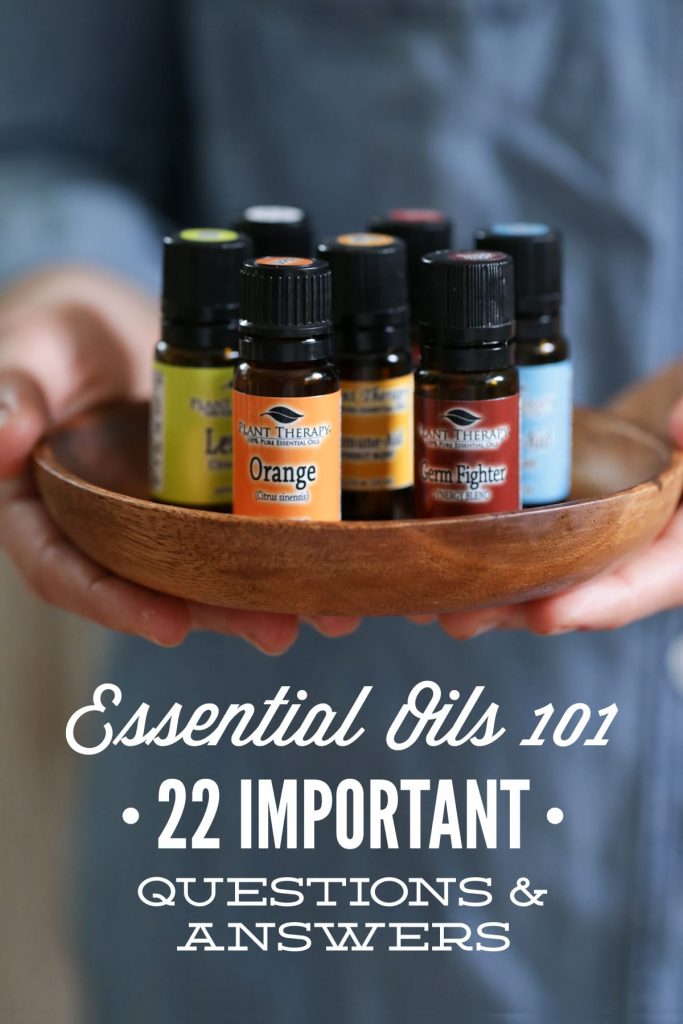 Four years ago I bought my first essential oil.
It was a simple bottle of lavender from our local health food store which was later used to make my first ever DIY product: homemade foundation powder. I was skeptical of the whole essential oil topic. There wasn't a ton of information online (Pinterest wasn't packed with a million essential oil pins and repins just yet) and other than just the benefit of a pretty scent, I wasn't really sure how to use essential oils.
I decided to start researching essential oils, and purchased a couple of recommended books from Amazon.
My essential oil stock now exceeds a simple bottle of lavender. Essential oils are used in my homemade laundry soap, hand soap, facial serum, lotion, and more.
Essential oils have also dramatically increased in popularity over the last couple of years. My Pinterest feed is overloaded with pins on how to use essential oils and recipes for any and every oil available. Facebook friends share posts featuring essential oil tips and memes. My inbox regularly receives emails from folks asking if I'd like to sell oils on Live Simply. Essential oils are everywhere, and so is the information being scattered across the internet.
There are a few essential oil brands I've come to love and regularly use in my home. I've been able to develop a relationship with a couple of these companies, getting to know them on a more personal level.
Plant Therapy is a company I've grown to deeply respect for their quality of oils, reasonable prices, and mission of safe essential oil usage. Topics that are near and dear to my heart as a blogger who shares many essential oil recipes.
I recently sat down, virtually, with a team of Independent Certified Aromatherapists from Plant Therapy, to "pick their brains" on all things essential oils. I asked questions about the basics of essential oils, usage, safety, Plant Therapy's practices (something I was particularly interested in as a customer), and the future of essential oils. Plant Therapy does not have an affiliate program or representatives selling oils, so this post is not intended to sell oils. Rather, this interview is meant provide education on the topic of essential oils. The aromatherapists of Plant Therapy were sweet enough to take the time to answer my questions.
This interview is long (my longest post ever, totaling 5963 words!), but it's filled with nuggets of wisdom. I've divided the interview into five major categories to help you navigate this amazing resource:
Essential Oil Basics
Essential Oil Quality
Essential Oil Safety
Essential Oil Usage and Resources
The Future of Essential Oils
The Panel
Retha (Marketing Manager for Plant Therapy & Certified Aromatherapist): Two and a half years ago I was given the opportunity to come on board with Plant Therapy. I cannot believe how much I have grown and how much Plant Therapy has grown in such a short period of time. I have been able to become certified in aromatherapy through the Aromahead Institute course, work with some of the most well known experts in the industry and become a friend to many customers. I enjoy every aspect of my job including being able to educate our customers and seeing so many lives change for the better.
I grew up using essential oils and have always been blessed to know there are so many ways we can heal our bodies. Being able to pass my knowledge and success onto others has truly been a blessing in my life. I work full-time for Plant Therapy from home. I have two young boys and a sweet new baby girl and love being able to stay home with them and watch them learn and grow every day. My husband has been an amazing support as I have fully jumped into this new phase in my life as being Plant Therapy's Director of Marketing and one of their certified aromatherapists.
Christina (Certified Aromatherapist): I have enjoyed using essential oils for many years. It started as a way to create my own cleaning products. Eventually I wanted to learn more for my own family, especially my daughter who has ADHD. However, I started to figure out that I really didn't have a lot of knowledge in how to use them safely, so I started searching out answers. This resulted in taking coursework through The Aromahead Institute, receiving my certification and eventually translated into a position with Plant Therapy.
My family's health and safety are very important to me, and I know that our customers feel the same way. Working from home for Plant Therapy affords me the opportunity to homeschool my children and still pursue my passion of Aromatherapy and educating our customers. So, in the 9 months I have worked for Plant Therapy, I have learned and grown even more in my knowledge of essential oils. I want to continue my education in & with essential oils and have just been accepted at the American College of Healthcare Science for continued studies.
Sue (Certified  Aromatherapist, Registered Nurse and Admin of  Plant Therapy's  Safe Essential Oil Recipe Facebook Group):  A couple of years ago, I attended a local complementary/alternative health fair and sat in on a presentation about essential oils. I was fascinated to think that plants could hold such healing benefits! I started researching on my own and realized that I was "hooked." I graduated from Aromahead Institute of Essential Oil Studies last year and am now enrolled in a clinical aromatherapy practitioner program to complement my practice as a Registered Nurse. I started as a volunteer administrator on Plant Therapy's Safe Essential Oil Recipes page and was recently hired by them as an an aromatherapist. I am very excited!
Lori (Certified Aromatherapist, Warehouse Manager and Customer Service): I was introduced to essential oils several years ago, however, it wasn't until I started working at Plant Therapy that I learned of many benefits they provide. I applied for a job because I was interested in essential oils, but really didn't know what to expect or where it would lead.  After a year of employment I was given an opportunity to take the Aromatherapy Certification course, which I recently completed.  I love working for a company I believe in, being able to further my education in the benefits of essential oils, and having an opportunity to help others.
The Interview
Kristin: Please share the history of Plant Therapy and the company's work with essential oils.
Retha: Over seven years ago, Chris and Amanda Jones were given the opportunity to buy a small, all natural body care line company called Posergy. Posergy consisted of a full line of natural body care products and a line of natural makeup. They also sold a handful of essential oils to allow their customers to customize the body care products to their own liking. Soon after the company was purchased, Chris decided to do more research on essential oils. It was then he found that most essential oils being sold, were either overpriced or not of high quality. With the help of a certified aromatherapist, Chris dove deep into the world of essential oils. Three years later and after much research, Plant Therapy was founded.
Kristin: What exactly is an essential oil?
Retha: The short answer: An essential oil is a concentrated hydrophobic liquid containing volatile aroma compounds from plants. Essential oils are generally extracted by distillation, often by using steam.
The long answer: An essential oil is a concentrated hydrophobic liquid, from a single botanical source consisting of volatile aroma compounds. These botanical sources are made up of genus and species (e.g. Eucalyptus globulus). This name tells us exactly which plant the oil comes from. Essential oils are composed of dozens of naturally-occurring chemical constituents. Each oil has a unique mix of constituents, although some constituents occur in many essential oils. Linalool, for example, is one of the major constituents of lavender oil and coriander oil, but it is a minor constituent of about 200 other essential oils.
Kristin: Are essential oils similar to oils used for cooking and body products (olive, coconut, grapeseed, avocado oil)? 
Retha: They are not. Oils used in cooking (i.e. olive, coconut, grapeseed) are vegetable/fatty oils. Although they often come from the same plants, essential oils are volatile oils, meaning they evaporate very quickly and are not fatty at all.
Kristin: There are many essential oils on the market right now. What are the most important qualities to look for when purchasing essential oils?
Retha: It is nearly impossible for an newbie to figure out the quality of an oil by themselves. And when I say newbie, I mean anybody with less than many, many years of experience working directly with essential oils or a chemist who has studied essential oils for years and knows how to test them. So basically, it's impossible to know the quality of an oil unless it is tested by experts.
There are 3 things that I believe are the most important when knowing what to look for when purchasing an essential oil.
The first two things are tests. The first test that needs to be done on an essential oil is an organoleptic test, also known as a "sniff" test. There are only a handful of people who have been doing this long enough and really know how to do this. Dr. Robert Pappas and Robert Tisserand are two of them. These experts can smell an essential oil and 99% of the time, can tell if the oil is high quality, adulterated, or is mixed with something else just based on the smell of the oil. The second test that needs to be done on an essential oil is a Gas Chromatography and Mass Spectrometry (also known as GC/MS testing). This testing shows the breakdown of the essential oil and basically tells you every last chemical or constituent in an oil down to the .01%.
The third thing is the botanical name of the oil you are purchasing. This is very important information. Every time you purchase an essential oil, look at the botanical name. If you cannot find the botanical name, I would contact the company before purchasing the oil. Essential oils have many different names, and can have many different species. If you don't know the botanical name of an oil, then you might not be getting what you think you are getting.
There are a few other things you can look for too! The origin of the oil. If you are buying Tea Tree and it came from China, it probably isn't the highest quality Tea Tree. It still might be 100% pure, but the quality of an oil goes so far beyond that. If you are buying Tea Tree, one of the best places for Tea Tree to come from is Australia. Another thing you can look for is the chemotype (if applicable). Some oils, although they are the same botanical name, might have different chemotypes meaning that the main constituent in the oil is can be very different. Some oils that have chemotypes are Thyme and Rosemary.
Kristin: What's the best way to know if an essential oil is "pure" or has been filled with synthetic fillers?
Note: Also, see Retha's response to the above question. 
Retha: In short, you can't unless the company does the necessary testing and shares those test results with you. No "normal" person can look at an oil or even smell an oil and tell if it is "pure" or not. You might have thought you had a "pure" oil and then when you smell another company's oils you think it is not "pure" because it smells different. What you don't know unless you are an expert who can test these oils, is if the original company had the "pure" oil or not. I see this done often! Someone will say that x company must not be pure because it doesn't smell like z company, but that fact is, if the company isn't doing the necessary testing, then the z company might not actually have "pure" oils.
Pure is in quotation marks because there is a lot more to a great oil than if it is "pure" or not.
Kristin: I see the phrase "Pure Therapeutic Grade" used to describe some essential oils. What does this phrase mean? Is this an important phrase to look for when purchasing essential oils?
Christina: By definition, all essential oils are "therapeutic." This simply means they exhibit some effect on the systems of the body. Terms with registered trademarks, are just that, trademarks. They are marketing terms meant to set apart those products from others. As long as you are purchasing 100% pure essential oils, you should have no concern that you are using a lesser product. Many, reputable companies will supply documentation in the form of a GC/MS test and also provide a country of origin, latin(botanical) name and other information on chemotypes if it's necessary.
Retha: The phrase doesn't mean anything really… "Therapeutic grade", "Pure Therapeutic Grade", "Certified Pure Therapeutic Grade", "Clinical Grade", "Pharmaceutical Grade" etc. don't actually mean anything in large about the quality or purity of an essential oil. These terms are simple marketing or trademark terms used by some companies. Sometimes the term is used to describe the companies standards of quality but since the terms are not regulated by a third party or government agency, they are just terms used by companies for marketing purposes.
Kristin: Please explain Plant Therapy's process for obtaining essential oils. 
Retha: Paul Stanger (COO) and Robert Tisserand do most of the sourcing for Plant Therapy's essential oils. We work with farmers, distillers and suppliers who have proven time and time again, to produce the highest quality essential oils. The oils are sent to Plant Therapy's facility in Twin Falls, Idaho. To ensure that each of these oils meet Plant Therapy's strict standards, every oil/every batch is "sniff tested" (also known as organoleptic)  by Robert Tisserand before being sent to a third party testing facility in France where they undergo multiple tests including Gas Chromatography and Mass Spectrometry (also known as GC/MS testing). Oil batches are eliminated at each step of the process and only the best ones make it through to the bottling facility in Southern Idaho. Robert Tisserand oversees every step of our quality control. The oils that do not meet our standards of quality, are either discarded or sent back to the supplier. Every step of our quality control is done on EVERY batch of oil. Come August, 2015, Plant Therapy will have batch numbers listed on every bottle and we will have the GC/MS test results on our website that coordinates with those exact batches.
Kristin: Essential oil prices can vary quite a bit between the essential oil brands on the market. Does a higher price always indicate a better quality oil?
Christina: Not necessarily. Most prices are based on availability of the product and the marketing structure of the company providing the essential oils. There are many well respected companies in the industry who provide a quality product at a reasonable cost to the consumer. At Plant Therapy, we want to provide 100% pure essential oil, backed by testing and the advice of industry experts.
Retha: Usually not. Some of the most well respected companies in the industry who have proven time and time again to have the absolute highest quality of oils, are 10%-50% less than other companies. It seems that the price of essential oils have been set to a standard created by the MLM (multi-level marketing) companies. These companies are often the largest companies in the industry and are what most people are familiar with. They have "reps" all around the world sharing these oils with their friends and families. When this happens, people become familiar and comfortable with their prices, so when they see an oil that is 10%-50% less, they automatically assume it must not be as pure or high quality. That just isn't the case. You can't usually compare the cost of MLM companies to small local companies because they do not have the same overheads to pay and the same markups.
Kristin:  Should essential oils be ingested? Are some oils safer to ingest than others?
Christina: I think that ingestion has a time and place. I am not personally comfortable advocating that for others since I have no formal training in the matter. One must have a good understanding of medication interactions, and a duration of dose in order to proceed with ingesting essential oils. I think this is an issue best left to those qualified practitioners who can best advise on a person-to-person basis.
Sue:  It's true that there are instances where essential oils can be ingested, but those circumstances are infrequent. Ingestion of essential oils should be used only for an acute problem for the shortest length of time possible, and in most cases is accomplished by use of rectal suppositories and vaginal pessaries. Oral ingestion is  accomplished by diluting essential oils in a fatty carrier and placing the mixture in an enteric coated capsule to avoid digestive tract irritation.  This process should be overseen by a physician who has working knowledge of essential oils or at least by an aromatherapist who has advanced training in aromatic medicine.  
Lori: I don't believe it is necessary to ingest any essential oils when you can achieve the same wonderful benefits by using them in a safer and far less invasive method.
Kristin: What's the best way to use essential oils–diffused, on the skin, for cleaning, sickness? How can I know the best (safest) way to use a particular oil?
Christina: Diffusion is, hands down, one of the best ways to use essential oils. We refer to this as Aromatherapy for a reason. I wrote a blog post a few months ago that details why inhaling (via olfaction) is truly amazing. You can read that here. 
It's important to use essential oils only in cases where they are needed. One of my biggest concerns is with individuals who feel that essential oils should be used in a preventative way. I'd like to also say that essential oils used in wash-off products like cleaning supplies and shower products are a bit different,as they don't linger on the skin and over-exposure in these types of products is rarely an issue. For beauty products that a person may use daily, it's best to keep dilutions low, at 1% or 2% to avoid concerns with sensitization.
Kristin: Do you take any precautions when using essential oils in your home or on your body?
Retha: Absolutely. I think people would be surprised how little I use essential oils. Now don't take that the wrong way. I use essential oils daily, but only in the places I need them. I don't apply oils topically every day, rather only when needed. And when I do apply them topically, I always dilute the oils.
I don't diffuse daily, unless it is cold/flu season and then it is often needed because something is always going around. Otherwise I am only diffusing when someone is sick or when I need the air to smell better. I don't add them to my bath every night. I only do this when I want it to be extra relaxing. I do clean with them daily though. I also almost only use KidSafe oils now since I have three young children. The only exception to this is in cleaning. I think it is important to only use essential oils when needed. Sometimes this is daily for people but often it isn't. Essential oils are here to help what our already amazing bodies can do themselves!
Sue:  Yes, I do. First, if I am diffusing, I make certain that Tonks the cat has a way to get out of the room as I described before in the question on pet safety. Also, if I have a visitor, I ask beforehand if they have any sensitivities or allergies to odors. I only use essential oils topically when I have a need (I call it using with intention) such as a with a sore back from shoveling snow.
Christina: Yes, as I have younger children, I always make sure that what I am using or diffusing is safe for use around them. In addition, we don't use them daily in repeated use. If I want to address attention issues with my older child, I have several options to choose from depending on the type of behaviors she is exhibiting in the moment. Aromatherapy isn't always an exact science, and it may take time to discover what works for you.
Kristin: I know many essential oils should be diluted before use. Are there any essential oils that can be used neat?
Retha: Some people will tell you that Lavender and Tea Tree can be used safely neat. I say, why not dilute? Essential oils are volatile. That means they evaporate very quickly. When you are diluting an essential oil in a carrier oil, it takes it a LOT longer to evaporate so you end up getting more oils into your system which requires you to use less of the essential oil. Plus, the essential oils are only strengthened therapeutically when you are using a carrier oil because carrier oils also have many therapeutic properties! So, again I ask, why not dilute?
Sue: I agree with Retha. While it is true that people are told that they may use lavender and tea tree "neat" (undiluted), doing so increases one's risk of skin irritation and sensitization. I know several aromatherapists who have become sensitized to oils because of neat use and they are unable to ever be near those oils again without suffering adverse symptoms.
Kristin: How much should an essential oil be diluted before use? And what should I use to dilute my oils?
Lori: Dilution ratios for essential oils vary depending on the oil, the age of the person using them, and their overall health. I like to use a carrier oil or unscented body butter and always start with a 1-2% dilution..
Sue: As Lori said, age and general health are important considerations when looking at proper dilution. A frail elder with papery skin and multiple health concerns should have their blend diluted more extensively than a healthy, strapping 20 year old. Fatty carrier oils are my preferred way to dilute essential oils. Carrier oils have their own unique properties and I choose which to use depending on the client's concern: for example, I may use rosehip seed oil as the diluent for reducing the appearance of a scar, or I may select tamanu oil as the carrier for a woman suffering from post-radiation burns for cancer treatment. There are other ways to safely dilute essential oils, such as in full-fat milk in a bath.
Kristin: Are there any safe practices/precautionary measures to consider when using essential oils?
Christina: Yes. We have provided a wealth of information on our blog, Facebook pages and even our company website. Usage depends on the types of medications, age of the intended user, health history, allergies to items like trees or flowers and many other consideration. If you have concerns about which essential oils are right for you, we recommend being in touch with a certified aromatherapist to discuss your situation.  
Sue: My overarching concern is client safety. Therefore, I always consider age, sex, general state of health, allergies (including medication, food, and environmental), medications taken, and current medical problems before I recommend any essential oils.
Kristin: Are essential oils safe to use around kids? Are there any precautions a family with kids should take when using essential oils? Any special dilution requirements?
Sue: Children require special consideration. Infants and toddlers have thinner skin and therefore will absorb essential oil constituents more readily. The liver, which is the primary processor of essential oils, is immature in young children. The immune system is still developing as well. I recommend avoiding most topical use of essential oils in children under two years of age, and I even avoid diffusing around infants less than six months of age. Adults who use oils that are considered unsafe for children may want to consider diffusing them when children are not home or in rooms where children are not present. I realize that these recommendations may sound excessive, but there are ways to safely use essential oils around children if one is creative.
Christina: Under the right circumstances, essential oils can be very helpful for families with children. We recommend not using essential oils topically on children younger than 2 years old. (Note from Retha: If you do choose to use oils topically on children under two, we recommend you only use oils that are recommended as KidSafe) While this recommendation is made with an abundance of caution, we recognize that many of our customers are new to the use of essential oils and want to be sure that we are safe, while providing the education necessary to make good choices for their families.
Q: Are essential oils safe to use around family pets? Are there any precautions a family with pets should take when using essential oils?
Sue: Felines lack a liver enzyme necessary for proper metabolization of essential oils, so it can be dangerous to use them on or around cats. Making sure that "Fluffy" can leave the room (in other words, has an exit and isn't shut in a room with the diffuser going) where essential oils are being diffused would be important. Certain oils can be harmful to canines and most birds as well. I would recommend consulting either an aromatherapist trained in essential oil use in animals or a holistic veterinarian.
Christina: There are some that are safe to use with your pets. None of us carry any formal training with animals, and often refer to Holistic Aromatherapy for Animals  by Kristen Leigh Bell for more information. We ask that our customers do the same, as well. This resource is full of good information about which essential oils are safe and under which circumstances. There are many great recipes and ideas in her book as well.
Kristin: What are your favorite ways to use essential oils? 
Retha: I'm pretty sure every time I answer this question my answer is different. It changes based on how I am using the oils at the time the question is asked. Right now my favorite ways to use essential oils are to diffuse and use in the bath. I diffuse almost daily either Immune Boom or Germ Destroyer. This will stop as soon as cold/flu season is over! I love using Nighty Night in my bath. Having three small children and working a full-time job, sometimes bath time needs to be extra relaxing for me, and Nighty Night does the trick! Oh, and I also use essential oils daily for cleaning. I am either using them in my laundry (tea tree works great for freshening up laundry), to clean my carpets (I love sprinkling a mix of baking soda and Germ Fighter or Citrus Burst over my carpets. I let that sit for 30 minutes and then vacuum), in the sink full of soapy water (I use this to clean my counter tops), or in a floor cleaner to mop with! Lemon is great for cleaning!  
Lori:  I love diffusing oils in my home and using them to make cleaning products. Not only does my house smell clean and fresh, I get the added bonus of knowing it is clean and germ free without the use of chemicals. I also love the personal inhalers because they are convenient to use when I am not at home.
Sue:  I love the convenience and portability of a personal inhaler (aromastick) for many concerns…headache, afternoon fatigue, anxiety, trouble sleeping;  I also use them in many cleaning products in my home, and I apply them topically (diluted) for aches and pains.
Christina: Aromatherapy plays a major role in my home life, for certain things. We diffuse a few times a week at my house for issues like attention, calming, easing the transition to sleep and in the event of an illness. I love to take my personal inhalers along with me on car trips, vacations and just to keep in my purse for use on-the-go. Of course, our usage depends on the immediate concerns, illnesses or other issues at the time. I prefer to use essential oils in a reactive manner than in a daily, preventative manner.
Kristin: Are there any good books/resources you'd recommend for someone wanting to learn more about essential oils and their uses?
Sue: If someone is new to the world of essential oils and wants to learn more about their physical, emotional, and other qualities, I'd recommend a couple of books: One is Nerys Purchon/Lora Carbo Cantele's book The Complete Aromatherapy and Essential Oil Handbook for Everyday Wellness and Jennie Harding's The Essential Guide for Oils (Watkins,Publisher).
Note from Kristin: I encourage you to check out Plant Therapy's Facebook page and blog where you can find lots of great information on essential oil safety and usage. 
Kristin: If you could only choose five essential oils to keep in your home, which ones would choose and why? 
Lori: Frankincense has many healing properties – physically, mentally and spiritually. Lavender is one of my favorite scents. I have used dried lavender in my home and recipes for many years.  I also love its calming abilities. Lemon for diffusing and cleaning because of its fresh scent. Peppermint smells great and I use it to help alleviate headaches and nausea. Tea Tree is my go to for first-aid, and I also use it in cleaning products.
Sue: I love sweet orange–it's so bright and uplifting to the senses, and so great used as a cleaning agent. I love bergamot for its relaxing qualities. Frankincense is wonderful for so many uses–mental, physical, and spiritual.  I frequently use tea tree for life's minor lumps and bumps plus its ability as an antiseptic agent in cleaning. I love the conifers (firs and pines) for their ability to help ease congestion from a cough or cold, and peppermint for its ability to ease nausea and use in blends for aches and pains. So hard to pick just five, though!
Christina: It's hard to stick to just 5 essential oils. However, I would choose tea tree for its disinfectant and antiseptic properties. Lavender for its calming, relaxing and skin soothing abilities. Patchouli for a deeply relaxing and skin rejuvenating effect!  Cedarwood is my go-to for stubborn coughs and also for its relaxing properties. Finally, palmarosa as a potential antiviral and because it's useful during colds, coughs and other illnesses.
Kristin: What's an essential oil blend and how does it differ from an essential oil? How should I use blends?  
Retha: Essential oil blends/synergies are a mix or blend of essential oils all similar in therapeutic properties and chemical families. "The expression of the whole has greater effects than the sum of all its individual parts." Aromahead Institute Blends can be used the same way that single oils are used: diffused, topical, in cleaning products, etc. Often blends/synergies are most popular with newbies because it is a blend of oils that can be used for whatever issue they are wanting to use essential oils for. It takes the guessing game away.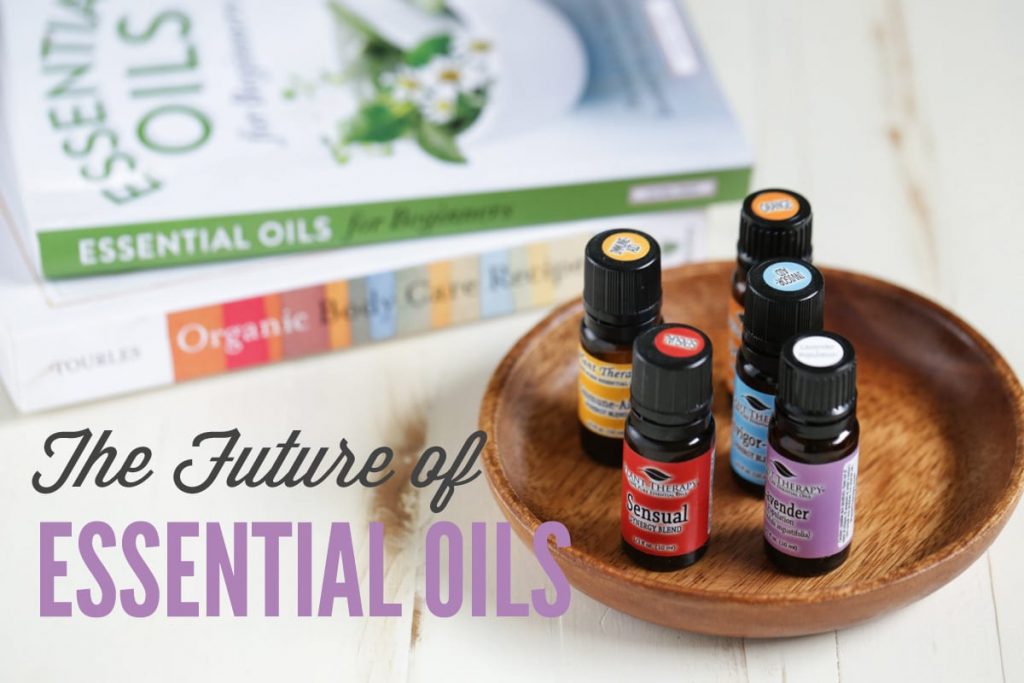 Kristin: What concerns you the most about the future of essential oils?  
Lori: The biggest concern I have regarding the future of essential oils is the lack of education. Consumers are being led by companies that do not have the documentation to back up their claims regarding purity, safety and the uses of  EO's.  Education and safety are the key factors.  
Sue: I agree with Lori. I fear that companies which make usage recommendations not backed up by safety studies or guidelines or excessive use may lead to regulation in the future. Such regulation may deprive the individual consumer of the chance to become acquainted with these marvelous substances.
Christina: My biggest concern regarding is that there are many individuals who are led to believe certain statements they see in passing or are told by their friends. Aromatherapy has such potential to help, but must be respected. We work hard to provide safe, accurate and up-to-date information without fear and to empower new users in their journey with essential oils.
Kristin: What excites you the most about the future of essential oils? 
Retha: I am excited for the education of essential oils to continue. I believe that knowledge is power! I feel empowered when I learn everything I can learn about a certain subject. When it comes to essential oils, I feel empowered to know that I can use essential oils for myself and my family in a way that will not only benefit us the most, but will also be the safest for us!  Sue: As people become more invested in their own personal health, I believe that essential oils can be part of a holistic plan of care that will support them in their journey.
Lori:  I am excited that people can improve their overall health, well being, and their environment in a safe and effective way.
Christina: I find aromatherapy very exciting since there are so many wonderful ways it can be helpful. Aromatherapy complements many other natural methods of self-care very well, and can be used to promote an overall sense of well-being and empowerment in taking care of one's own health. I would love to see more individuals take back their health care and work, in a holistic way, toward better over-all health and wellness.
Kristin: Thank you, ladies! I truly appreciate your time and wisdom.