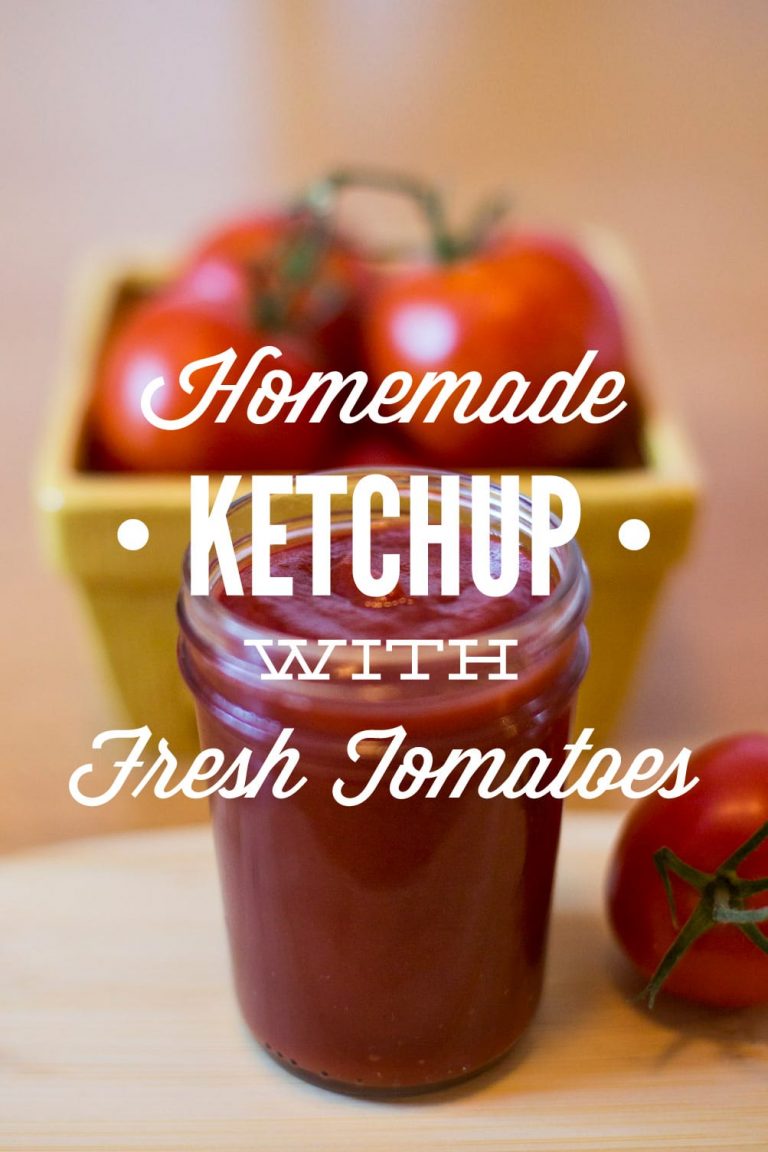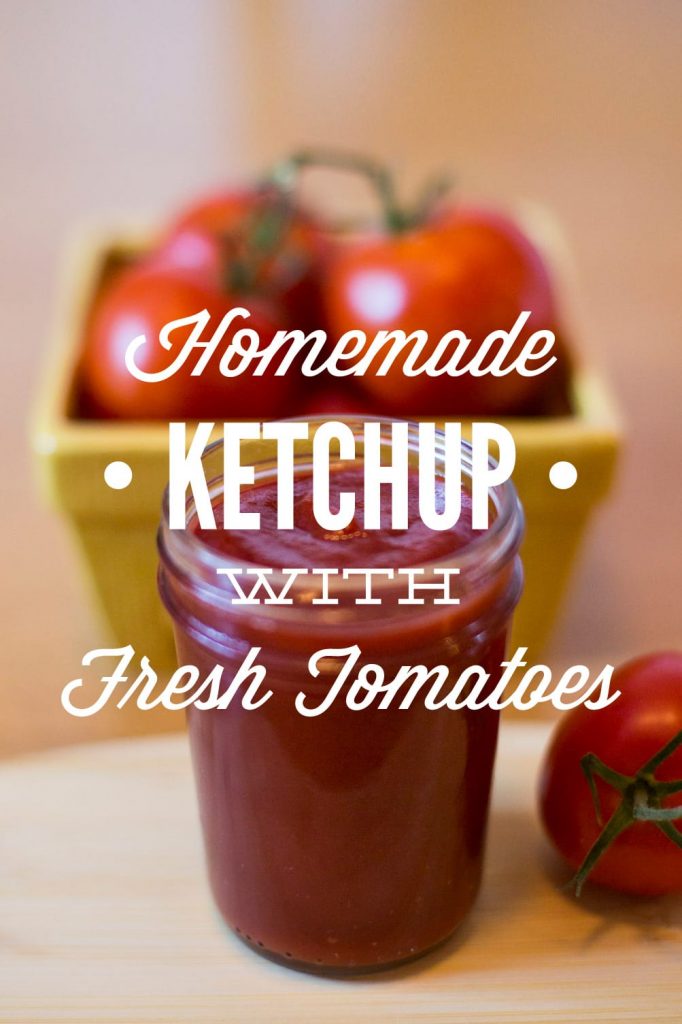 Contributor post written by Christina from Christina Maldonado Photography
There's nothing quite like enjoying ketchup during the warm summer months. It's the perfect condiment for a cook-out, or served as a dip in the kids' lunch.
Summer is the time for plump and juicy tomatoes, and guess what ketchup is made from? You guessed it–tomatoes!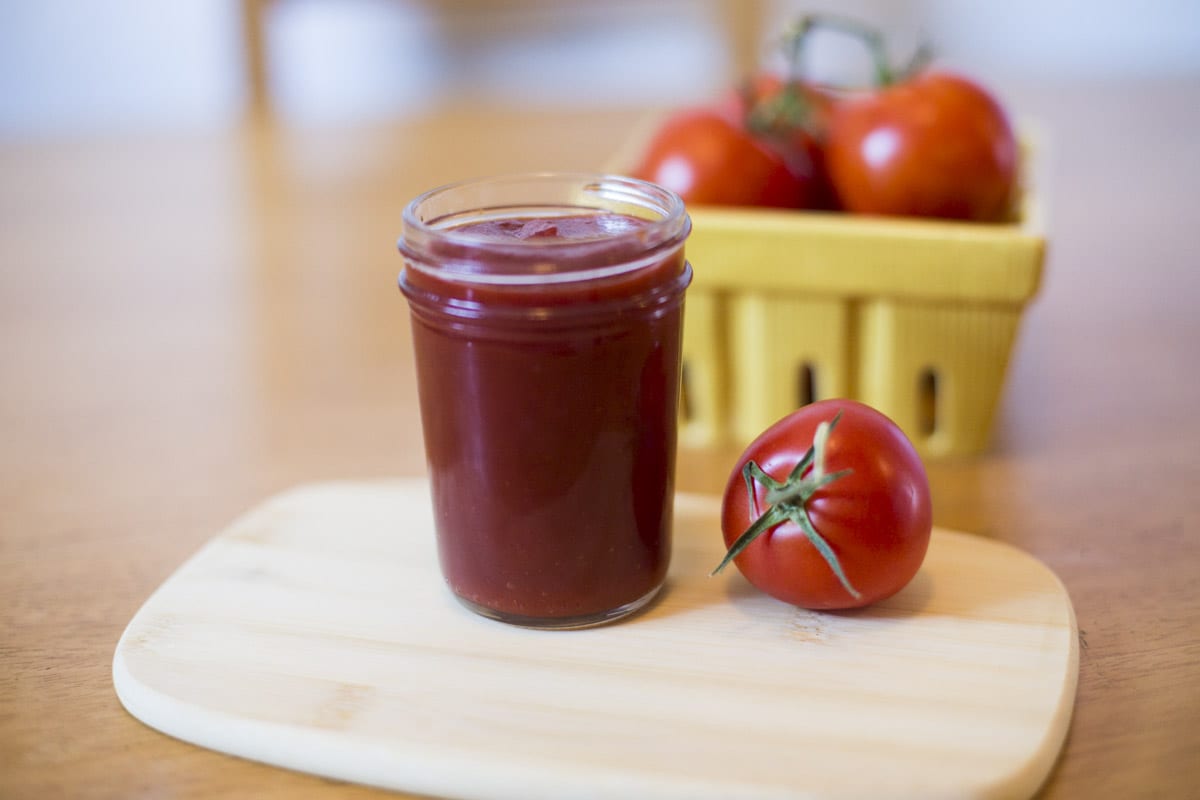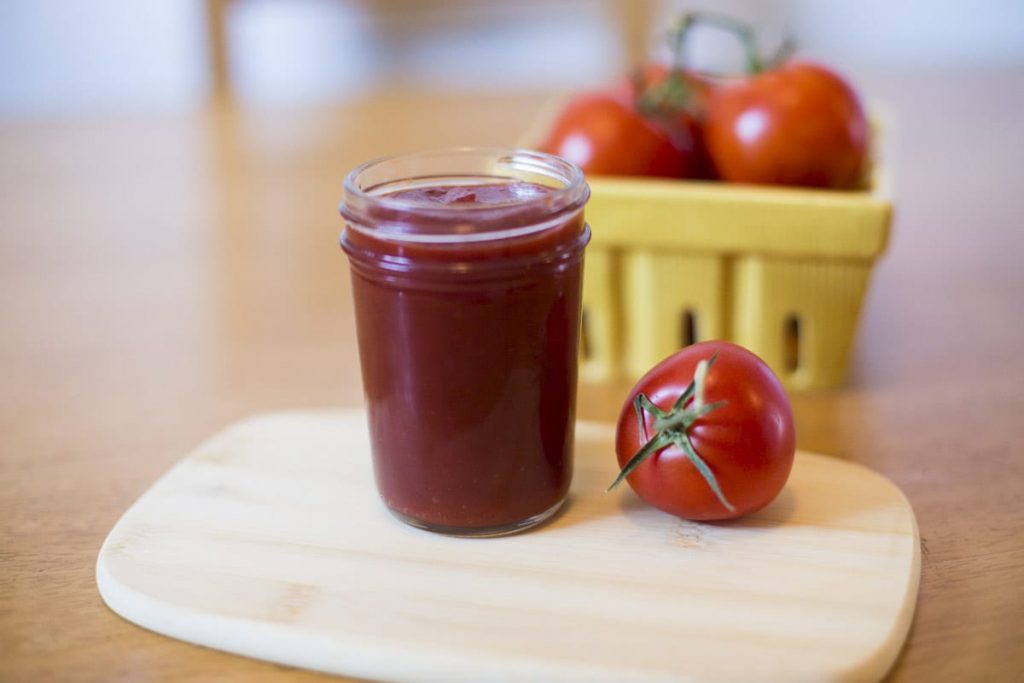 Growing up, I had a cousin who loved ketchup so much she would enjoy a spoonful over vanilla ice cream!  I also have a love for ketchup–not enough to pour it over ice cream–I can't resist a few spoonfuls drizzled over my favorite sweet potato fries. The sweet, yet sour goodness is the best.
My almost three year-old daughter is currently interested in helping me cook. I always like to think of fun recipes she can help me make in the kitchen. Homemade ketchup, made with fresh seasonal tomatoes, is a great recipe to make with the littles since it doesn't require a lot of cooking time. And the best part? The excitement over taste-testing the ketchup once it cools is an experience they will always remember!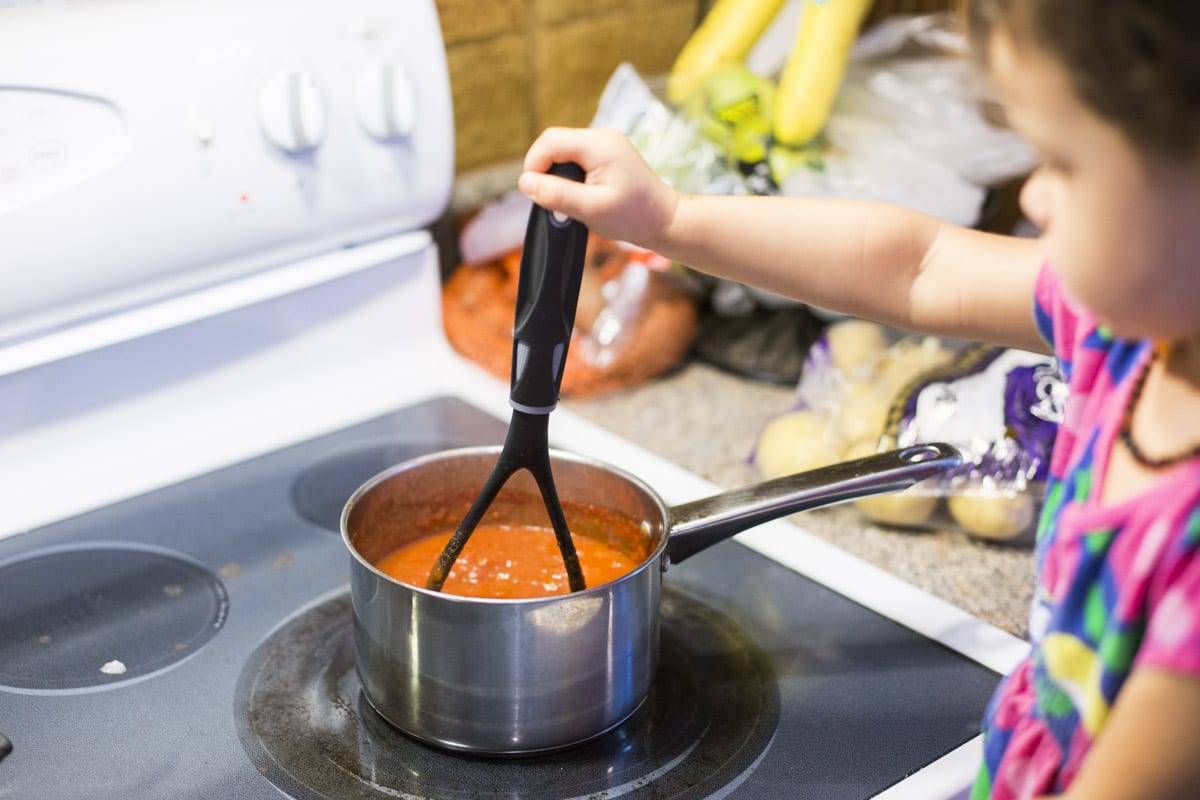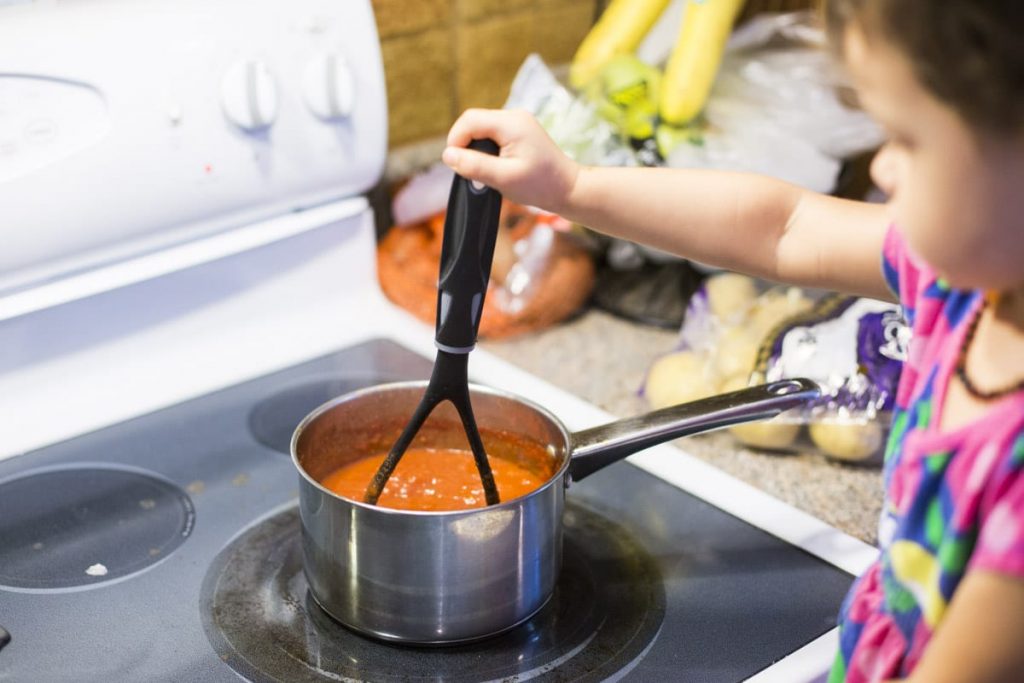 To make homemade ketchup you'll need fresh tomatoes. I prefer to source extra ripe summer tomatoes because they are sweeter and easier to boil down. Once the tomatoes are diced, simply add the tomatoes and all the ingredients to a pot. Turn up the heat and watch the magic of fresh tomatoes boil into homemade ketchup!  The more time you allow the ketchup to cook, the more the flavors intertwine. Once the ketchup has been mashed and cooled, a blender (immersion or tabletop) is used to blend the tomatoes together, creating the most divine ketchup ever! The final result is a nutritious (yes, that's right–nutritious) and yummy ketchup my whole family loves. The cooled ketchup is stored in the fridge where the dark ketchup color we've all grown to love intensifies.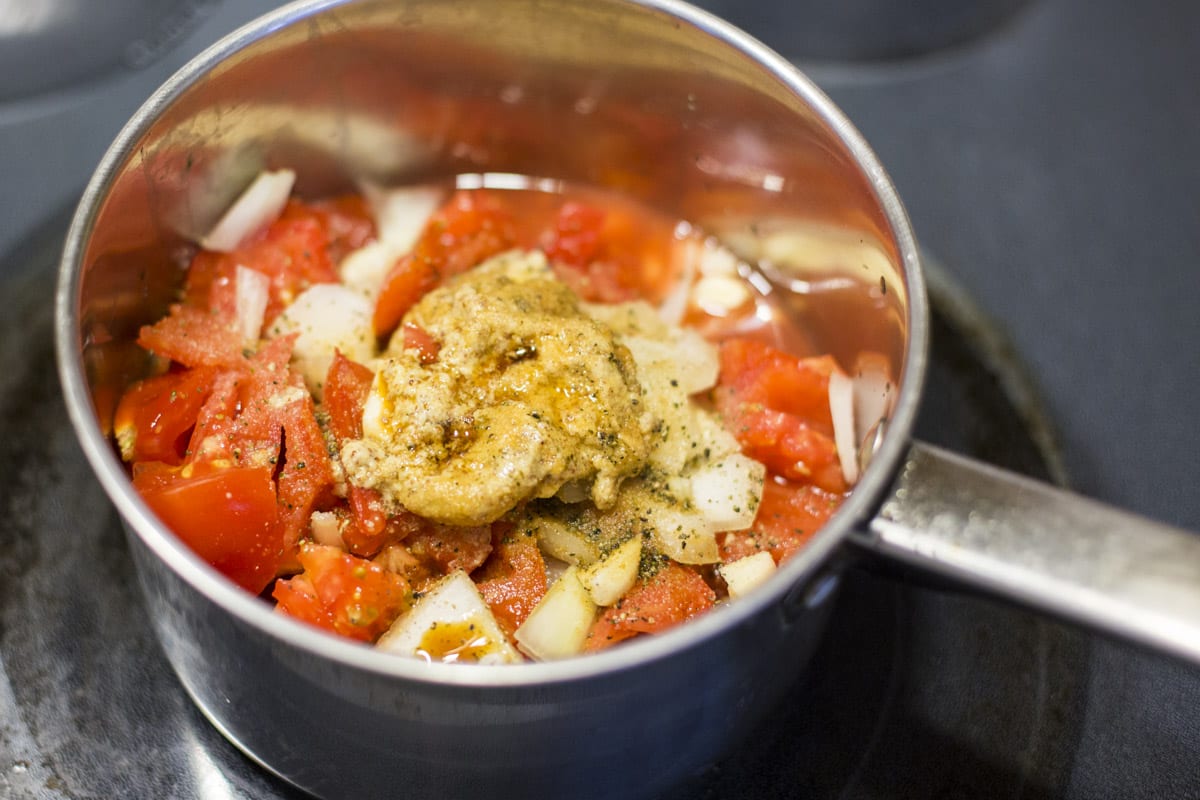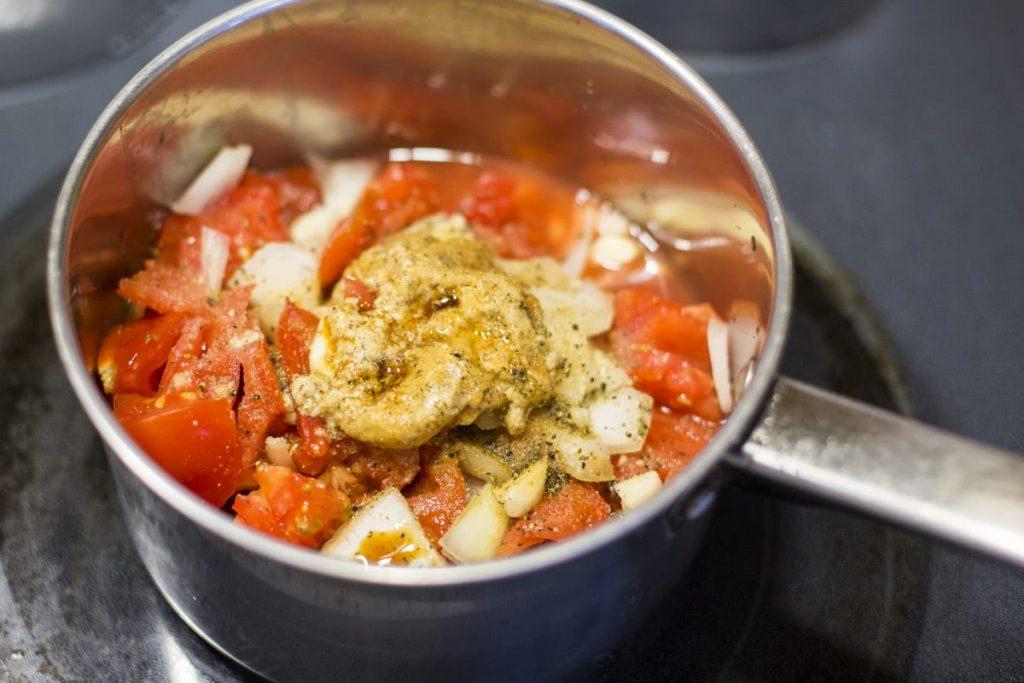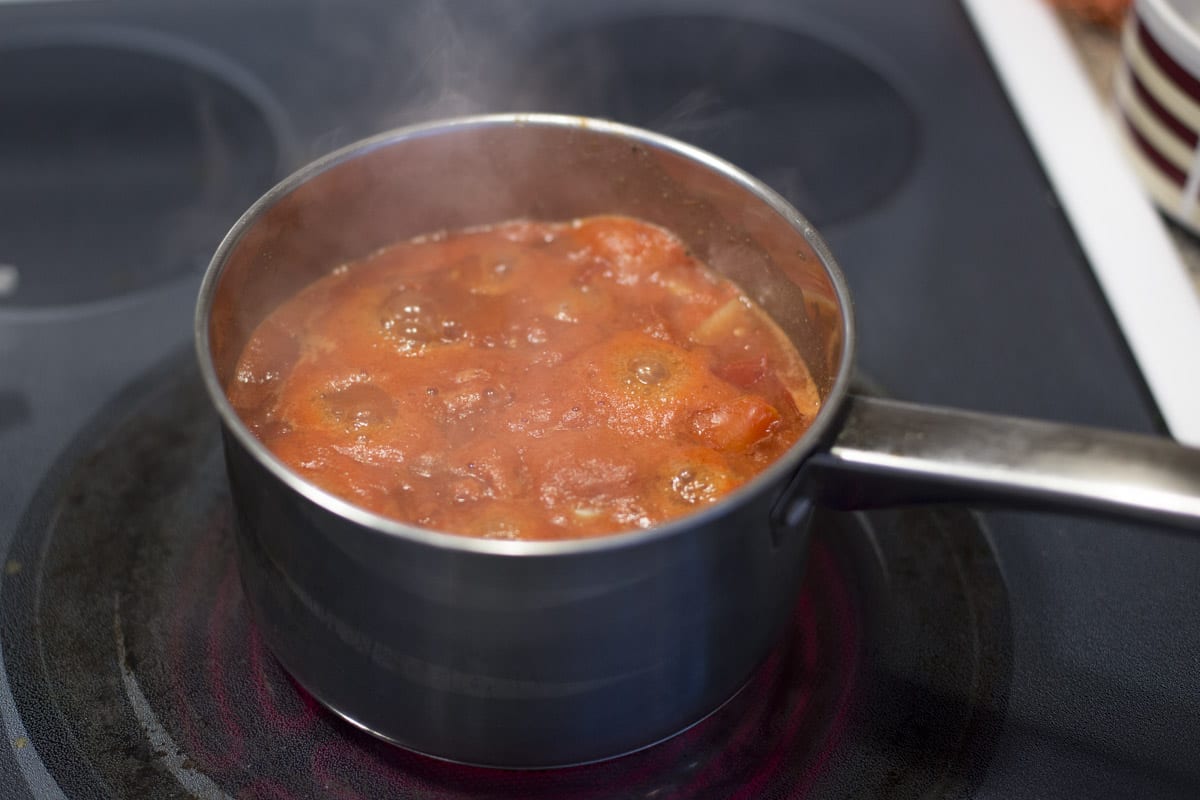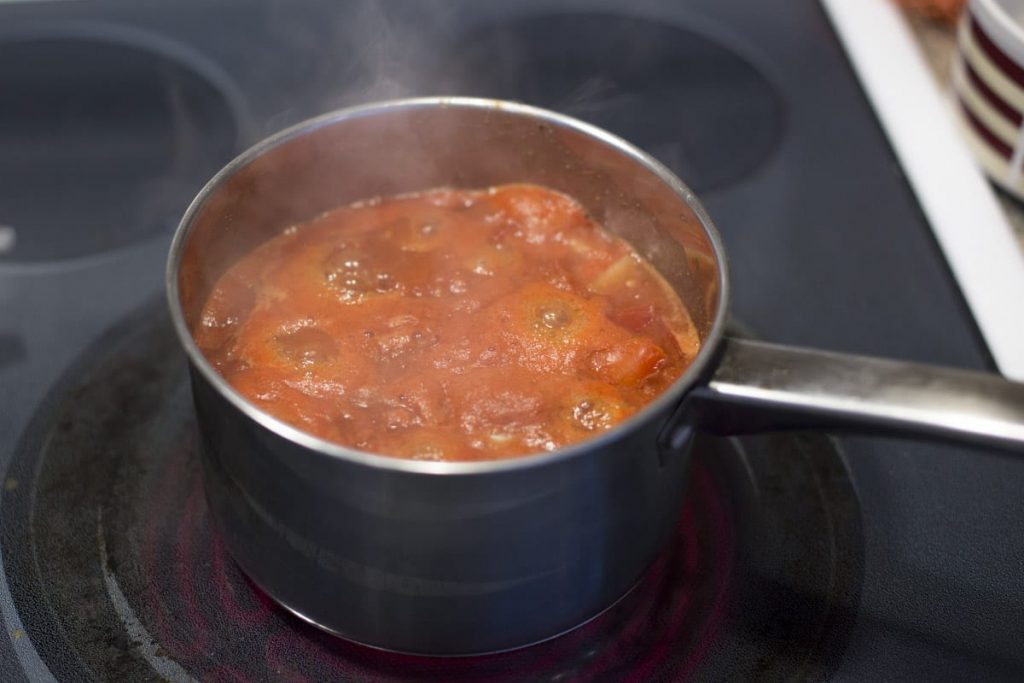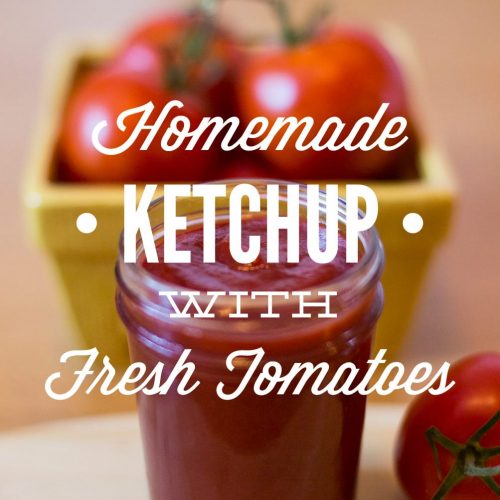 Homemade Ketchup
Homemade ketchup, made with fresh seasonal tomatoes, is a great recipe to make with the littles since it doesn't require a lot of cooking time.
Ingredients
3

lbs

tomatoes

chopped, fresh ripe

1/4

cup

apple cider vinegar

1/2

tsp

salt

1

tsp

kelp powder

This ingredient may be skipped. I just like to sneak in healthy ingredients.

2 1/2

TB

honey

1

tsp

brown mustard

1/2

tsp

worcestershire sauce

1/4

tsp

black pepper

1/4

cup

onion

diced (about 1/3diced)

1

garlic clove

This may also be skipped if you don't like the taste of garlic.
Instructions
Add all the ingredients to a medium-size pot.

Over medium-high heat, bring the ketchup to a boil. Once boiling, reduce the ketchup to a simmer and cook over low heat for 30-60 minutes.

Remove the ketchup from the heat and mash the ingredients together with a potato masher (or the back of a fork). Allow the ketchup to cool. Once cool, blend the ketchup with an

immersion

or table-top blender to your desired consistency.

Store in fridge in an air-tight container for up to 14 days, or freeze for later.
Nutrition
Calories:
450
kcal
Carbohydrates:
102
g
Protein:
13
g
Fat:
3
g
Sodium:
1849
mg
Potassium:
3327
mg
Fiber:
17
g
Sugar:
81
g
Vitamin A:
11335
IU
Vitamin C:
190.3
mg
Calcium:
136
mg
Iron:
4.1
mg
A Note From Kristin: If you're feeling a tad bit overwhelmed right now by the idea of making one more thing, I have good news! Ketchup is usually on my "to buy" list, except when I have extra time during the summer (tomato season). Homemade ketchup is a an amazing treat with unbeatable taste–it's worth making a few times a year, trust me, especially during burger and homemade french fry season!  Even though I usually purchase good-quality ketchup (so I can focus on making other foods), it's empowering to know I can make ketchup at home. Knowledge truly is power!