This post may contain affiliate links. Affiliate links come at no extra cost to you. These links allow me to share the products I authentically recommend (and use) and support Live Simply by receiving a small commission.
I like to think of myself as a simple kind of gal. Simple hasn't always described my life. There was a time when life was complicated and even a bit fake, but two kids, eight chickens, and a bit of maturity have a way of simplifying life.
But simple doesn't mean going without. There are little luxuries I still hold on to in between the seven day nap strike and the chickens squawking outside the back door (we live in the city remember?). An organic milk chocolate bar (I know dark is better for my heart, but milk is my go-to treat), a warm homemade latte, a new cookbook or magazine, homemade foundation powder, a bit of mascara, and a dab of lip balm.  Simple essential luxuries.
Lip balm tops my list of must-have-essential-luxuries, particularly in the winter when Florida gets down to the chilly 70's during the day. Parka and boots time! So when Dustin and I decided to head to Chicago earlier this week for a much needed vacation (the first vacation alone in five years), I knew lip balm was a top priority for this Florida gal. And boy was I right.  The weather here in Chicago has been down right frigid and my lips have been desperate for moisture.
Homemade lip balm is so simple to make it takes just minutes to make multiple jars. Homemade lip balm is also super versatile, as it can be used for both lotion or face moisturizer when times are desperate or you're just really into multi-purpose DIYs. Either way, it works!
The minty scent from this lip balm comes from peppermint essential oil which means homemade peppermint lip balm can also be applied to the head or temples when a headache strikes. Headache gone. Voila! Homemade lip balm makes the perfect stocking stuffer and gift, leaving family quite impressed at your ability to create homemade products (don't forget the vanilla extract too!).
Homemade Peppermint Lip Balm
Instructions
In a glass bowl, combine the shea butter and beeswax.

Place the glass bowl on top of a saucepan partially filled with water over medium heat. Heat until the beeswax is melted, stirring occasionally.

Turn off the heat and remove the bowl from the pot. Add the jojoba oil, lanolin, and essential oil.

As the mixture cools, the lip balm will set, so it's important to work quickly. Pour the mixture into lip balm containers

(I like these)

and allow to sit for a few minutes until formed.
*Lanolin adds extra moisture to this lip balm, but can be substituted with vitamin E if desired.
This recipe makes 6-8 peppermint lip balms, depending on the size of your container.
More DIYs You May Like: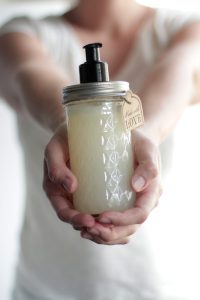 If you make this recipe, be sure to snap a photo and hashtag it #LIVESIMPLYBLOG. I'd love to see what you make!
My Free Crash Courses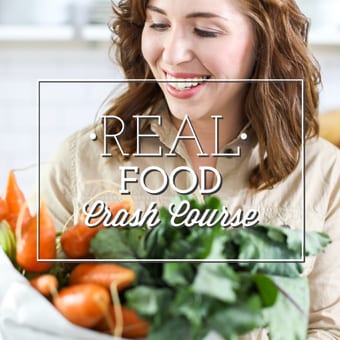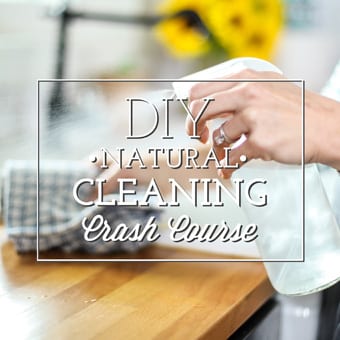 Subscribe to download the Courses