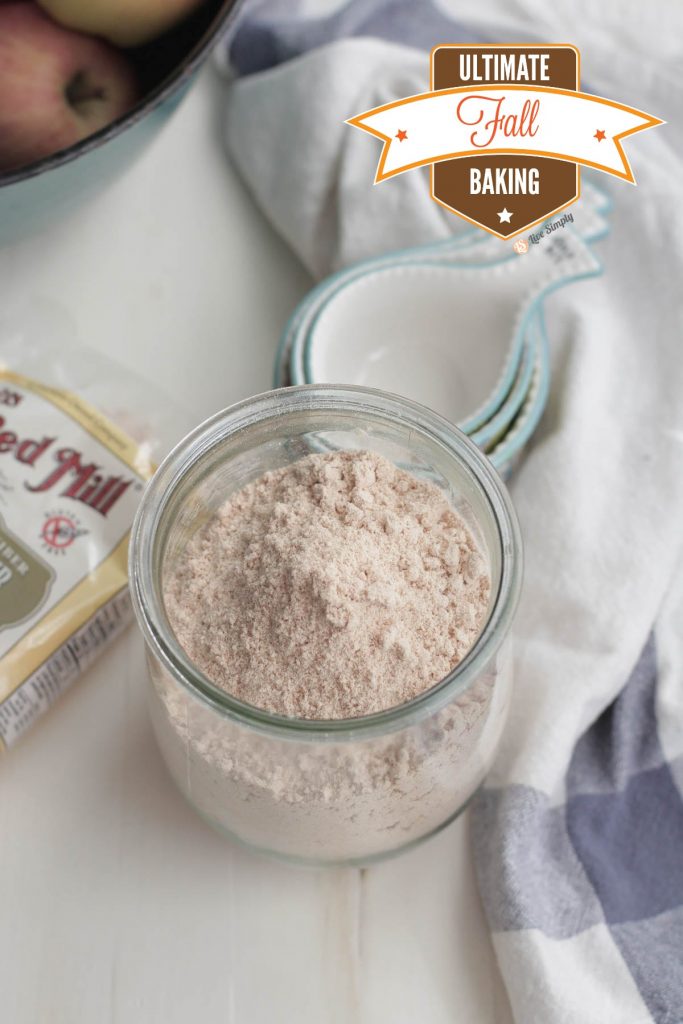 Over the last six weeks we've covered every main flour used in real food baking, from whole wheat to einkorn to grain-free flours. The world of real food baking is far from boring or bland and each flour is used to create unique baked goods with a variety of tastes and textures depending on a baker's needs and preferences.
Today is the very last day in the Ultimate Fall Baking series flour posts (wait until you see the huge surprise I have for you tomorrow!), a series that started with a decadent cake and ends with healthy muffins. I hope your tummies are full and you walk away with the knowledge of how to use various "real" flours to successfully create delicious homemade goodies in your kitchen.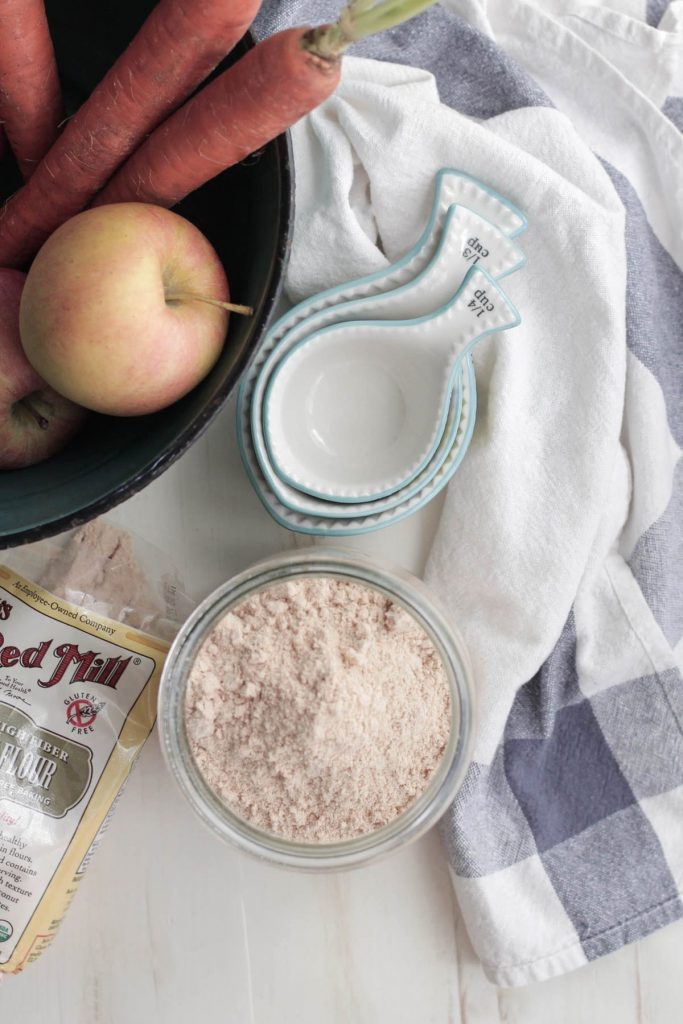 What is Coconut Flour?
Coconut flour is a grain-free flour that's made from the coconut solids leftover after the meat of the coconut has been used to make coconut milk. The leftover solids are then dried and used to make a flour known as "coconut flour." Coconut flour is nut-free (as it's made from coconuts versus nuts) which makes it perfect for those going grain-free with nut allergies.
Why Should I Use Coconut Flour?
Coconut flour is grain-free, high in fiber, and low in carbohydrates.
I'll admit that coconut flour is not my favorite flour to use exclusively in recipes as it can be tricky to use due to the liquid versus flour ratio, but I love keeping a bag of coconut flour on hand for use in almond flour recipes. Coconut flour absorbs liquids very effectively making it the perfect addition to almond flour recipes that need a bit of absorption help, such as muffins and quick breads.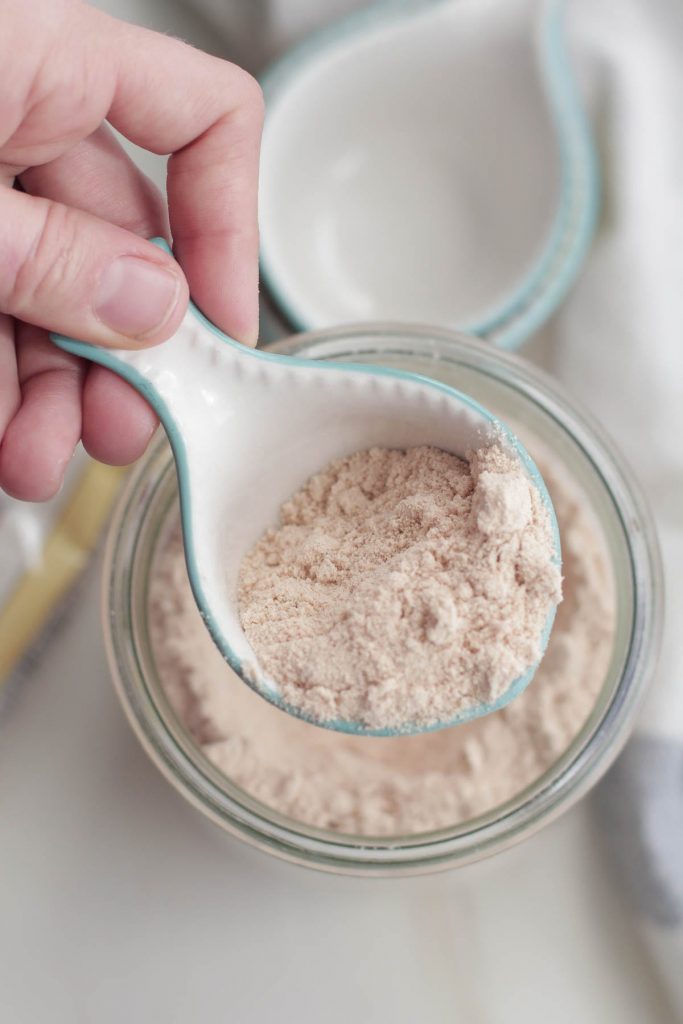 How Can I Use Coconut Flour?
Coconut flour can not be substituted one for one in wheat or other grain-free recipes. Coconut flour absorbs liquids very effectively which leaves baked goods, without an adequate amount of liquid, overly dry. Coconut flour recipes typically call for an equal amount of wet ingredients to dry ingredients to make up for the excessive liquid absorbed by the flour, so don't be alarmed when you find recipes calling for 1/2 cup of coconut flour and just as much or slightly more liquid. Some bakers advise using 1/4 cup coconut flour per 1 cup whole wheat flour (non-yeast recipes), however, an equal amount of liquid is also needed.  I personally haven't tried this recommendation.
Coconut flour recipes also typically call for a lot of eggs, sometimes as many as half a dozen eggs (or more) in one recipe. Remember gluten is a binder in gluten-based recipes, and coconut flour lacks gluten which means eggs are needed to bind the recipe together. Recipes for muffins, cakes, and breads generally need more binding than cookies which means more eggs are needed. Other binders may be used (flax seeds, psyllium husk, dates), but eggs are most commonly used.  Just like with almond flour, I recommend using recipes that specifically call for coconut flour when first getting started.
Coconut flour can also be used with almond flour to help absorb liquid in quick bread and muffin recipes.
Coconut flour will yield a mild coconut taste in baked goods, but this flavor can easily be disguised by spices like cinnamon.
Coconut flour should sit for a couple of minutes before baking for the liquid to be absorbed.
Coconut flour is also great to use in place of corn meal for coating fish and chicken.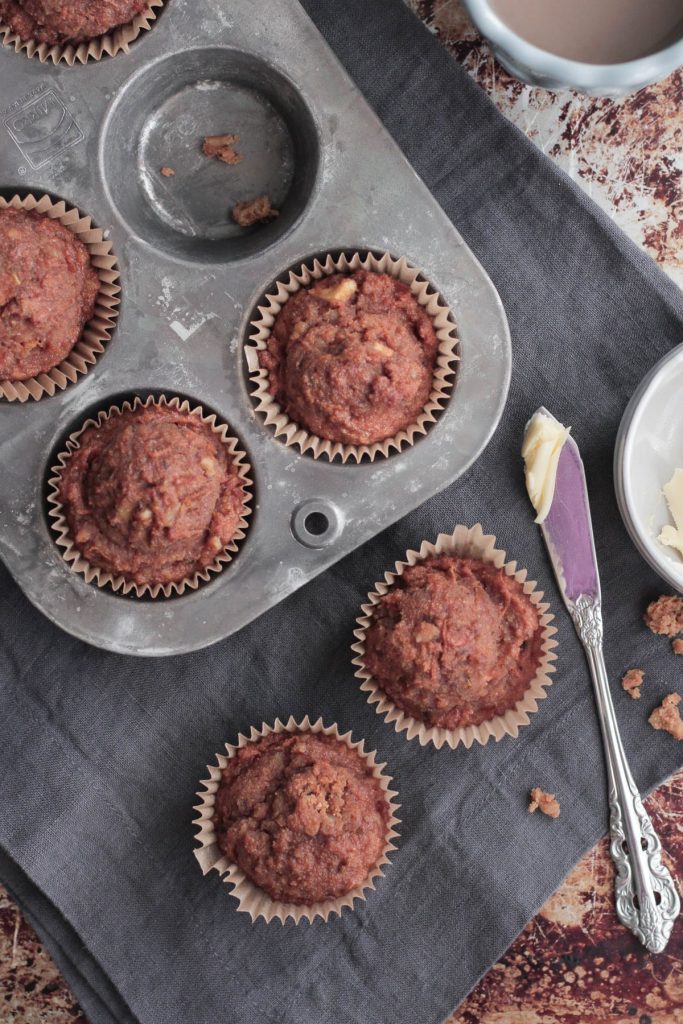 How Do I Store Coconut Flour?
Coconut flour is best stored in an air-tight container in the fridge or freezer.

Purchasing Tips
Coconut flour can be made at home (here's a tutorial), but I find the process can be a bit tedious. There are several companies that produce and sell coconut flour. I personally purchase Bob's Red Mill's Coconut Flour from Bob's Red Mill, the natural health food store, or Amazon. Remember, coconut flour is "concentrated" so a little bit goes a long way.
Coconut Flour Recipes to Get You Started
To get you started with coconut flour, I've compiled a list of my favorite coconut flour recipes. Some recipes exclusively call for coconut flour, while others use coconut flour to accompany almond flour and help with absorption.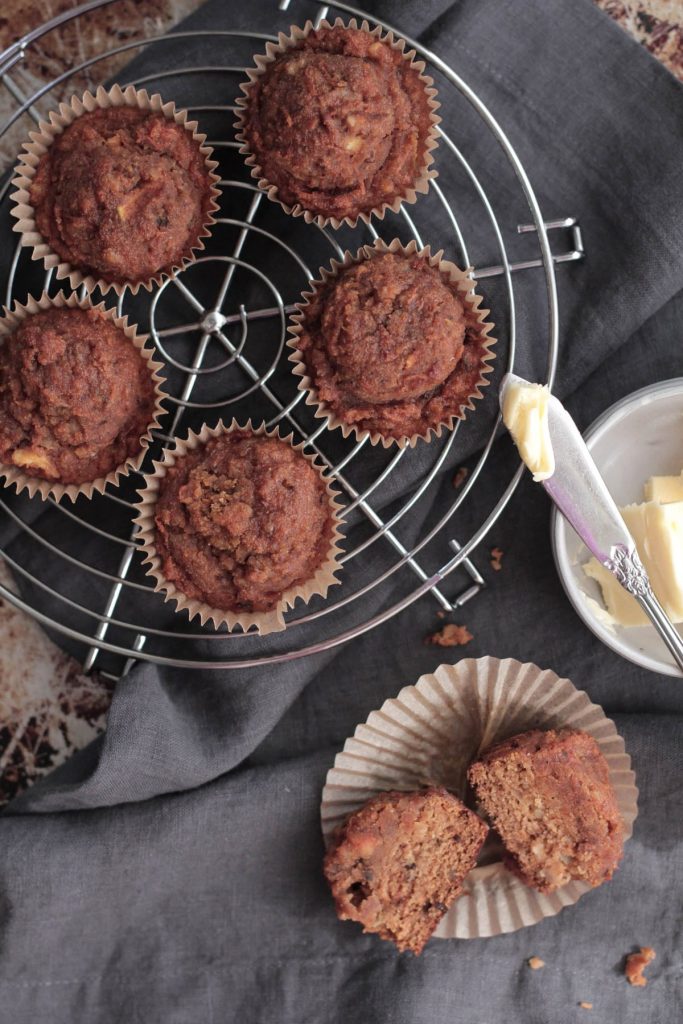 Grain-Free Chocolate Cake with Icing from Live Simply
Pumpkin Bread from Live Simply
Grain-Free Pumpkin Spice Biscotti from Oh, The Things We'll Make
Raw Cookie Dough Bites from The Nourishing Home
Lemon Drop Cupcakes with Creamy Lemon Frosting from The Nourishing Home
Apple Harvest Breakfast Bars from Raising Generation Nourished
Simple Soaked Granola Bars from Raising Generation Nourished
Energy Bars from Raising Generation Nourished
Cheddar and Jalapeno Biscuits from The Rising Spoon
Fudgy Pumpkin Mini Muffins from Real Food Simple
Coconut Chai Muffins from Nourishing Simplicity
Grain-Free Cinnamon Bread from Real Food Outlaws
Chocolate Coconut Chunk Cookies from Homegrown and Healthy
Apple Cranberry Crumble from Wellness and Workouts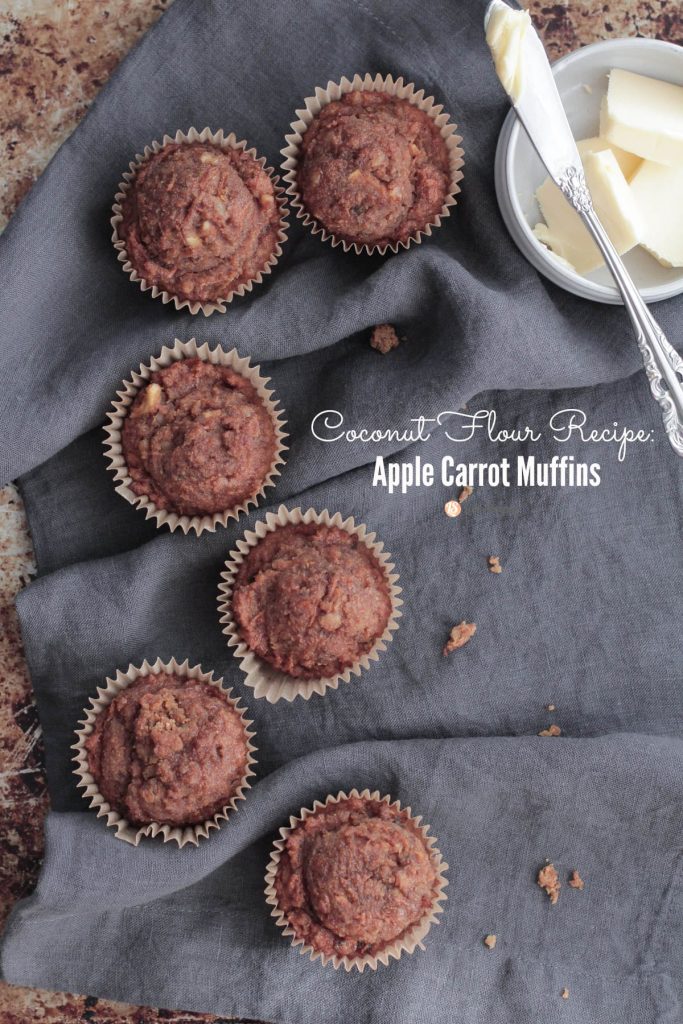 Finally, before we put away the aprons and close the bags of flour, let's enjoy one last treat together. These coconut flour apple carrot muffins are easy to make and super moist (thanks to the coconut flour), the perfect introduction to baking with coconut flour.
Apple Carrot Coconut Flour Muffins
These coconut flour apple carrot muffins are easy to make and super moist (thanks to the coconut flour), the perfect introduction to baking with coconut flour.
Instructions
Preheat the oven to 350F.

Line a muffin pan with muffin liners or grease.

Add the coconut flour, baking soda, cinnamon, ginger, and salt to the egg mixture. Beat the mixture on medium speed until fluffy (approximately 1 minute).

Fold the carrots, apples, and walnuts into the batter. Let the muffin batter rest for 3 minutes before scooping into the muffin pan.

Bake for 20 minutes, until a toothpick inserted in the center of the muffins comes out clean. Allow the muffins to cool before serving.
Nutrition
Calories:
319
kcal
Carbohydrates:
37
g
Protein:
7
g
Fat:
16
g
Saturated Fat:
8
g
Cholesterol:
129
mg
Sodium:
463
mg
Potassium:
163
mg
Fiber:
6
g
Sugar:
26
g
Vitamin A:
3960
IU
Vitamin C:
1.9
mg
Calcium:
40
mg
Iron:
1.3
mg
More Ultimate Fall Baking: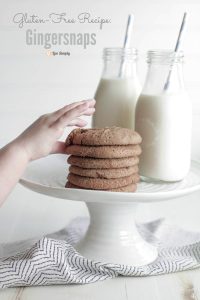 Converting Recipes for Gluten-Free Baking + Gingersnaps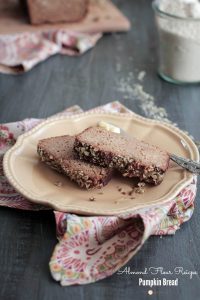 How to Use Almond Flour + Pumpkin Bread