I'm currently sitting in the Nashville airport waiting to board my delayed flight and thinking about my Thanksgiving menu. With Thanksgiving only two weeks away, it's time to start planning.
In the past, we've made pumpkin pie, cranberry sauce, butternut squash mashed potatoes, sweet potato biscuits, plain ol' fluffy biscuits, and stuffing. Over the next couple of weeks, I want to add more recipes to the current options here on the blog. To start, we're going to make mashed potatoes.
Later this week, we'll make a real food version of green bean casserole (no condensed soup or ingredients you can't pronounce). And next week we're going to make a real food version of sweet potato casserole that relies on roasting the potatoes to enhance the naturally sweet flavor.
Let's talk about today's mashed potatoes. These aren't your normal potatoes. This recipe relies on the Instant Pot to simplify the entire cooking process.
Why make mashed potatoes in the Instant Pot?
Making mashed potatoes in the Instant Pot is a fast and easy experience. How fast? 6 minutes! That's not a typo. I was skeptical of this 6-minute magic when Helen first sent me her testing notes and recipe. Being skeptical comes too easy for me. And let me just tell you, 6 minutes is legit. It's a game-changer.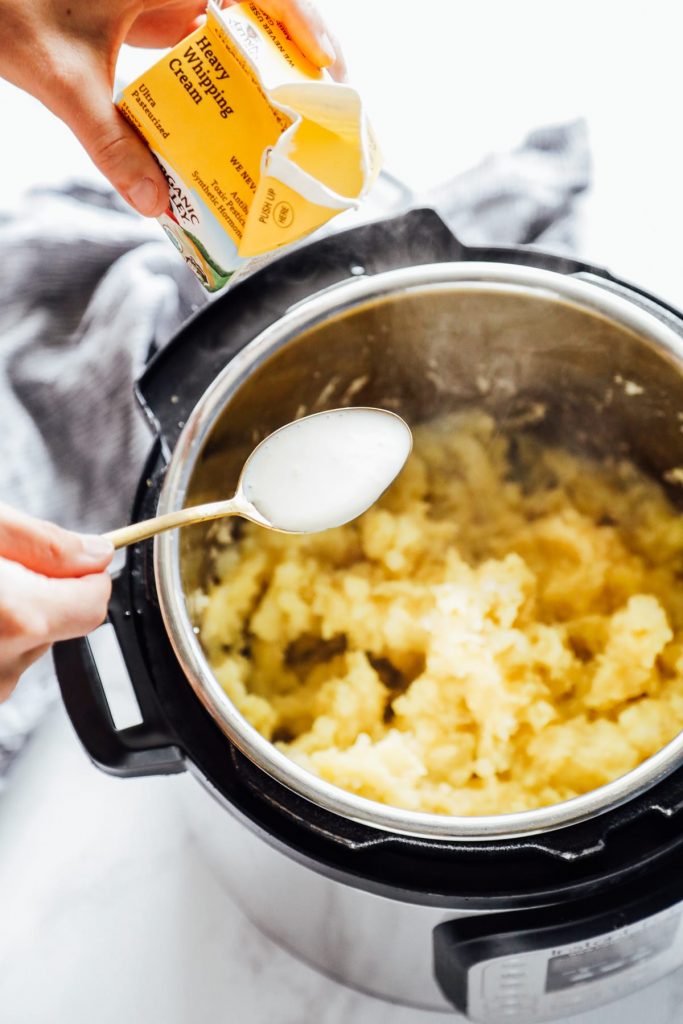 How easy? Well, the answer can be summed up with two words: no drain. When you cook potatoes in the Instant Pot, you don't have to drain any water from the potatoes. Once the potatoes are done cooking, simply add the remaining ingredients–butter, salt, and cream–and you're done. That's it.
Making mashed potatoes in the Instant Pot is an easy and hands-off process, for the most part.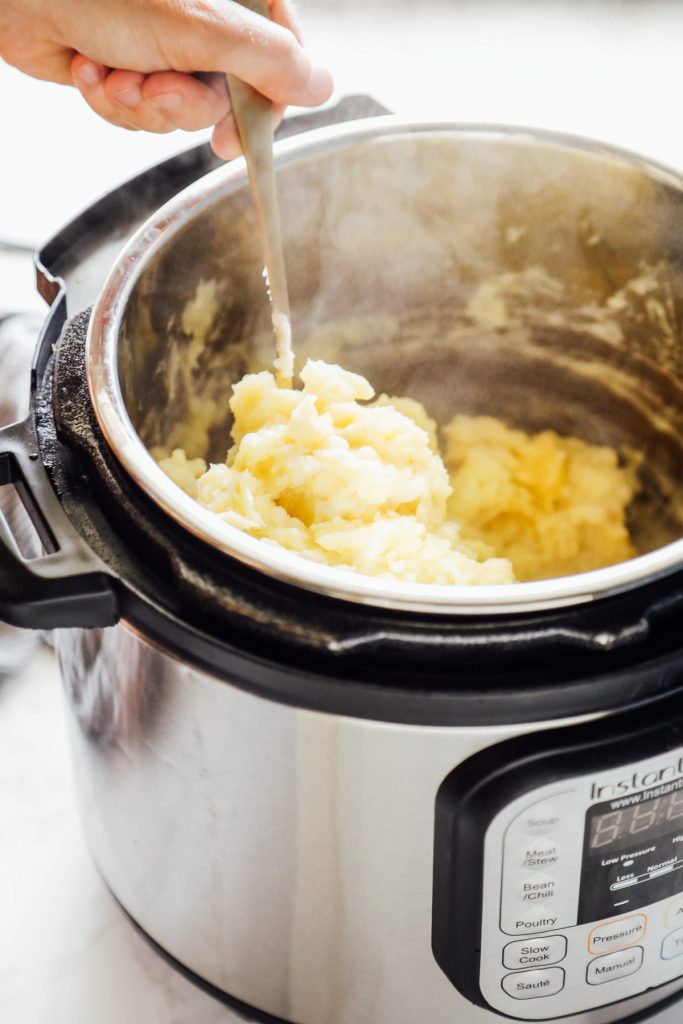 Just like I said about hard and soft boiled eggs and dry beans, I don't think I can go back to making mashed potatoes on the stove-top. And once again, my love for the pressure cooker deepens.
As I've mentioned before, the electric pressure cooker is a tool that simplifies real food cooking. That's why I'm such a big advocate for this appliance. I believe everyone should consider purchasing and using an electric pressure cooker.
This Thanksgiving, and throughout the mashed potato season (fall and winter), try making your potatoes in the Instant Pot. I think you'll be impressed with the simplicity and ease of the pressure cooker method.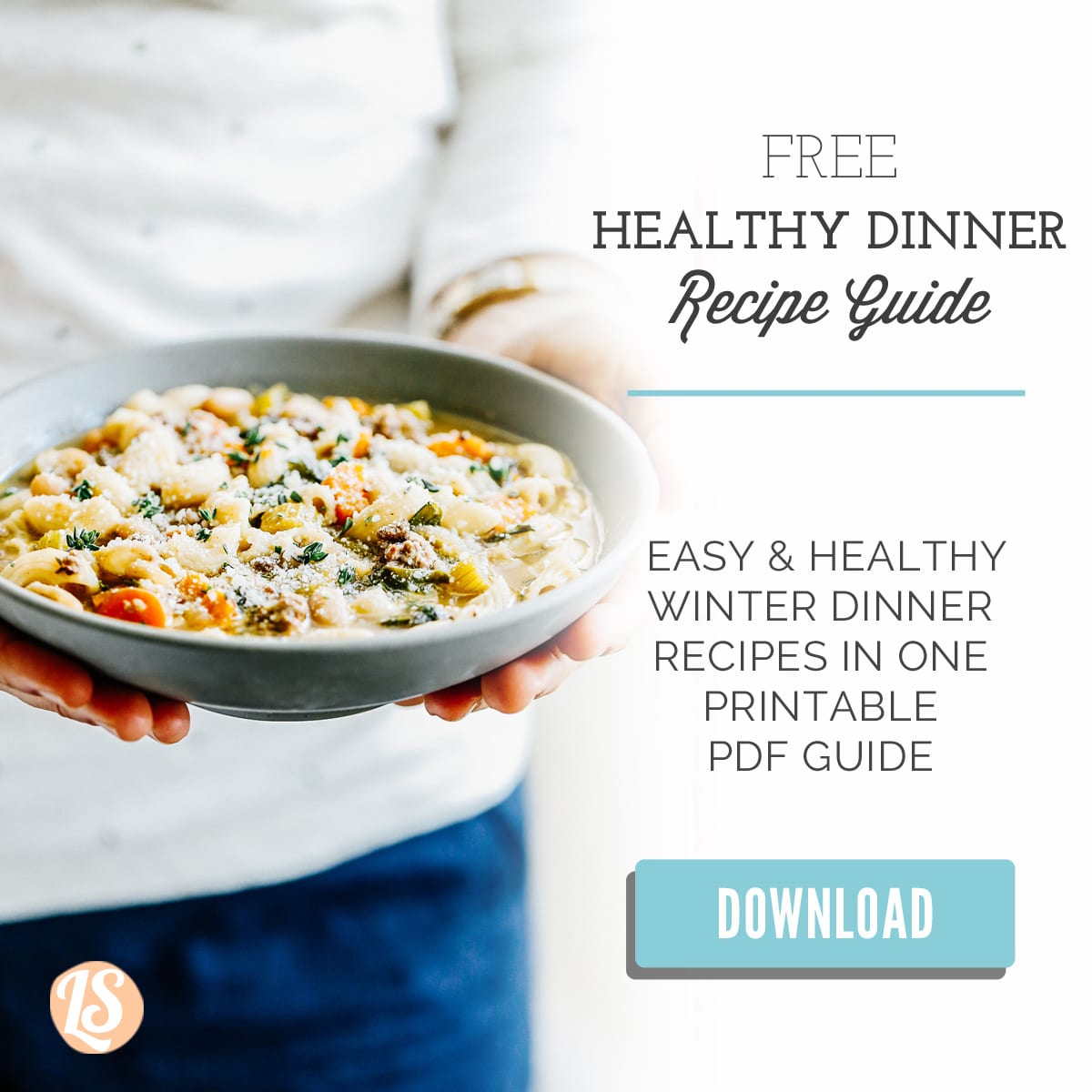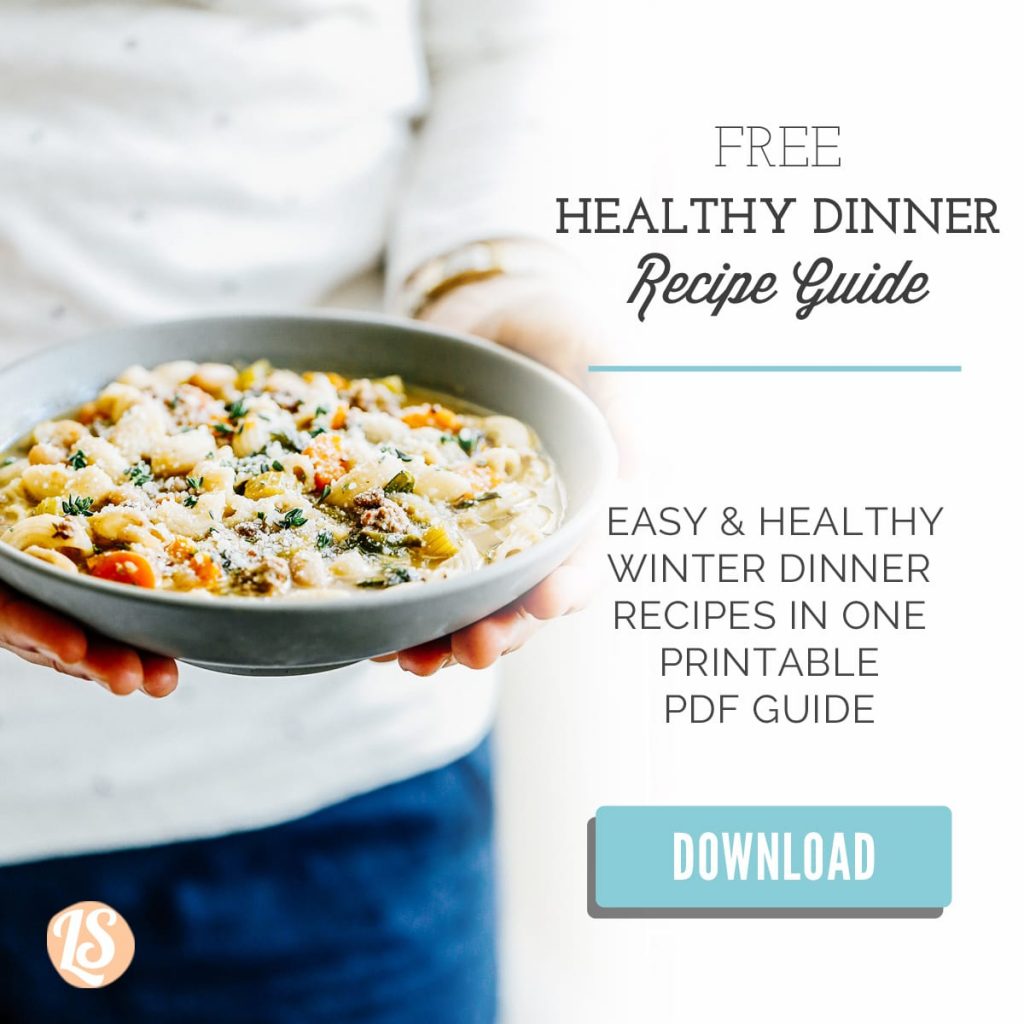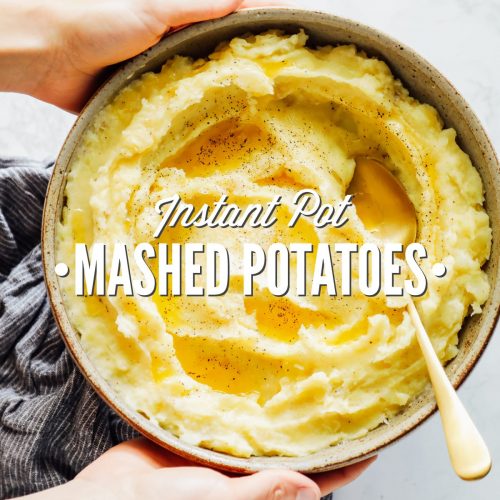 4-Ingredient Instant Pot Mashed Potatoes (No-Drain, One-Pot Method)
Super easy, one-pot, no-drain Instant Pot mashed potatoes. The easiest potatoes you'll ever make.
Ingredients
1

cup

water

or vegetable or chicken broth/stock

3

lbs

Yukon Gold Potatoes

4

TB

unsalted butter

cut into tablespoon-size pieces*

1-4

TB

heavy cream

depending on consistency desired

1-2

tsp

salt

to taste
Instructions
Add one cup of water or broth/stock to the Instant Pot.

Wash and peel the potatoes. Cut the potatoes into 1-inch chunks and add to the Instant Pot.

Place the lid on the Instant Pot and set the valve to Sealing.

Press the Manual or Pressure Cook button (depending on model), High Pressure, and set the cook time (using the +/- buttons) to 6 minutes.

When the cooking time is up, perform a quick release using a hold pad holder or towel. Steam will shoot out from the valve so make sure your Instant Pot isn't sitting under kitchen cabinets or shelves.

Add the butter (cut into tablespoon-size pieces) and 1 teaspoon of salt to the cooked potatoes.

Use a hand-mixer or potato masher (my preference) to mash the potatoes with the butter and salt, until you've reached the desired texture.

Add as much cream as needed to reach your desired texture. Taste the potatoes and season with more salt, if needed. Serve warm. I like to drizzle extra melted butter or olive oil over the potatoes before serving.
Notes
*I've used 8 tablespoons of butter in the past and love the results. Using this much butter means I can skip the cream. If you don't want to add cream, you can definitely up the amount of butter used to achieve great results. You could also use milk or half-n-half (just watch those ingredients) in place of the cream.
**This recipe was tested and perfected in a 6-quart Instant Pot. If you have a larger Instant Pot (8-quart) you may need to use 1 1/2 cups of water. The 8-quart requires more water to come to pressure.
It's very important to go by weight (3lbs) when it comes to the potatoes versus a certain number of potatoes. Potatoes can vary in size, so sticking with 3lbs will ensure success with this method.
Keep in mind, the cooking time is 6 minutes. The Instant Pot will take more time to come to pressure. 
Nutrition
Calories:
208
kcal
Carbohydrates:
28
g
Protein:
5
g
Fat:
8
g
Saturated Fat:
5
g
Cholesterol:
23
mg
Sodium:
414
mg
Potassium:
936
mg
Fiber:
5
g
Vitamin A:
275
IU
Vitamin C:
25.8
mg
Calcium:
70
mg
Iron:
7.3
mg