This post may contain affiliate links. Affiliate links come at no extra cost to you. These links allow me to share the products I authentically recommend (and use) and support Live Simply by receiving a small commission.
You know the song, "I love you, I hate you" by Gnash? That song perfectly sums up my relationship with the Instant Pot over the past couple of years. Well, at least those six words; maybe not the rest of the song ;).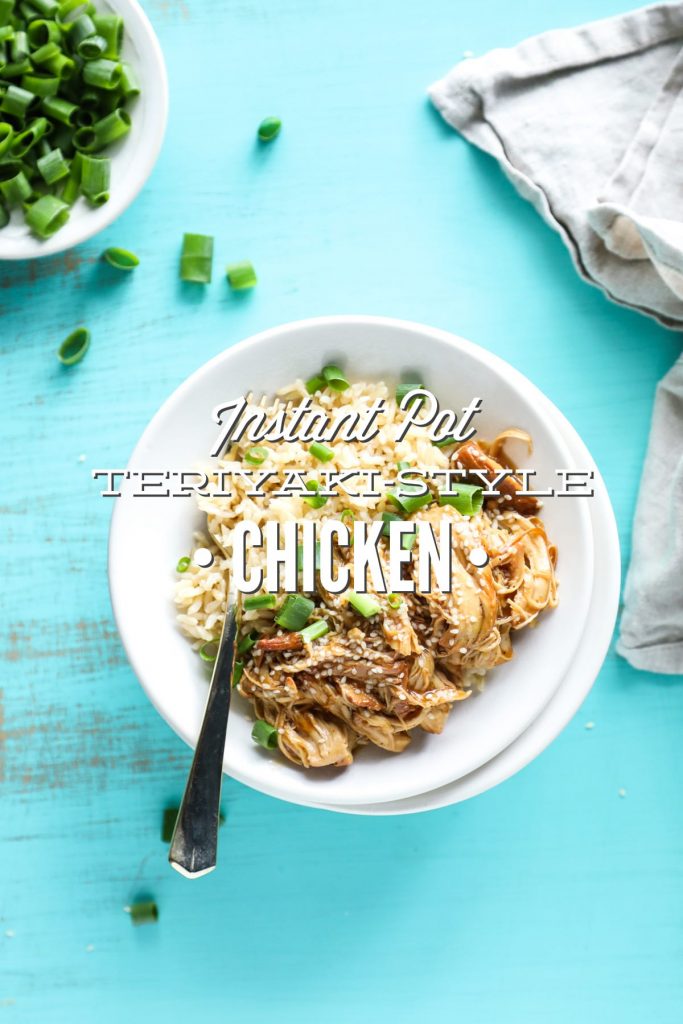 If you were around for our Instant Pot Salisbury Steak and Instant Pot Whole Chicken chats, then you probably know all about my back and forth relationship with this magical appliance.
At first, I loved it–well, the concept. Then, I actually bought one, and for far too long I hated the pressure cooker option. To be honest, I hadn't ever tried using the pressure cooking option; I was just too scared. Fast forward a couple of years, and now, thanks to a gentle "push" from Helen (Live Simply Team Member and Instant Pot Guru), I've fallen in love with this appliance, even the pressure cooker option. The more I use the Instant Pot, the more I love it.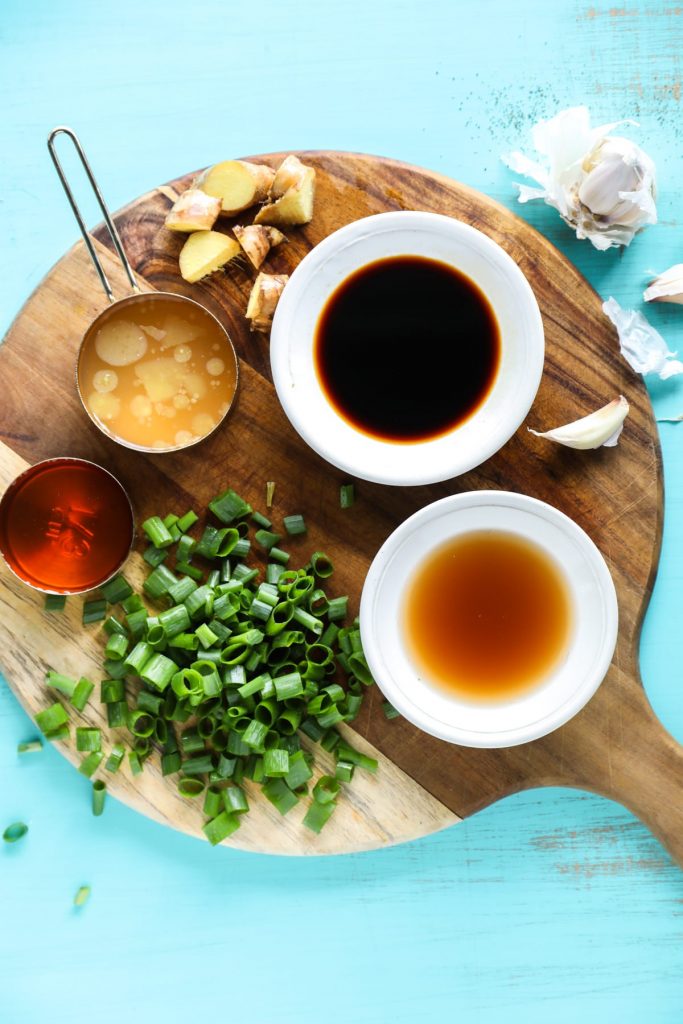 Now, there are things the Instant Pot can't do, like fold laundry, cleanup the kids' room, or clean out the fridge. Maybe it isn't magical after all.
FREE Real Food Crash Course
I get it, switching from processed food to a real food lifestyle can feel overwhelming and confusing. Friend, it doesn't have to be this way.
Here's what to expect: 
printable charts (real food defined, a seasonal produce guide, 

meal planning)

how to get started with a real food lifestyle

how to create a meal plan and stay within a budget

7 real food recipes

emails from me to help you enjoy real food
Bonus: Step-By-Step Guide to Real Food
In all seriousness, the Instant Pot isn't the right appliance for preparing every meal. My oven, grill, and slow cooker (or the slow-cooker function on the Instant Pot) certainly aren't going to be replaced by this one appliance.
I see the Instant Pot as just one handy tool to help me get specific meals, or meal components, on the table very quickly. This allows me to then focus on other components of a meal or, in some cases, just take the night off from actively cooking.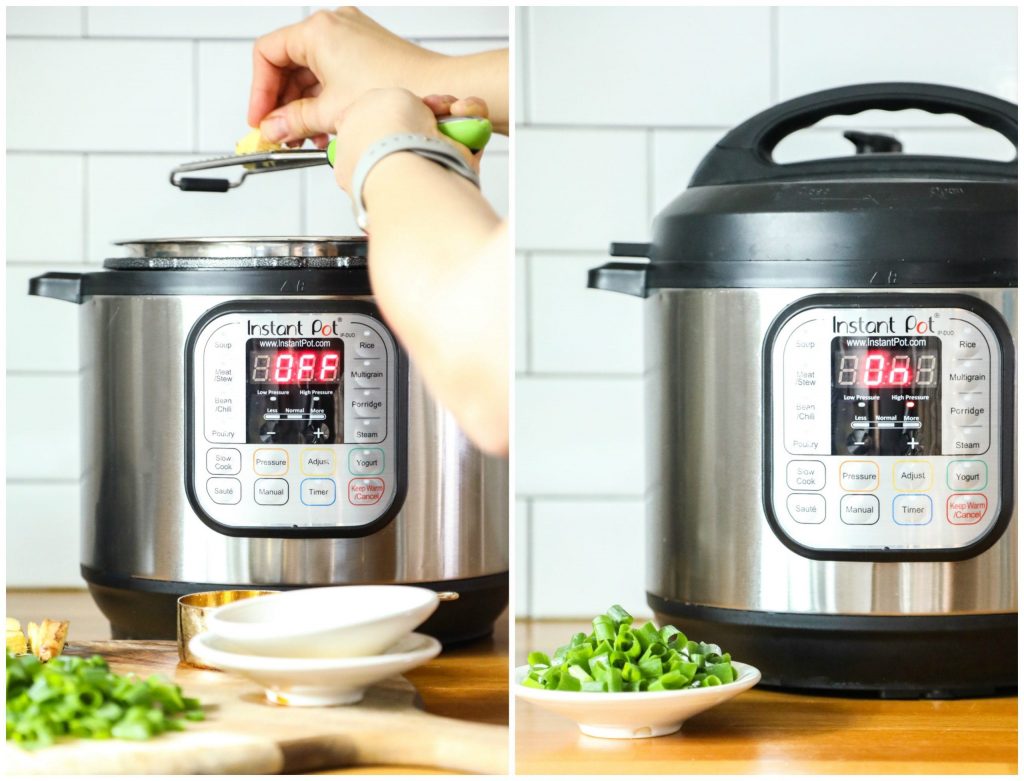 The Instant Pot seems to be particularly good at making soup and shredded chicken. So today's recipe, features another way to make shredded chicken in the Instant Pot: Teriyaki (style) Chicken.
Instant Pot Teriyaki Chicken is such an effortless meal to make–just dump the ingredients in the Instant Pot, seal the lid, press manual and adjust the time, and walk away. Then pour yourself a glass of wine, make a pot of rice and chop a few green onions. In under thirty minutes, dinner is completely ready!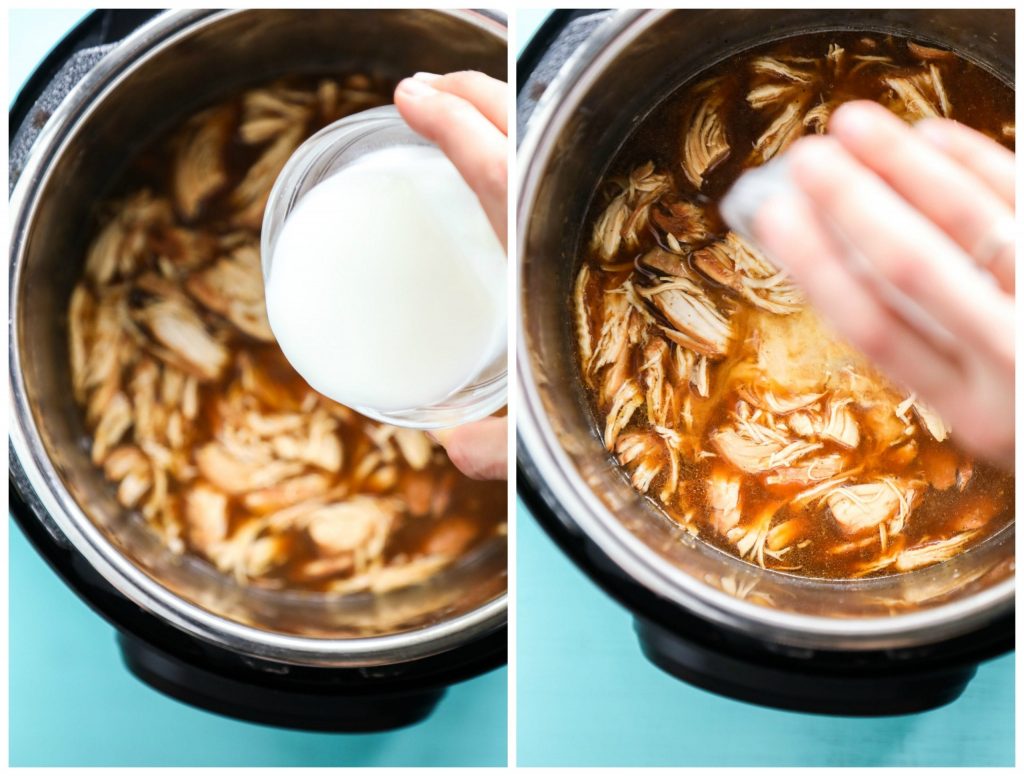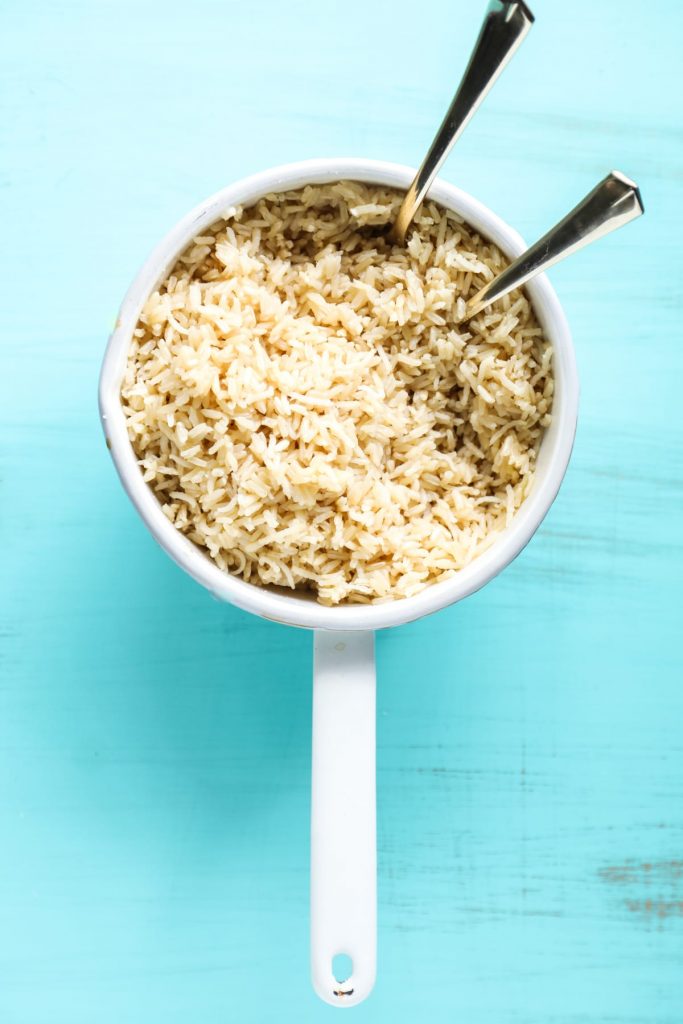 Now, before we get to the recipe, I think it's important to note that this isn't a recipe for the teriyaki chicken found on so many take-out menus. You know, the super sweet, grilled, and sliced chicken option. This chicken is made in the Instant Pot, so the meat is saucy and shredded, and the sauce isn't super sweet. The chicken can be served on top of rice, in lettuce or cabbage leaves, and topped any way you like–with kimchi, green onions, etc.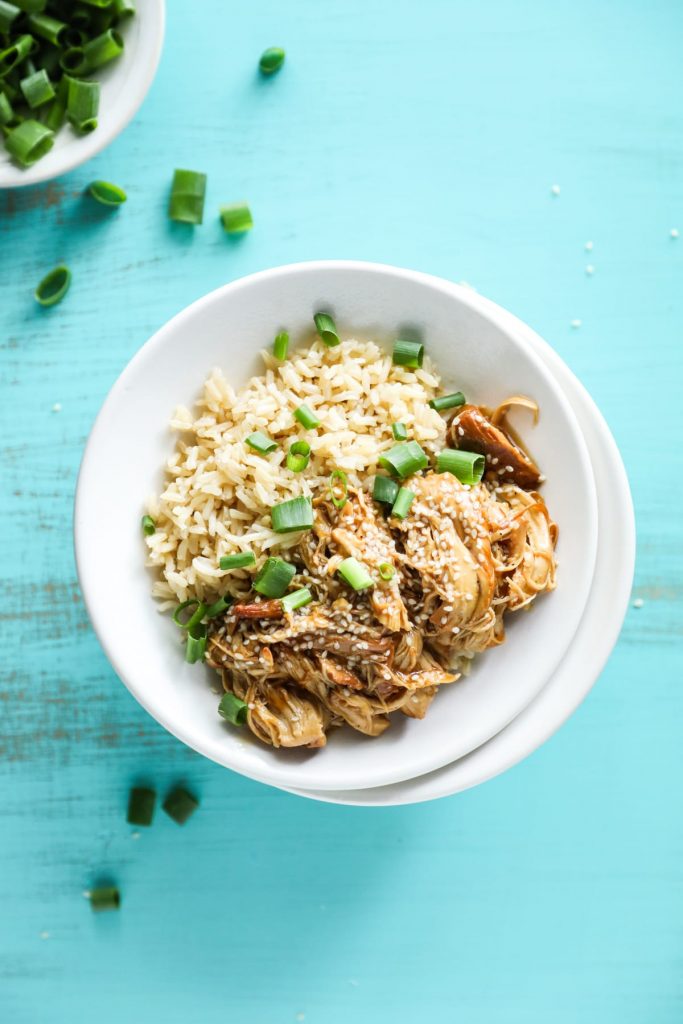 Instant Pot Teriyaki Chicken
An easy "dump the ingredients and walk away" teriyaki-style chicken recipe. A shredded chicken to serve with rice or in lettuce or cabbage leaves. 

Ingredients
2

pounds

boneless, skinless chicken breasts
Sauce:
1

TB

extra virgin olive oil

*

1/3

cup

reduced sodium (organic) tamari sauce

You can use reduced sodium soy sauce, if you're not gluten-free

1/2

cup

chicken broth

If you're using store-bought broth, use reduced sodium broth (a lower salt amount).

1/4

cup

apple cider vinegar

1/4

cup

honey

1/2

tsp

black pepper

2

garlic cloves

minced

1

inch

fresh ginger

peeled and minced
Thicken the sauce:
3

TB

organic cornstarch

1/4

cup

water
Toppings:
sliced green onions

sesame seeds
Instructions
Add all the sauce ingredients (found under the "Sauce" header above) to the Instant Pot. Do not add the "Thicken the sauce" ingredients. Swirl to mix.

Gently add the chicken breasts to the sauce in a single layer.

Lock the Instant Pot lid and set the valve to Sealing.

Set the Instant Pot on Manual (High Pressure) for 15 minutes. Let the pressure release naturally for at least 15-20 minutes.

Shred the chicken in the Instant Pot.

Mix the cornstarch and water ("Thicken the sauce" ingredients). Stir the mixture into the pot (with the chicken). Saute, if needed, to desired thickness.

Serve the chicken over rice, rice noodles, or in lettuce or cabbage cups (lettuce or cabbage leaves). Top the chicken with sliced green onions and a few sprinkles of sesame seeds. 
Recipe Video
Recipe Notes
* Traditionally, a teriyaki recipe uses toasted sesame oil.  This recipe calls for extra virgin olive oil (or avocado oil) only because I didn't want you to go out and buy an expensive, speciality oil just for one tablespoon. Feel free to use sesame oil for additional flavor instead of the olive oil. 
I've been serving the shredded chicken over rice, along with green onions, sesame seeds, and a locally-made spicy kimchi. Here's my basic rice recipe: 3 cups broth + 1.5 cups white or brown rice + 1 TB olive oil + ½ tsp salt. Combine the ingredients in a medium-size pot, and bring the ingredients to a boil. Once boiling, place the lid on the pot, reduce the burner to low, and allow the rice to cook for 20-25 minutes. Fluff with a fork. If the rice is still wet, place the lid back on the pot and turn off the heat, allow the rice to rest for 10 minutes. 
Make-Ahead Freezer Option: 
I haven't tried this yet, but I love the idea. Helen noted, "You can make two of this meal at once since you have everything out. One meal directly in the pot, one directly in a gallon ziplock for the freezer. You have to thaw the frozen (raw) meal all the way before using the Instant Pot, because it doesn't fit in the pot (in its frozen state), but it's still a great time saver!" 
If you don't have an Instant Pot, I think you could attempt this recipe in the slow-cooker. Maybe 4-5 hours on high? I haven't tried using the slow-cooker for this recipe, but my initial thought is that it should work. I'm not sure how thick the sauce will get--you may have to attempt this step on the stove-top after the meat is done cooking in the slow-cooker. If you try the slow-cooker, I'd love to hear your thoughts/adjustments. 
Arrowroot flour/starch could be subbed for the cornstarch. I recommend trying 6 teaspoons of arrowroot mixed with a bit of water, and then adding the mixture to the sauce.