We're currently in the midst of a few remodeling projects. Hopefully these are the last major projects we'll have to tackle in this home (remember the kitchen?). Well, other than the second bathroom demo and remodel, which won't happen until later this summer.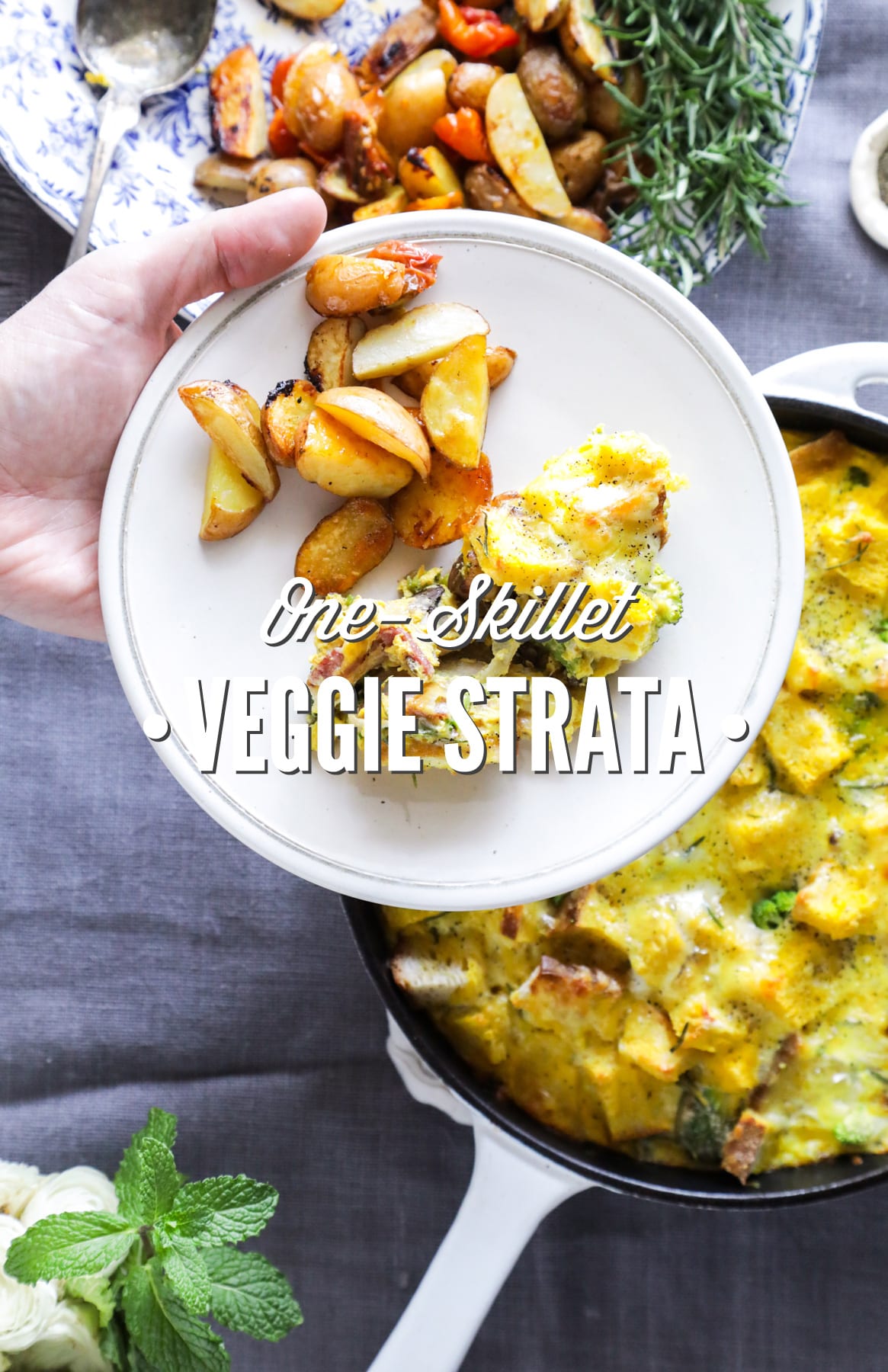 All of this remodeling work has me thinking about design shows, like my beloved Fixer Upper. You can't help but walk away from a show feeling like you're ready to shiplap your entire living room. I love watching for that reason, but what they don't always show is the long and costly process. I guess that's like everything in life–just like I don't show the ten times I failed at a muffin recipe before finally achieving the perfect taste and appearance.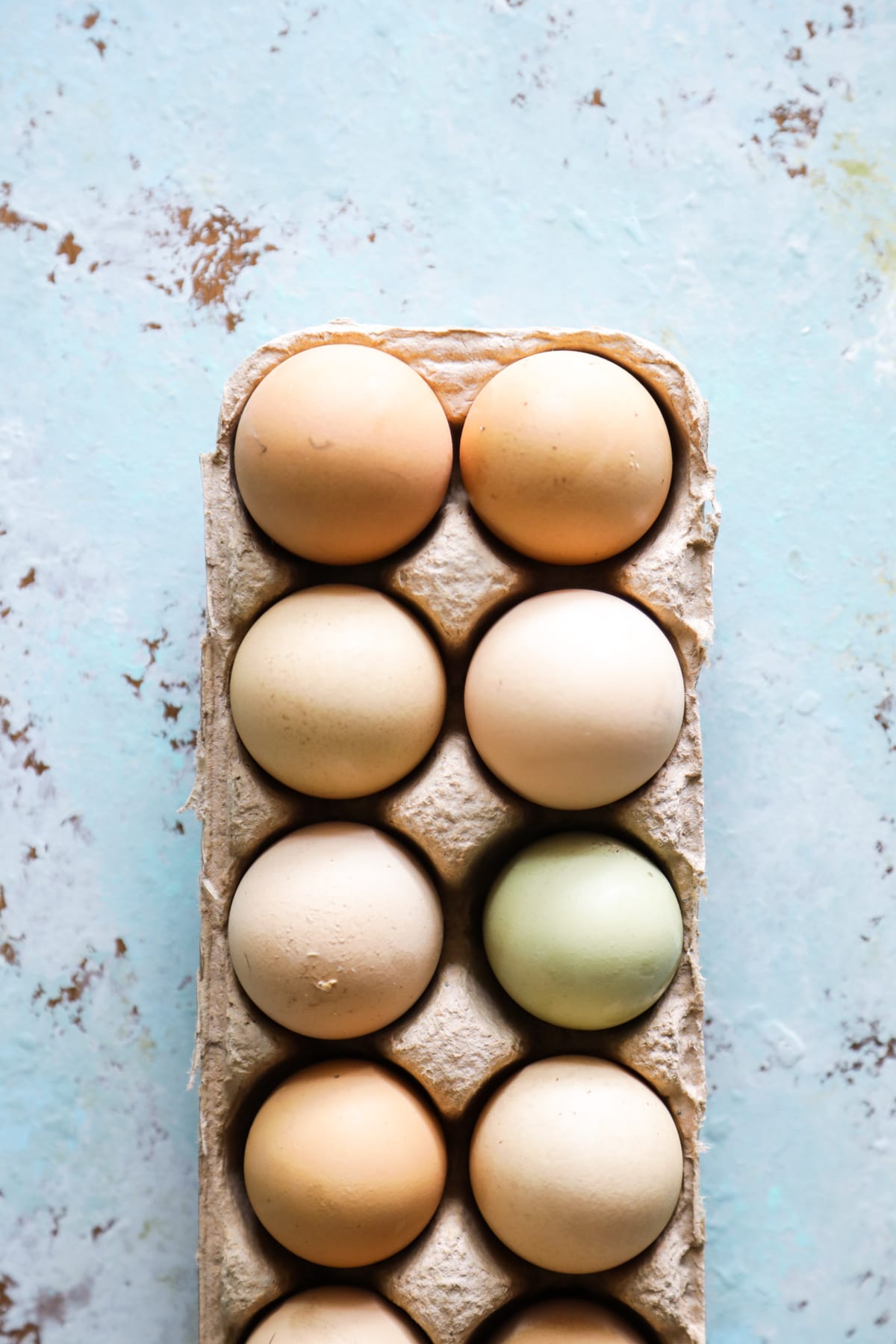 The reason I mention that is because over the past three weeks, I've visited a local tile store more than I want to count.
Our first visit was spent finding tile samples for the downstairs bathroom, back patio, and back porch. Then, we went back to order the tiles. Later, we returned to pick-up the orders, and again to pick-up the backordered grout, and then again to return a few bags of grout. It's been quite the process–a process that makes me cringe at the words, tile store.
I'm so grateful we're able to remodel this little fixer upper home of ours. (And we definitely knew the job ahead of us when we purchased our house seven years ago. Plus, I grew up on construction sites, since my dad was a home builder/remodeler, so it's almost second nature to take on projects like this; it's in my DNA.) But I'm also eagerly awaiting the moment when we can look at each other and, with big smiles, say, "We're done! Finally done!" Is there ever a day like that as a homeowner? I'm honestly not sure.
Anyway, this whole remodeling story has something to do with strata…promise!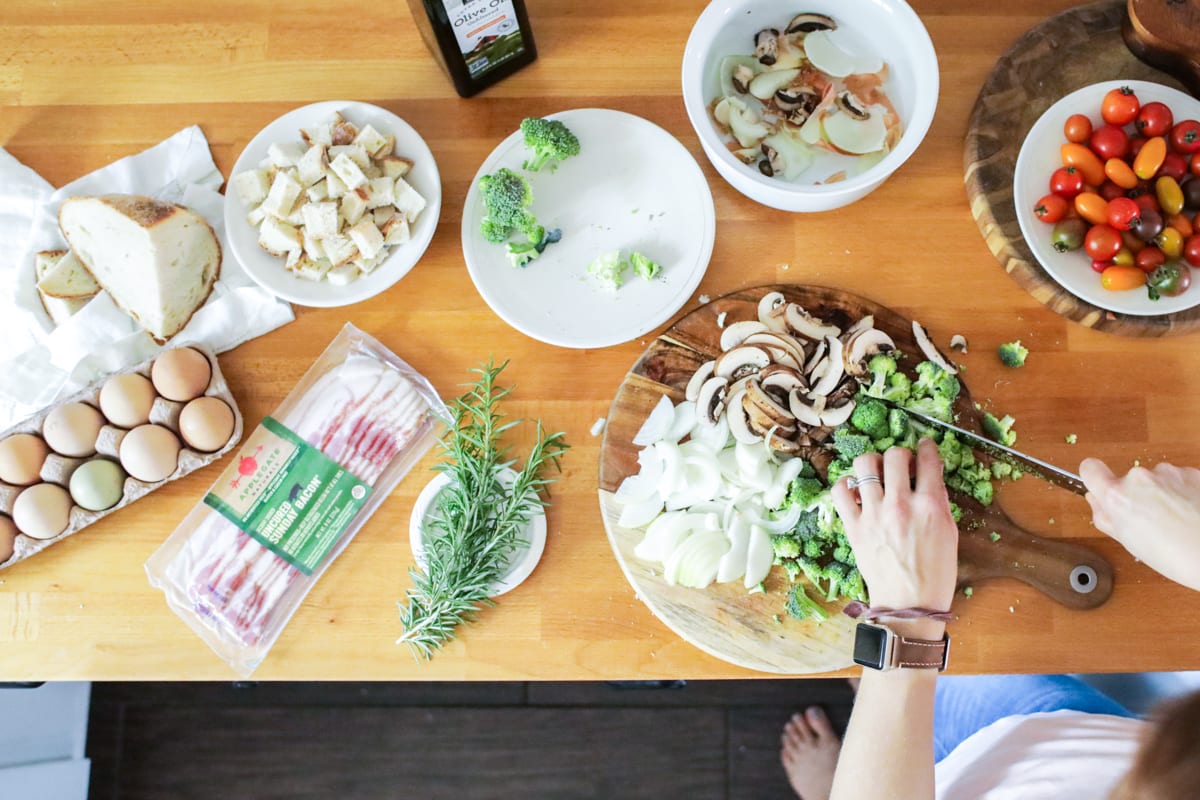 I dread tile store visits so much, that Dustin has started bribing me to go. Okay, maybe more like offering me an incentive. Technically still a bribe, right?! Incentive just sounds better.
See, there's a local bakery on the route to the tile store. This bakery is a one-of-a-kind shop in our area. 20 Shekels Bakery is a sprouted bakery, which as you probably guessed means they sprout all of the grain used in their pastries, bread, muffins, and other goodies. It's pure grain heaven for someone like me, and Dustin knows it. So, in order to entice me to go to that particular store which shall remain unnamed, he throws in an offer, "On our way back, we can stop at 20 Shekels."
It's amazing what incentive can do for someone's motivation.
And here's where my remodeling story meets a strata…
20 Shekels makes a variety of amazing baked goods, and they're all so tempting, but my favorite treat by far is their strata. The strata is made with sprouted Ezekiel bread, broccoli, cheese, eggs, onions, and mushrooms. The mixture is then left to rest for twelve hours in the fridge and then baked in the perfect pie-size paper wrappers. My go-to order is a fresh strata with a side of coffee and a loaf of bread (for home)–an order that's quickly becoming a regular treat thanks to the t…t…t…you know, that store.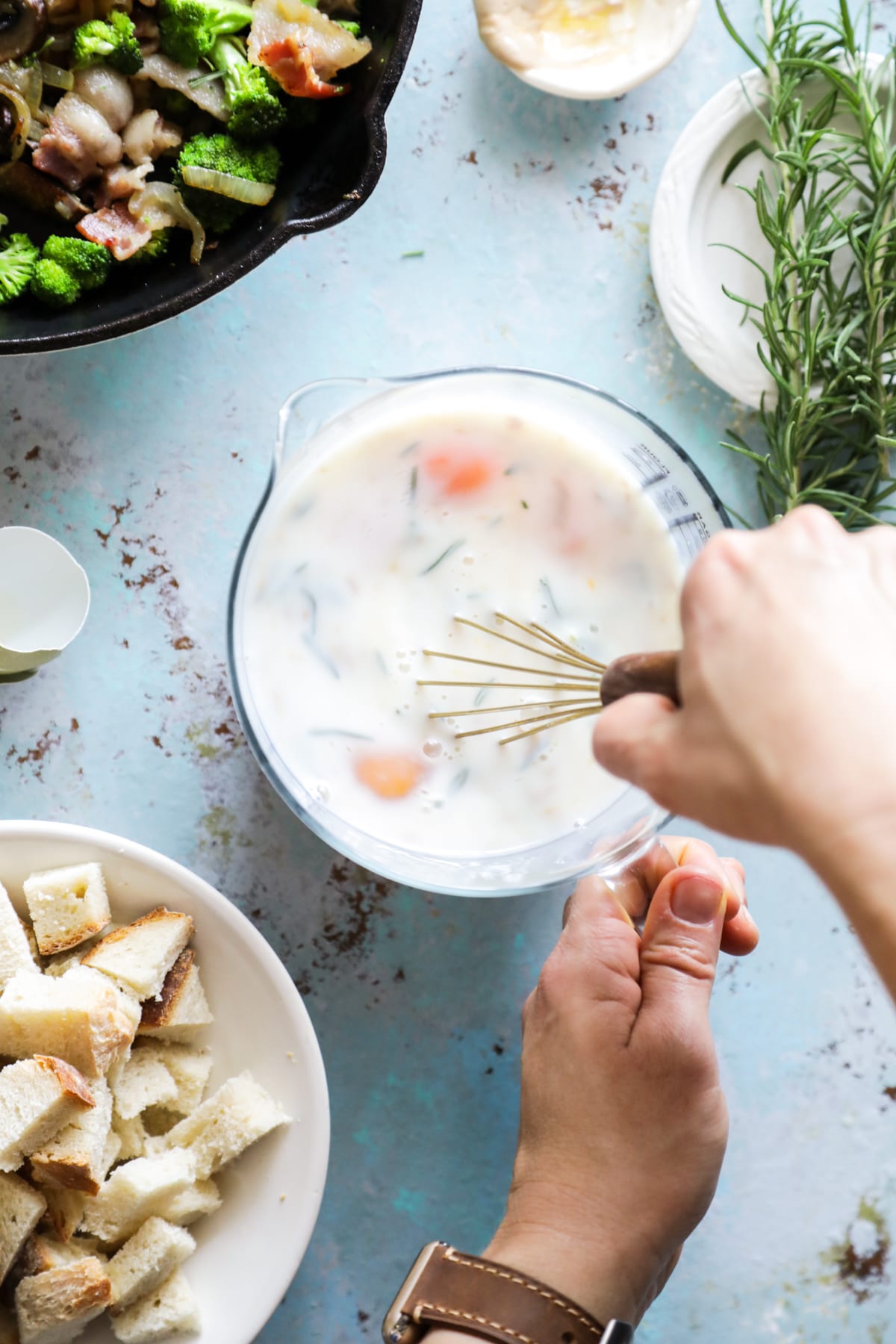 Of course, our tile adventures will soon be over, along with this current season of "remodel all the rooms." So I need to start weaning myself off my strata addiction, and just start making one at home on a regular basis. That, my friend, is where we're going today…homemade strata.
A strata is basically an egg and bread casserole. It's the ultimate comfort/brunch meal that tastes best when it's prepped in advance (usually overnight). When you take this typical casserole and simply swap the casserole pan for a skillet (the same skillet used to caramelize the onions, cook the bacon, and soften the mushrooms and broccoli), you're looking at one easy, hearty, and absolutely delicious brunch meal.
Finally, let's talk about serving suggestions…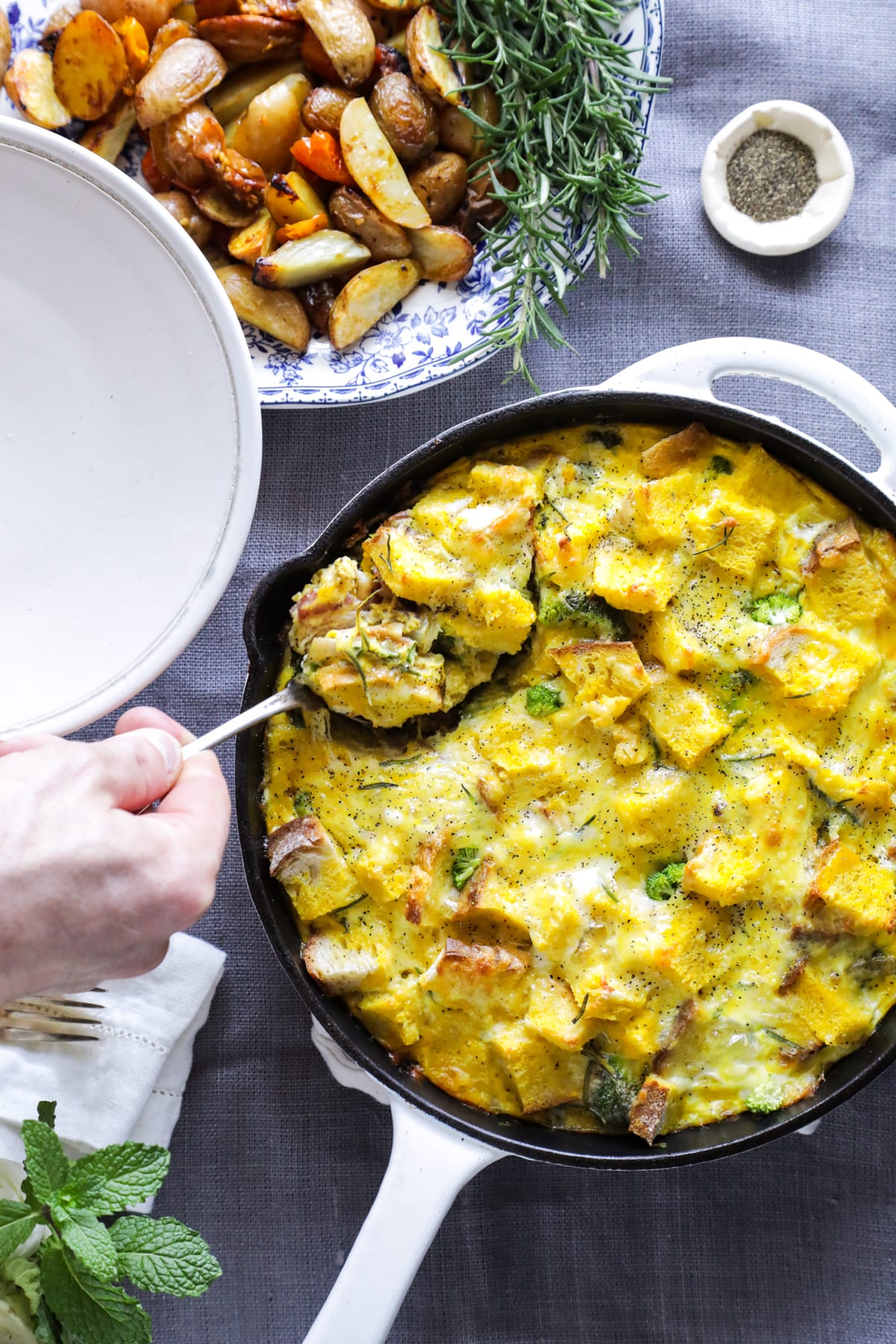 A strata can easily be enjoyed on its own, or served alongside fruit or roasted potatoes. And coffee is just a given. If you're serving the strata on its own, you could probably feed four people, or six not-so-hungry people. With a side of fruit and/or potatoes, you could probably feed six people, and maybe eight folks if you're really stretching every last crumb.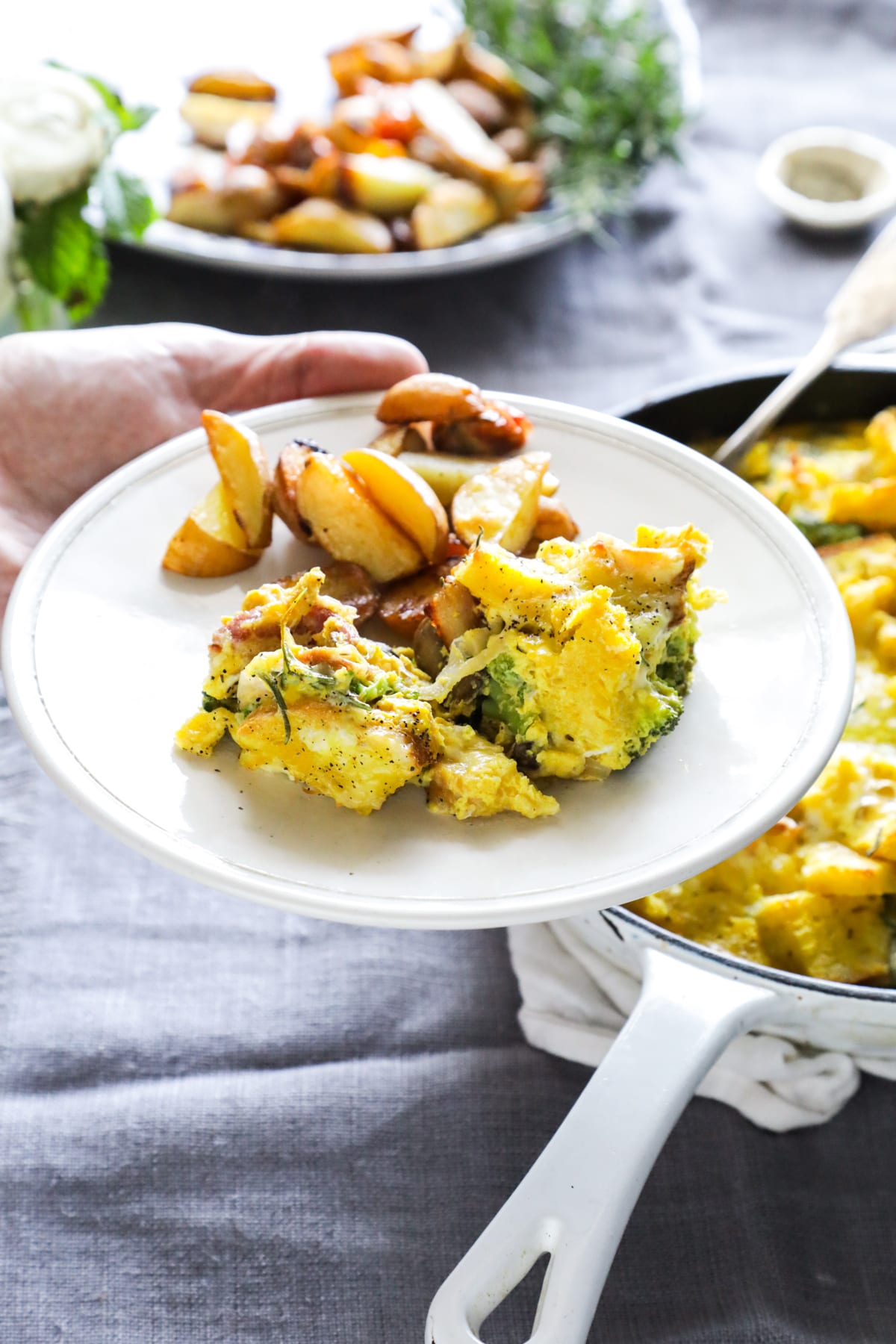 One-Skillet Veggie Strata: Broccoli, Mushroom, Onions
A make-ahead, one-skillet strata (egg and bread casserole) made with veggies and bacon.
Ingredients
3

slices of bacon

chopped

1

TB

extra virgin olive oil

or avocado oil

1

medium

yellow onion

sliced (about 1 packed cup once sliced)

2

cups

sliced mushrooms

such as: cremini or baby portabella mushrooms

2

cups

chopped broccoli

The broccoli florets should be chopped according to your preference–I chop the pieces very small.

2

cups

cubed bread

(about 3 slices of bread) Something with a nice crust (sourdough) is my preference–use what you have.

1 1/4

cups

shredded cheddar cheese

Or your favorite cheese, like havarti, gouda, or even mozzarella.

6

eggs

1

cup

whole milk

*

1

TB

dijon mustard

1

TB

chopped fresh rosemary

**

1/2

tsp

salt

1/4

tsp

black pepper
Instructions
In an oven-safe skillet (I use my 10-inch cast iron skillet), over medium high heat, cook the bacon until it begins to crisp (about 5 minutes). Add the oil, onions, and mushrooms, and saute for 4 minutes, until softened. Add the broccoli and saute for another 4 minutes, until it begins to soften.

Turn off the heat, removing the skillet from the hot surface. Sprinkle the cubed bread evenly over the veggies. Once the skillet cools, sprinkle the cheese evenly over the bread. While you're waiting for the skillet to cool, I suggest whisking the egg mixture…

In a medium-size bowl, whisk together the eggs, milk, dijon mustard, chopped rosemary, salt, and pepper. Once the skillet is cool, pour the egg mixture over the cheese, cubed bread, and veggies. The cubed bread won't be fully submerged in the egg mixture.

At this point, you can bake the strata, but for the best flavor and texture I recommend covering the skillet with foil (or a cover) and placing the skillet in the fridge overnight.

In the morning, remove the skillet from the fridge, along with the covering. Preheat the oven to 350F. Once the oven is ready, bake the strata, uncovered, for 25-30 minutes until the egg mixture is set. If you'd like a crispy/toasty top, turn off the oven and broil the strata on low for just a couple of minutes.

Allow the strata to rest for about 10 minutes to set, and then serve.
Notes
*If you're dairy-free, coconut or almond milk may work in this recipe. Both options will slightly change the flavor of the strata. 
**I grow a ton of rosemary in our garden, so this is my go-to herb for so many dishes. This strata would also be delicious with fresh dill or chives in place of the rosemary. Use what you love and have on hand.  
Nutrition
Calories:
261
kcal
Carbohydrates:
12
g
Protein:
15
g
Fat:
16
g
Saturated Fat:
7
g
Cholesterol:
192
mg
Sodium:
509
mg
Potassium:
373
mg
Fiber:
1
g
Sugar:
4
g
Vitamin A:
730
IU
Vitamin C:
29.1
mg
Calcium:
263
mg
Iron:
1.7
mg
What to Serve With This Recipe
This is a great protein-rich breakfast, lunch, or dinner. Serve this recipe on its own or with a breakfast side. Here are a few of my favorite side dishes:
Take the Guess Work OUt of meal planning
Free 64 Rotational Meals Ideas Cheat Sheet
Breakfast, lunch, dinner, and snack recipes to rotate week after week. Put healthy meals on auto-pilot.