Today, on the podcast, I'm talking to a guest you already know and love: Dena from Back to the Book Nutrition.
Dena joined us back in episodes 18 and 19 to talk about hormones. I've heard from so many of you that her episodes changed the way you look at your body, your periods, and also the way you take care of yourself.
I asked Dena to join me again to talk about two highly requested topics: adrenal fatigue and birth control. In today's episode, Dena shares what we need to know about adrenal fatigue, how to identify adrenal fatigue, and how to recover. Dena also shares the effect birth control–and there are a number of birth control methods–can have on our hormones, post-birth control syndrome, and hormone-friendly forms of birth control.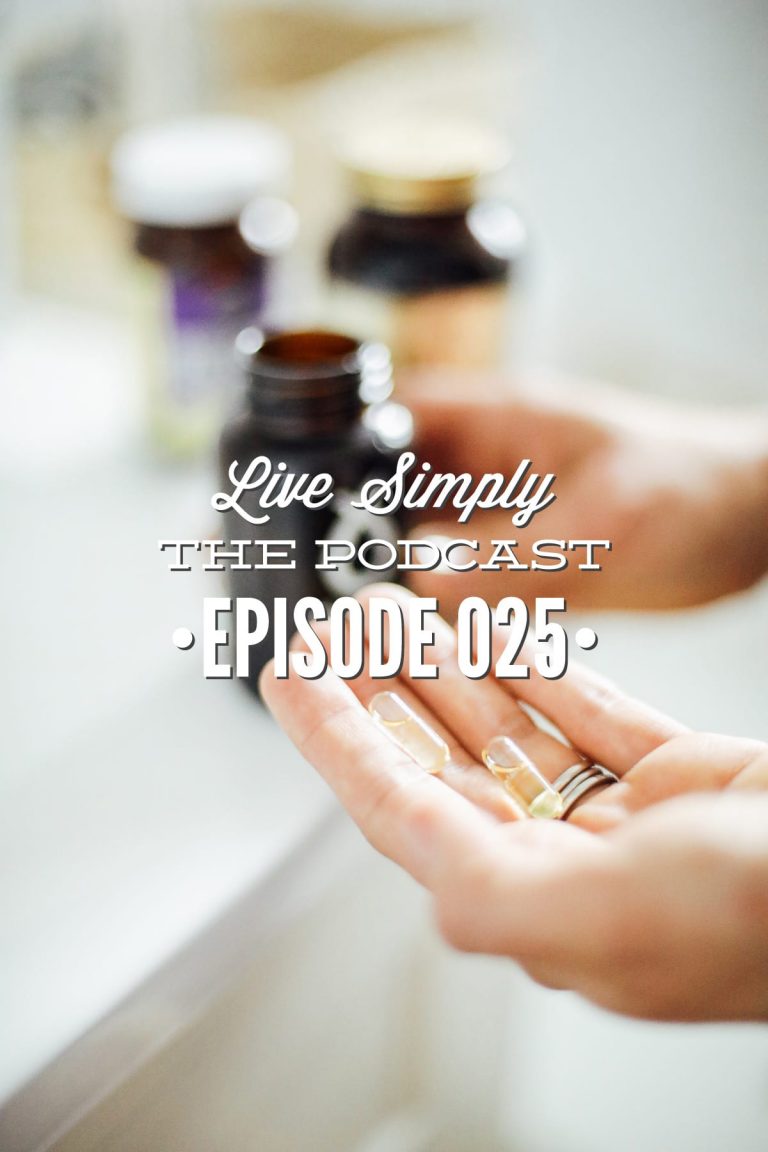 Listen Here
You can listen to the podcast episodes here on the blog, iTunes, Stitcher, or Google Play.
Leave a Review
Reviews are critically important for a new podcast. Reviews tell iTunes that people are listening and also helps new people find the podcast. To leave a review, click on the button above and then click "Write a Review" (you'll have to scroll down to see this option). Also, while you're over in iTunes, be sure to hit the subscribe button to be notified when new episodes launch.
Show Notes
It's a full episode today, full of so much information. Today is the last guest episode for season 1. Thank you to all the amazing guests that have joined me on the podcast. On Thursday, the show finale, I'll be answering your questions. Because today is the last guest episode, it's much longer than a usual 30ish minute show.
Adrenal Fatigue
Q1: Tell us about adrenal fatigue. What is adrenal fatigue? What causes adrenal fatigue?
Q2: How can we identify if we have adrenal fatigue? What are the signs and symptoms?  
Q3: Why do you think so many people are experiencing adrenal fatigue today? It seems to be a common issue, particularly for women.
Q4: How does someone begin to recover from adrenal fatigue? 
Birth Control
Q5: There are many forms of hormonal birth control out there, from the traditional pill to patches to injections to an IUD. Share your thoughts on birth control and the effect they can have on a woman's hormones.
Q6: I didn't realize hormonal birth control can deplete nutrients from the body until I read your recent blogpost about this. Can you share more about this?
Q7: Tell us more about post-birth control syndrome. And how a woman can recover from this after quitting hormonal birth control.
Q8: If a woman is going to get off hormonal birth control, and doesn't want to get pregnant during this time, what are some safe forms of birth control that won't negatively affect hormones.