It's been over a year since I wrote a favorite things post. Crazy! First, it's hard to believe how quickly the year has passed. Second, I didn't mean to go so long between posts.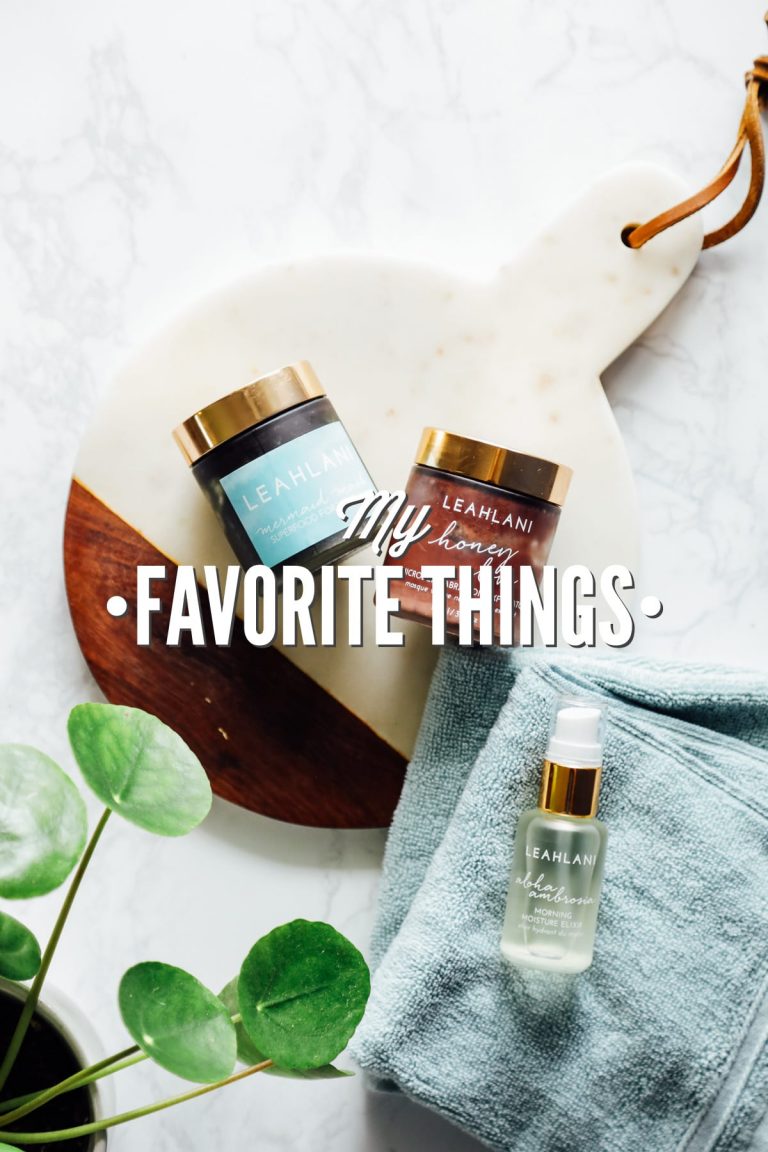 I've missed sharing some of my random and not-so-random discoveries with you. I've also heard from reader friends asking when a favorite things post will return. Today is the day. I'm thinking of bringing back a favorite things post on a quarterly basis. This seems more doable than a monthly post.
The goal of these posts is to share a few of the things I'm loving. In other words, discoveries I've made that are noteworthy enough to share with you.
Favorite Things Edition 7
Natural Skincare and Makeup, Reusable Kid Food Containers, and More
First, let's talk about natural skincare.
Friend, the world of natural, non-toxic skincare has come a LONG way since I first started writing this blog in 2013. That's so encouraging. Just think of the progress that's been made in just a few short years.
Today, there are companies producing some of the most effective skincare products without all the potentially-harmful ingredients. Granted, many of these products aren't cheap, but I truly believe that investing in good skincare–whether you're making these products at home or purchasing them–is important, particularly as we age. I'm not saying you need to blow your entire budget on skincare; rather, as Suzi mentioned in her podcast episode, think about your skincare priorities and invest there.
My priority has been to find products that work to improve hormonal acne (along with lifestyle changes) and scars (from a few years ago when my hormones were all out of whack). I've been investing in quality, non-toxic products that help with cell turnover and improving the condition of my skin. The products listed below are a few of my favorites.
I will say, some of the products aren't cheap but a little bit goes a long way. For example, the True Botanicals Pure Radiance Oil only requires 2-3 drops per use. And it took me 6 months to work my way through one bottle of the Antioxidant Booster. So yes, some products are expensive, but they work and because they work so well you don't need a ton of product at one time.
True Botanicals is a company that delivers when it comes to non-toxic skincare. In fact, True Botanicals beat out Proactiv for clearing acne.  True Botanicals isn't the most budget-friendly option, but I believe the products are worth the price. Personally, I've tried the cleanser, shampoo and conditioner, Antioxidant Booster, Cellular Repair Serum, and Pure Radiance Face Oil. I continue to use the shampoo and conditioner, antioxidant powder, and face oil.
The Antioxidant Powder and Pure Radiance Oil have significantly improved my skin. My skin looks radiant after using the oil and talk about moisturized and hydrated. I use the oil both day and night. At night, I mix the antioxidant powder with the radiance oil. The powder helps to prevent and repair damage, which in my case was acne scars.
I visited Nashville at the beginning of November and picked up this cleanser (after eyeing it on the internet for months) at a green beauty shop. Suzi mentioned using this cleanser in her podcast episode. I've been using this cleanser for over a month now, and I'm in love. It's by far my favorite natural cleanser to date. Seriously, if you try just one natural skincare cleanser, this should be it!
During my Nashville trip, I visited a natural spa/salon for a facial, Poppy and Monroe. The spa carried the entire line (or what seemed like the entire line) of Marie Veronique. I asked the esthetician which products she would recommend to help with occasional hormonal acne breakouts (along my jawline). She recommended the Pre and Probiotic Daily Mist as a toner (after cleansing and before a serum or moisturizer) and Intensive Repair Serum.
I've been using both since November and I'll definitely purchase new bottles when my current stock runs out. Just like True Botanicals, Marie Veronique isn't a budget-friendly skincare line, but it delivers with results and a little bit goes a long way.
If you're curious, here's how I currently use these products…
In the morning, I rinse my face with warm water, use the pre and probiotic mist, and finish with the True Botanicals Pure Radiance Oil. If I'm wearing makeup, I use Leahlani Aloha Ambrosia Elixir as a makeup primer after the Pure Radiance Oil and before applying makeup. A few times a week, I exfoliant in the morning. Leahlani Honey Love is one of my favorites as far as store-bought options.
At night,  I cleanse (and remove makeup) with the OSEA Ocean Cleanser, use the pre and probiotic mist, apply the Intensive Repair Serum a few nights a week, and mix the True Botanicals Pure Radiance Oil with the Antioxidant Booster before applying to my face and neck.
Leahlani 
One last skincare line to talk about, because I'm also in love with almost every product from this line. My personal favorites from this line are: Mermaid Mask (the signature product of this line), Honey Love (a great exfoliator), and the elixirs (serums). I use the Aloha Ambrosia Elixir as a makeup primer in the morning.
Let's transition to makeup. My natural, non-toxic makeup journey started with using Pacifica products, which were some of the only products on the market 5 years ago (at least the only products I could find). I've tried a lot of different makeup products over the years. I wrote a post about my daily makeup routine this year. Here are a few new (and old) favorites.
The Honest line is sold at most Target stores, which makes this brand easy to find. If you're looking for a non-toxic mascara that's incredibly affordable, this is a great option. I also love W3LL People mascara, which is also sold at Target.
This cream blush is so good. I absolutely love the way it feels on my skin and the way it looks–dewy and the perfect color. And, again, it's a great price for a non-toxic makeup. I use Rose Pink.
If you read my simple daily makeup post you probably already know that I use W3LL People Bio Tint Moisturizer almost daily as a foundation and facial sunscreen. The coverage is great for daily use. And guess what? This product is also sold at Target.
This foundation is my go-to currently when I want heavier coverage. I guess you could call this my special occasion foundation. This foundation lives up to its name: true skin serum. It goes on like a moisturizer or serum and looks "flawless." I use color SF2.
FitGlow Vita-Set Powder
I received this powder as a sample because of a purchase made from FitGlow (the concealer–which I love). I was hooked the moment I tried it. The powder feels like velvet in powder form and really does set my foundation (or the W3LL People Bio Tint Moisturizer). This isn't the cheapest powder option in the natural skincare world, but I feel like it's worth the price. The powder delivers great results and you only need a small amount to get the job done.
Now that I've covered natural skincare, including makeup, let's move on. There are a few reusable containers that have made all the difference in simplifying our school year. This includes a thermos lunchbox, kid-size thermos cups, and Hydro Flask water bottles.
A couple of years ago, I had a smoothie spill in my car and vowed to never let this happen again. The thermos cups have been the best solution. Plus, we've used them for more than just smoothies. We also use them for oatmeal on busy mornings. The cups are great for little hands.
One thing I will say, if you purchase these cups, you should also buy a straw brush cleaner.
This product was introduced to me by Taesha from Natural Nurturer. She mentioned the OmieLife Bento Box being a great option for a thermos/bento box in her podcast episode. I've been using this box for the kids as a hot lunch option: soups and warm leftovers. The kids mainly use a Planetbox Rover (which we've had for 4 years) and then the OmieLife when a thermos is needed.
Hydro Flask Water Bottles
This is another investment item. Here's the thing. I feel like some things are worth budgeting for and investing in. Good water bottles definitely fall under both the budgeting for and investing in category.
I purchased a Hydro Flask for myself at the start of the year and I love it. I carry this water bottle daily. I love my bottle so much, I purchased a smaller size for the kids. I have the 32-ounce bottle and the kids use a 16-ounce bottle for school.
The bottles are great for hot or cold beverages.
Finally, let's talk about podcasts because audiobooks and podcasts are life.
Of course, I have to mention my podcast. Season 1 of Live Simply, The Podcast is coming to an end soon. I honestly can't believe that. I've loved recording and editing this season. It's been a challenge and joy to add this resource to the Live Simply library. I've already recorded all the guest episodes for season 2 and I can't wait to share them starting in January. A few of the podcast guests coming in season 2: Dr. Axe, Food Babe, and Carrie Vitt.
This is one of my favorite podcasts. I love the variety of topics and perspectives of both hosts, Dallas (the co-founder of Whole30) and Pilar. The episodes are entertaining and educational.
This podcast episode was so good. It definitely stands out as a favorite to me. If you're interested in the gut and gut health, I highly recommend listening.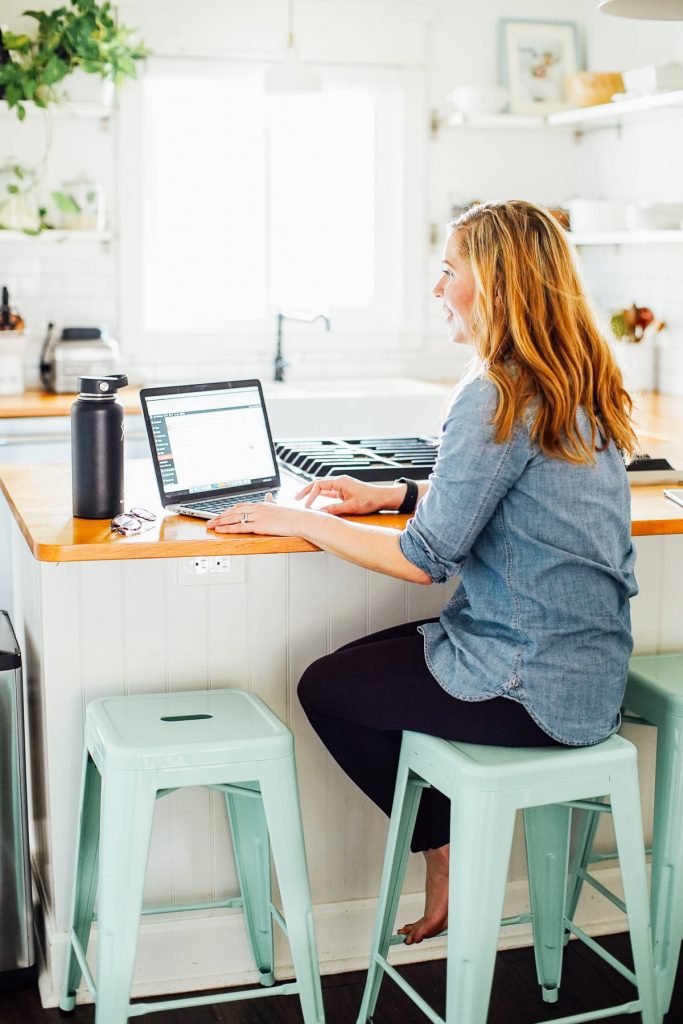 That's it for this edition of My Favorite Things. I'll be back again at some point in 2019 to share more of my fav things.