During the summer of 2017, we watched a new film called Sustainable. I'm not a fan of most food documentaries produced today, because I think they generally push too many agendas and a fear of food. Sustainable was different. I guess I should say, Sustainable is different. After watching the documentary, we were inspired to do more to support our local food community and decided to join a CSA program with a local farm.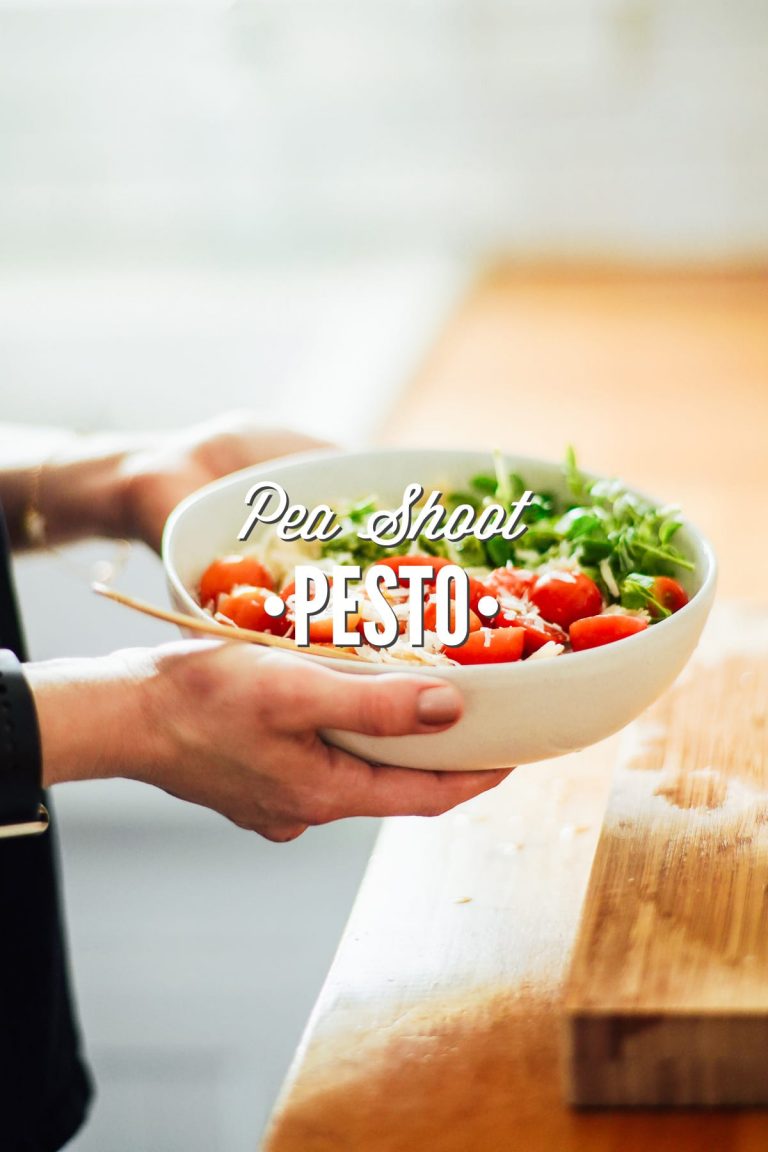 CSA is short for Community Supported/Sustained Agriculture. Crop Share is another common term for this.
A CSA allows consumers to support local, small farms and provides these farms with the assurance (through an upfront financial commitment) that consumers are invested in their hard work and future harvest. The consumer (that's you and me) pledges to pay a farm upfront for future harvest shares provided by the farm. The farm pledges to grow, tend to, and deliver the harvest to the customer over a certain period of time. A CSA can be strictly for produce, while others may include meat, eggs, milk, and even cheese. Of course, this depends on what the farm grows or raises, or if the farm partners with another farm in the area (think: a veggie farm partners with a dairy farm).
A CSA is a win-win for both the consumer (fresh, affordable, nutrient-rich food) and the farm (financial support to run operations and make a living from the local community).
In a day when romaine lettuce and beef are recalled, I can't think of a better way to get to know your food source than through supporting local farms. A CSA allows us to do this is in a very intimate way.
Last year, after enjoying a CSA program from Little Pond Farm (the local farm we decided to partner with), I wrote a post answering your questions in detail: how much it costs, how to find a CSA in your area, what our CSA looks like, etc. If you're interested in learning more about a CSA, check out this post.
One of the benefits of joining a CSA, or just getting out of the supermarket and visiting a local farmer's market, is the exposure to "new" foods. Of course, these foods aren't "new" but to the average supermarket shopper–where the shelves generally lack a ton of variety–there are so many new foods to explore.
Last year, I was challenged for the first time to venture out of my weekly broccoli purchase and reach for new-to-me veggies. I didn't know how to use most of the veggies, but I was determined to experiment. With the help of the farmers (they are super knowledgeable about how to use the food they grow and raise) and Google (you can find anything with Google), I fell in love with roasting beets to use in a variety of ways (smoothies, on top of salads, mixed with chickpeas to make hummus), kohlrabi (make this winter slaw, it's so good), and pea shoots. The list could go on…
Florida is slightly different than the rest of the country in that we don't have a true winter season so our markets and CSA programs run from October through May. Summer is like our winter, as it's too hot for anything to grow.
I truly missed getting our veggies from Little Pond Farm (our CSA program) over the summer. I also found myself back in a broccoli-at-every-meal rut. I was literally counting down the weeks until the market and our CSA program were ready to share a harvest again.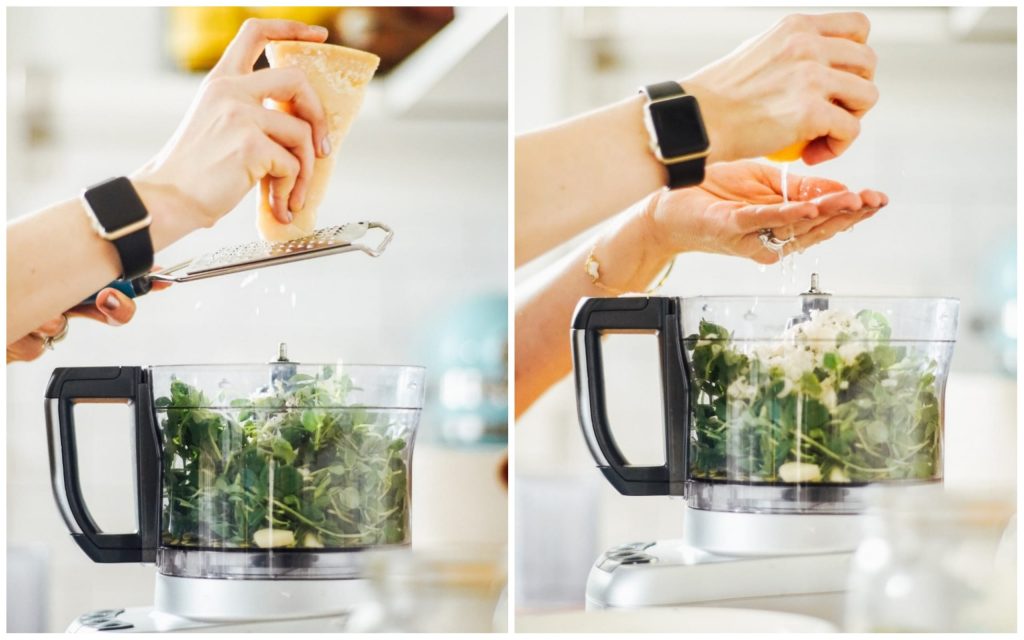 One of the foods I looked forward to enjoying again was pea shoots. Before joining the CSA with Little Pond Farm, I had no idea what a pea shoot was or how to use pea shoots.
Pea shoots are basically the vines of a young pea plant. The vines are 100% edible, both the leaves and stems. Pea shoots have a delicate flavor (a mix between young peas and baby spinach) and may be cooked like baby spinach. I love to add pea shoots to stir-fry like this recipe, blended in smoothies, used in place of lettuce on sandwiches or avocado toast (my favorite), or blended with olive oil and nuts/seeds to make a pesto. Of course, being a plant and a leafy green, pea shoots are packed full of nutrients.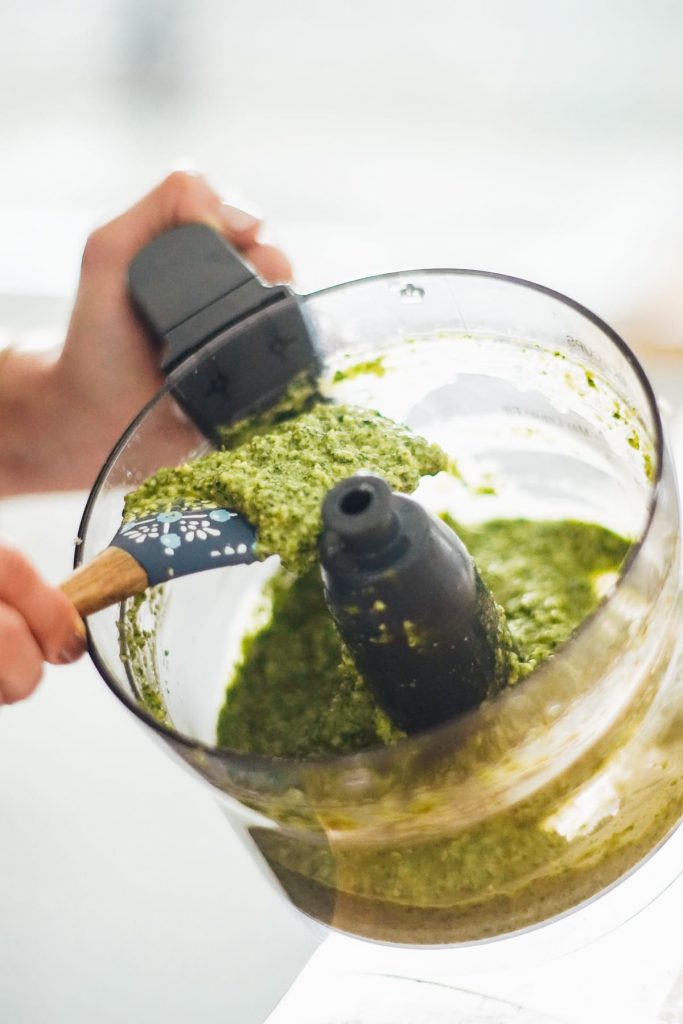 If we're friends over on Instagram, you know that I've been making pea shoot pesto regularly since October (the start of our CSA and market season). I never tire of homemade pesto, and pea shoot pesto is one of my favorite versions of pesto. Pea shoot pesto is incredibly easy to make and has a mild flavor compared to the robust flavor of basil pesto.
Pesto may be used in a variety of ways, so it's a great food to make on the weekend and store in the fridge for use during the week (hello, food prep). My favorite way to use pesto is tossed with warm pasta (Jovial brown rice pasta is my favorite) and roasted tomatoes. Pesto may also be used as a dip for veggies or spread on crackers, in place of marinara sauce on homemade pizza, or as a spread for sandwiches. Another idea is to mix pesto in meatballs for additional flavor and nutrients (similar to this recipe idea).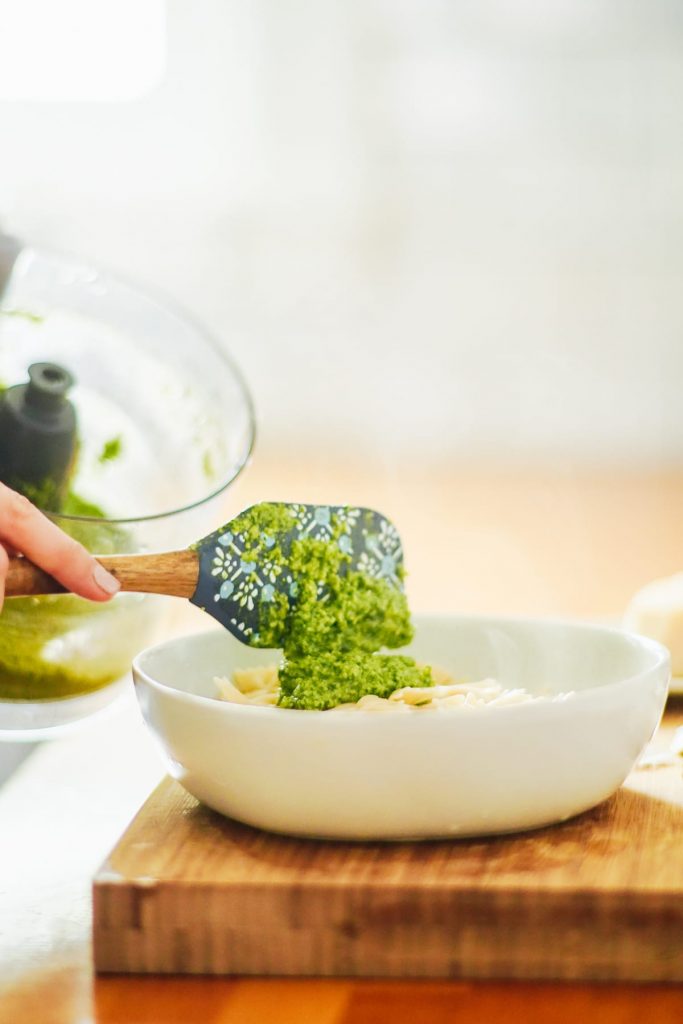 While I highly recommend visiting a local farmer's market, where you'll easily find pea shoots, you can also find pea shoots at many health food stores. If you can't find pea shoots, you can always make this pesto with basil or try a combo of half basil and half baby spinach for a different twist.
A Quick Note About Cheese
When it comes to making pesto, the best cheese to use is Parmigiano Reggiano. This cheese adds saltiness and a ton of flavor to the pesto.
The making of Parmigiano Reggiano dates back almost 1,000 years. Today, Parmigiano Reggiano must meet very strict quality standards, which are rooted in the tradition of a natural, artisanal cheese-making process.
According to European law, one of the many requirements for a cheese to be labeled as "Parmigiano Reggiano" is that the entire process must take place in the place of origin – a very small, very beautiful region in Italy. The region in which this 1000 year-old tradition was created.
Parmigiano Reggiano is made using a traditional fermentation process and 3 ingredients: milk, salt, and rennet. The milk comes from cows that are fed forage from local meadows (never treated with pesticides). The salt is Mediterranean sea salt. And rennet is a natural enzyme that is used to jump-start the fermentation process.
The result of this fermentation process is a food that's not only delicious but also good for you: gut-loving probiotics, zinc, iron, manganese, biotin, copper, & B6. The process also eliminates lactose which means that people with lactose intolerance can enjoy the cheese without negative effects.
It's important to know you're getting the real deal, so when purchasing Parmigiano Reggiano, look for the words "Parmigiano Reggiano" engraved in a dot pattern on the cheese rind. If you don't see this pattern, it's not the real deal!
Pea Shoot and Pumpkin Seed Pesto (A Nutrient-Rich, Nut-Free and Basil-Free Pesto)
A unique twist on traditional basil pesto. A mild pesto made with pea shoots and pumpkin seeds.
Ingredients
1/2

cup

pumpkin seeds

unsalted, you can use raw or roasted pumpkin seeds

1

small

garlic clove

2

cups packed

pea shoots

may also use: radish tops, basil, spinach, arugula, or carrot tops

1/4

cup

grated Parmigiano Reggiano

1

lemon

juiced

1/2

tsp

salt

to taste, this will depend on the saltiness of your cheese

1/2

cup

extra virgin olive oil
Special Equipment:
mason jar

or storage jar with a lid, if storing in the fridge
Instructions
Place all the pesto ingredients, except the oil, in a food processor. Pulse until the ingredients are crumbly.

Slowly add the oil while pulsing the food processor, adding enough oil to reach the desired consistency (1/2 cup is recommended). The final pesto should have some "bite" (it won't be completely smooth). 

Use the pesto immeadiately and/or store the pesto in an air-tight jar in the fridge for up to 5 days.  Alternatively, you can also freeze pesto in ice cube trays (this makes for the perfect amount) and store in a bag or container in the freezer for several months. 
Notes
Ideas for how to use the pesto:
Toss with fresh pasta and roasted tomatoes (roast cherry tomatoes with a splash of olive oil at 425F until soft, about 25-30 minutes), spread the pesto on a wrap or bread to make a sandwich, replace your favorite pasta sauce with pesto sauce, replace pizza sauce with pesto sauce on homemade pizza dough, or toss with roasted veggies.
Nutrition
Calories:
226
kcal
Carbohydrates:
2
g
Protein:
5
g
Fat:
22
g
Saturated Fat:
3
g
Cholesterol:
3
mg
Sodium:
274
mg
Potassium:
67
mg
Fiber:
2
g
Vitamin A:
355
IU
Vitamin C:
63.9
mg
Calcium:
53
mg
Iron:
0.7
mg