Contributor post written by Renee from Raising Generation Nourished
Note: This series isn't about endorsing any particular company or brand. My goal is to cover major stores, where most Americans shop, to show people that just making a switch in the products they purchase is a huge first start in adopting a real food lifestyle–this only requires changing what you put in your cart. Once this hurdle is conquered, other options may be explored–farms, co-ops, and local health stores. Small, but practical changes lead to a doable lifestyle! Learn more about shopping for real food under the "Shopping 101″ section on the blog.
When Kristin asked me where I shop for food "up there" I couldn't wait to tell her about Meijer. Anyone who lives in the Midwest knows what a gem we have when it comes to a grocery store.
I don't think Meijer has always been known as "real food friendly" as it is now, so if you live in the Midwest and haven't shopped there in a few years, you'll be blown away. And before you write this post off as not applicable to you if you don't live in the Midwest, tuck this one away for later if you ever travel through or vacation here.
Not only does Meijer offer a wide variety of food, including Meijer Organics and Naturals (which boasts non-GMO labels), but the produce selection from local sources during in-season times feels just like a farmer's market. In fact, I see the taken back look on some faces when people find out I do a bigger portion of my produce shopping even in the summer at Meijer versus our local farmer's market.
Now before you send the real food police after me, let me give you an example. And remember, I have five very hungry mouths to feed in my house. When the price for a bunch of asparagus is $3 per pound at the farmer's market, and $1.99 per pound at Meijer (still from a local source), I have to take that savings every time. Don't get me wrong, I do hit the farmer's market for pastured chickens, and our raw dairy farmer provides us with cheese, eggs, and beef. But I definitely price shop when it comes to local produce – and if Meijer has a better price, I am not ashamed to shop there – especially when they are using local farmers anyway.
And let's not forget about the winter! From November until April in the Midwest, next to nothing is grown or offered as far as local produce. Greens and squash are about it. And yet Meijer still has a wide selection of produce to choose from all over the country.
I am so excited to share our little Midwest secret with you all today!
I'm not affiliated with any food company. I haven't been paid by any store or brand. The selection highlighted in this post includes my top food picks based on the Live Simply definition of real food and my visit to the Meijer near me. While everyone defines "real" in various ways, here's the Live Simply definition: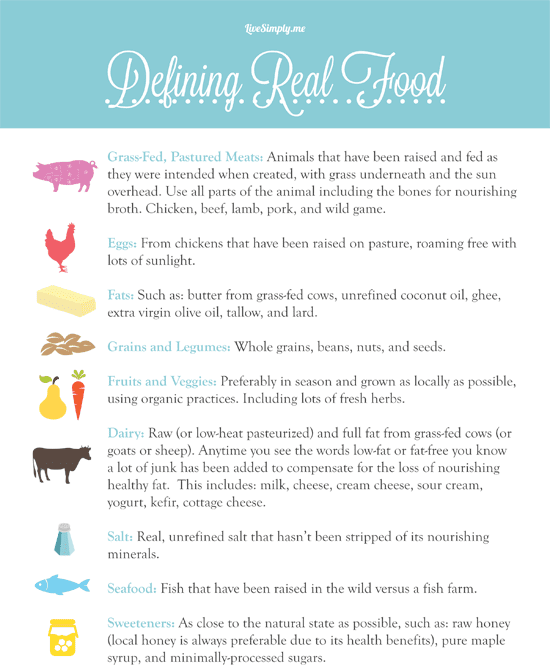 Practical Shopping Tips
1. Shop the "Meijer Organics" brand. Some items are labeled "True Goodness Meijer Organic."
The labels are easy to spot all over the store –a very simple light brown top with a USDA organic certification. Yes, there are some junkier things like boxed cookies, but for the most part they have taken every day pantry staples under the organics brand name and made it pretty affordable compared to big name organics. Everything from ketchup to rice and beans!
2. Shop the "Meijer Naturals" brand
Not certified organic, but this brand does boast on every product a non-GMO label. That is huge. So their brand of beans, oats, etc may not be organic but they are at least non-GMO. The ingredients won't be crazy long with a bunch of unidentifiable products either. And again, since this is the in-store brand the price is definitely right!
3. Use M-Perks
Don't shy away from couponing like I have in the past because coupons are usually for the "junk food." Meijer has a fantastic online/mobile program that comes right to your phone that you can "clip" on your mobile device and enter your perks number to get your savings. This is a big time saver! They even throw produce and real food items in there sometimes. They will also send you special weekly savings before every weekend that usually includes at least $5 off your entire grocery purchase and sometimes $10 or $15. It is unheard of to have coupon type sales on produce at most other stores, but at Meijer, if you clip that coupon you can use it on any grocery – that includes produce!
4. Shop the "10 For 10 with 11th Free" deals
These are huge! And they have them on produce, not just the junk foods. Sure they put Mac N Cheese on the 10 for 10 sale, but you'll also catch avocados, peppers, and even mangoes with this sale! It is the perfect time to freeze foods for quick prep (learn how to freeze avocados). They even have 10 for 10 sales on healthier convenience/snack items like Lara Bars sometimes.
5. Shop the "Buy Organic List"
Meijer offers a large selection of organic produce; however, I understand not everyone can afford to buy 100% organic all the time. If you plan to shop for produce at Meijer, I recommend shopping according to the "Buy Organic" list (based on the Environmental Working Group's Dirty Dozen). This list includes the top fruits and veggies to prioritize when making the decision to purchase organic produce.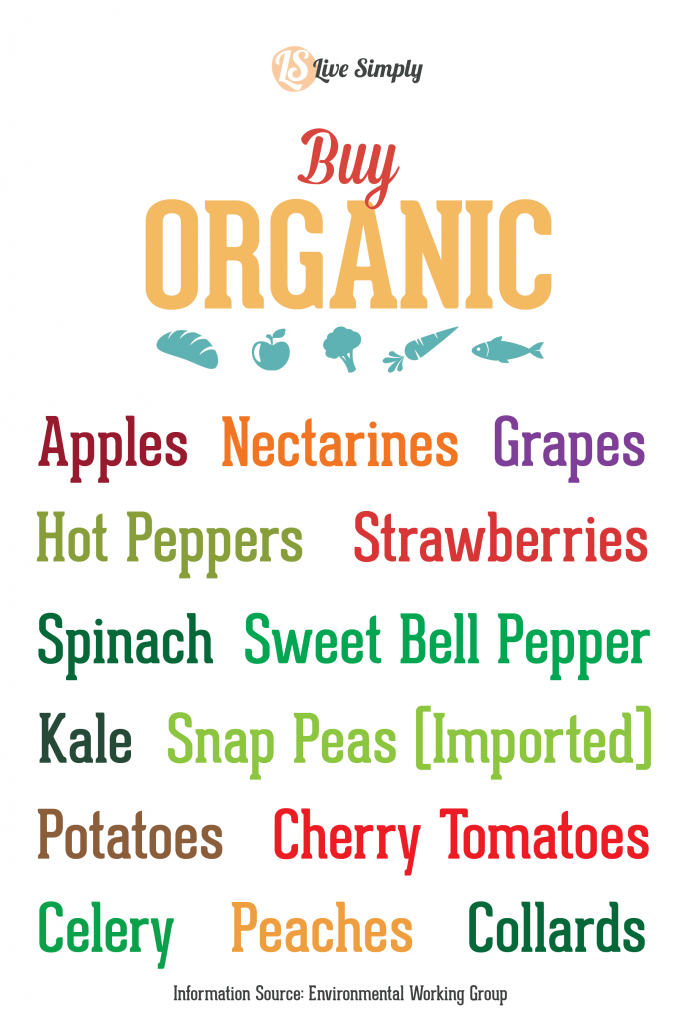 Shopping for Real Food at Meijer: My Top Picks
1. Produce
Meijer offers both organic and conventional produce options. To help keep the budget in check and prioritize produce options, shop from the "Buy Organic" list (see above). There are usually 3-4 vegetable sections that are clearly labeled organic – kale, carrots, leeks, beets, radishes. And then lettuce, broccoli, cauliflower, celery. There will be a section with organic potatoes and onions, and then another with organic tomatoes, peppers, zucchini. There is also a wide variety of fresh organic fruit, and those will be clearly labeled next to their matching conventional fruit. For instance, the organic apples will have a brown organic divider label separating them from the conventional apples.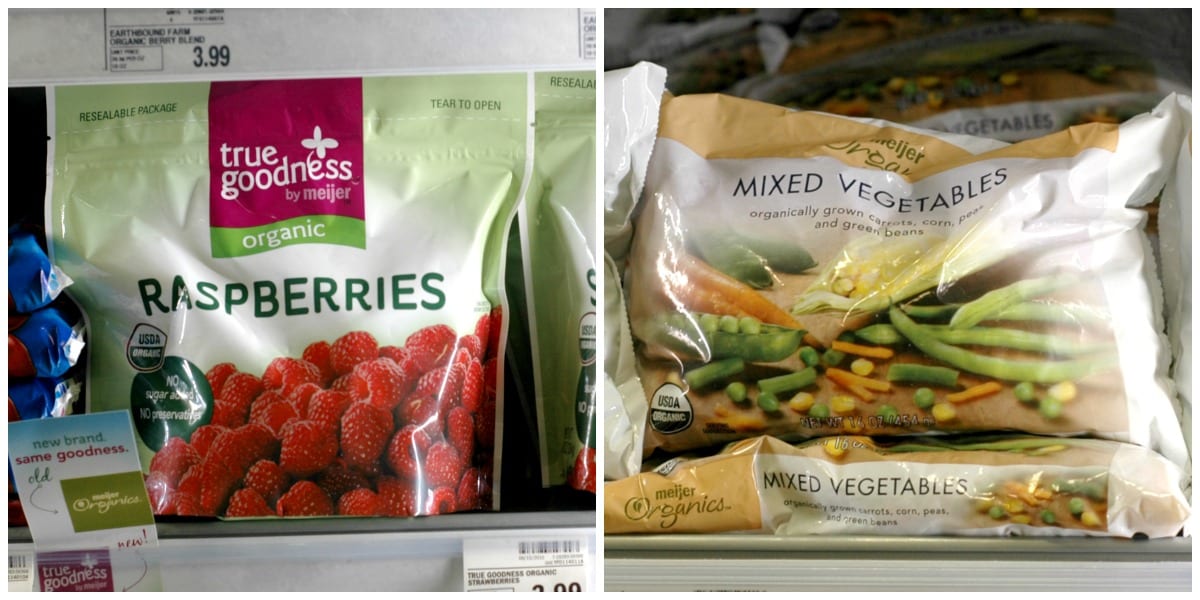 2. Frozen Produce
Meijer also offers frozen fruits and veggies. Purchase fruits and veggies with clean ingredient lists (just the fruit or veggie listed) versus packages containing special sauces or "smoothie blends." You'll find both organic and conventional frozen produce. To help keep the budget in check and prioritize produce options, shop from the "Buy Organic" list (see above).
3. Meat & Seafood
Meat and seafood was one area I haven't checked out at Meijer in years. Since we have a raw milk share with our local farmer, we get pretty much every animal product needed from them.
I was really surprised to find wild caught fresh fish! The fish monger said they get fresh fish delivered 6 days per week. I may be visiting this section more often as it is really hard to find wild caught seafood around these parts. Our Meijer also carries canned Wild Planet tuna fish and salmon, which surprised me as well. We typically buy our tuna from Costco, but it is good to know they have it in a pinch.
I was disappointed in the beef selection. There was only one brand of grass-fed beef and it was double in price compared to what I pay from our farmer – $10 for one pound of ground beef is really pricey! I'm thinking if you live in the Midwest where Meijer's are, there is bound to be a local farmer and/or Amish farmer near you that you can get your beef from–we are very known for that around here! There is also ground organic bison available.
Meijer has organic whole chickens as well as chicken breasts. Whole chickens are always a better price point. (Learn how to take 2-3 whole chickens and cook them in your crock-pot or oven roaster  and store the meat away for meals, sandwiches, soups, etc!) They are antibiotic and hormone free.
4. Dairy
Meijer carries a wide variety of Kerrygold products. While Kerrygold has come under scrutiny in the past for not being 100% grass-fed (more like 90 something), I still believe it is a great brand. Our Meijer carries 3 kinds of Kerrygold cheese along with salted and unsalted butter. This is a great option for those who don't have access to a farm that pastures their animals near you. Meijer Organics also offers a butter option. This butter is not from grass-fed cows and you can tell in the color of the butter (and in the taste in my opinion).
Meijer also carries Heini's Raw Cheddar Cheese. This is an Ohio-based Amish milk farm which means the cows will not have hormones or antibiotics. Check in the specialty cheese section by the deli for any local raw milk cheese. This is also where you will find the Kerrygold cheese.
The Meijer in my area carries Stonyfield Organic Whole Milk Yogurt. They do have a vanilla flavored whole milk yogurt, although the sugar content on that is shocking. I like to stir in fruit puree at my house – even a drizzle of honey if needed. There have been a couple of times when my store took away my full fat yogurt. I asked the manager to bring it back, and he did! Don't fear the fat, people!
Daisy whole sour cream is also a good choice at Meijer. Just cream and culture on the ingredient list.
Meijer only carries ultra-pasteurized whole milk. Since this is extremely processed, even the organic ultra-pastured milk is not recommended. I would consider talking with the farmers at your markets and finding a farmer (or Amish family) that provides safe raw milk.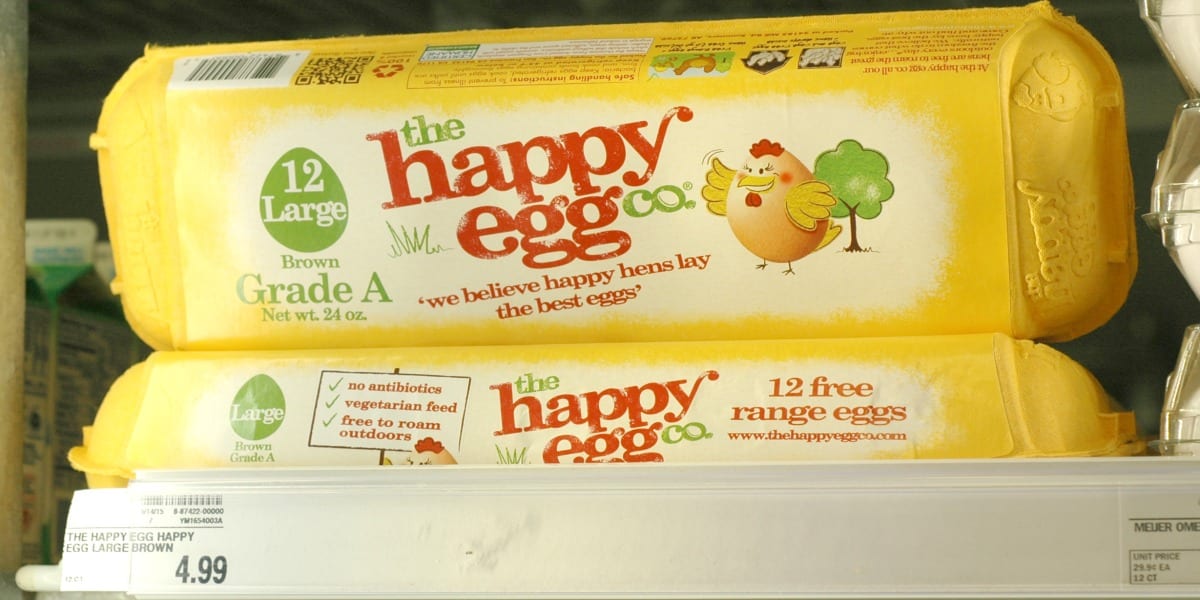 5. Eggs
Okay, huge kudos to Meijer! I was very shocked to find pastured eggs. Kristin did a bit of investigating and it appears The Happy Egg Co. is the real deal. Pastured eggs from Meijer cost $4.99/dozen. In my area this is at least 50 cents more than our local farmers, so be sure to compare prices and options in your area!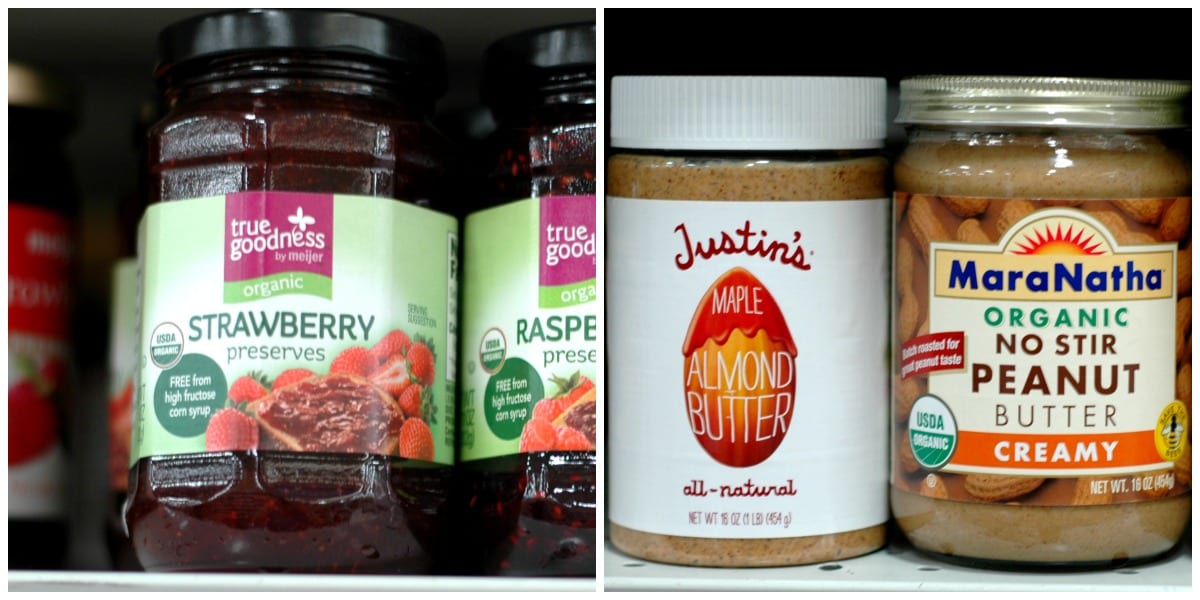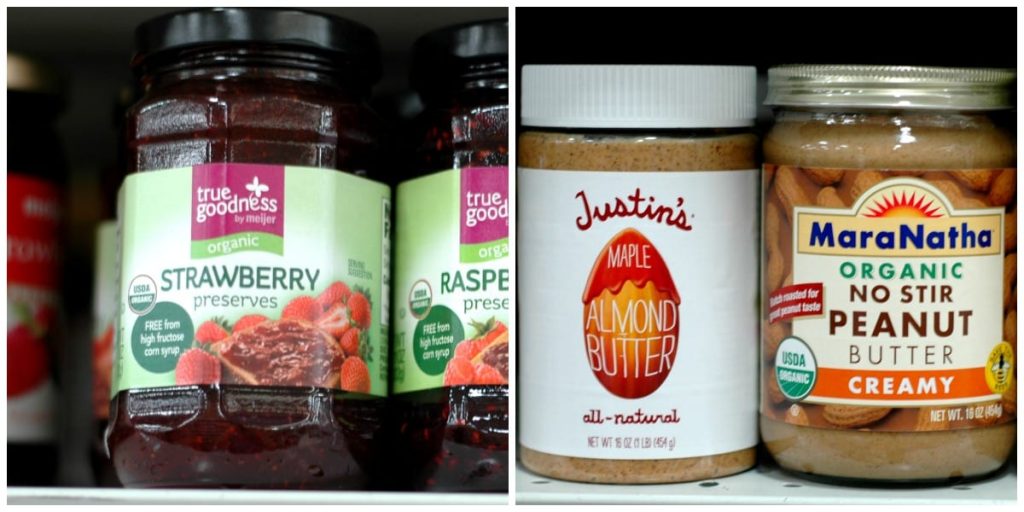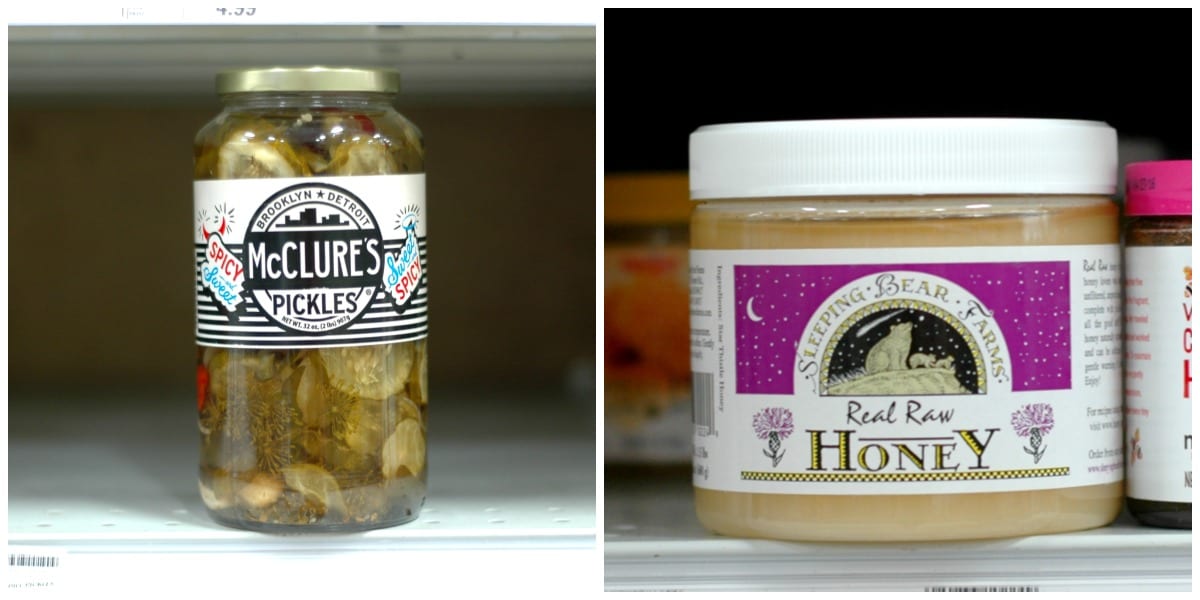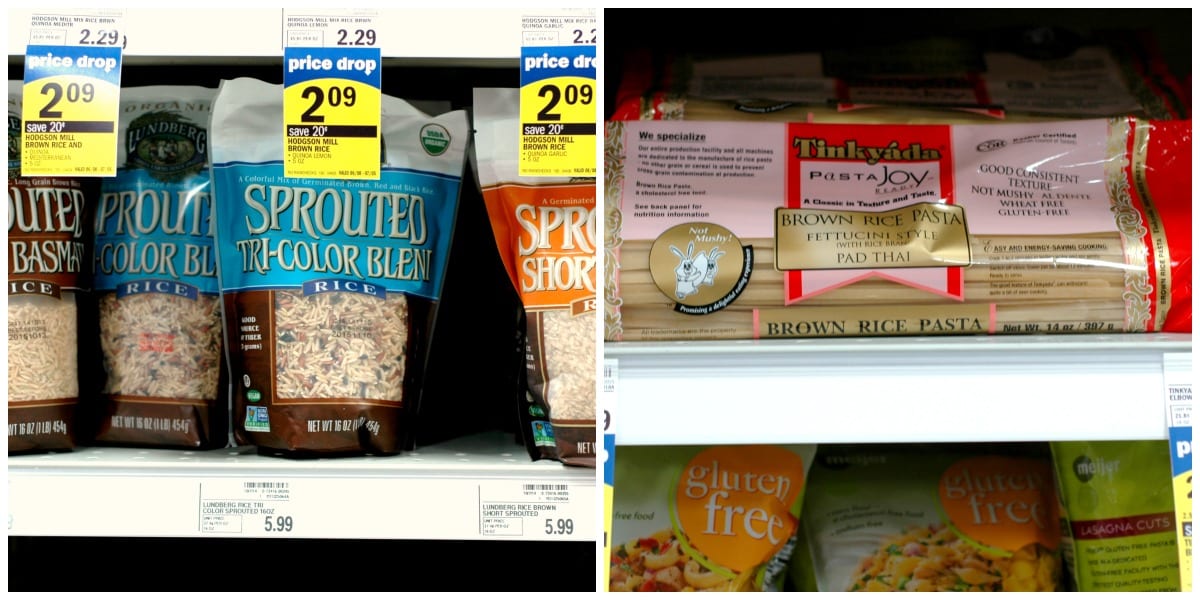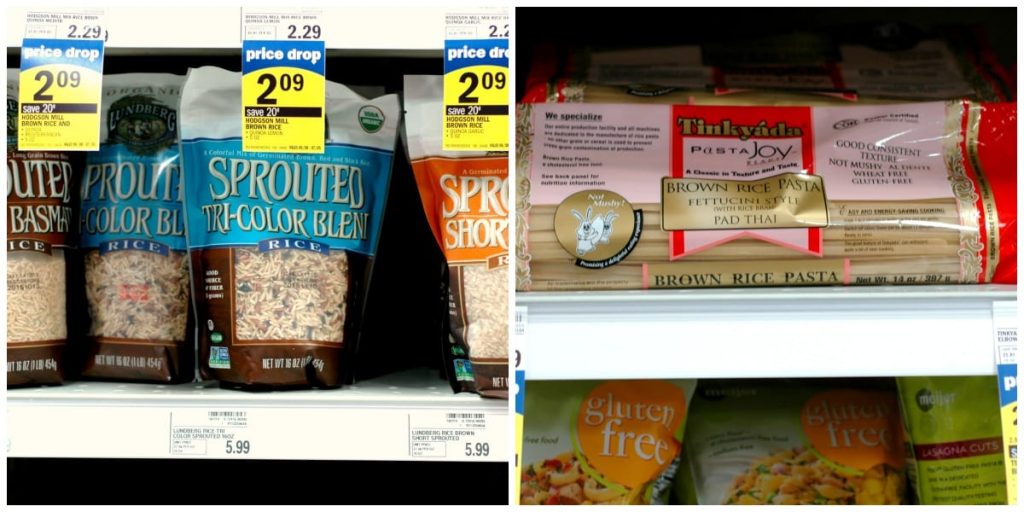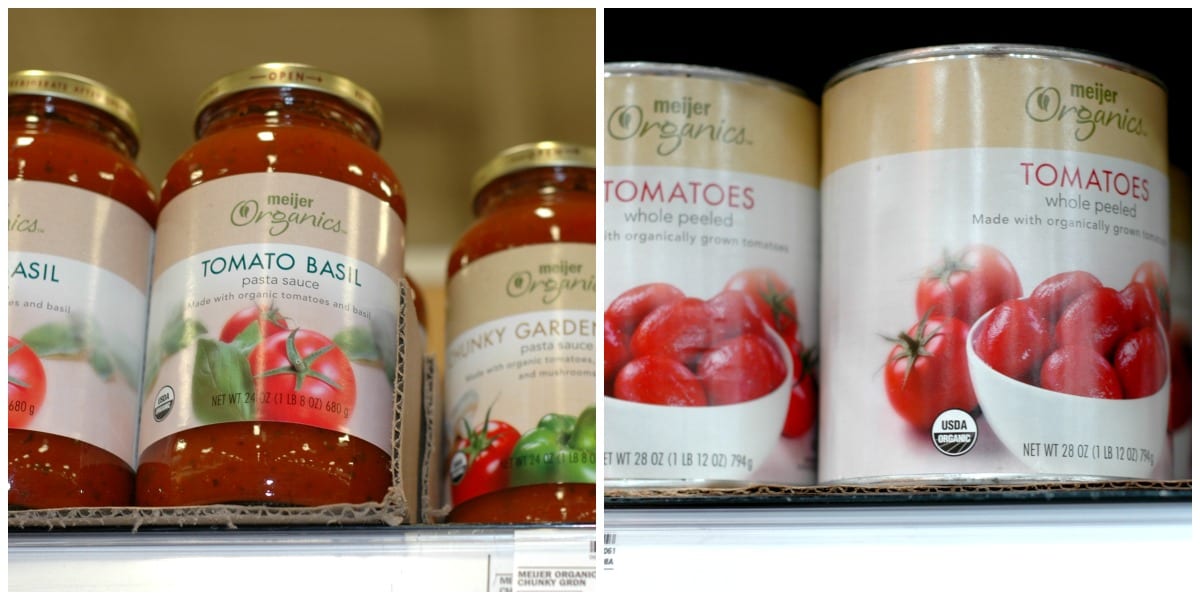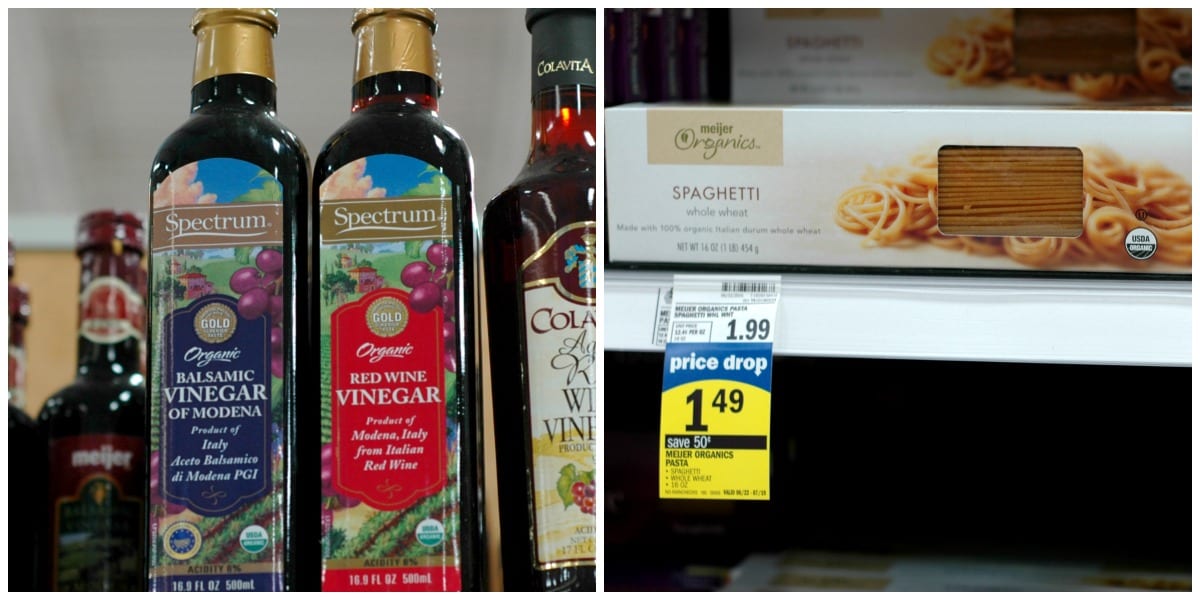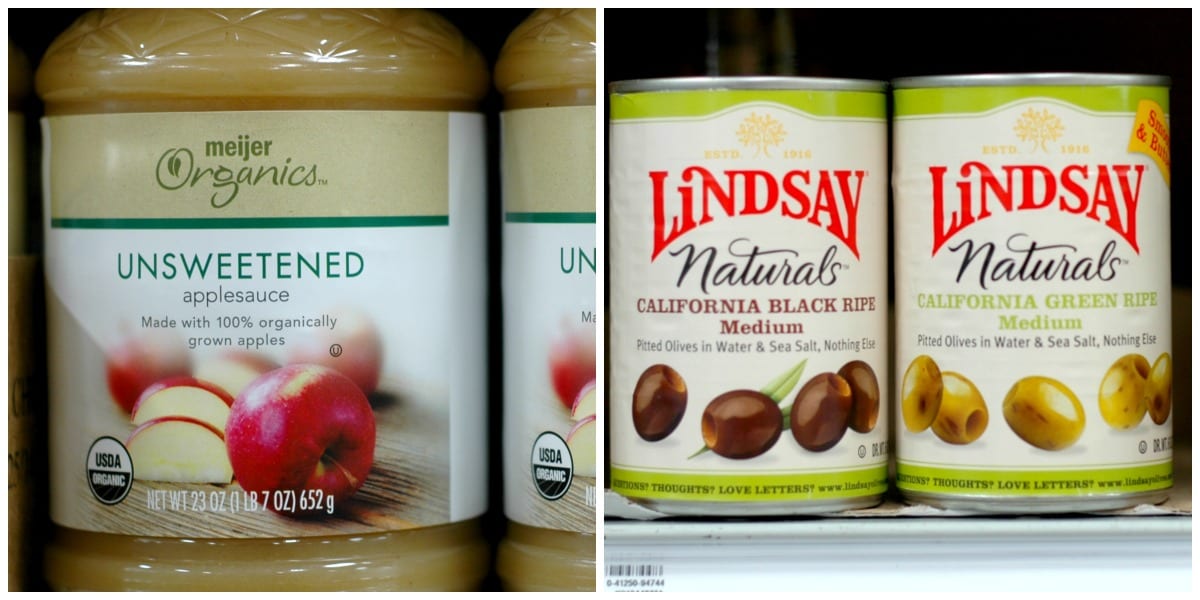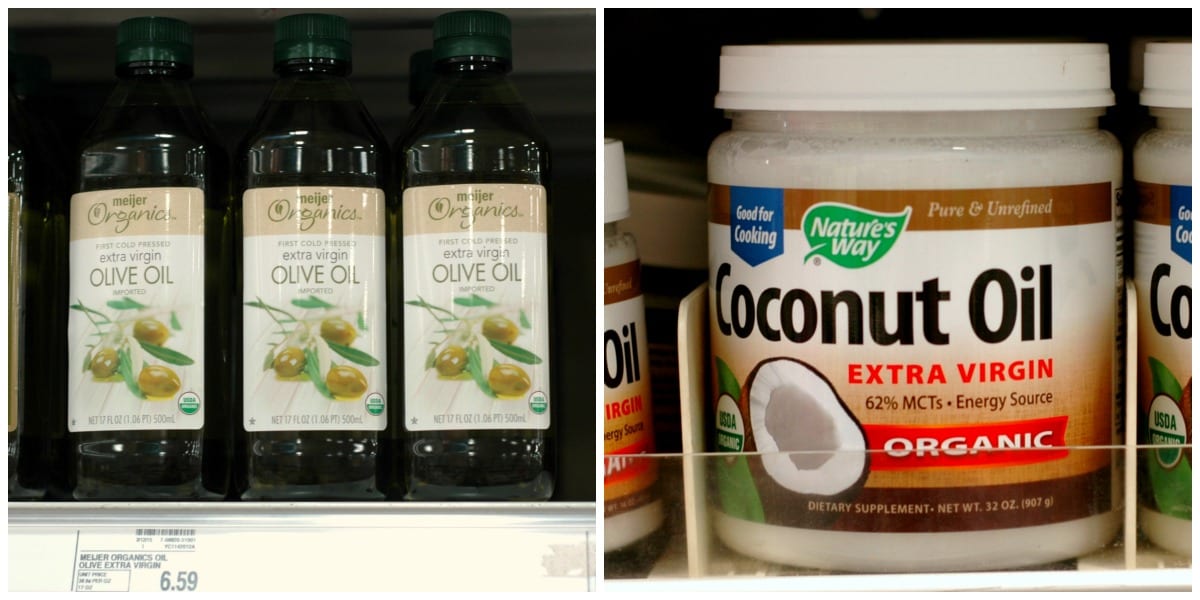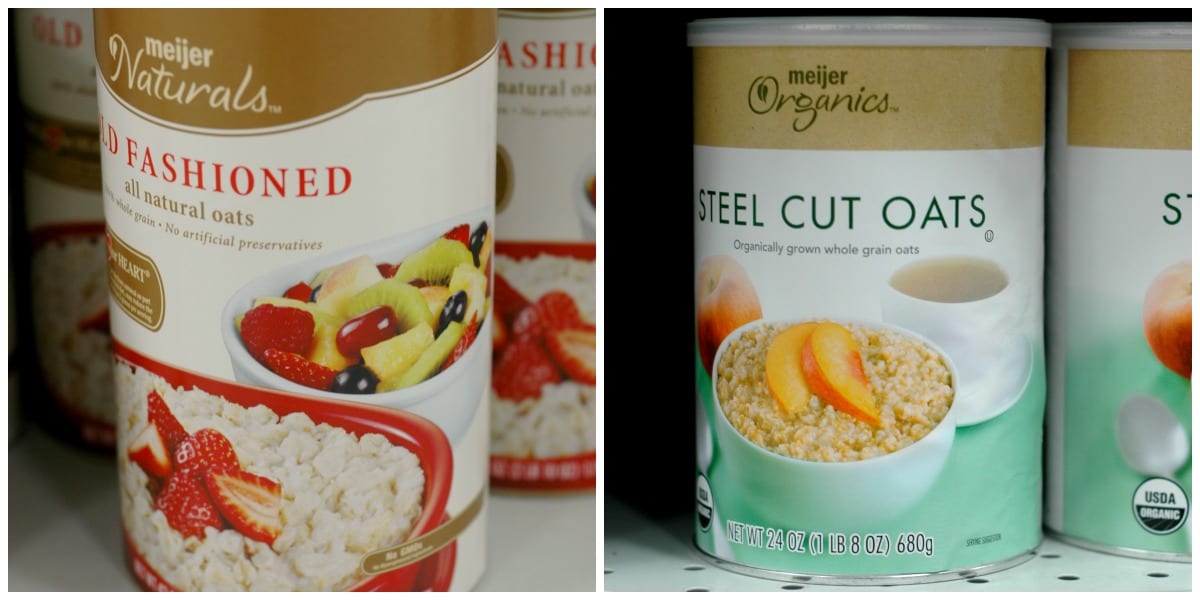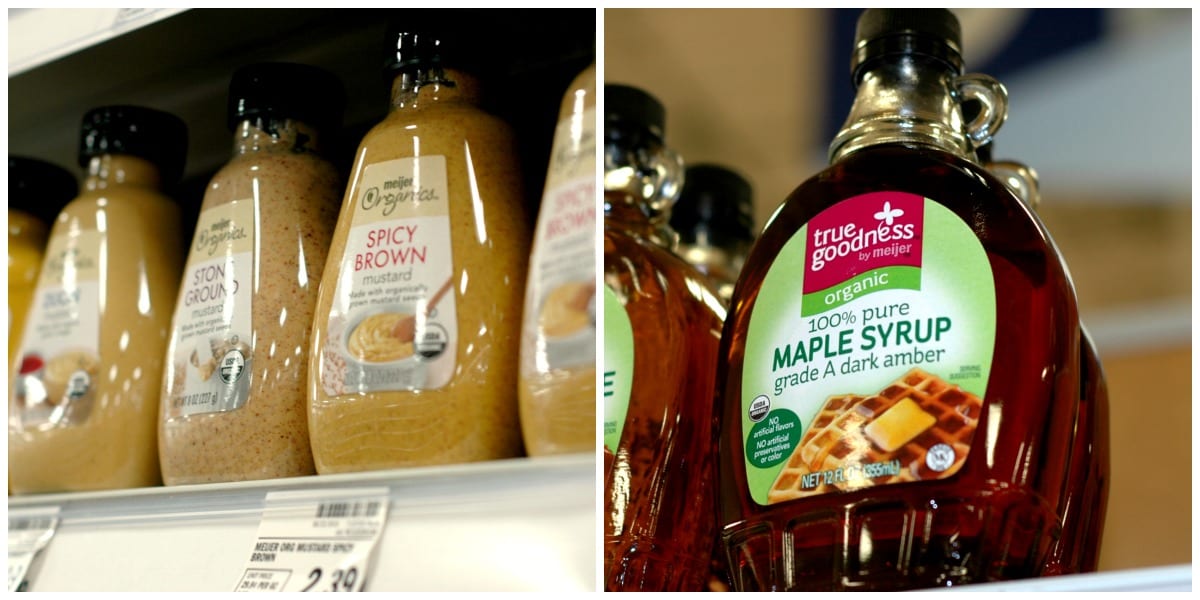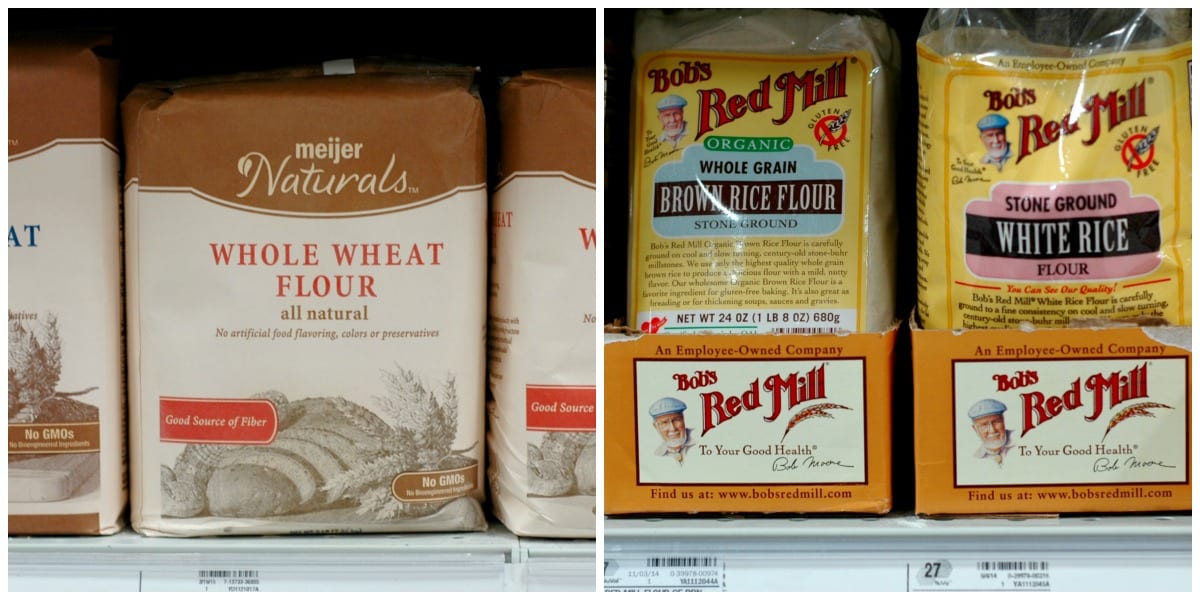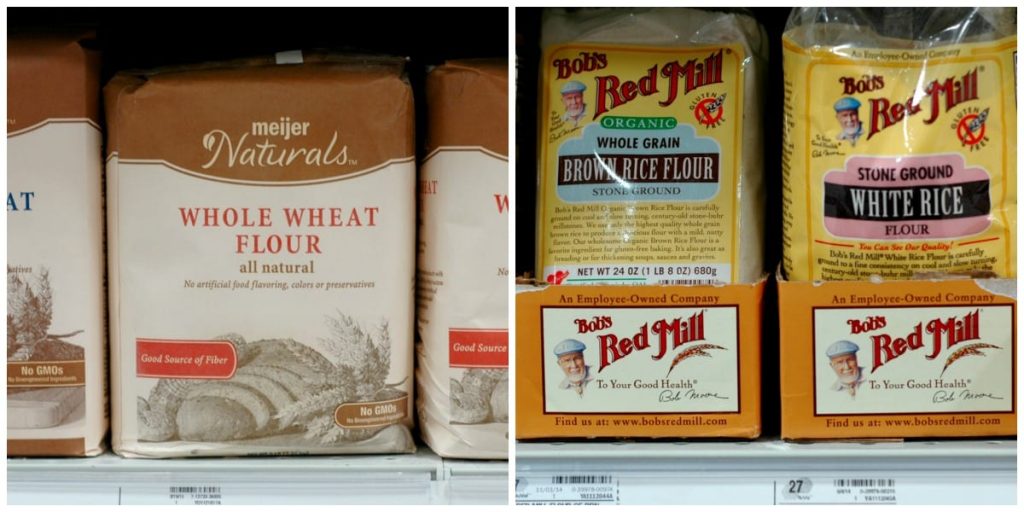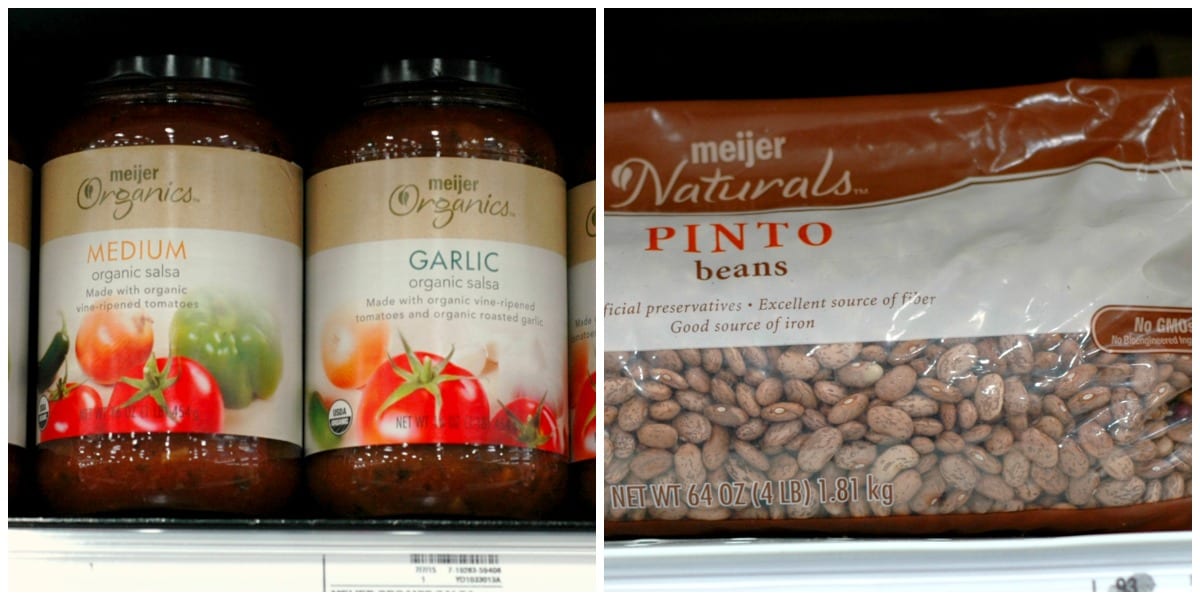 6. Dry Goods
Meijer carries a wide variety of popular name brands like Bob's Red Mill and Enjoy Life. This is also where you can shop the Meijer Organics and Meijer Naturals brand. The selection I found includes: organic canned tomatoes (diced, sauce, paste, pizza and spaghetti sauce), coconut milk, whole wheat flour, variety of gluten and grain free flours, rolled oats, dry & canned beans, virgin coconut oil, coconut water, organic dried herbs, organic sugars, dried beans, coffee, tea, pure maple syrup, raw honey (I even found a local to Michigan raw honey. Local will be best!), chocolate chips, quinoa, rice, organic and brown rice pasta, and more! Our Meijer also has a small section of very "local food" — things like pickles, hot sauces, granola, etc. Just check those labels! I've listed my favorite items and some brands in the printable shopping guide.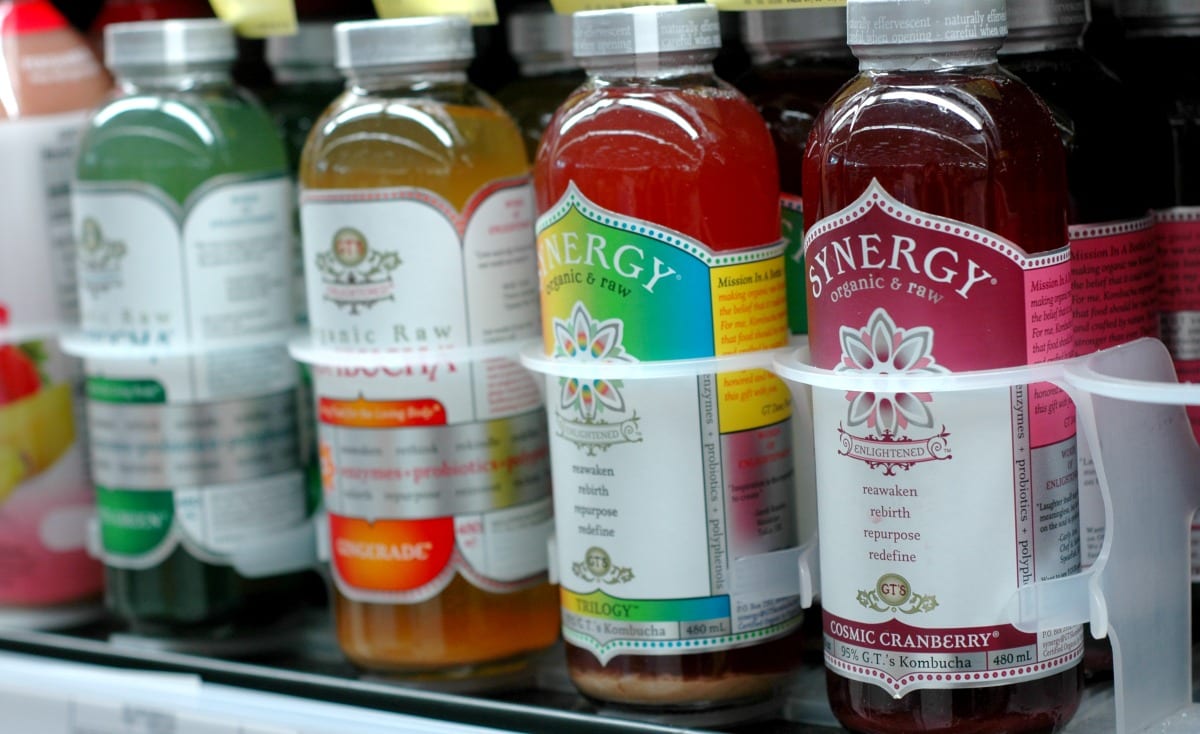 7. Beauty & Health
Meijer offers a few DIY ingredients: witch hazel (Anti-Itch Cream, Hand Sanitizer, Two-Ingredient Makeup Remover, Reusable Cleaning Wipes, etc.), rubbing alcohol (DIY All-In-One Glass Cleaner, Hand Sanitizer), and epsom salt (Sleepy Time Bath Salts).
They also have a big selection of natural beauty care from the entire line of Burt's Bees brand, Dr. Bronner's Castile Soap and Kirk's Castile Soap. They also carry Tom's brand for toothpaste and deodorant. FYI: Some Tom's toothpaste options have fluoride – check the labels and avoid those!
If you hop over to the children's medicine area in the pharmacy, look at the bottom shelves and you'll find the Hyland's line of herbal remedies from cough and cold syrup to teething remedies. They also carry Nature's Way herbal/natural remedies. I was really glad to find activated charcoal, which is nice to be able to grab in a pinch for a natural remedy to stomach bugs! This is especially nice since Meijer is open 24-7 and that stomach bug hits the house in the middle of the night!
Meijer also just started carrying GT's Kombucha which is a fantastic way to incorporate naturally-occurring probiotics for gut health in your diet when you aren't quite ready to start making your own.
8. Household
Meijer carries Seventh Generation & Mrs. Meyers brand laundry, dish, and cleaning supplies. They also have an in-house brand called Ecowise, which is comparable to Seventh Generation. This brand is seen on laundry, dish, and household cleaning products as well.
9. Garden and Canning
Meijer carries the entire line of Burpee organic and conventional seeds. The entire line, including the conventional, is certified non-GMO which is huge. This is one simple (frugal!) way to get fresh produce in your family. We started with digging a small garden in the back of our house. We have really enjoyed extending the garden and letting the kids see where their food comes from. Start with some easy growing things like green beans, peas and herbs!
Meijer also carries a couple brands of organic soils and organic fertilizers.
You will also find a section of Ball brand canning supplies all year round.  During the late spring/summer and early fall you will find an entire wall dedicated to canning! Even if you don't garden at your house, you can take advantage of Meijer's in-season local produce prices and the farmer's markets near you and stock up for the winter.
One note about the canning section: I wasn't a fan of the ingredients on many of the canning spices/mixes. Just read the ingredient labels. I also prefer the natural pectin from the Pomona's pectin brand for jam making versus the SureJel they sell at Meijer. Pomona's is very inexpensive on Amazon or your local health food store.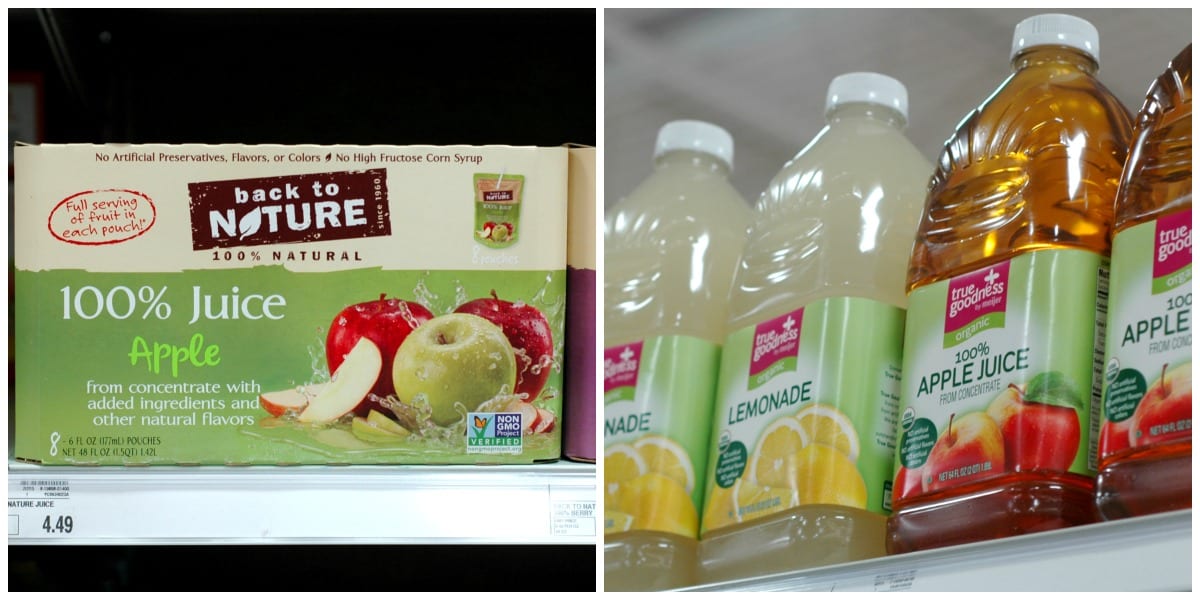 10. Treats & Convenience Foods
While I don't like to purchase processed organic food, I believe these products can have a time and place in a real food lifestyle. And yes, Annie's is now owned by General Mills, but their ingredient list (although still very processed) is much cleaner than the conventional alternatives. Here are a few options I found for treats/convenience foods at Meijer: So Delicious Coconut Ice Cream, Annie's Bunny Fruit Snacks, Lara Bars, Lundberg Rice Chips along with certified non-GMO chips.
You will also find the Meijer Naturals and a few Meijer Organics here, too. They have fruit squeezes (think Go-Go squeeze), fruit snacks, crackers, and cookies. Meijer carries Alter Eco fair trade chocolate bars as well. I also found some in-store brands of 100% juice that can be enjoyed as an occasional treat.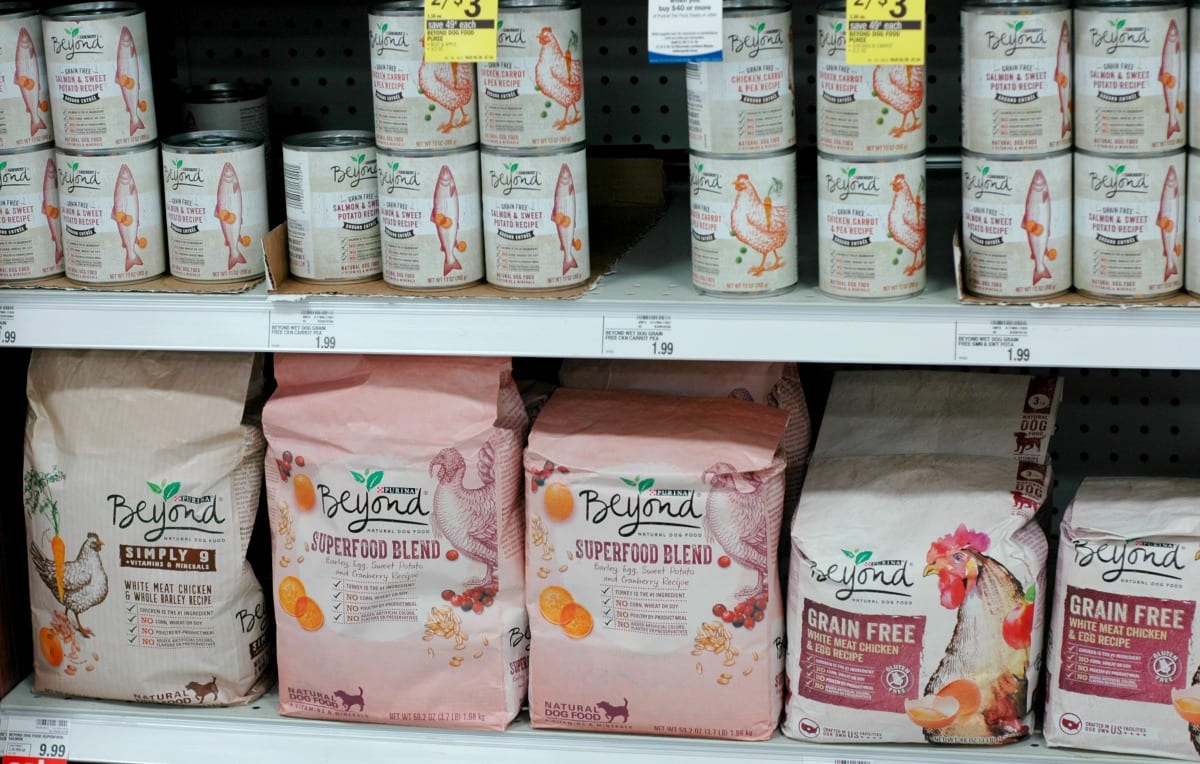 11. Pet Food

I wanted to include that I found a pet food brand at Meijer called, Beyond. I am not really a pet person, but the ingredient label looked decent with meat being the first ingredient. It looked like they carried this brand for dogs and cats. There was a wide variety of food so be sure you look at the labels.
My Meijer's Shopping Guide
Thank you so much for joining me today for our field trip to the Midwest and Meijer! Be sure to stop by next week when Kristin will take you on another shopping trip to a popular nationwide store. Maybe something to do with a red bullseye? Before we part ways, I want to leave you with a special gift- a way to remember our field trip– a printable shopping guide!
Click on the image below to download and print your shopping guide.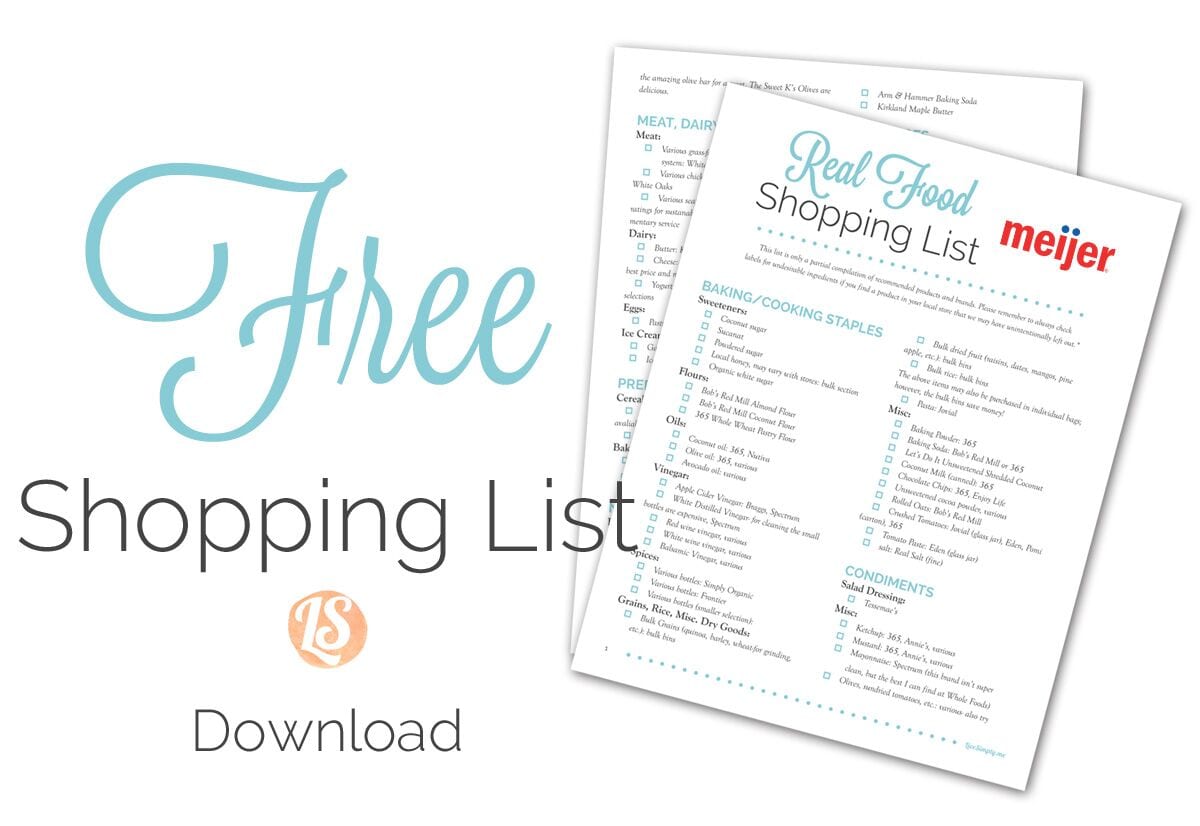 A Note From Kristin: A HUGE thank you to Renee for taking the time to share the real food options at Meijer! I truly appreciate your dedication to making a real food lifestyle accessible for everyone!
More Real Food You May Like: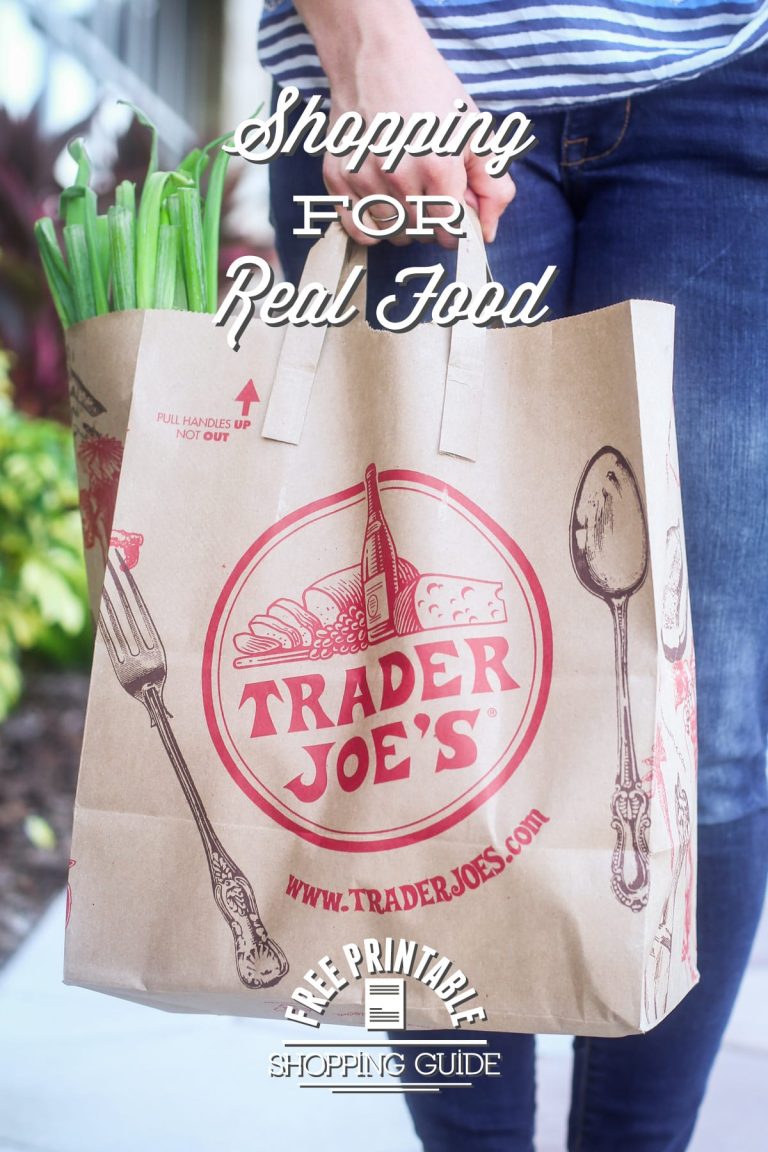 Shopping for Real Food at Trader Joe's: My Top Picks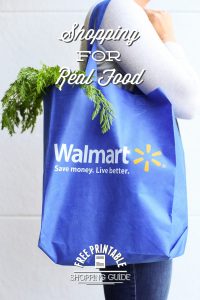 Shopping for Real Food at Walmart: My Top Picks