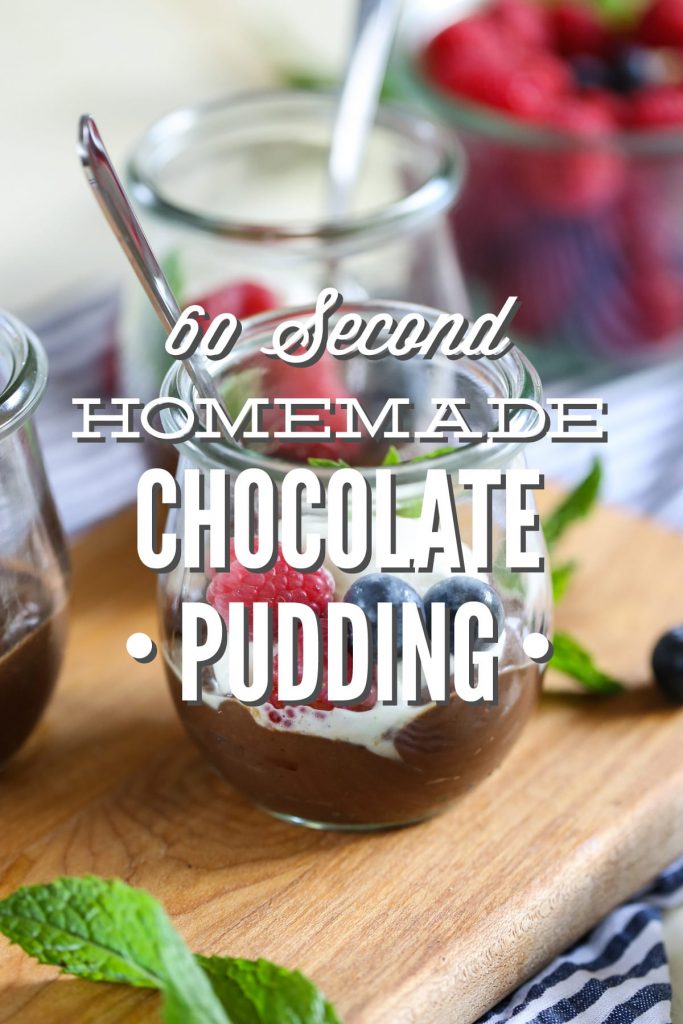 Today's post is brought to you by chocolate, a food processor, sweet childhood memories of processed food, the natural sweetness of dates and pure maple syrup (please say no to the pancake imitation stuff!), and 60 seconds! In other words, you can have your cake–or in this case, rich and decadent homemade chocolate pudding–and eat, too.
My introduction to chocolate pudding started like any other lunchtime at school. As I sat down next to my friends and opened my brown bag of goodies (a peanut butter and jelly sandwich, cheese stick, carrots and dip, and juice), my thoughtful friend sitting across the table handed me a small, plastic container. I remember looking at her as I reached out my hand and asked, "What's this?" I had no idea the addiction about to take shape in my life. My friend immediately spoke up, "Chocolate pudding! It's the best!"
With one bite my little Kindergarten taste-buds discovered a whole new world of sugary processed food.
That love carried me through childhood. And although my mom didn't buy chocolate pudding cups regularly (smart lady!), the few times they were brought into our house I made sure every last bite was spooned out and enjoyed. It's amazing the impact childhood friends can have on your life and tastebuds.
When Dustin and I decided to make the switch to a real food lifestyle, I knew a lot of my childhood favorites had to go: coke, ice cream, chocolate pudding, Lay's (the sour cream and chive flavor was my favorite), and Snickers. I knew the decision would make a huge difference in our long-term health and new family, but I'm not going to lie: giving up junk food was hard!!! There's a reason people eat junk food in such large quantities–it's addictive!
I was a living breathing junk food addict. An addiction that started thanks to the regular exposure of many processed products, like chocolate pudding cups, way back at the young age of five years old as my tastebuds were just beginning to experience "life."
About six months into giving up processed junk food, I discovered a whole new world called, homemade. My real food epiphany came with the introduction of this word into my food vocabulary.
I didn't need to give up everything I loved. Real food isn't about depriving myself of things like crunchy, salty foods or rich chocolate. Real food is about finding better alternatives to the foods I love(d). Often this means going homemade, or sometimes this means finding a better store-bought alternative.
That lightbulb moment was a turning point in our real food lifestyle. Suddenly I felt empowered, not deprived. That moment empowered me to get into my kitchen, make friends with beets and kale, turning them into crunchy chips. I was inspired to hang out with a colony of bacteria called a SCOBY, and enjoy the end result known as Kombucha (my soda-alternative). And chocolate? Well, there's no limit to the foods I've been able create with a container of unsweetened cocoa powder or "better" chocolate chips!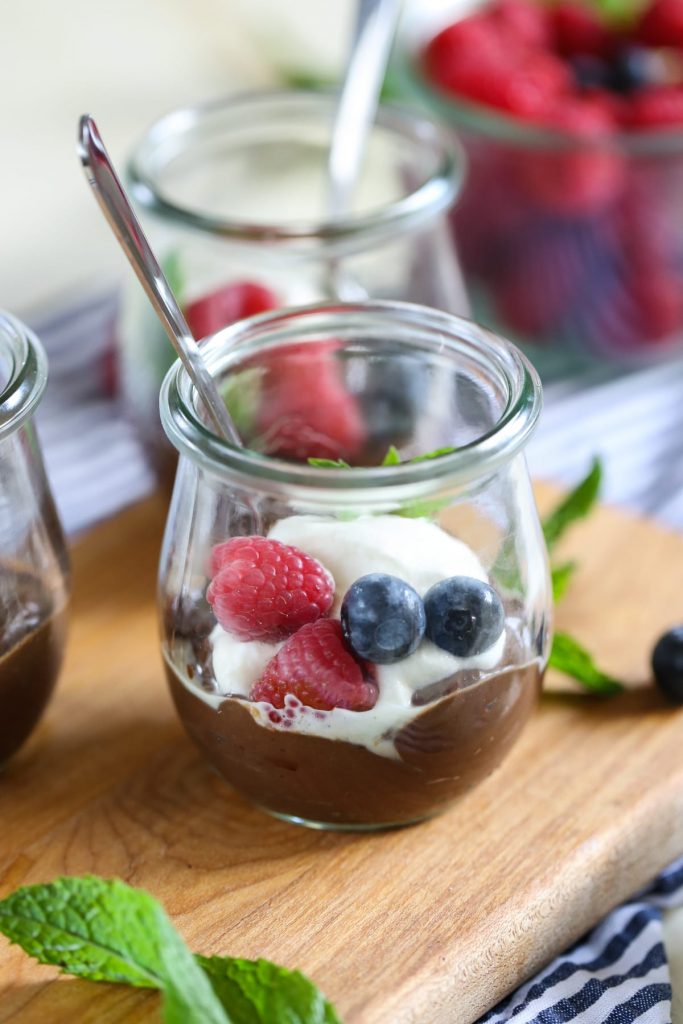 Today's decadent chocolate pudding alternative is made with just a few basic healthy ingredients: cocoa powder, avocados (you won't even taste them), milk, maple syrup and dates, and vanilla extract. Quite the difference compared to the ingredient list on processed pudding cups, huh?! The rich chocolate taste and silky texture of these pudding cups will leave any former pudding cup addict (hey!) satisfied, happy, and strolling down memory lane.
60 Second Homemade Chocolate Pudding
The rich chocolate taste and silky texture of these pudding cups will leave any former pudding cup addict (hey!) satisfied, happy, and strolling down memory lane.
Ingredients
1 1/2

hass avocados

the small ones with dark exterior

1/2

cup

whole milk

almond or coconut milk may be substituted for a dairy-free version

1/3

cup

unsweetened cocoa powder

3

TB

pure maple syrup

1

tsp

pure vanilla extract
Instructions
In the bowl of a food processor combine all the ingredients. Pulse the ingredients until smooth. I recommend starting with a few small pulses to avoid any splashing of the milk. Once the ingredients are slightly combined, pulse at a continuous high speed for 40-60 seconds until the ingredients are well combined. Remove the lid. If any of the ingredients are clumpy and sitting on the food processor lid, scrap the pudding into the bowl and pulse again for 5-10 seconds.

Serve the pudding immediately, or chill until desired.

Note: This pudding is best served the day it's made. The avocado will cause the pudding to taste bitter if it's stored for multiple days in the fridge. For an extra special treat, serve the pudding with

homemade whipped cream

and berries.
Notes
Find my favorite kitchen essentials, here.
Nutrition
Calories:
354
kcal
Carbohydrates:
53
g
Protein:
5
g
Fat:
17
g
Saturated Fat:
3
g
Cholesterol:
4
mg
Sodium:
28
mg
Potassium:
954
mg
Fiber:
12
g
Sugar:
36
g
Vitamin A:
260
IU
Vitamin C:
10.1
mg
Calcium:
113
mg
Iron:
2.2
mg
*Make sure the dates are soft and moist. If your dates are dry, soak them in water for 30 minutes before adding them to the food processor.
PS: If you enjoy this recipe with your kids, you may want to keep Homemade Stain Remover Spray around. You know, just in case.
 More Real Food You May Like: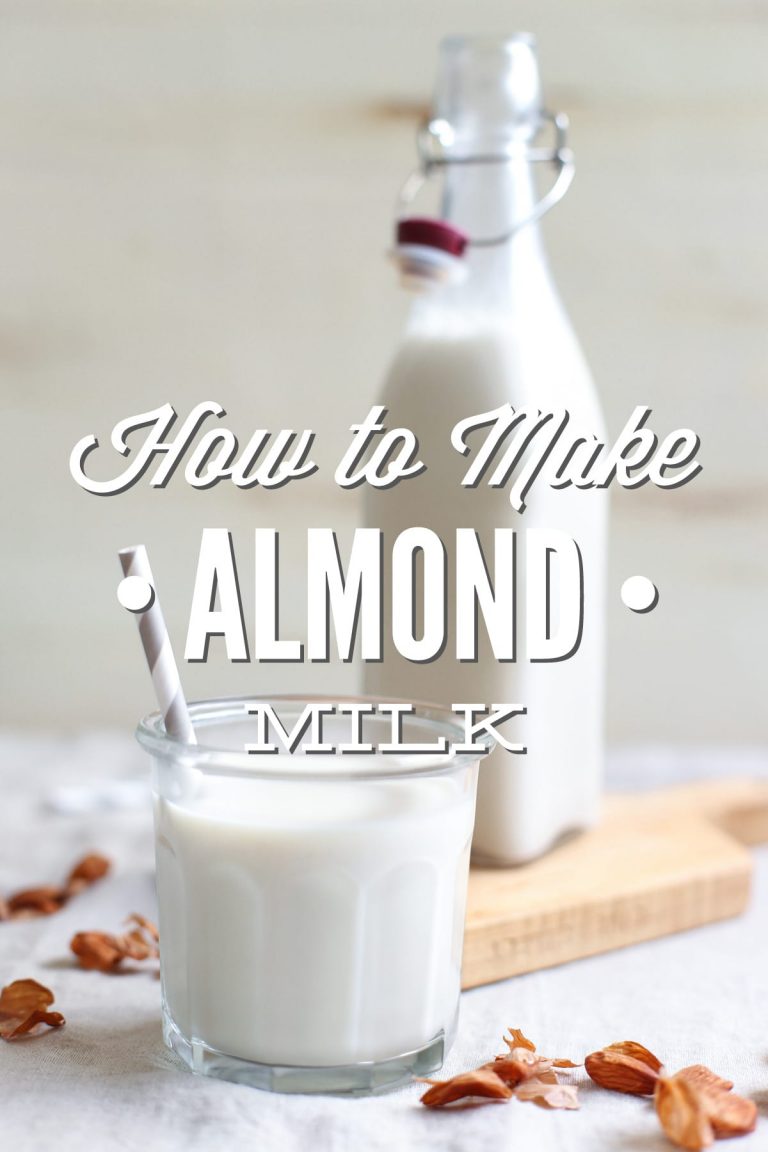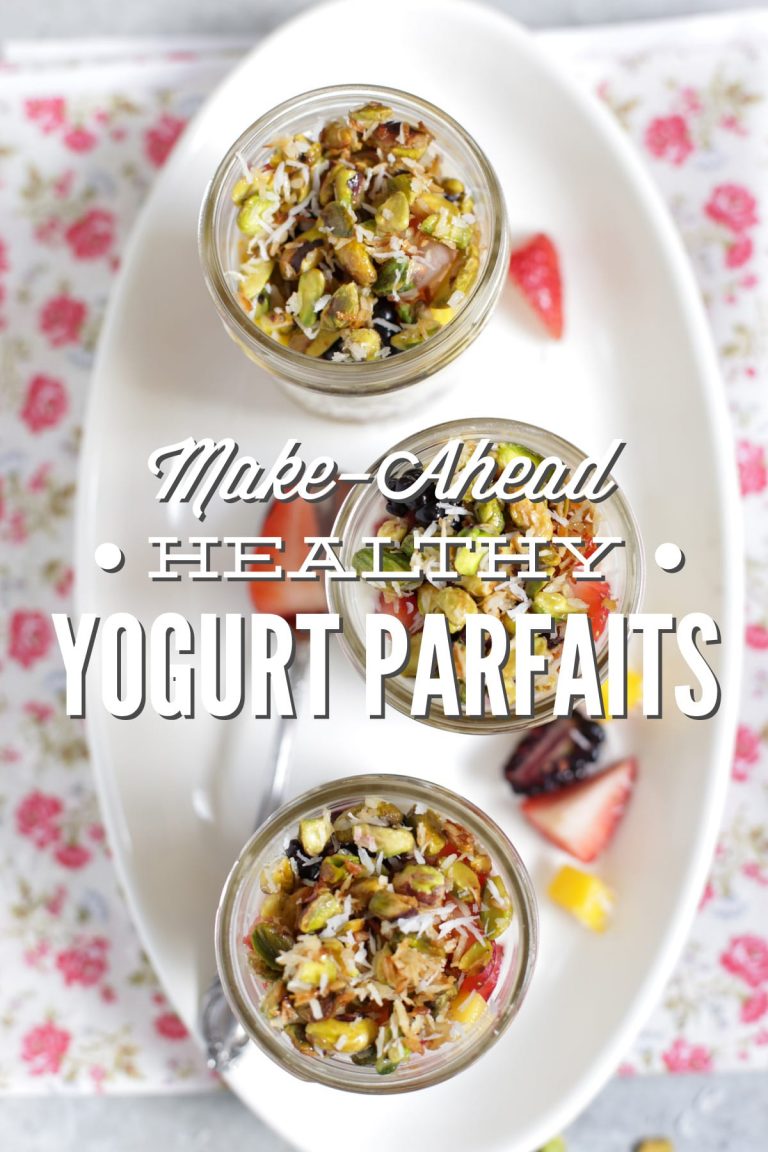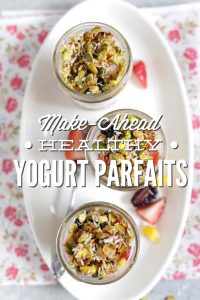 Make-Ahead Healthy Yogurt Parfaits