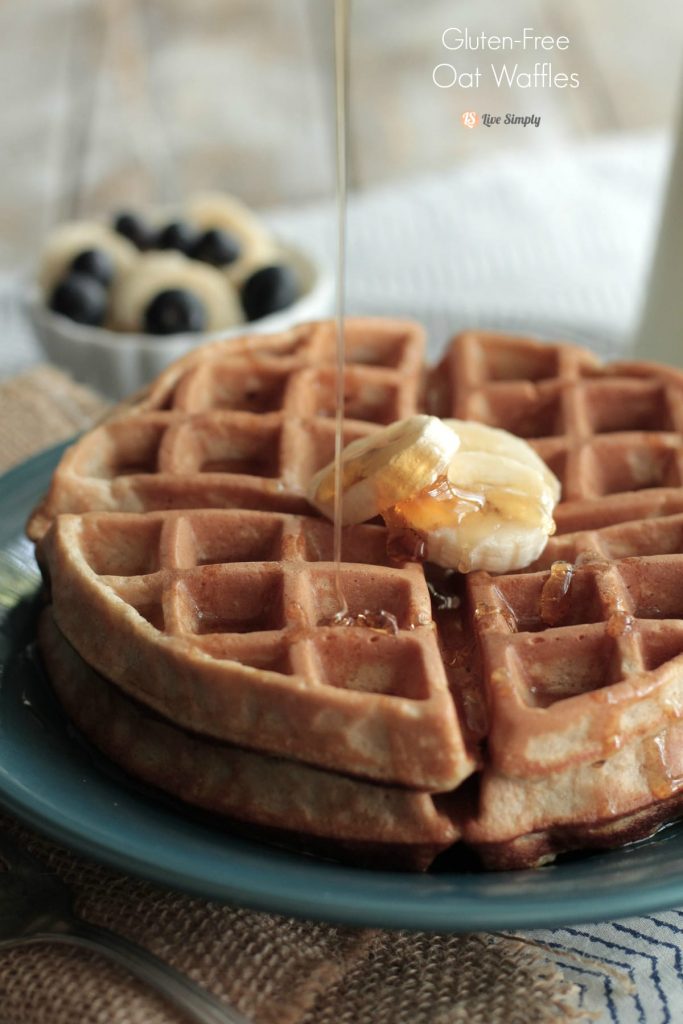 I'm a mom of two little people, a 3 year-old boy and 1 year-old girl.
I try to be disciplined each morning and wake up early to prep for the day while the house is quiet and everyone is still asleep. Try is the key word.
No matter how early I wake up my sweet one year-old always senses I am awake and soon she's up and requesting to join me in all my morning activities…showering, cooking, lunch packing…everything! And before I know it, Piper, is awake too, ready to help.
Maybe I make mornings just a little too exciting?
I promise this post is about waffles not my morning adventures with my favorite two little people.
So, to the gluten-free oat waffles.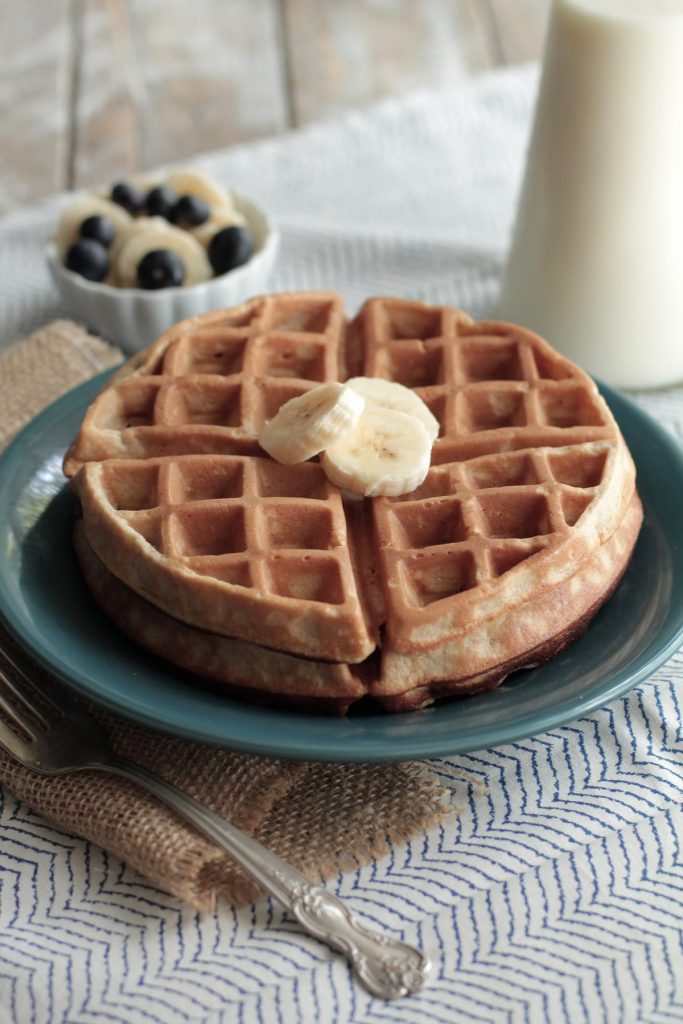 Having my faithful early-risers by my side each morning means I need to be prepared to make breakfast quick and easy. If you follow along with the weekly meal plans you know I am all about consistency, easy, and nourishing! Soaked Oat Waffles meet all those requirements making them a perfect breakfast. This recipe also makes plenty to freeze and pop in the toaster on a less than ideal morning. It's okay, we all have mornings like that!
Despite my love for all things gluten, these delicious oat waffles are gluten-free. I love all my gluten-free friends and know they must eat and enjoy breakfast too.
Easy, nourishing, naturally-sweet, and gluten-free.
Note: If you'd like to read about the importance of soaking grains head over to this post.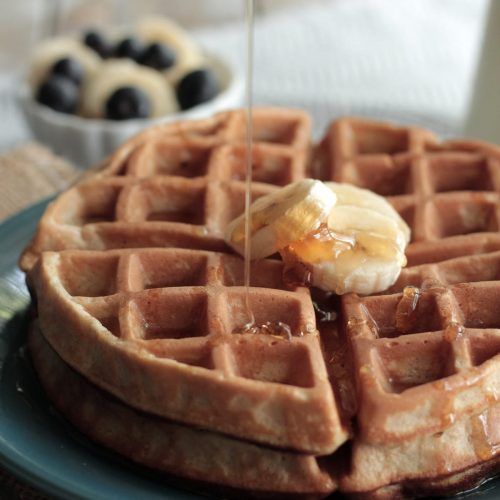 Soaked Oat Waffles
Easy, nourishing, naturally-sweet, and gluten-free.
Instructions
In a blender

(I use this one)

, add the first four ingredients: milk, butter, vinegar, and oats. Blend for a couple of minutes until all ingredients are combined and batter swirls making a vortex.

Allow the batter to sit with the lid on the blender overnight on the counter.

In the morning turn on your waffle iron and allow it to heat up. Add to the batter (still in the blender): eggs, vanilla, baking powder, baking soda, salt, banana, and honey. Blend until the all ingredients are combined (a minute or two).

Coat your waffle iron with butter. Pour batter into waffle iron. We use about 1/4 cup of batter per waffle. Cook waffles about 4-5 minutes until light brown.

Top with butter, pure maple syrup

(where to buy)

or raw honey. We also add chopped nuts, ground flax seed, and fresh fruit.
Nutrition
Calories:
2180
kcal
Carbohydrates:
272
g
Protein:
67
g
Fat:
94
g
Saturated Fat:
48
g
Cholesterol:
522
mg
Sodium:
4466
mg
Potassium:
4409
mg
Fiber:
28
g
Sugar:
89
g
Vitamin A:
3155
IU
Vitamin C:
10.2
mg
Calcium:
1883
mg
Iron:
14
mg