2013 was a good year.
A lot happened that year, including many things I simply can't remember. I was just beginning my motherhood journey around this time, with both a new baby and toddler in our home. It's no wonder I can't remember many details. #motherhood #iwastired
One thing I can remember from 2013, is the birth of Live Simply.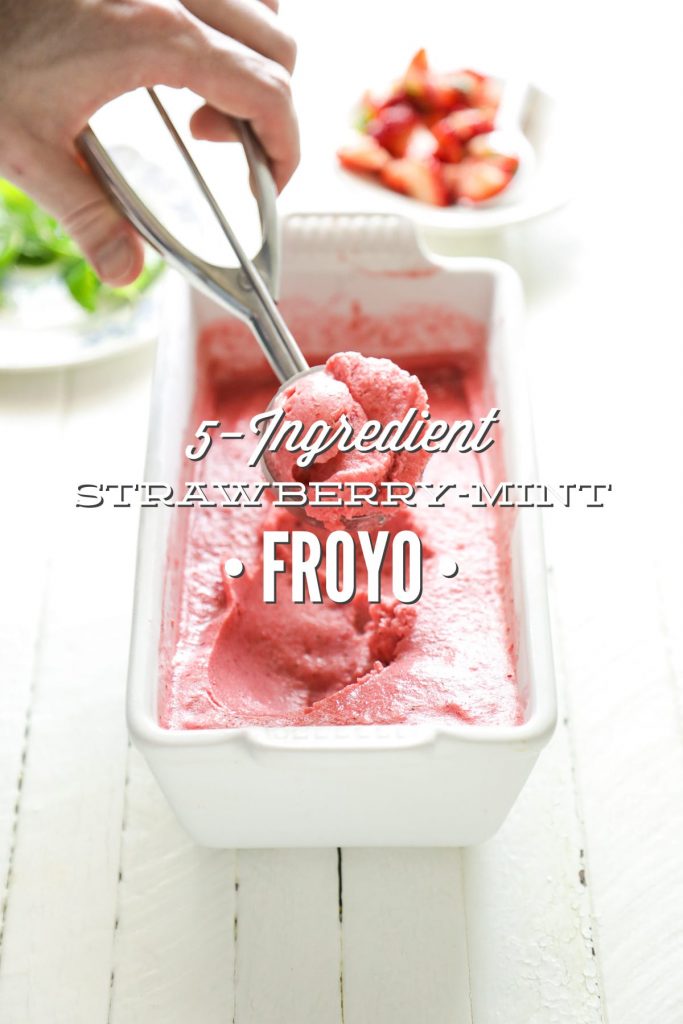 When I first started Live Simply, I didn't know much about professionally writing recipes. What I did know was a passion for sharing the real food recipes coming out of my kitchen on a daily basis. Because of this passion, I took pictures of everything I made and then published the pictures and recipes on Live Simply. At the time, my mom, grandma, and a few Facebook friends were the only people reading the recipes and looking at the pictures. The writing was short and enthusiastic, and the photos were tiny and poorly lit (and shot with my iphone 3).
Over time, as more people visited the blog, I became passionate about making this space visually appealing. I wanted this space to truly reflect the joy found in enjoying good food and a more natural lifestyle. The tiny, dimly-lit photos just didn't covey this joy.
Dustin had previous experience with both video and photography, so I asked him to teach me the basics of shooting photography with a DSLR camera (at the time we borrowed a Canon 60D from his work). He taught me the basics, and then I pushed myself to learn more about authentic food photography and styling.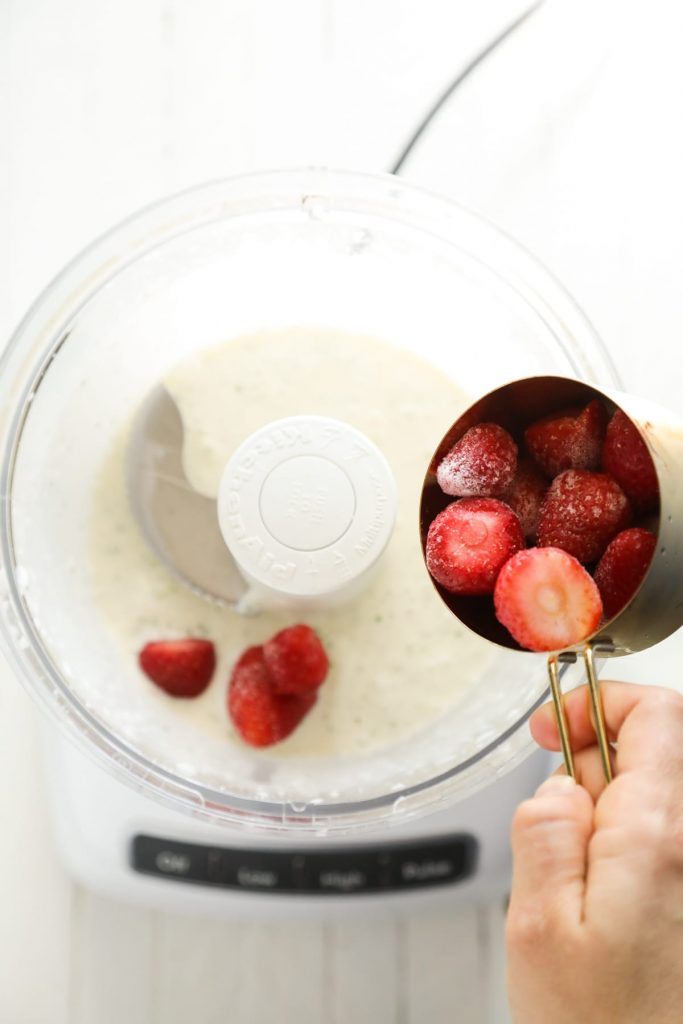 Fast forward to 2017…
Many of the recipes that are now published on Live Simply still originate in my kitchen, based on my family's appetite and our desire to enjoy real food. Some recipe ideas come from reader friends who request real food makeovers of their favorite meal. And some recipes are perfected in the kitchens of my wonderful recipe helpers, Helen and Laura.
Now, the process of developing and writing a good recipe is incredibly detailed and time-consuming.  Recipes aren't posted on the same day they're created and enjoyed. Rather, recipes are tested over and over again to ensure accuracy and dependability (sometimes by multiple people). I want you to come to Live Simply knowing that recipes work!
The photography has also changed quite a bit since 2013. Today, the photos are big and bright. My goal for each photo is to covey just how amazing real food (or a natural product) tastes, feels, and smells.
A lot has changed over the years (for the better), but one thing hasn't: passion and joy for living and sharing this journey!
Today, I thought it would be fun to pull out an old recipe from the 2013 archives. A recipe in need of a good "remodel." You know how much we love remodeling projects around here! The recipe, a homemade frozen yogurt, is perfect for summer being that it's easy to make, light, and refreshing.
And before moving on, here are the photos from the 2013 recipe post…
The frozen yogurt only requires five real food ingredients: probiotic-rich yogurt, frozen berries (frozen berries are critical to the success of this recipe), a bit of honey, fresh mint, and vanilla extract. That's it! The ingredients are blended together in a food processor, and then chilled in the freezer until set. I like to make this frozen yogurt in the afternoon, and then pull the chilled frozen yogurt from the freezer after enjoying a summer-themed dinner.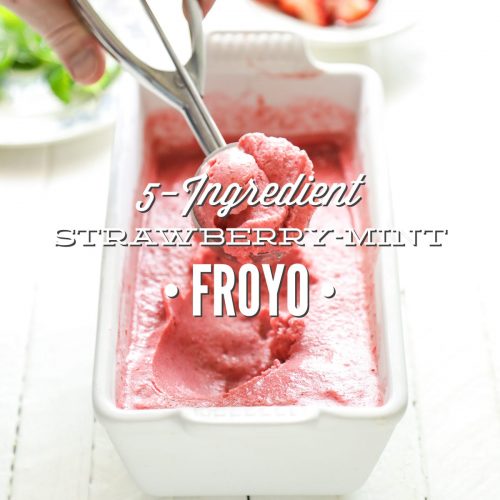 5-Ingredient Strawberry-Mint Froyo (Frozen Yogurt)
A naturally-sweetened, easy-to-make homemade berry frozen yogurt with fresh mint.
Ingredients
1

cup

plain whole milk yogurt

or a dairy-free yogurt of choice

1/4

cup

honey

1/8

cup

fresh mint leaves

about 12 medium-large leaves

1/2

tsp

pure vanilla extract

4

cups

frozen strawberries

frozen mango is another option and equally delicious
Instructions
Place the yogurt, honey, mint leaves, and vanilla extract in the food processor, pulse until the mint leaves are finely chopped.

Add the berries, one cup at a time, until the mixture is smooth (it takes a few minutes to fully blend the frozen berries).

Spoon the mixture, evenly, into a freezer-safe container with a lid (if you're storing it for a few days) or a bread pan.

Freeze the yogurt mixture for 1-2 hours, until the yogurt is firm to touch (this will depend on your freezer). To serve, wet an ice cream scoop with water and then scoop the frozen yogurt from the container/bread pan into individual serving bowls. Keep any extra frozen yogurt in the freezer. The frozen yogurt will keep in the freezer for up to two months (if it's stored in the freezer for days or weeks, it will require a bit of resting time on the counter before scooping).
Nutrition
Calories:
601
kcal
Carbohydrates:
126
g
Protein:
12
g
Fat:
9
g
Saturated Fat:
5
g
Cholesterol:
31
mg
Sodium:
123
mg
Potassium:
1305
mg
Fiber:
11
g
Sugar:
109
g
Vitamin A:
550
IU
Vitamin C:
341.7
mg
Calcium:
402
mg
Iron:
3
mg