I have one request for you today. It's a big request considering how hot it's been this summer.
Turn on your oven. 
I know it is HOT outside (cue the flame emojis), and the last thing most of us want to do is turn on a blazing hot oven. I promise today's meal is worthy of the extra heat in the house and sweat on the brow. Turn on your oven, please.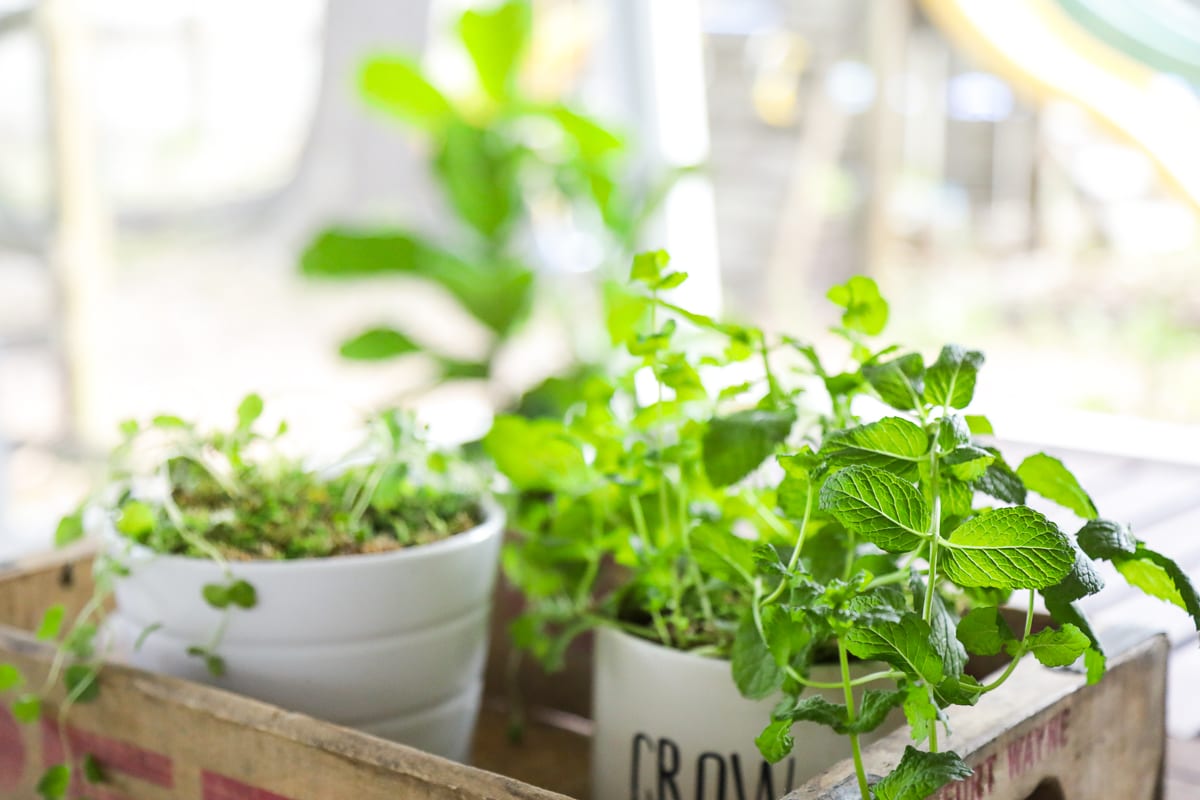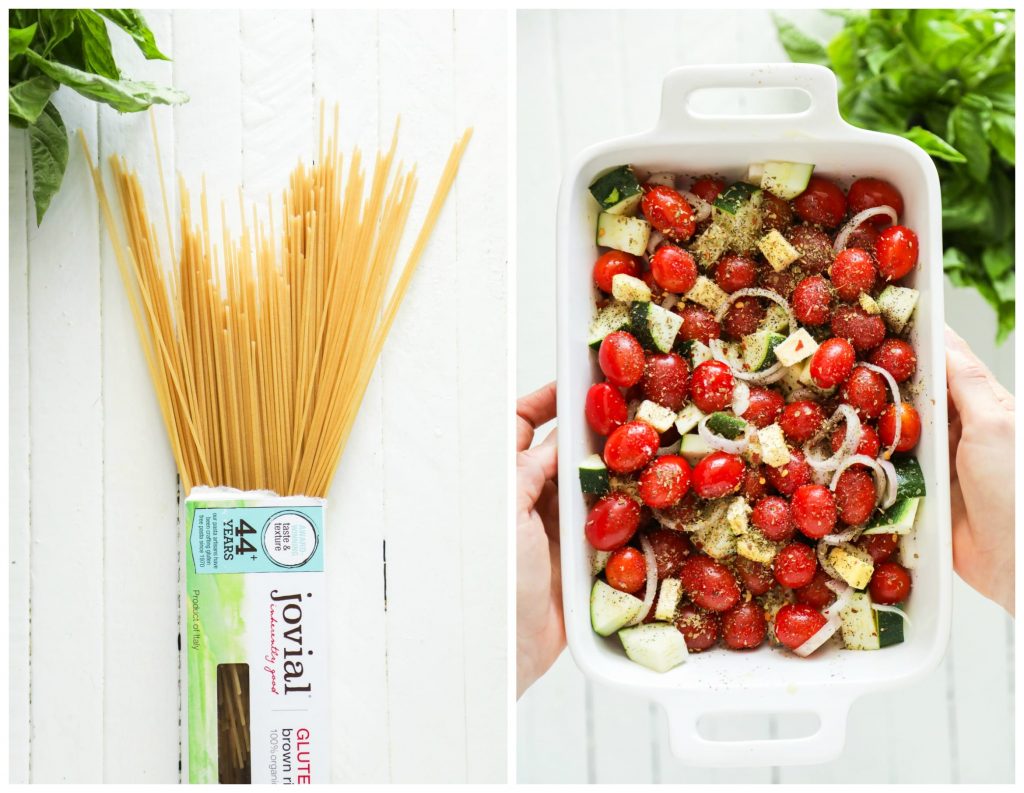 The more time I spend in the kitchen, the more I realize that making a good meal (using a variety of real ingredients) is easy to accomplish. Here's what I mean. Once you master just a few basic techniques–how to roast vegetables and a whole chicken, how to sauté veggies, how to make a vinaigrette, and how to use (homemade) broth, veggies and meat to make soup–cooking and building a meal becomes much easier.
Techniques (like roasting, simmering, and sautéing) are the foundation of a good meal.
Just like riding a bike requires actually getting on the bike and peddling over and over again, mastering these techniques (and learning how these techniques can be used to create multiple meals) requires us to source and purchase good ingredients, get in the kitchen, pick up a knife and skillet (or pan), and cook over and over again (even if we burn the meal every so often). With time, skills and techniques are mastered. And when these skills and techniques are mastered, meal possibilities, and the ingredients used to create these meals, are endless.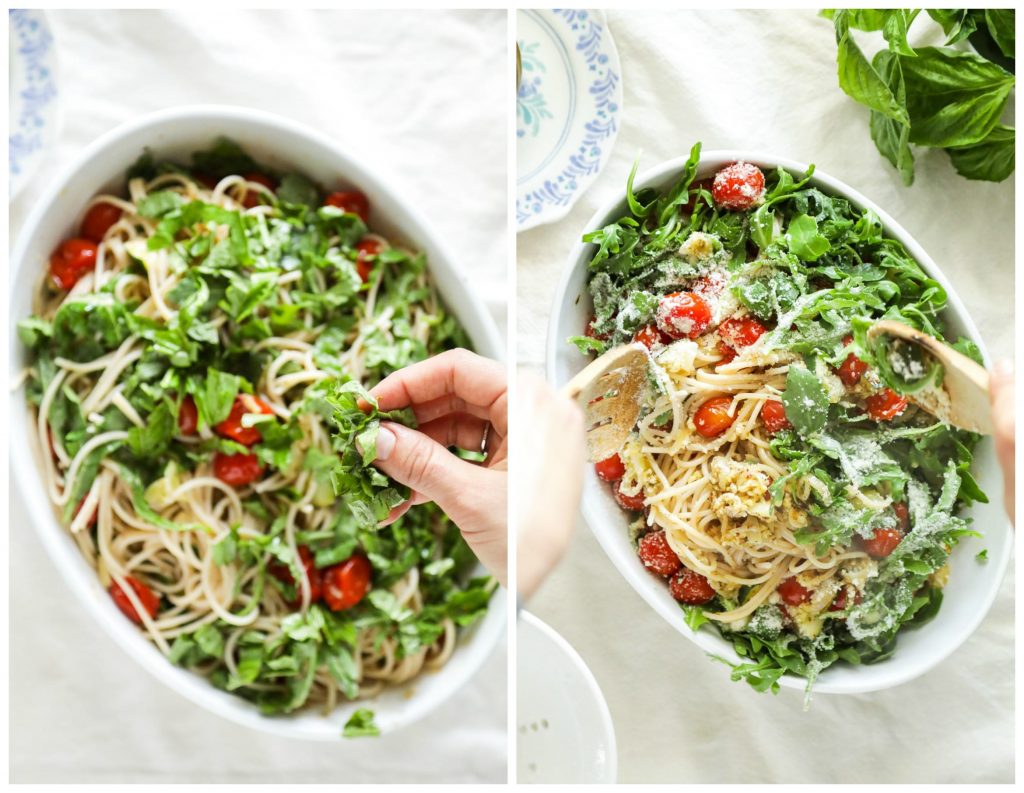 Today's meal, along with next week's soup recipe, is the perfect example of how one basic technique, roasting vegetables, can be used to create two very different meals. The foundation for both recipes is a simple basket of summer tomatoes, which are magically transformed by the heat of the oven (roasting).
In today's recipe, the roasted tomatoes (which actually burst in the oven, hence the burst title–a mess-free burst) are served with warm pasta, cheese, and arugula. In next week's recipe, the roasted tomatoes are blended together with broth to create a fresh and creamy tomato soup.
One technique.
Two nourishing meals.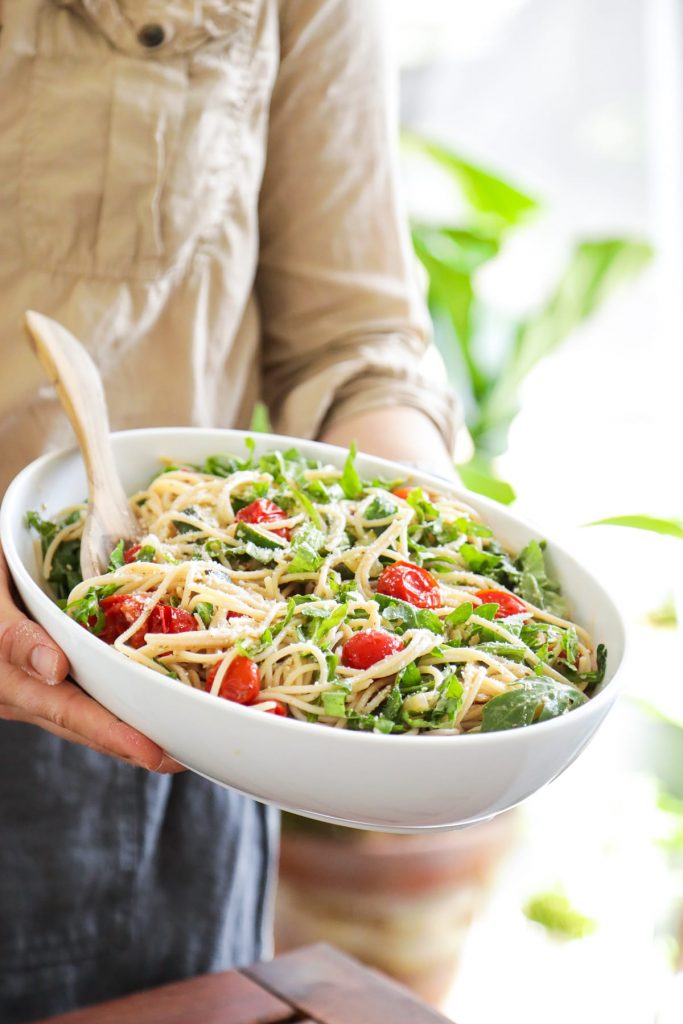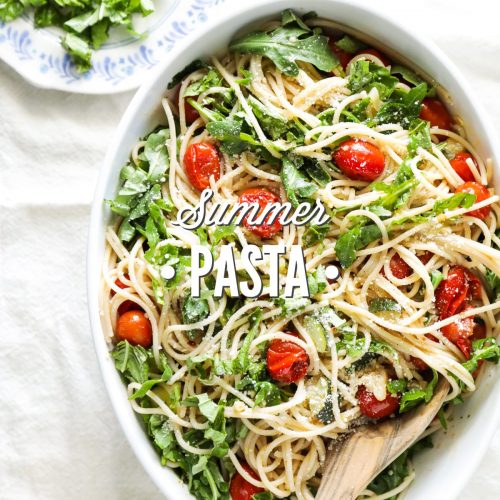 Summer Pasta with Burst Tomatoes, Zucchini, and Arugula
Roasted tomatoes (and zucchini) transform a simple pasta dish into a summer meal that's sure to please the whole family.
Ingredients
Burst Tomato and Zucchini (AKA: Roasted Veggies):
1

lb

cherry tomatoes

(almost 2 pints)

1

cup

chopped zucchini

about 1/2 a large zucchini

1

medium

shallot

thinly sliced (about 1/2 cup once sliced)

8

medium

garlic cloves

finely chopped, or minced

2

TB

extra virgin olive oil

1

tsp

dried oregano

1/2

tsp

salt

1/4

tsp

black pepper

1/4

tsp

red pepper flakes

1

TB

butter

cubed*
Pasta:
8

ounces

spaghetti noodles
To Assemble:
1/2

cup

reserved pasta water

1/2

cup

grated parmesan cheese

1

(packed) cup

arugula

1/3

cup

chiffonade or torn fresh basil leaves

*
Instructions
For the Burst Tomato and Zucchini (AKA: Roasted Veggies):
Preheat the oven to 425F.

Place the tomatoes, zucchini, shallots, and garlic in a baking dish (I use a 13x9 baking dish). Drizzle the oil over the veggies. Toss the veggies to coat them in the oil. Sprinkle the seasonings (oregano, salt, pepper, and red pepper flakes) over the veggies and toss the ingredients again to combine. Finally, evenly distribute the butter cubes over the veggies.

Bake the veggie mixture, uncovered, for 35-40 minutes, until the tomatoes begin to "burst" or crack.
For the Pasta:
While the veggies roast, cook the pasta according to the directions on the package. Before draining the pasta water, reserve 1/2 cup of the water and set aside. Drain the pasta (reserving the previously-mentioned water) and set aside.
To Assemble the Pasta:
Pour the noodles into a large bowl, along with the roasted tomato veggie mixture (and the juices in the pan from roasting), followed by the reserved pasta water, cheese, arugula, and basil. Toss the pasta to combine the ingredients and slightly wilt the greens. Serve immediately with extra parmesan cheese, if desired. The pasta also makes for a great leftover option--hello, lunch!
Notes
*I usually go with salted butter since Costco only sells Salted Kerrygold Butter (and that's where I stock up on butter). Salted or unsalted will work here. If you're using unsalted butter, you may just need to add a bit more salt at the end when you taste the dish (depending on if you're salting your pasta water and how much salt you add).
*Chiffonade is a technique used to cut basil leaves. Here's a great tutorial to help master this technique. 
I use Jovial Spaghetti (einkorn or brown rice) to make this meal. It's my favorite store-bought pasta. 
Nutrition
Calories:
382
kcal
Carbohydrates:
49
g
Protein:
13
g
Fat:
14
g
Saturated Fat:
5
g
Cholesterol:
18
mg
Sodium:
529
mg
Potassium:
470
mg
Fiber:
3
g
Sugar:
5
g
Vitamin A:
955
IU
Vitamin C:
32.4
mg
Calcium:
179
mg
Iron:
1.9
mg