Last week, we talked about my must-have ingredients for making natural body-care products. This week, it's time to chat about my go-to tools.
With a few simple kitchen tools, I'm able to make various body-care products, depending on my needs, ranging from lotions and lip balms to immune-loving elderberry syrup. Since the ingredients used to make homemade beauty products are safe ingredients, the same tools used to measure rice for dinner may also be used to measure almond oil to make a homemade lotion.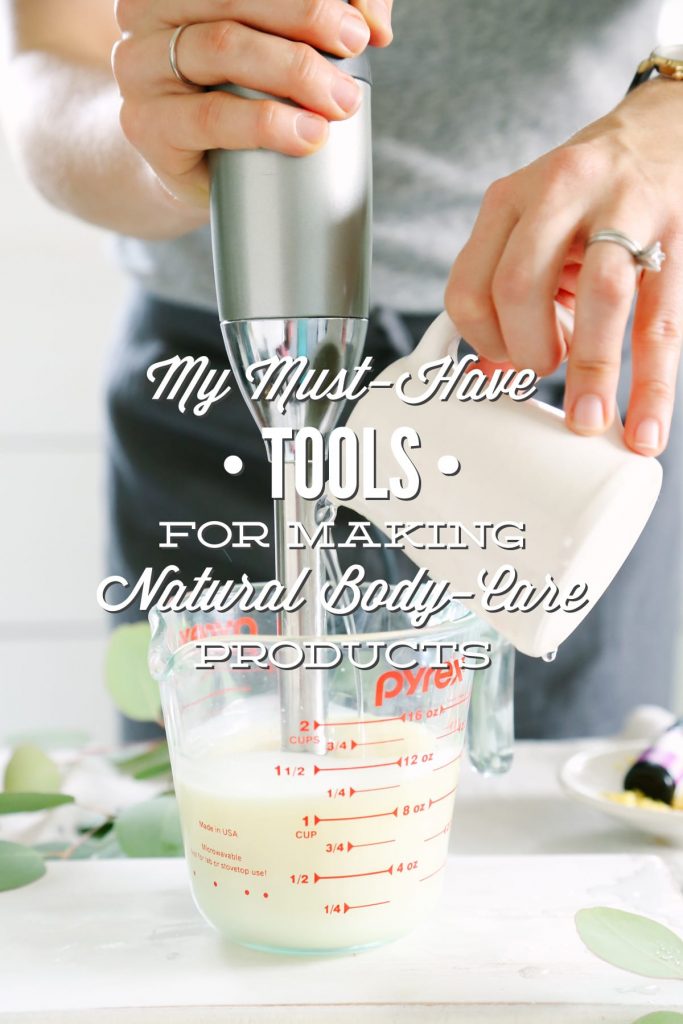 My Must-Have Tools for Making Natural Body-Care Products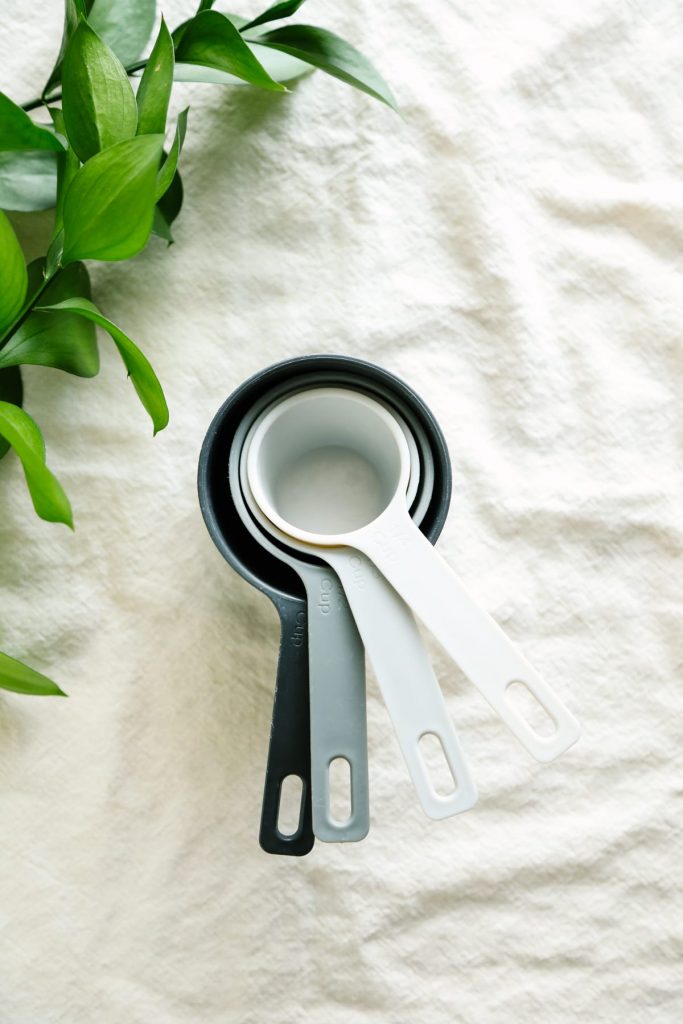 Measuring Cups and Spoons:
Most of my homemade recipes require measuring ingredients with cups, tablespoons, and/or teaspoons. I use my every day kitchen measuring cups and spoons to make body-care products.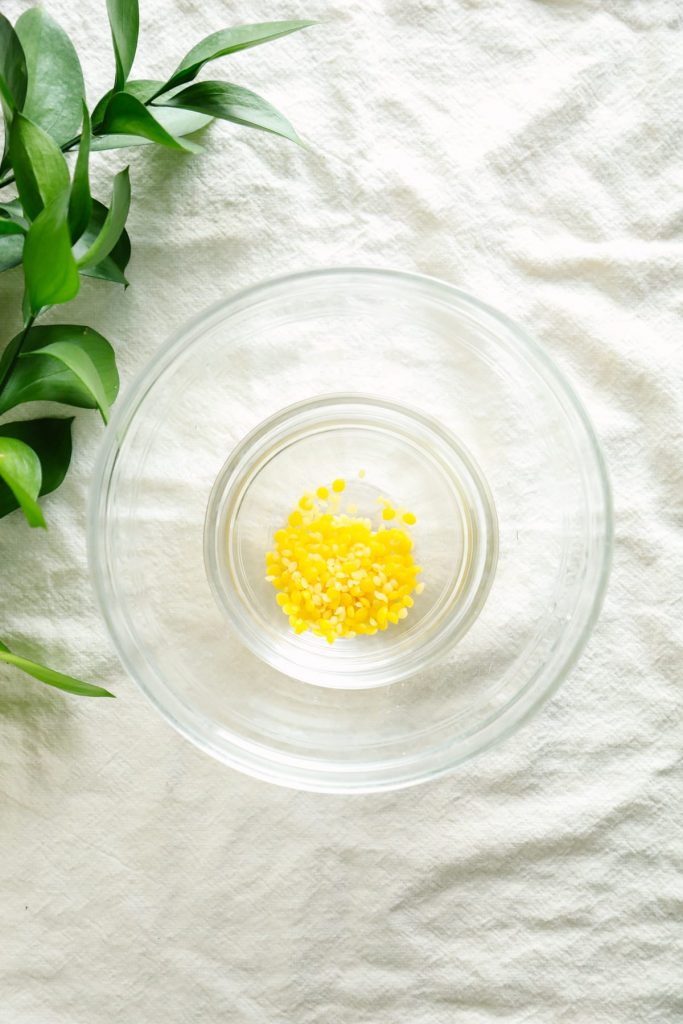 I use glass mixing bowls to stir ingredients, and also to make a double boiler. I've just recently started keeping a special set of glass mixing bowls (two bowls) just for body-care projects. I've found that butters, oils, and beeswax are difficult to fully remove from bowls.
If you plan to make lots of homemade products using butters and beeswax, I recommend setting aside one or two glass bowls for this purpose. I prefer glass bowls since they may be used to mix any body-care ingredient (remember, metal and bentonite clay don't like each other), and they may also be used to create a double boiler.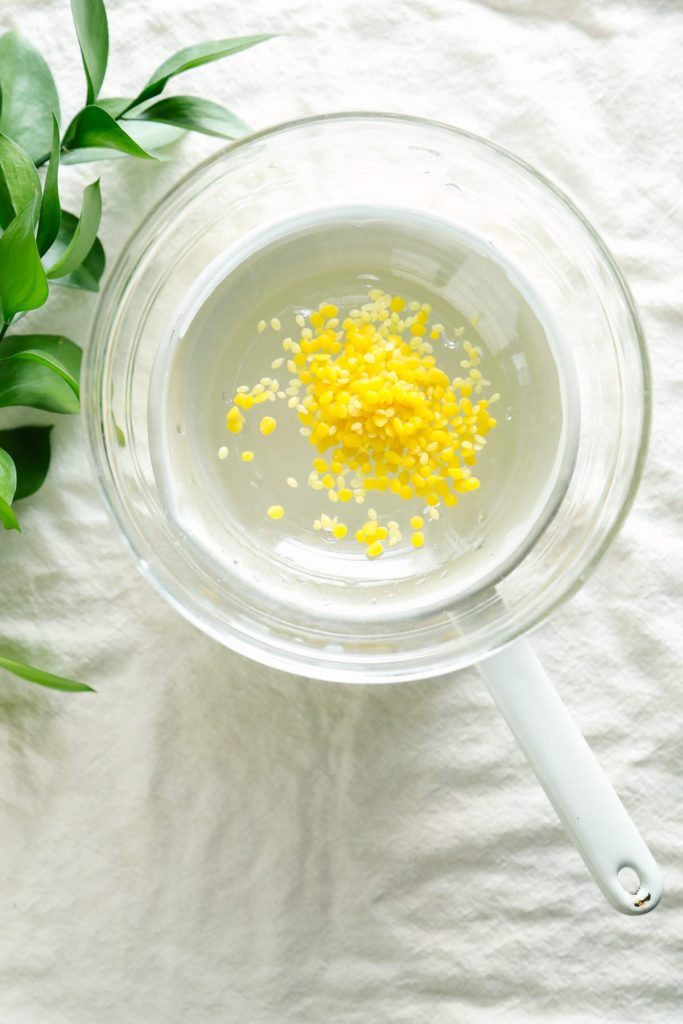 Double Boiler:
When a pan is heated on the stove-top, it gets hot. That's the point of heating a pan, right?! Well, when it comes to delicate ingredients, like chocolate and vegetable butters and oils, it's critical to warm ingredients without burning them. The key to heating these ingredients without burning them is to create/use a double boiler.
A double boiler is created by placing a heat-safe bowl on top of a pan of boiling/simmering water. The steam from the boiling/simmering water in the pan helps the top bowl (where the ingredients are placed) warm up without risking the delicate ingredients.
I use my double boiler to melt delicate vegetable butters and beeswax, along with warming nourishing/carrier oils.
Plastic, Wood, and Metal Spoons:
It may seem silly to mention spoons, but I think they're an important tool to talk about. Why? Well, besides mentioning that many do-it-yourself ingredients need to be mixed and stirred together, it's also important to point out the type of spoons to use.
If you're planning to make any products with bentonite clay, like foundation powder or a face mask, it's important to stock a reusable plastic spoon in your DIY toolkit. I picked up a reusable plastic spoon from Target last year for mixing clay-based products.
A heavy-duty metal and/or wood spoon will work for mixing non-bentonite-clay-based products. I've found that metal spoons are a bit easier to clean when it comes to working with beeswax and vegetable butters. I also use a metal whisk to blend/whisk some products, like shaving cream.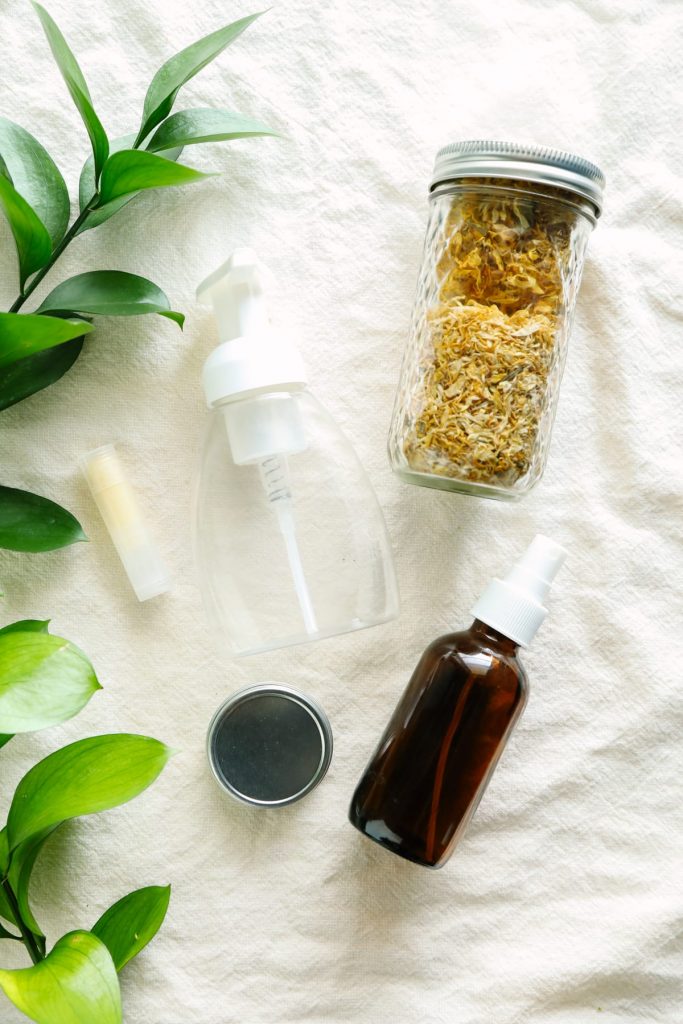 Storage Containers and Spray Bottles:
Once you begin to stock your natural ingredient stash (remember my twelve must-have body-care ingredients?), it may be time to source a few storage containers to hold leftover ingredients. Most body-care ingredients come in resealable/reusable packages, but some items, like beeswax and arrowroot flour, may need to be stored in special containers. I find most of my storage jars in the kitchen aisles at Target or HomeGoods.
You'll also want to keep a few smaller jars with lids around for homemade products. I purchase my smaller jars from Target, Amazon, craft stores, and even the grocery store. Mason or Weck jars also make excellent storage containers for both ingredients and final products. These jars come in multiple sizes. The 4-ounce and 8-ounce jars work best for many products (for example: deodorant and body butter). If you plan to make lip balm, you'll need lip balm tubes or containers.
If you plan to make homemade hand soap or body wash, you'll need a soap dispenser. Soap dispensers may be found in the bathroom section of most home stores (Target, Walmart, HomeGoods, etc.). A foaming soap dispenser is  another option for storing liquid soap.
I also keep a couple of smaller spray bottles around for making spray products, like detangler or facial toner/astringent.
I highly recommend thinking about the products you want to make, and how you plan to store them, before purchasing special containers.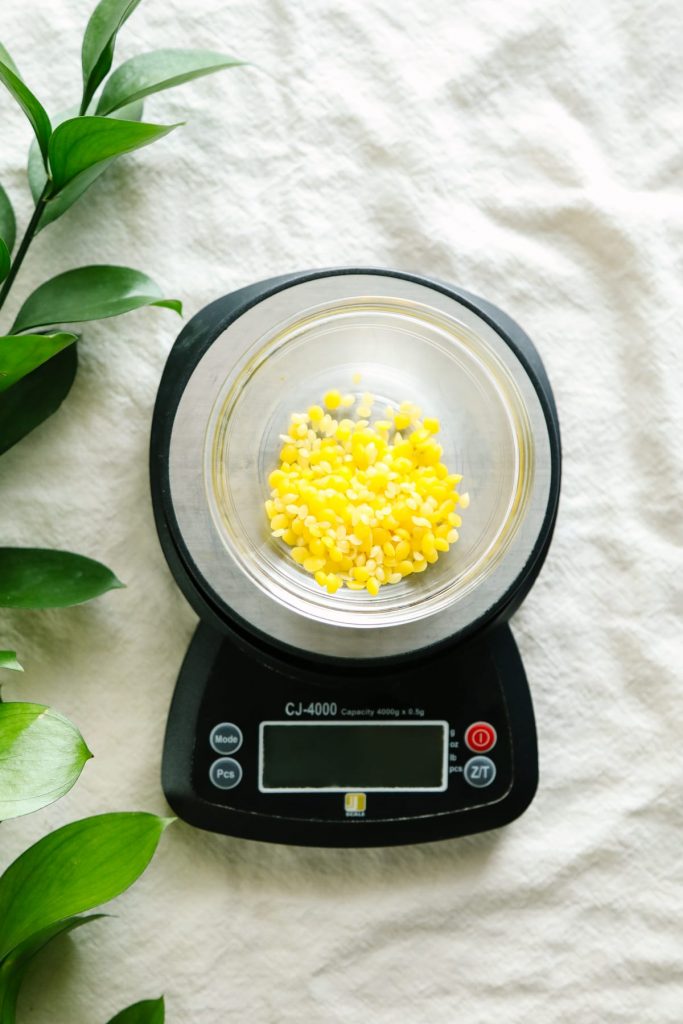 I'm an American, which means that I've spent most of my years in the kitchen relying on volume measurements (cups, tablespoons, and teaspoons). After taking a sourdough class this past year, I realized the importance of using a kitchen scale to make baked goods.
A kitchen scale, which measures ingredients by weight, is a more accurate way to measure ingredients, particularly for finicky recipes, like bread or lip balm. A tablespoon or cup measurement may vary depending on the brand or even the country of origin. It's difficult to get a precise and consistent measurement using volume alone.
Now, I get that most of my fellow Americans probably aren't keen on the idea of using a scale to make body-care recipes, and my older recipes don't include grams, but I'd highly recommend purchasing a scale in the future. I've started including volume and weight measurements in my baking and body-care recipes (when it's important to include both) to help improve the accuracy of my recipes.
I absolutely love my immersion blender. I use my blender to blend soups and spaghetti sauce, froth homemade lattes, and make lotion or shower gel. I've found that an immersion blender is easier to clean than a regular blender, particularly when working with homemade lotion (oils, butters, and beeswax).
The good news is that you don't need a separate immersion blender just for do-it-yourself products; just use the one in your kitchen.
A hand-mixer (or stand-mixer) is a handy tool for making body butter. Body butter is a lotion-alternative that's made with vegetable butter(s) and oils. A mixer perfectly whisks these ingredients together to create a luxurious body butter.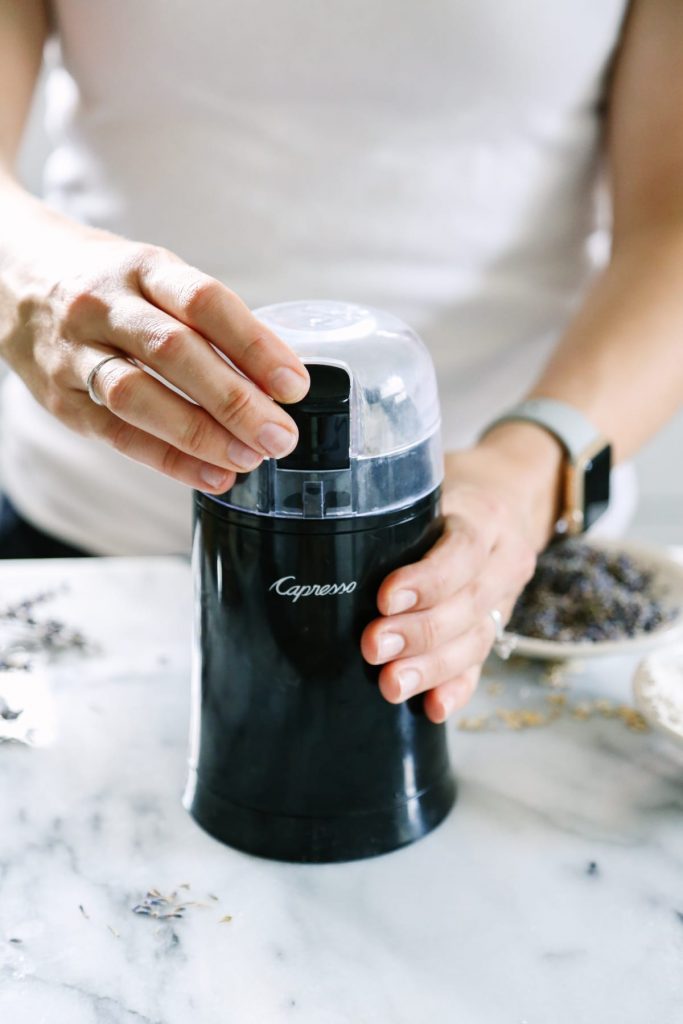 I use a spice grinder to grind oats or herbs for a face mask or cleansing grains, or to chop larger herbs, like calendula, into smaller pieces before infusing the herb in oil. I've tried using a food processor before, but my food processor is too big for small quantities and ingredients. I picked up my spice grinder at a local cooking store a few years ago for about $15.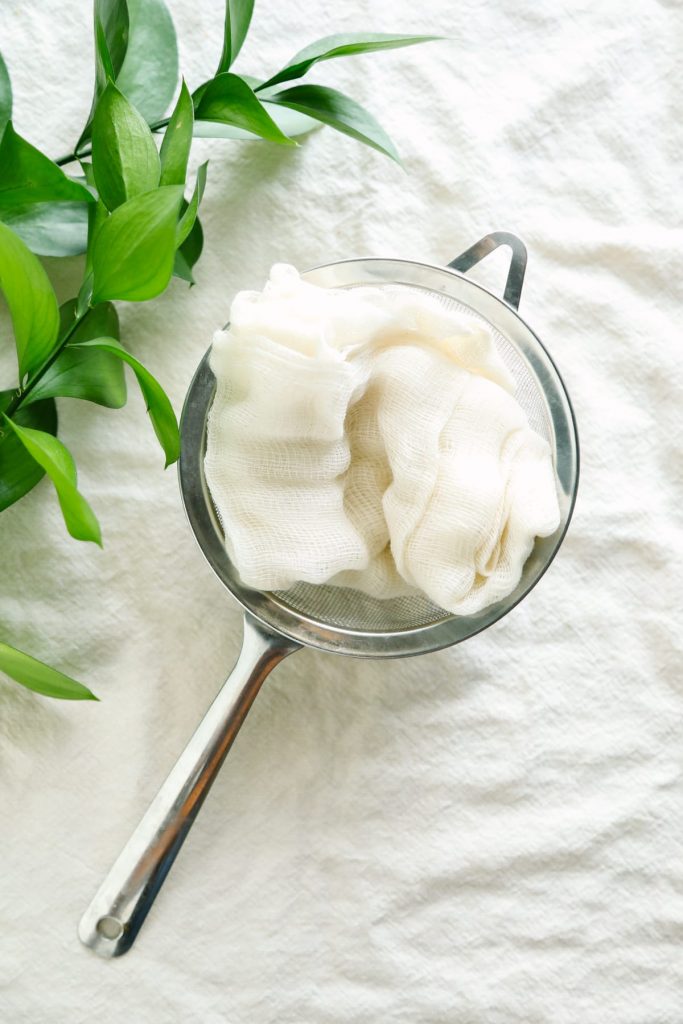 Fine Mesh Sieve/Cheesecloth:
I use a fine mesh sieve/strainer (and/or a cheesecloth, if my sieve is dirty), to strain infused herbs from oils. I use this method to make an herb-based boo-boo cream and lotion bars. I also use a fine mesh sieve to make elderberry syrup.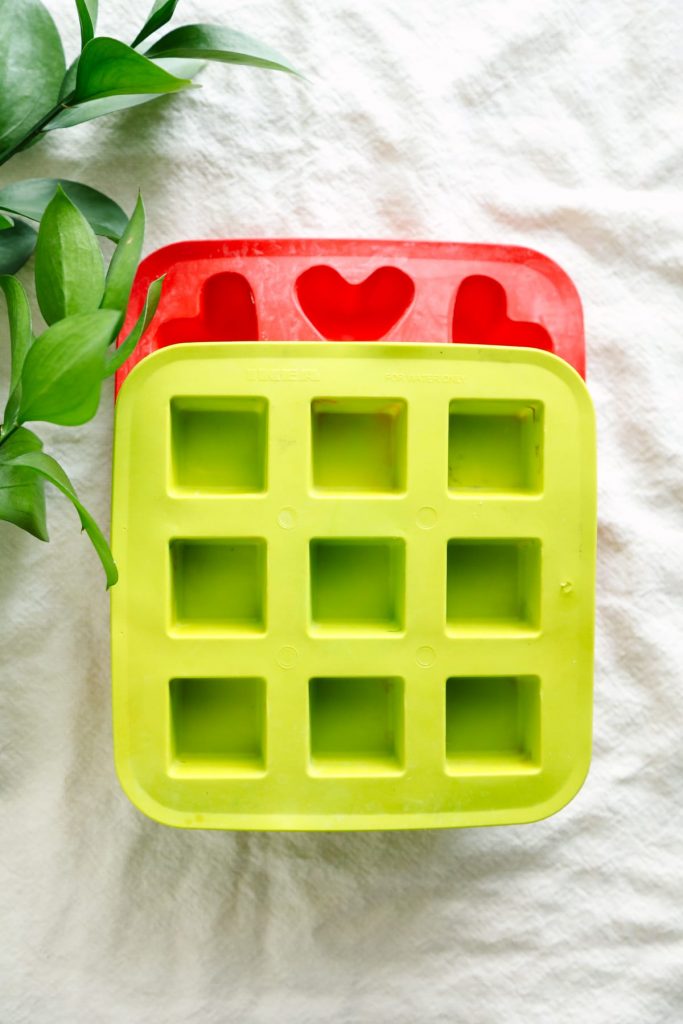 Molds:
I picked up a set of molds (not mold ;)) a few years ago to make homemade gummies for my kids. I didn't realize at the time that the mold would be a valuable body-care tool. I've used the molds to make elderberry syrup gummies (via Learning Herbs) and lotion bars. The lotion bars are a big hit every year at Christmas.
I found my molds at IKEA. There are quite a few options on Amazon, too.
Detergent-Based Soap:
Finally, I'm often asked about how I clean my tools and storage containers after making body-care products. Making certain products, particularly the ones that involve vegetable butters, beeswax, and oils, can result in very greasy tools. I highly recommend using a detergent-based soap, like Sal Suds, to cut the grease left behind on tools and storage containers. I also recommend washing tools with very hot water, along with the Sal Suds, to help remove any wax left behind from beeswax.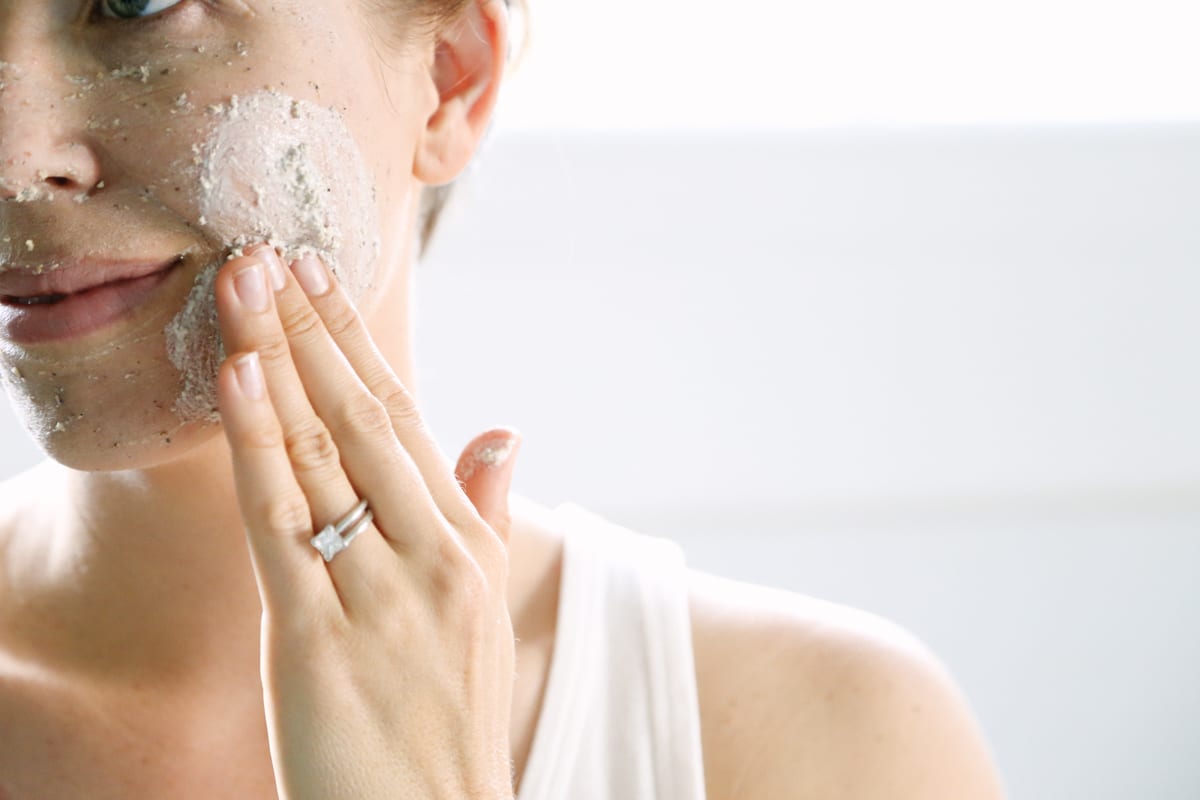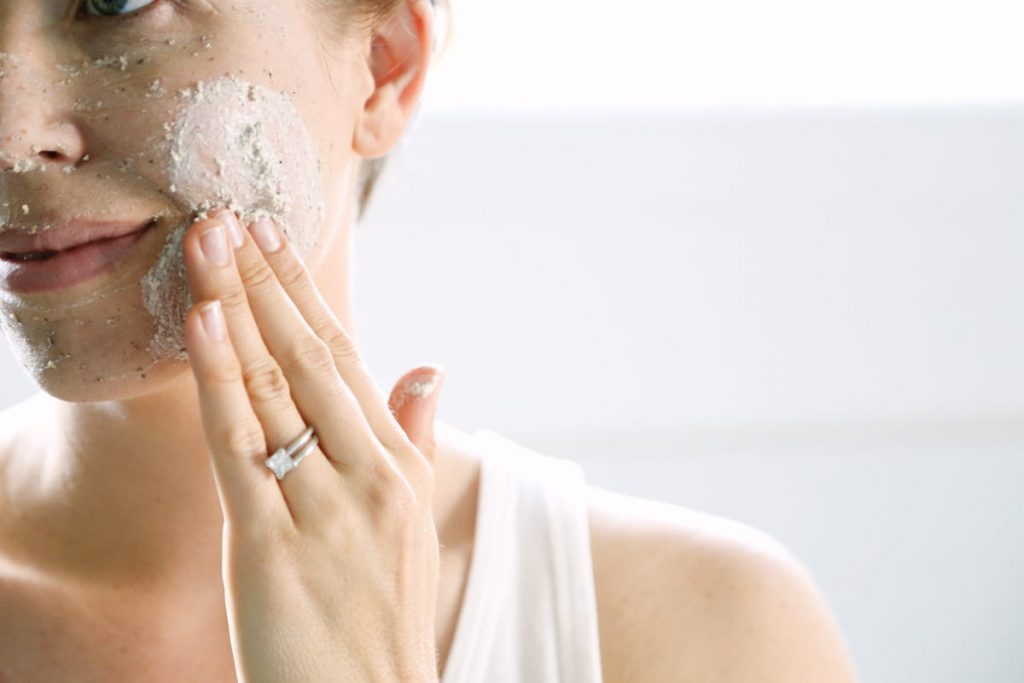 You don't need to stock every single tool on the list in order to make natural body-care products. The tools you need will depend on your specific body-care needs. If you're wondering about the cost involved in making natural body-care products, I recommend reading this post. And if you're wondering what you should make versus buy, I recommend reading this post. Finally, if you're interested in the ingredients used to make natural body-care products, check out this post.