A month (or so) ago, a reader friend wrote me on Instagram and asked, "Do you think one could add white willow bark to your charcoal clay mask to get an effective dose of salicylic acid?" The question intrigued me and sent my mind wandering in all sorts of do-it-yourself directions.
I replied, "I believe so. That's a great idea. I'm not sure how much. I wonder if Mountain Rose Herbs might be a good source for information. Let me look at their website."
That night, I searched online for more information.
The next morning, I called a local health food store in our area to inquire about the herb, "Do you sell white willow bark in the bulk herb/spice section?"  The man on the phone knew exactly what I was talking about and responded, "Yes! We have a ton. Come on down." I immediately drove to the store after dropping the kids off at school.
Since the white willow bark, sold in the store, was only in bark form (not the powder form my reader friend wanted to use in the mask), I had to figure out how to use it. I decided to try steeping the bark to make a tea (a practice I had read about the night before).
After steeping the bark, I thought about skincare applications for the final product.
Herbal teas make great facial toners (like this chamomile toner), so a willow bark toner was the first thing that came to mind. Just like with the chamomile toner, I combined basic toner ingredients in a bottle: apple cider vinegar, the tea, and a bit of essential oil and glycerin–to help disperse the essential oil in the water-based ingredients and hydrate the skin.
I really enjoyed the toner, so after finishing off my first bottle I decided to make another bottle, and then another. And now, here we are today…
White willow bark naturally contains salicin, which is an anti-inflammatory that's present (sometimes in a synthetic form) in some acne products (salicylic acid). The herb is also highly regarded for its pain-relieving abilities. Ever wonder about the origins of aspirin? Hello, white willow bark! The use of white willow bark has been traced back as far as 5 B.C.
In order to truly understand why this reader friend's question intrigued me so much, let me take a minute to share my skin story…
Shortly after my daughter, Londyn, was born, my skin decided to throw a major fit. I had dealt with the occasional breakout here and there over the years (from my period or new products), but never like this.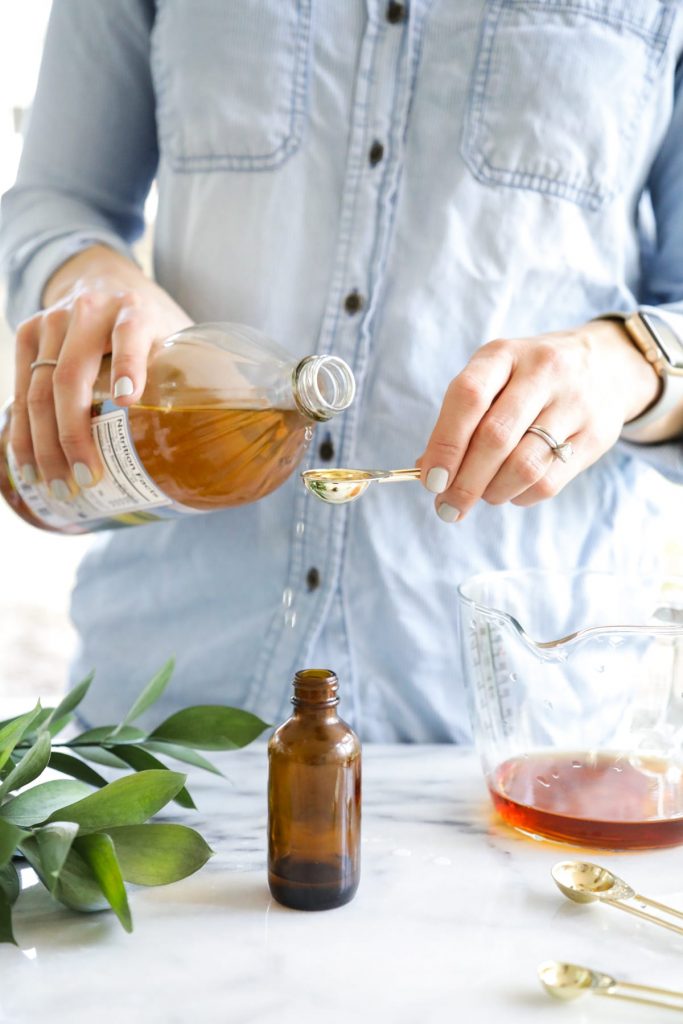 It's taken me years of "getting to know my body" to understand that what was happening on my face was a reflection of what was happening inside my body.
After back-to-back babies, too many sleepless months/years, too much self-inflicted stress, and putting myself last (it's what so many of us moms do when we have very young kiddos), my hormones needed help.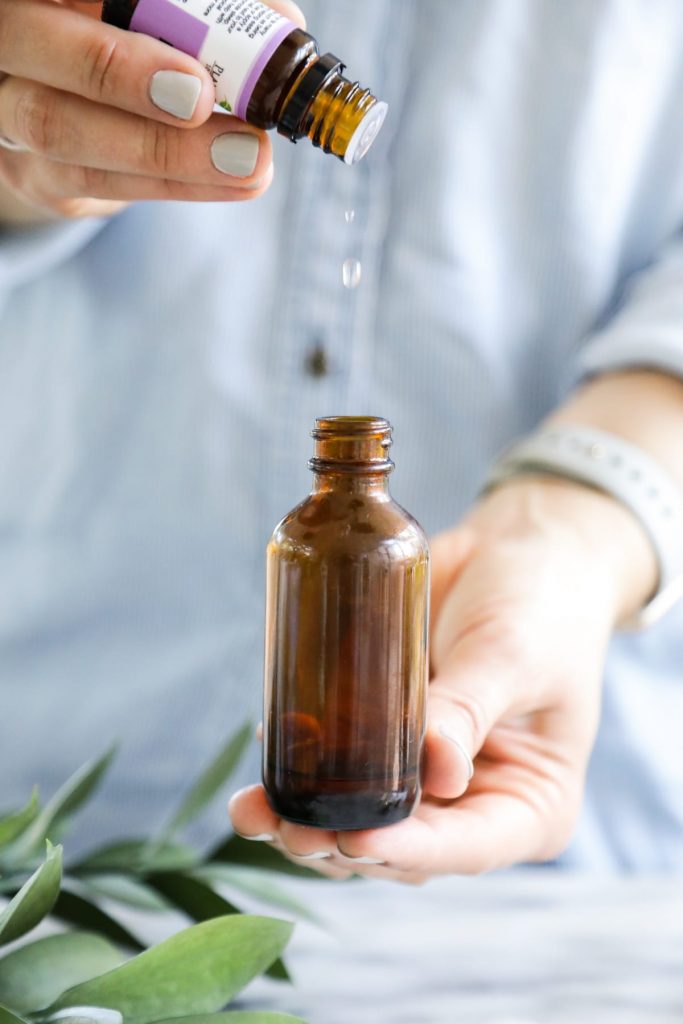 After a blood test with a naturopathic doctor revealed what I already knew about my hormone imbalance, I decided to finally start taking care of myself (beyond just eating good food).
It's taken me years of learning to care for myself–sleeping, exercising, reducing stress, eating breakfast and other nourishing meals throughout the day, including good fat in my diet, juicing, taking a couple of healing herbs, and switching over to cleaner beauty products–to finally see a breakthrough with my skin. In fact, I'm incredibly happy with my skin these days. That's something I didn't think I'd ever say again.
I'm still working through the healing process of what acne (and imbalanced hormones) did to my skin, and so a natural herb like white willow bark intrigues me.
For me, a huge part of healing my acne has been balancing my hormones, but another important factor has been learning to naturally care for my skin using simple ingredients. It's amazing what a bottle of apple cider vinegar, clay, honey, aloe, shea butter, herbs, nourishing oil, and switching over to cleaner makeup products has done to help heal my skin. I'm excited to now add white willow bark to this healing journey. Thank you, sweet reader friend, for asking about it.
White Willow and Apple Cider Acne Facial Toner
An herb-infused facial toner made with white willow bark and apple cider vinegar.
Instructions
Combine the hot water and white willow bark in a small bowl. Let the mixture rest for 30 minutes. (I've let my mixture rest overnight before, too.)

Use a fine mesh strainer or cheesecloth to strain the white willow bark from the infused tea.

Add the glycerin and essential oil to a bottle with a lid (I use an amber glass bottle with a spray nozzle). Place the lid on the bottle and give it a good shake. Add the the apple cider vinegar and infused tea. Place the lid back on the bottle, and shake to combine the ingredients.
To Use:
After washing the face with a cleanser, apply a small amount of toner to a cotton pad/ball and wipe the face. I personally like to spray the toner on my face and let it rest before applying a moisturizer. Store the toner in a cool, dark place (like a medicine cabinet) in between uses. I use toner at night before bed, and simply wash my face with water in the morning (just a personal preference).