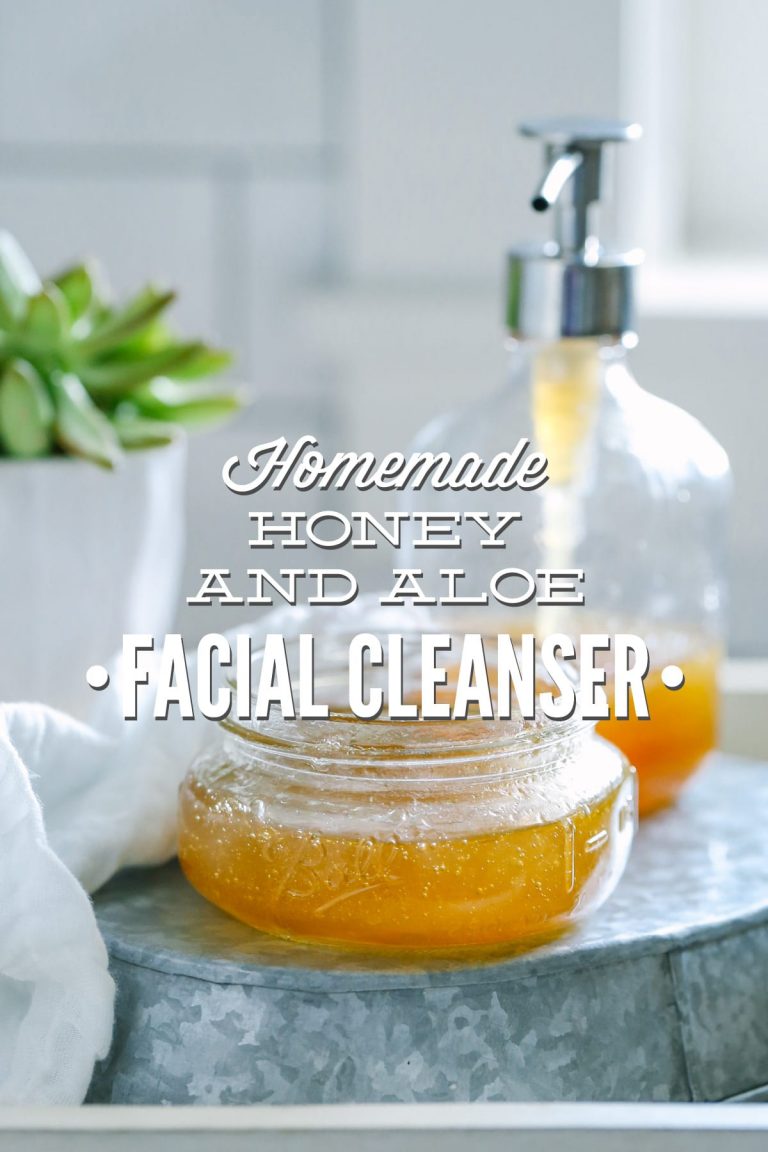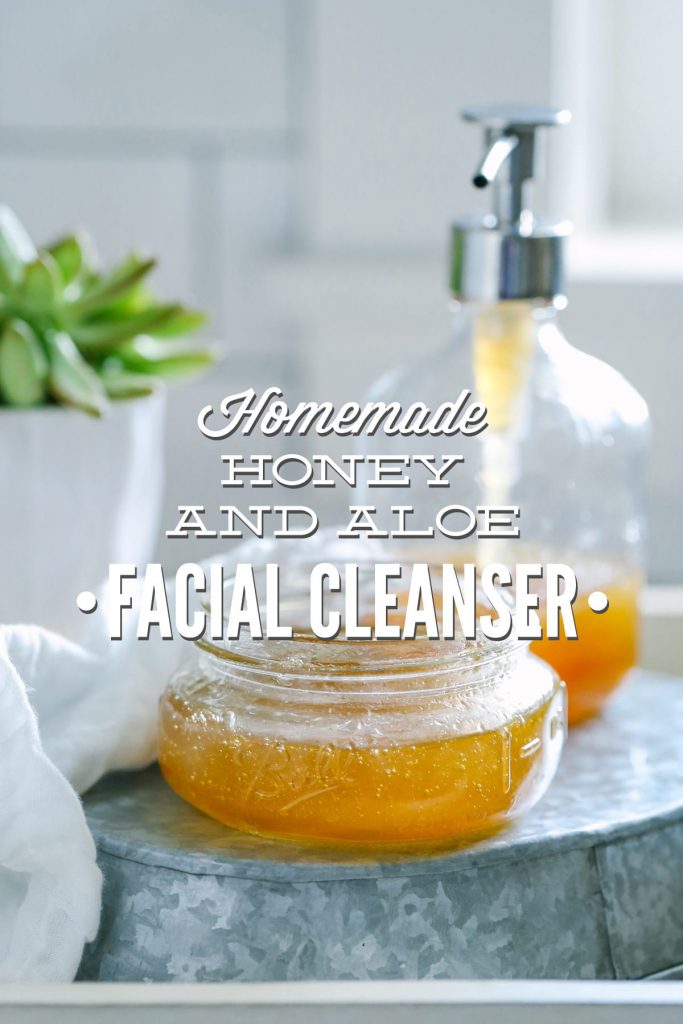 The beauty of making homemade products is found in the simplicity of the ingredients!
The simplest food ingredients usually create the most delicious meals. The same concept proves true when it comes to making homemade products. That's why I often use the words five ingredients or easy to describe recipes posted on Live Simply. It's not a Pinterest tactic; rather, a way to showcase how something that seems so complicated (like cooking a homemade dinner or making hand soap) is incredibly easy to take responsibility for at home.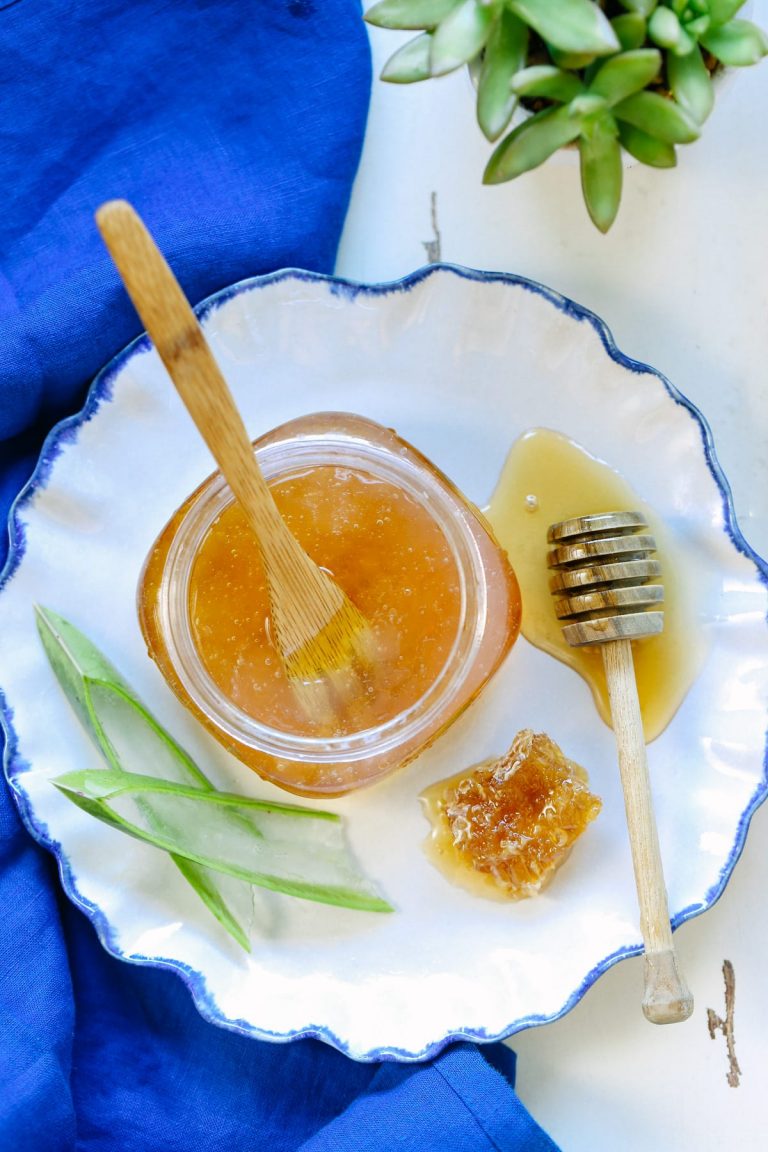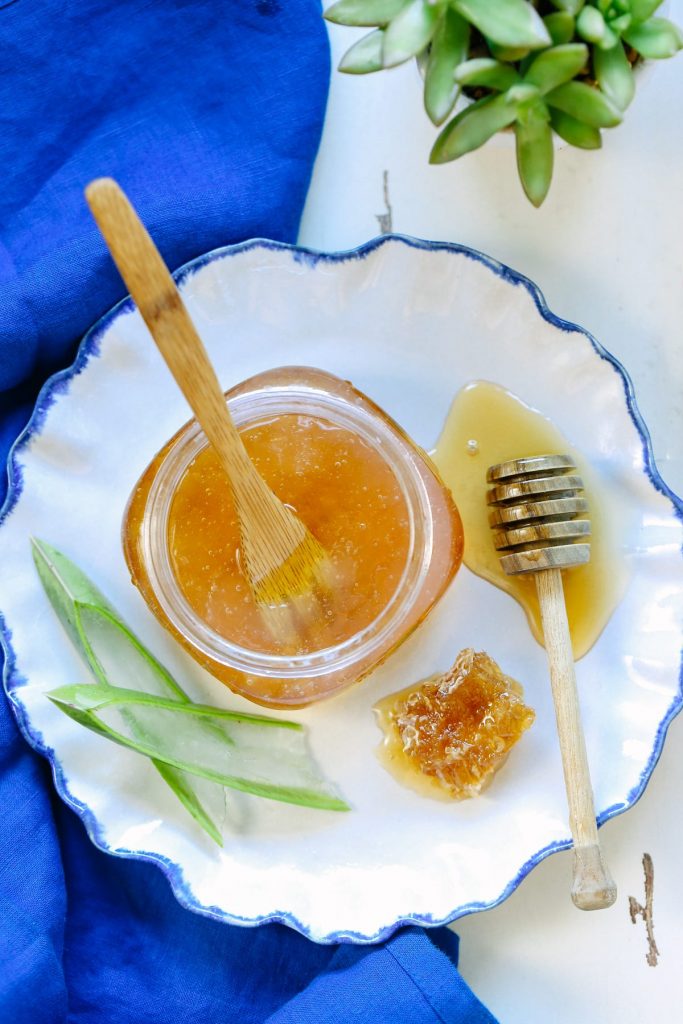 Today's DIY beauty product is super easy to make. So easy you'll only need three ingredients, and zero fancy tools!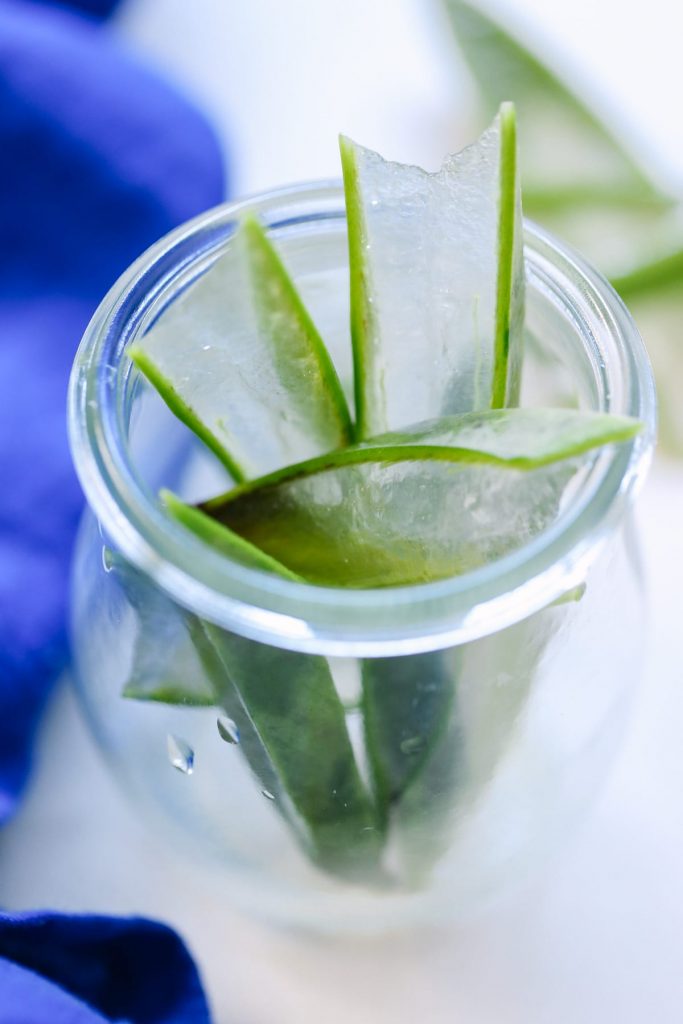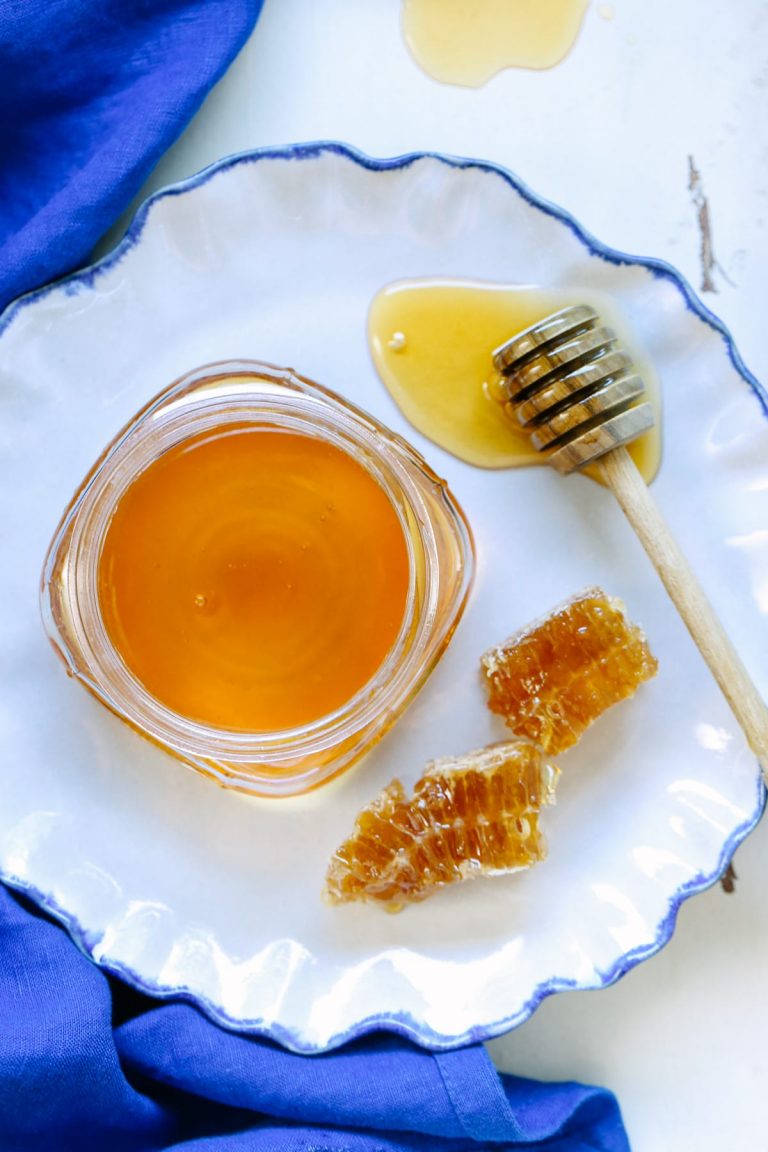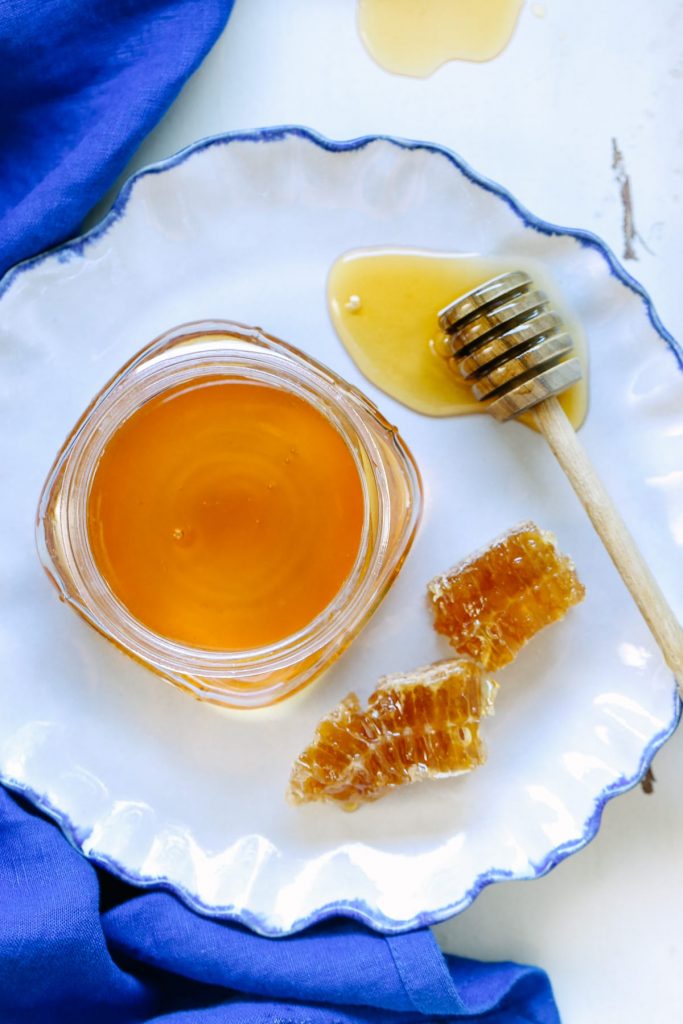 Before I share the recipe, let's take a look at the simple ingredient list: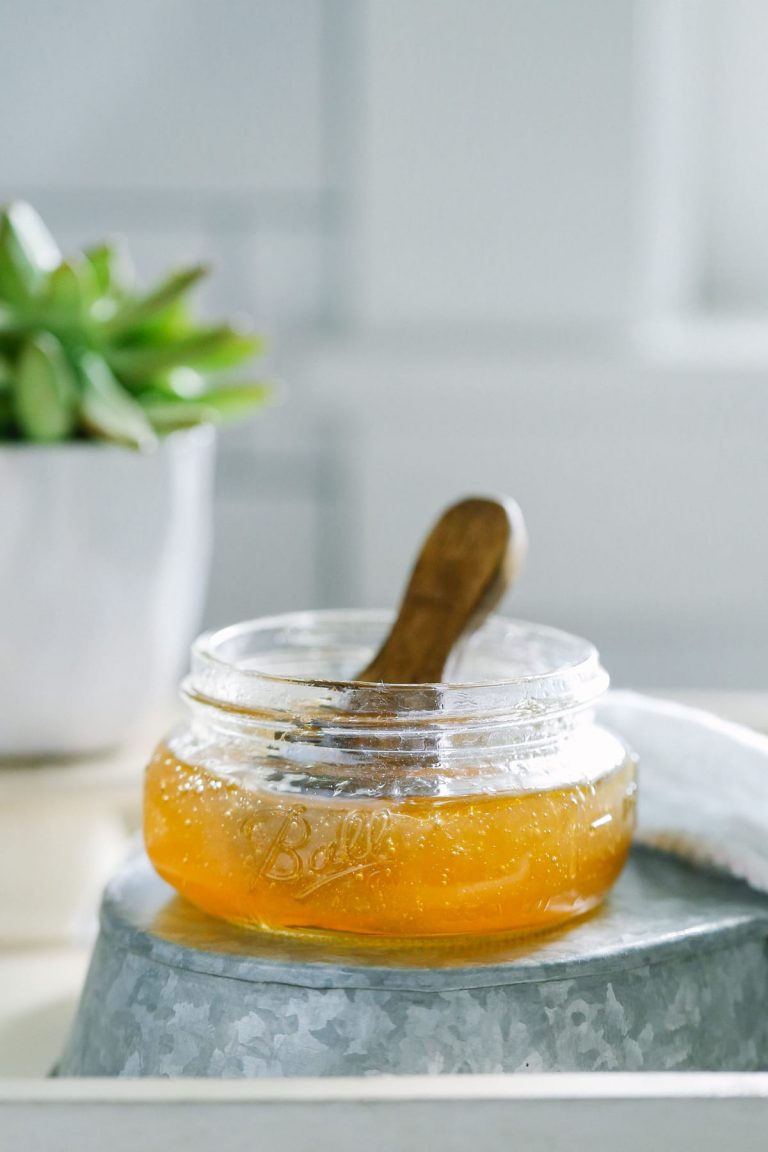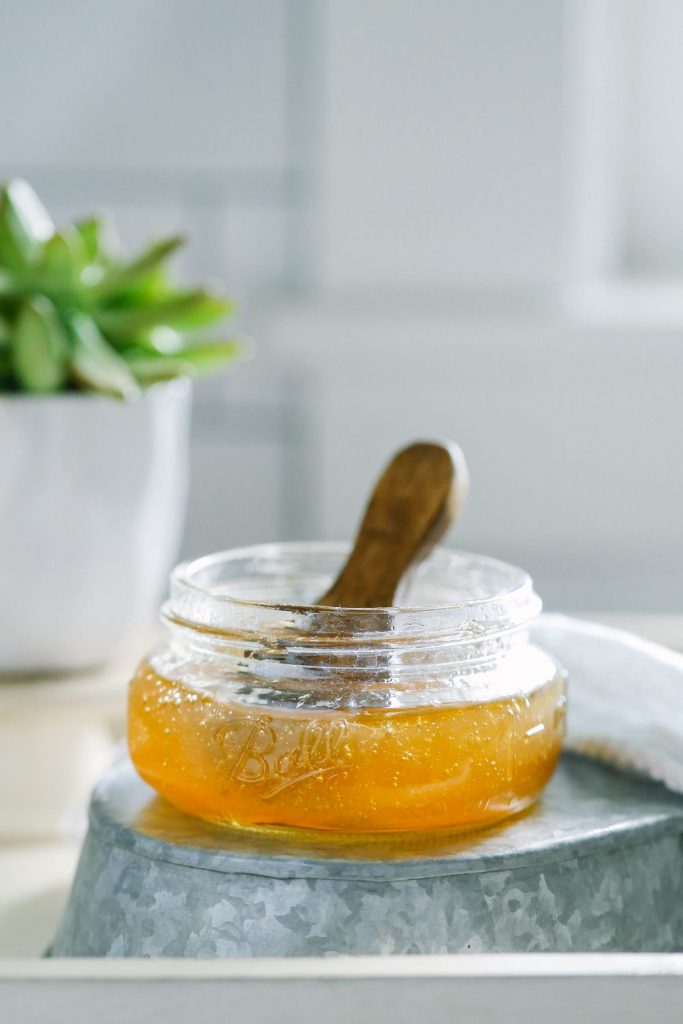 Aloe Vera Gel: Aloe vera is a common ingredient used to treat sunburns due to its soothing and antioxidant properties. Since we know aloe is great for the skin, why not add it to a daily face cleanser? If you're interested in some of the benefits of aloe vera, this article from Mind Body Green is very insightful.
Raw Honey: Raw honey is simply honey that hasn't been pasteurized. Due to the lack of pasteurization (heating), raw honey is naturally rich in antibacterial and probiotic properties. Honey is also gentle on sensitive skin, but tough enough to remove dirt and other impurities. If you can't find raw honey in your area (although many stores/markets now sell raw honey, so take a look before dismissing this ingredient), pasteurized honey may be used.
Nourishing Oil: Finally, what would a good face cleanser be without a nourishing oil? Since oil dissolves oil, it's only natural to add a nourishing oil to a homemade facial cleanser.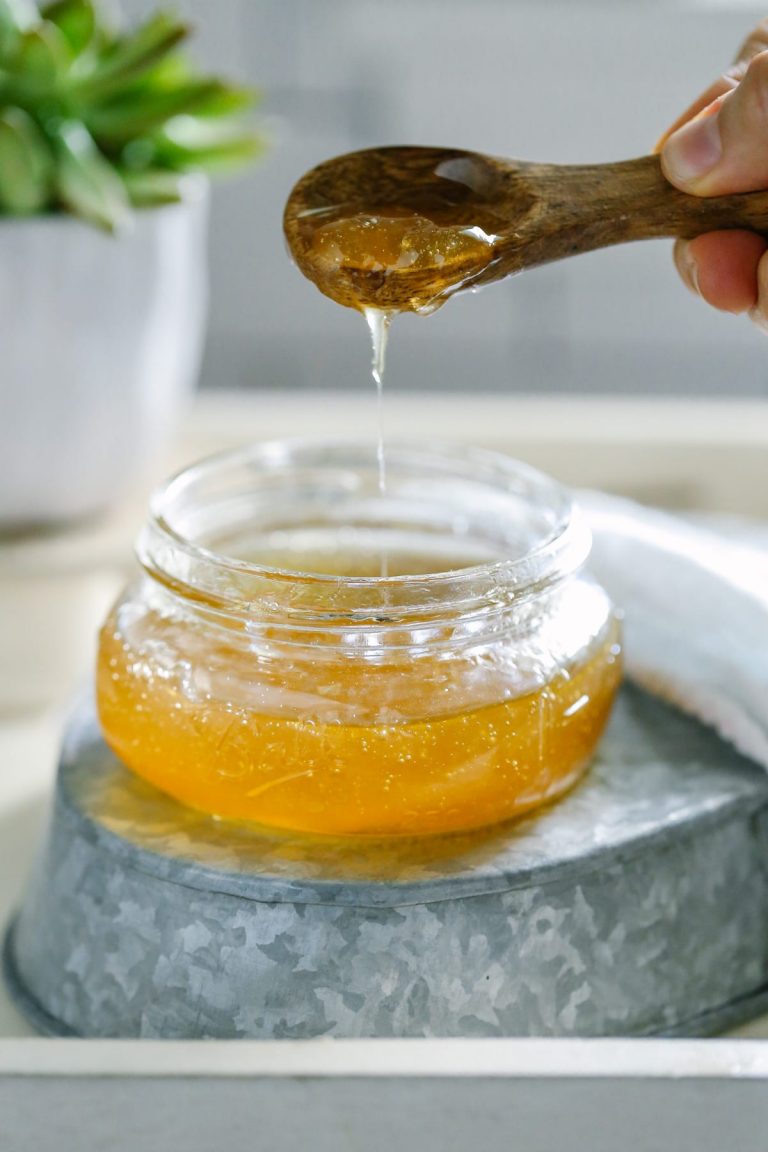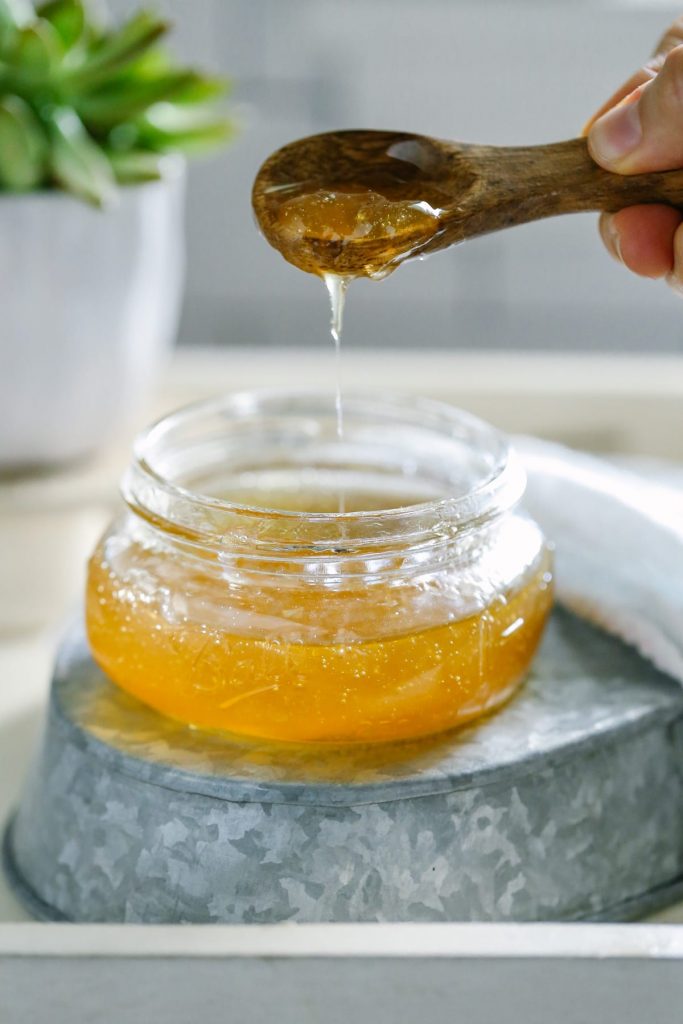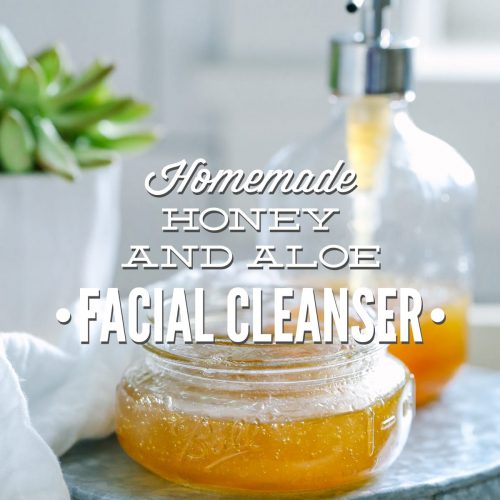 Homemade Honey and Aloe Facial Cleanser
If you have sensitive skin, or just don't like the way soap feels on your skin, this cleanser is for you. Honey and aloe are gentle and soothing, but also tough on dirt and bacteria.
Ingredients
1/4

cup

aloe vera gel

1/4

cup

honey

1

TB

extra virgin olive oil

or jojoba, or sweet almond oil (optional)
Instructions
Combine all the ingredients. That's it!

This cleanser can be stored in a sealed jar (I use a Mason jar) or a soap dispenser. Either method works, it's completely up to you. If you're using a jar, I recommend using a spoon to scoop the cleanser into your hand to avoid introducing bacteria to the cleanser. Store the cleanser at room temperature for a couple of months. If you're using fresh aloe, store the cleanser in the fridge since the aloe may spoil quickly. I use a nourishing oil in this recipe, but you can still make a great cleanser without it (hence the optional clause).
To Use:
Shake the cleanser. Apply a small amount of cleanser to our hand, then massage the cleanser on your face. Allow the cleanser to sit for about a minute total, just to absorb the wonderful qualities of the ingredients. Using a damp wipe, gently remove the cleanser, rinsing the wipe as needed.
Notes
Follow this cleanser with a toner and  moisturizer. I use a cleanser in the evening, and simply rinse my face with water in the morning.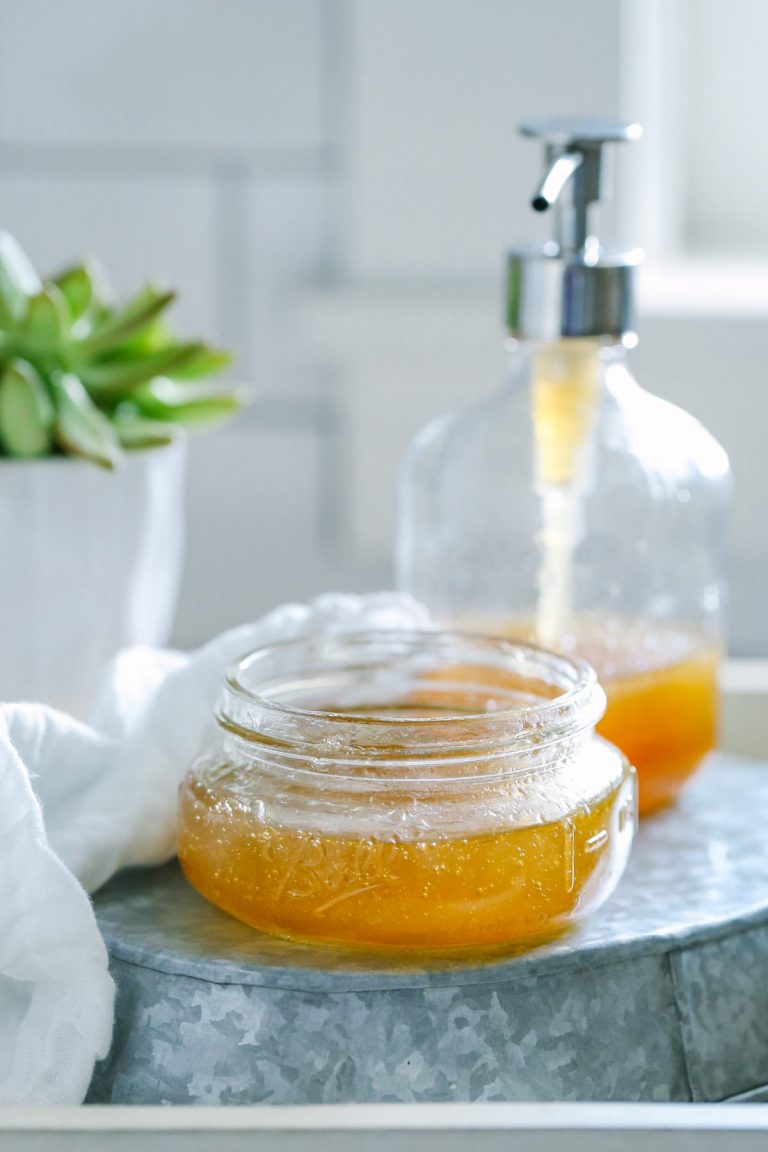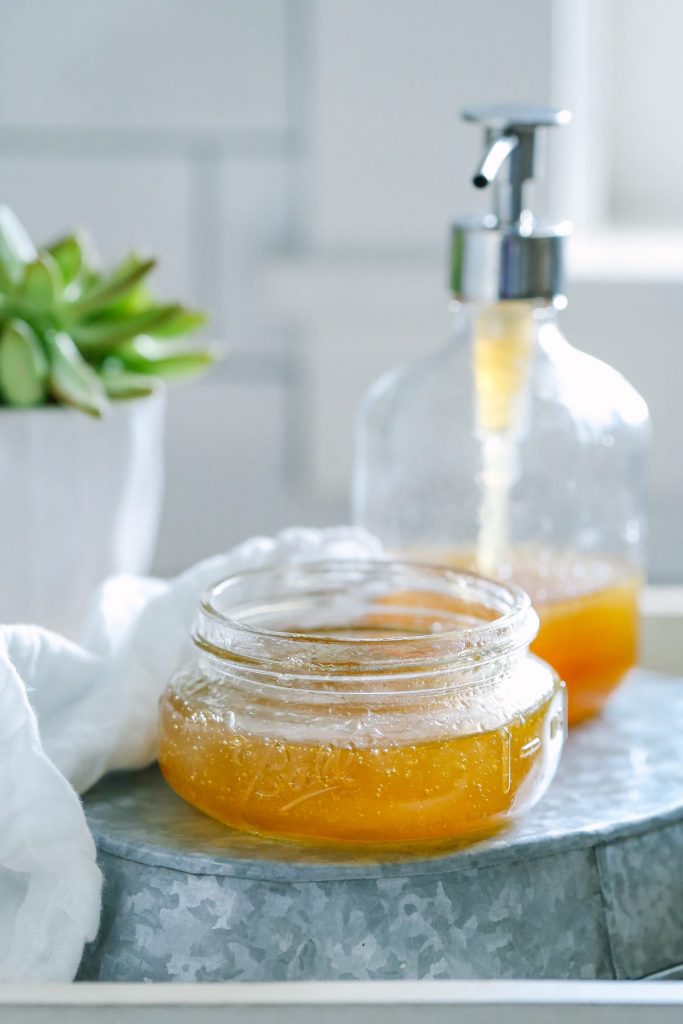 More DIYs You May Like: