This post may contain affiliate links. Affiliate links come at no extra cost to you. These links allow me to share the products I authentically recommend (and use) and support Live Simply by receiving a small commission.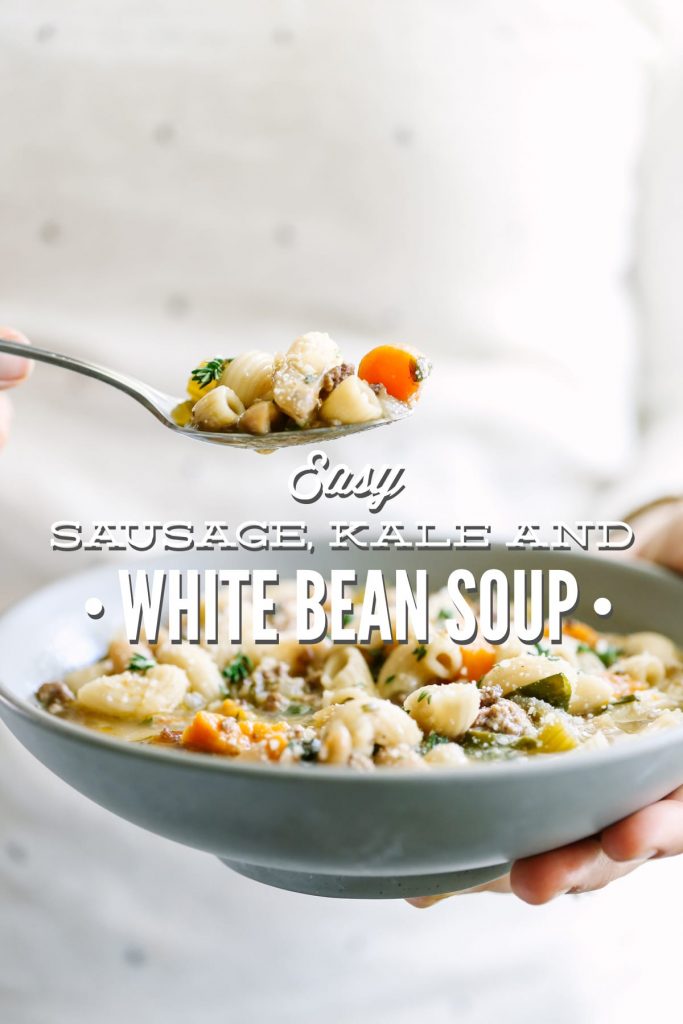 Well, hello there Winter! It's so nice of you to show up this December! I've been waiting for you.
I'm not sure if other states have been experiencing record high temperatures, but in Florida we've been living through a very unusual heatwave. And truthfully, as I've mentioned before, it's kind of hard to get into the whole cold weather food mood when shorts and t-shirts are still your regular attire.
That's okay, there's this thing we love in Florida called air conditioning. As it turns out, air conditioning does more than just cool you off in the summer, it can also be used to mimic wintertime within the home. Just turn that baby down to 60, zip up a pair of boots, and put a pot of hearty soup on the stove-top. Winter perfect!
With real winter finally here (not the A/C version), at least for three days, I plan to fully indulge in all-thing wintery: boots, homemade hot chocolate, big puffy vests, extra warm cups of coffee with homemade creamer, extra snuggle time in the mornings, and hearty soups.
In honor of all-things winter, let's talk soup today!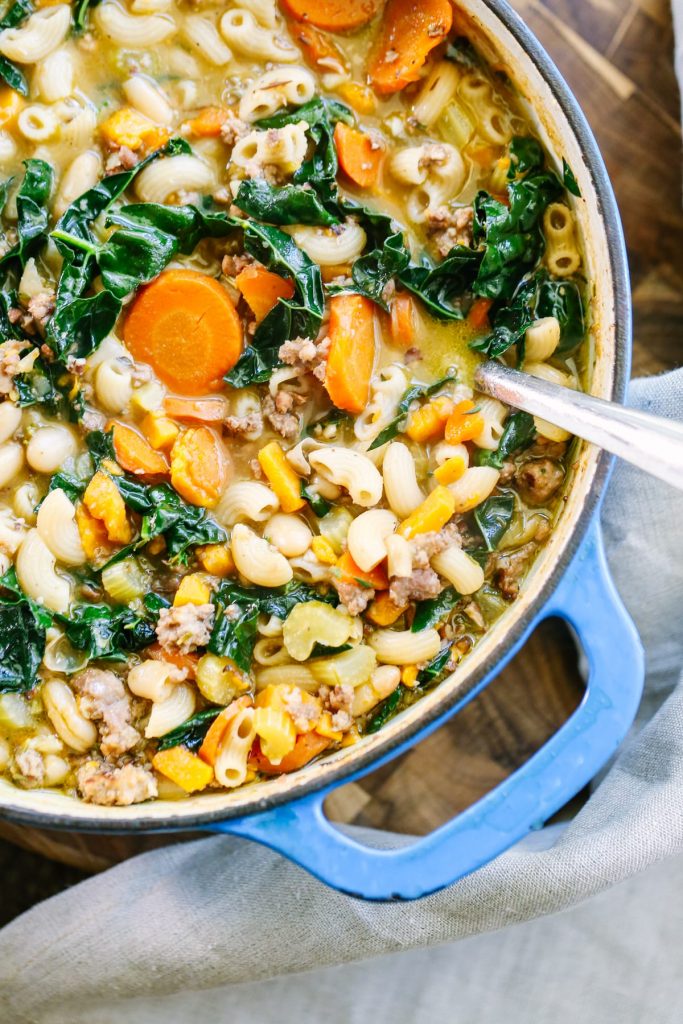 I don't share many soup recipes on Live Simply, which is kind of ironic since we eat a lot of soup. While we enjoy soup at least once a week, most of my "recipes" aren't really recipes. Most of our favorite soups usually start when I rummage through the fridge or shop the seasonal produce selection at the store. That's the beauty of homemade soup: it's an effortless, versatile, and inexpensive meal.
Since most our favorite soups are more of a dump-and-go type meal, I don't measure ingredients. Without proper ingredient measurements it's hard to confidently share a blog recipe. I'm determined to start consciously writing down the soup recipes we love and share them on Live Simply. Dearest Soup Category, I promise to stop neglecting you in 2016. Actually, let's start now…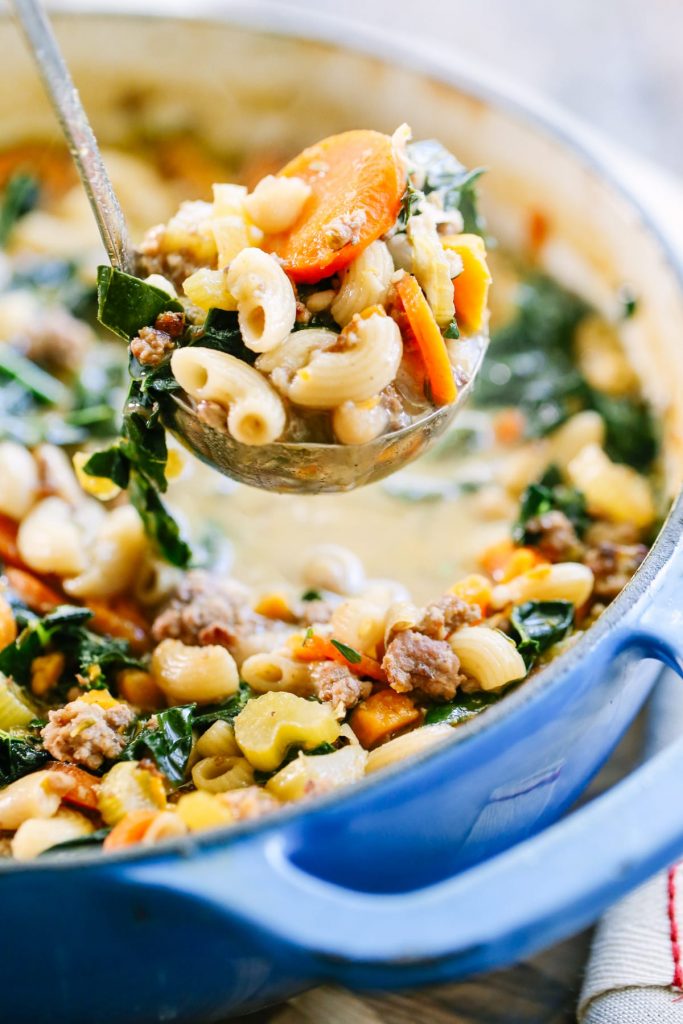 Today's recipe is exactly the kind of comforting and hearty soup I love to make when the temperatures drop. Easy Sausage, Kale, and White Bean Soup is made with inexpensive and easily accessible winter ingredients: ground (pastured) pork, carrots, celery, an onion, garlic, fresh rosemary and thyme, white beans, kale or Swiss chard, and nourishing broth. Since this soup is made as a quick dinner fix, I use canned white beans to save time. In fact, the entire meal, from start to finish, takes about 40 minutes to make, including chopping!
Before Winter decides to pack up and leave, let's dig in!
Easy Sausage, Kale, and White Bean Soup
Servings 6 -8 servings
Calories 550 kcal
Ingredients
2-3 TB butter
1/2 lb ground sausage If the sausage is wrapped in casing remove the casing and crumble the sausage with a potato masher or wooden spoon while in the skillet.
1 cup chopped celery
1 cup chopped carrots
1/2 cup chopped yellow onion
1 medium sweet potato chopped (about 1 cup)
6 garlic cloves minced
2 cups cooked white beans I use a 15-oz. can of cannellini beans but I think navy beans will also work great. Drain and rinse the beans before using.
2 sprigs fresh rosemary Chop the rosemary if you don't want long leavesyour soup. I just toss the sprigs in the soup without chopping.
2 sprigs fresh thyme
7-8 cups chicken broth or vegetable broth*
2 cups elbow macaroni noodles I like Field Day brand.
2 cups chopped kale or Swiss chard
2 tsp salt
black pepper to taste
grated parmesan cheese optional
Instructions
In a Dutch oven or soup pot, over medium-high heat, melt the butter. I recommend starting with 2 tablespoons of butter and adding 1 more tablespoon if the veggies begin to stick as you cook all the ingredients. Add the ground sausage and cook for 4 minutes, just until slightly brown. Add the celery, carrots, and onion. Saute for 3-4 minutes, until the onions are translucent. Add the sweet potato and minced garlic and saute for 2 more minutes, stirring frequently. Next, add the white beans, fresh herbs, and broth. Bring the soup to a boil, then reduce to a simmer and cover the pot. Simmer the soup for 20-25 minutes, until the sweet potatoes are soft and the herb leaves fall away from the stems.

Add the macaroni noodles and greens (kale or chard). Cook the soup just until the noodles are soft and the greens are wilted. Finally, add the salt and pepper. Remove the herb stems from the soup.

Serve warm with freshly grated parmesan cheese.
*Broth Note: I've found that some noodles (like brown rice noodles) soak up more broth than others. Depending on your noodle brand, more broth (about 8 cups) may be needed. Just keep an eye on the final soup and add more broth at the end if the soup appears too thick. Sometimes I use 100% broth, other times I use half broth and half water. Both ways produce a delicious soup! This soup is chunky (almost like a soupy goulash), so feel free to add more broth if desired. Adding more broth than called for in the recipe (1-3 more cups) will make this soup more of a traditional soup.
*Salt Note: Broth can vary in saltiness. I don't add salt to my homemade broth, so I use 2 teaspoons of salt in this soup. I recommend starting with 1 teaspoon and then increasing the salt amount to taste.
More Real Food You May Like:
How to Make and Store Homemade Soup in Advance
If you make this recipe, be sure to snap a photo and hashtag it #LIVESIMPLYBLOG. I'd love to see what you make!
My Free Crash Courses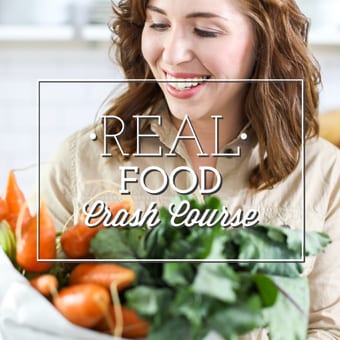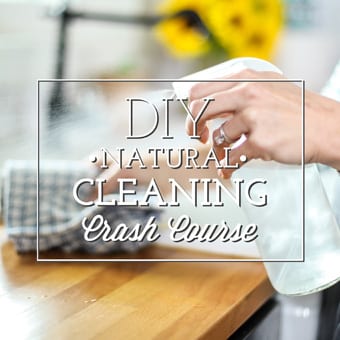 Subscribe to download the Courses