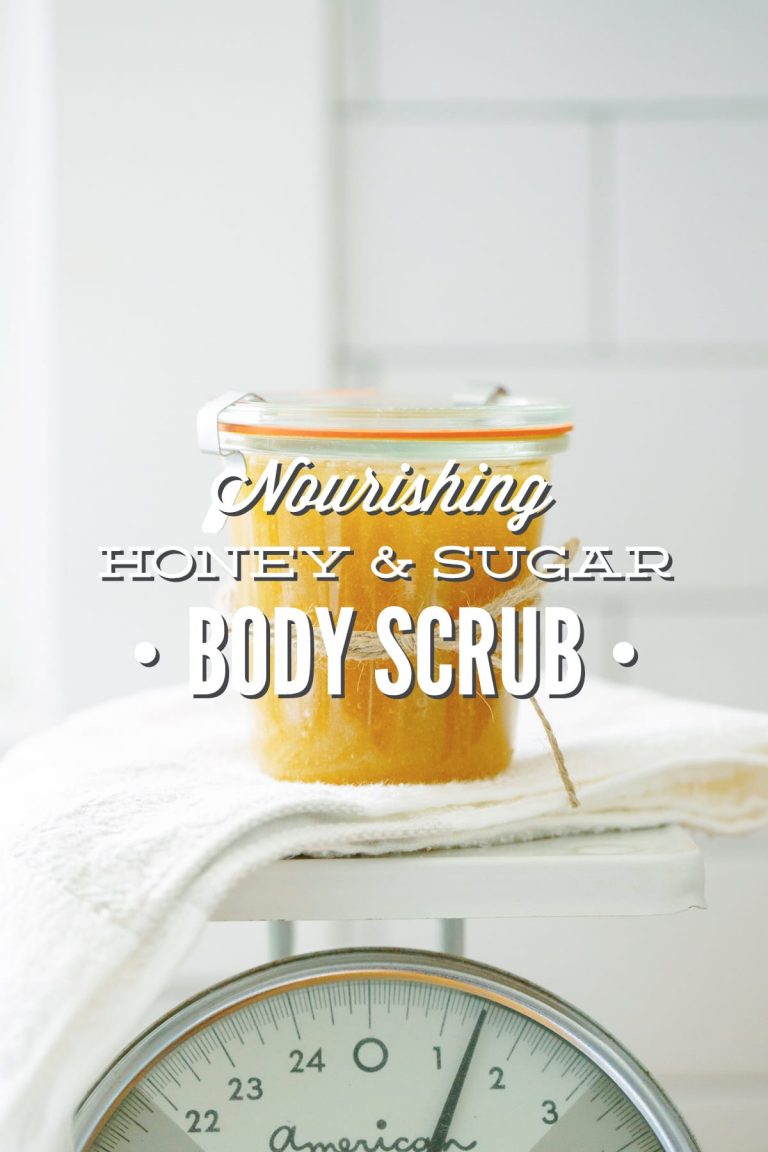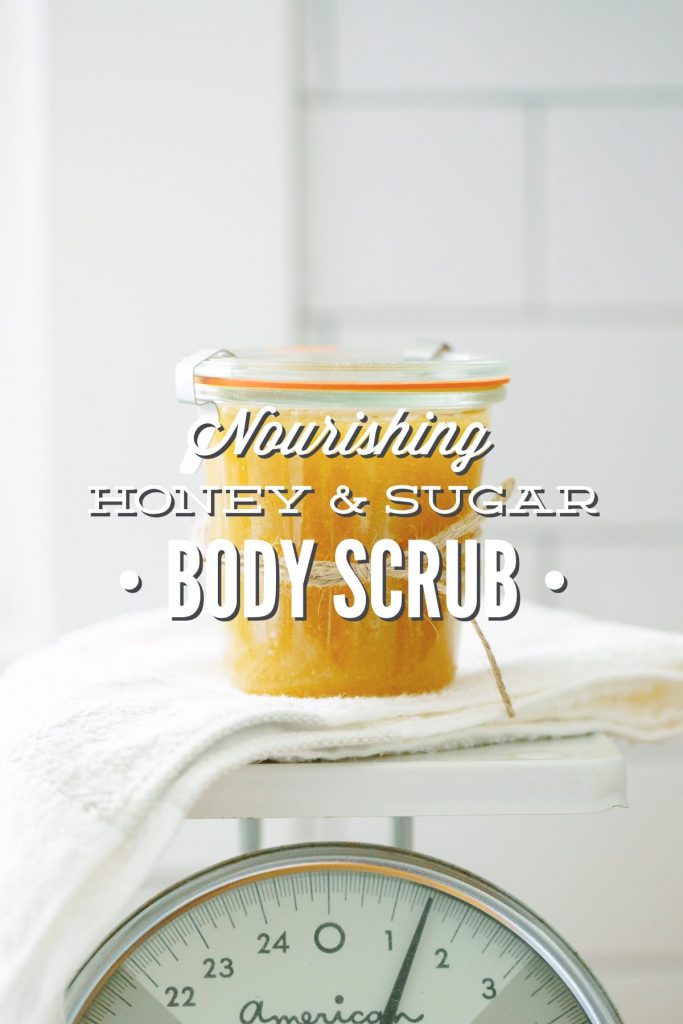 I'm going to keep today's post super short, like Live Simply history-making short. Why? Two reasons:
Reason 1: I know we are all super busy right now. Busy with gatherings, making treats (have you made the sugar cookies yet?), and wrapping presents.
Reason 2: I'm just beginning to make homemade presents and shop from my Christmas list. Talk about major procrastination this year. Despite my procrastination, I have a plan and my calendar space marked off, so present making and shopping officially starts once I hit publish on today's post.
Today's post is the last post I plan to share on Live Simply for 2015. At end of each year, I take two weeks off from officially blogging to spend time taking care of the back-end tasks that are so important for a blog, but often get neglected due to content creation, recipe development, writing, and photography.
During this two week break, the Live Simply Team will be working hard to improve the blog: making it more user-friendly when it comes to navigation, updating old photos, etc. You may have noticed that we've already started to make a few (better) changes around here, like my new shiny profile photo on the sidebar and new family pictures on the homepage slider (like the one below).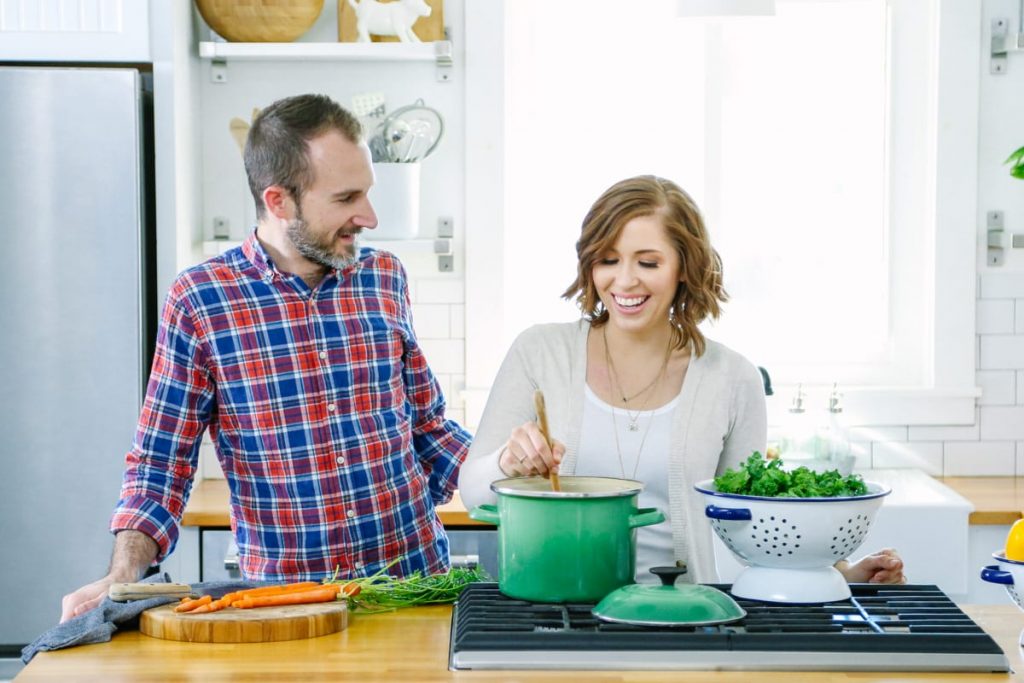 We've also been working hard to offer new lifestyle resources for the Live Simply Family. As a result, I'm excited to share that the Real Food Crash Course has been updated! The improved course offers new recipes, prettier pictures, and even a couple of extra printables. This crash course is designed to help you jump-start a real food lifestyle with real food tips and seven recipes to get you started.
I'm also excited to share that we've developed a brand new crash course for natural cleaning. This free crash course is designed to help jump-start your natural cleaning journey with a few tips and three easy cleaning recipes. If you're interested in receiving both crash courses, subscribe to the Live Simply Family Newsletter.
So while the blog may be quiet as far as new content goes, I'll still be here, working hard to make improvements on the back-end of the blog and interacting via comments. I'm also excited to spend this break working on some new content (food recipes and do-it-yourself natural living tips and recipes) from my ever-growing "to share" list. It's a long list, friend!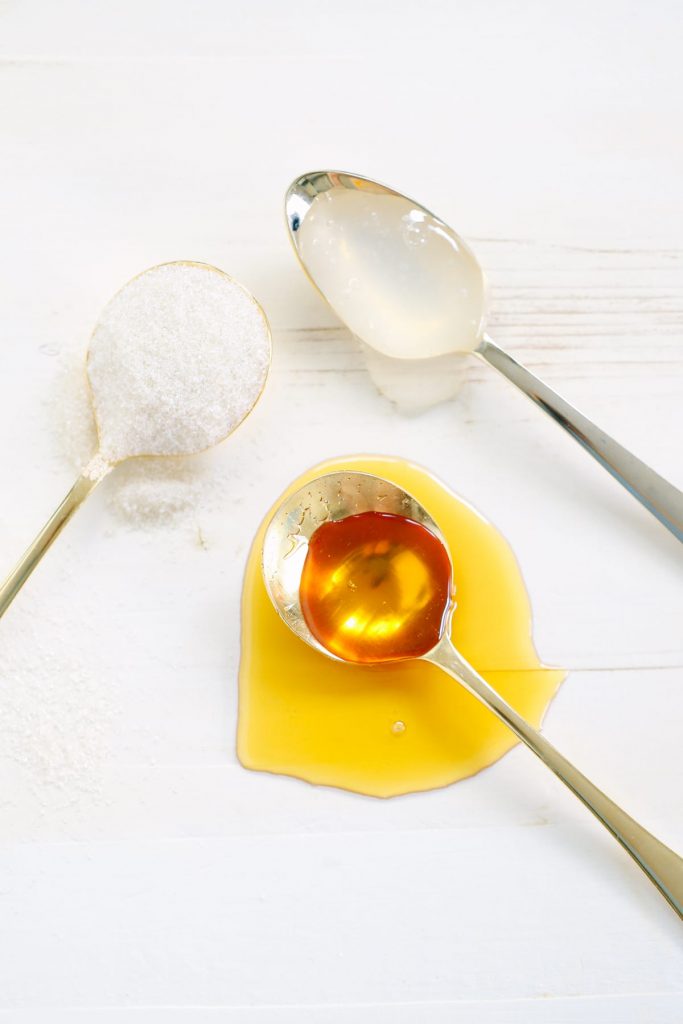 Now, onto today's recipe: Nourishing Honey and Sugar Body Scrub.If you're looking for a last minute gift idea or a simple way to nourish your skin during this dry season, I encourage you to make a jar (or two) of this incredible body scrub. This skin-loving scrub is both invigorating and nourishing, and it can be used on your entire body. I know I said today's post will be short and I'm already up to 491 words…496 now, so let's take a really quick look at the ingredients…really quick!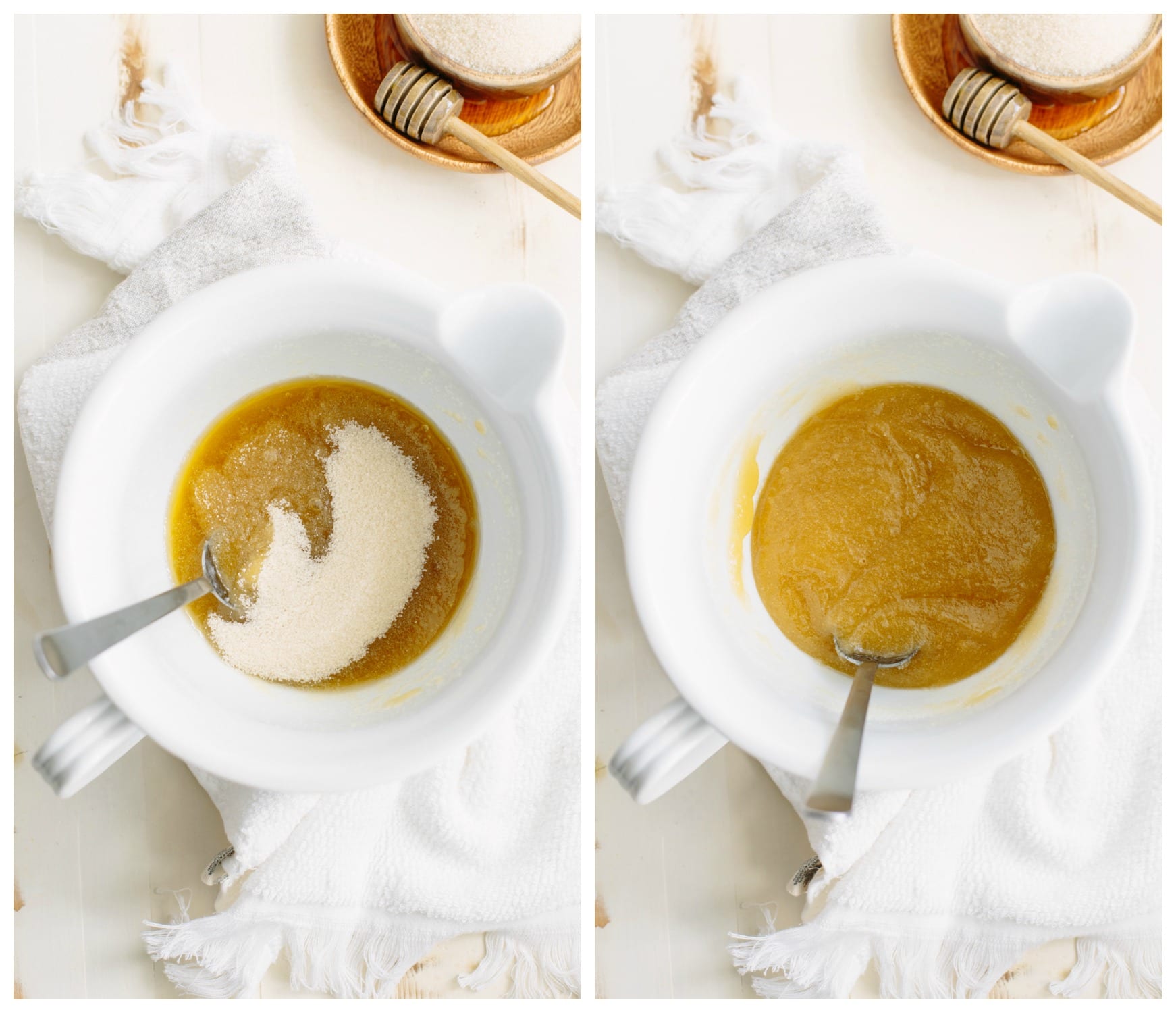 Sugar: Good ol' sugar is a humectant which may help the skin retain moisture. Sugar also contains glycolic acid which may help encourage cell turnover and fresh-looking skin. Not all sugar is created equal when it comes to homemade skincare. I highly recommend using a softer sugar (such as: organic white or brown sugar) for homemade scrubs. The abrasive nature of more natural sugars (sucanat, coconut sugar, raw sugar) may leave the skin irritated and red.
Raw Honey: Raw honey is simply honey that hasn't been pasteurized. Due to the lack of pasteurization (heating), raw honey is naturally rich in antibacterial and probiotic properties. Honey is also gentle on sensitive skin, but tough enough to remove dirt and other impurities. If you can't find raw honey in your area (although many stores/markets now sell raw honey, so take a look before dismissing this ingredient), pasteurized honey may be used.
Aloe Vera Gel: Aloe vera is a common ingredient used to treat sunburns due to its soothing and antioxidant properties. Since we know aloe is great for the skin, why not add it to a body scrub? Aloe vera provides soothing and moisturizing benefits.
Olive Oil: Yep, the same ingredient used to make homemade salad dressing may also be used on the skin. Olive oil contains three important antioxidants which may help keep the skin from aging prematurely. Oil is also known to help cleanse the skin by drawing out unwanted oils.
Bottom line: This homemade scrub is good stuff! So make a jar for yourself (as a little end-of-the-year pampering present) and a few jars for the special ladies in your life.
See you in 2016, my friend!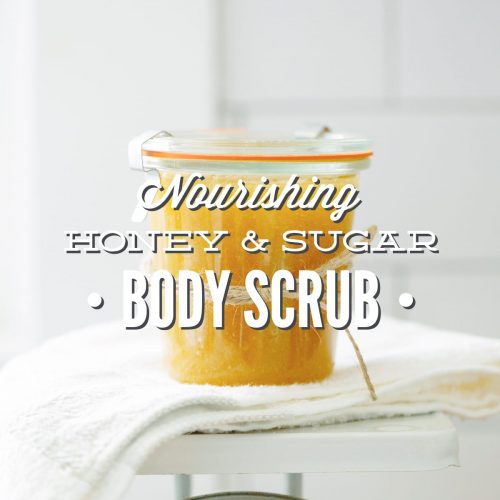 Nourishing Honey & Sugar Body Scrub
Now, onto today's recipe: Nourishing Honey and Sugar Body Scrub.If you're looking for a last minute gift idea or a simple way to nourish your skin during this dry season, I encourage you to make a jar (or two) of this incredible body scrub.
Ingredients
1

cup

organic white sugar

or brown sugar–The sugar should be soft not large granules.

1/2

cup

extra virgin olive oil

3

TB

honey

1

TB

aloe vera gel

Look for a gel that doesn't require refrigeration.

10

drops

lavender essential oil

or other skin-friendly essential oil like rosemary essential oil.
Instructions
In a medium-size bowl, combine all the ingredients.

Store the scrub in an air-tight container in a cool, dark place (the linen closet or medicine cabinet).
To Use:
Apply a tablespoon at a time to your hands. Gently massage the scrub over your entire body for 30 seconds. Rinse the scrub from the skin with water and a washcloth.
Notes
When you introduce water into a product without a preservative you always run the risk of introducing bacteria, so use a spoon to scoop this scrub into your hand (wet hands = water in the scrub).