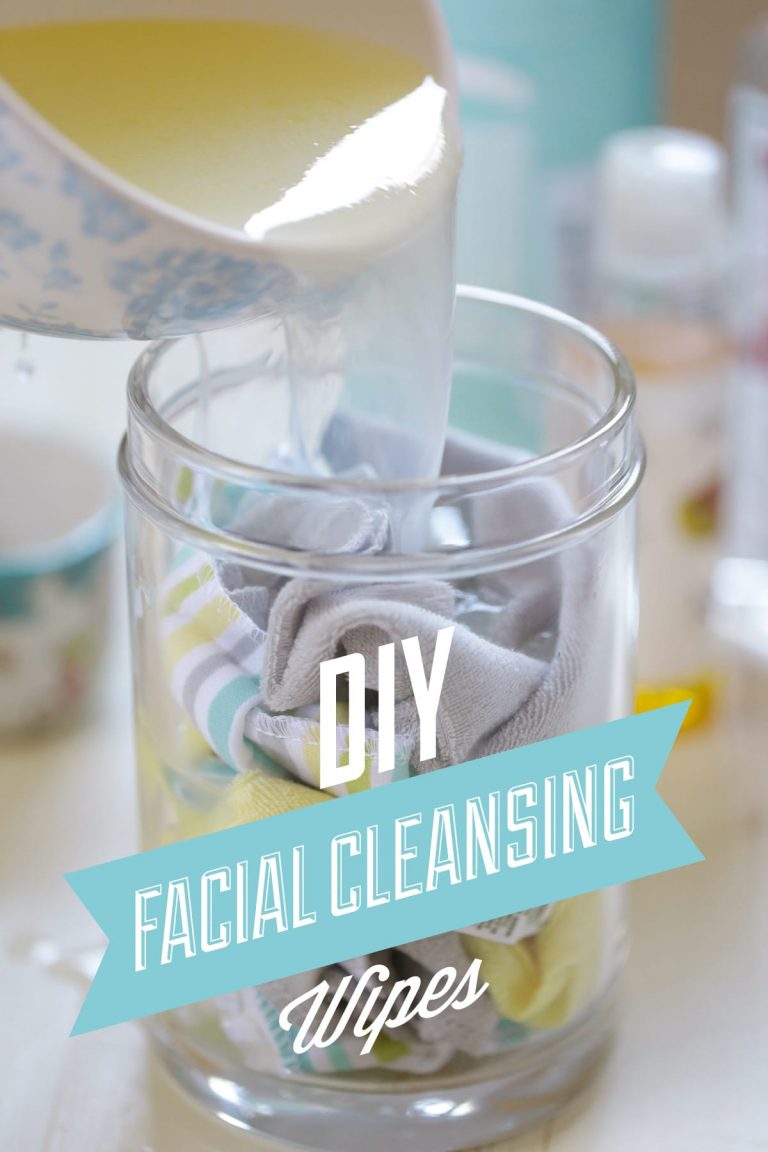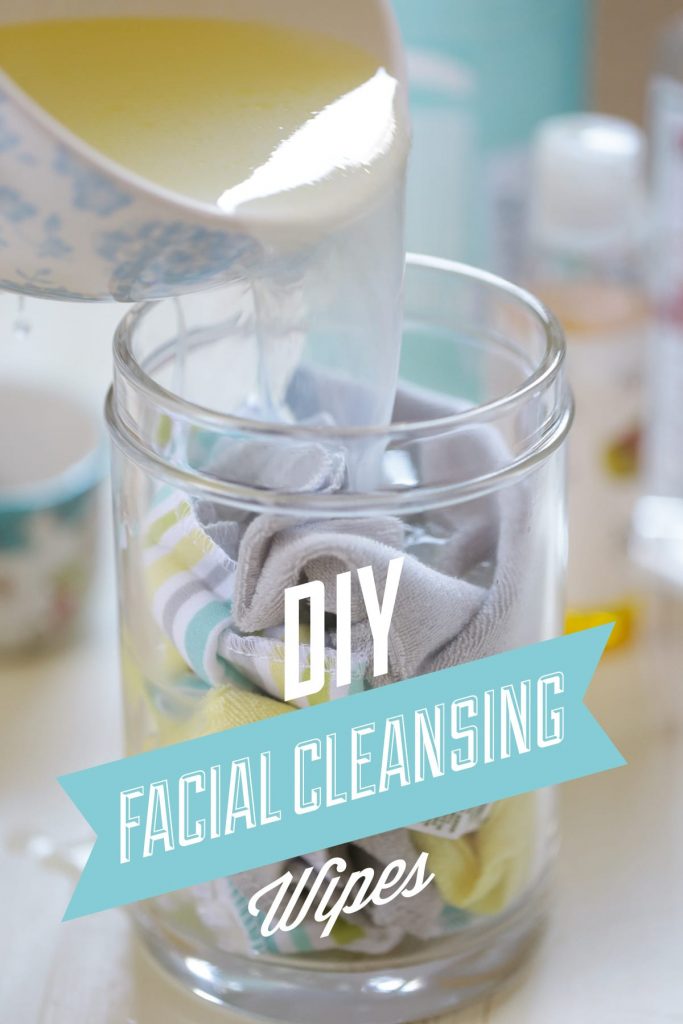 A couple of weeks ago, after publishing the DIY Honey Face Wash, a Live Simply reader commented, "Do you think this could be incorporated into DIY face wipes? Maybe not even disposable ones, but a jar of cloths that I washed regularly. I have gone to bed in make-up a few nights because I was just too tired."  Immediately my head began spinning with DIY possibilities.
What a brilliant idea!
For this reason and so many more, I love each and every one of you. You're the reason Live Simply is such an amazing community of like-minded people looking to simplify the often complex world of real food and natural living.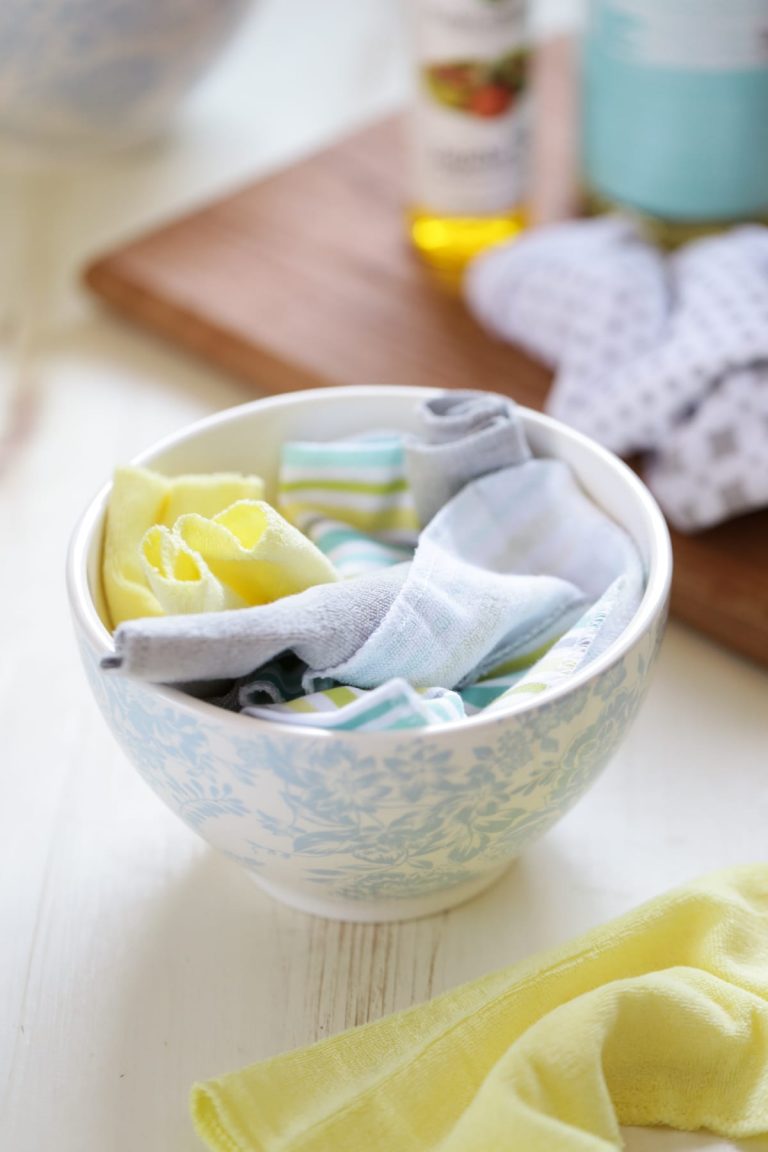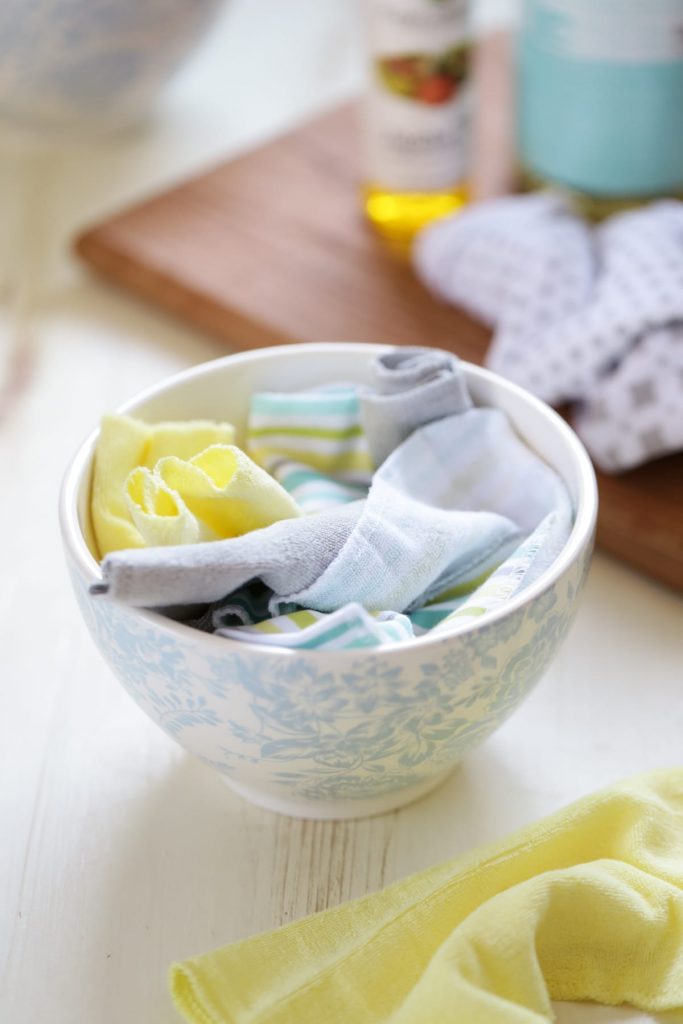 Reusable wipes are not a new thing here at Live Simply. Two of my favorite DIYs are the reusable floor and surface wipes. Both are super easy to make and leave my home sparkling clean (which is no small task with two dogs, two kids, one husband, and eight chickens).
While many people feel overwhelmed with the idea of making homemade cleaners, I've found both reusable cleaning recipes require less time and effort to make and use than ordering and/or going to the store for a bottle of cleaner. Plus the savings are quite significant.
When a homemade product is super simple to maintain and packs major cleaning power, I'm much more likely to incorporate the product into a long-term lifestyle. That's why you will never find complicated homemade products here at Live Simply. Who's got time for that? Not this gal. Simple is the name of the game around here.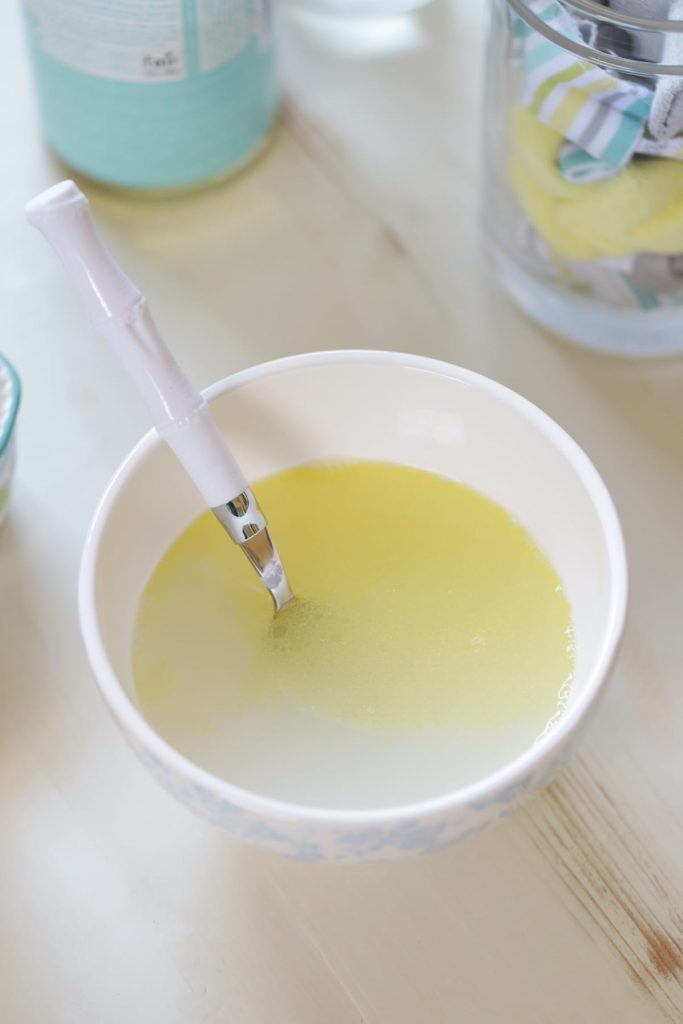 DIY Facial Wipes are the epitome of a simple beauty routine. Baby washcloths are used to make the wipes extra soft, durable, reusable, and affordable. I spent $3.99 for a pack of four washcloths at Target. A simple cleansing solution is then poured over the washcloths. This solution is created by only using four natural ingredients. Let's take a look..
H2O. Because this solution sits on the counter for weeks, I recommend using distilled or boiled water to keep bacteria from growing.
Witch Hazel. Witch hazel is a well-known, natural astringent that's used to remove excess oil from the skin. Witch hazel is also known for the treatment of acne.
Nourishing Oil. Since oil dissolves oil, it's only natural to add a nourishing oil to a homemade facial cleansing recipe.
Castile Soap. One of my favorite multi-purpose DIY ingredients. Castile soap is a concentrated vegetable-based soap with easy to recognize ingredients.  I use castile soap for everything from homemade laundry detergent to body wash and hand soap. I recommend using either the  Baby Mild Castile Soap or Tea Tree Castile Soap  for facial cleansing.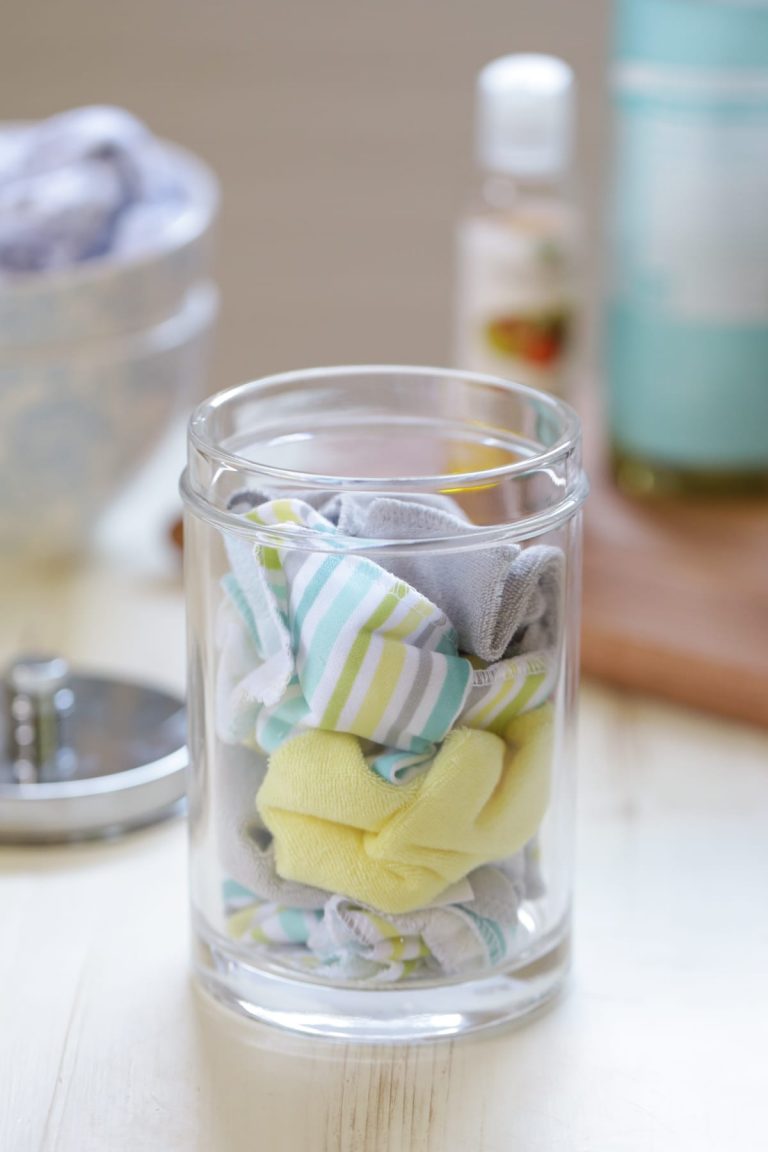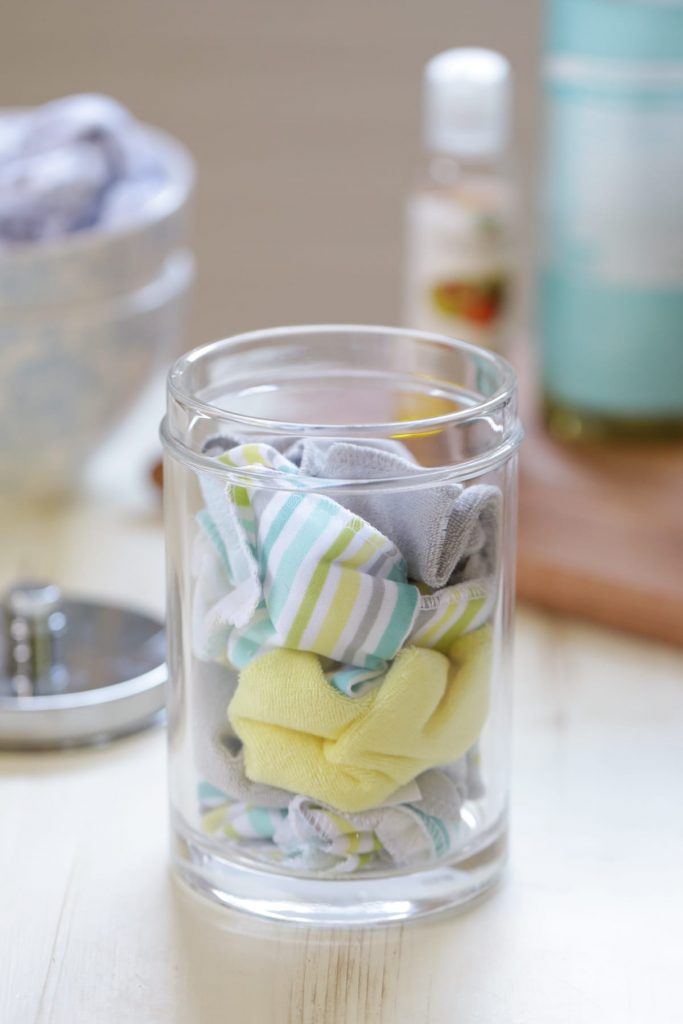 The creation of homemade facial wipes came at just the right time. Last weekend our family enjoyed a mini-vacation. We spent one night at a hotel and the following day at Disney World. I didn't want to pack all of our personal care items for a 12 hour overnight vacation. Instead of packing a face wash or oil bottle, I grabbed two reusable facial cleansing wipes and placed them in a snack-size baggie. The facial wipes were the perfect travel solution!
If you travel frequently, these wipes will dramatically reduce the weight and volume of your suitcase. Trust me, I have first-hand experience. My only caution is to skip the castile soap if you don't have access to water during your travels.
Even if traveling (let alone getting out of the house to go to the grocery store once a week) isn't your thing right now, DIY Homemade Facial Wipes are an affordable time-saver for removing make-up at the end of the day, or facial cleansing without the need for an actual bottle of soap.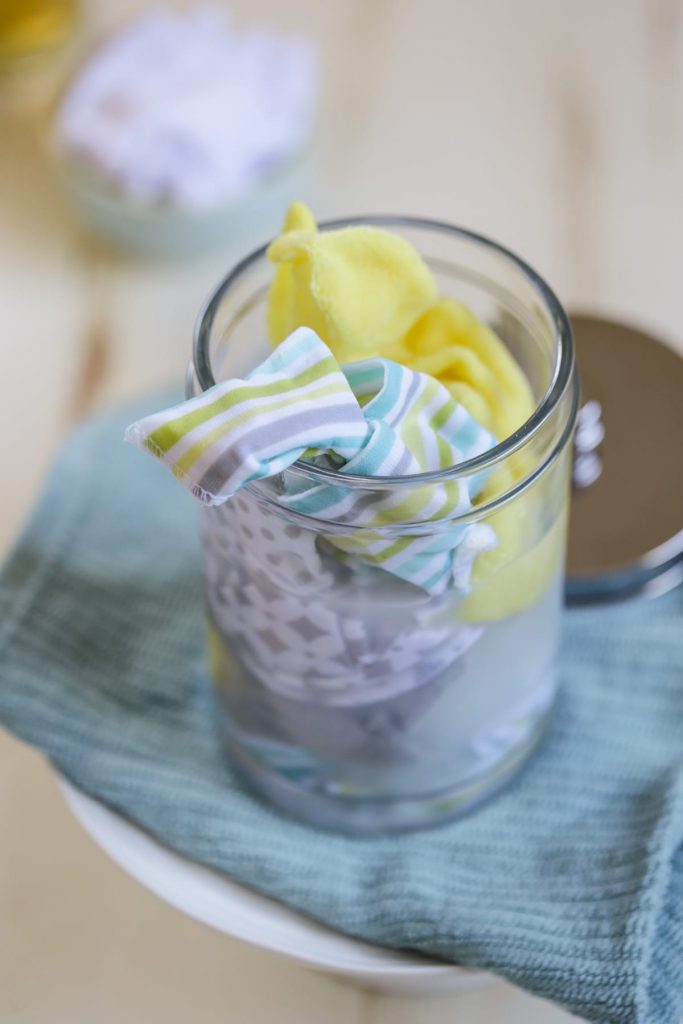 DIY Homemade Reusable Facial Cleansing Wipes
DIY Facial Wipes are the epitome of a simple beauty routine. Baby washcloths are used to make the wipes extra soft, durable, reusable, and affordable.
Instructions
Place the baby washcloths in the storage jar. Set aside.

In a medium-size bowl, combine the distilled water, witch hazel, nourishing oil, and castile soap.

Pour the liquid solution into the storage jar, covering the baby washcloths with the solution. Press the washcloths down into the liquid.
Notes
To Use: Remove one washcloth from the jar. Use the washcloth to wash your face and remove make-up and dirt. Rinse the washcloth under warm water and then wipe your face with the clean washcloth. Moisturize your face with a
coconut oil moisturizer
,
lotion
, or
facial serum
.
The "where to buy" links provide links to the actual products I use. As always, I recommend shopping around online and at local stores for the best prices and products you love. Find my favorite DIY ingredients and tools, here.
When you introduce water into a product without a preservative you always run the risk of introducing bacteria, so use water-based products quickly.
More DIYs You May Like: