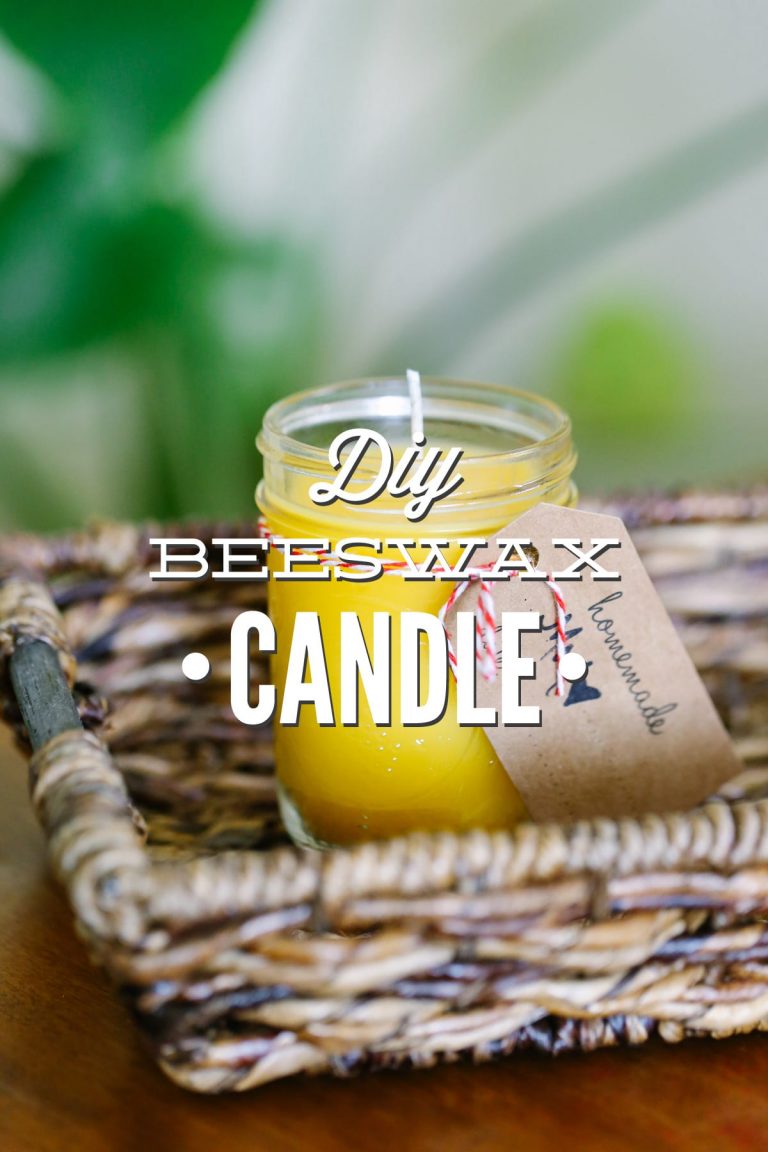 Contributor Post written by Kimberly from Turning it Home. Photos updated in December 2015. 
Making products at home can be very gratifying, and beeswax candles are no exception to that. I recently discovered that burning beeswax candles can aid in cleaning the air. As a nesting pregnant woman on a mission to eliminate all things dirty, I knew I needed some in my life.
Candle making seems intimidating but isn't actually all that difficult. You'll need a container to hold your candle in, a candle wick, some beeswax, and a double broiler (or a glass bowl set on top of a saucepan) to melt the wax in. One thing I love about beeswax candles is the subtle pleasant scent they have. If you want to make a stronger scented candle, you'll want to have some essential oil on hand.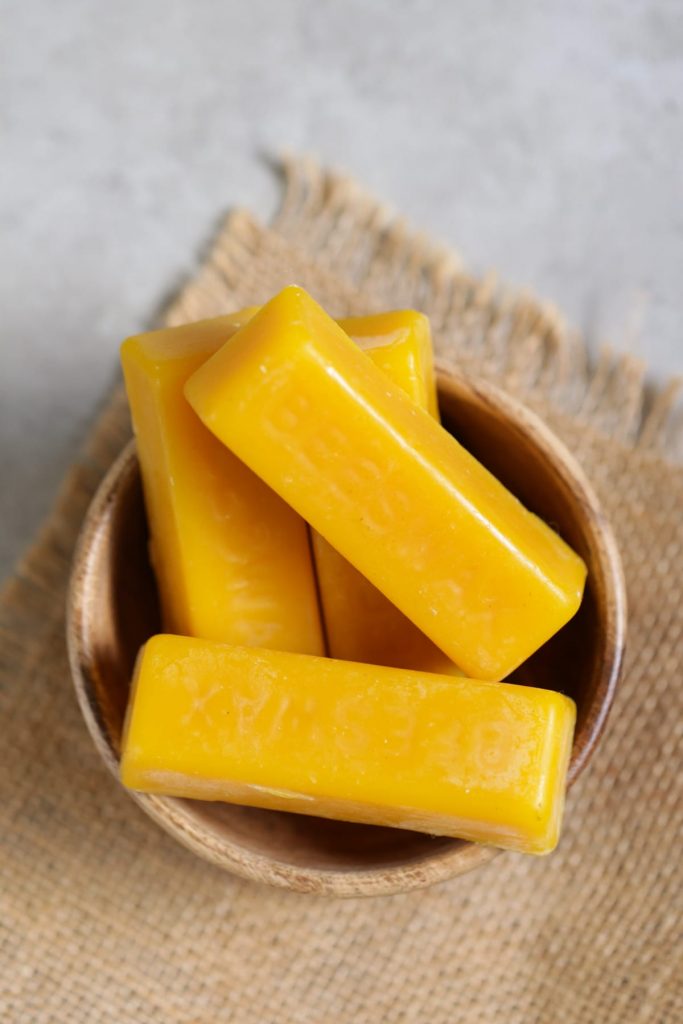 Since I frequent thrift stores, I like to keep my eye out for things I can use for crafty purposes. I found these vintage Jell-O molds and knew they would make perfect candle containers. Virtually anything metal or glass can be turned into a candle container, so have fun with it!
Also, let's talk about candle wicks. I attempted to make my own candle wick by using cotton twine dipped in wax and it failed miserably. Learn from my mistake and buy those nice pre-made candle wicks with the metal bottom. Apparently, beeswax candles do best with larger wicks.
Beeswax Candle
One thing I love about beeswax candles is the subtle pleasant scent they have.
Ingredients
1

pound

beeswax

1 pound of wax will equal about 20 melted ounces

candle container

15-20

drops

essential oil

the amount of essential oil(s) used will depend on the size of the candle and the scent desired., optional

double broiler

or a glass bowl set over a pot of water

skewer

pencil, or clothespin
Instructions
Begin by melting your beeswax in a double boiler over medium heat. If you don't have a double boiler, you can use a large glass or metal bowl set over a pot of boiling water.

Once the beeswax is melted, dip the metal base of the candle wick into the wax and set it into the candle container. Roll the excess wick around a wooden skewer or pencil and set it on top of the container. Alternatively, you can use a clothespin. This will help the wick to stay in place while you pour the wax.

If you would like to add essential oils, add the desire amount to the melted beeswax before pouring it into the container.

Slowly and carefully pour the wax into the container.

Allow the candle to cool completely. Once set, trim the wick to 1-inch above the wax.
Notes
The "where to buy" links provide links to the actual products I use. As always, I recommend shopping around online and at local stores for the best prices and products you love. Find my favorite DIY ingredients and tools, here.