This post may contain affiliate links. As an Amazon Associate I earn from qualifying purchases.
Contributor Post written by Kimberly from Turning it Home. Photos updated in December 2015. 
Making products at home can be very gratifying, and beeswax candles are no exception to that. I recently discovered that burning beeswax candles can aid in cleaning the air. As a nesting pregnant woman on a mission to eliminate all things dirty, I knew I needed some in my life.
Candle making seems intimidating but isn't actually all that difficult. You'll need a container to hold your candle in, a candle wick, some beeswax, and a double broiler (or a glass bowl set on top of a saucepan) to melt the wax in. One thing I love about beeswax candles is the subtle pleasant scent they have. If you want to make a stronger scented candle, you'll want to have some essential oil on hand.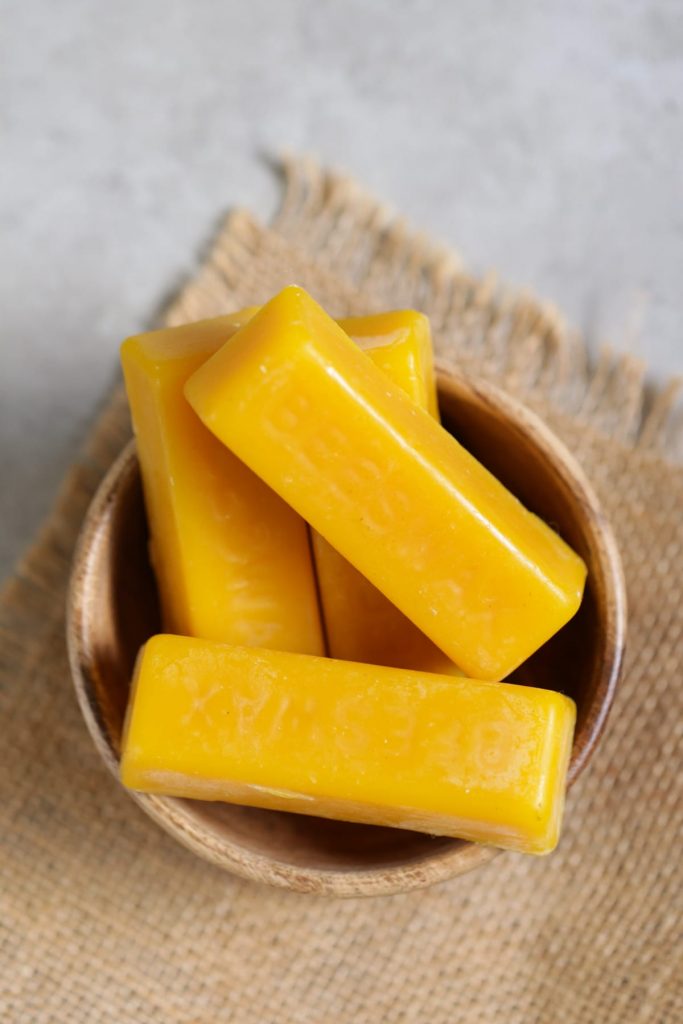 Since I frequent thrift stores, I like to keep my eye out for things I can use for crafty purposes. I found these vintage Jell-O molds and knew they would make perfect candle containers. Virtually anything metal or glass can be turned into a candle container, so have fun with it!
Also, let's talk about candle wicks. I attempted to make my own candle wick by using cotton twine dipped in wax and it failed miserably. Learn from my mistake and buy those nice pre-made candle wicks with the metal bottom. Apparently, beeswax candles do best with larger wicks.